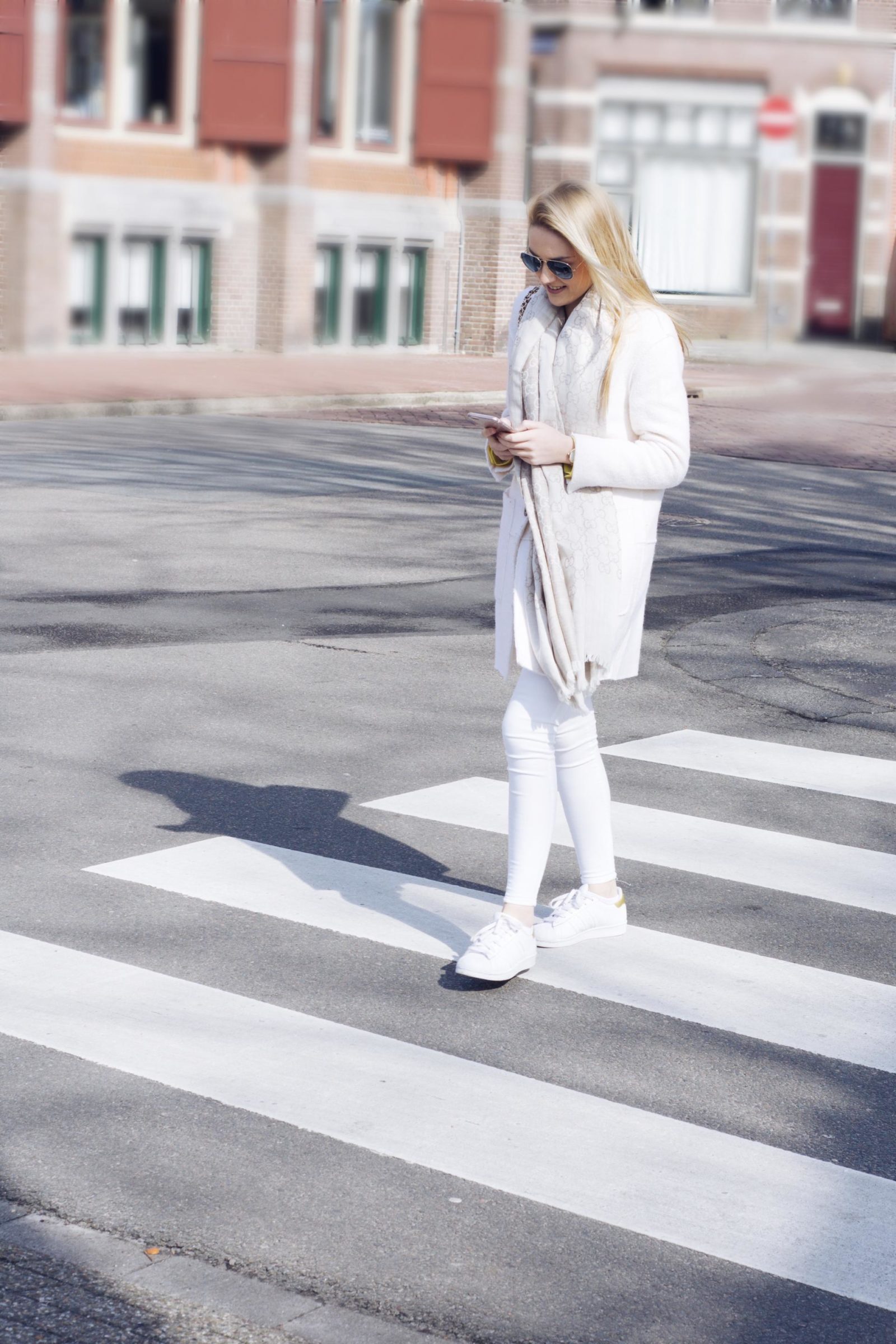 Hi there Lovely's,
How are you all doing? Its been a while since I posted an outfit post so today is the right time for a new one! Yesterday it rained the entire day but I was lucky enough to shoot an outfit in the sun! I hate it so much all this rain these days… ughh.
Anyway for this outfit shot I chose for a white outfit with a catching touch of this yellow blazer. I am a complete fan of yellow and wear it a lot in the Summer. I chose for sneakers to make it comfy/chic. I also like to combine this blazer with a complete black outfit and heels for a night out or a business meeting. When I am wearing bright colors like these I prefer to wear a rather basic outfit underneath it. I prefer to wear this with a long coat in a camel or white color. Today I chose for white to finish off my outfit completely.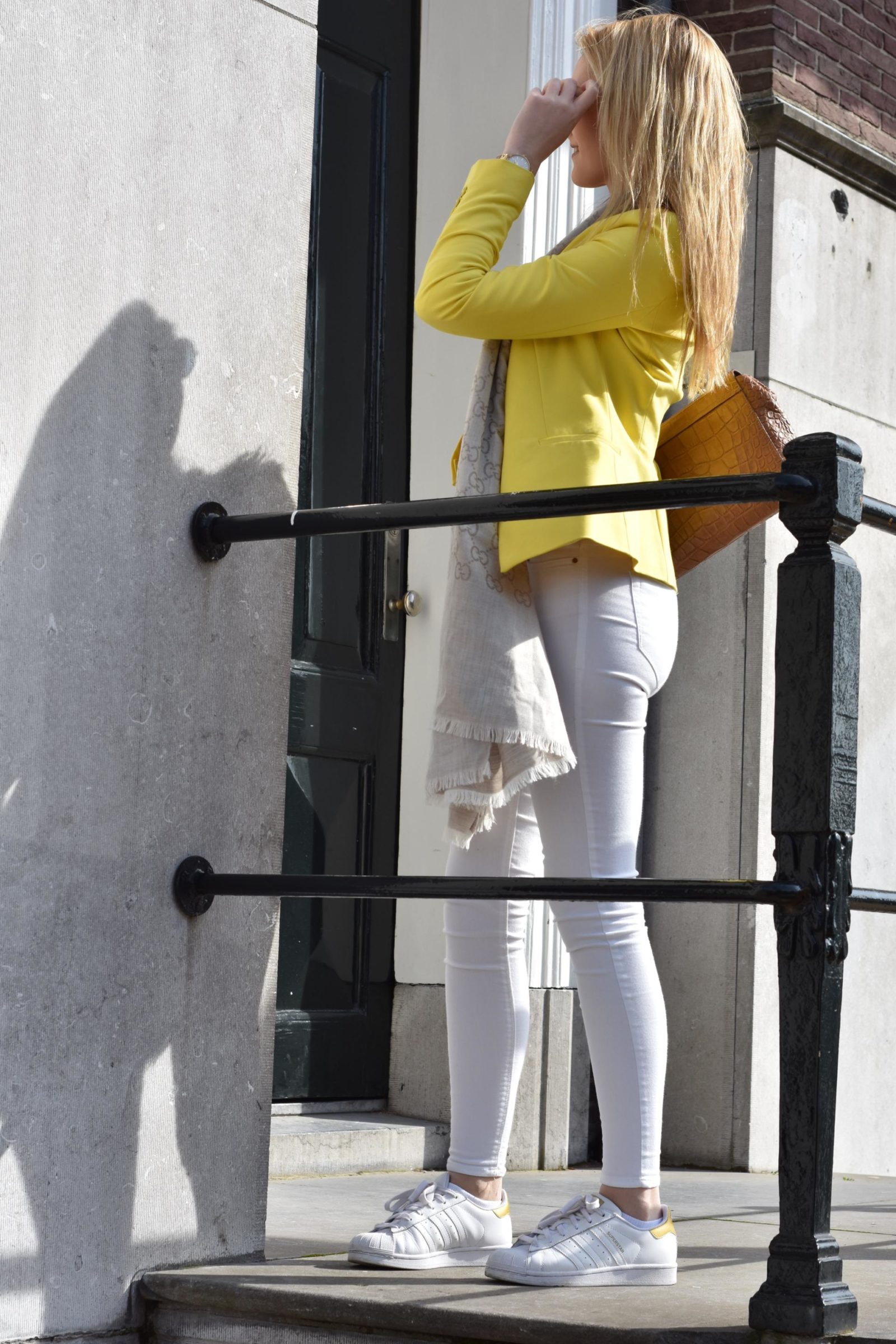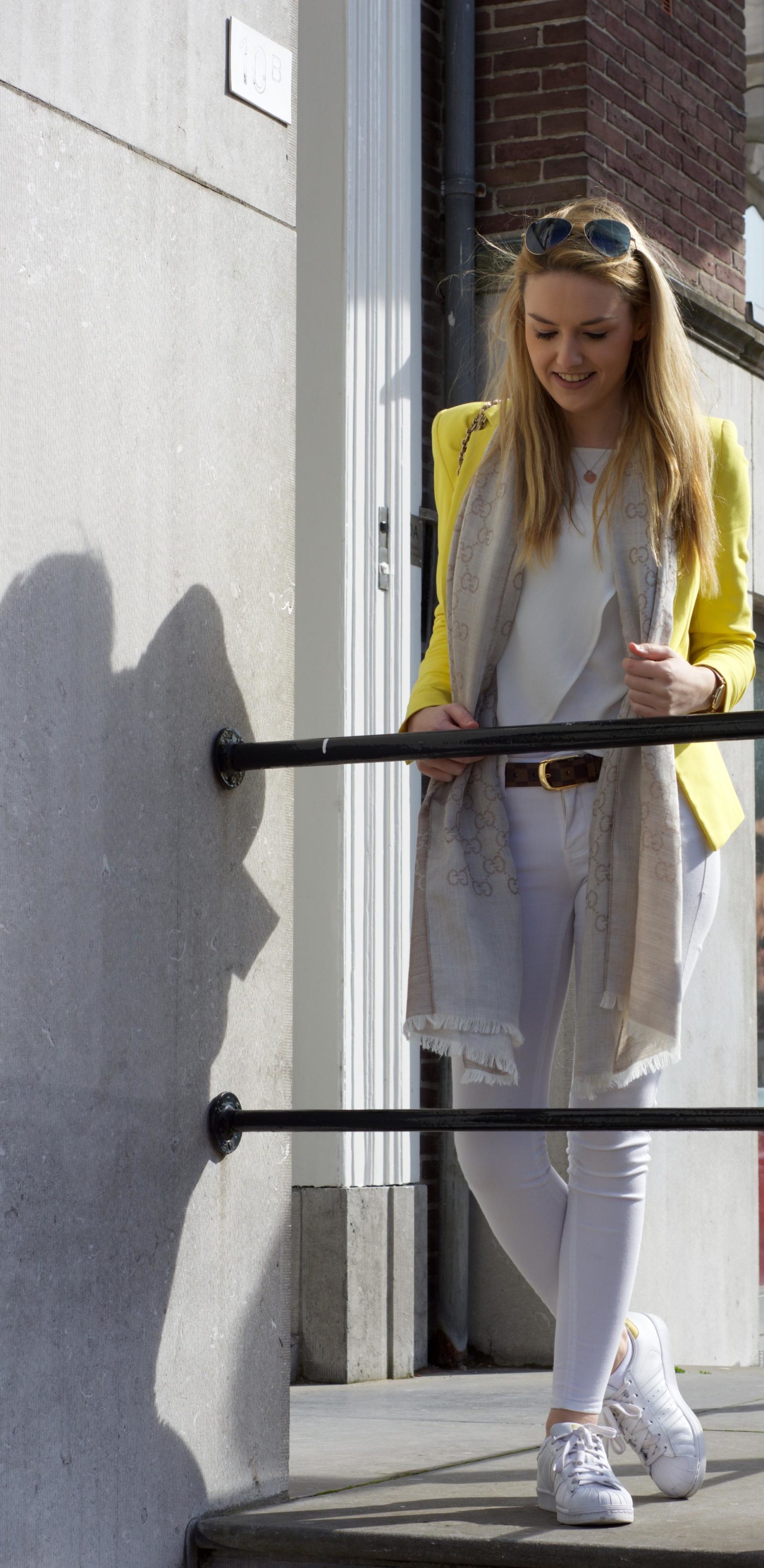 For the details I chose for for these camel/beige colors. I love to combine these nude colors with white and yellow. I think these details give the complete perfection to the outfit. I made my choice for this bag from Mulberry. It is the Medium lilly in the color camel. You can find the direct link to the bag right here.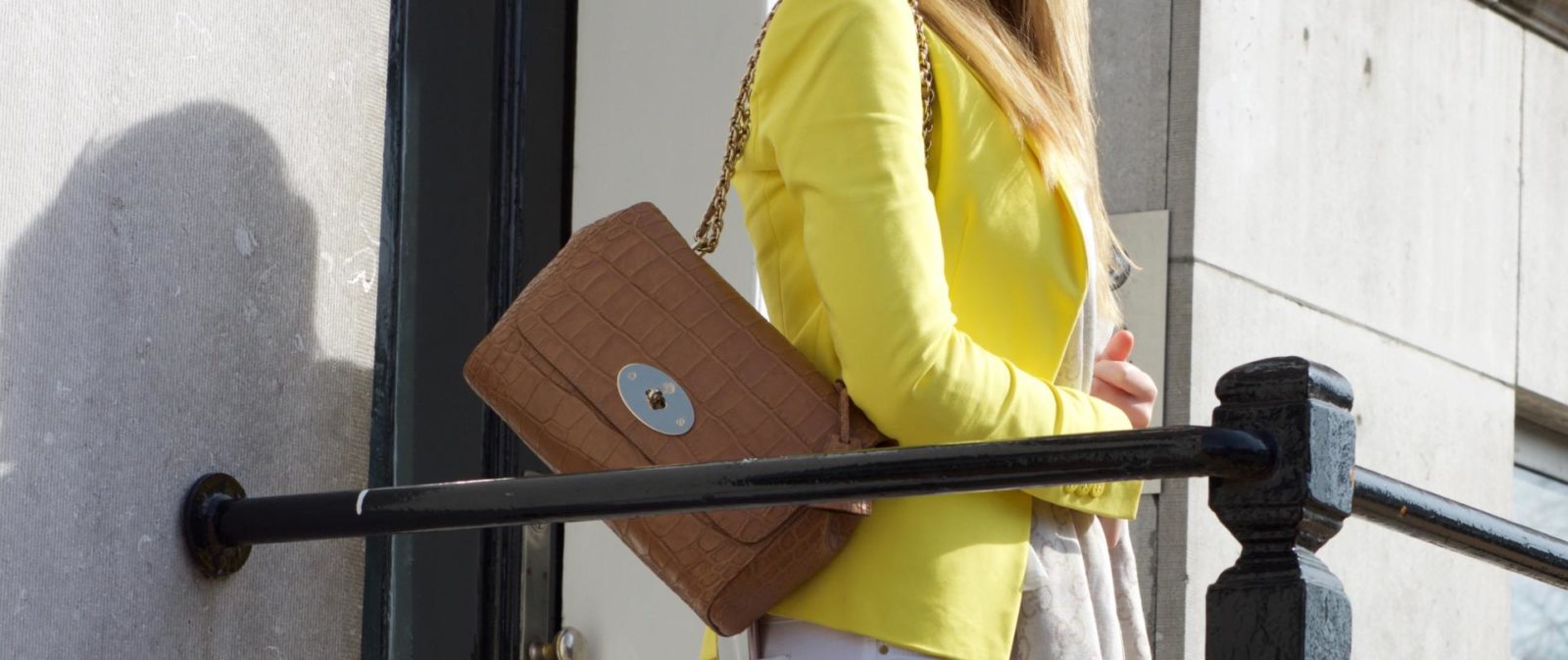 For the scarf I chose this one from Gucci combined with my Louis Vuitton belt. All these colors match one another, just like I like it. When wearing light colors I prefer to match it with a little darker details to make it stand out a little more. As you can see the watch, bag & belt stand out in the whole which gives a nice touch to the outfit.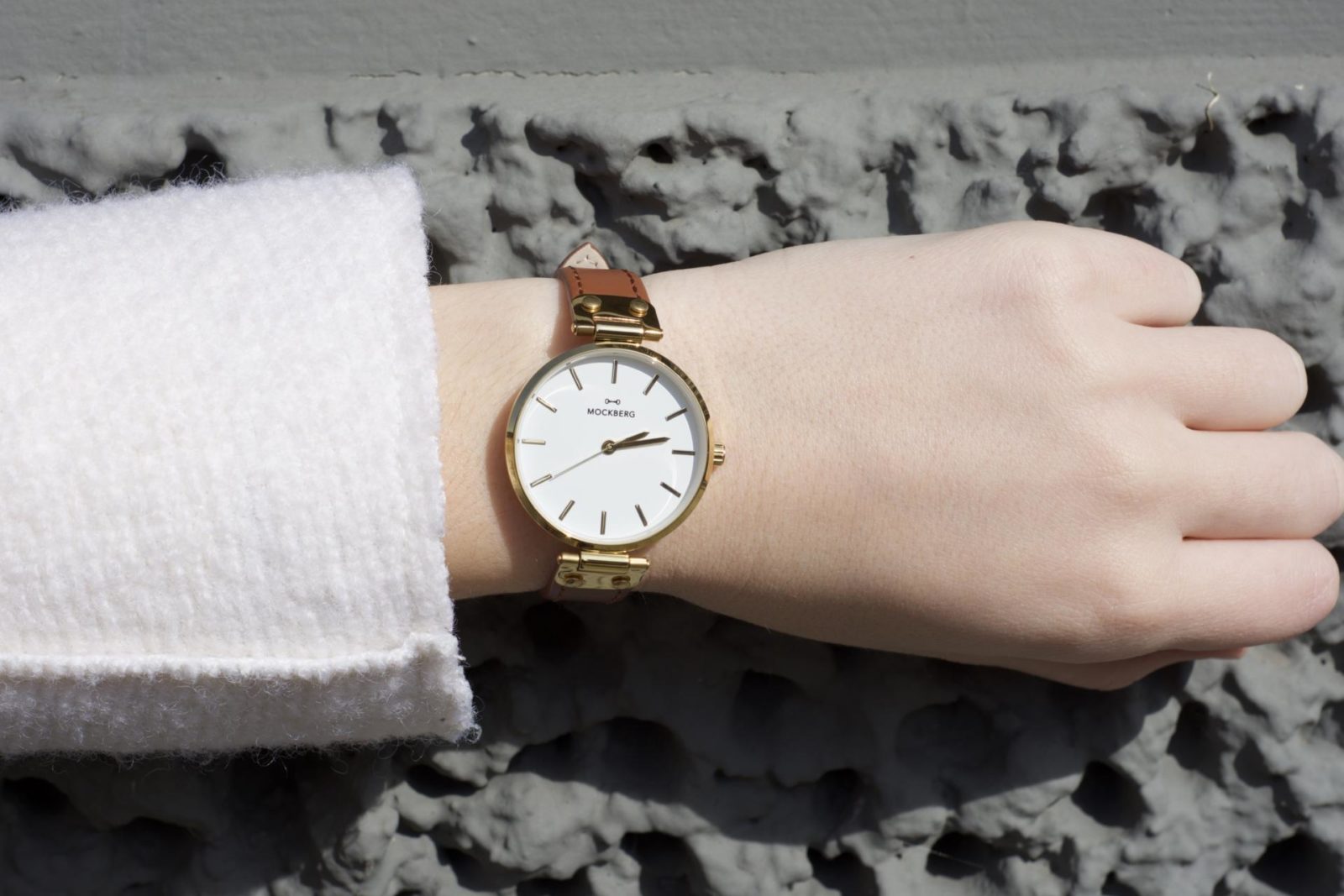 Outfit Details
Shoes – Adidas | Pants – Zara | Top – Supertrash | Blazer – Zara | Coat – Zara | Bag – Mulberry | Belt – Louis Vuitton | Scarf – Gucci | Glasses – Ray-ban
Enjoy your day lovely's, make it a great one!
XOX Arielle Dannique