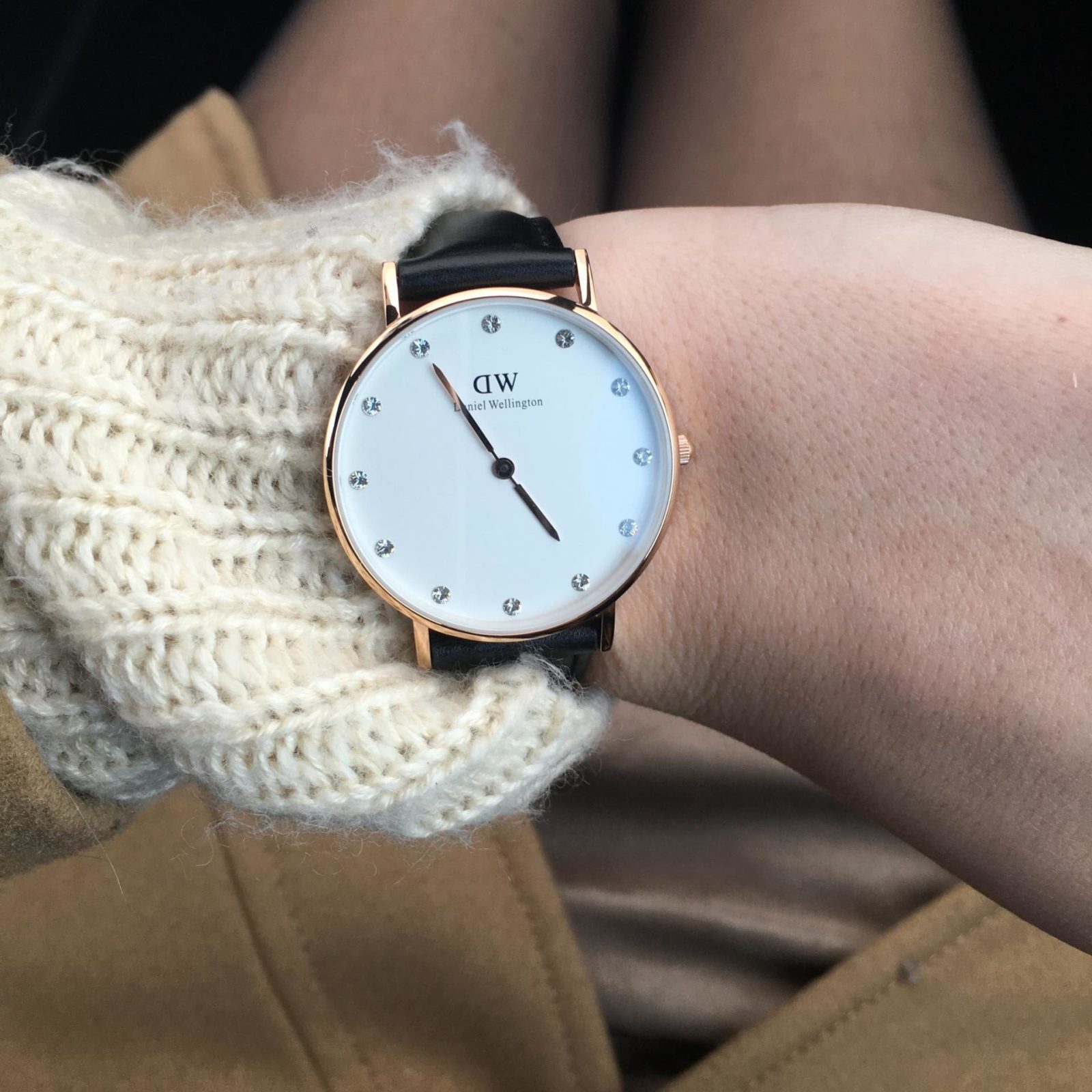 Hi there Lovely's
Today its time to share my love for watches with you guys. As you might have seen on my Instagram already, I am wearing watches almost every single day. Not for the time, because I don't even look at that (yeps for that I use my phone), but just for the fashionable touch it gives to my outfit. I am a great fan of jewelry and different types of it and love to combine it with my outfits. I own a lot of different watches of which I will share some in this post.
When choosing a watch on a day, I look at my type of clothes and the color of it. Knowing this I will look for the one that suits the best and gives a nice touch to my outfit. Below I will note down what I thinks suit the best for the different outfit types in my style.
Chic outfit – Rose gold & gold with metal or leather strap
Casual outfit – Colored watch or rose-gold/gold with leather strap
Nude colors – Combined with rose-gold details on the watch or a complete rose-gold watch
Bright colors – Gold or colored watches
All black – Gold or rose-gold with metal strap
A few months ago I started an amazing collaboration with Mockberg in which they send me a wide range of their collection. I was allowed to chose one, every single time, that I thought would fit my outfit the best.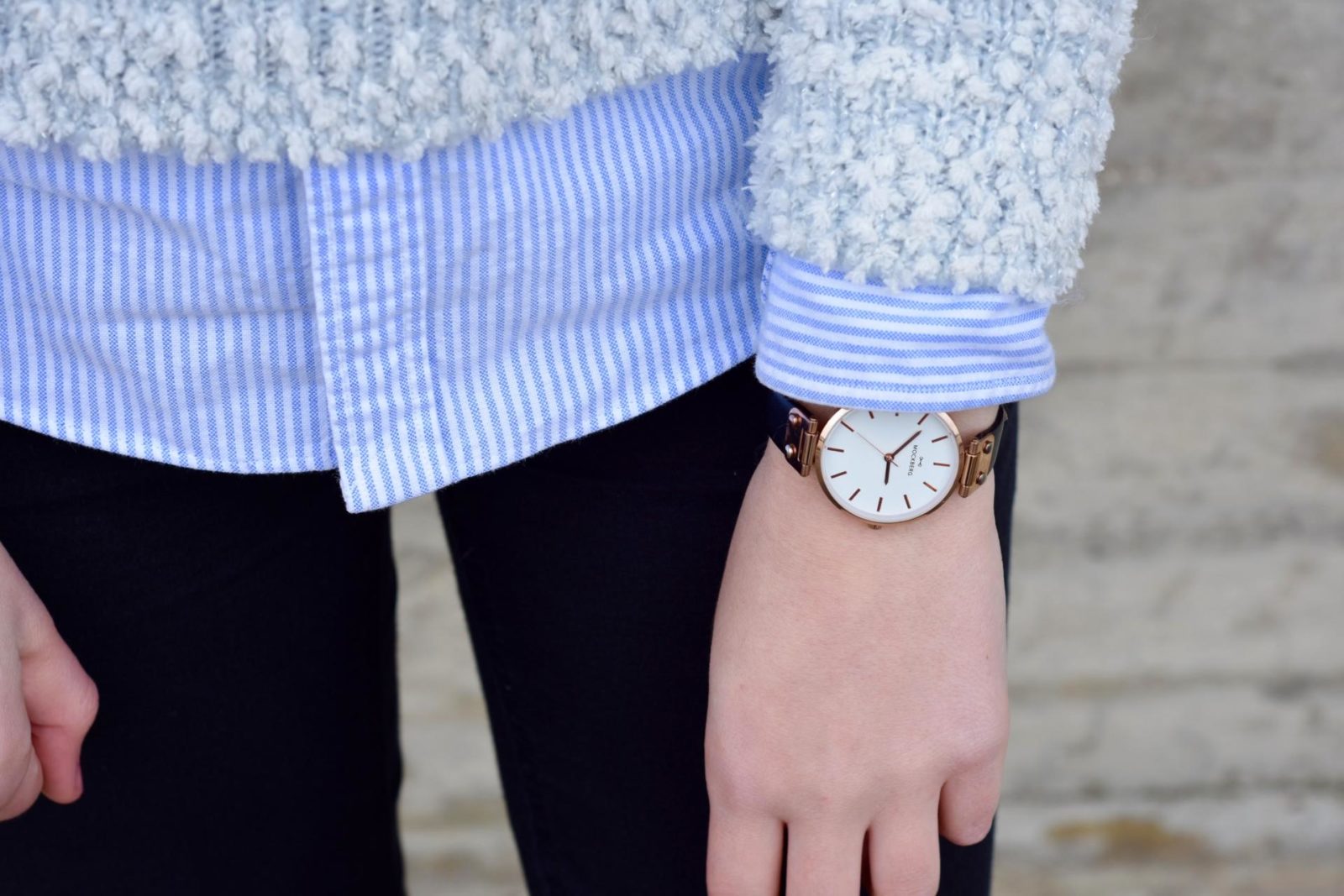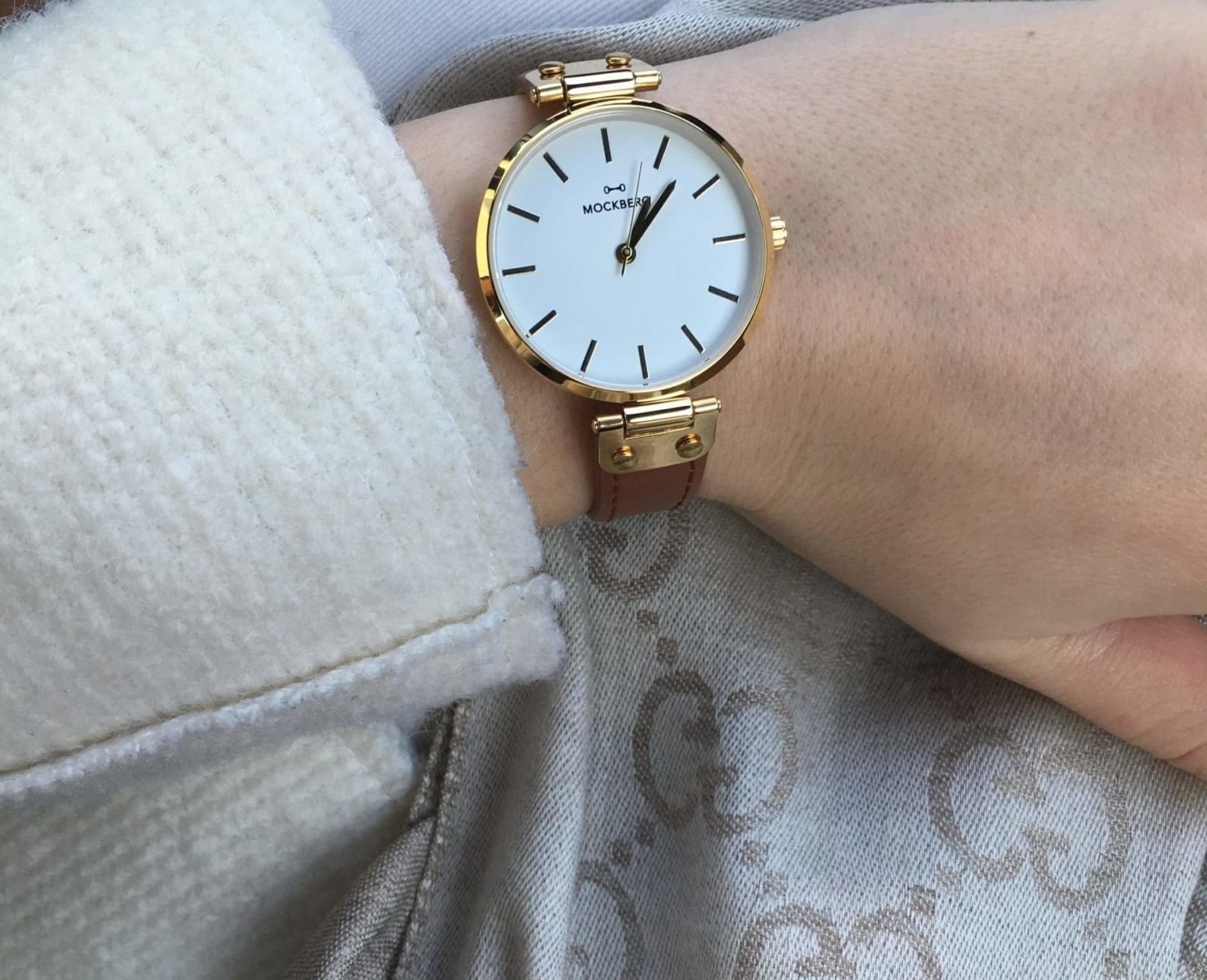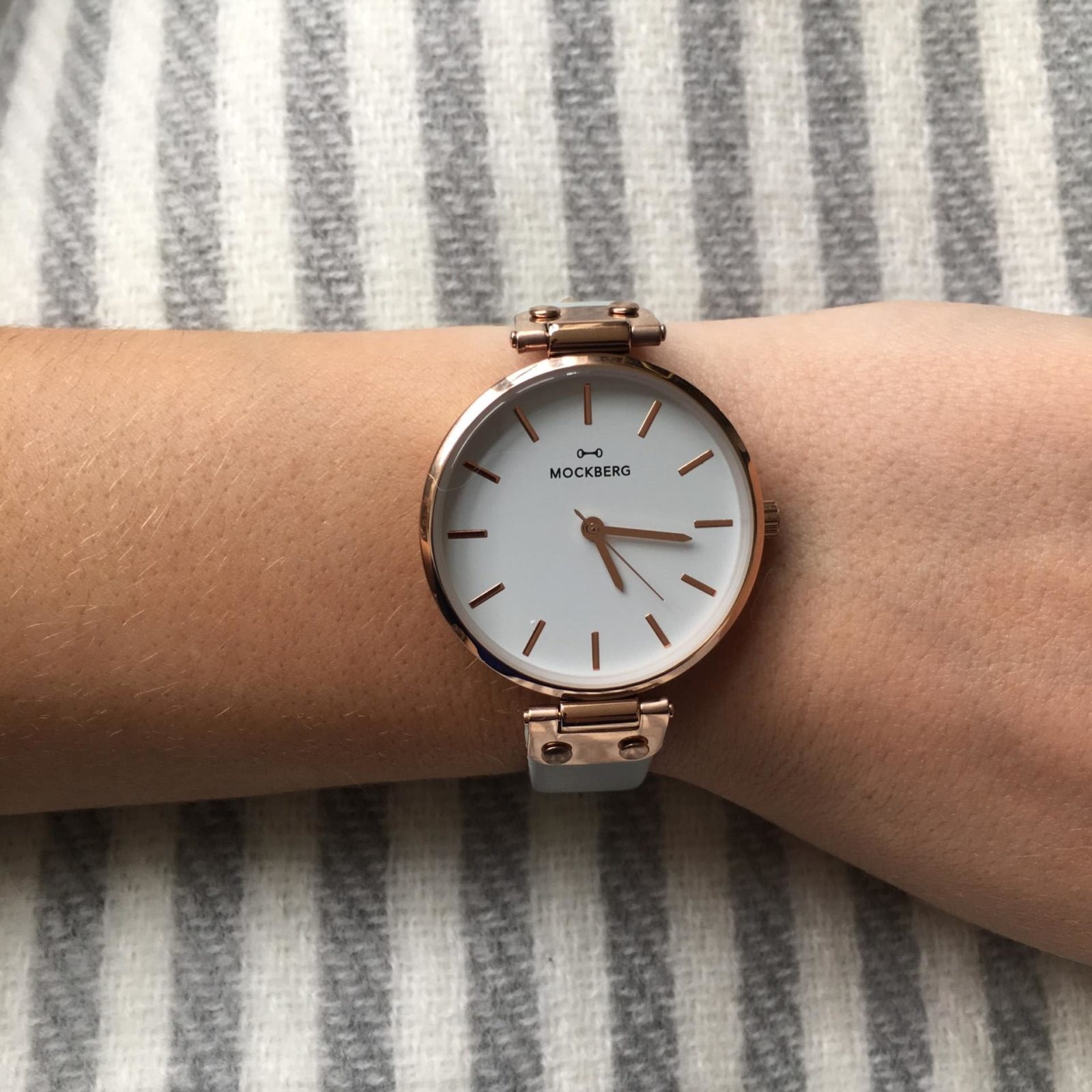 I am totally in love with these minimalistic pieces and wear them a lot. Not only these but also the rest of my watches are shining on my wrist during the day. I am not a fan of silver watches and only wear Gold and Rose-gold. This because I love the chic and elegant touch of it which suits my style and thus finishes of my outfit.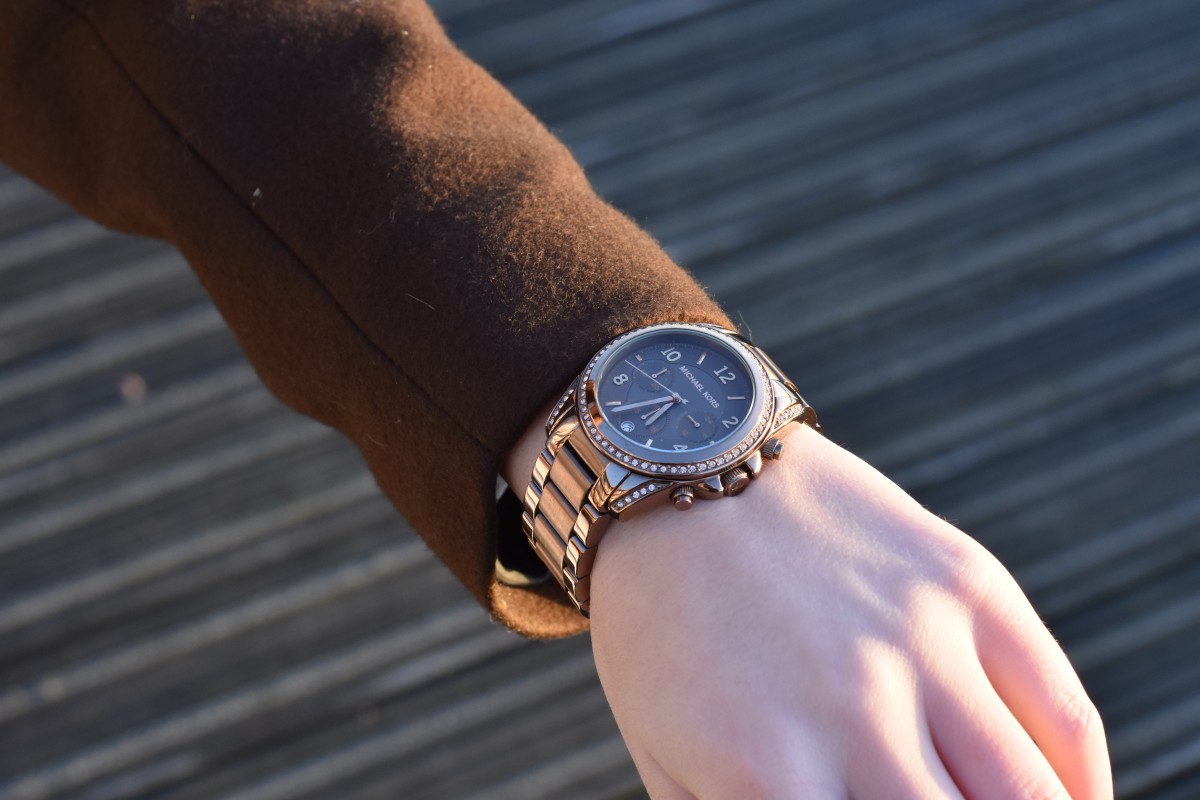 Furthermore I love to wear my watch with the colors of my outfit. As you can see the color of the watch perfectly matches the color of the coat which gives this kind of rest in the complete picture of the outfit.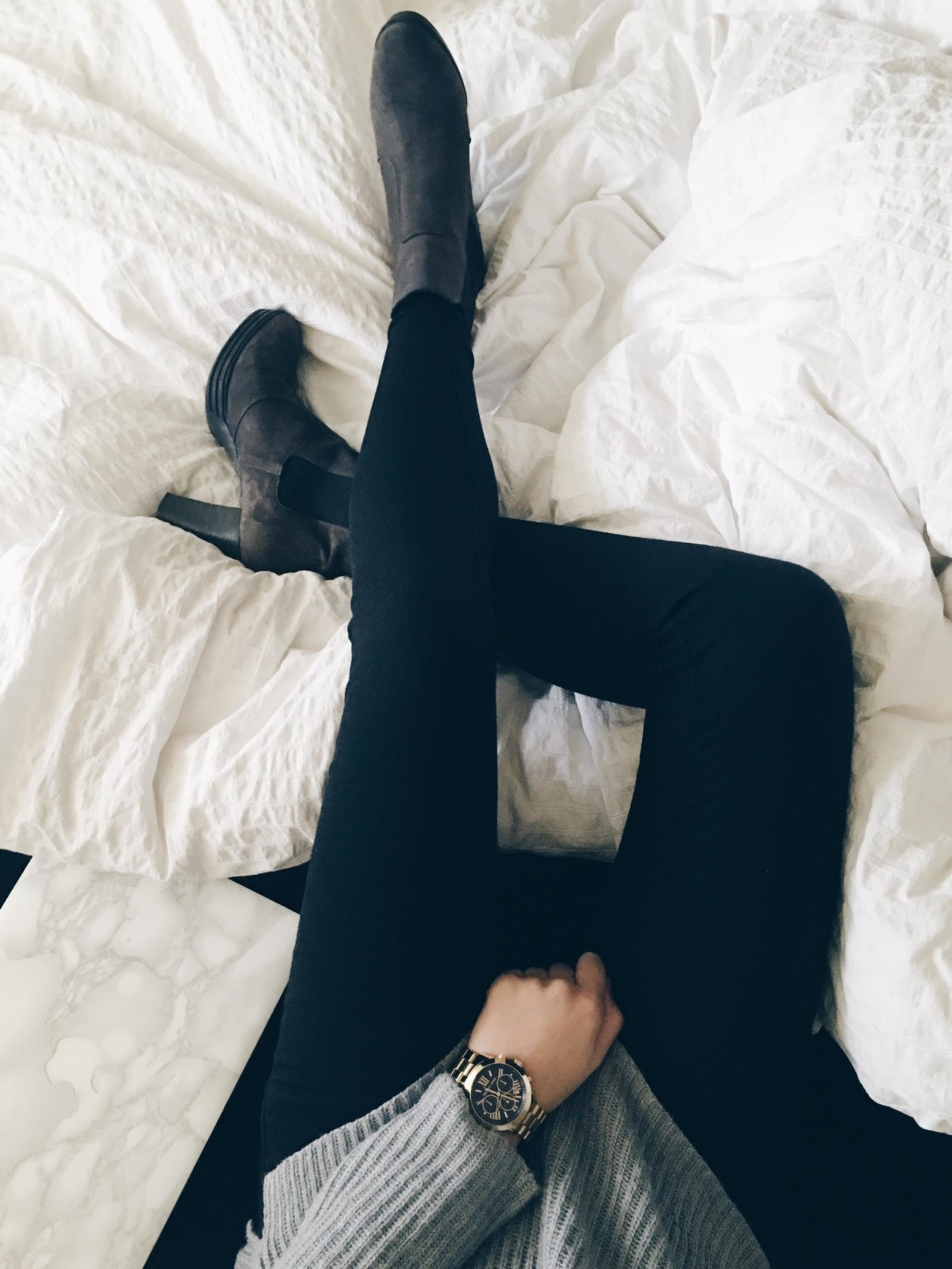 Here I am wearing A gold watch with a blue touch on the inside. This gives this extra detail to the outfit. This is a very bright and striking watch which will do since the outfit is very basic.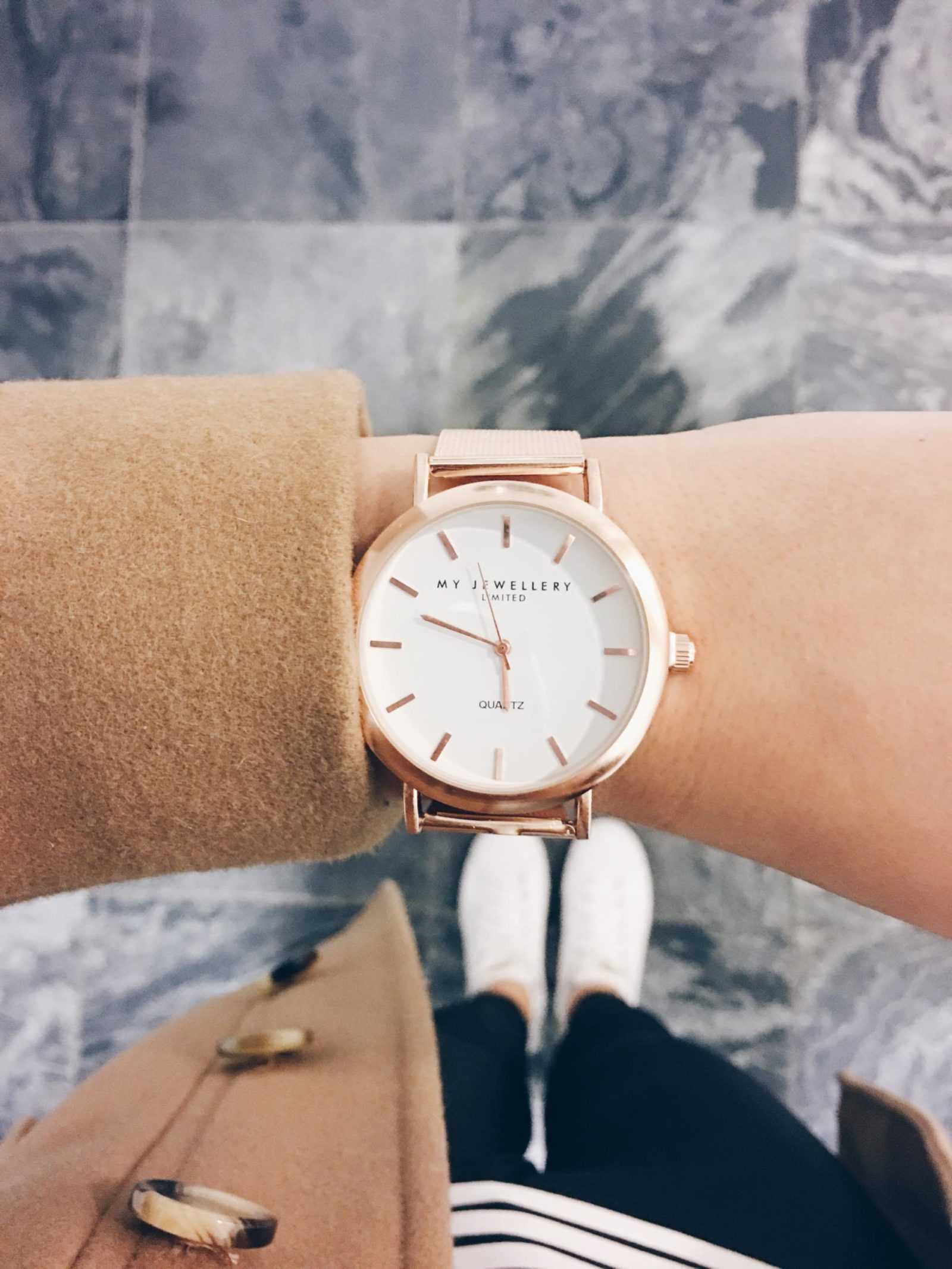 I love to match my rose-gold watches with brown colored outfits like this. The outfit is rather basic which matches perfectly with this huge watch.
What is your favorite type of watch?
Enjoy your day lovely's, make it a great one!
XOXO Arielle Dannique