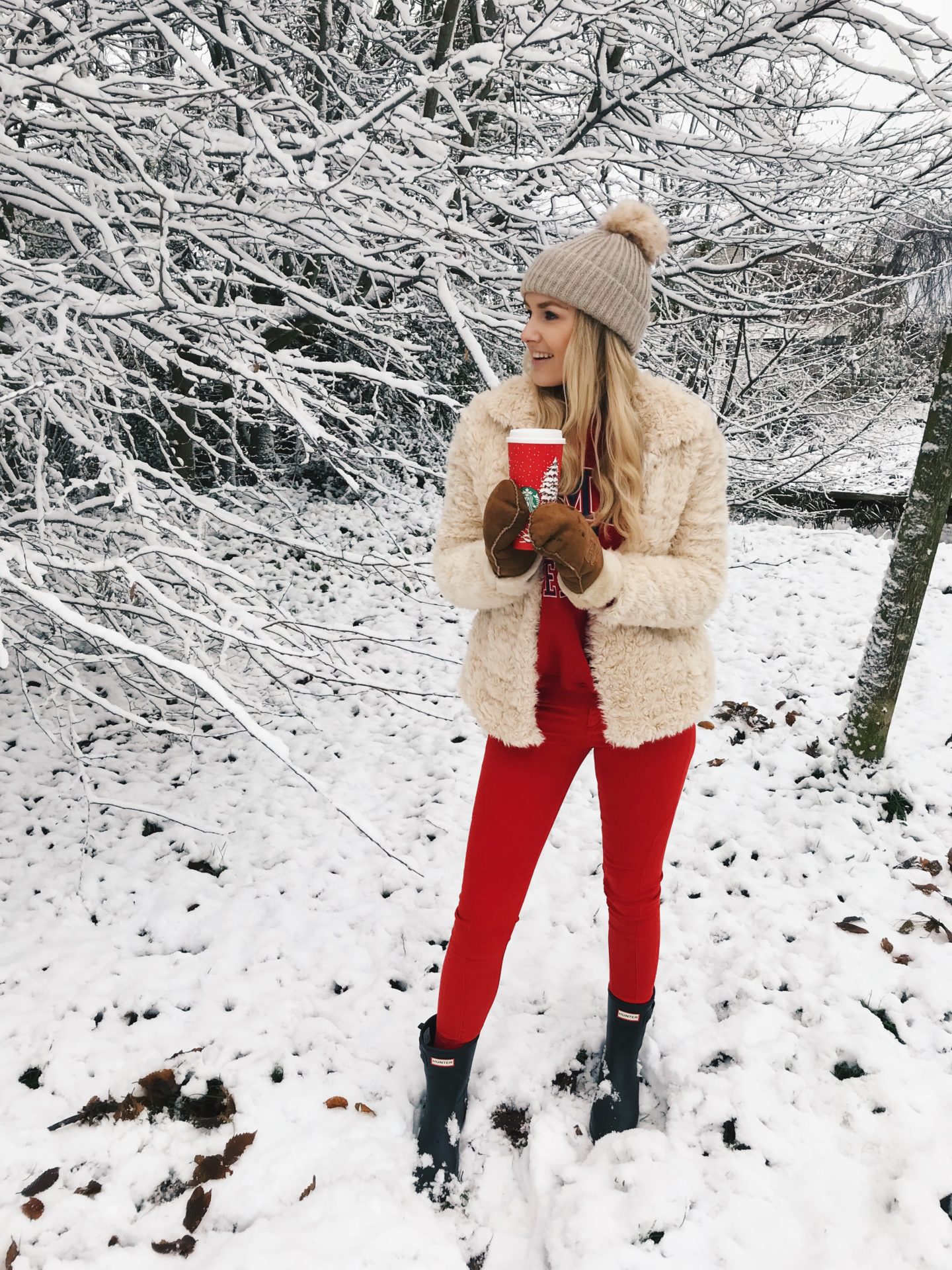 CHRISTMAS IS COMING
Hi Loves, How are you all doing?? Having a great time enjoying all the snow, Christmas lights and Christmas shopping as well?? I am such a lover of the Winter season. It might sound really weird but I love to walk around in big, warm sweaters and cardigans all day long to keep myself warm. I love to wear big furry coats, scarfs, hats, winter boots, you name it, just everything to keep me warm! Besides all the clothing I love Winter because of Christmas. I am just so in love with it. Decorating the house with Christmas lights, the Christmas tree, lighting the candles all day long I just can't get enough of it! Let me know in the comments below about your favorite season and favorite part of Christmas!!
Lets get into the outfit
This time I am wearing this way too cool Tommy Hilfiger sweater which I was lucky to get in the end. It is literally sold out everywhere but I was lucky to still get myself a piece. Together with that I am wearing these Red pants and my short Hunter boots. For the coat I choose for my fake fur one in the colour beige. To finish off my full outfit I look this cute hat which I got at Zara just like my coat and red jeans.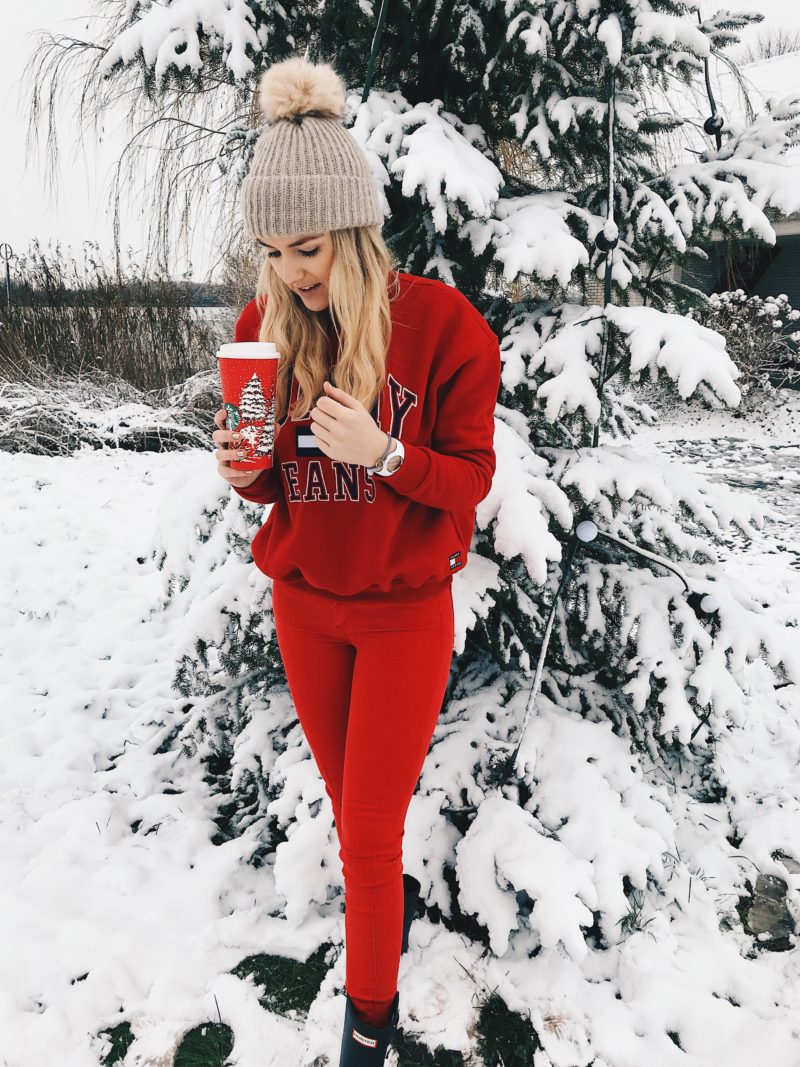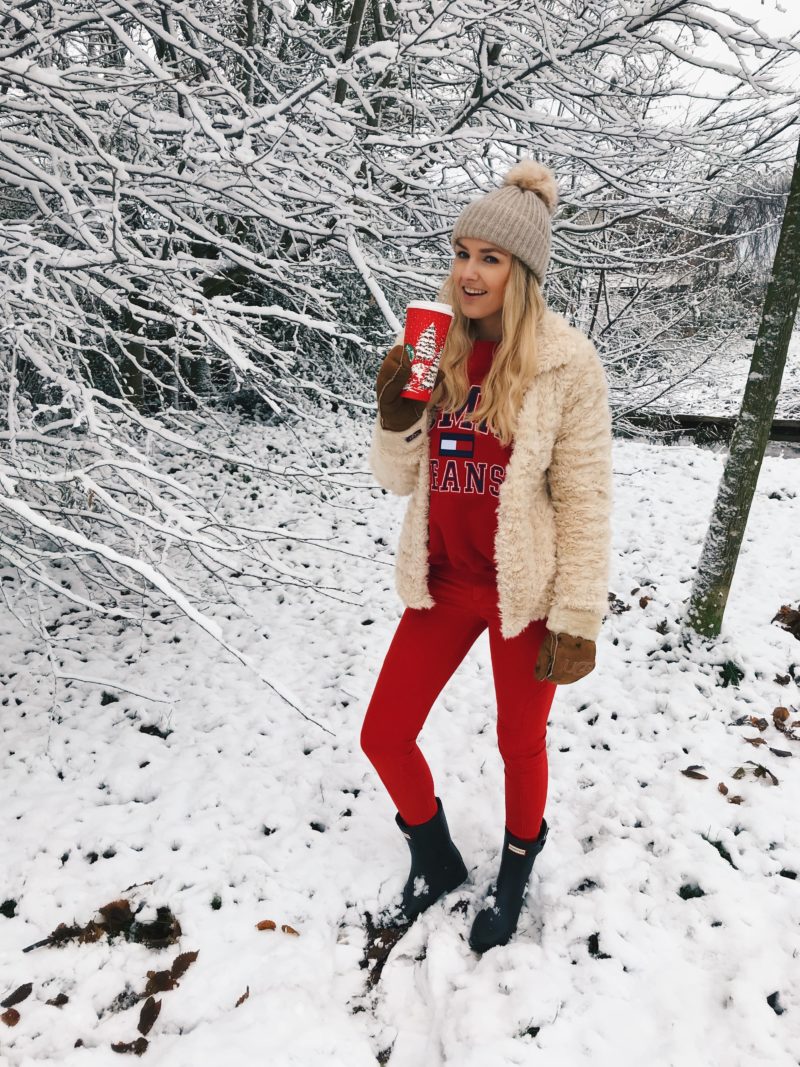 If the Item is no longer available, I will add a related item for you guys!
OUTFIT DETAILS
Hat – Zara
Gloves – Ugg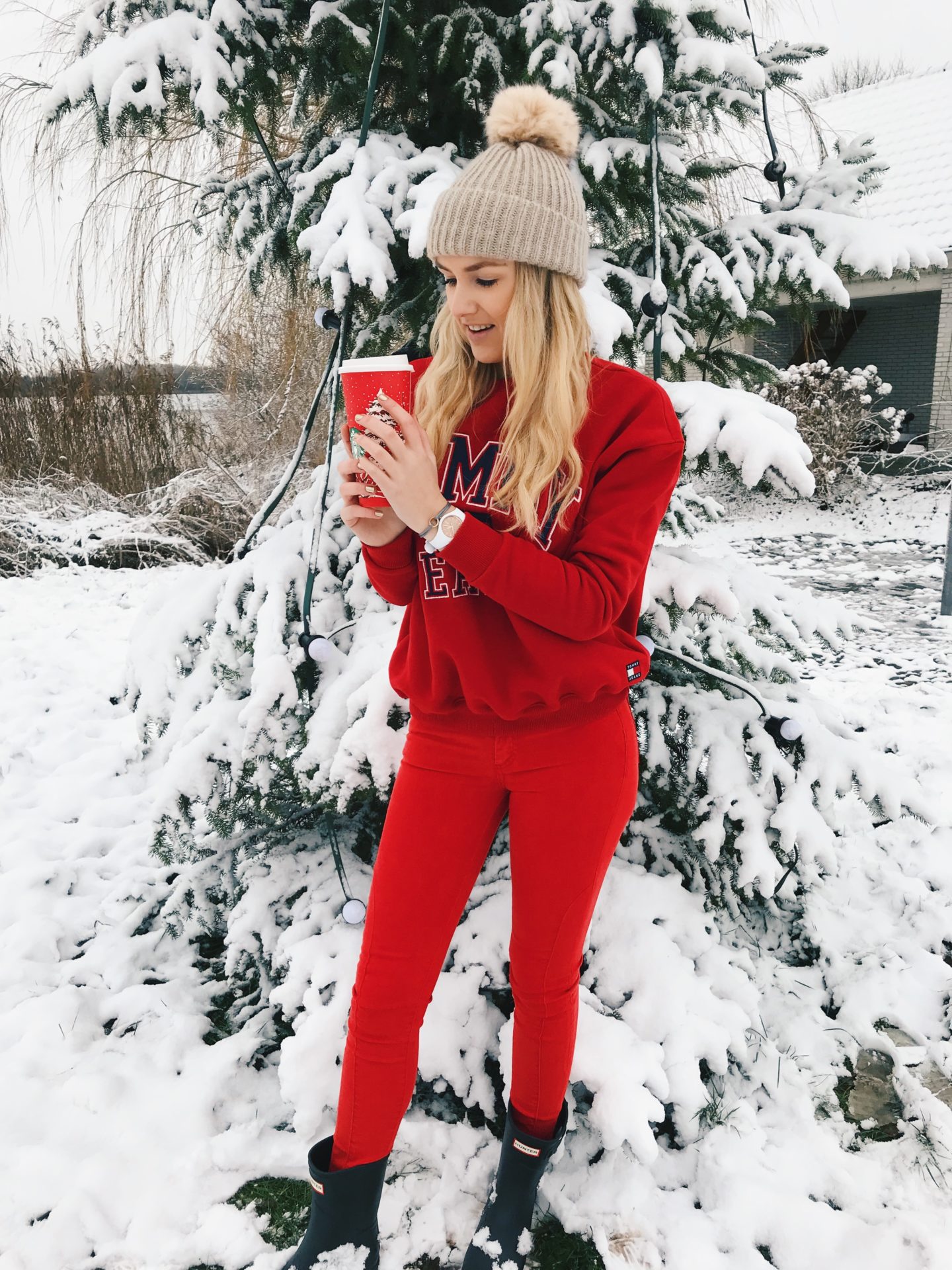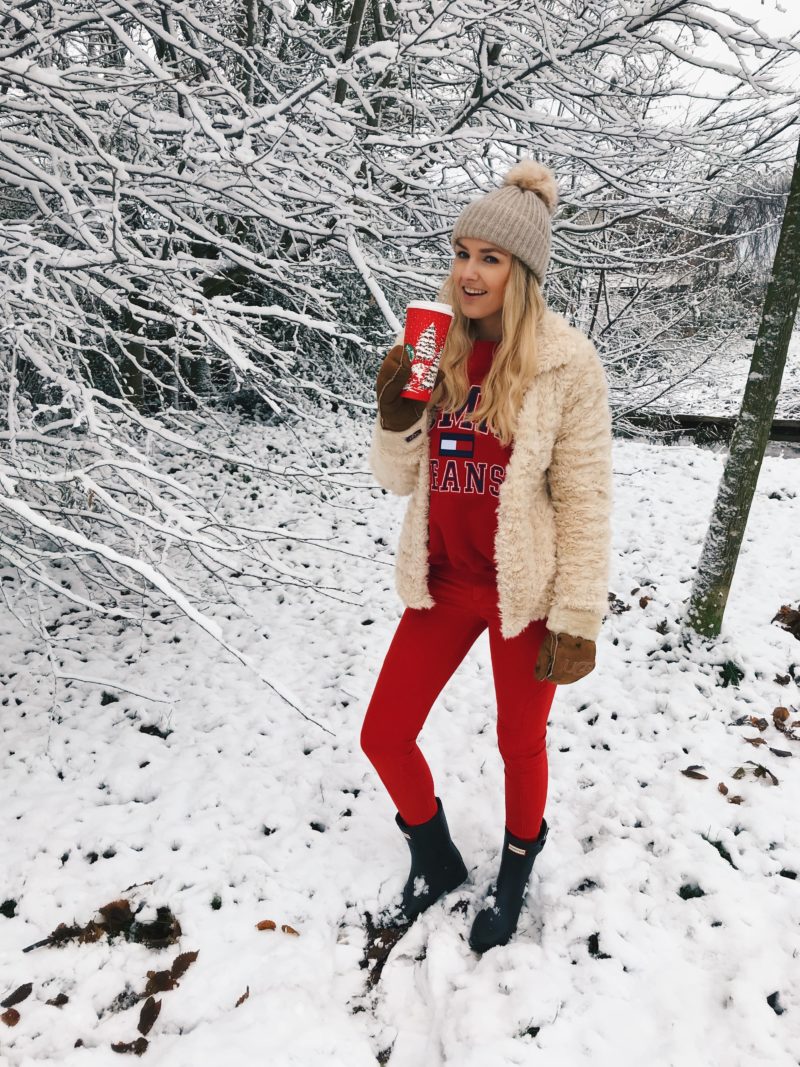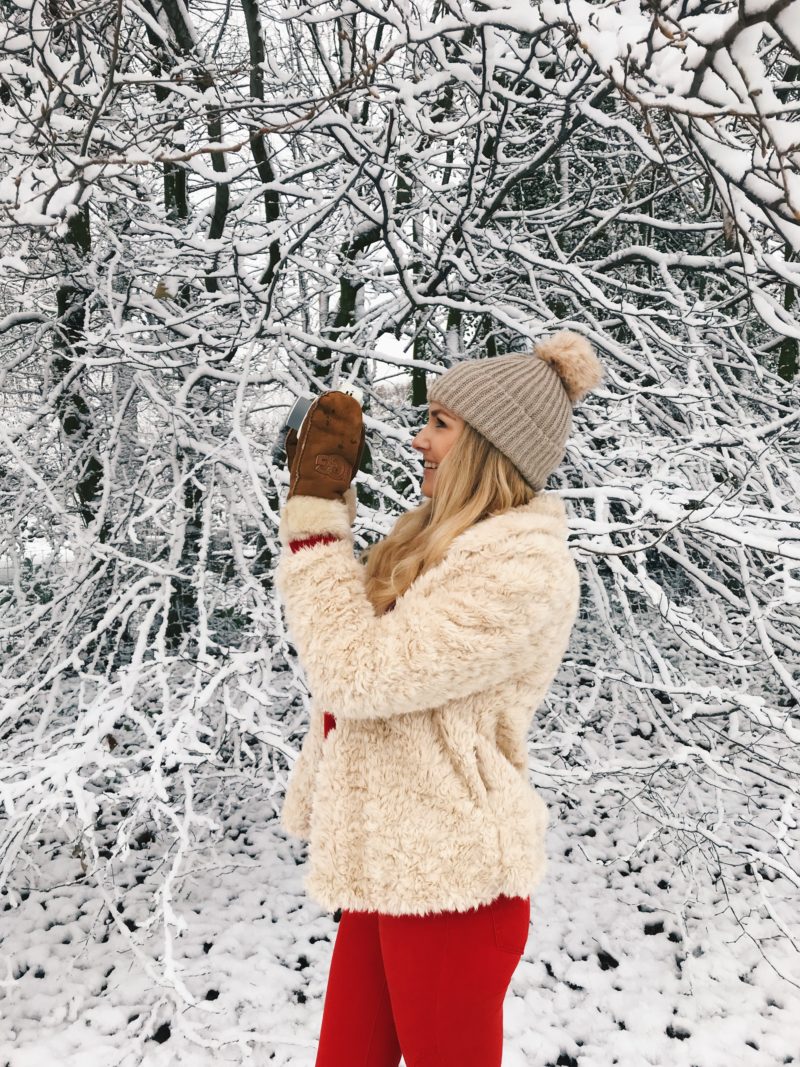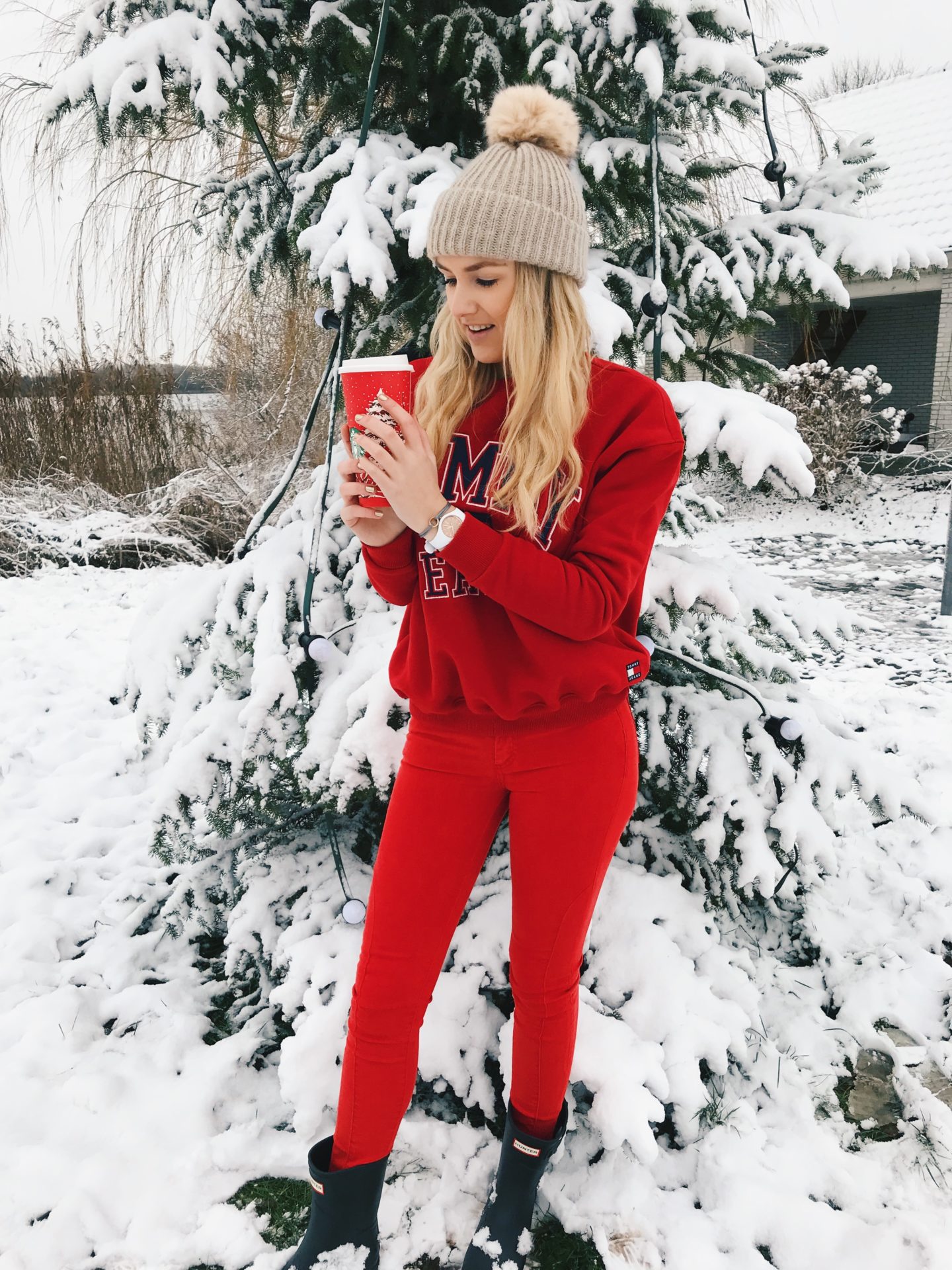 Let me Know What you Think Loves!
Hugs & Kisses and a lovely Christmas for all of you!!
XXXX ArielleDannique