Hi there Lovely's
Last week it was an Amazing weekend in the Netherlands full of sunshine! I have been on a boat for the entire weekend and got so tanned, totally love this weather. Besides tanning I ate a lot (bbq hihi) and on Sunday it was my sis her 18th birthday so family and friends came over to celebrate. Sunday I was wearing this cute little skirt from My-Jewellery which I am totally in love with. Do you want to know how I combined it? Read with me in this post.
This time I went for a complete Summer outfit, since the weather allowed me too… Happy me! Last Summer I bought this cute little skirt at the end of the season so I only wore it once or twice, such a pity. I totally love the shape of the skirt, its so girly. Today I combined it with this white t-shirt which is kinda loose. The skirt can also greatly be combined with a tight top in white, pink or light yellow as these colors match the skirt perfectly. Furthermore I wearing my favorite type of shoes for the Summer. I just love shoes like these since they can be combined with either a chic or casual outfit. The color of the shoes perfectly match the colors of the skirts and make the outfit as a whole.
For the details I took my blue ray-ban for sunnies and my Louis Vuitton bracelet. A while ago I was scrolling down their website and came across this beauty. I never knew that they had these kinda bracelets and fell in love with it the moment I saw it. For my necklaces I am wearing my all time favorite Tiffany & Co. necklace and combined it with this cute one from heart to get. I actually have a lot of different necklaces but tend to wear the same one over and over again. I have this rose-gold Tiffany necklace in silver as well but for this outfit the rose-gold matches better.
What do you guys think of the outfit?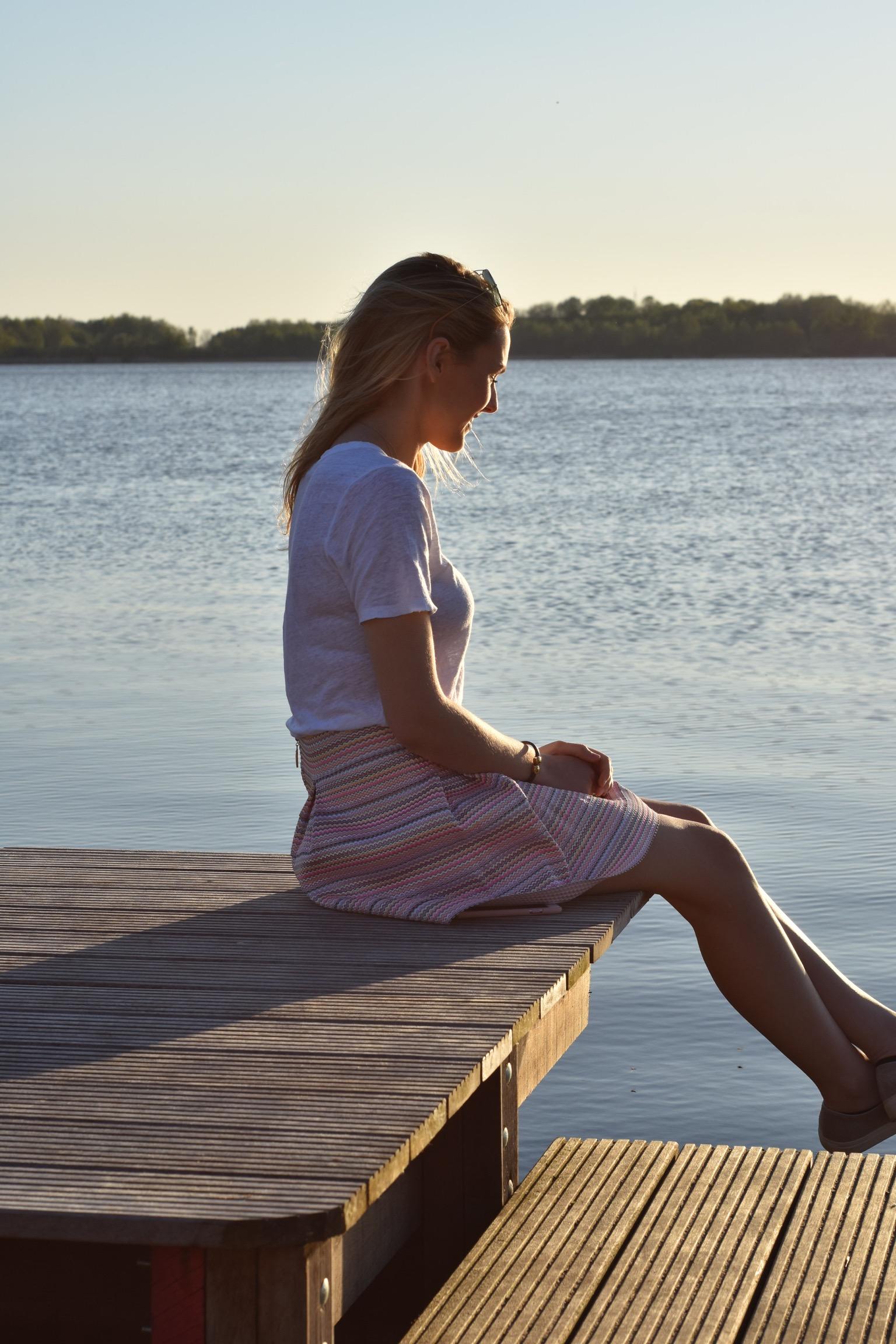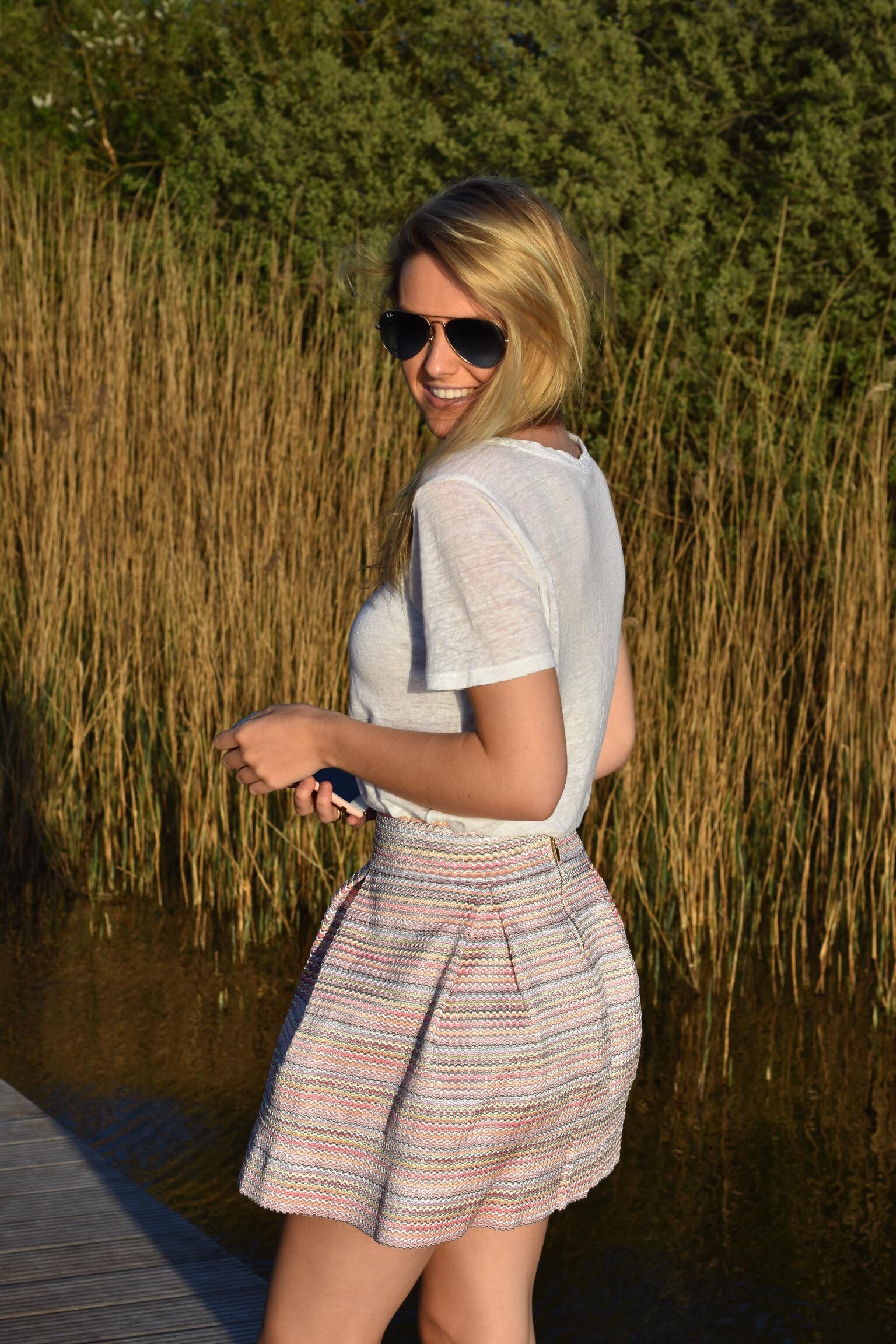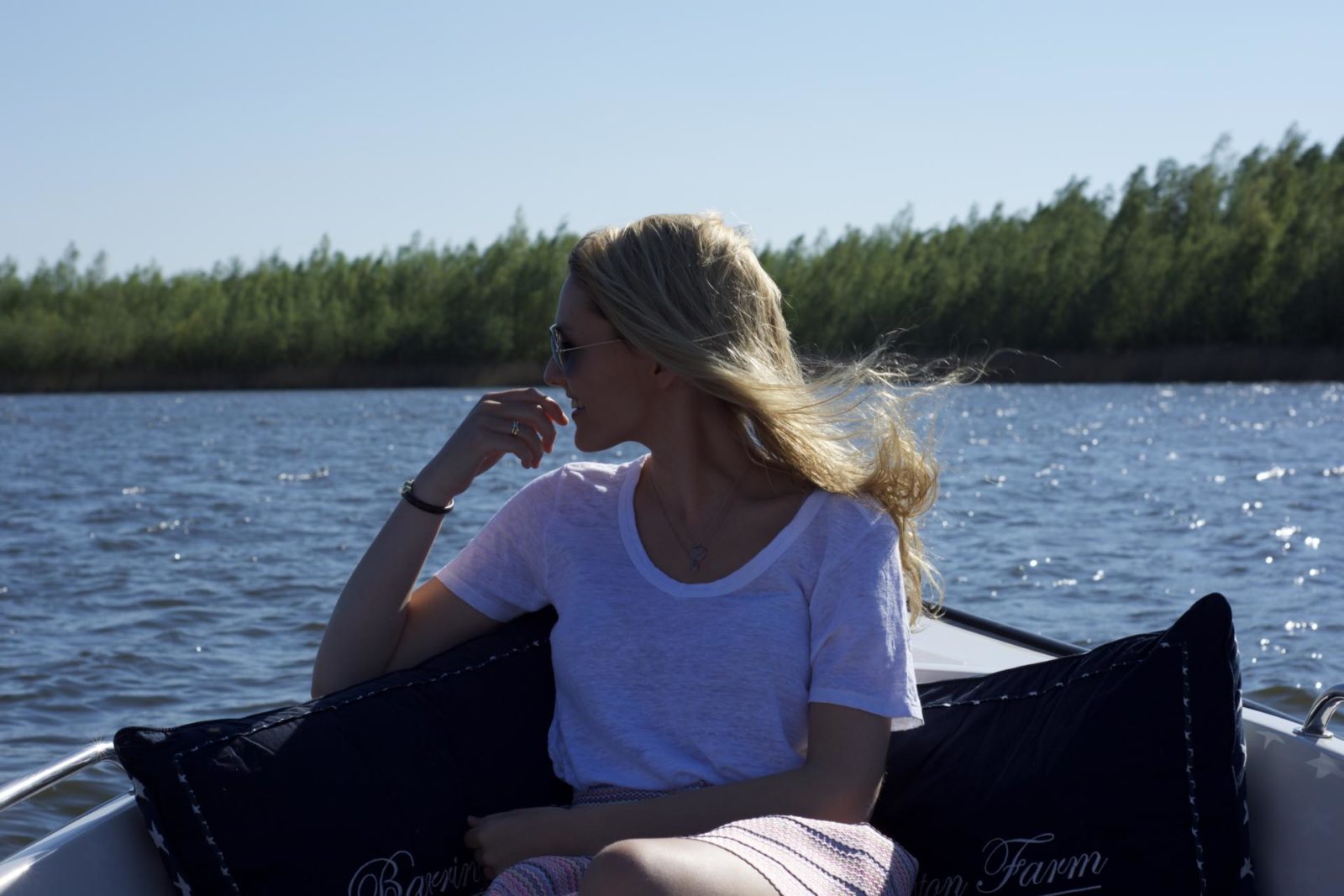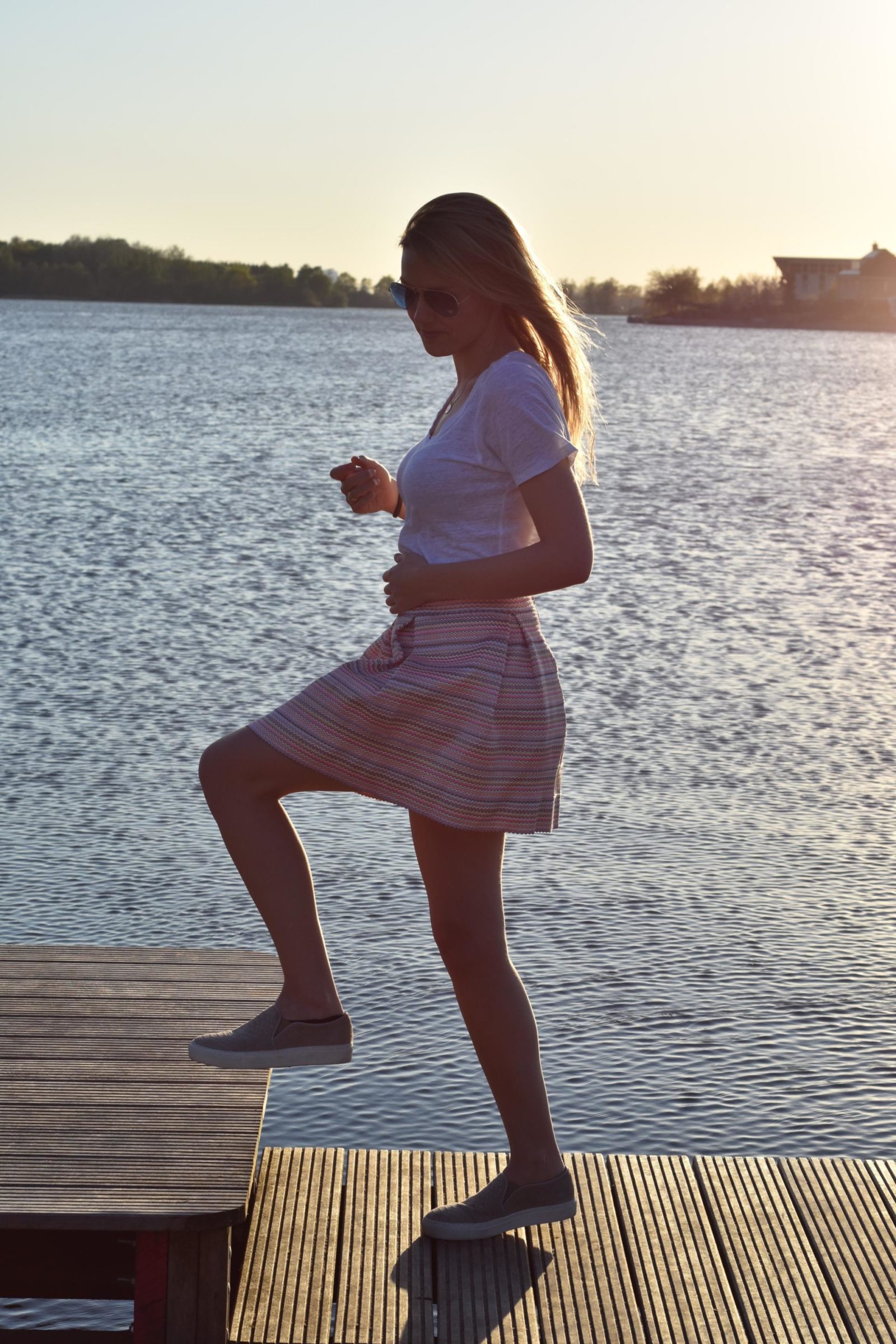 Details
---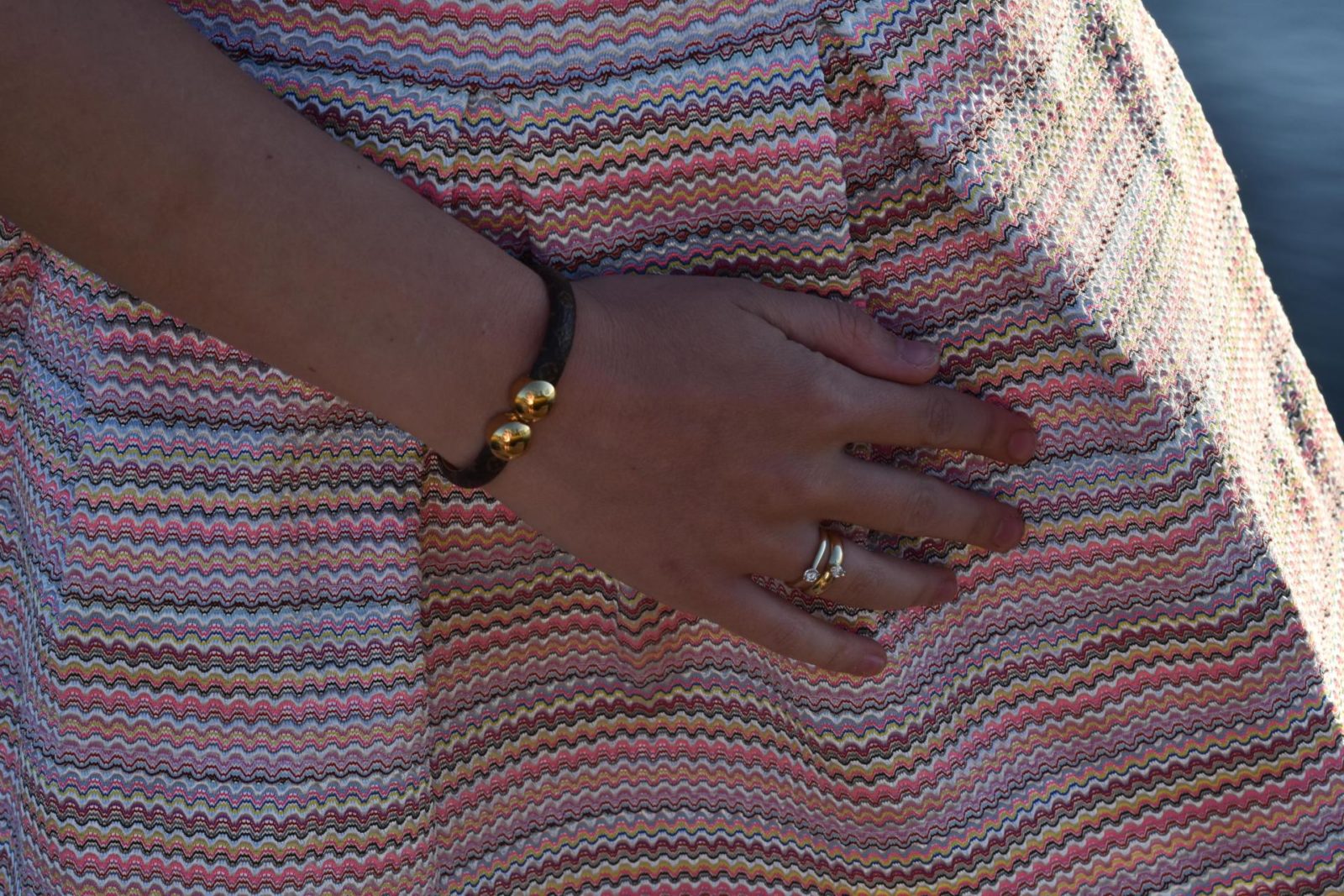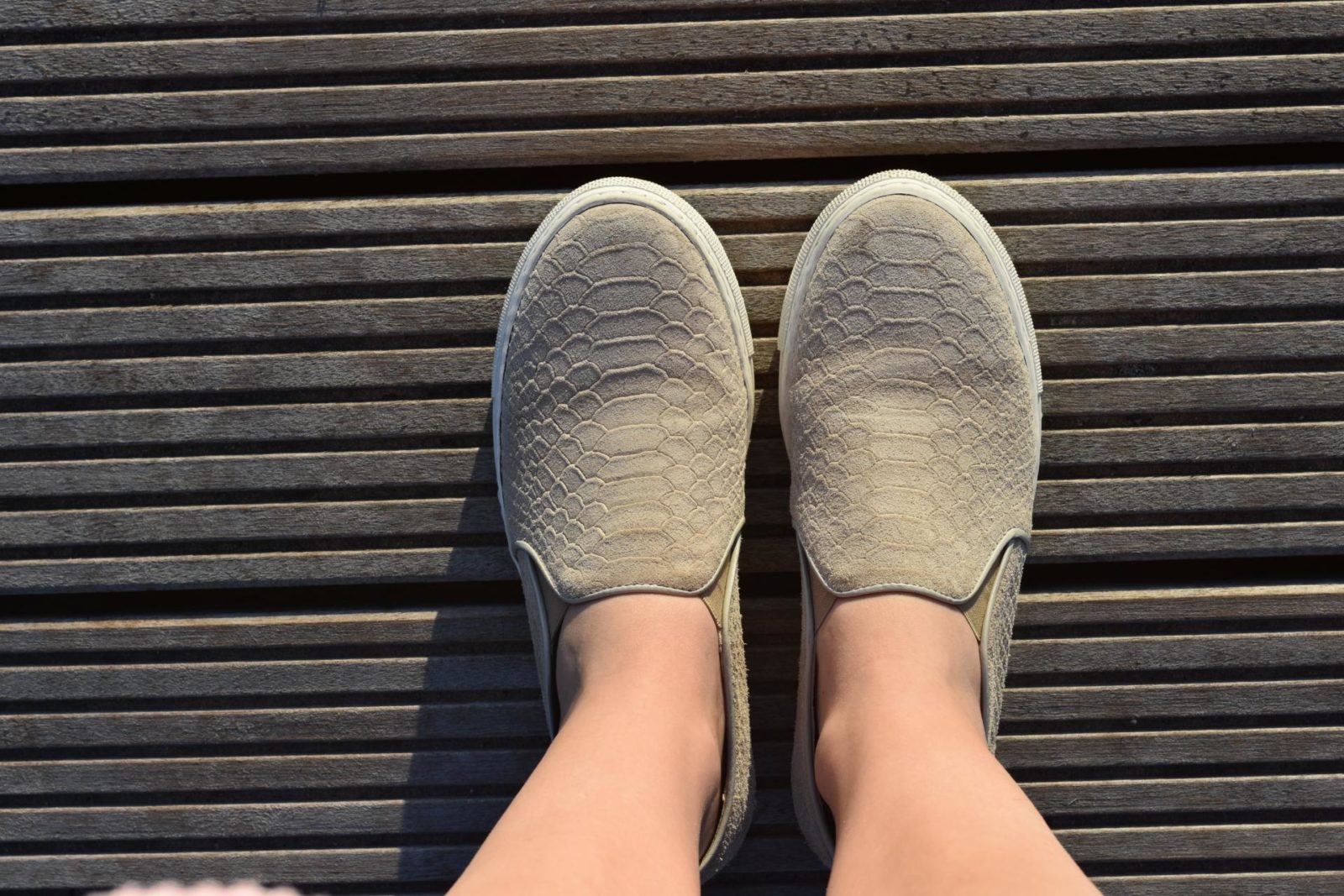 Where to buy?
Shoes: De Bijenkorf / Skirt: My Jewellery / Top: Zara / Sunglasses: Ray-ban / Bracelet: Louis Vuitton / Necklace: Tiffany & Co. and Heart to get
Enjoy your day lovely's!
XOX Arielle Dannique