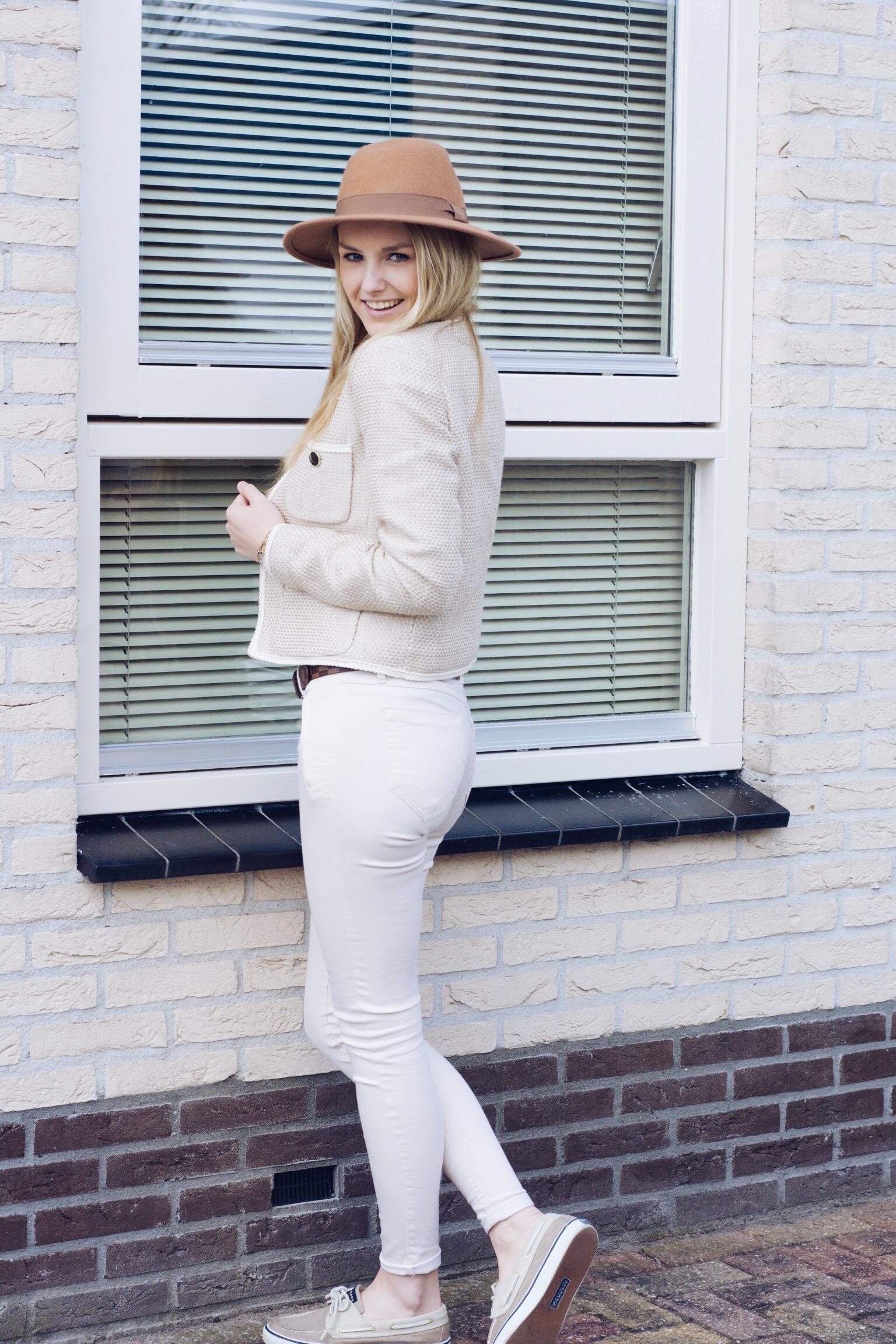 Hi Hi Lovely's,
How is your week going? Today I shot this lovely pastel colored outfit. I am a huge fan of these colors and since the weather has been so great lately it is time to take all these pieces out again! Do you guys also love this, press the post and find out more!
Today I chose for a blazer combined with brown colored pants. The color of the pants and blazer perfectly match one another don't you guys think? I went for tight jeans this time, but this blazer can also greatly be combined with the pantalons shown below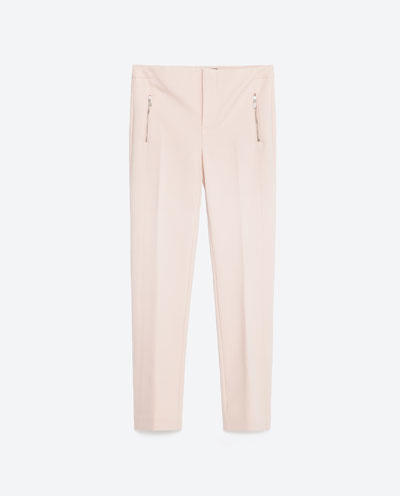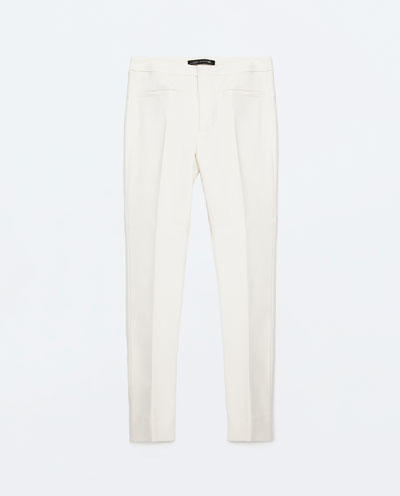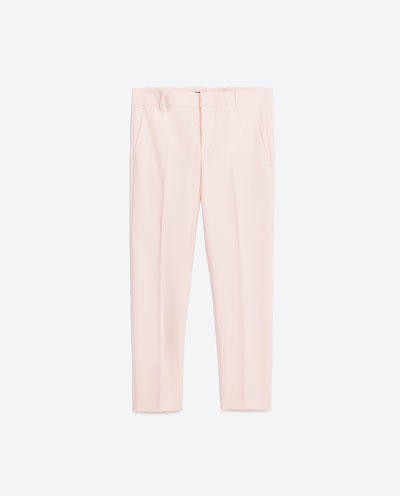 For the shoes I chose my sperry's. I love to wear these when the weather is great. I would prefer to wear them all day just like the other ones from my previous post. When combining shoes I pay attention to the style of the whole. Today I went for classy which perfectly matches these boat shoes so to say. Boat shoes can be combined with either jeans, skirts, casual or chic outfits. It just depends on what mood you are in for that day.
Furthermore I am wearing this beautiful hat which I just got. I have been looking for one in this color for ages and finally found it. I have a black one which you might have seen on earlier posts and have completed my collection with this beauty! 
Today I went for a clutch in stead of a bag where you would normally spot me with. I went out for just a bit so I only needed my phone and card, which perfectly fit in this. I normally use this bag inside my normal bag but I think it can also be used this way. When I go out at night I tend to take this one with me since it is so easy to use and you can still dance without having this annoying thing banging around your waist. 
What do you guys think of the look? Is this something you would wear on days like these?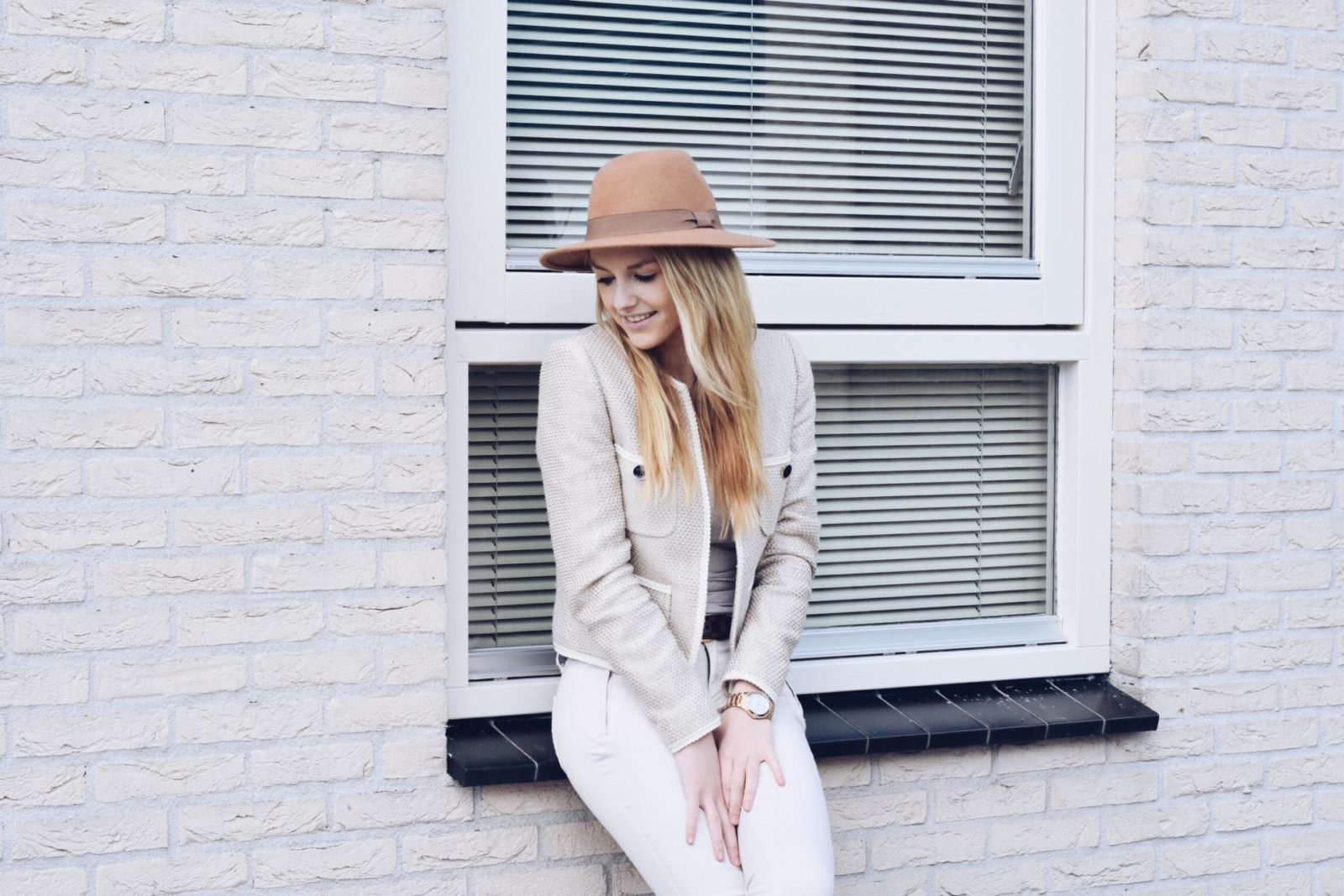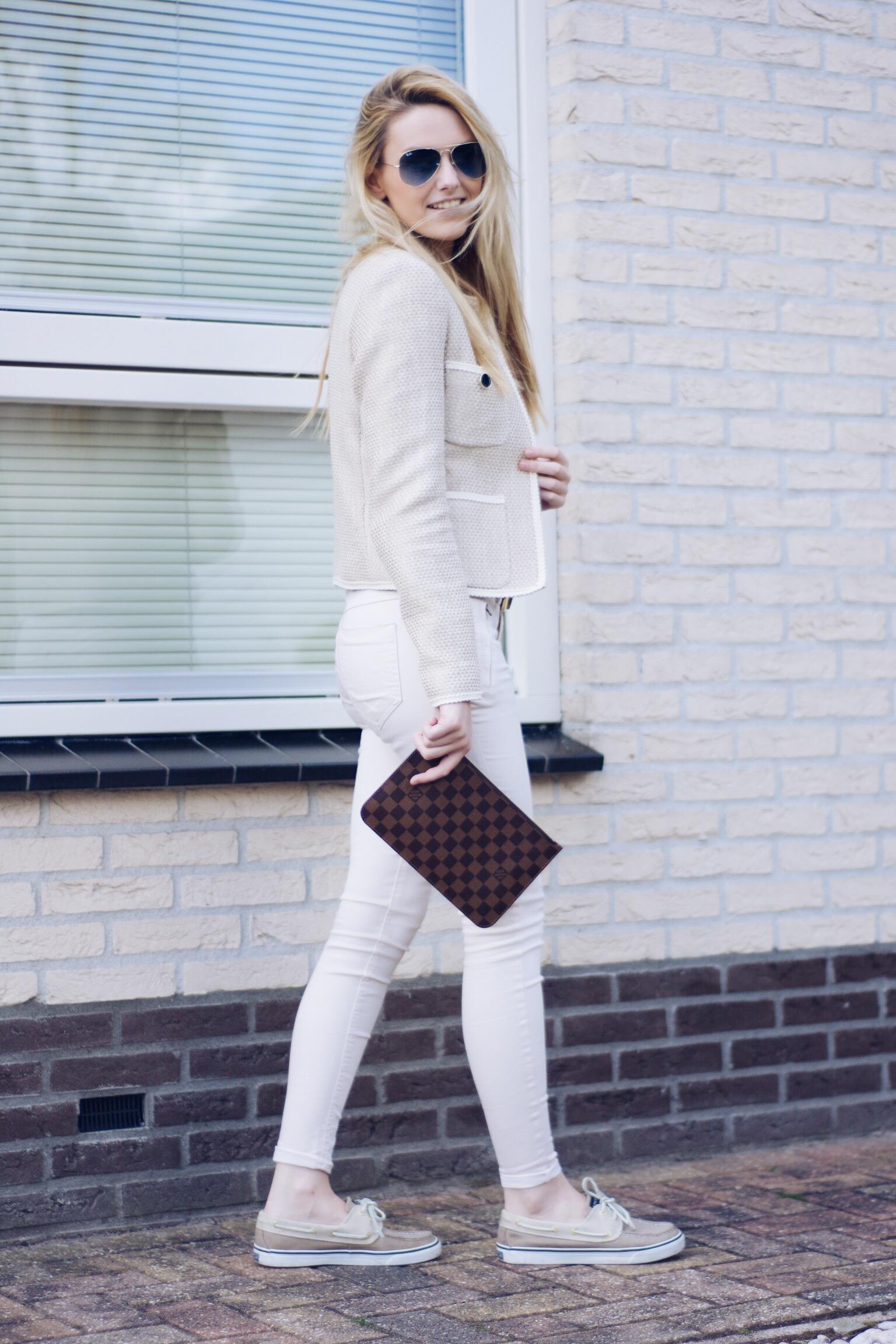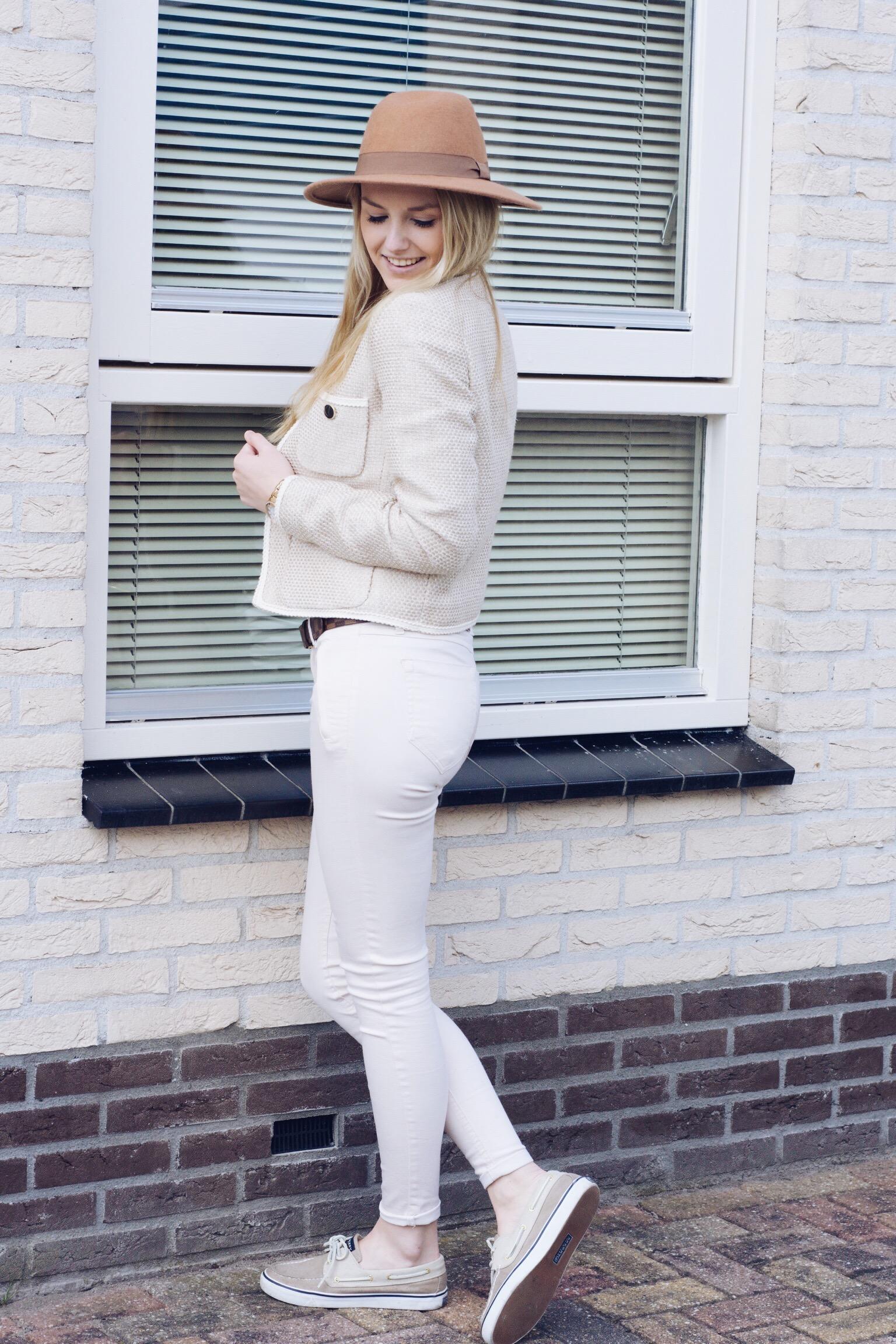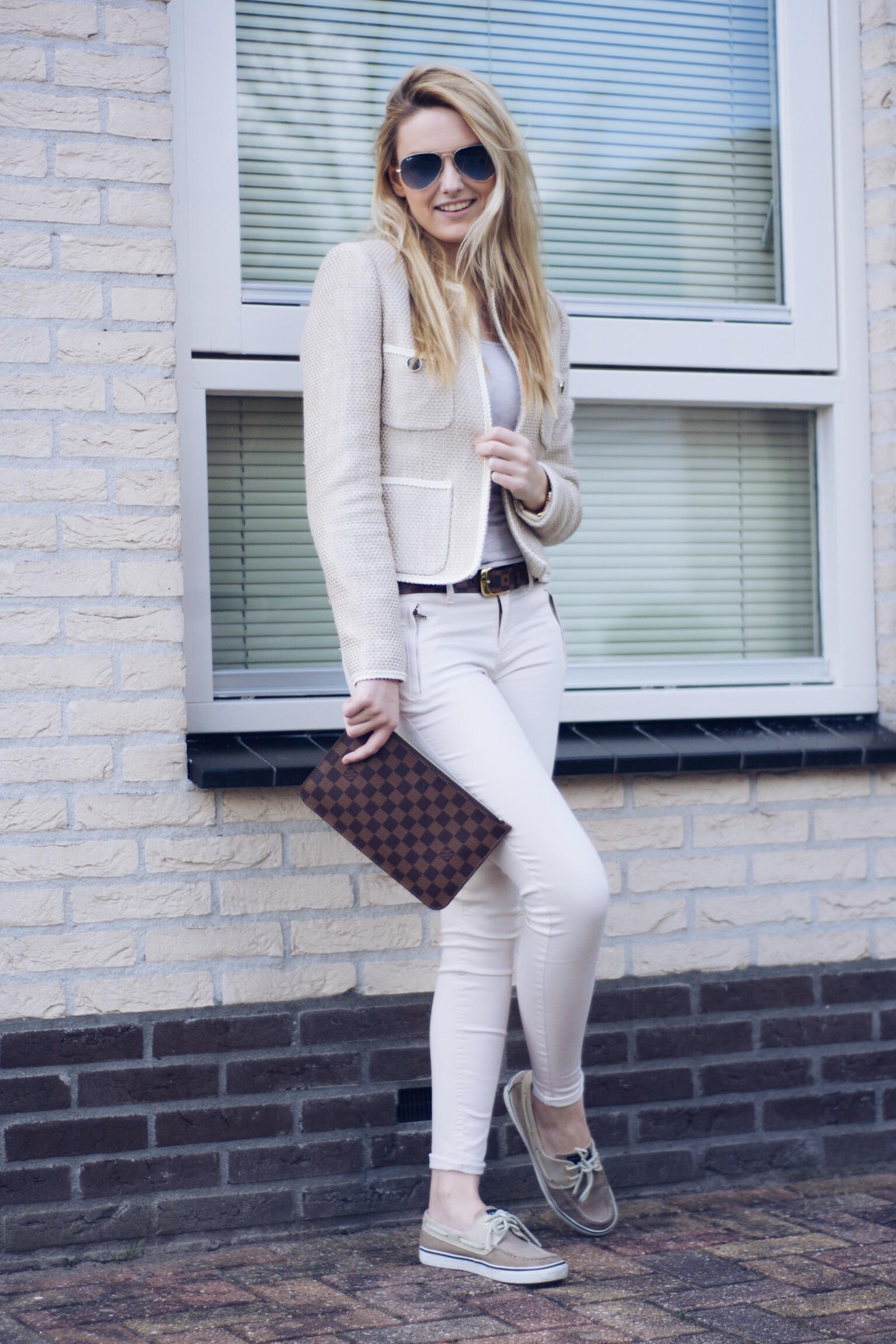 Details of the outfit
---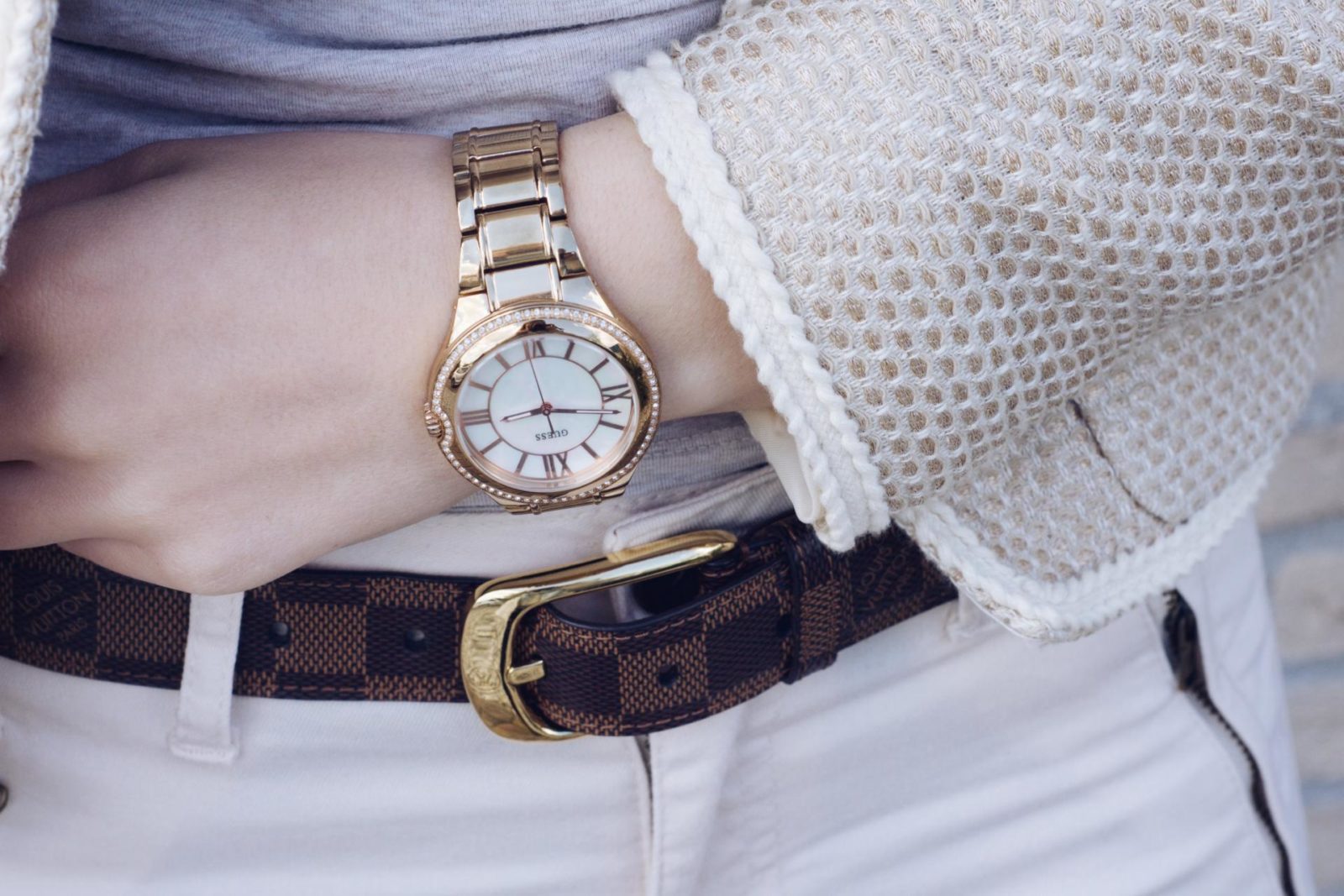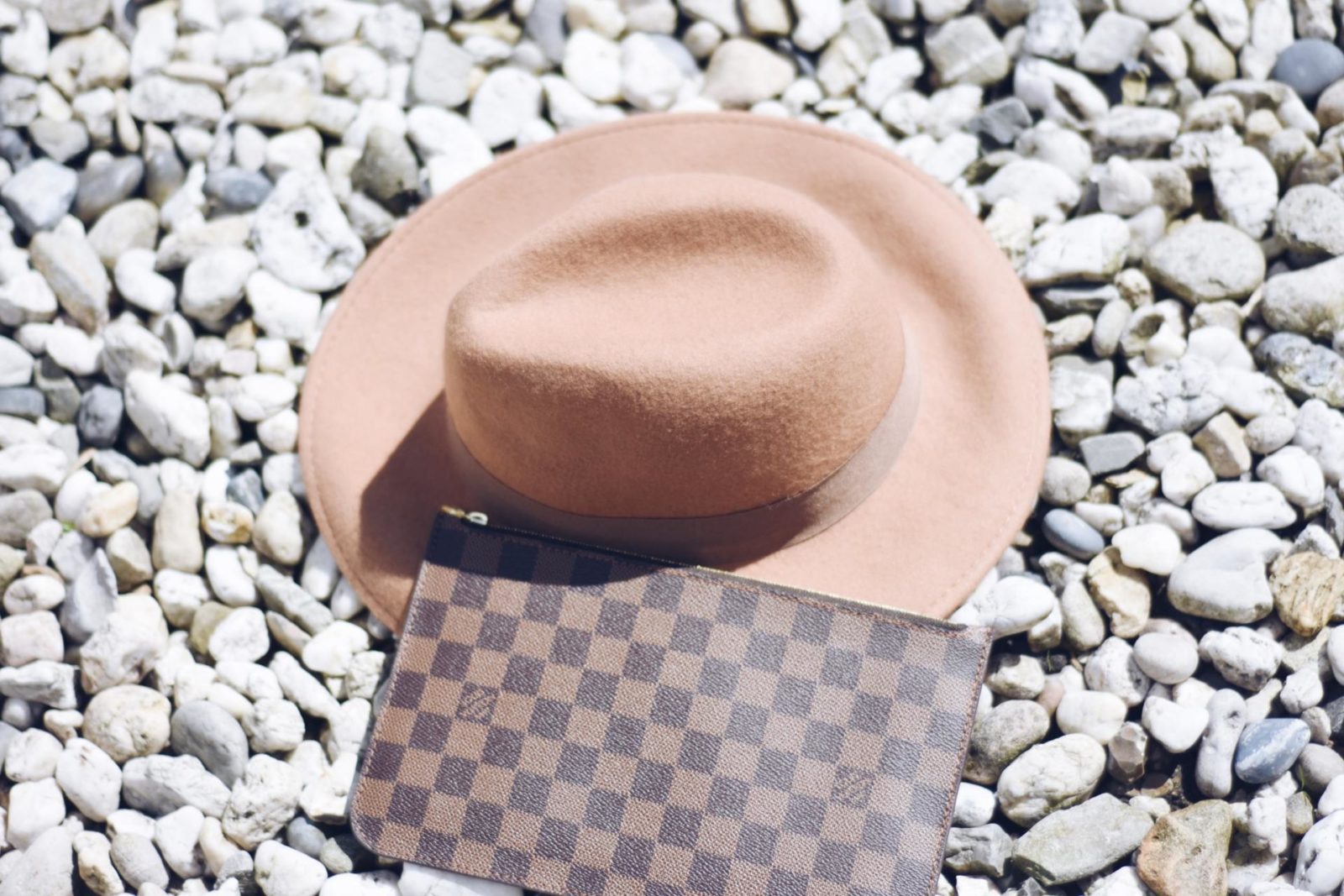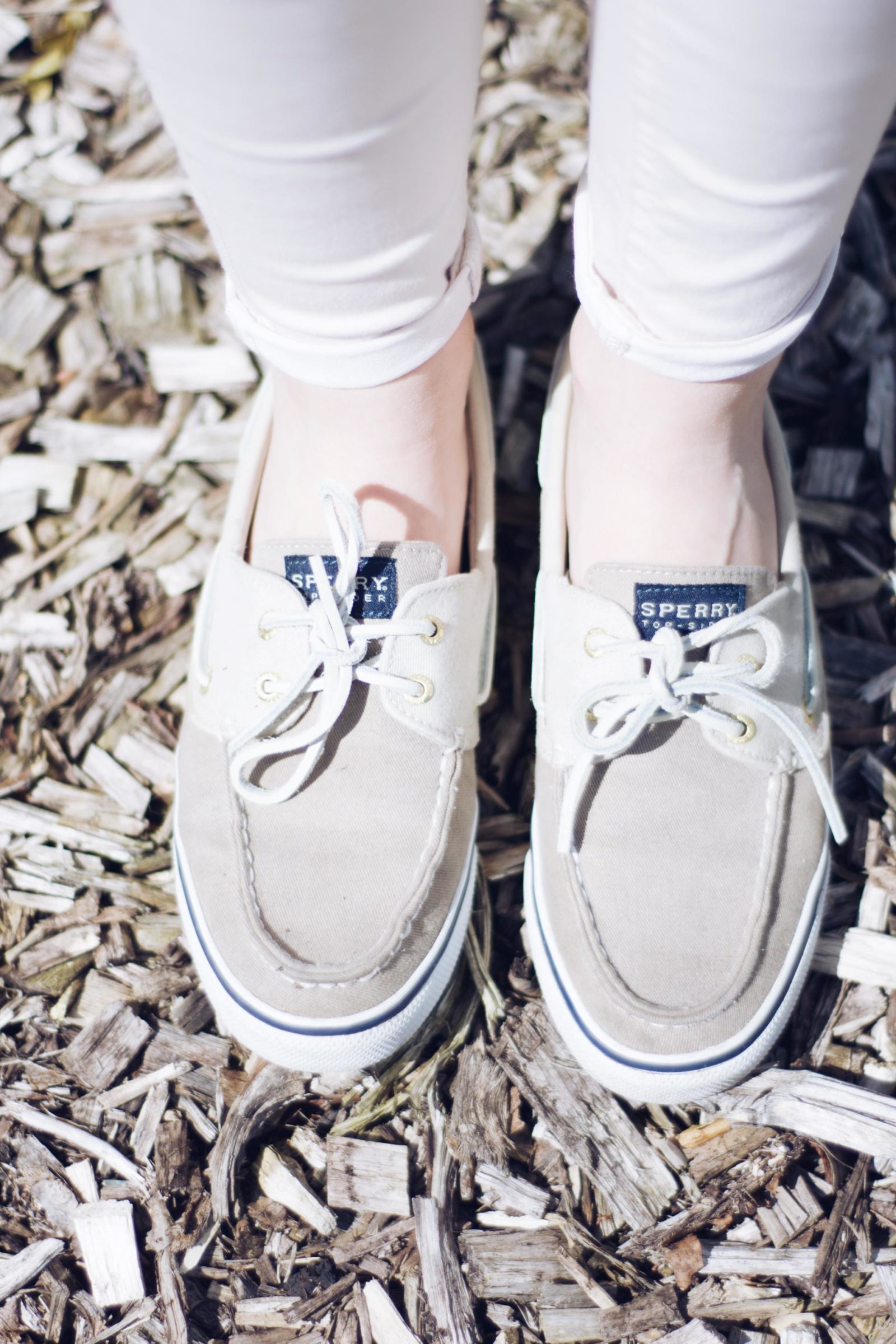 Where to shop these items?
Shoes: Sperry / Pants: Zara / Top: Costes / Blazer: Mango / Hat: Pieces / Clutch: Louis Vui
tton / Sunglasses: Ray-ban / Watch: Guess / Belt: Louis Vuitton
©Photo's By Valerie Knol
Enjoy this weekend full of sunshine!!
XOX Arielle Dannique