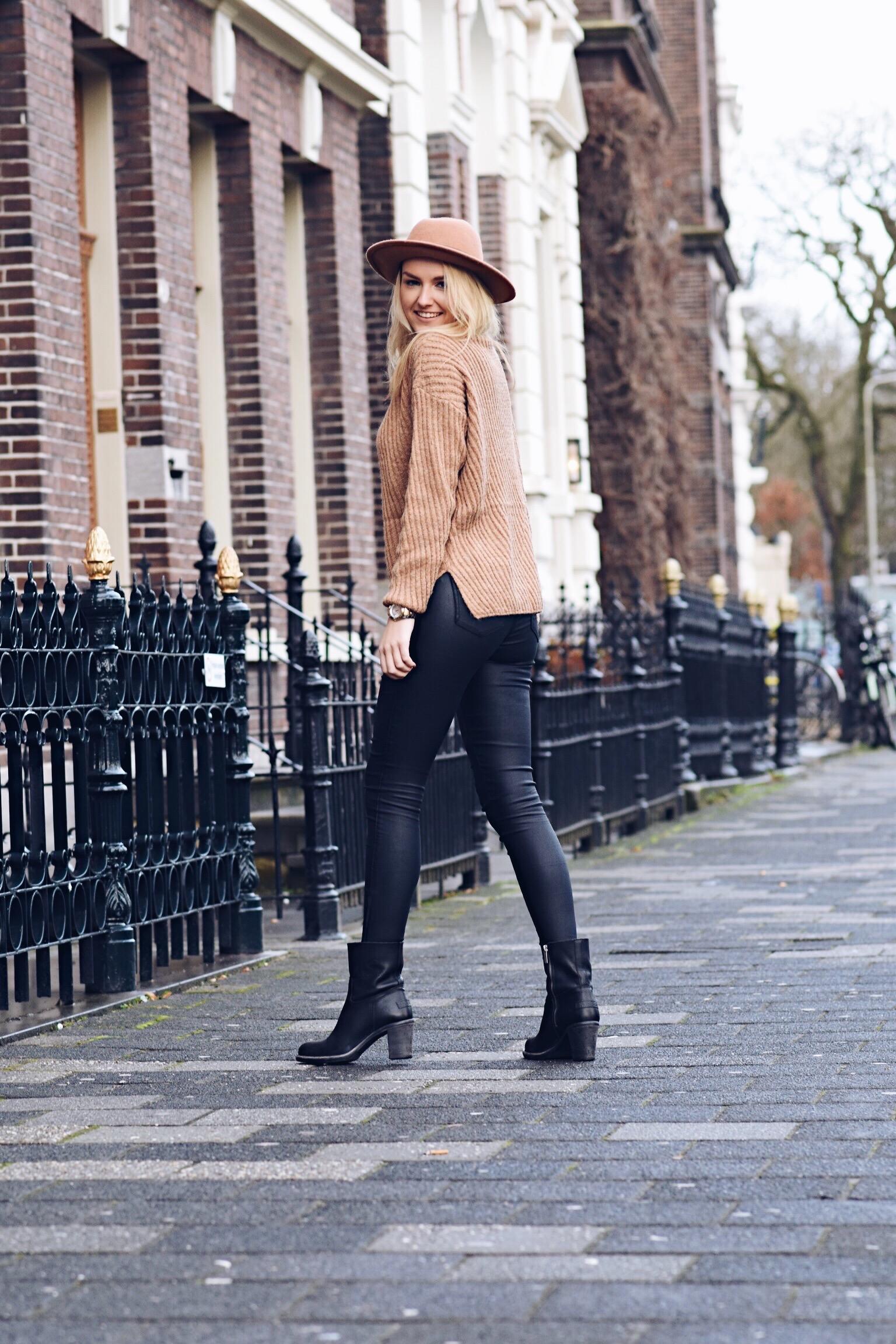 Happy Ney Year Loves
How was your New Years eve? Hope you all had an amazing time!
The first look I am wearing in 2017 is this amazingly warm sweater combined with my leather jeans and leather heels. I am such a huge fan of sweaters especially at this moment of the year. I can just become so happy when it is cold, yes this sounds crazy but I mean the time when wearing warm sweaters and drinking coffee all day. Besides the sweater, I love to wear leather jeans. I think they look so so pretty with many different outfits. It makes your look just a little more different than with a normal jeans. Besides leather jeans, I have a lot of leather skirts which I love to wear. A dark red/brown or black skirt would also fit this sweater perfectly. The shoes, I am wearing today are my leather ones from Shabbies. I have pretty thin legs and ankles and therefore a lot of boots look sloppy on me. I always search for ones which are rather small which I found with these ones. They are perfectly warm so a perfect for this season!
Details, oh YES I love details so so much. This time I choose to wear my cute little hat again. I am actually a huge fan of hats but don't wear them that often actually. I don't know why, I should defiantly take them more with me. Besides hats I love to wear jewels. I wear jewels every single day just because I think it finishes off your outfit so well. This time I am wearing my gold & silver watch with my rose gold bracelet. On the other hand I am wearing two rose gold bracelets which just perfectly suit the color of the sweater.
What do you think of this look?
Shop the look
 Shoes: Shabbies Amsterdam | Jeans: Mango | Sweater: Oeuvre, FSHNbar | Hat: H&M (old collection, they have a similar one at this moment) | Watch: Tov Essentials | Bracelets: Hermes, Cartier & TOV Essentials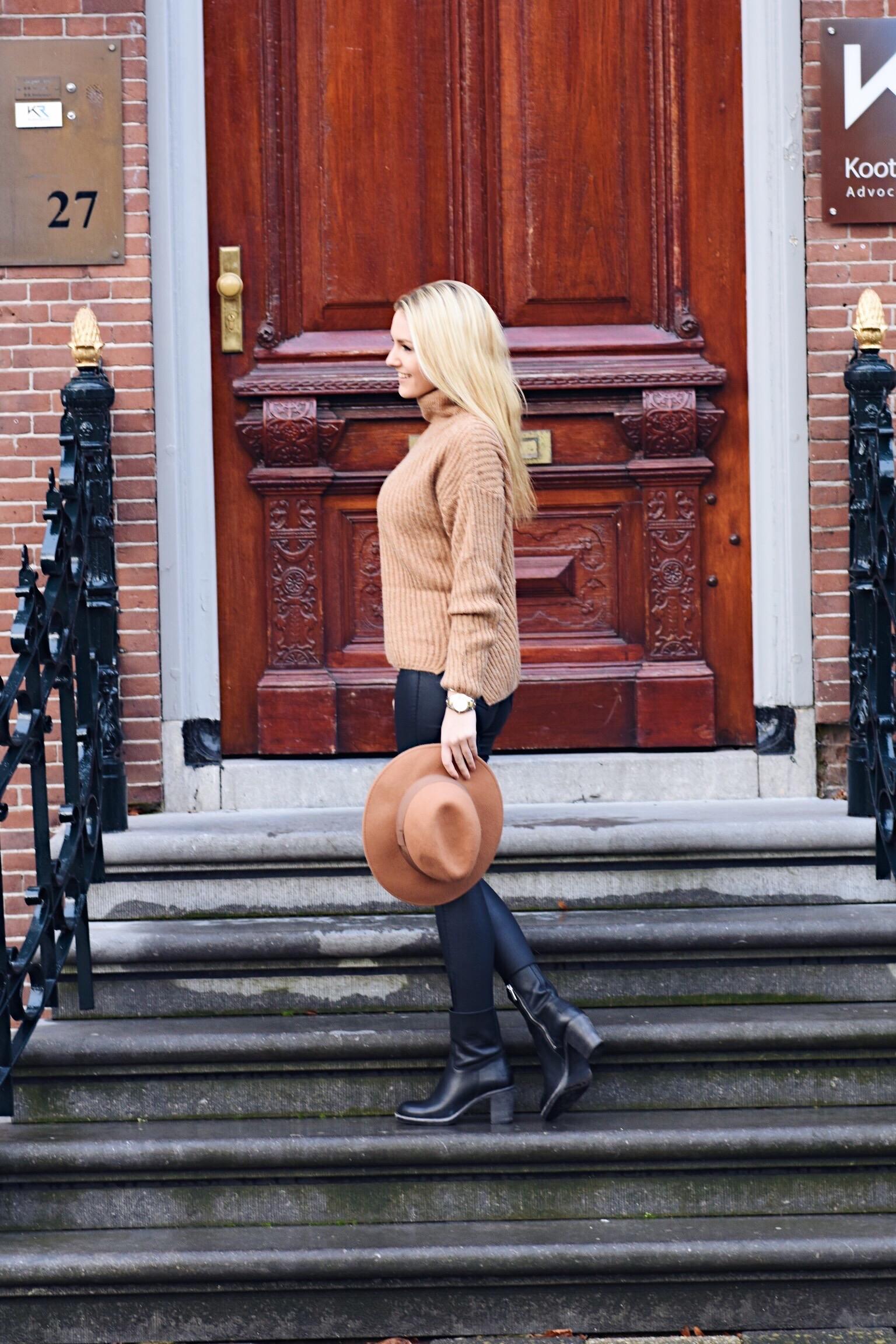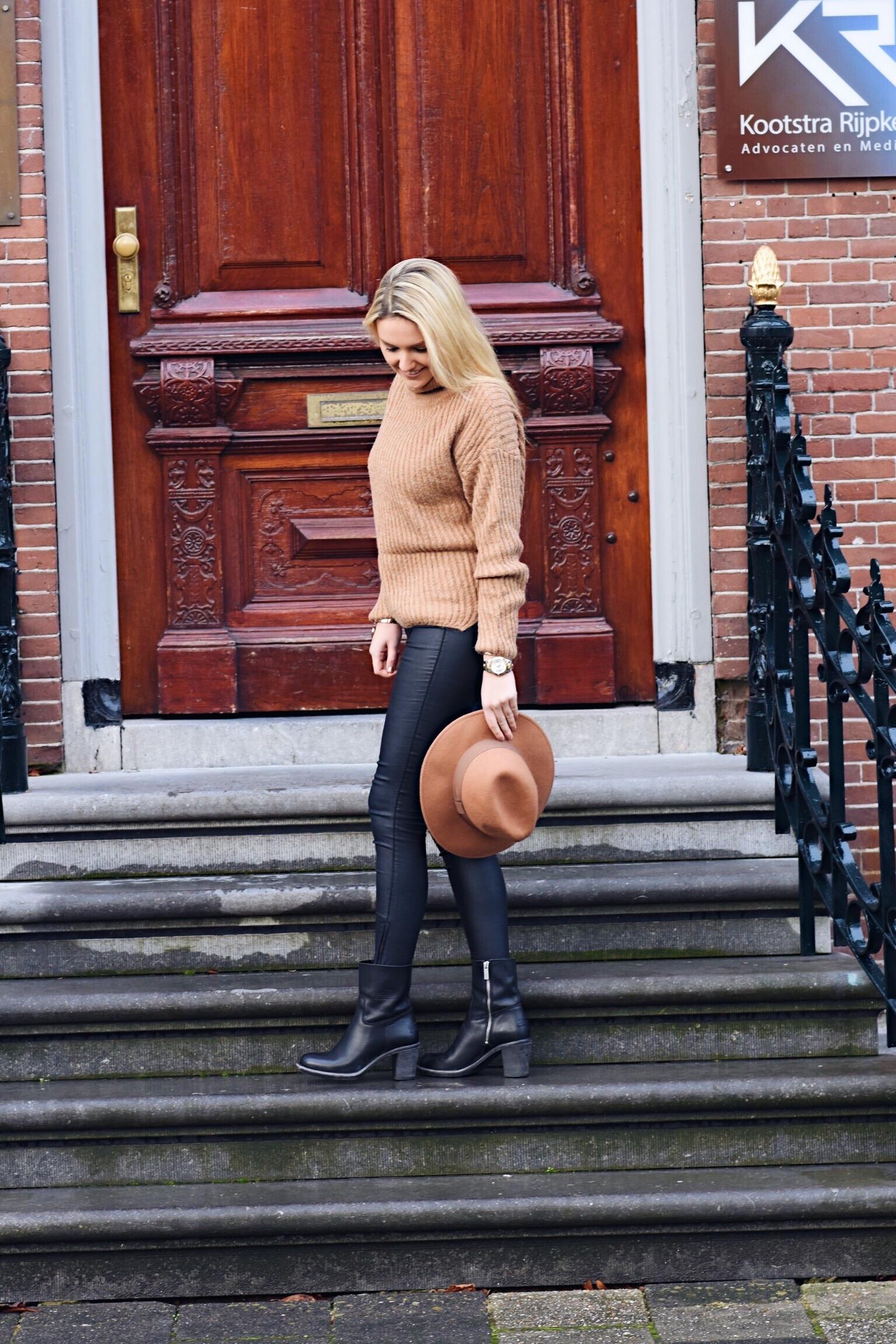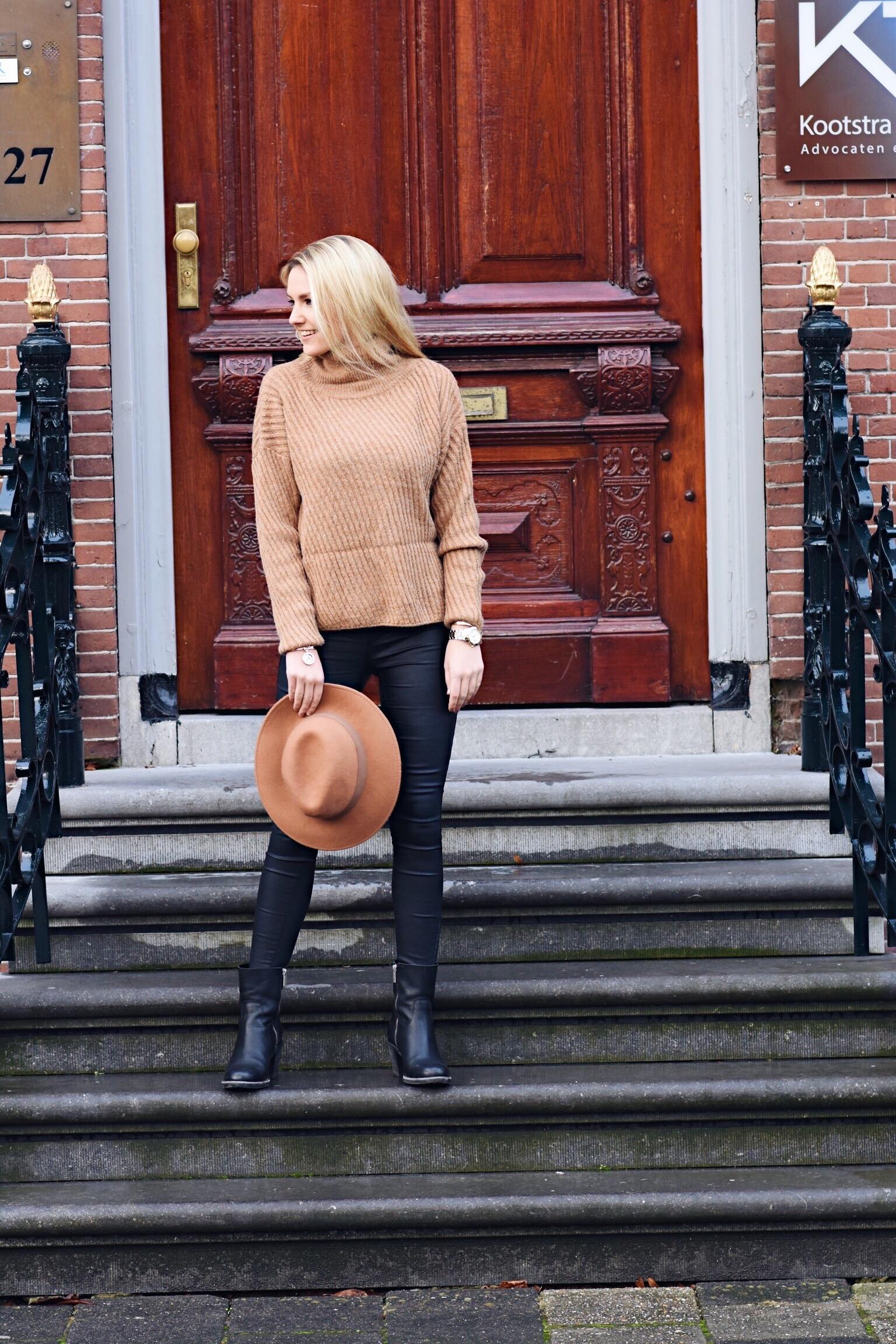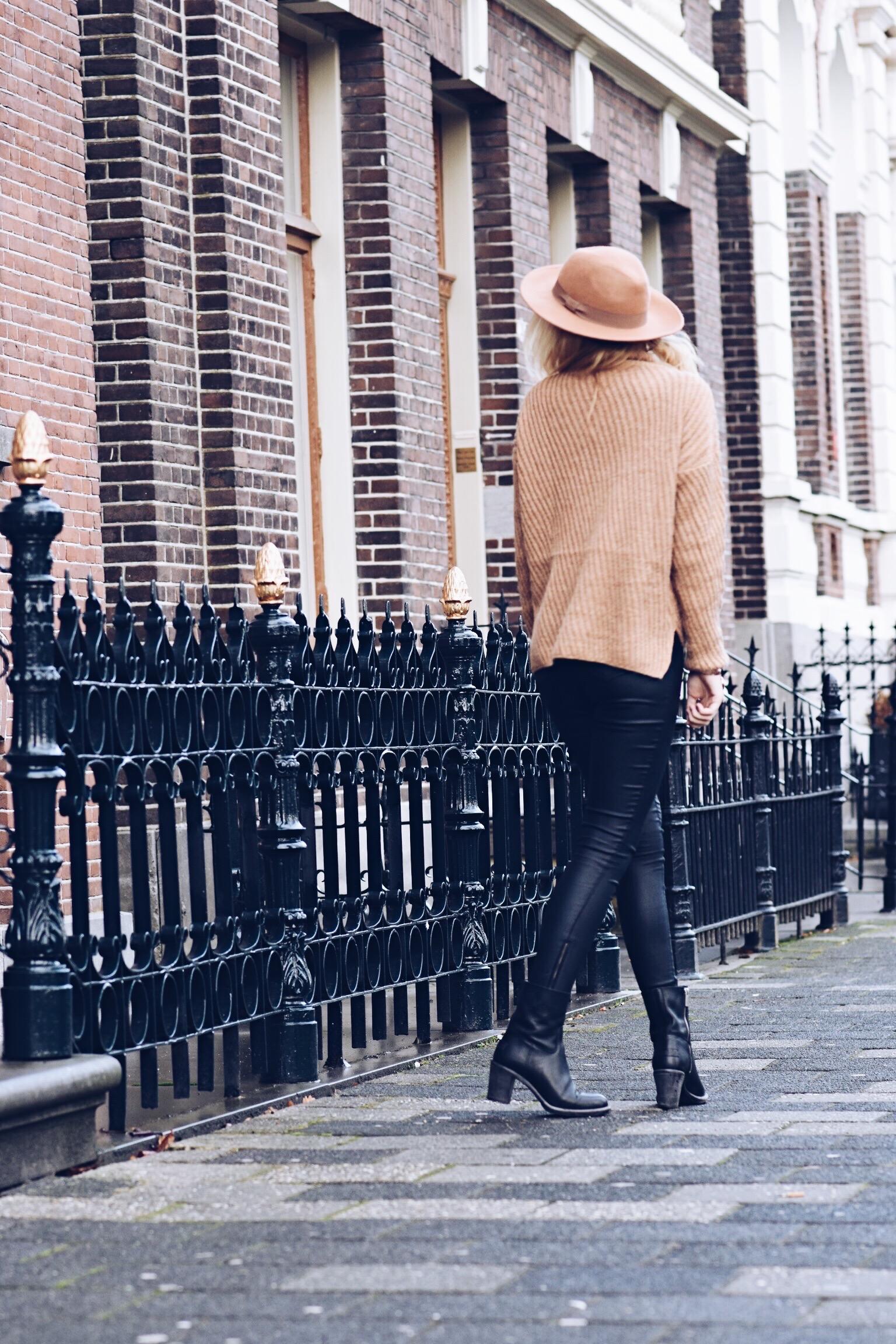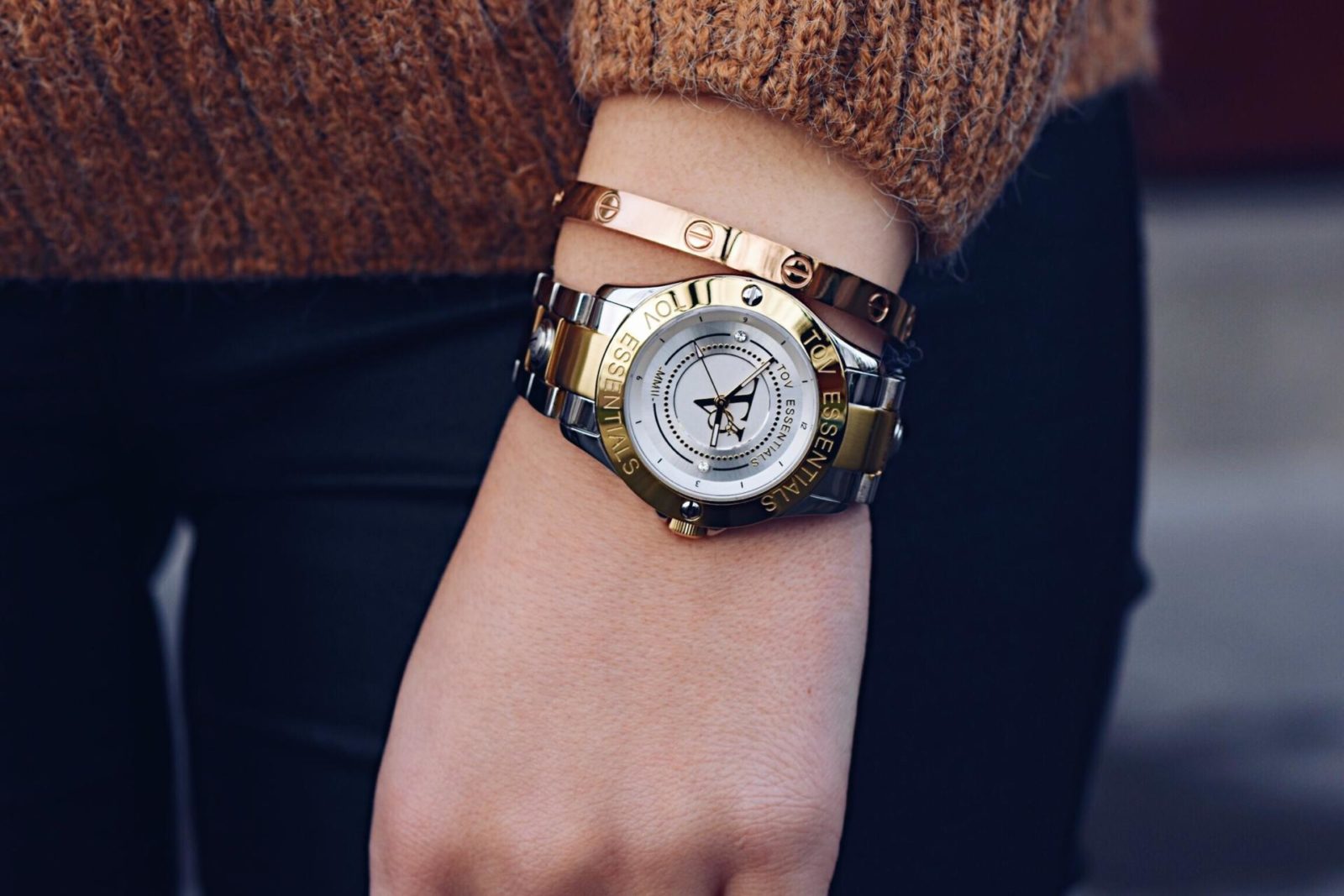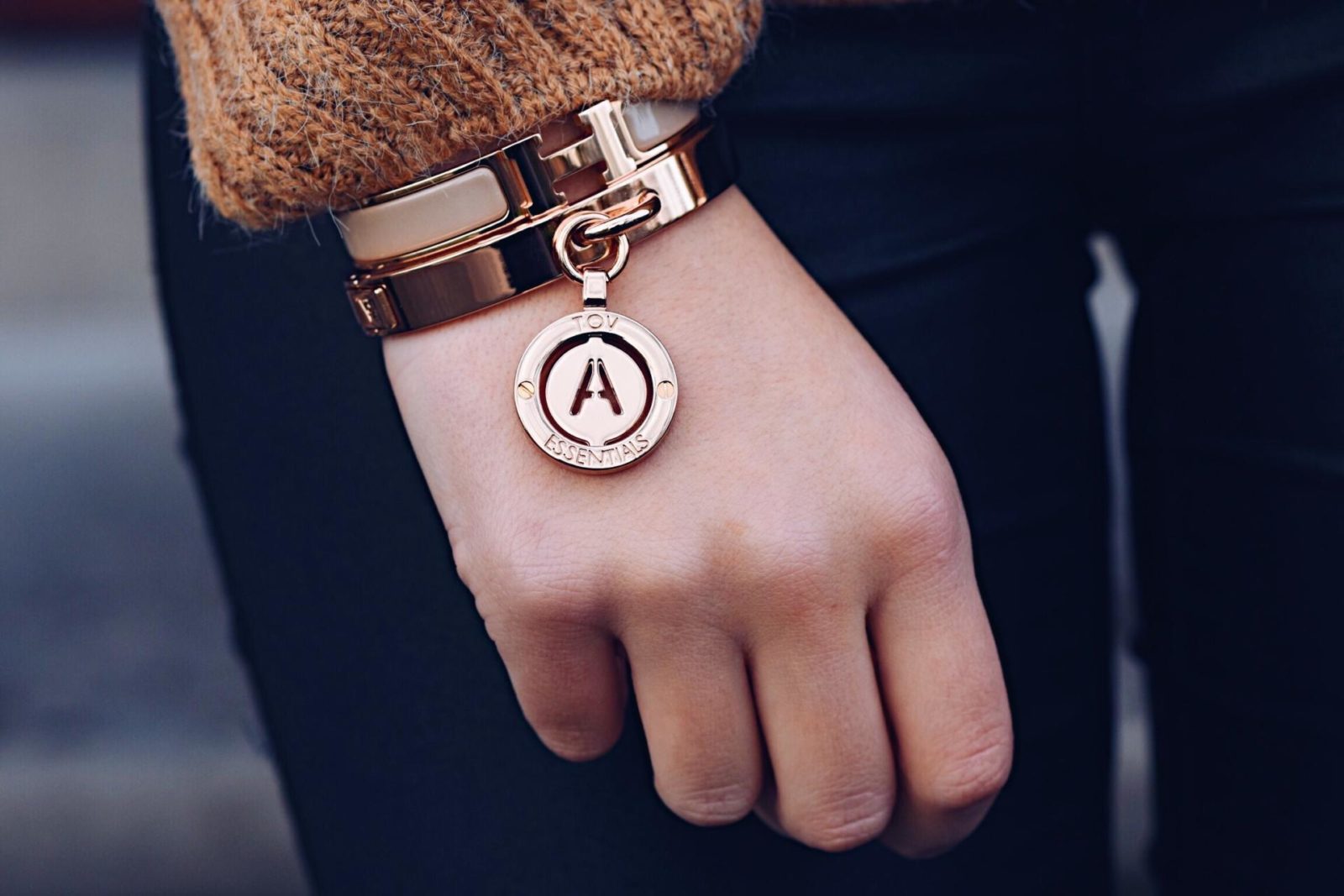 Stay tuned for my next post which will be on must haves for 2017!
Have a lovely day!
With Love, ArielleDannique