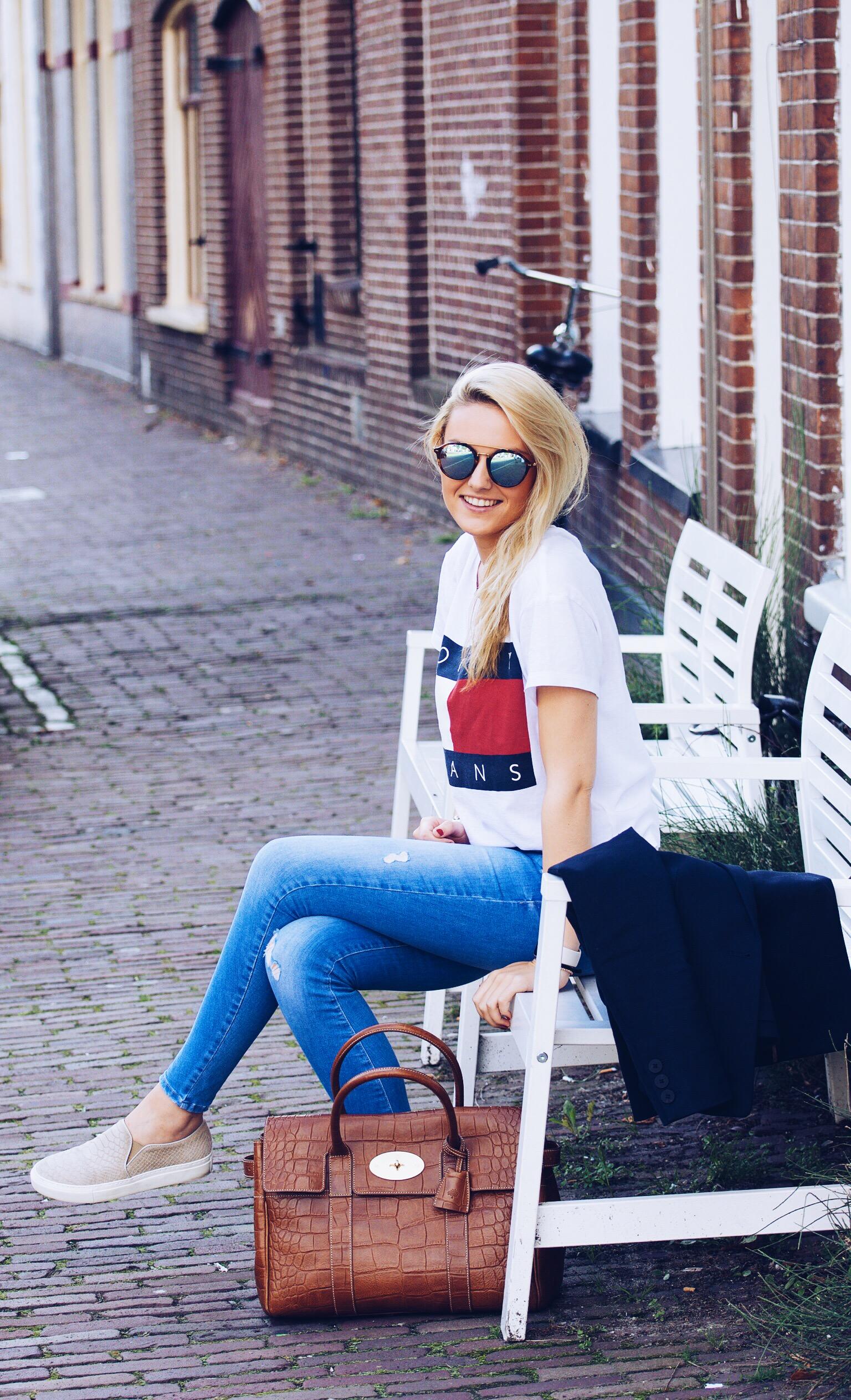 Hi there loves, how are you all doing? Have you read my Morning Routine yet?
Today I will be showing you guys this Tommy outfit combined with my light blue jeans. Tommy Hilfiger has created this back to the 90's collection and I just love it. They created shirts, shorts, jeans, jackets and I just love them! Today I combined it with these light blue ripped jeans. These jeans would match perfectly fine with a blouse or jumper or something like that as well. On top I am wearing this dark blue blazer which matches with the blue in the logo of the shirt. Normally I am not really into shirts with big logo's but for some reason it doesn't bother me on this shirt, it is just such a cool and casual shirt! The shirt would go perfectly with denim or white shorts as well.
The bag I am wearing today is my Mulberry bayswater. I am back at Uni so I am taking my big bags again to fit my laptop and all that kinda stuff. The color of the bag looks so good with blue and gives this lovely touch to the outfit. This bag is rather chic but becomes completly casual with this outfit. The bag is made of crocodile based leather and has this really cute pattern. The patterns of the shoes and the bag kinda look like one another with the difference in size.
This time I am wearing my cute pastel colored shoes again. I love to wear these pieces on Summer days like these. The fit is so comfy and they look elegant at the same time. I love to wear these with dresses and skirts as well.
I choose for rose-gold details. The bracelets I am wearing with my apple watch are rather small which makes it very minimalistic. On the other arm I am wearing my Hermes bracelet (rose gold with light blue, a Summer color so hurry if you want to get it as well) combined with my Silver Tiffany & Co. bracelets.
Since the sun was out today I took my blue Kapten & Sun glasses with me which totally finish of the outfit! I love to wear mirrored sunglasses since they feel so good on your eyes and look fancy at the same time. I have mirrored sunglasses in different shades so you will see them more often on my blog or Instagram.
What do you guys think of the outfit?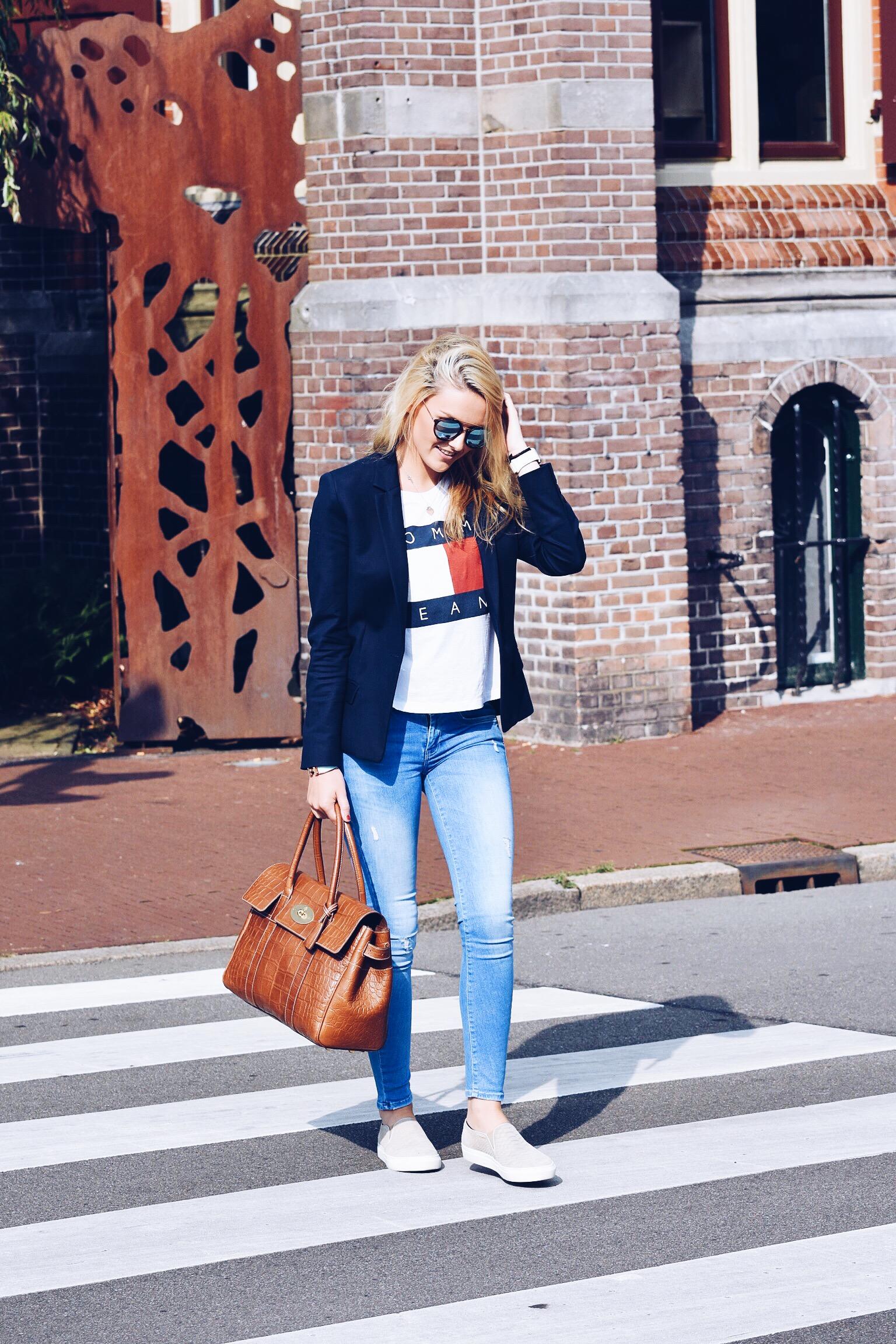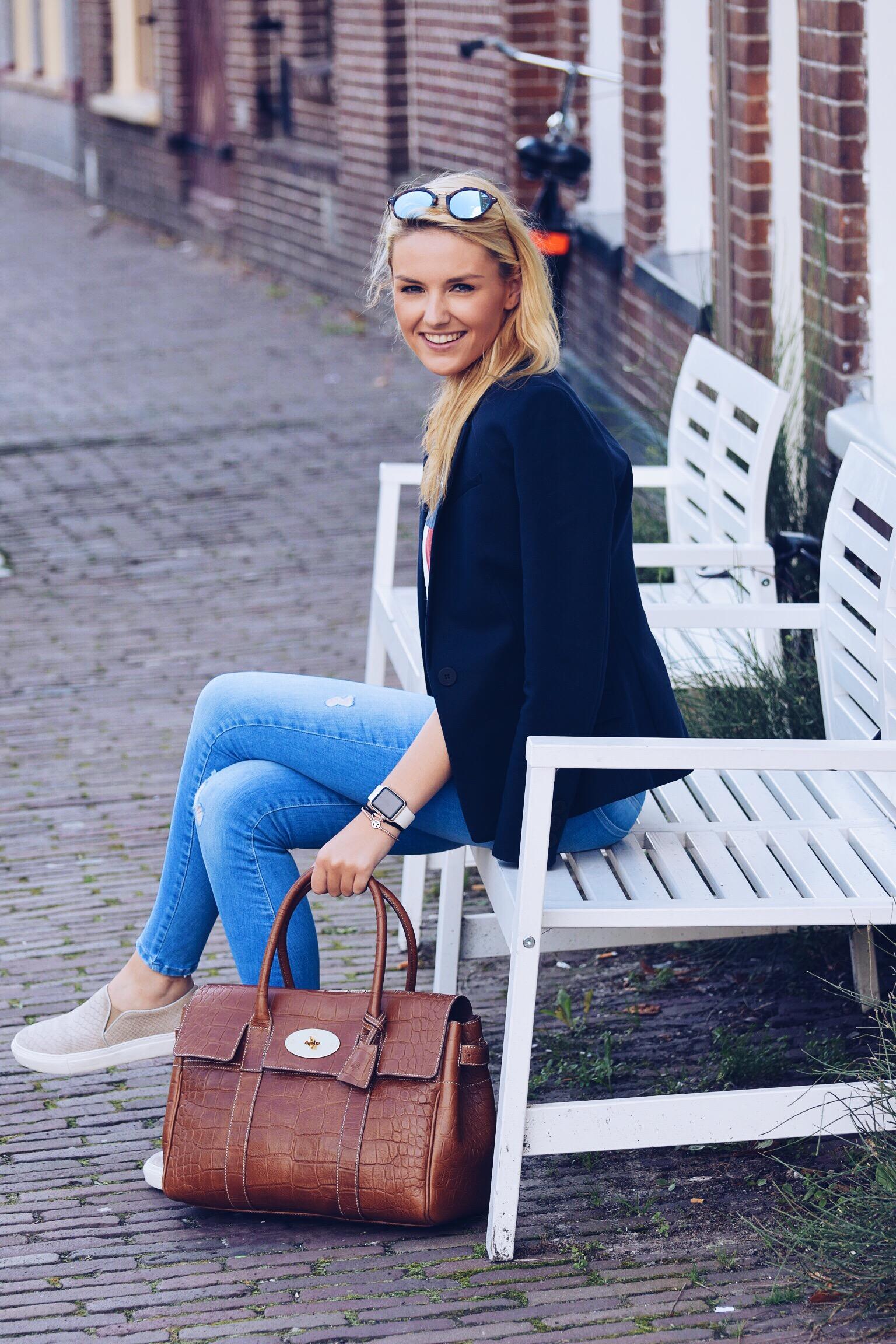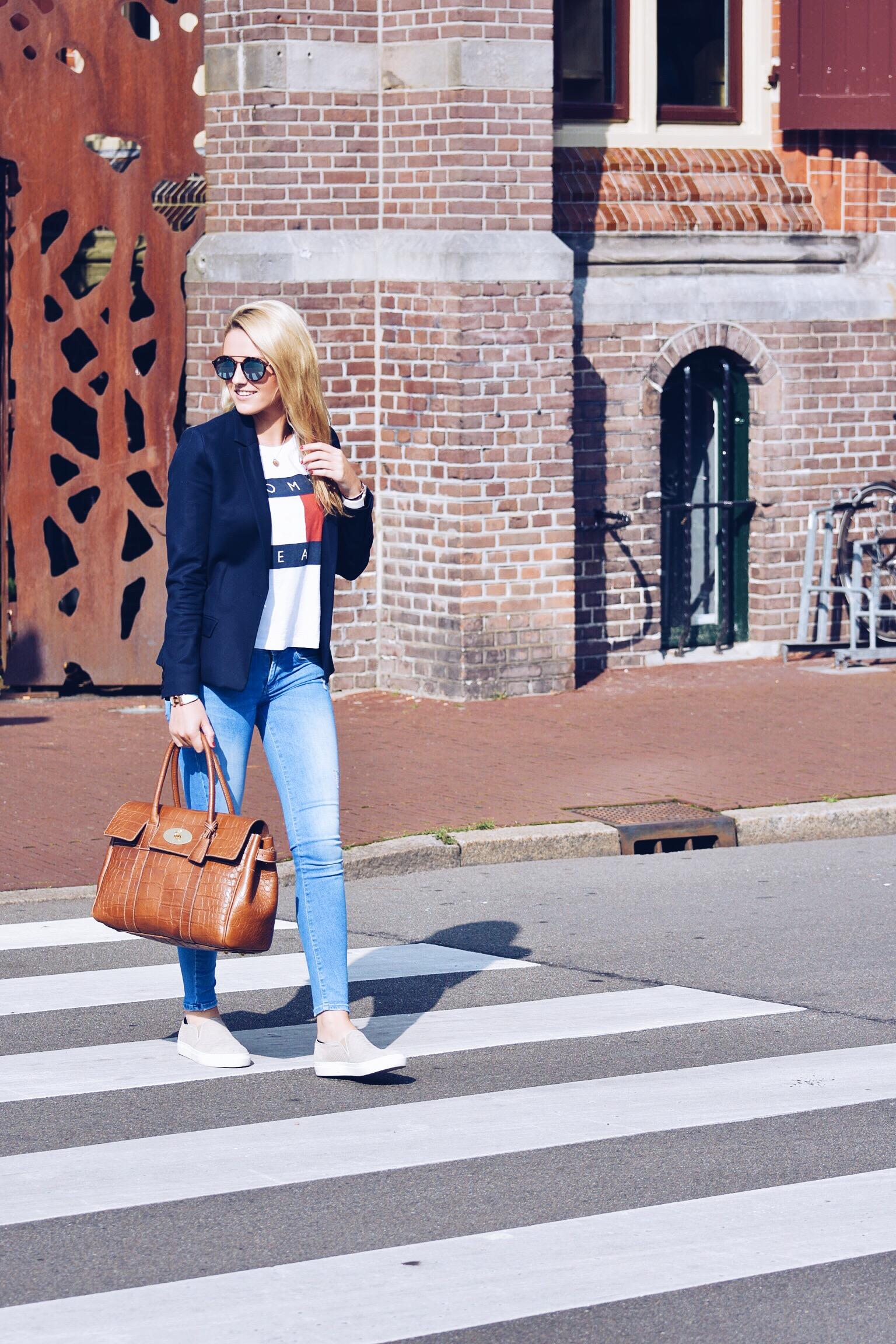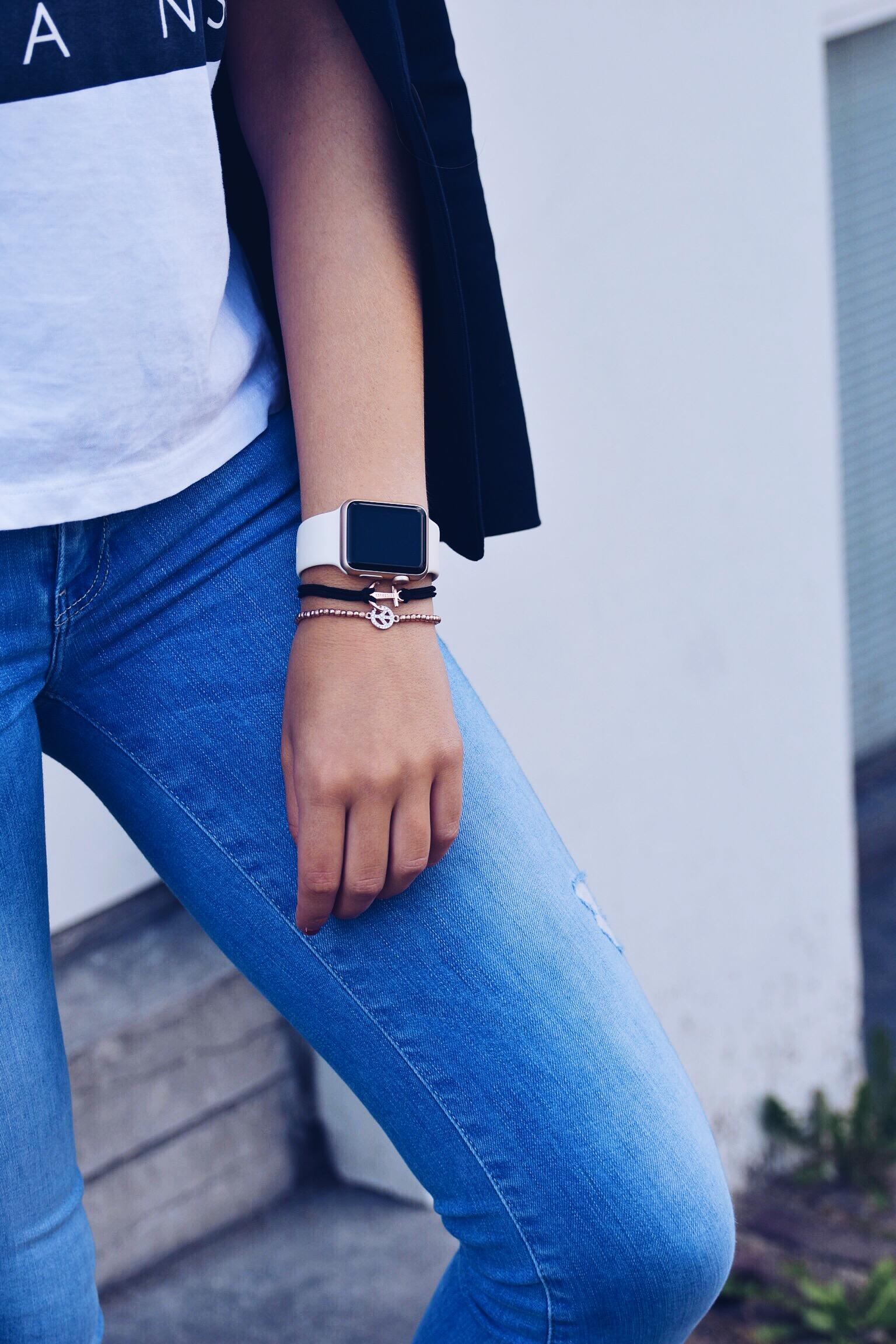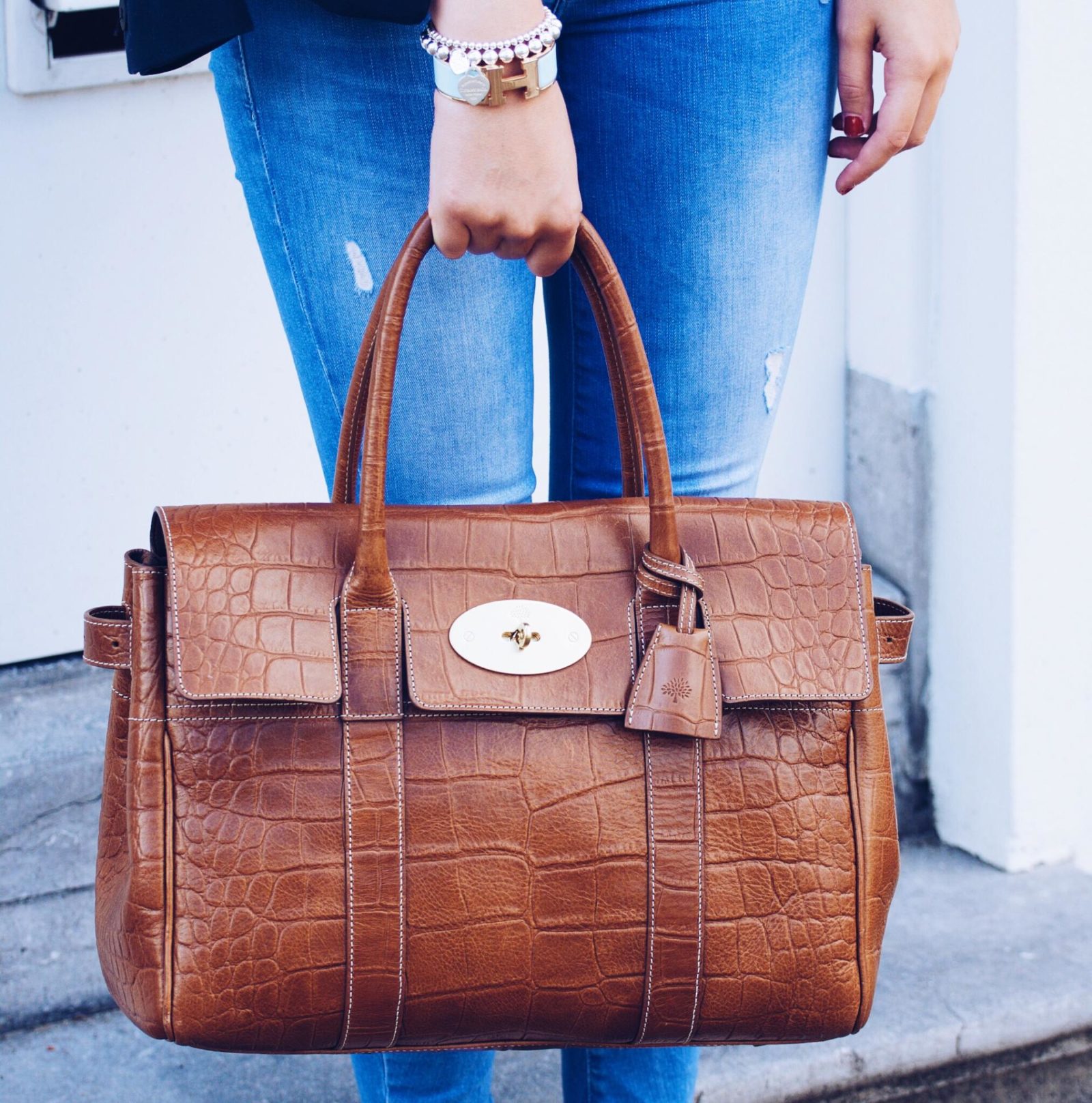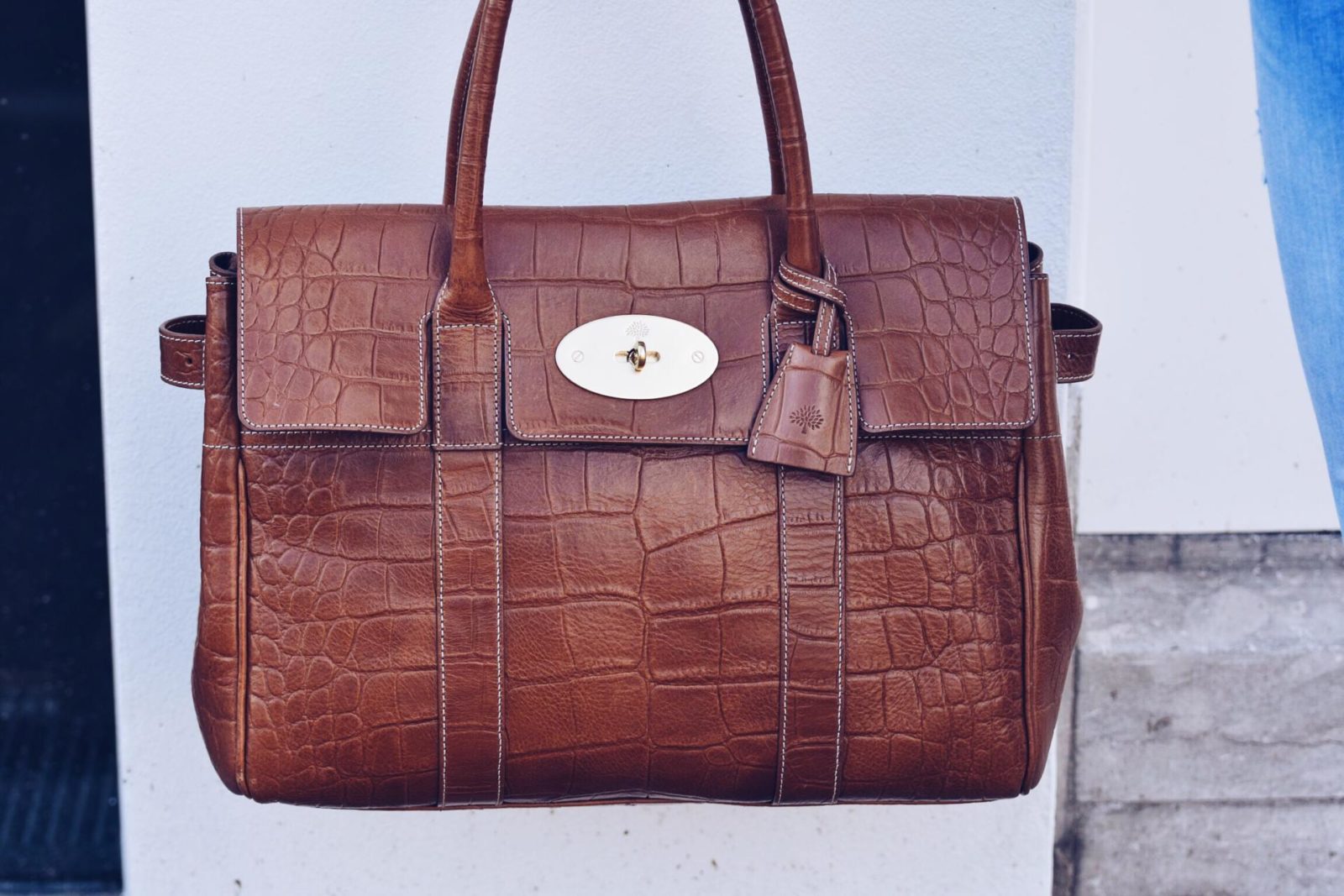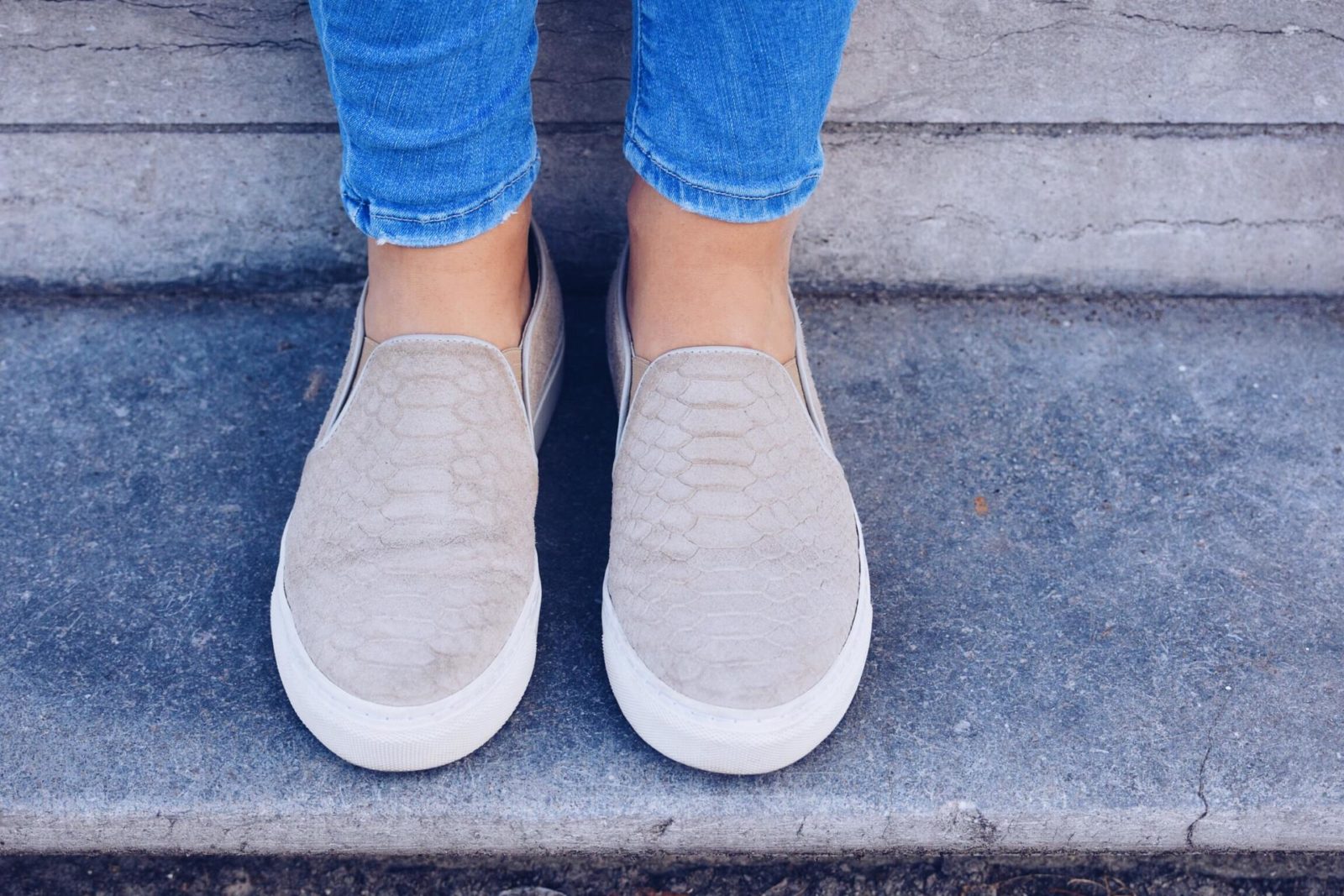 Where to buy these pieces?
Shoes: De Bijenkorf | Jeans: Zara | Top: Tommy Hilfiger | Blazer: Mango | Watch: Apple | Bracelet anchor: Sailbrace | Bracelet peace: Ps call me | Silver bracelets: Tiffany & Co. | Blue bracelet: Hermes | Bag: Mulberry | Sunglasses: Kapten & Son
With Love,
ArielleDannique