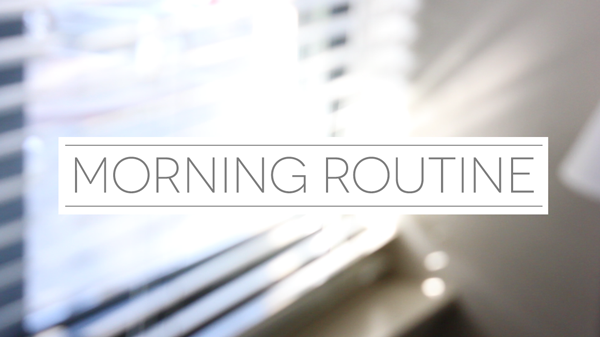 Happy day loves, How has your week been, all enjoying your Sunday morning? Well I am!! One thing that changed big time over the last weeks is that I have become a morning person, WOW. I have never ever been a morning person, actually I hated them. In the last few weeks I have been waking up pretty early and I gotta say that it isn't so bad actually. You get to do a lot of stuff on an easy going way. As all of us have a different morning routine I thought it would be nice to share mine with you guys today.
First thing I do when I wake up is checking my social media accounts to see what I have missed during the night. I am a huge social media addict and try to keep up with everything as much as possible. Lately I have been catching up on snapchat, you guys can follow me at ADMKNOL to follow me around.
After catching up on that and posting something on Instagram I will get out of bed, put on my bathrobe and make myself a nice cup of coffee. Yeah guys I am a huge coffee addict… I have written a post about it too so if you guys would like to check that out press the link right HERE (this post also contains some coffee hotspots in the Netherlands).
During weekends or holidays I just sit down for a while, enjoy my cup of coffee and read the news. Done with that means checking Instagram again and scrolling down my newsfeed while watching some series or tv (if I have time).
I take a shower, put on my clothes and get my make up and hair done for the day.
Finally time for my favorite part of the day…. BREAKFAST! I love to make myself some healthy breakfast to get a good start of the day. What I mostly do is make a bowl with yogurt, cereals and som fresh fruits. While eating breakfast I always check my emails and try to reply them immediately. If not, I'll catch up on that later that day!
After breakfast I head off to anything I need to do that day. This could be meetings, shooting some outfits or products, lunch or anything else you can think of.
I love to have relaxing mornings so Sundays are just the best for me! Do you guys have a specific morning routine or something that you really need to do in the morning? Let me know in the comment section below, I am curious to read about it!!
Enjoy your Sunday Loves!!
XOX Arielle Dannique