Hi there loves, how has your week been so far? Done with all the work? Come and read with me on this product post about the new vegetarian brushes from The Body Shop. Recently I received the new collection brushes from the body shop and they are completely vegetarian, cruel-free. This also means that these brushes are perfect to use for people with allergies on their skin, since they can't get any itches from these.
In this article I will show you the entire collection and let you know where I use the different brushes for. Want to know more? Check out the rest!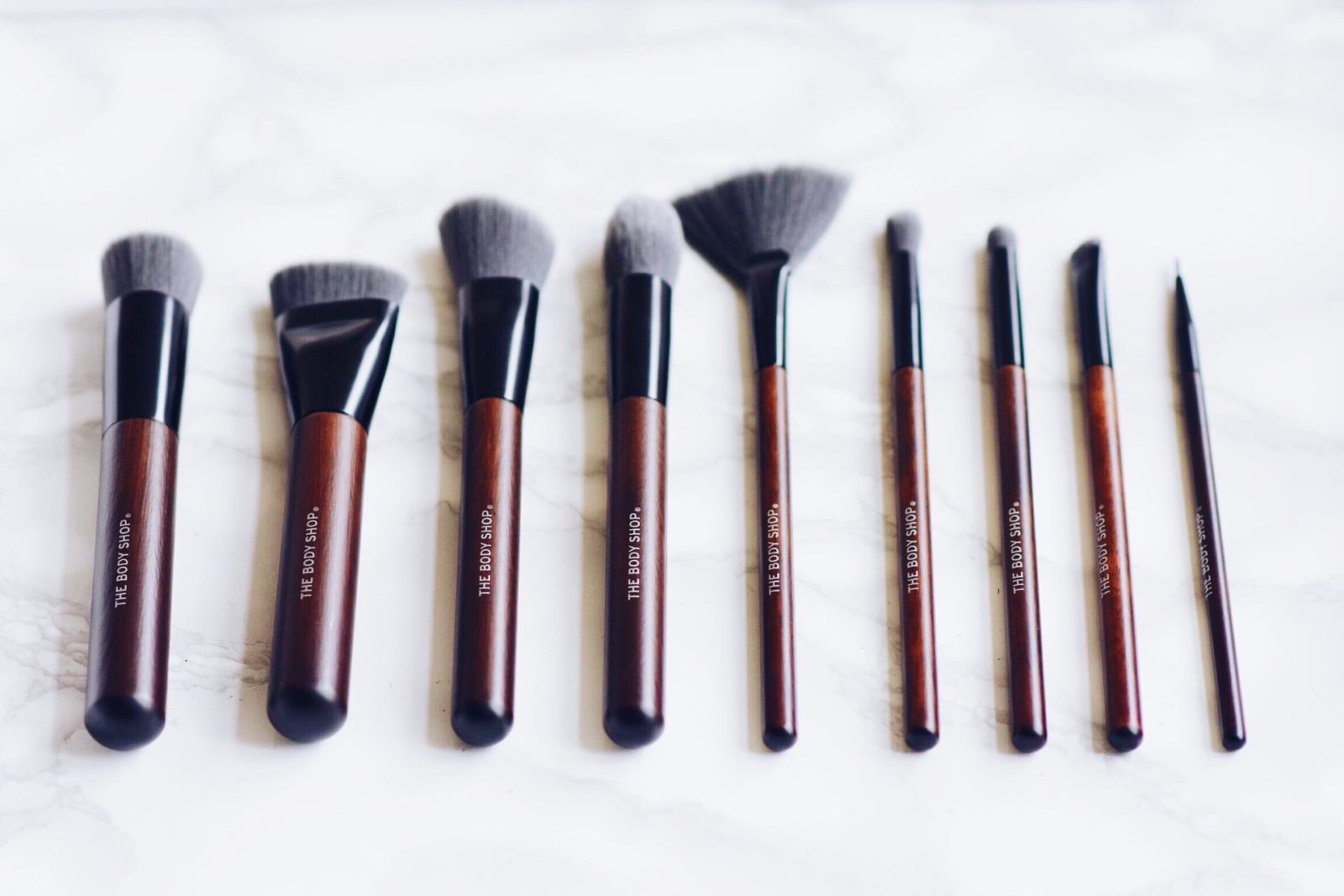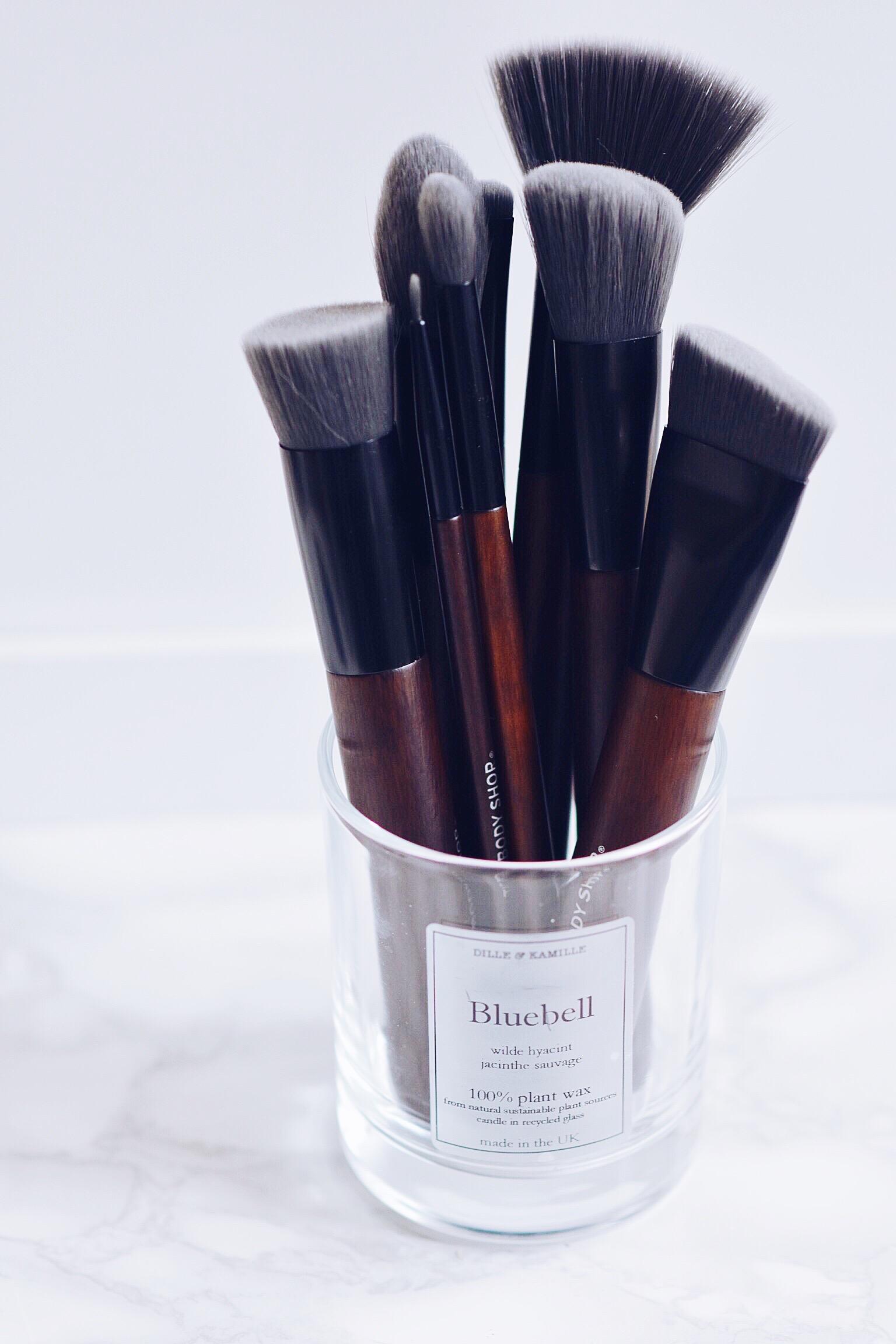 The look CONTOUR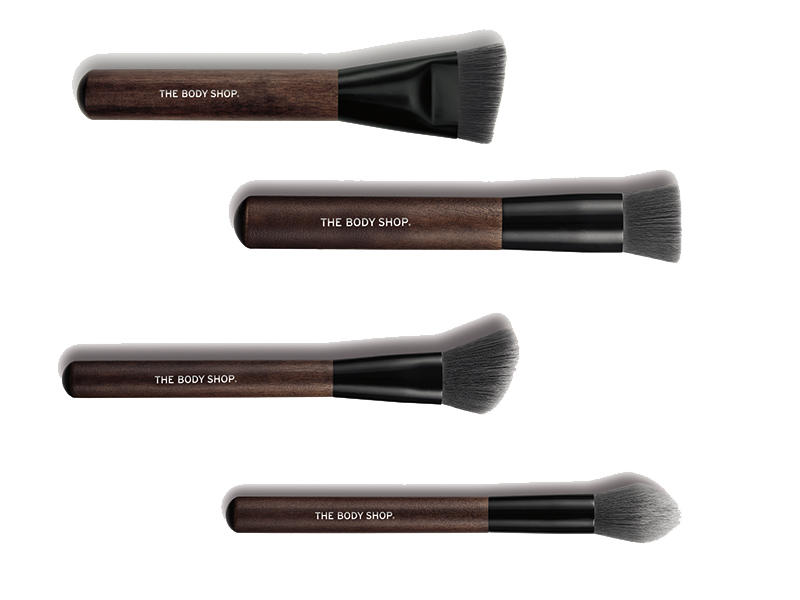 Brush Number 1 The Contouring Brush €16,- I use the Contouring brush in the hollow of my cheecks to give a nice dynamic to my face and get my cheekbones more clear.
Brush Number 2 The Buffing Brush €16,- I use this brush to apply my foundation. It blends in so well to give this full coverage.
Brush Number 3 The Slanted Blusher Brush €14,- I use this brush to apply my blush after applying my foundation, contour and bronzing powder (I do it with this same brush).
Brush Number 4 The Pointed Highlighter Brush €14,- I use this brush to apply my highlighter which gets it on very nicely and thick.
The Look SMOKE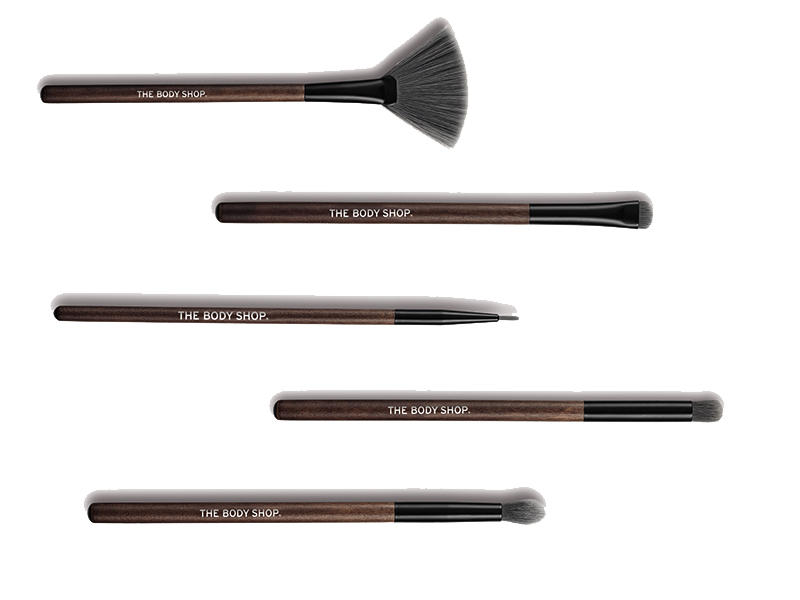 Number 5 The Fan Brush €13,- I use this brush to fade away the thick highlighter and give it a glowing touch.
Number 6 The Eyeshadow Smudging Brush €10,- I use this brush to build up my eye-shadow and fade it a little.
Number 7 The Eyeliner Brush €10,- I use this brush to get my eye-liner on perfectly straight. I don't use this one very often since I mostly apply my eyeliner with a liquid eyeliner which includes a little brush.
Number 8 The Eyeshadow Crease Brush €11,- I use this in the crease of my eye-lid to give my eyes a definite look.
Number 9 The Eyeshadow Blending Brush €11,- I use this brush to blend in all the different eyeshadow colors.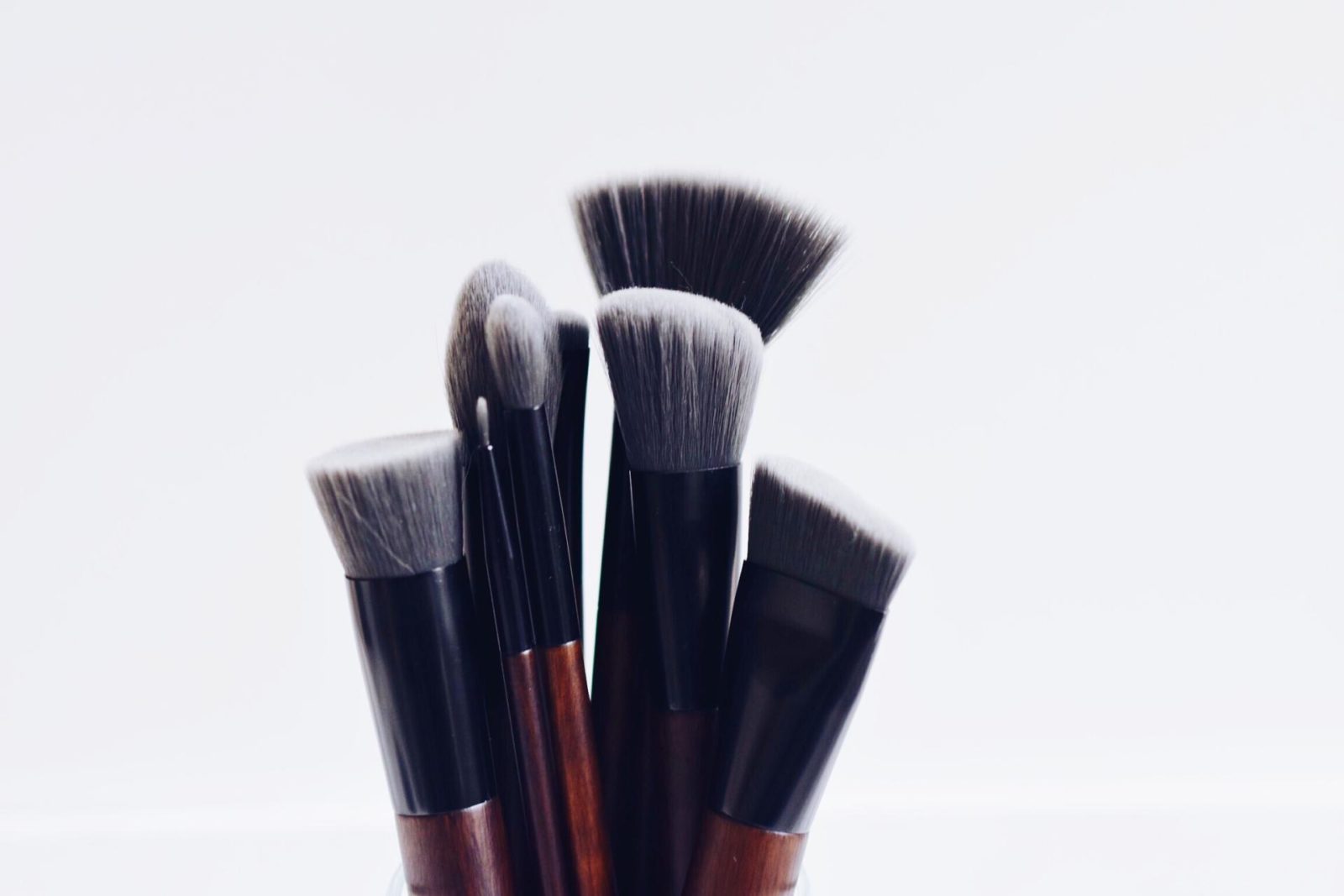 Hope you guys liked reading it! Feel free to note down any questions!
Hugs & Kisses Arielle