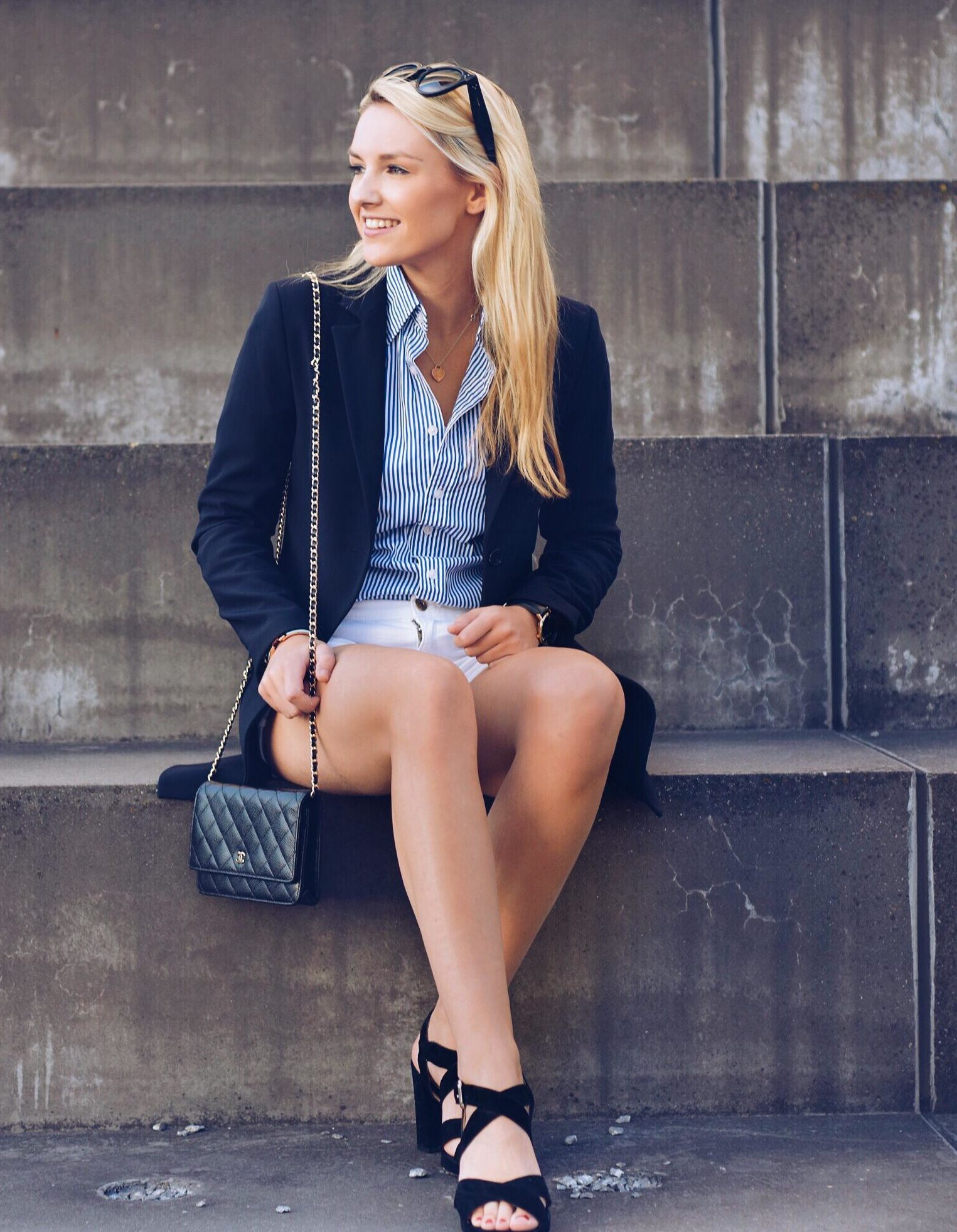 Hi there loves, how are you all doing? I have reached 25K on my Instagram and I am so happy about it, thanks for all the sweet support!! In todays post I will be showing you guys this Summer business outfit. I am wearing my white shorts combined with a striped shirt and a long black blazer. The shirt is cobalt blue with white stripes which matches so well with black. It makes the color stand out even more and neutralizes it with the white shorts. The details match so well with the blazer, I just love these kind of combinations. As you guys might know I am having a rather classy/chic style and love to try out new things. It is just incredible how many combinations you can make with a few pieces of clothes. What do you guys think of shorts combined with an outfit like this?
I choose for my black heels to give the outfit an extra touch. I love to wear heels like these since they look so elegant and classy which just suits my style so well. Normally I combine these with tight pants, skirts or dresses and so I wanted to try them with shorts too today. Besides the heels, I am wearing this wallet on a chain Chanel bag which greatly suits the other black items of the outfit. When choosing my details I always look for the type of outfit and the colors of it. This time I choose for these classics which match perfectly with the complete outfit!
The watch I am wearing is from Marc Bale and it is such an amazing timepiece. I am totally in love with the gold vane ring combined with the black dial and the gold pointer to finish it off. The leather strap makes it classic which suits the outfit perfectly.
What do you guys think of the outfit, is this something you would wear?
scroll down to check the details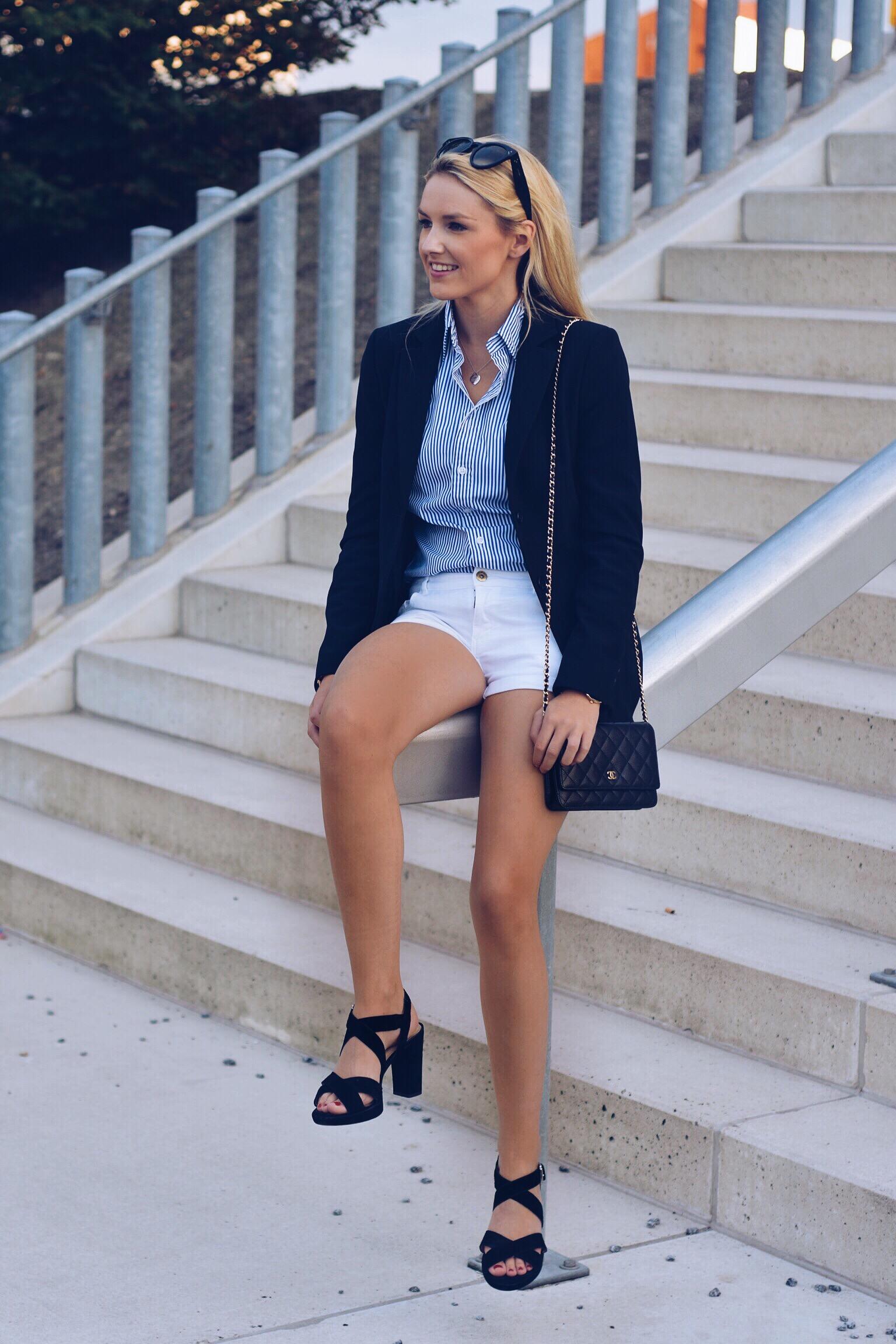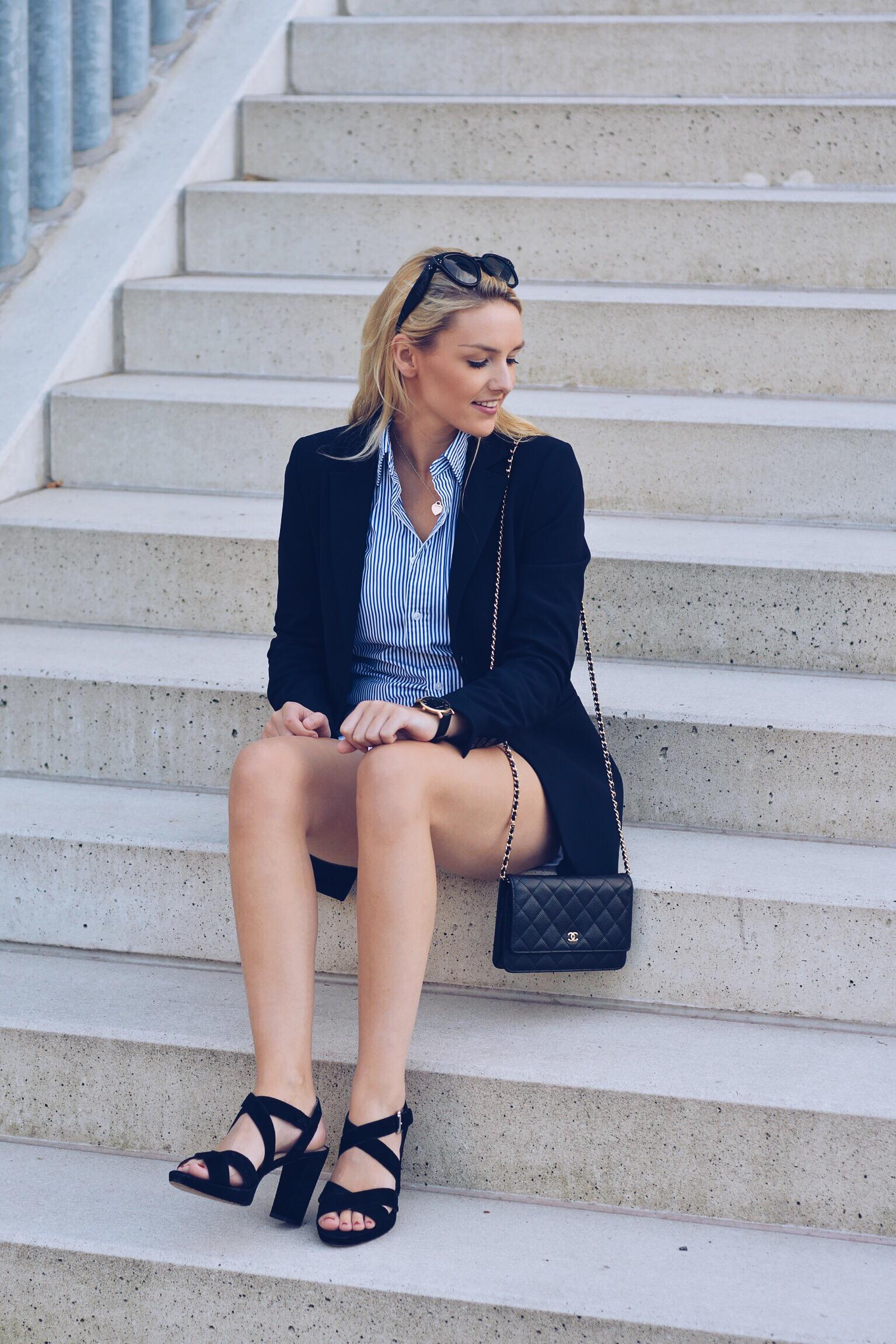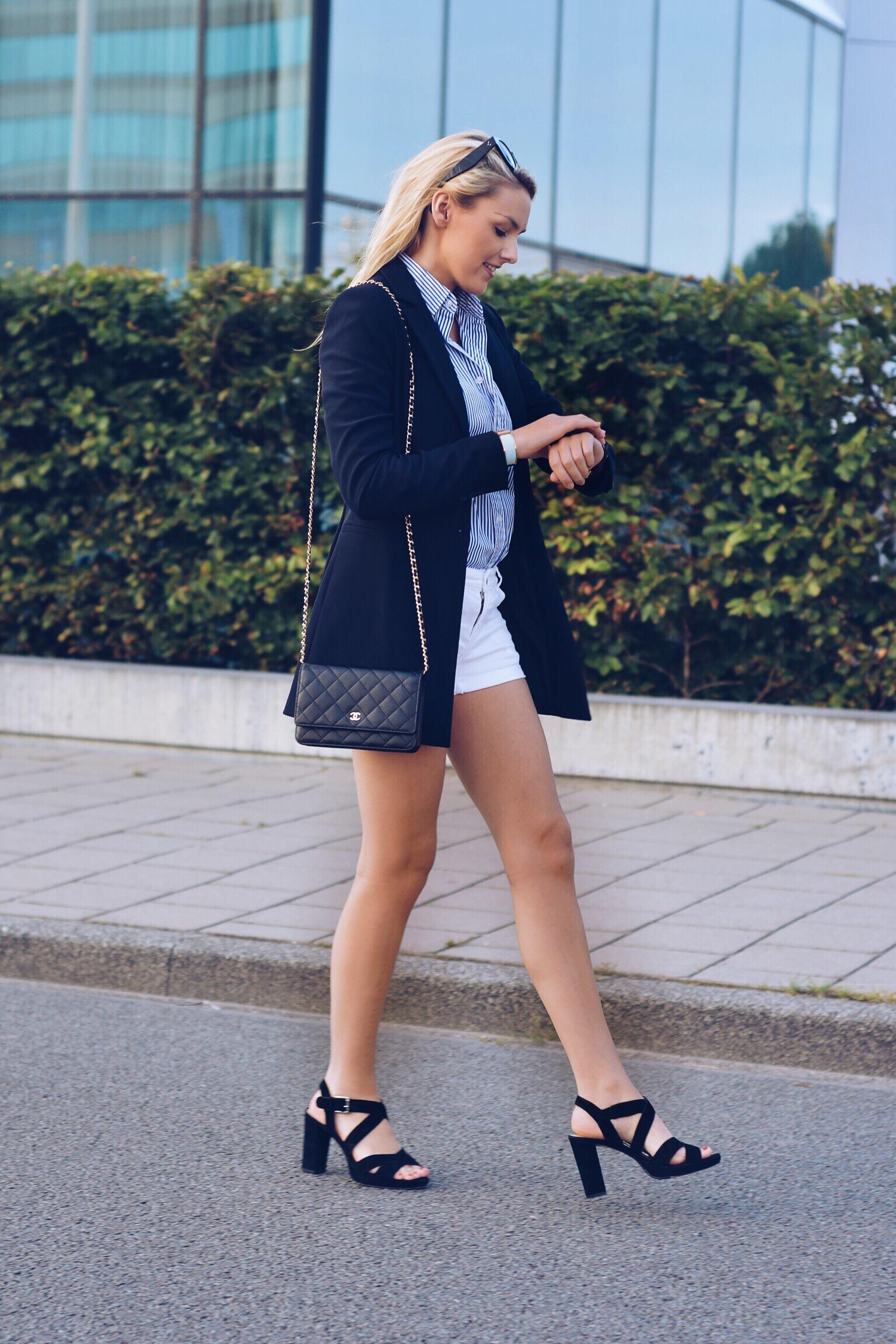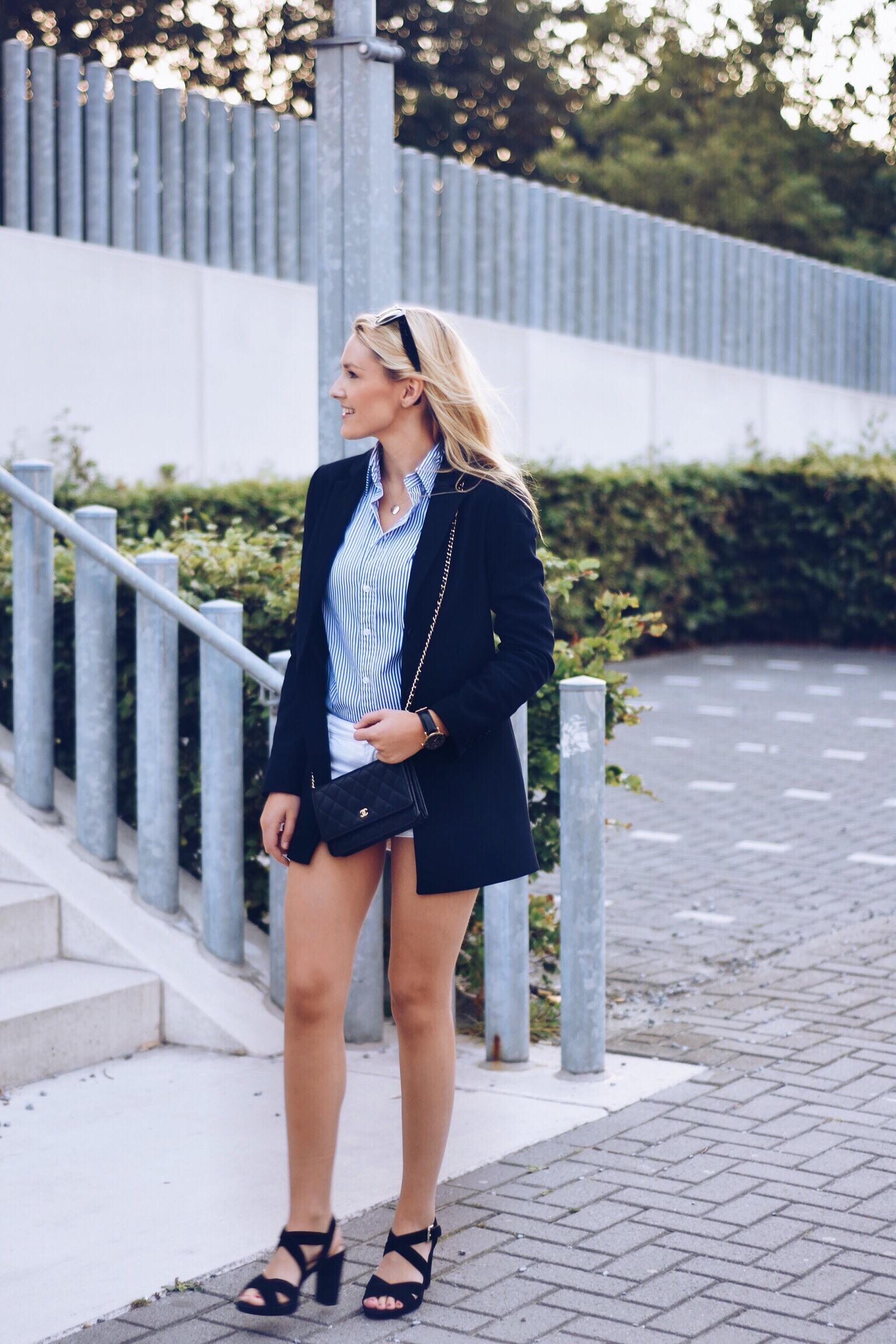 ♥ Details ♥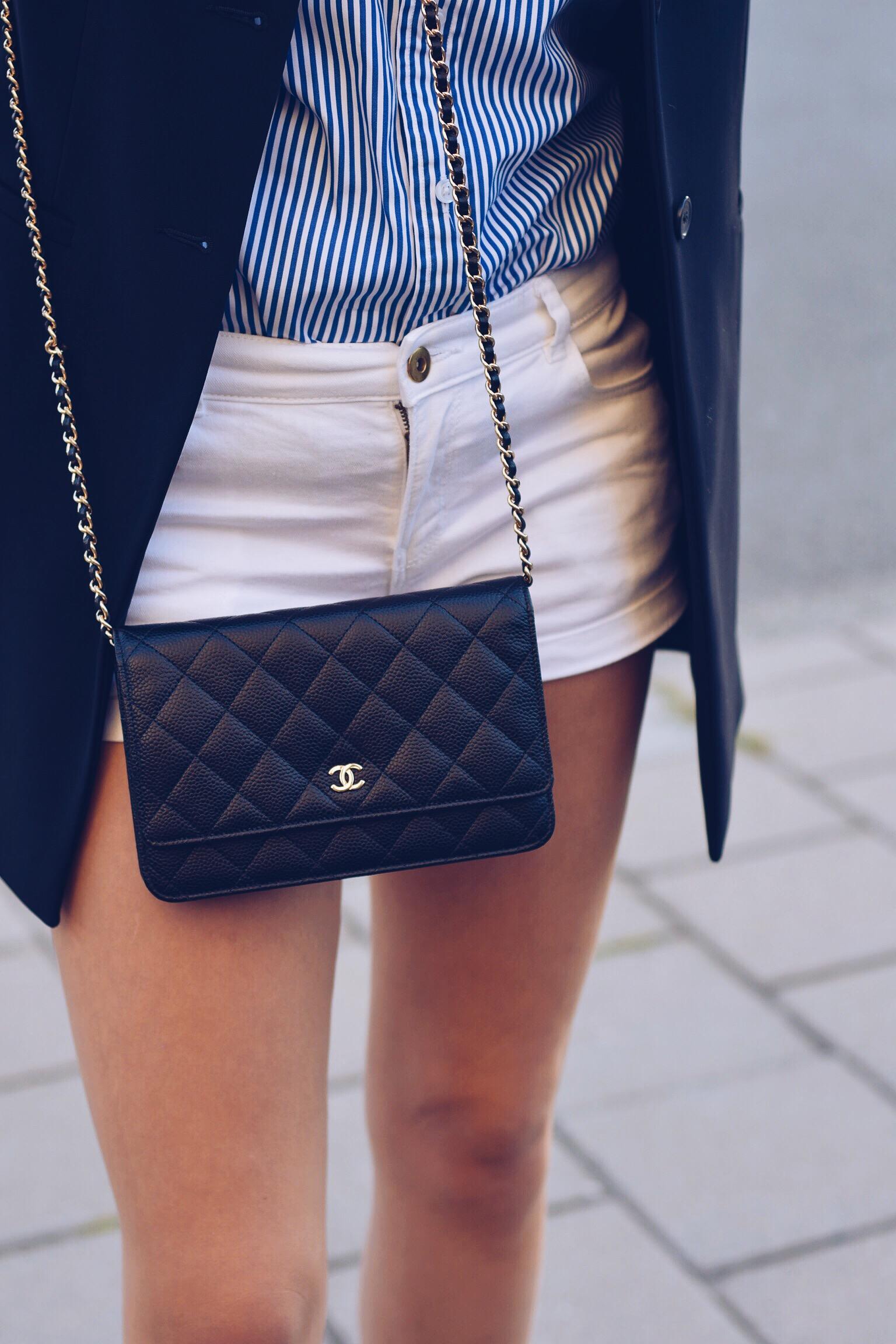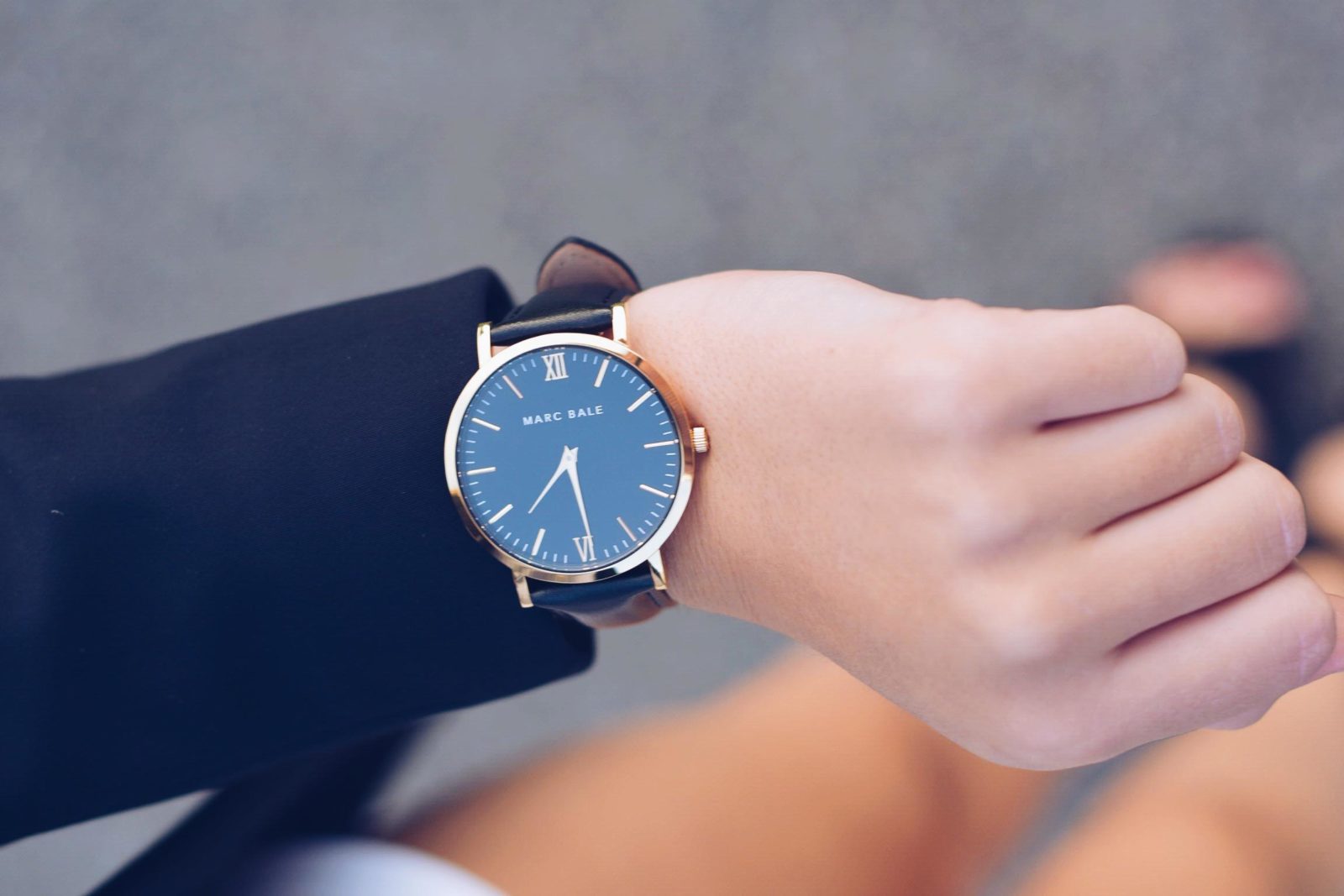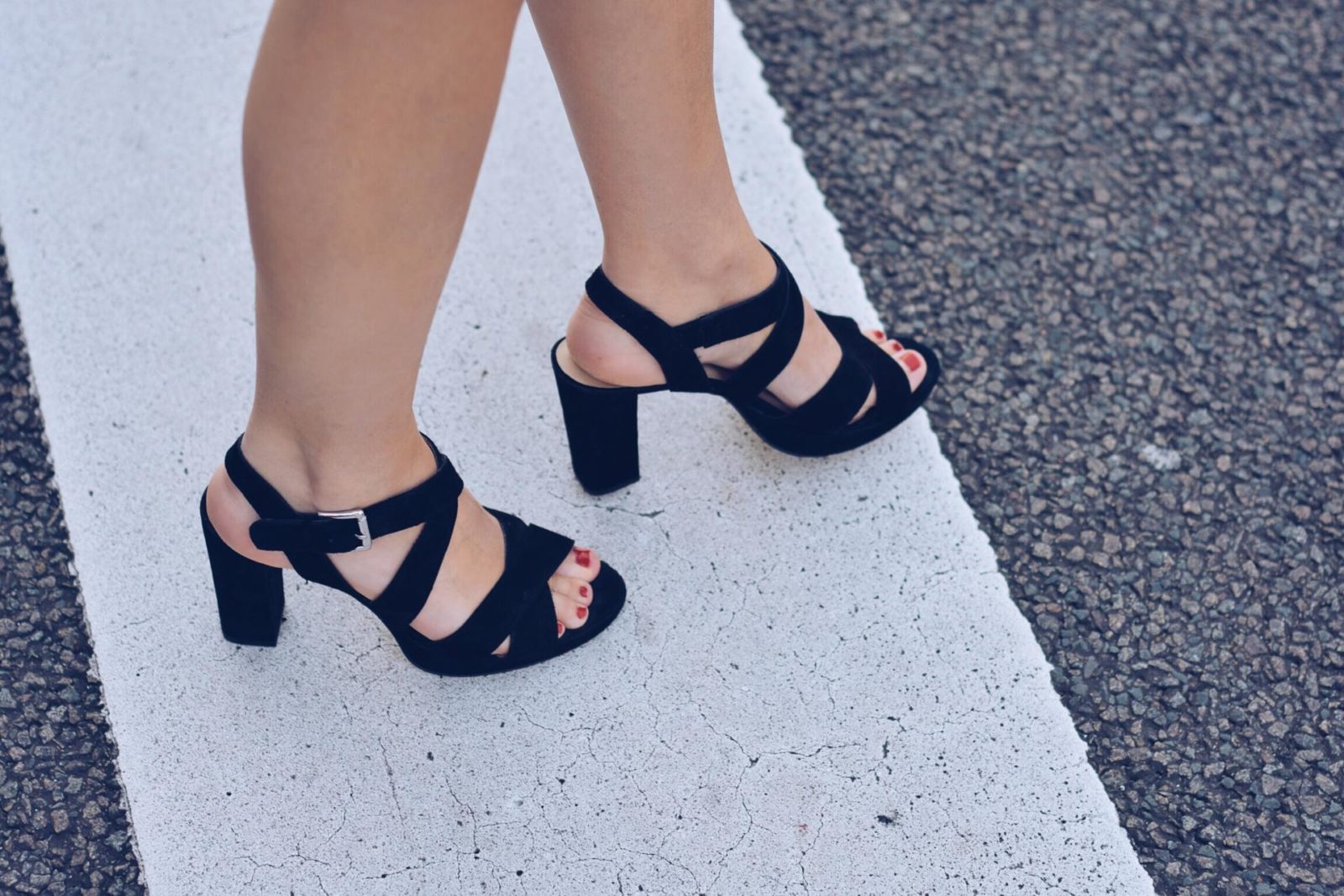 Where to buy?
Shoes: Mango | Shorts: Zara | Blouse: Ralph Lauren | Blazer: Vanilia | Bag: Chanel | Watch: Marc Bale | Sunglasses: Celine
Hope you guys enjoyed reading this post!
With Love
ArielleDannique