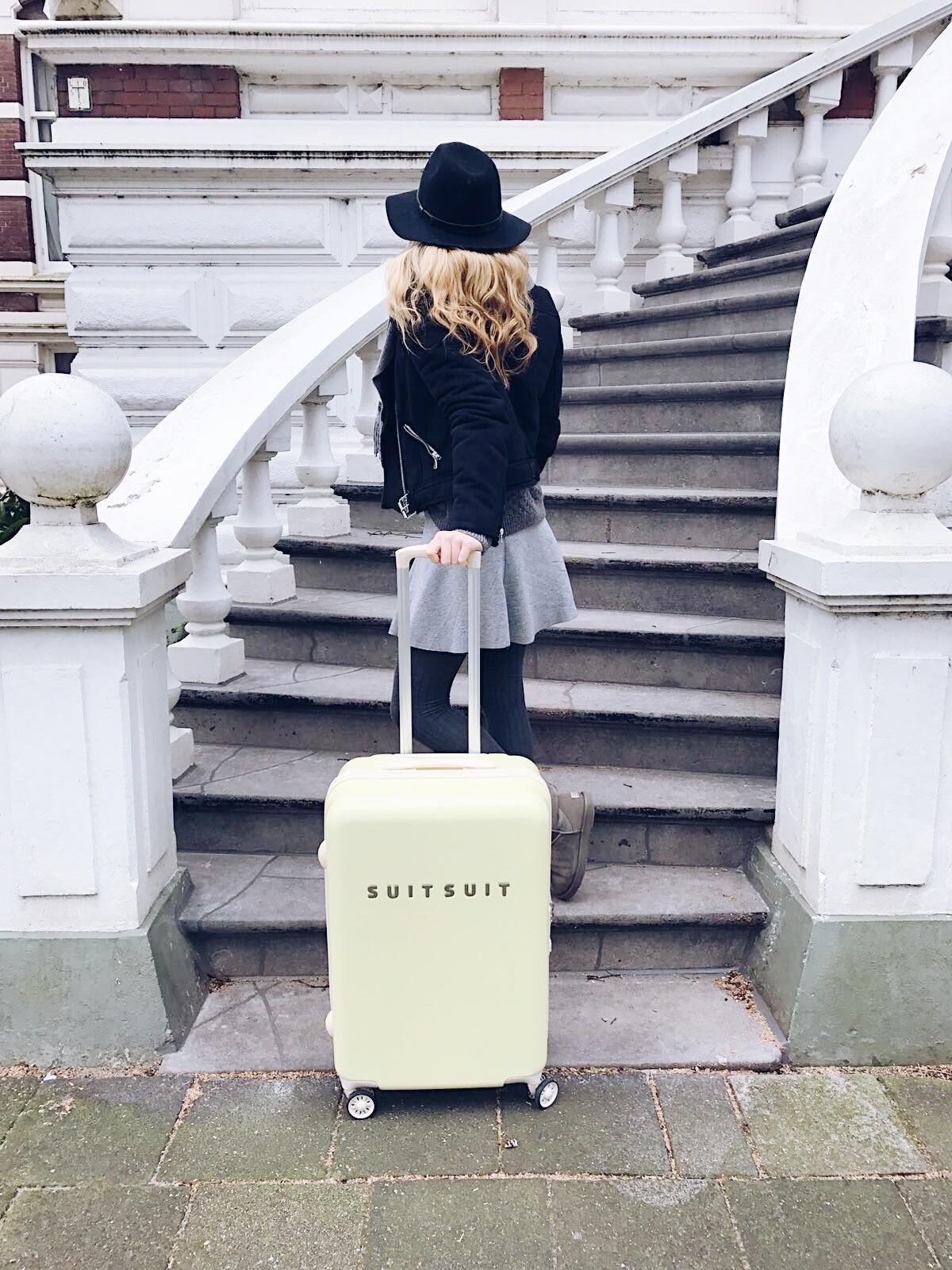 Hi there travel lovers! 
Recently I wrote about my little SuitSuit suitcase from which I got questions about my other SuitSuit suitcases. You can find the link to that one right HERE.  Why not make a review about my other beauties. To start with this yellow beauty in the medium size. This one is just perfect for a long weekend or week away. I wouldn't recommend to take this one with you for a small period of time since it is just too big unless you need to take a lot of stuff with you to a show or something.
Recently I was looking for a suitcase who is a little bigger than my small sized one, like the one in pink. I just wanted one for a long weekend or a small week. In a few weeks I am going to Paris for example and so this is the perfect size to take with me. It fits so much, love it! When I was searching on the internet for suitcases this size I got back at SuitSuit again. Since I was in love with their design anyway I thought why not get me another one in a different size. It was pretty hard to find since they were sold out at many places. I ordered this one at Bagageonline. I had heard a lot of positive feedback about them and so placed my order. In the first place I went for the biggest size since I thought that the medium size wouldn't fit enough. When the bag arrived I was like oops, this is waaaaay to big for the occasions I wanted to use it for and so returned it. I got the other suitcase the day straight after I placed my return, such a great service.
What do I love so much about this one? As I mentioned in my previous post I am a huge fan of the design of the suitcases, especially the lacquer ones. When traveling it is just perfect to have pretty travel essentials with you, don't you think? They basically finish off your outfit for a while and I love to play around with that.
As I mentioned the suitcases come in three different sizes: small, medium and large. I have two small ones, ordered the large one which was just too large and so went for the medium size, the exact size I was looking for. If you are searching for a new suitcase I would really recommend you to check out the ones from SuitSuit.
Find this beauty right HERE.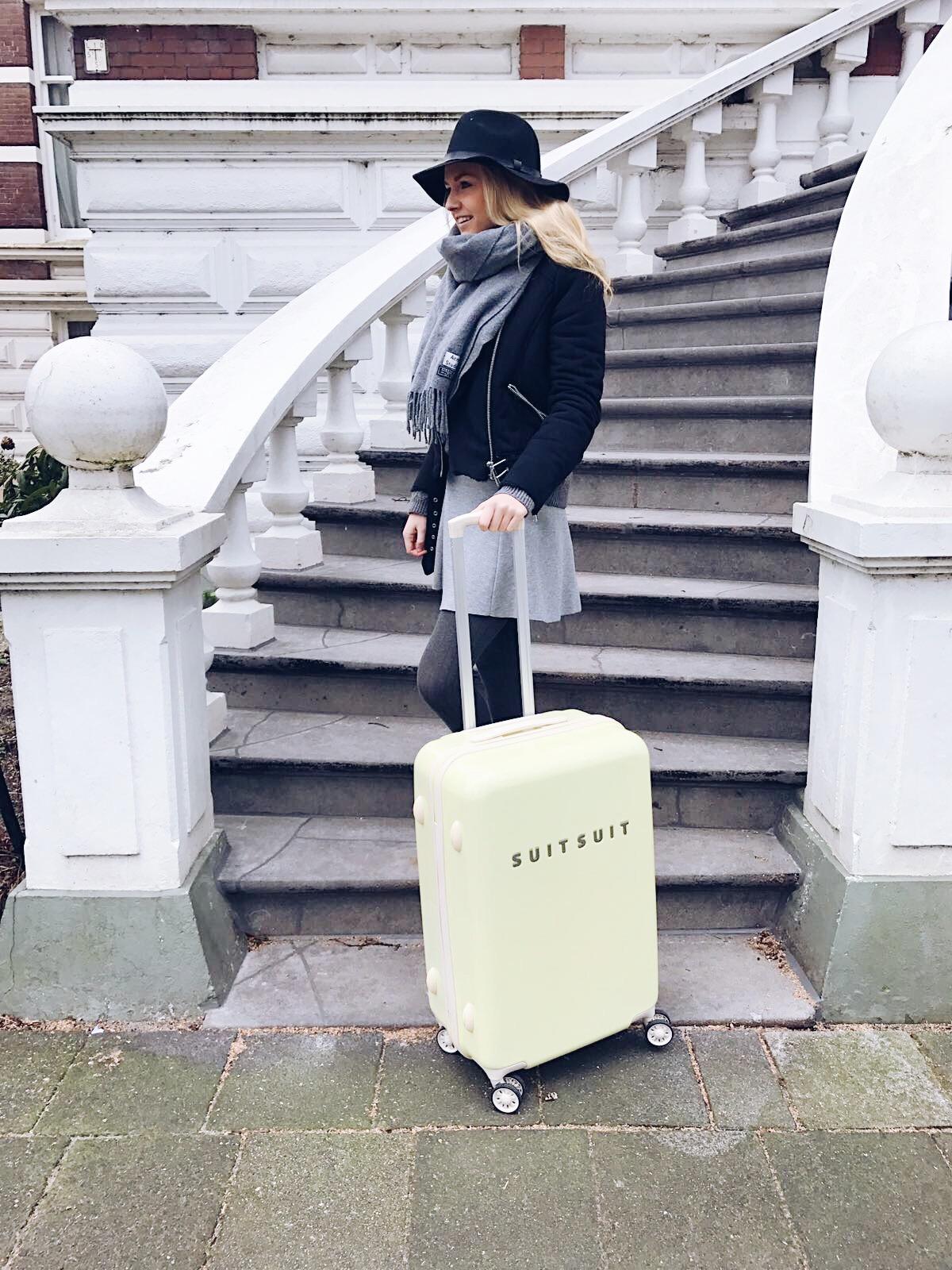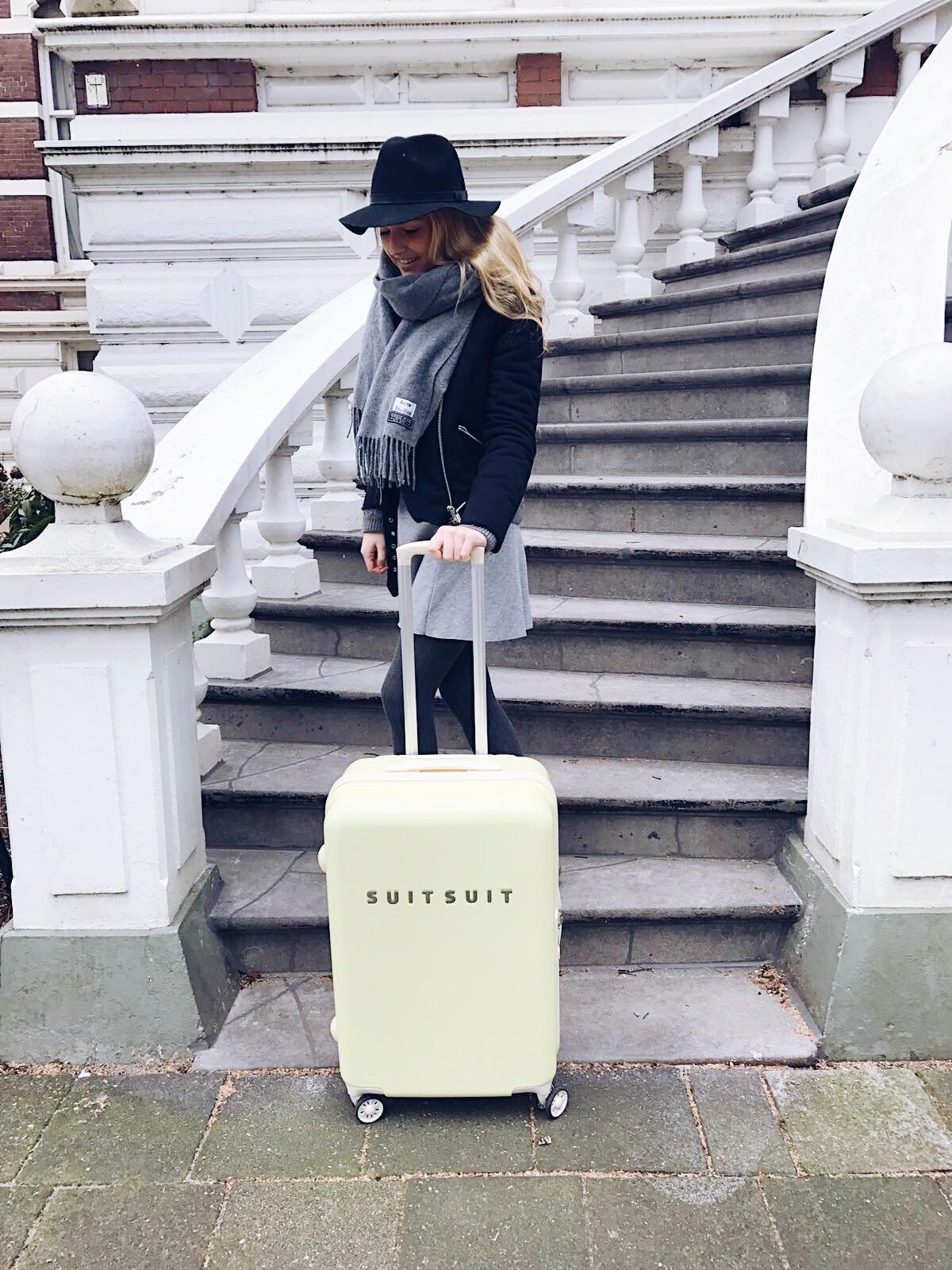 Yellow, Oh Pretty Yellow Details
Hugs & Kisses Arielle