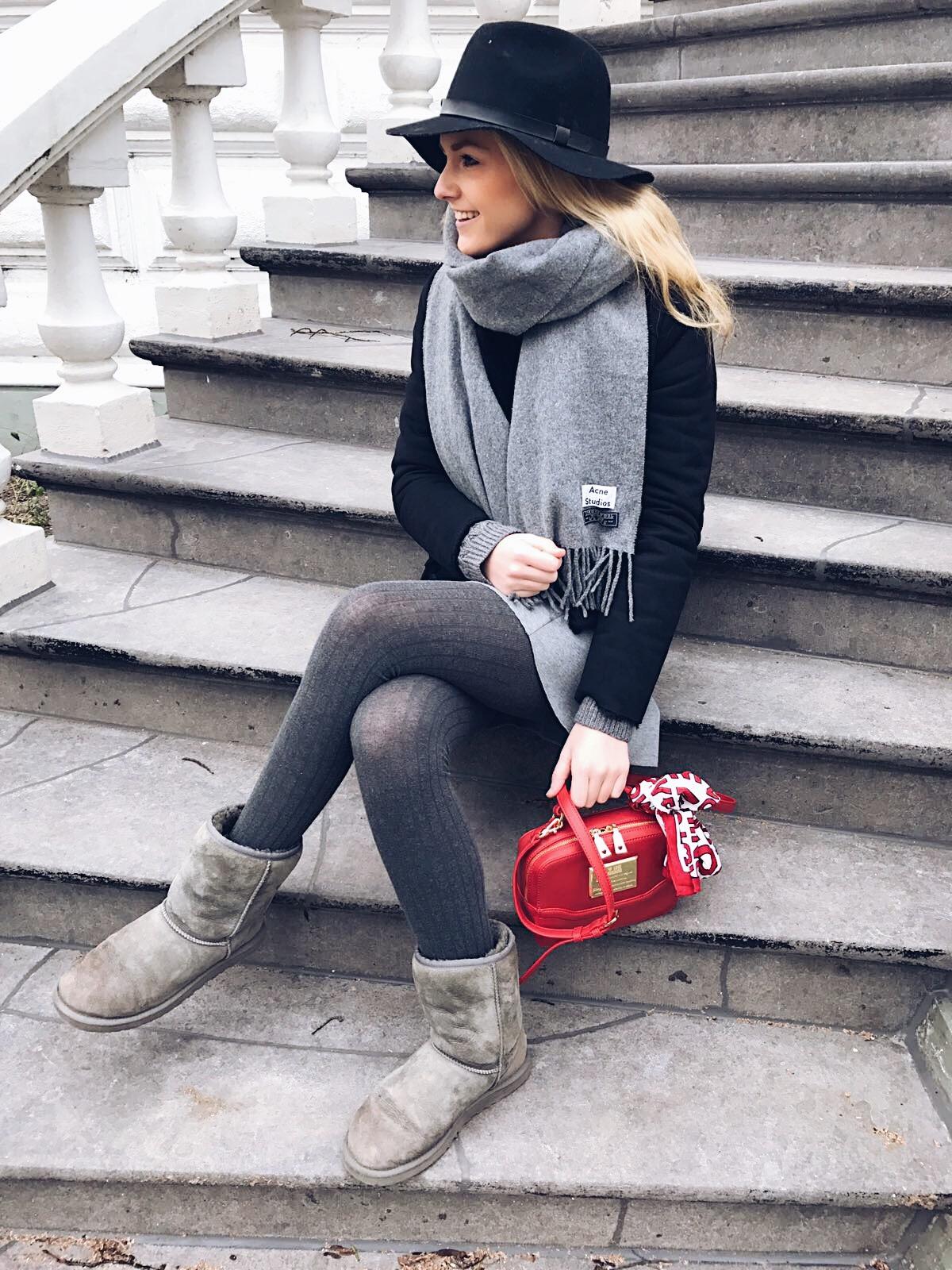 Hi there Fashion babes, how are you all doing? Last week I have started my Specialization and it is just so much fun. It is a lot of work, I mean like a lot a lot, but it is worth it. I have learned so much in a week, can't wait for the rest.
Last week I was busy doing some online shopping on Duifhuizen, a website I came across, and so stumbled across this beauty. I don't usually order my bags online since, when I have a crus on a bag and I buy it, I want to have it right away. The delivery was actually pretty fast. I think it took about 3 days which is pretty nice. You can find all the Moschino beauties right here.
As you might know I have a huge crush on bags, I just love to wear them every single day! This time I got my eye on this small beauty from Moschino. It looks super elegant and has the perfect size to fit my wallet, charger, ear-pods, small brush, lipstick and mirror, which is exactly what I need on the go. The color of the bag matches so many different colors which makes it easy to combine even though the color is not standard at all. As you might know I have a pretty big stash off bags from which this is my second Moschino one. I have a blue one with a long gold strap and gold details as well. I have never had a red bag neither designer nor 'normal' and so I wanted something different this time. Besides the look and the color of the bag, I am in love with the cute details. I love the cute silk scarf on the top of it matching so well with the gold details. As I have mentioned before I am in love with silk scarfs either around my neck, wrist or bags. I don't know I just think they look super pretty and give this extra touch to the bag. You can just take off this scarf and put it around your neck or something like that. What do you guys think of silk scarfs actually?
I have this thing with bags. I think you can wear such a simple outfit, if your bag is great the complete outfit is! Same goes for matching shoes btw, thats even better with a bag and a 'simple' outfit.
'Real quick', I am wearing my grey Uggs which are like 5 years old and still love them, thick grey tights with print (Hema), light grey skirt (Zara), dark grey sweater (Mango) and this cute black jacket (Zara). To finish off and actually a must today, my grey scarf (Acne Studios) and a hat (Super Trash) to keep me warm enough. I thought it would be way way way too cold for this jacket but it kept me surprisingly warm!
Let me know what you guys think? If you need any further information feel free to ask me as always!
Have fun looking around & let me know what you think! Kisses Arielle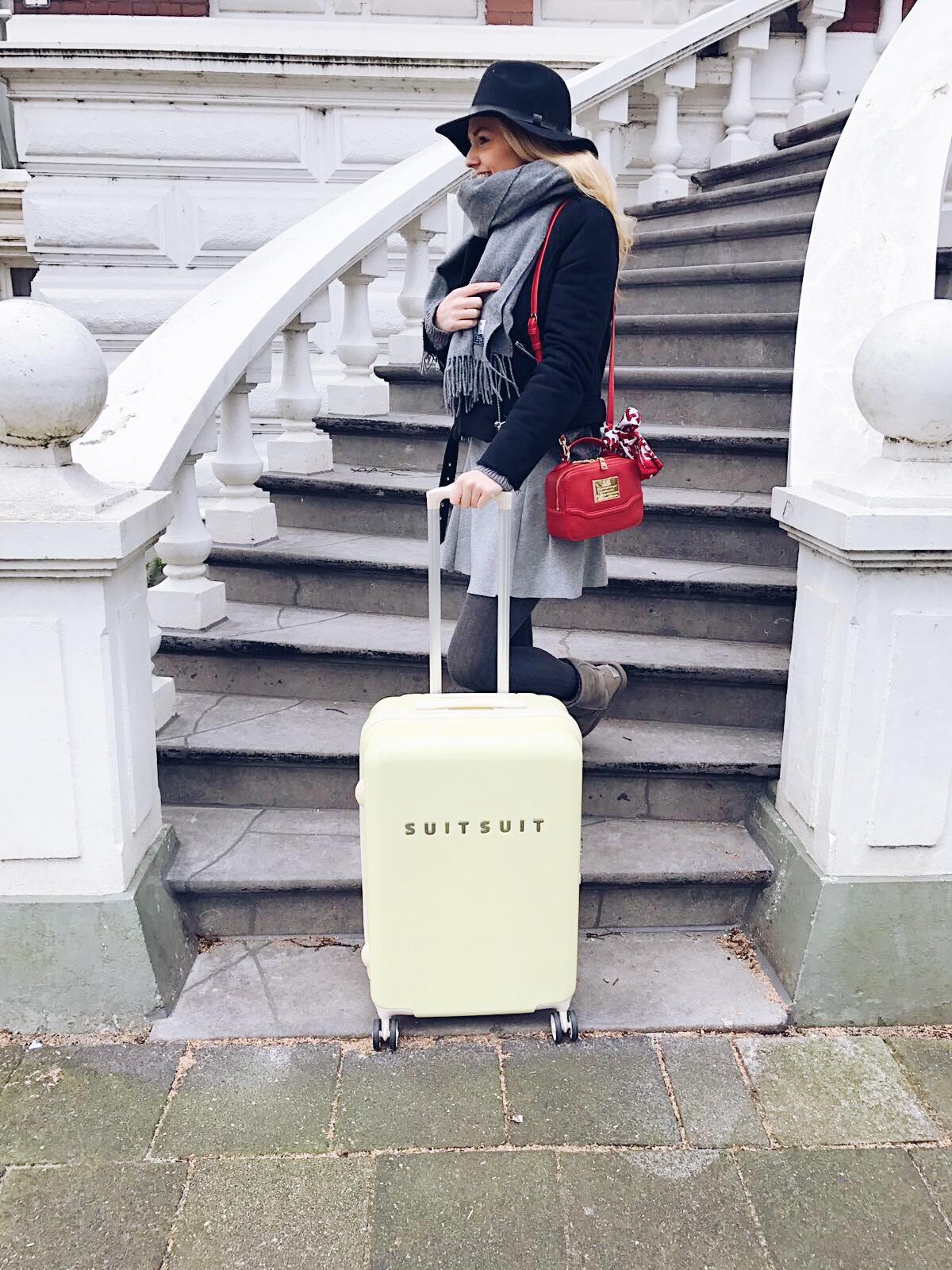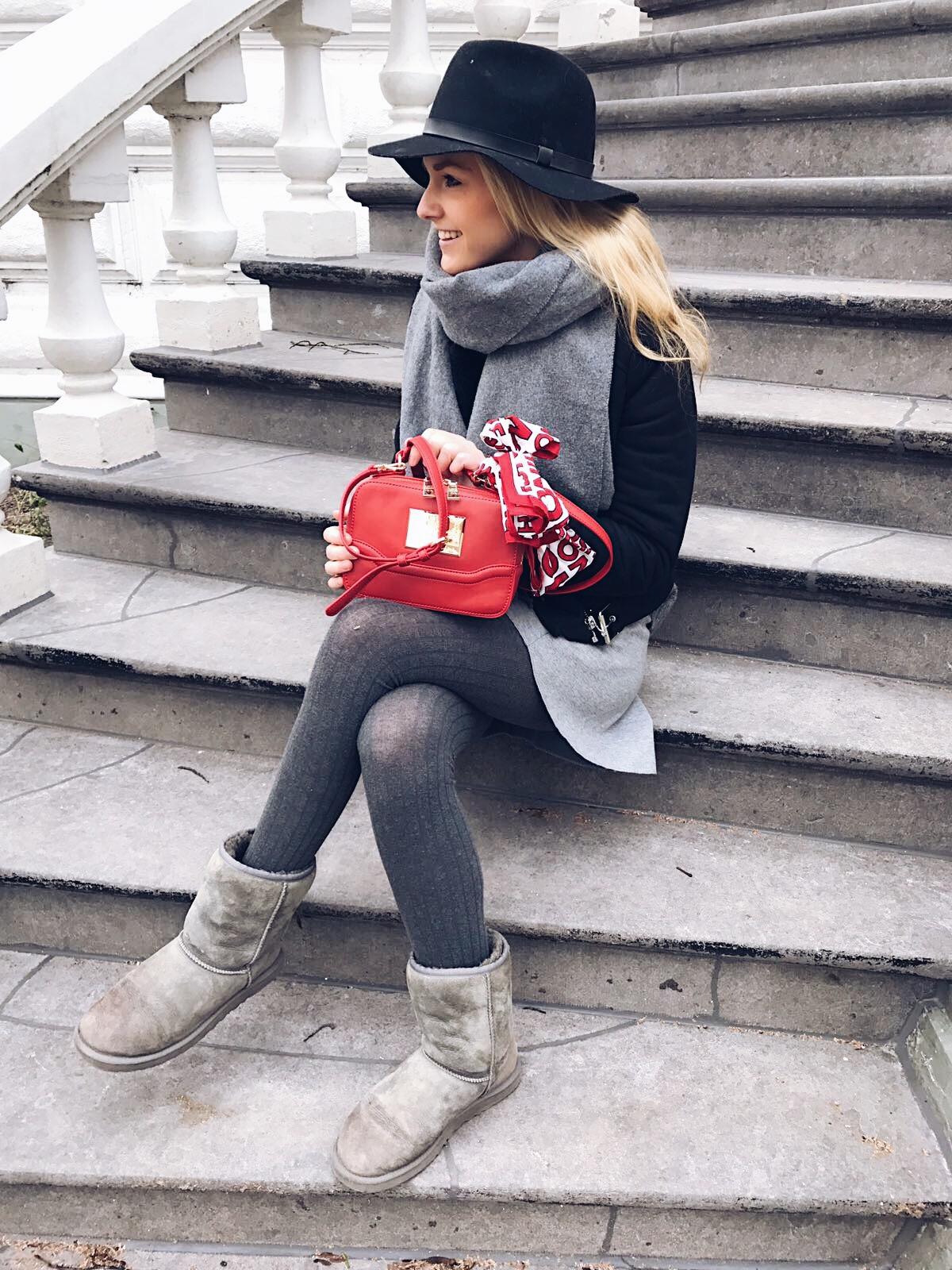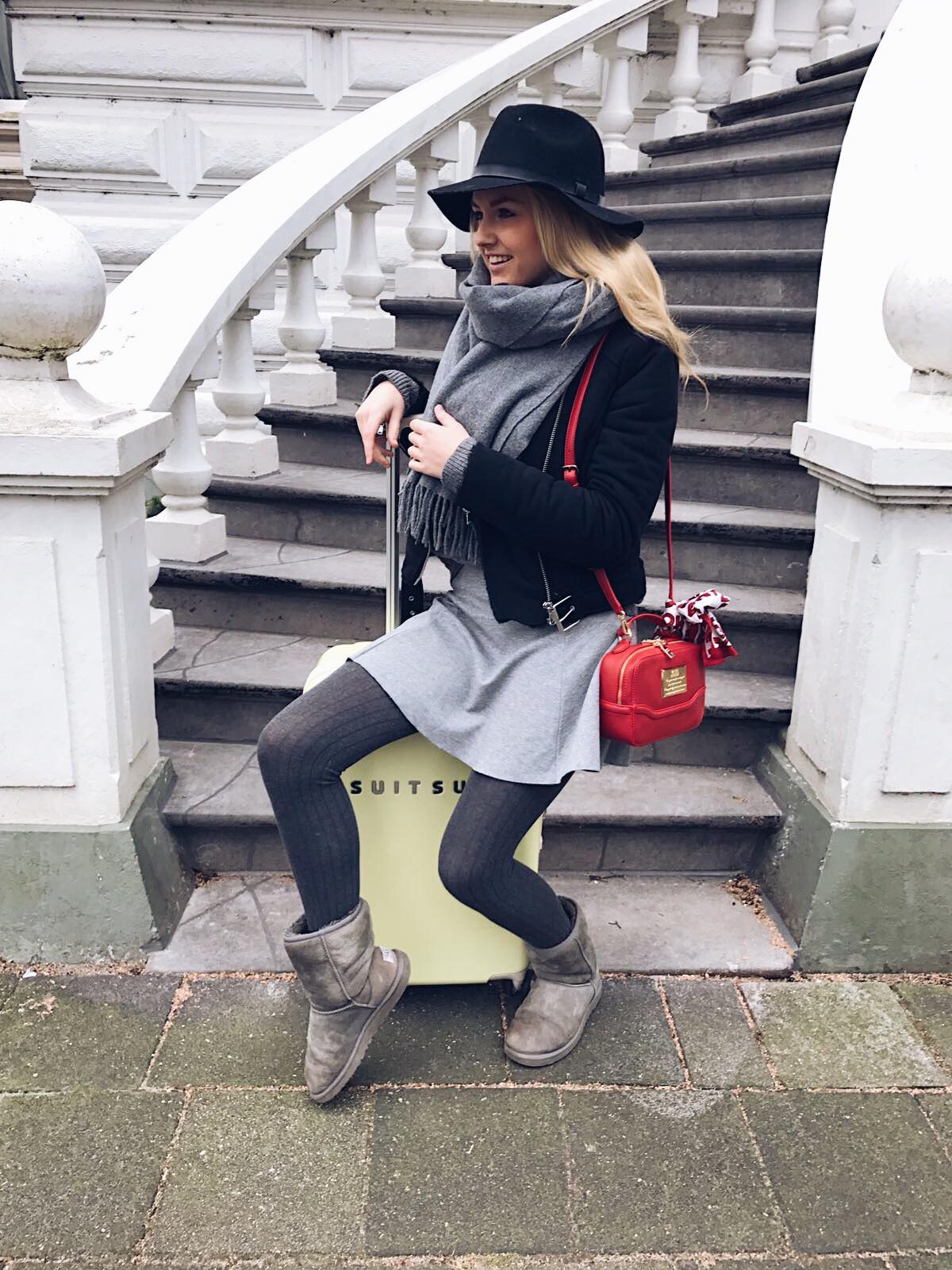 Have a Look inside