Hi Hi Guys,
How are you all doing? Today I thought it was time for some stripes. I combined this top with a black blazer and my camel colored coat. Furthermore I am wearing black pants and shoes. To light up and finish off the outfit I am wearing this lovely pink bag from Celez. I am a huge fan of striped as you might have seen already. I think they suit almost every type of outfit. Whether you are going casual or chic you can stripe it up. I am mostly wearing black pants in the Winter and white ones in the Summer so for the Winter I'd love to go for black and white and for the Summer I tend to go for dark blue and white. When I am matching these shirts I always look at the structure of the stripe. When you have big strips you can put anything n top but I you have thinner striped you have a look out that it doesn't become to much. This season the stripes are a trend again so lucky me!
Furthermore I am wearing my coat from Benetton. Personally I think that a camel colored coat has a chic appearance don't you guys? When I describe my style I would name it chic/classy. I am totally in love with blazers and shirts, I just think they suit my style. Anyways today I am wearing this long black blazer from Vanilla. I think a black blazer, either long or short (preferably both), is a MUST have in every girls closet. They are just so great to combine. When you have been working or went to college the entire day and you have to go to a dinner at night you just throw a black blazer on top of it and you are set for the night. With a black blazer you are never over and never under dressed. When its a Summer evening you just take it with you and it finishes of your outfit completely. In the Summer you can wear a white one.
Today I thought it was finally time to wear my Hogans again. I mostly wear these in the Summer since I don't think they look nice with socks so that makes them too cold in the winter. These shoes are kinda like sneakers but not really. I think they have a very chic appearance and go perfectly well with an outfit like this. For the accessories I am wearing my Marc by Marc Jacobs gold watch and my Tiffany Rose Gold necklace.
An outfit isn't complete without a bag, at least in my opinion. Whether it is big or small it doesn't matter I just don't leave the house without one. When I go away for a little while I love to carry a little bag with me. Today I chose for the Pink Valley bag from Celez. This bag is made of Cow Leather with a lovely print. *Small detail: Louis Vuitton used the same type of leather. This bag is a typical cross body bag with ajustable handle. All the details are shiny gold and its lock is a magnetic button. You can get the bag in the following colors: Army, Emerald, Ink blue, Orange, Pink, Punch, Red, Yellow, Black.
What do you Guys think of the Outfit?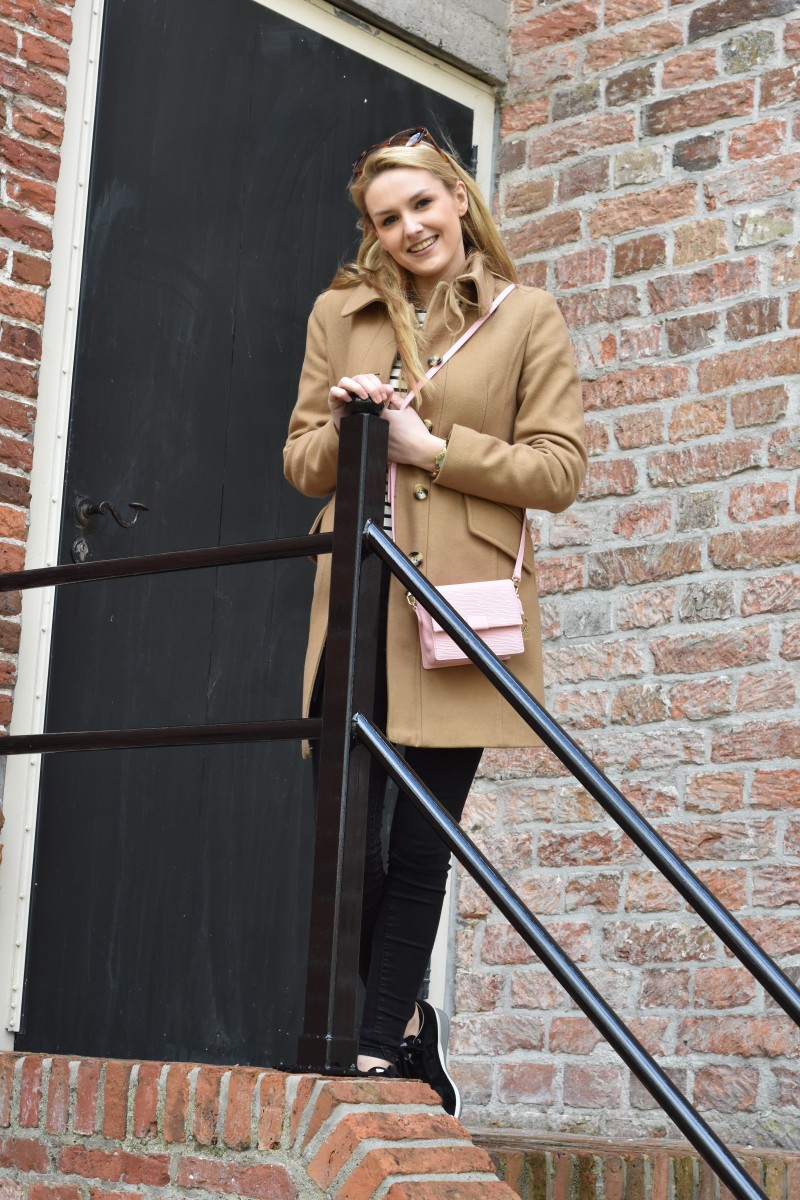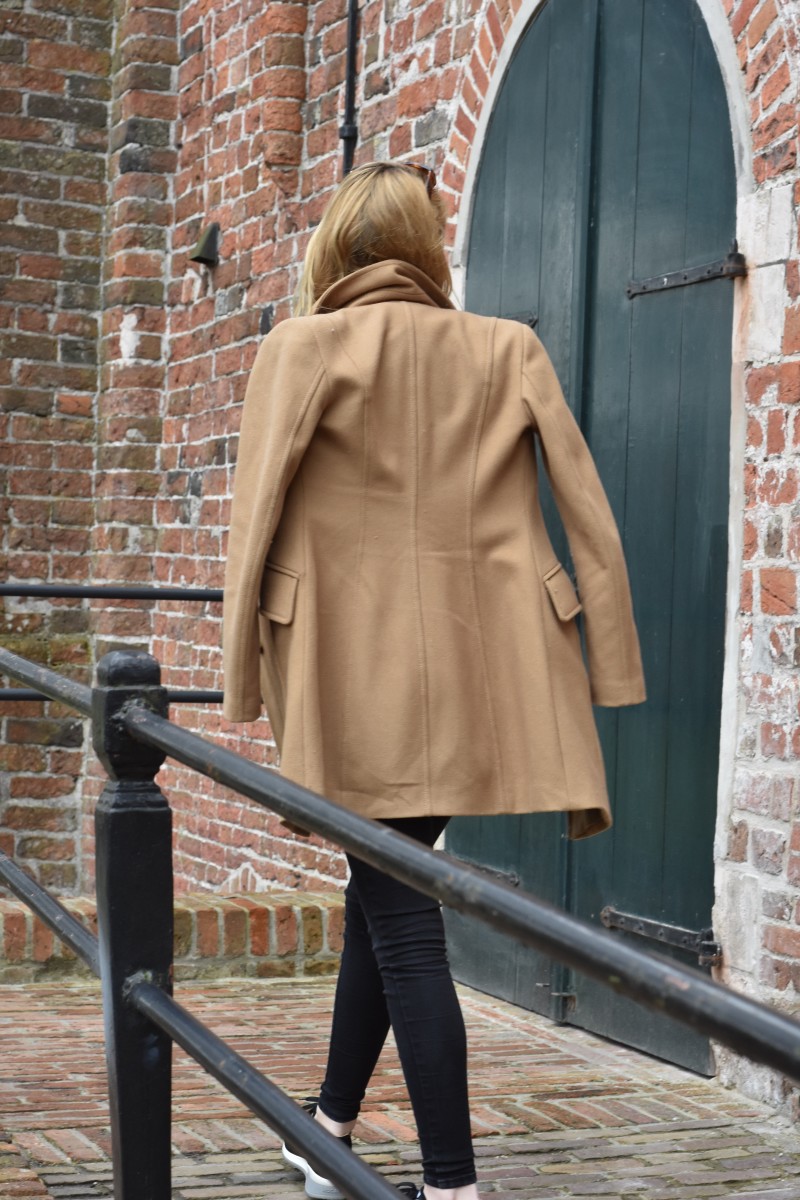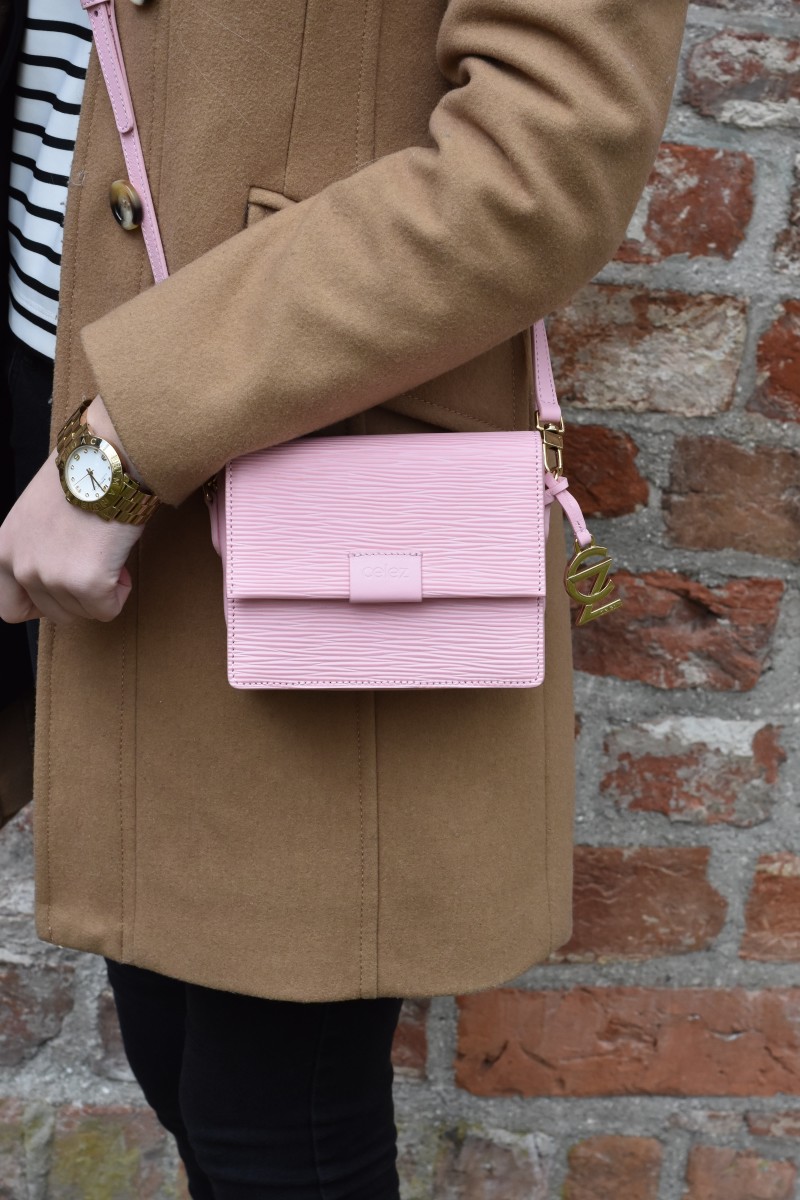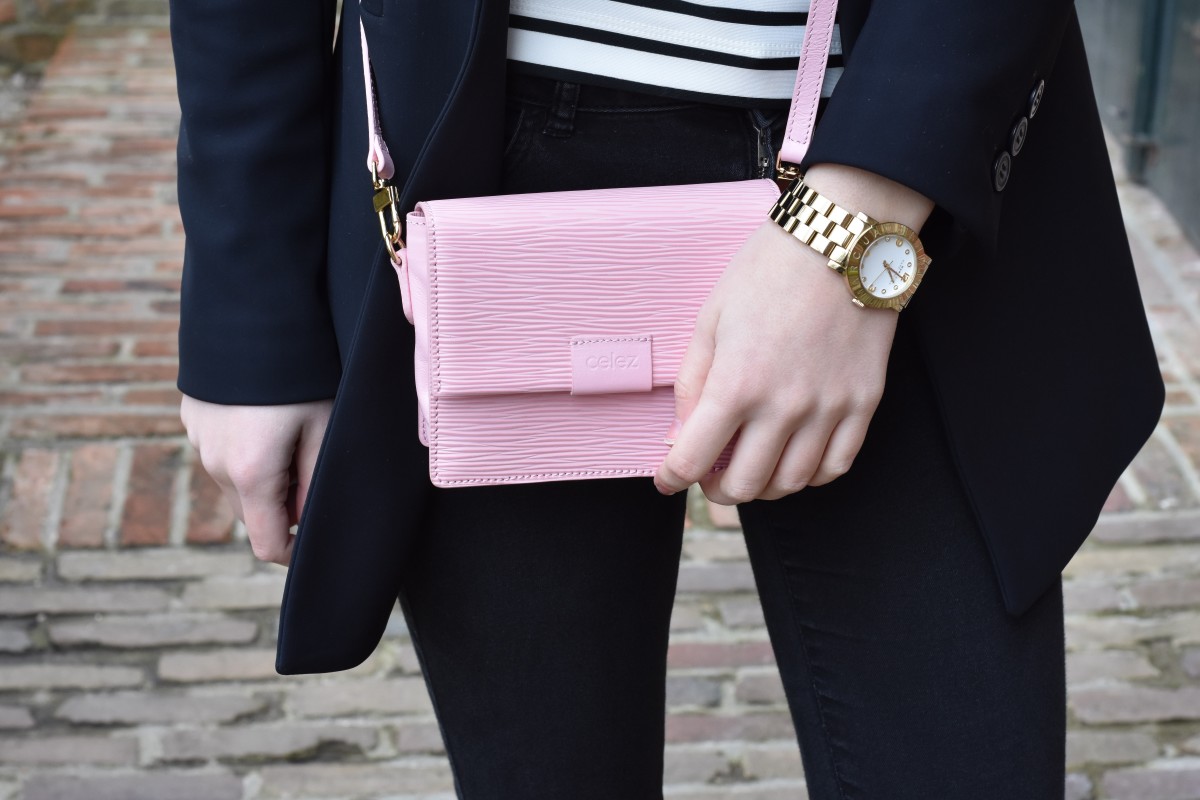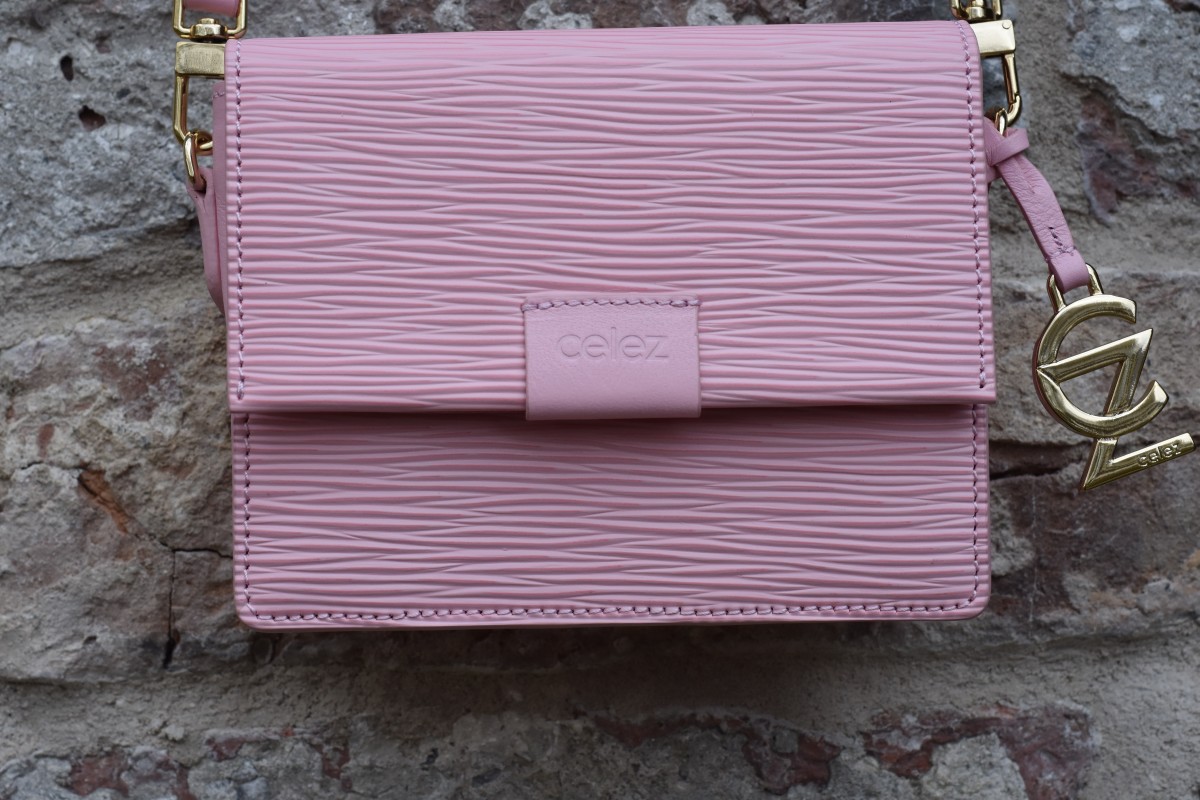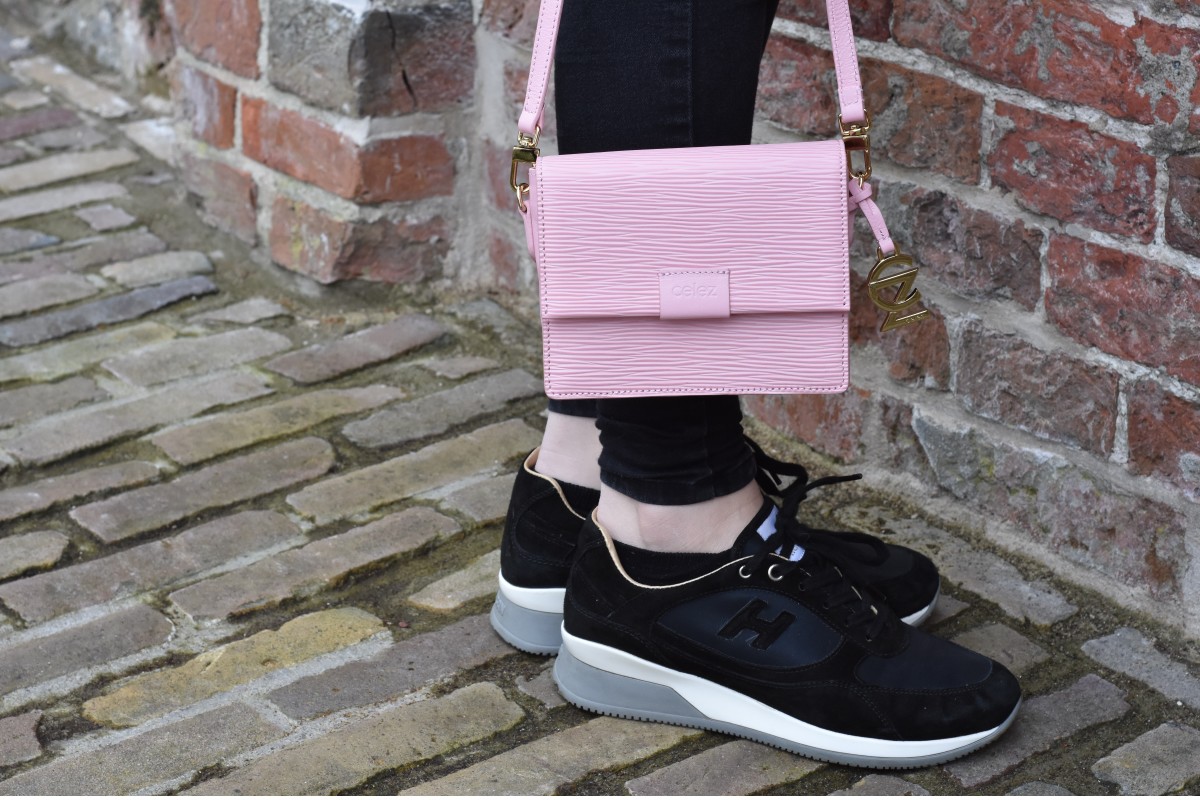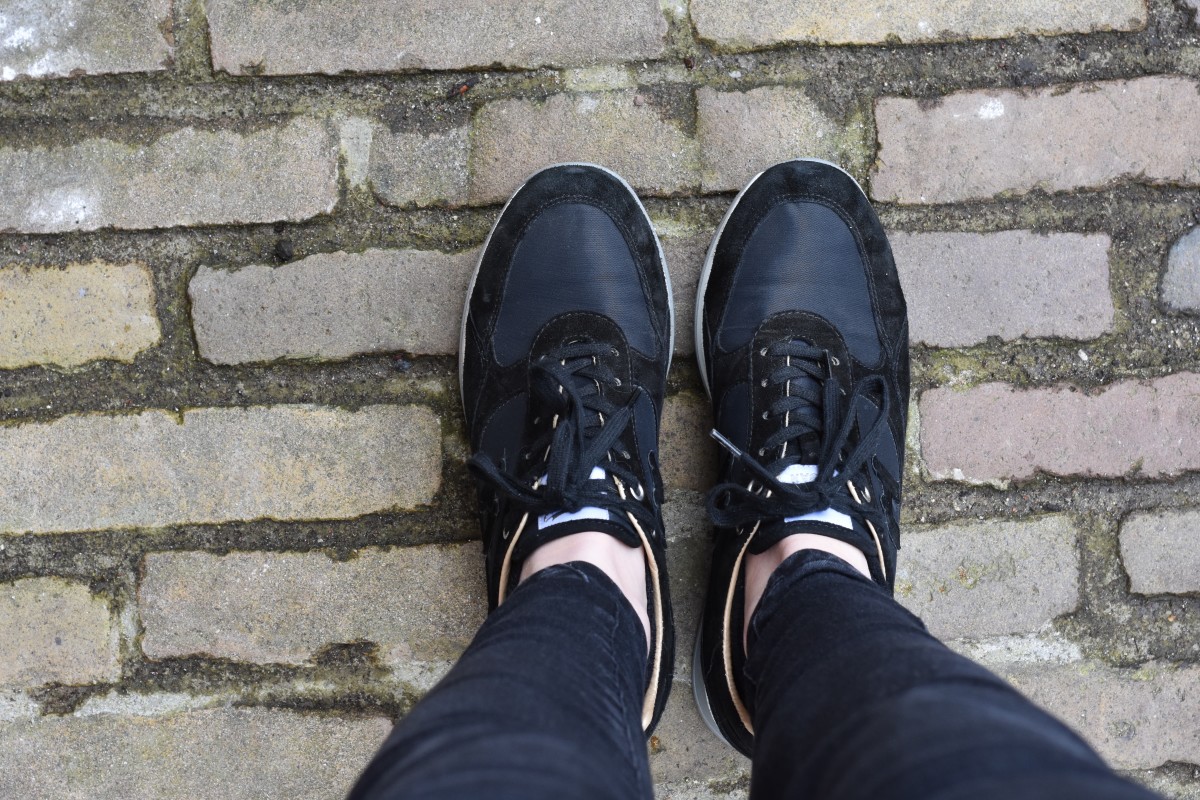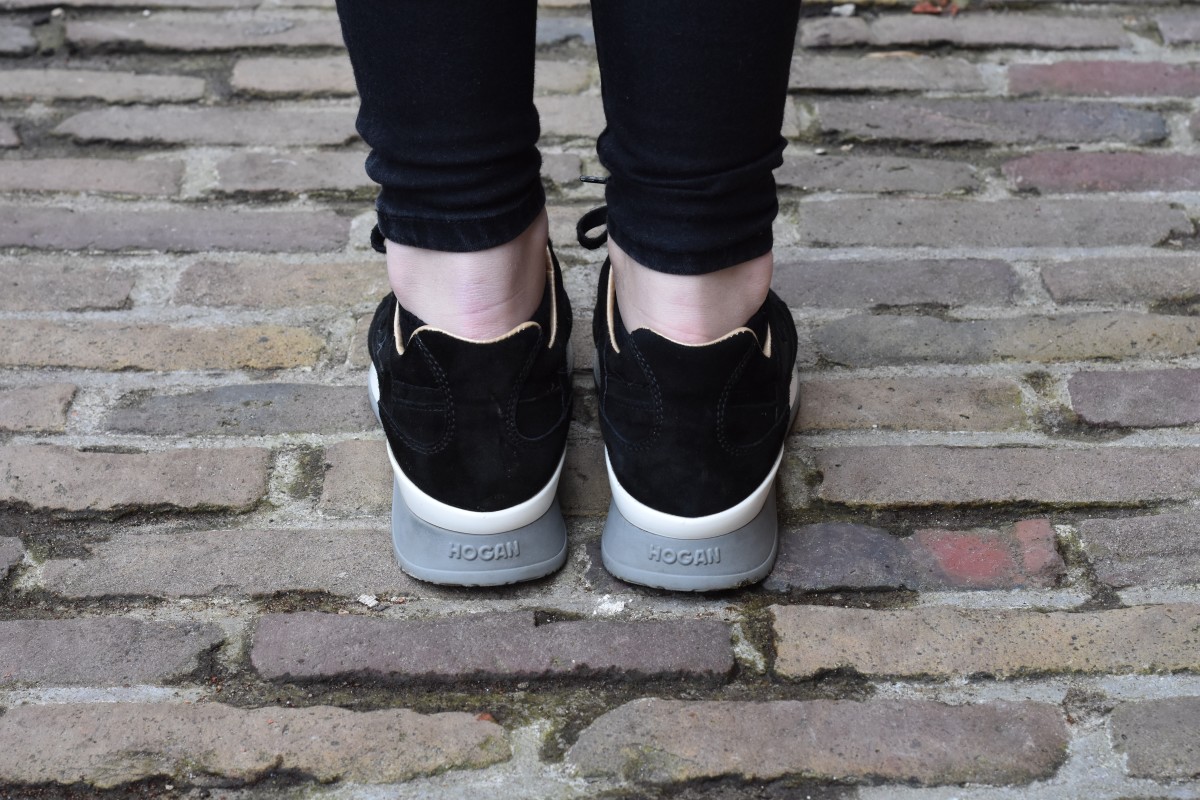 Clothes Details
If you press on the brands you will get to their website
Shoes: Hogan
Pants: Zara
Shirt: Vanilia
Blazer: Vanilia
Coat: Benetton
Bag: Celez
Sun Glasses: Prada
Watch: Marc Jacobs
Necklace: Tiffany & Co.
Thanks lovely's for reading this post! Enjoy the rest of your day and till next time!!
XOX Arielle Dannique