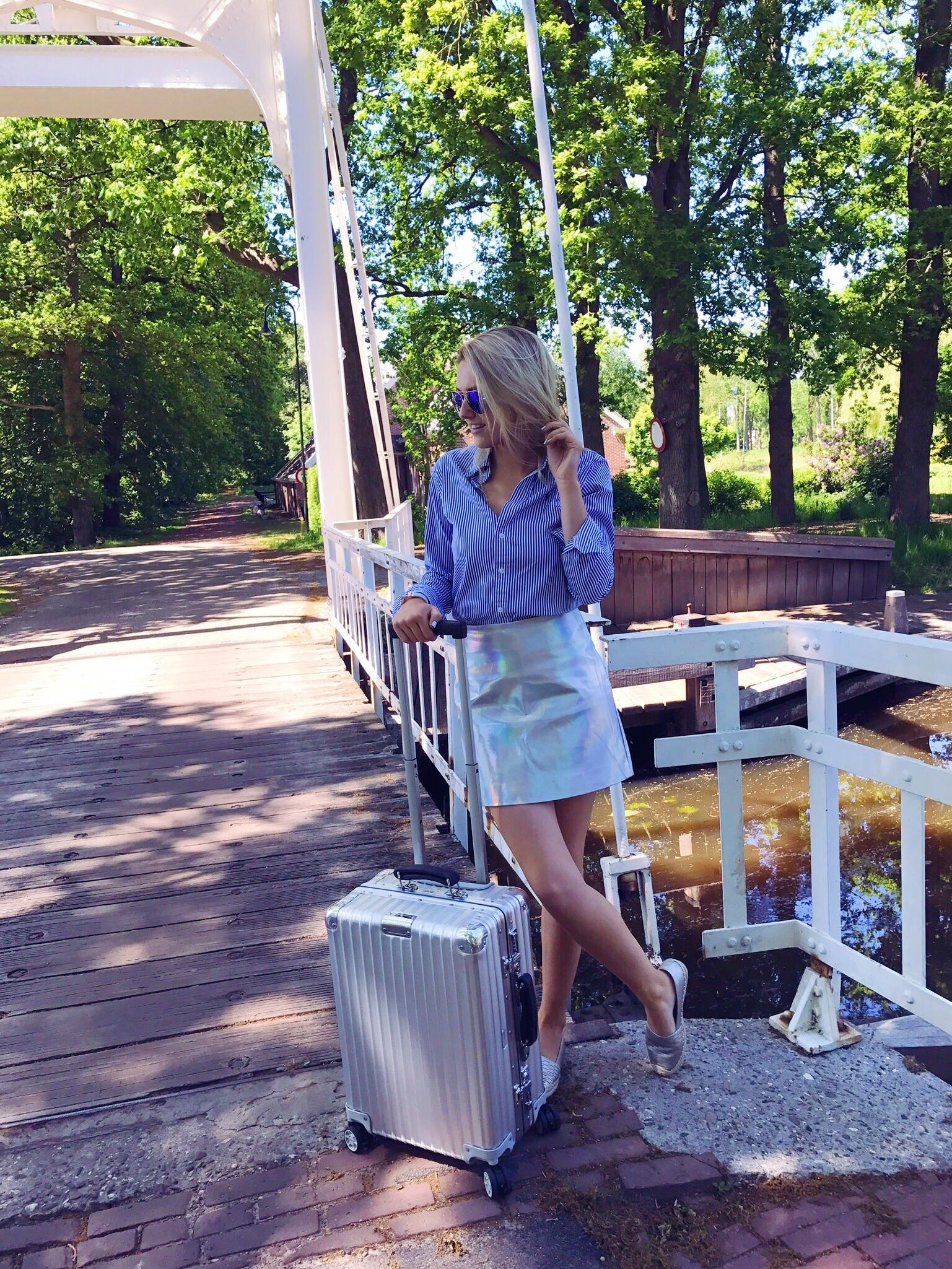 Happy Sunshine!
Are you all enjoying this amazing weather as much as I do? Well the Summer has started in the Netherlands, time to get out all cute skirts, dresses, shorts and enjoy it to the fullest! I have had a busy week traveling around the country like every single day. And guess what? The best way to travel around is to do it with a suitcase. I have looked through different sections to find the perfect suitcase for the purpose I want to use it for. 
Lately I was searching for a more 'professional' looking suitcase for my meetings etc. Sometimes I am going to meetings, doing a shoot afterwards and so have to take a lot of stuff with me, clothes, camera, shoes etc. Normally I took my travel suitcase with me which is super super pretty but I found this more elegant with my looks. When searching around for the perfect business like suitcase I came across Rimowa. Rimowa is just the perfect brand for a business suitcase due to their elegance, their materials and their guarantee. Rimowa is an exclusive brand and can not be found on all websites. I came across Unique Bags & Travel and found a huge business and travel collection from Rimowa. Besides that they have so many more bags, so hard to resist but I was looking for a business travel suitcase so continued my mission…. 
I was doubting on buying this suitcase or a business version. The reason I did not choose for that one is for taking my clothes with me. The business model is perfect for meetings where you take your papers and digital devices like laptop, iPad, cables etc but it doesn't really fit clothes or a camera. The model of the suitcase is just perfect for a Weekend away, meetings, a shooting day or something like that. Besides the size of the suitcase it is pretty light, has a leather handle and a numbered lock.
Besides the fact that I am carrying this perfect suitcase I am wearing a matching outfit. I am wearing these cute loafers, a holographic skirt and a striped shirt on top with my matching sunnies. If you want to check it out, scroll down with me!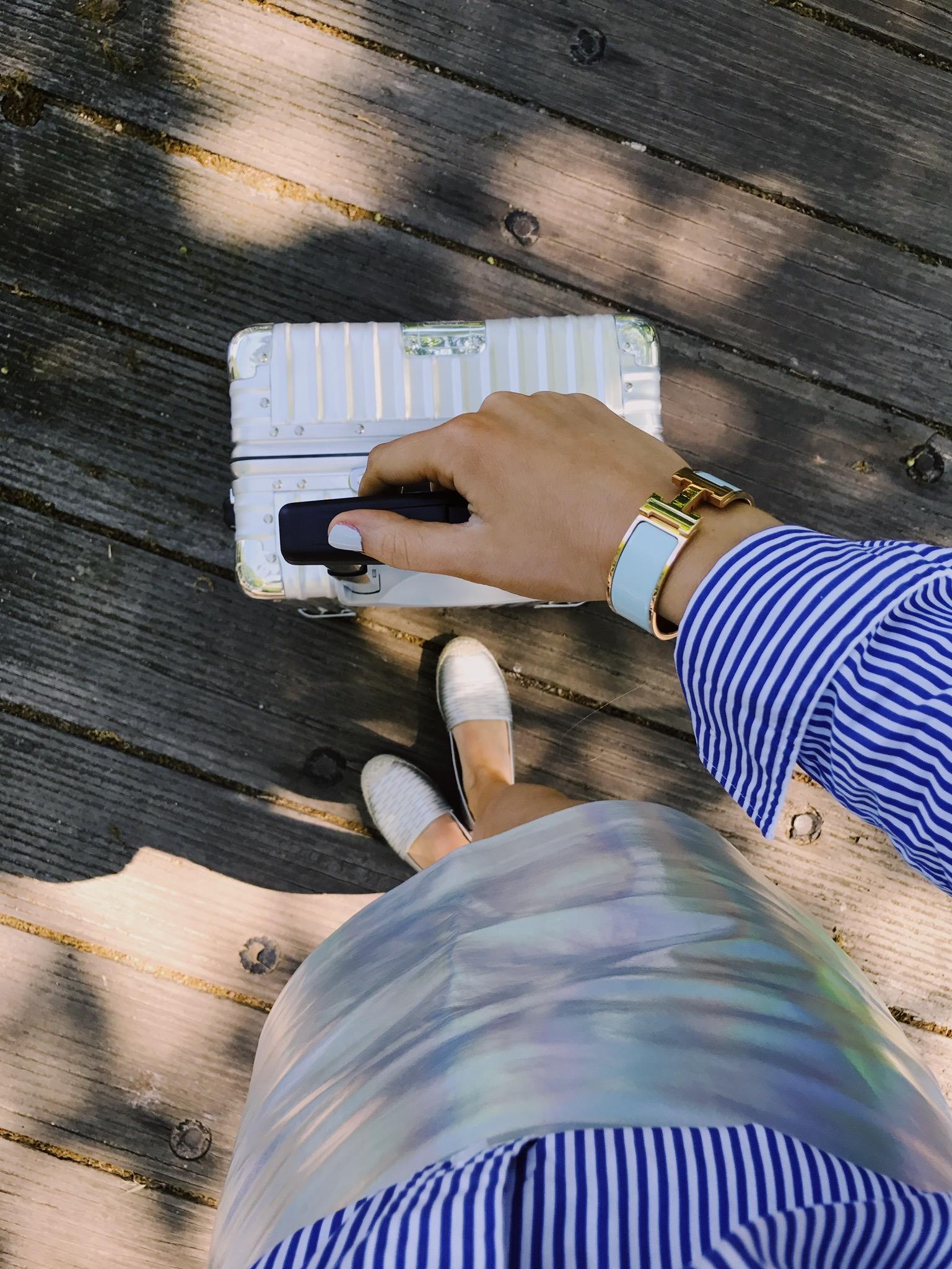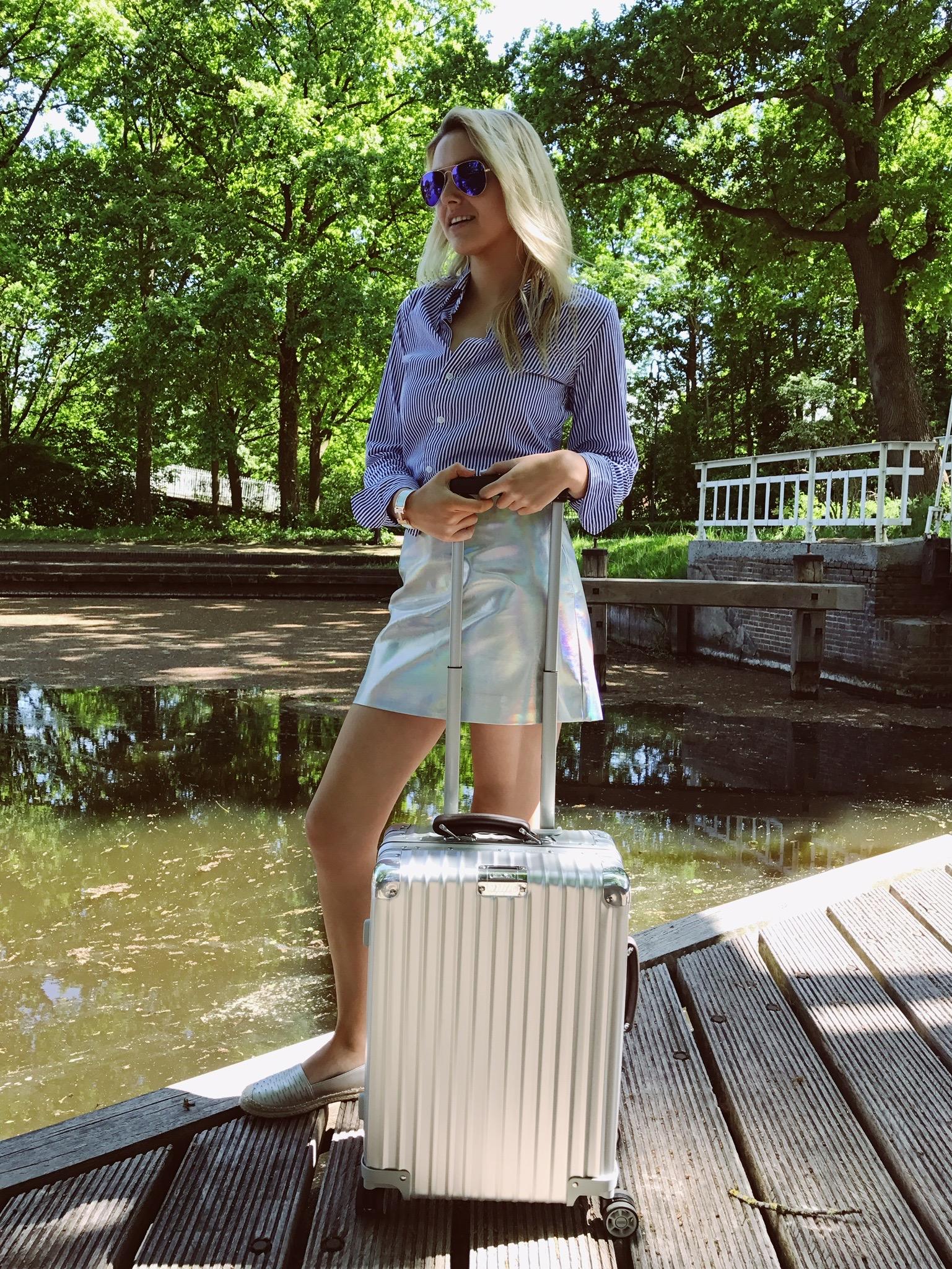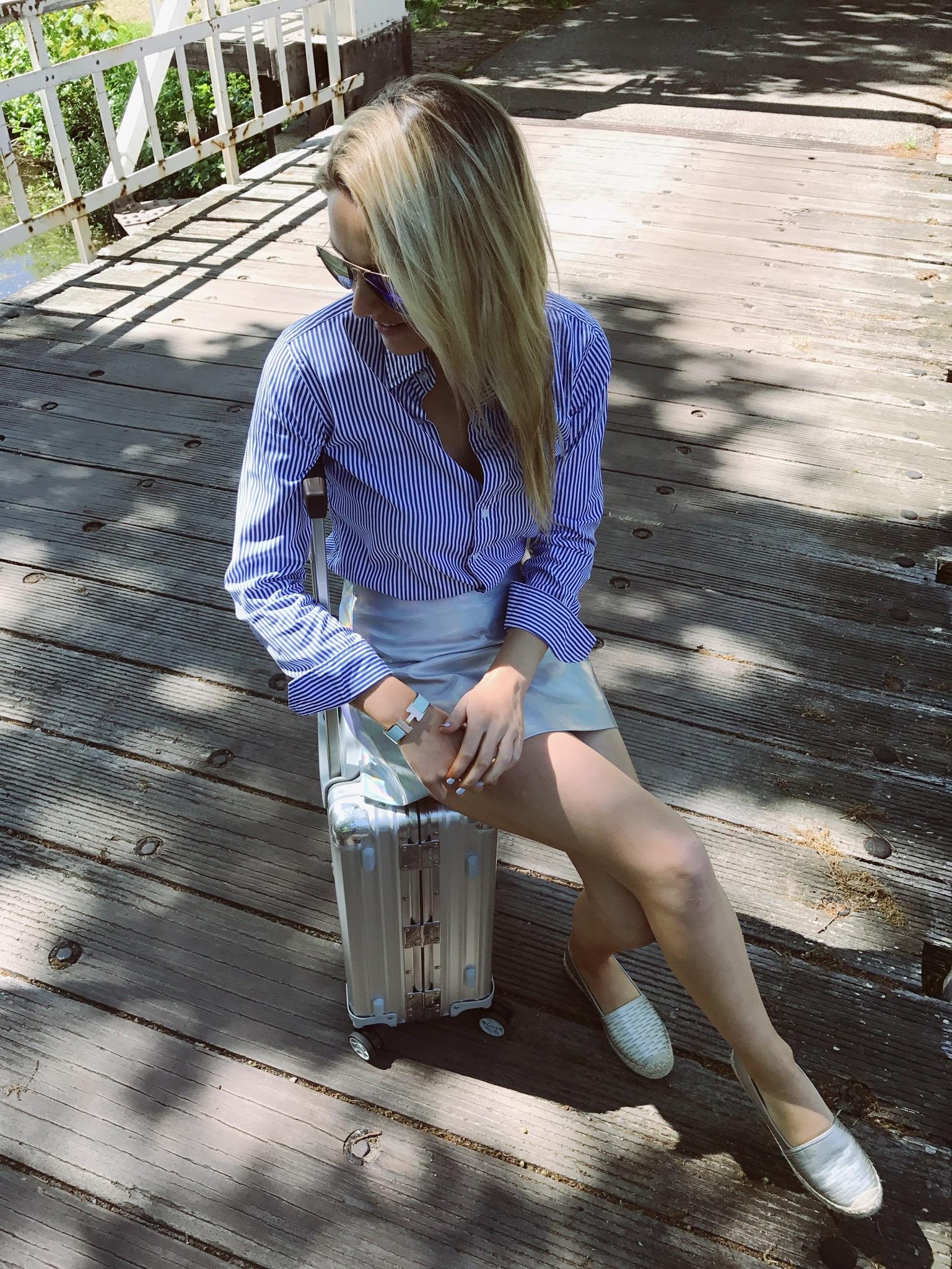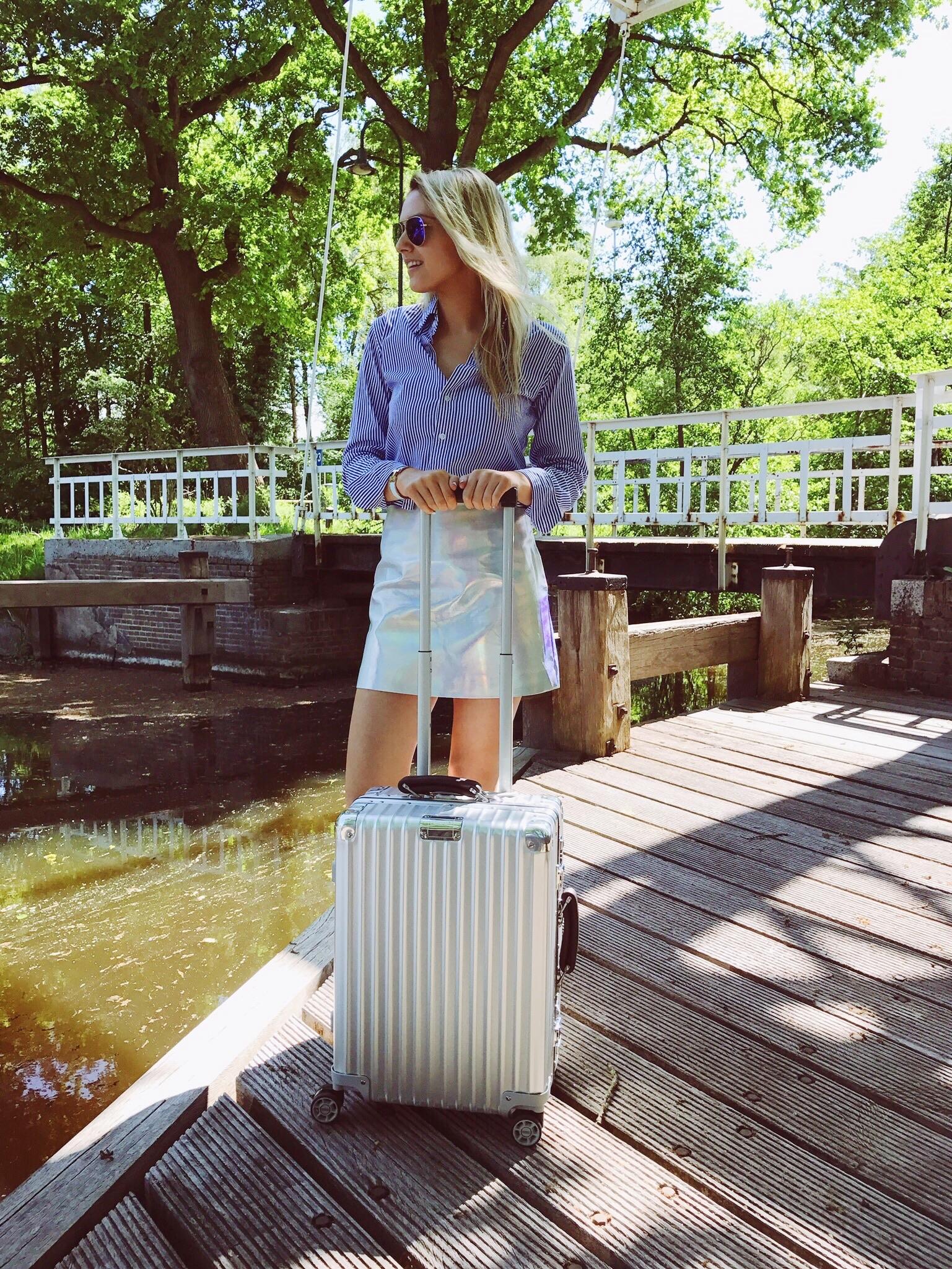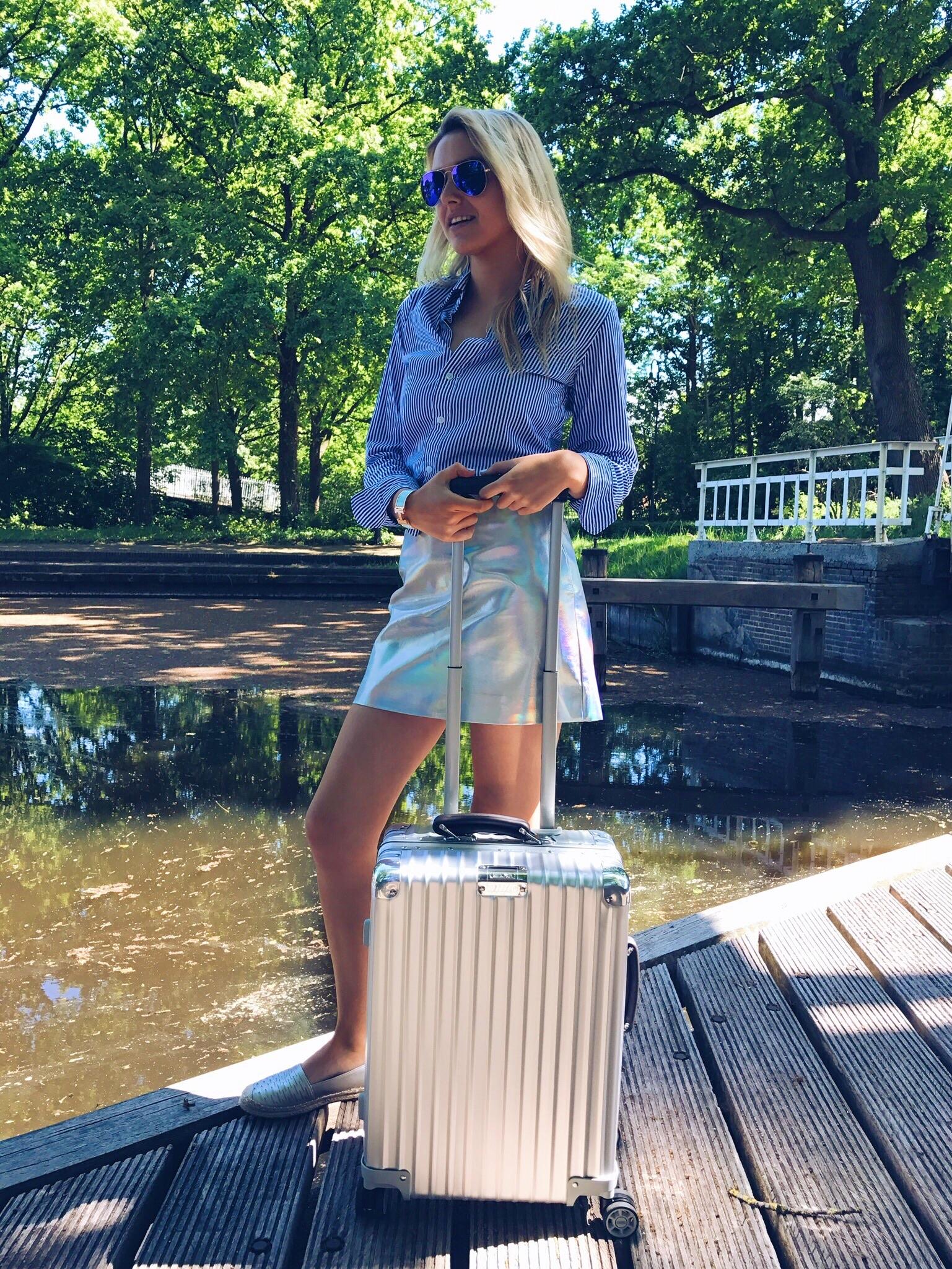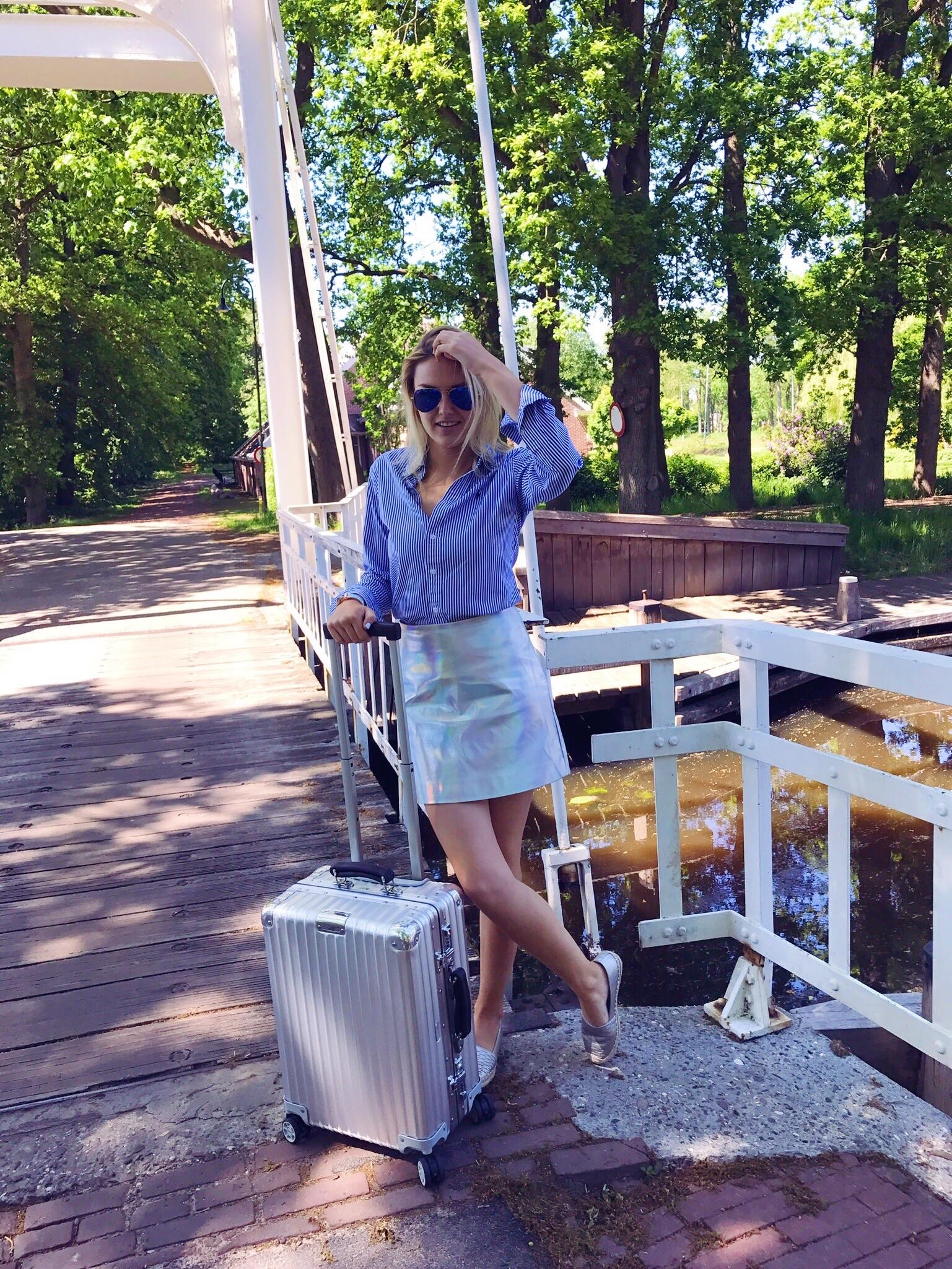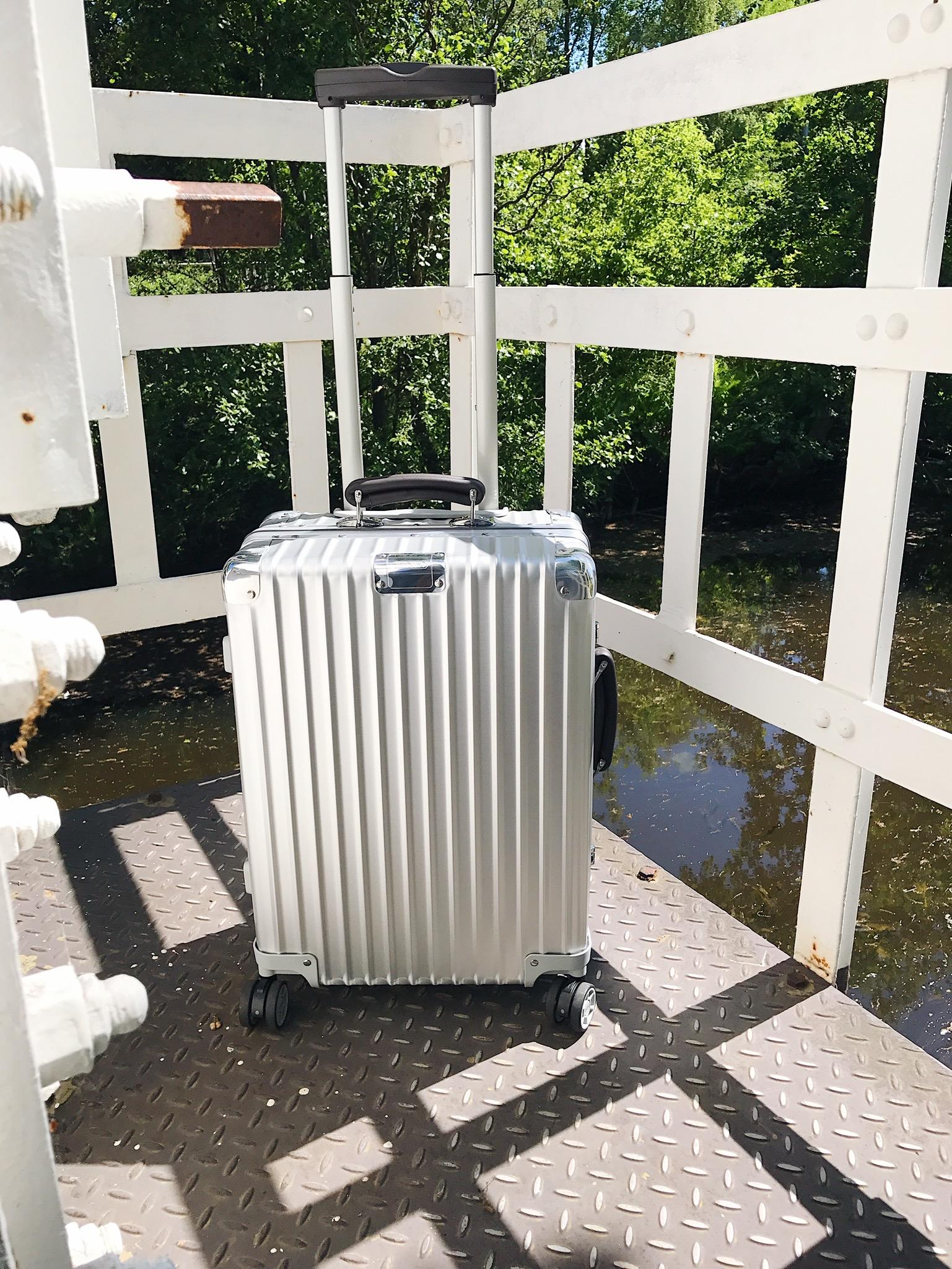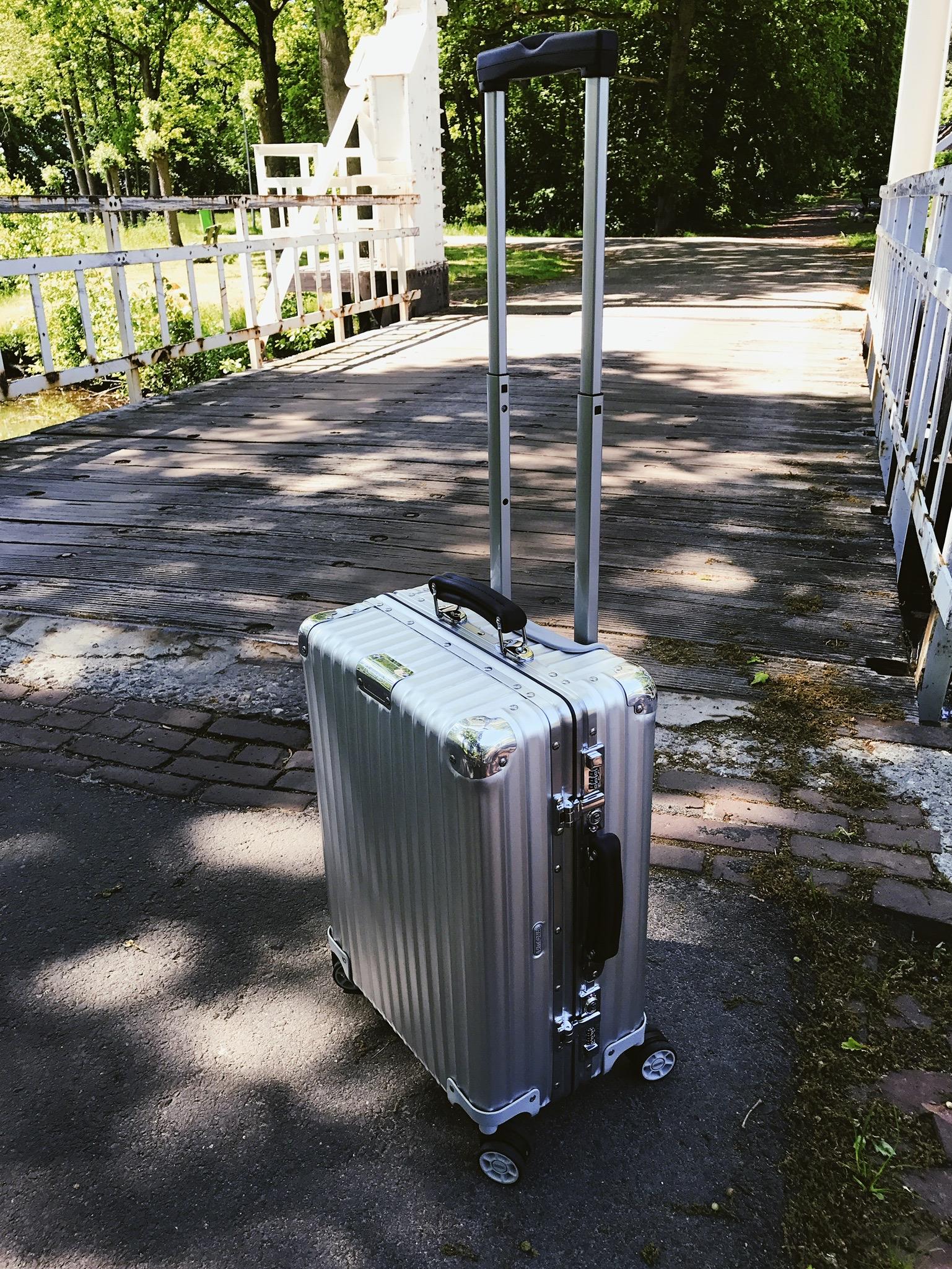 Enjoy the Sunny weather! Kiss Arielle.