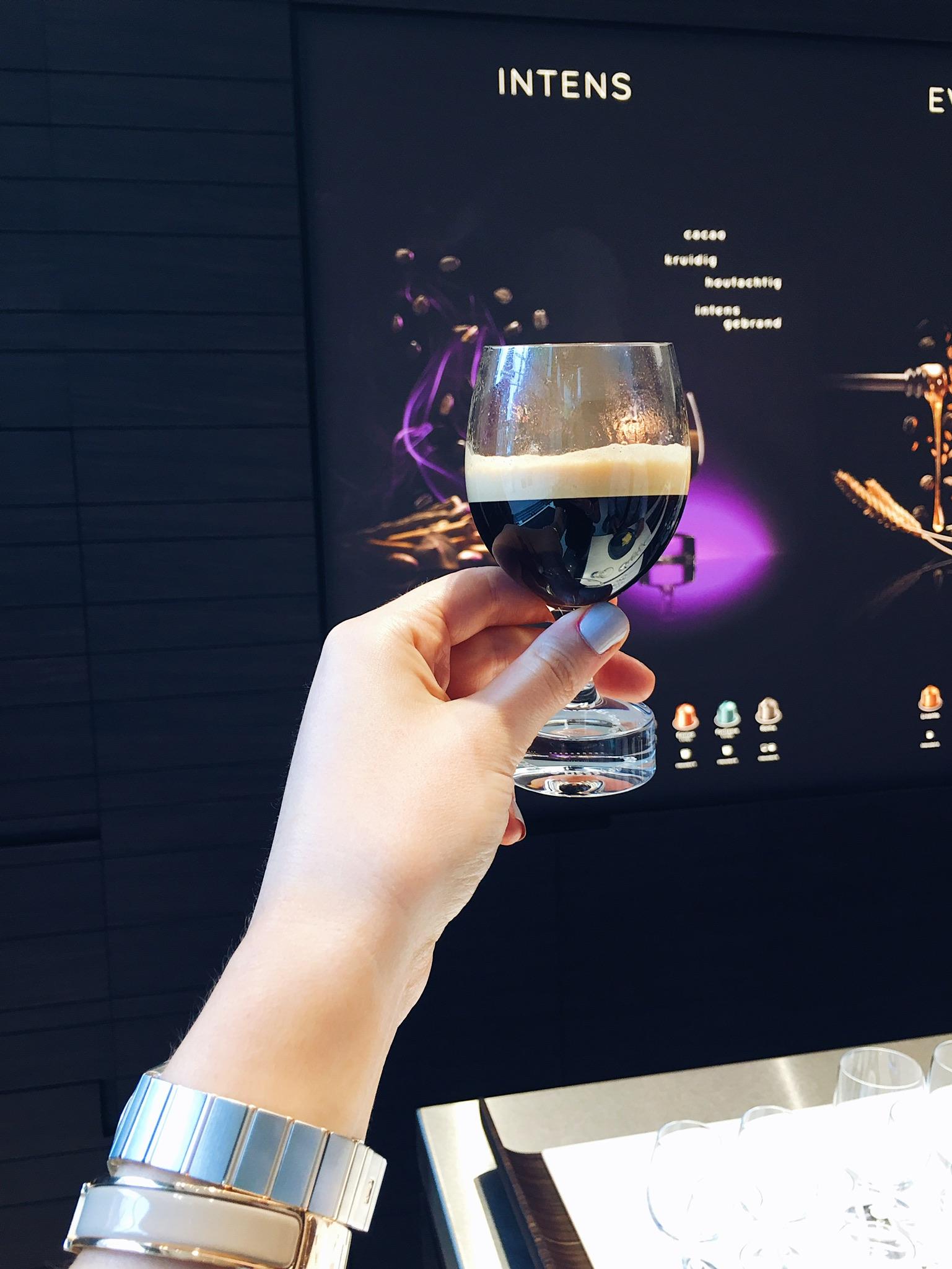 Hi there loves. Last Thursday I went to the opening of the Nespresso store in Groningen. Nespresso has stores worldwide and recently openend one in Groningen as well. Above Amersfoort there were no Nespresso stores yet and so they openend one in Groningen. At the press opening we had an amazing breakfast served by Paviljoen van de Dame. As you guys now this is definatly my favorite spot to have a drink, lunch or Diner. I recently wrote a post about them so if you are curious you can have a look right here.
All the dished were made with a touch of coffee. Together with every dish a different cup of coffee was served. We started off with a little drink made from red fruit and a top of pasion fruit.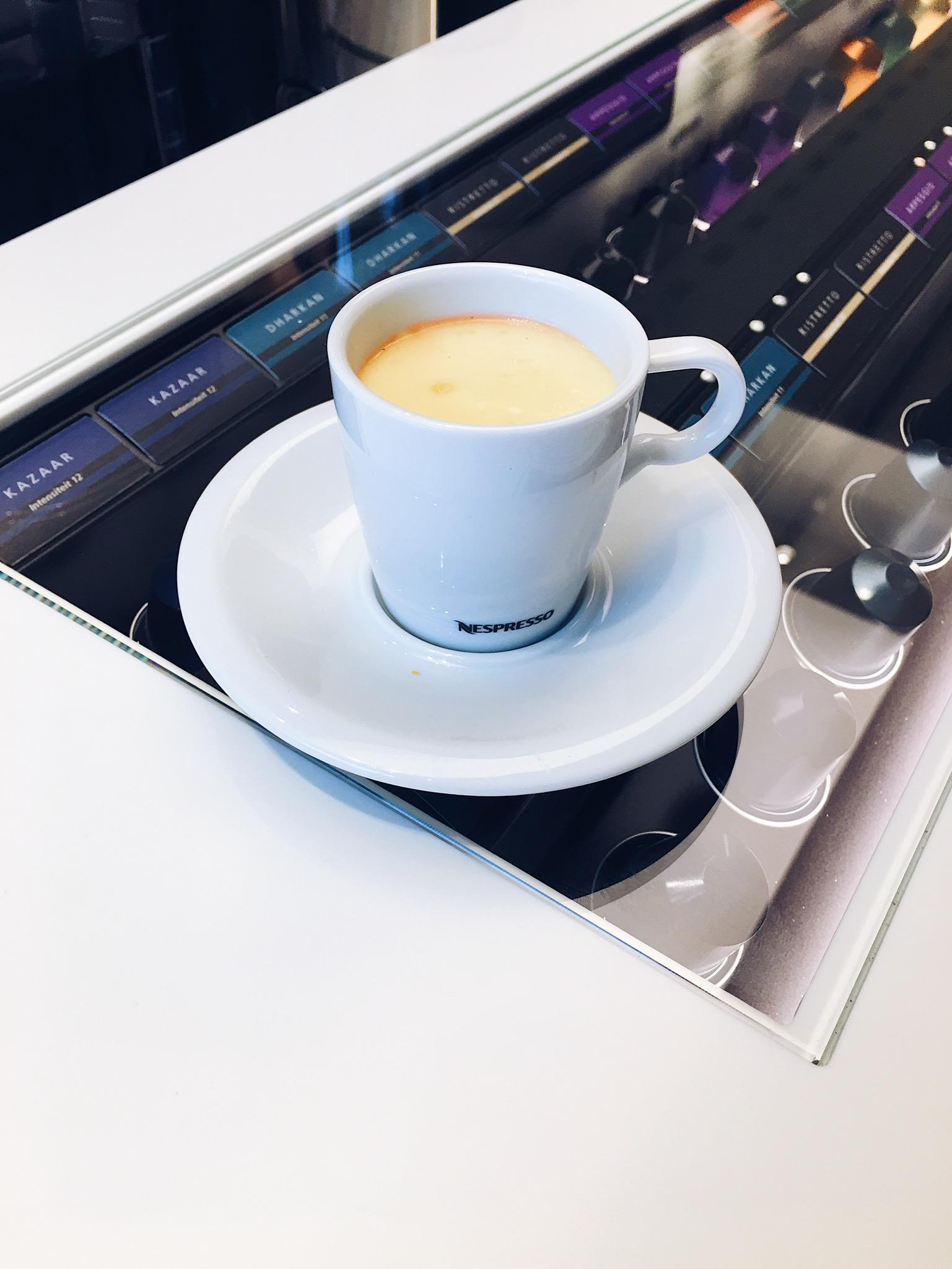 We continued with a slice of bread together with asparagus, poached eggs and hollandaise sauce on top.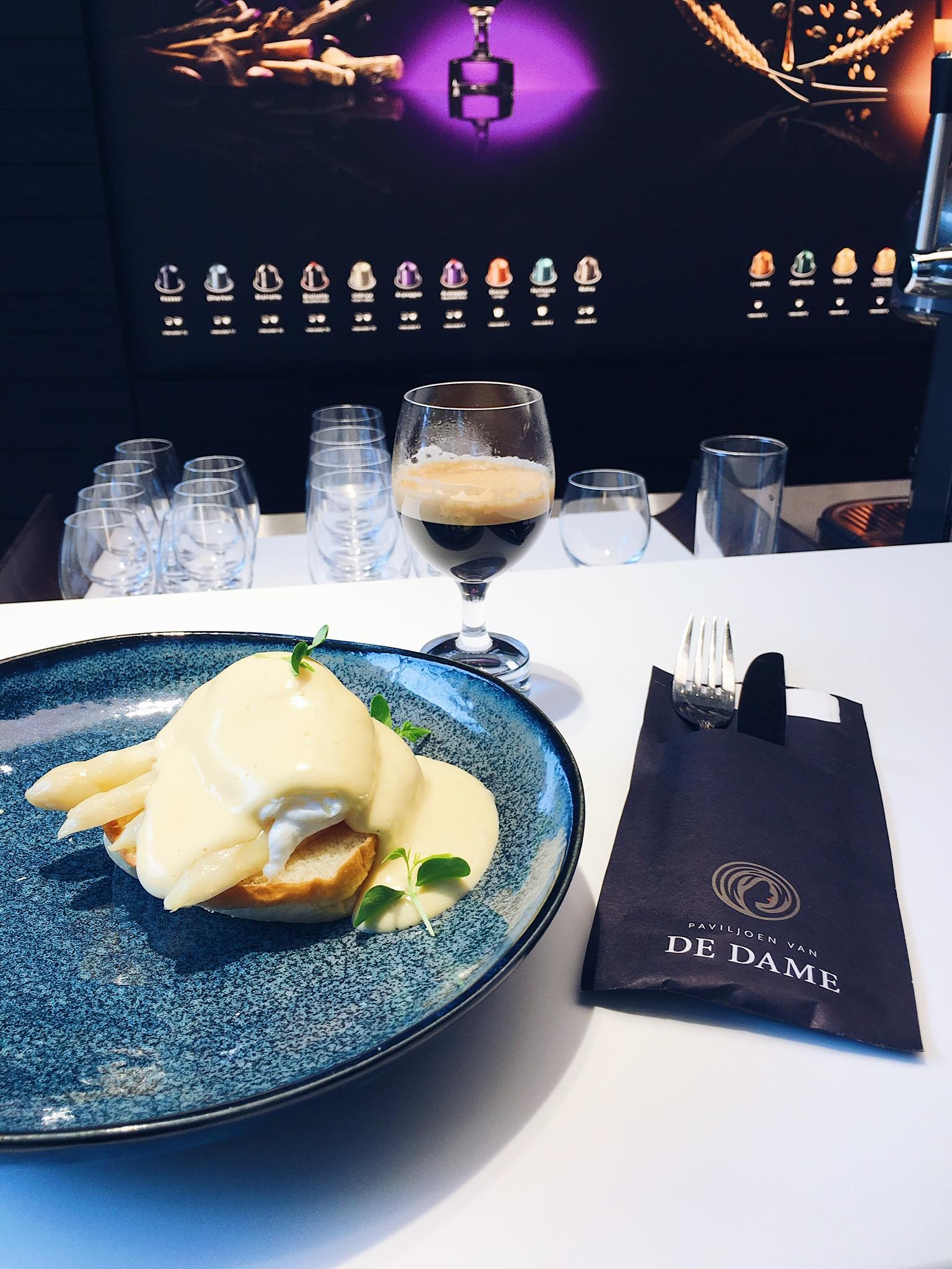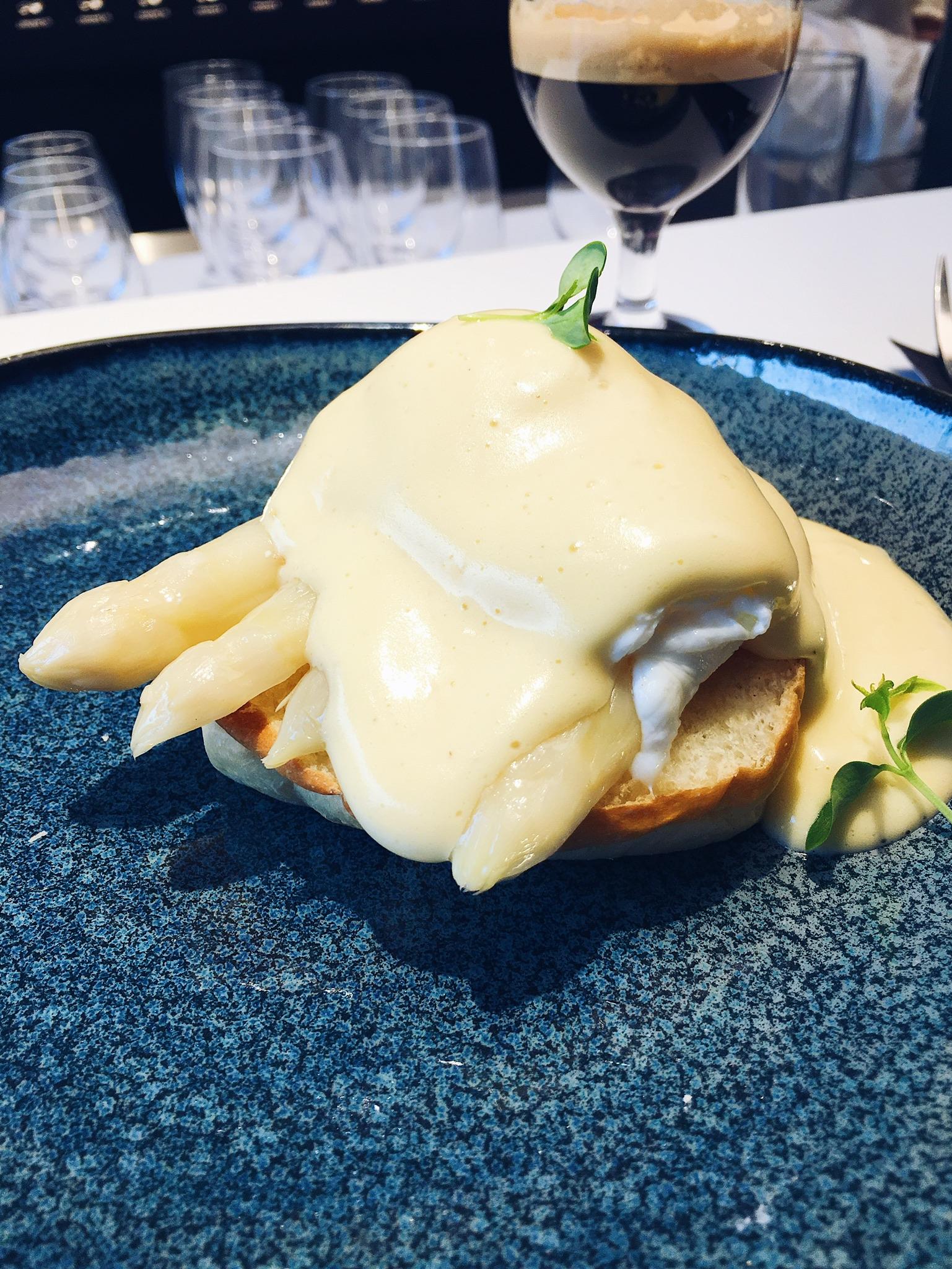 After the first dish we continued to a dish with lam, salad, souche and crunch with a coffee touch.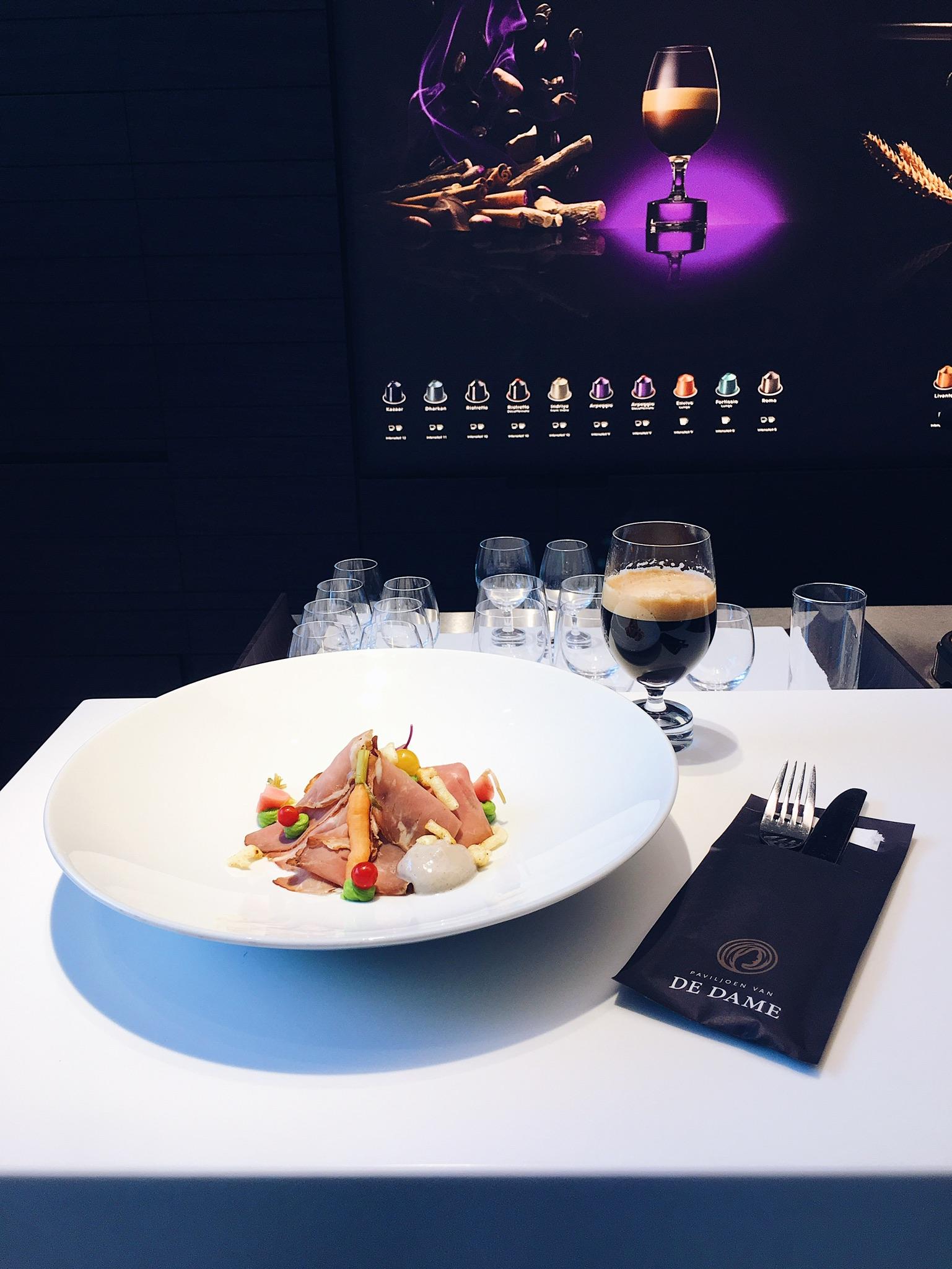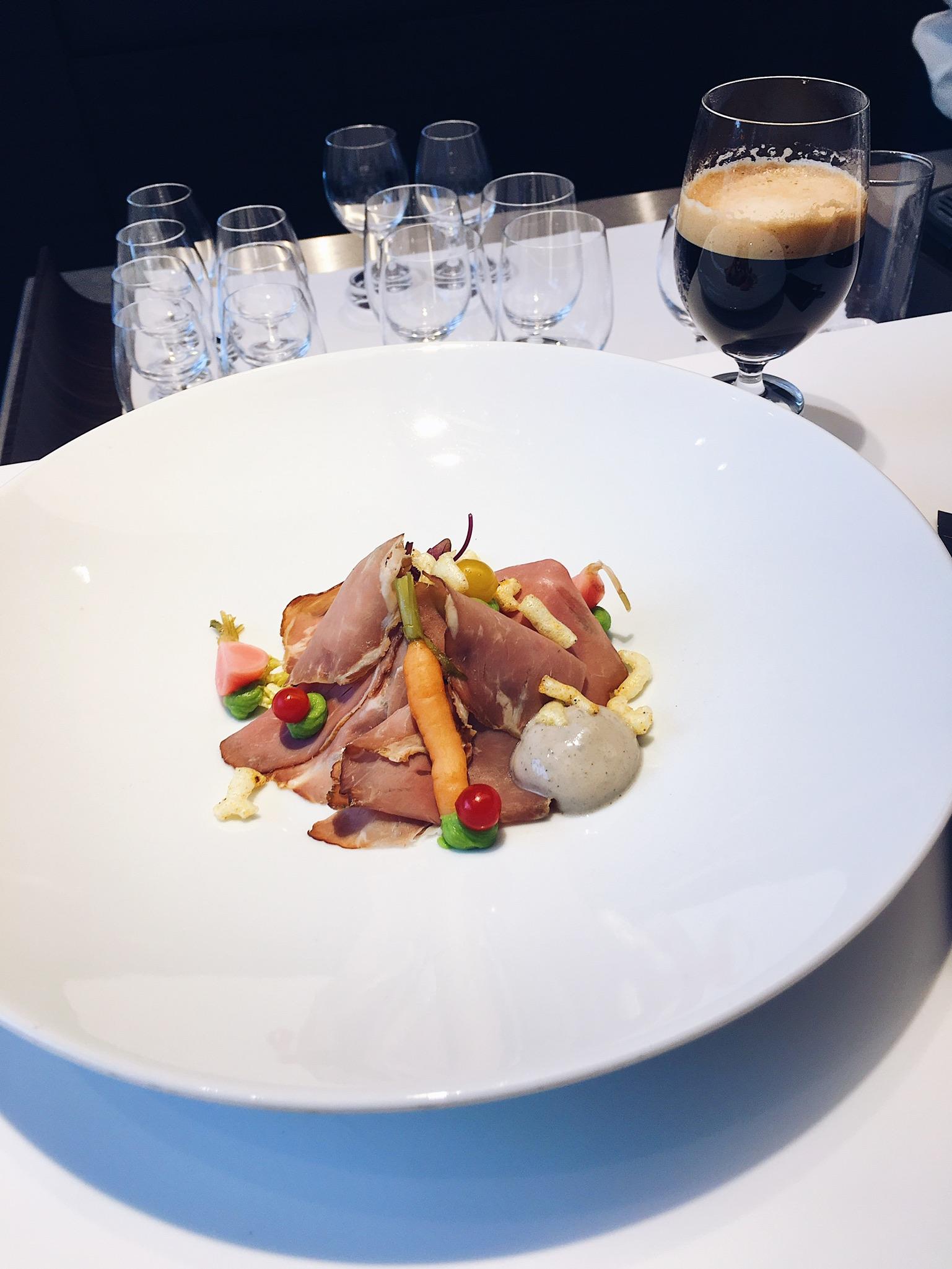 Last but not least a hazelnut merengue and a hazelnut crème brûlée.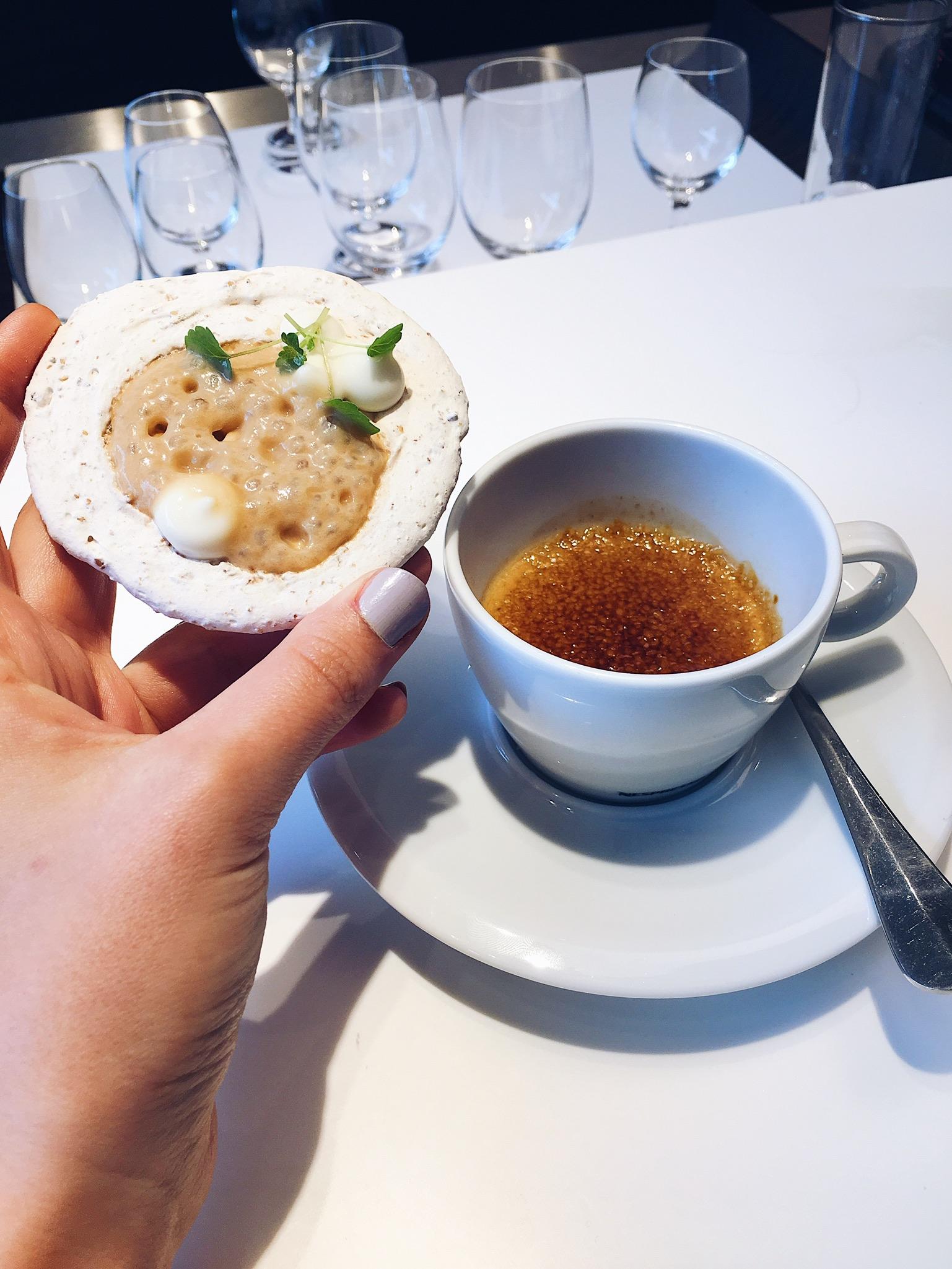 Hugs & Kisses Arielle