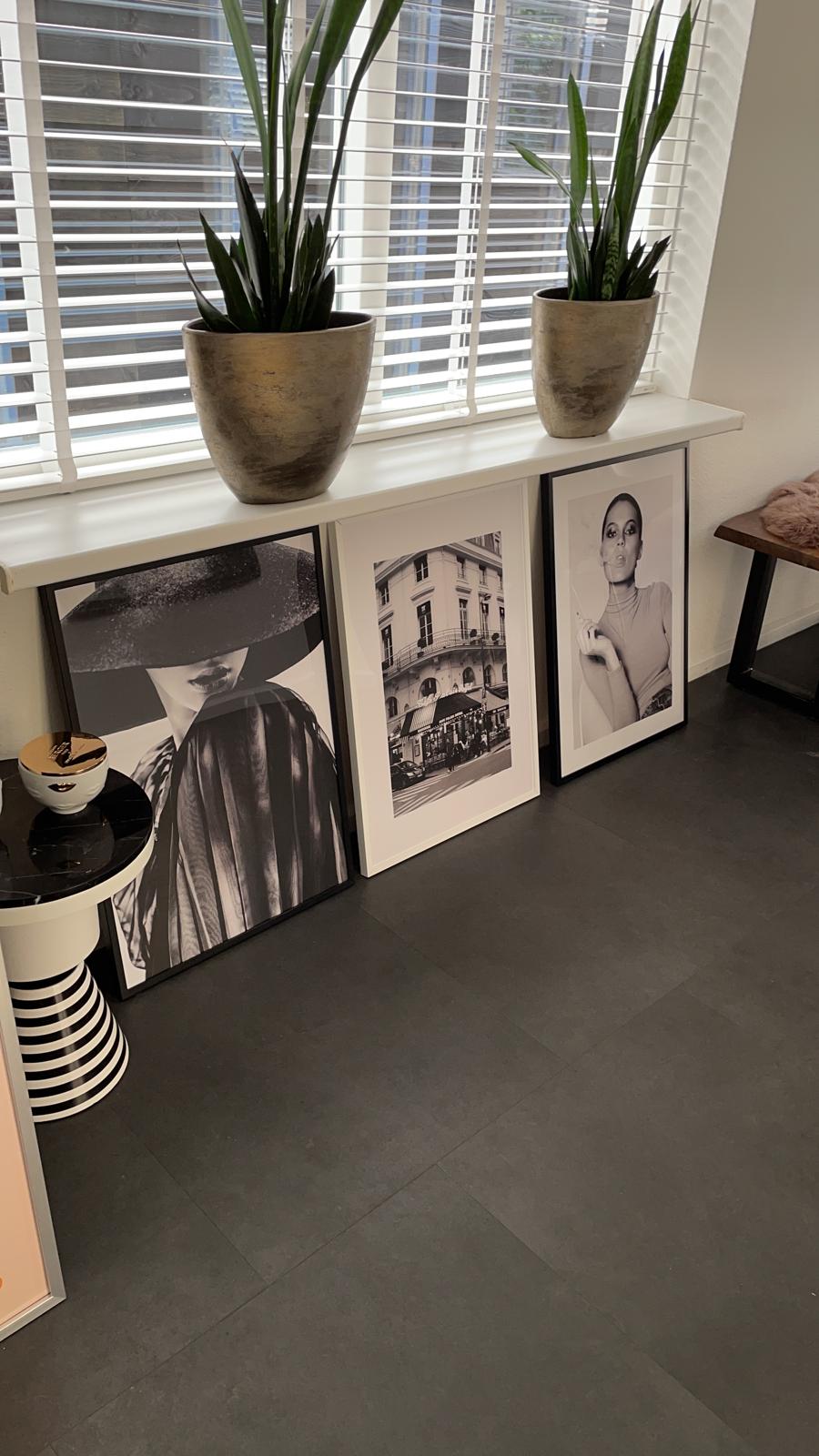 Hi There Loves,
Hope you are doing well! I have gotten a new bunch of posters from DearSam and I am super super happy about it! I am a huge fan of decorating my house and love to tune it up with posters. It doesn't really matter which room, which dresser you want to decorate. I have posters on the walls in every room of my house and I cannot get enough of it. The other thing I love is that you can change it upon your own wishes. It is super easy to change and there are so many possibilities. What I do myself is put the changeable posters behind the one up from so they stay in shape and are easy to change. Besides that I love to combine in groups. I have decorated my hall ways and spiced up my office this time. In my office I have added some summer colors and in my hallway I have used some black and white prints. To make you guys even more excited, I have a discount code which gives you 35% off until the 23rd of August!! Use the code: ARIELLE35.
As you can see it is super easy to combine and work with different styles and colors. If you are out of inspiration you can also look at the website from dearsam. If you go to the photocell section you will find all different options. I have selected some for you down below.
As you can see you can style in so many different ways with the same art pieces. This all upon your style and your wishes. The other perfect thing is that most of the posters are available in all the different sizes.
If you are more into colour you can also see how that works out like this. I am wondering how you guys like to style your posters and if you are into it at all. Looking much forward! With love, Arielle By ArielleDannique
"In collaboration with Dear Sam".