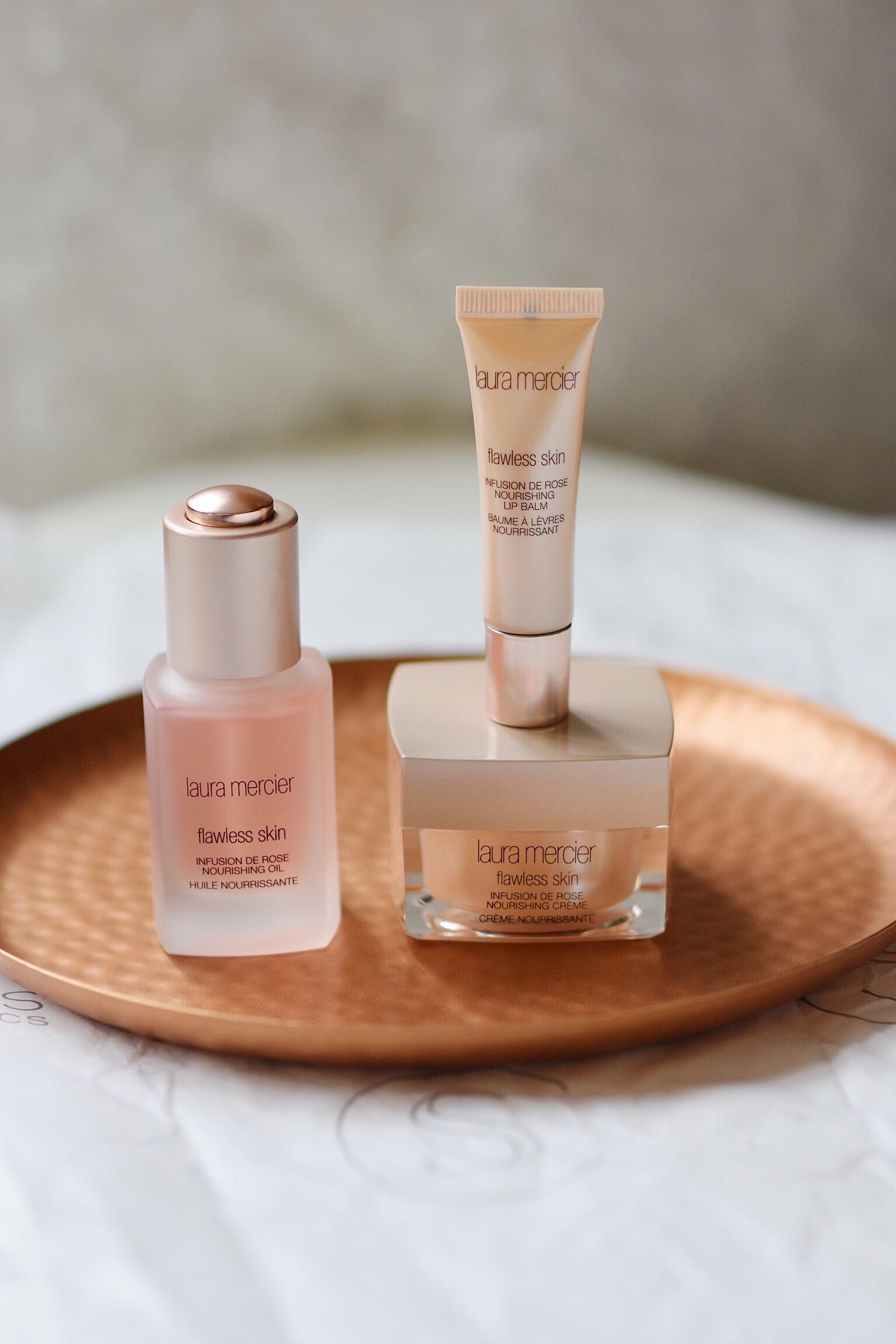 Hi there Beauty Lovers!
Happy Happy me, these amazing products from Laura Mercier got in and I couldn't wait to test them. The package contained both face care and make up products which I will review per section to give you guys a clear overview.
The Face Care
Infusion de rose nourishing collection 2016 limited €110,-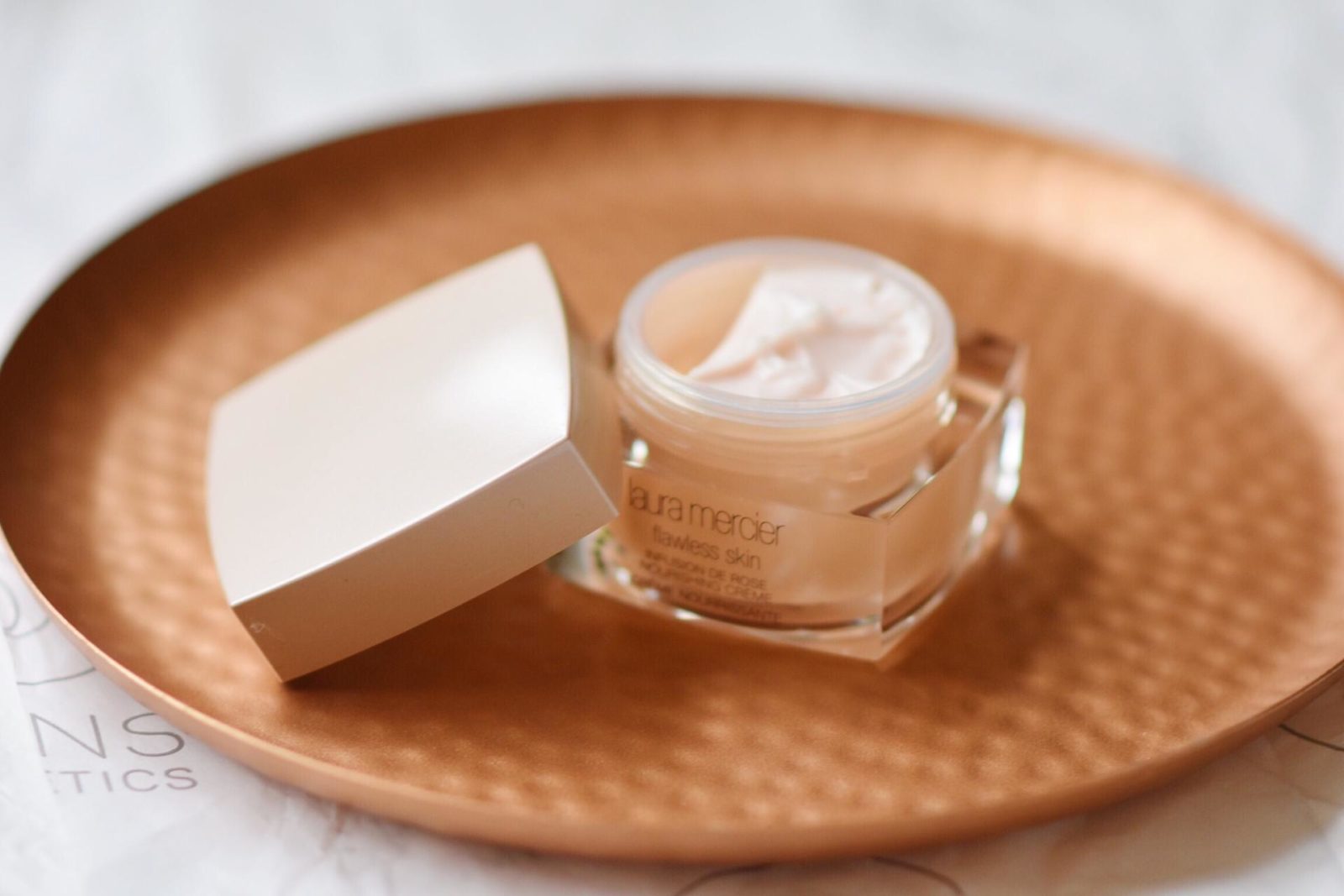 Skin care cream for a flawless skin. I use skin cream every single morning and every single night to keep my face as hydrated as possible. I have a normal skin type as you know if you have read more of my skin care posts. This is a pretty thick cream which I normally won't pick. I applied a little bit on both my cheeks and my forehead (the three places I like to apply the cream when starting). I have spread it out very well and it got into my skin so fast. So even though the cream is pretty thick it gets in so well and spreads easily onto your skin.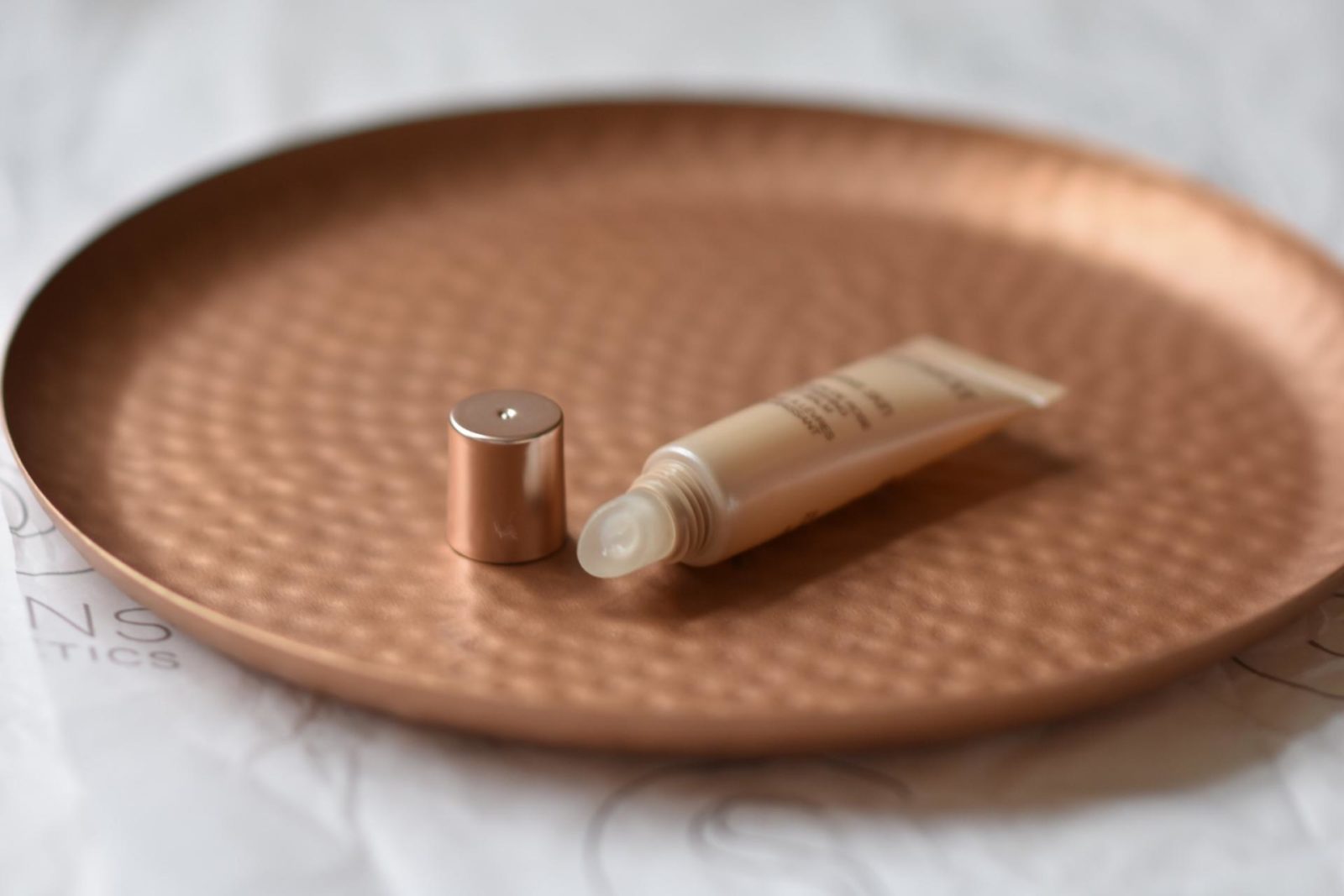 The lip butter. My lips get dry pretty easily and kinda got an addiction to lip products. Every bag and coat contains a container with lip butter. This lip product is a thick gel from which you need just a little bit to get your lips hydrated. It gets in pretty fast and doesn't leave this thick substance onto your lips. It works for quite a few hours which is just perfect for me.
Infusion de Rose Lip Balm €25,-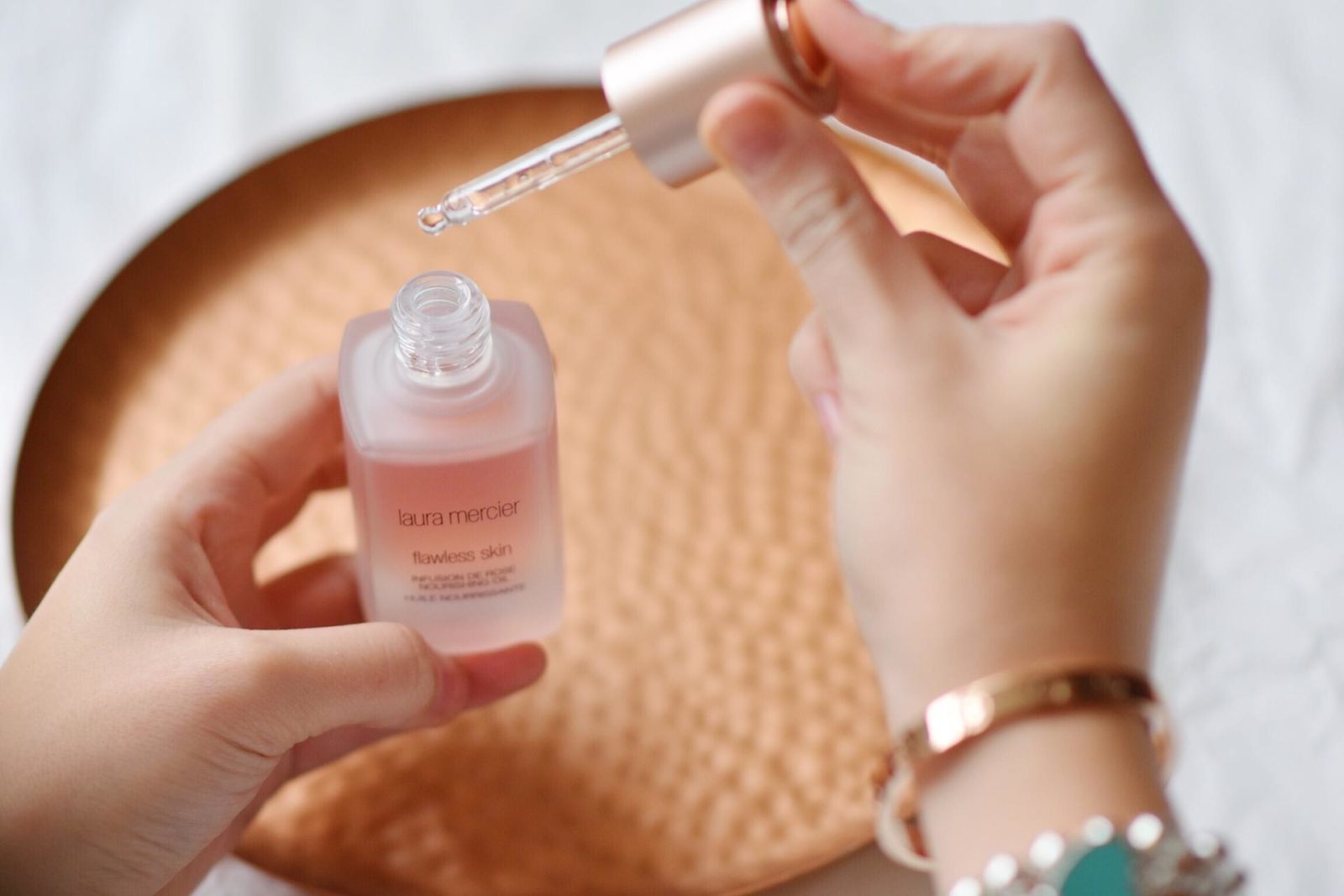 The last face product, the oil. I am a huge fan of face oils since I think they work even better than creams. I prefer the feeling of a cream but the result from an oil. I applied three drops of the oil and spread it out onto my face. I don't rub the oil into my face but I dab it onto it so it really gets into my face and not into my hands.
Nourishing oil €60,-
The Make-up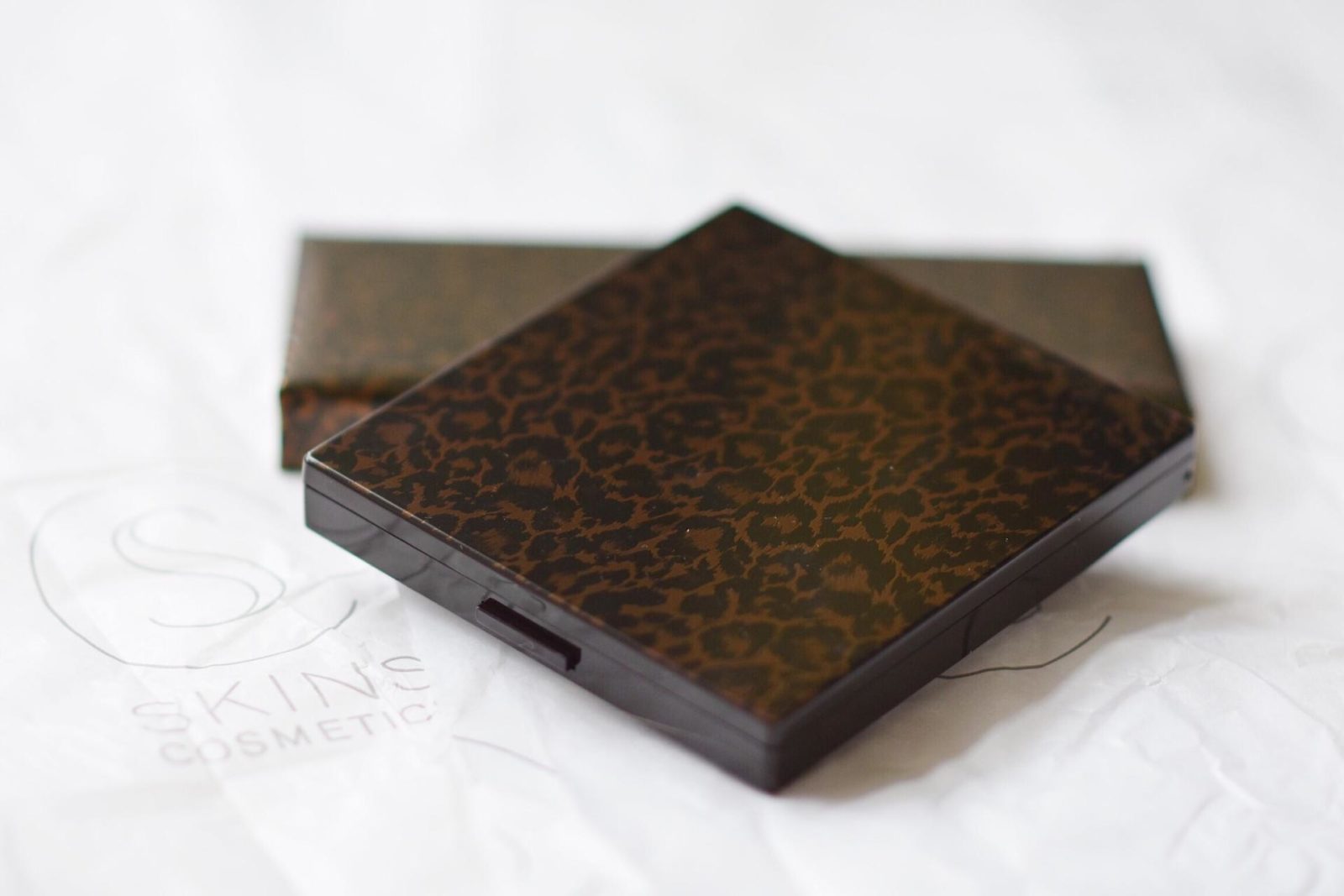 The packaging is just so so pretty, besides the product inside it has an amazing outside!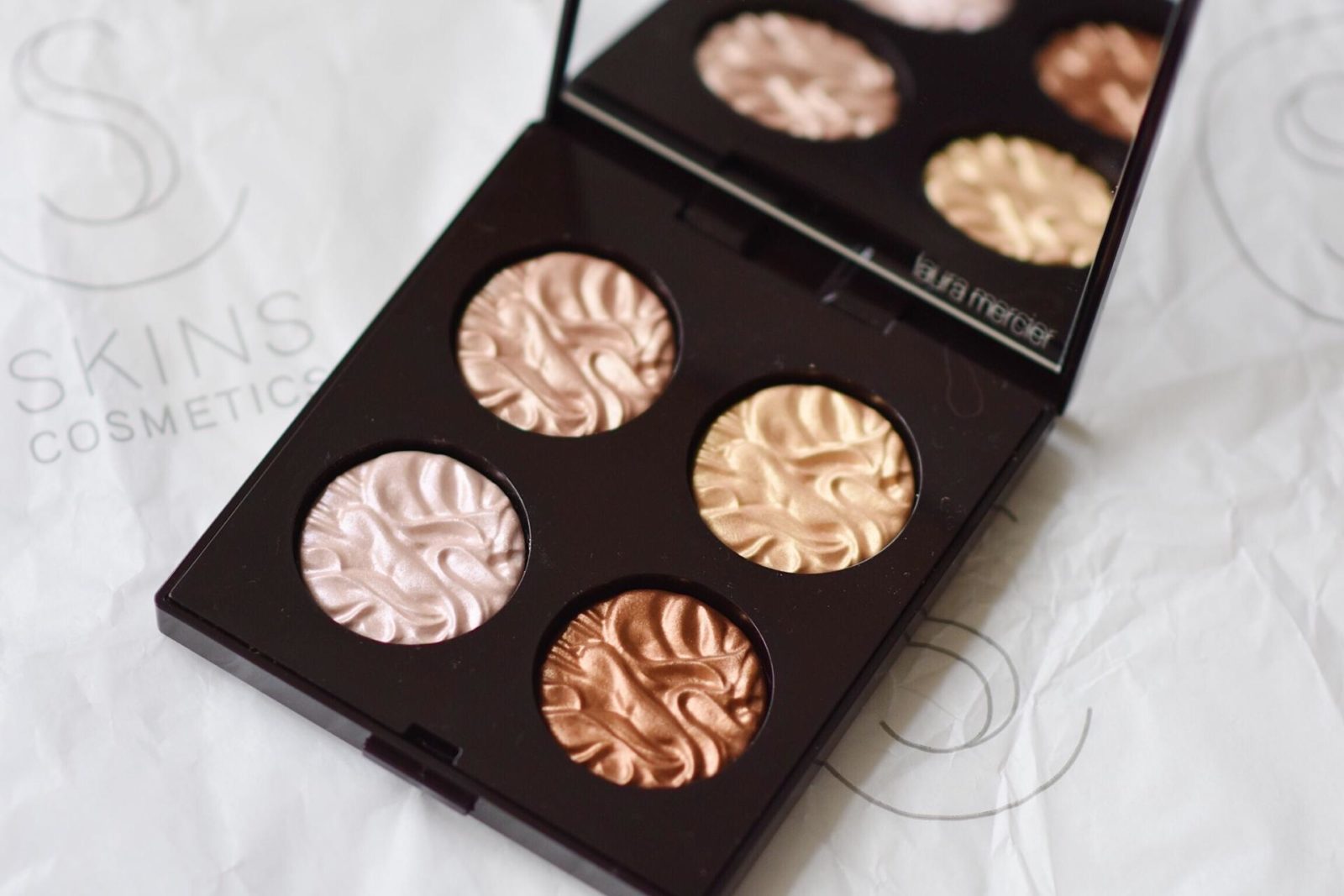 Highlighter Oh YES I love you! I am a huge fan of highlighters since I think it gives this amazing touch to your face. It just lifts and lights up different parts on your face which gives this natural glow to it. I love to apply different highlighter on top of each other since I think it gives a greater look.
Fall in love illuminator €58,-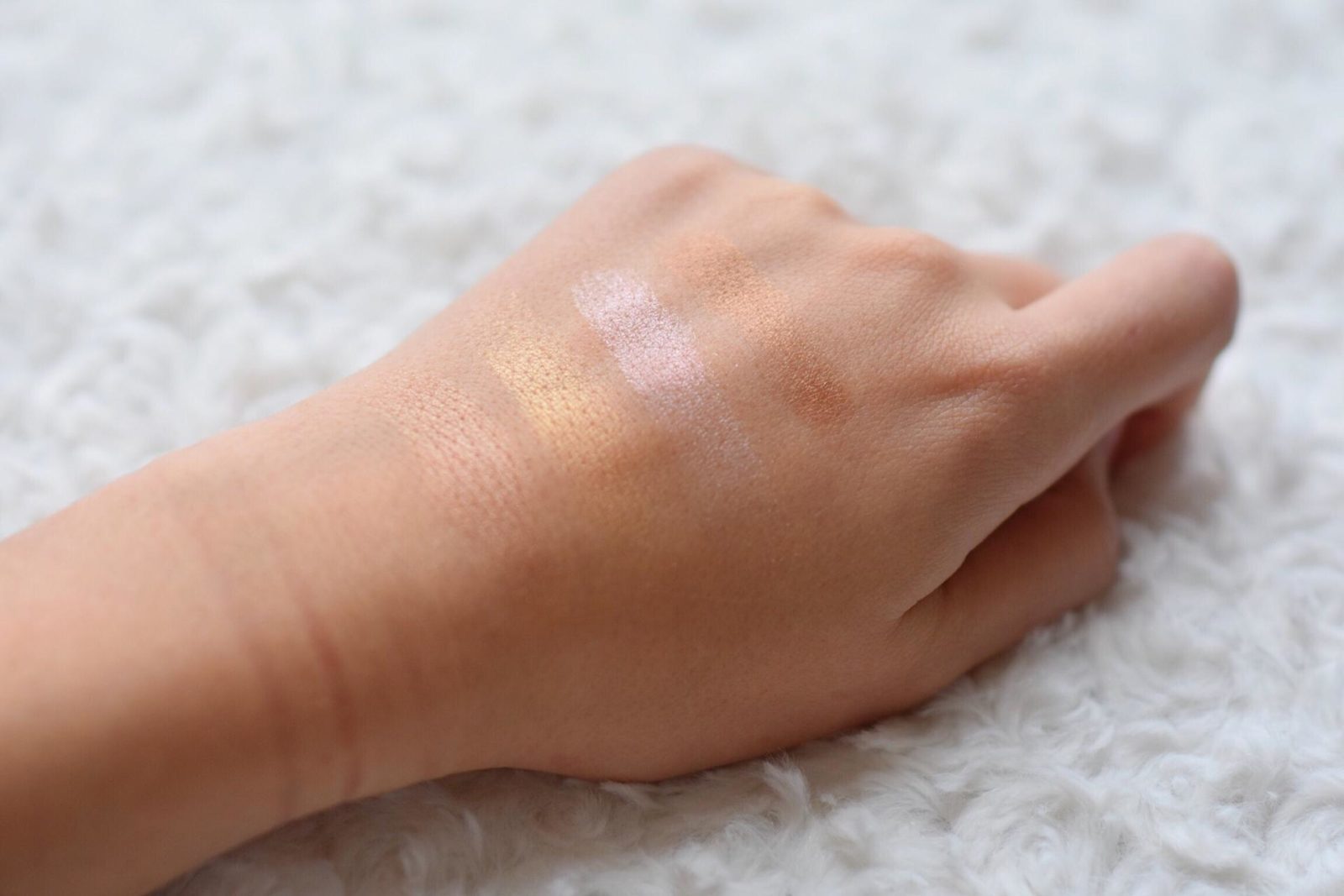 The swatches from the highlighter kit. The highlighter is so well pigmented and stays onto your face the entire day.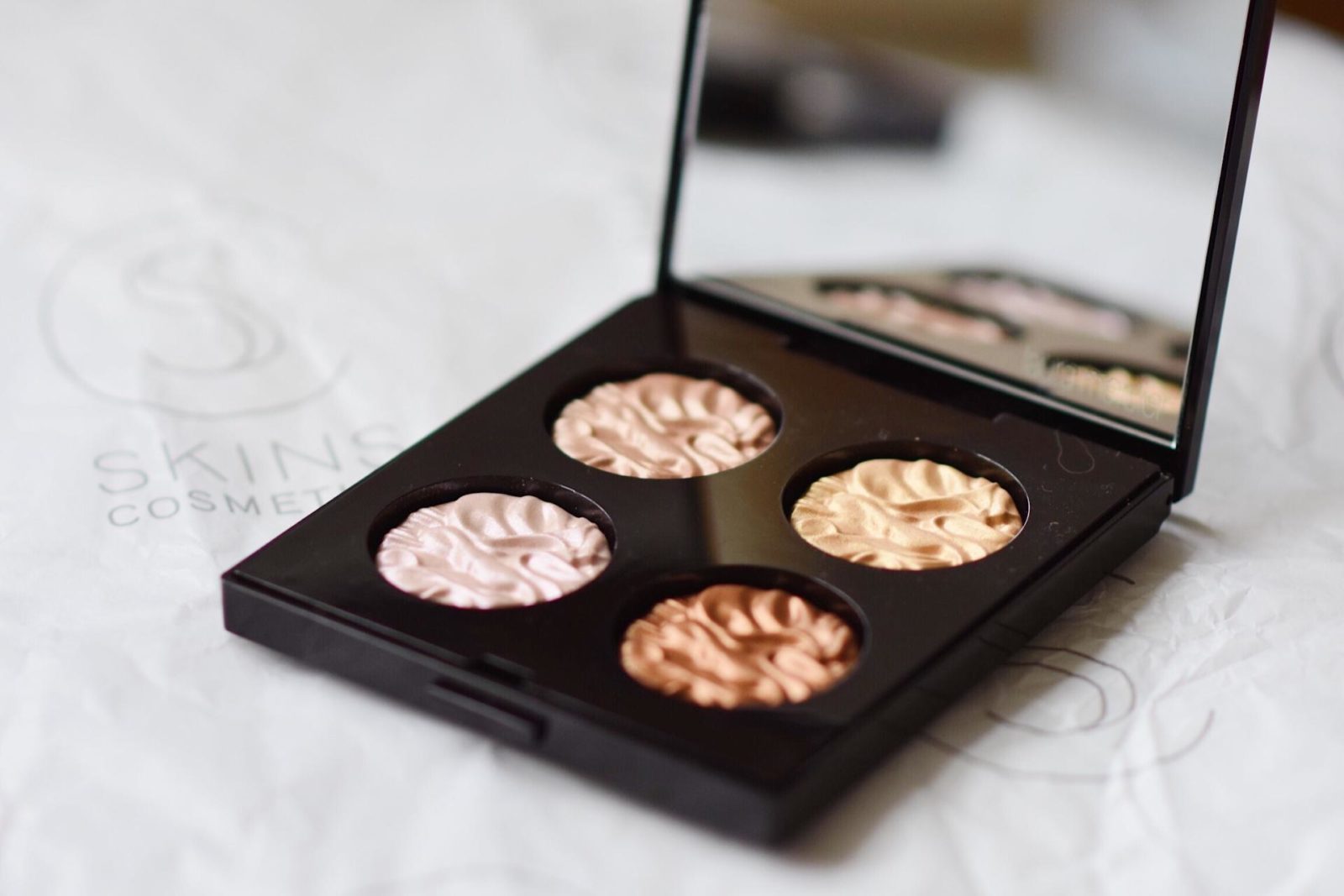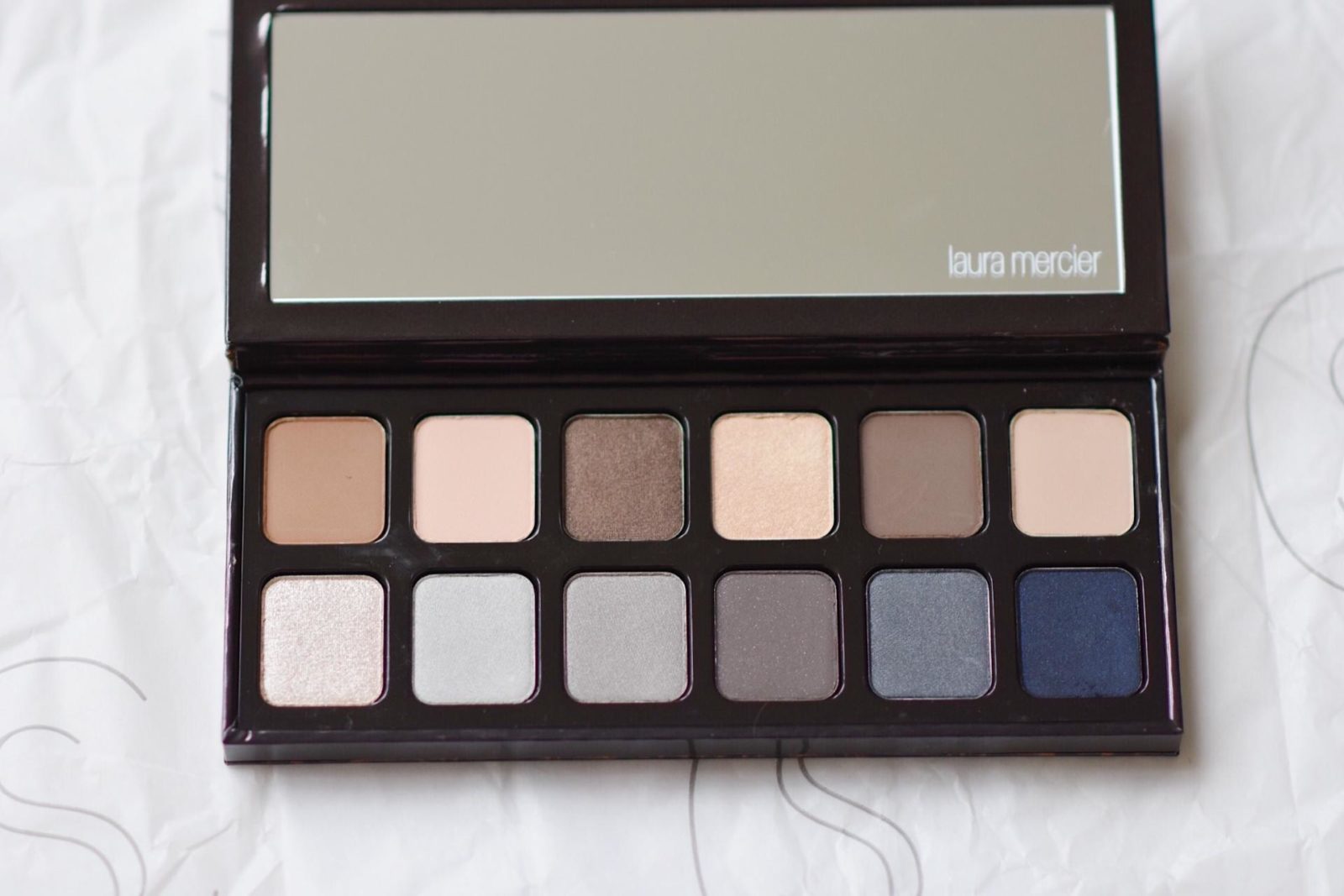 Eye shadow, my all time favorite to apply onto my eyes. I think that eye shadows give your eyes an amazing look. Personally I love to apply nude and glowing colors. Gold, silver, white and other nudes are to be found in all of my eye shadow pallets. I probably wouldn't really use the blue color during the day but I would for a night look. I do however use green eye shadow and green eye-liner since it just gives this extra touch to my green eyes. With blue eyes, blue and grey colors would look perfect! When wearing a velvet dress for example, it would look great to make your eyes just a little darker.
Double impact eye color collection €58,-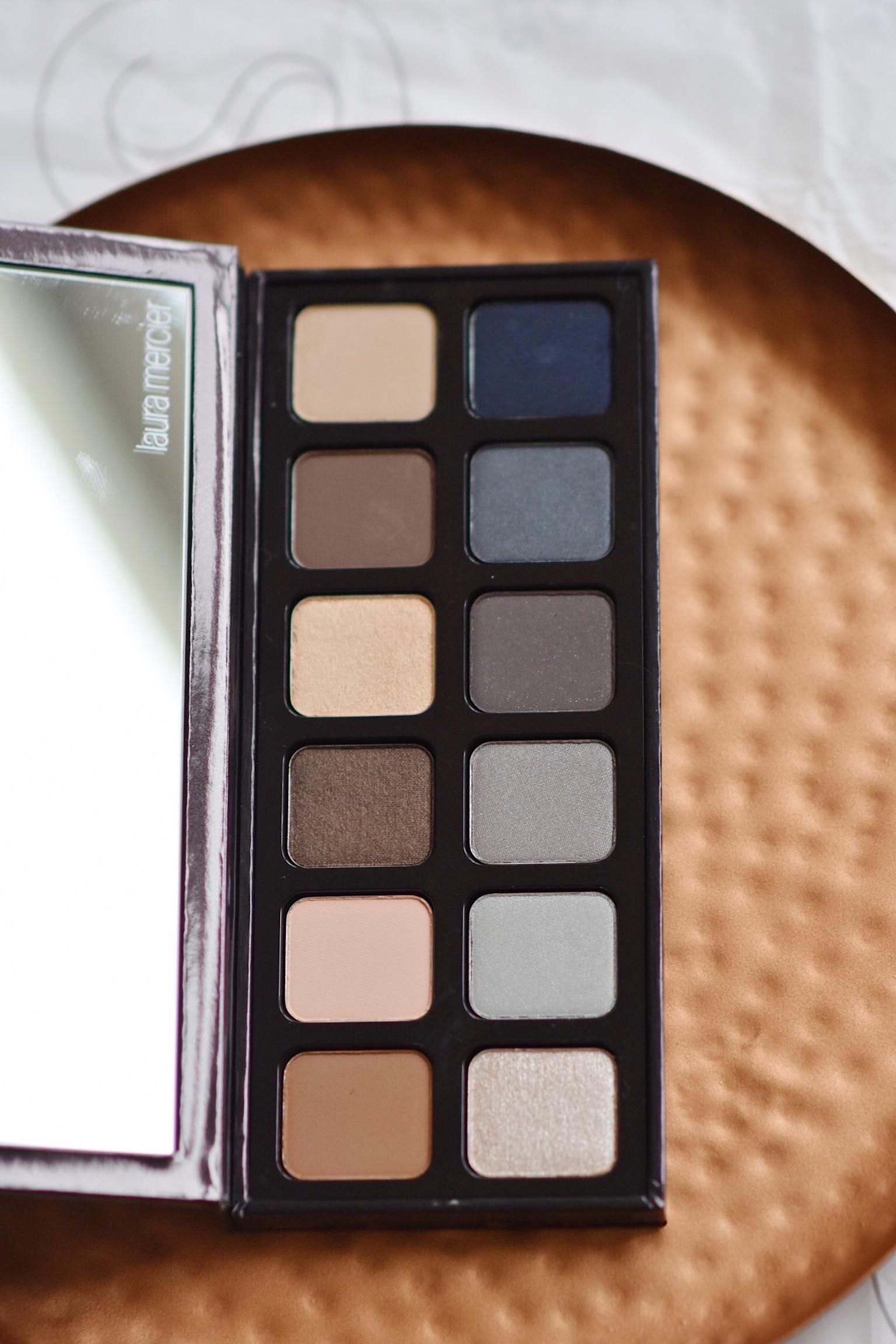 The eye shadows are so well pigmented and I love to match these together. I love to apply a nude basic, a dark color on the outside, a lighter color on the inside and a glitter in the middle. This gives this amazing look to your eyes.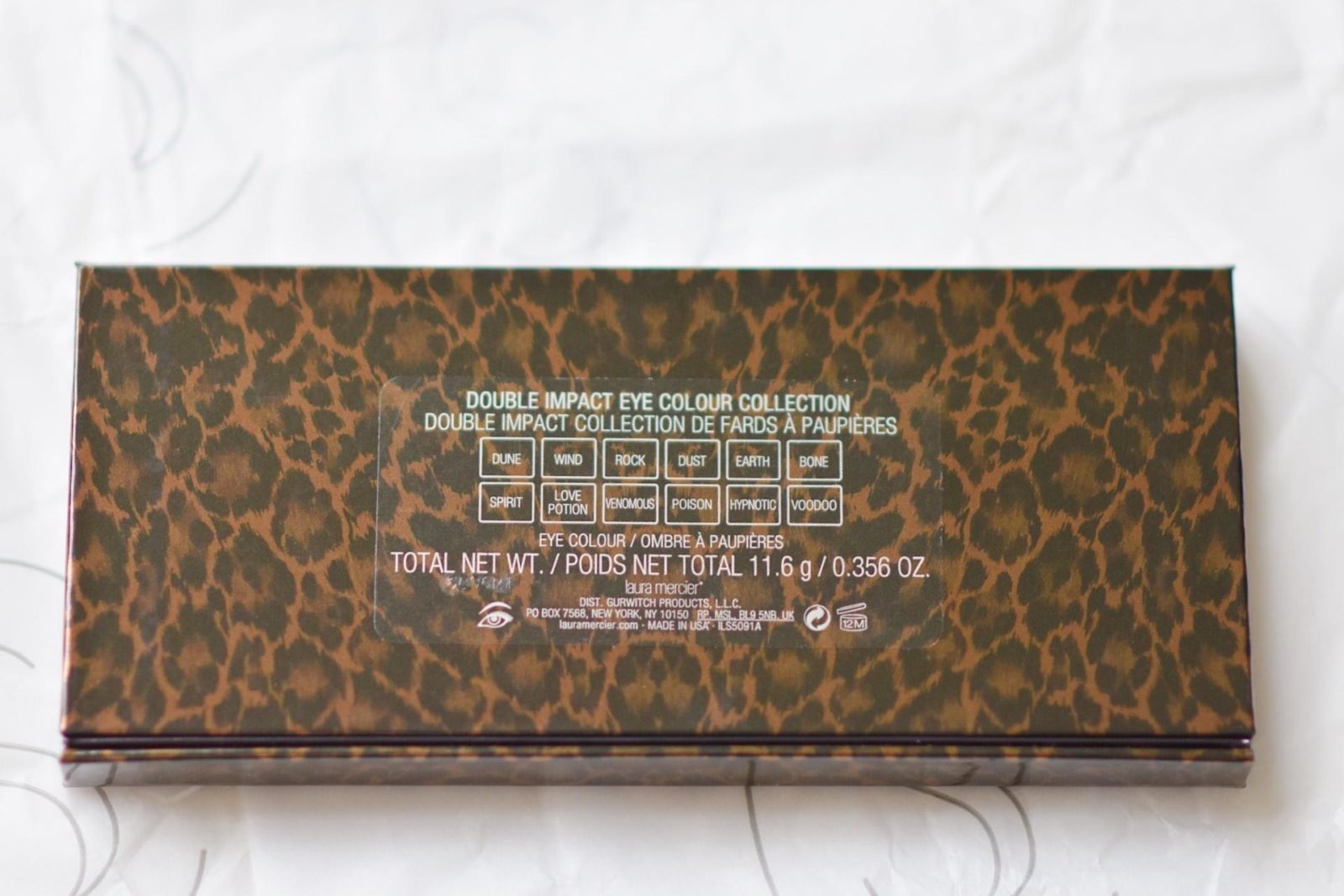 Let me know what you think about these products. Have you ever used Laura Mercier?
With Love, Arielle