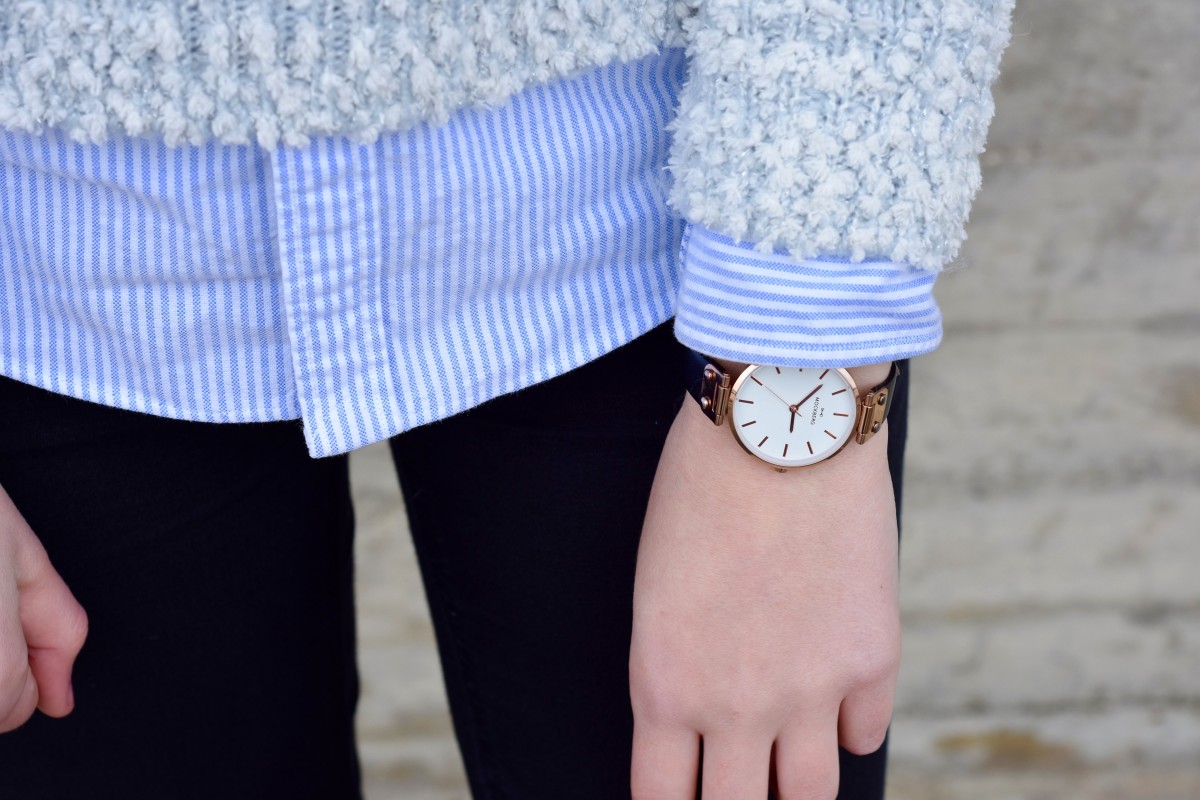 Hi Hi Guys,
Today its time for a new outfit post. The weather is being so great this week so the perfect time to shoot some outfit pics. Today I am wearing blue colors which I totally love. I wearing a shirt with a fluffy jumper on top of it. The shirt is just a little darker than the jumper but the colors suit each other. Both items have a little white in it which makes the blue a little softer. Both items can also be worn separately. In the summer I combine this shirt with white jeans or with some shorts. In the winter I either wear the jumper with a shirt underneath (white or blue) or I wear the item on itself. I combined the outfit with black pants which makes it look classy. The shirt and jumper can also be combined with a jeans which makes it a totally different look. For the shoes I chose my Clarks Desert Boots since I think it suits with the classy style and the black pants. You can also combine it with sneakers to have a complete other effect. My outfits aren't complete without bags. I love big bags because you can throw so much stuff in it but when I am out for just a few hours I am a fan of these lovely small bags. For this outfit I picked my mums gold Furla bag which totally suits the colors of my outfit, don't you guys think? Even though the Sun is out it is still freezing cold! I am wearing my grey coat and my grey scarf to finish it off. This scarf from Acne Studio is so incredibly warm I can't even describe it, just try one I would say! An outfit isn't complete without suiting accessories, at least I think! I am wearing my Rose-Gold Mockberg watch and my Rose-Gold Tiffany & Co necklace. When I am wearing and outfit like this I keep the accessories rather basic.
What do you Guys think of the outfit?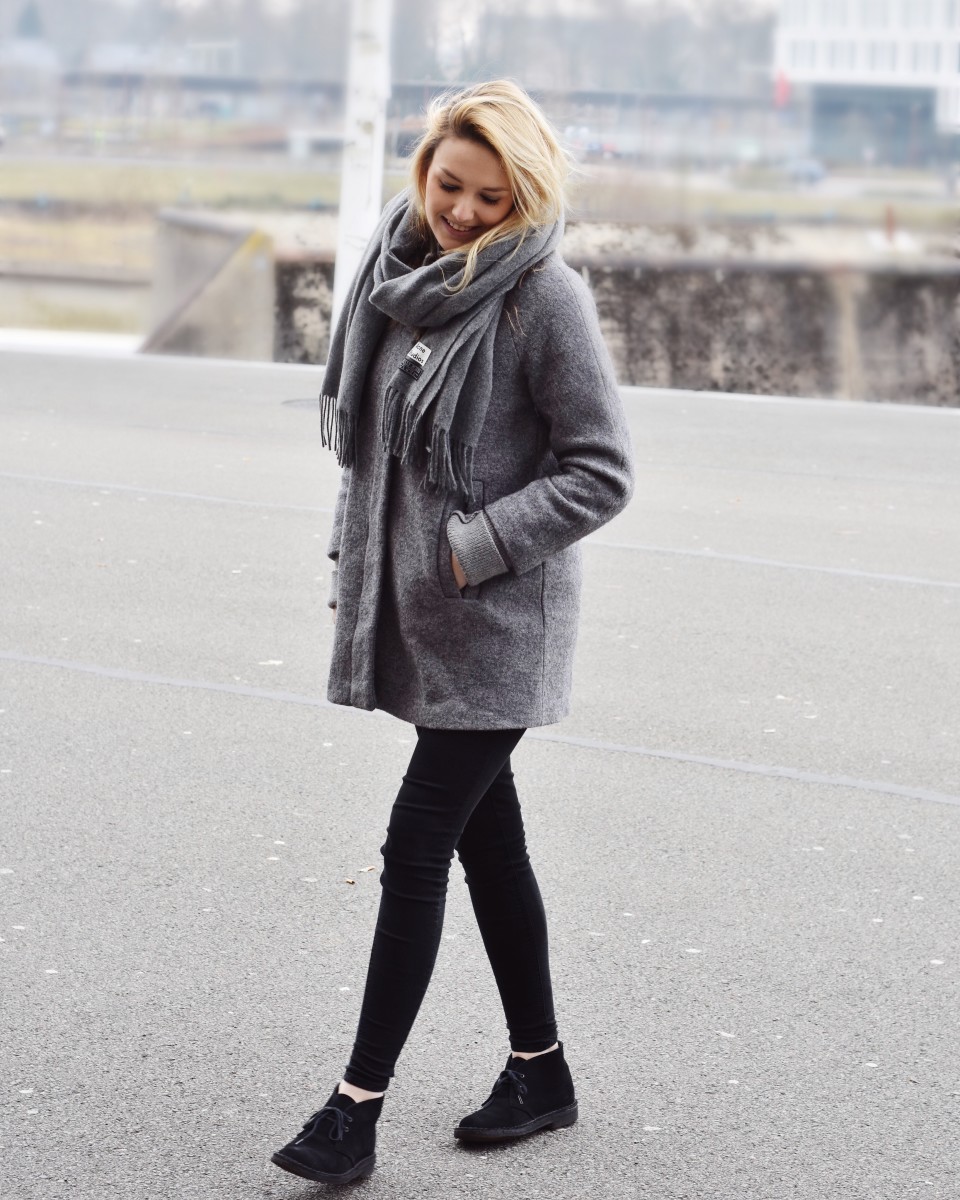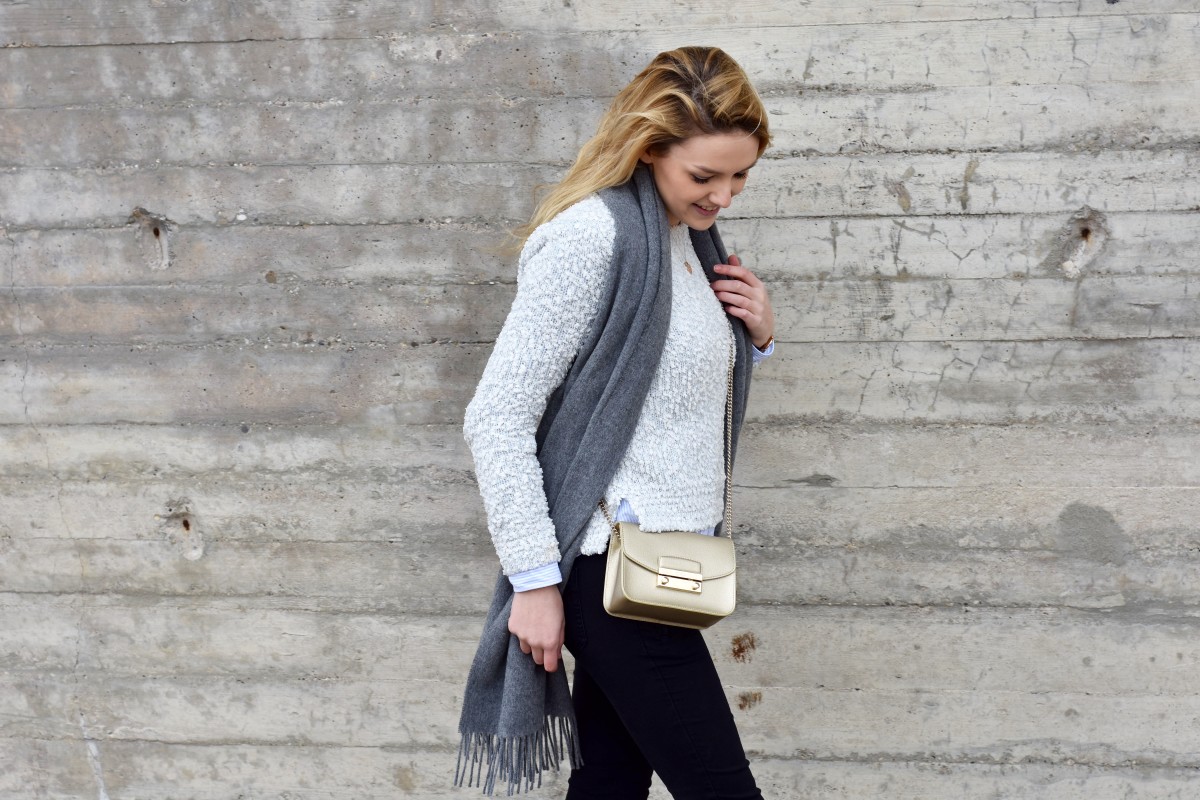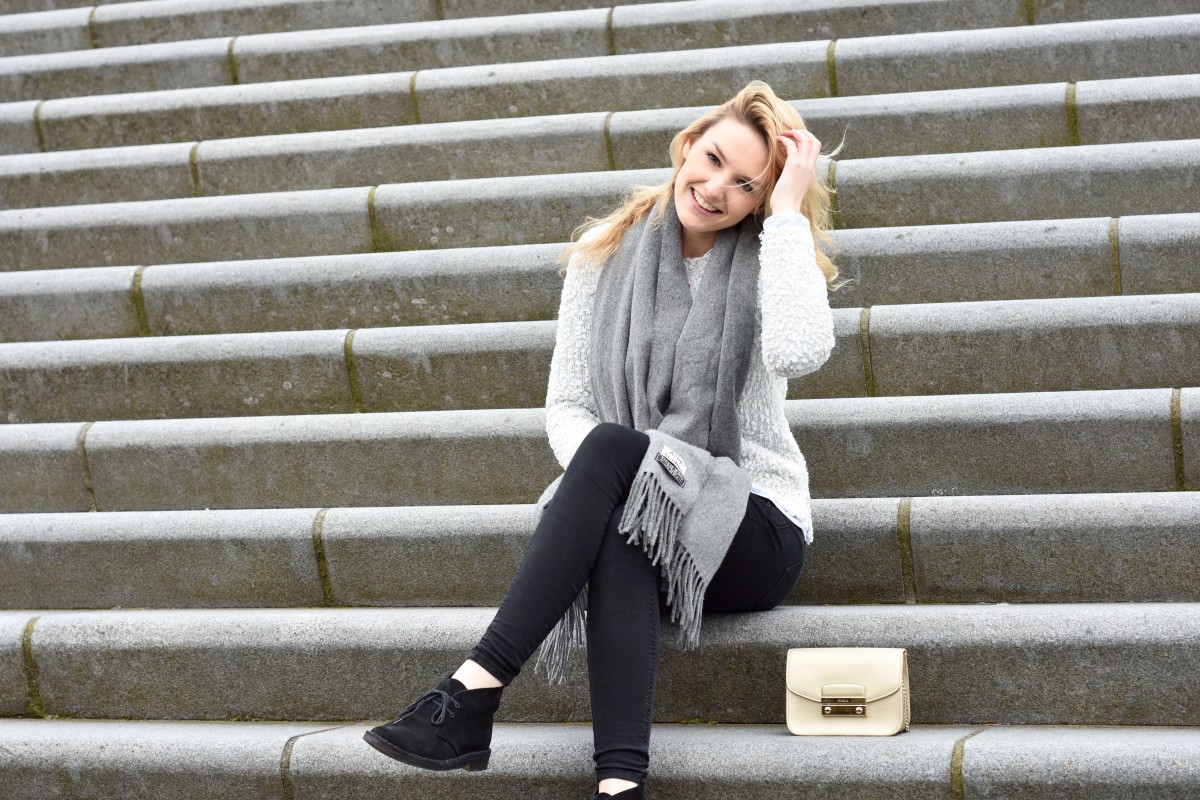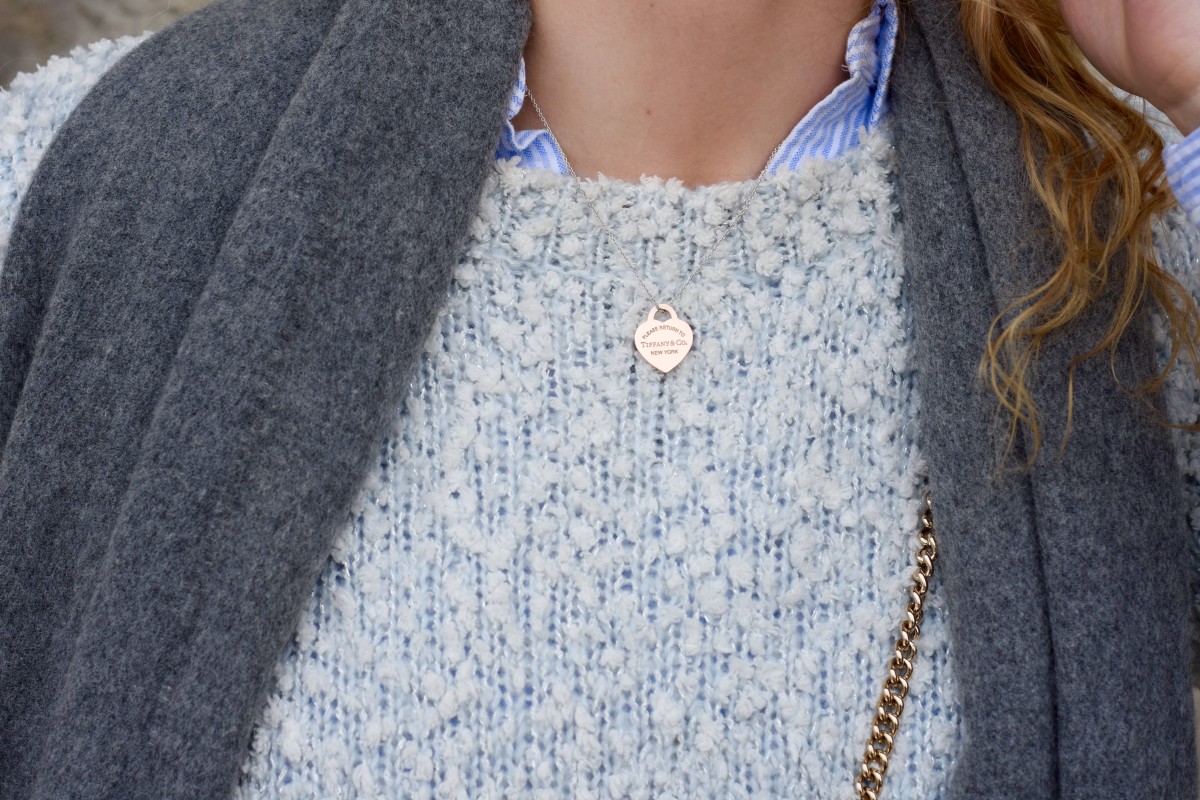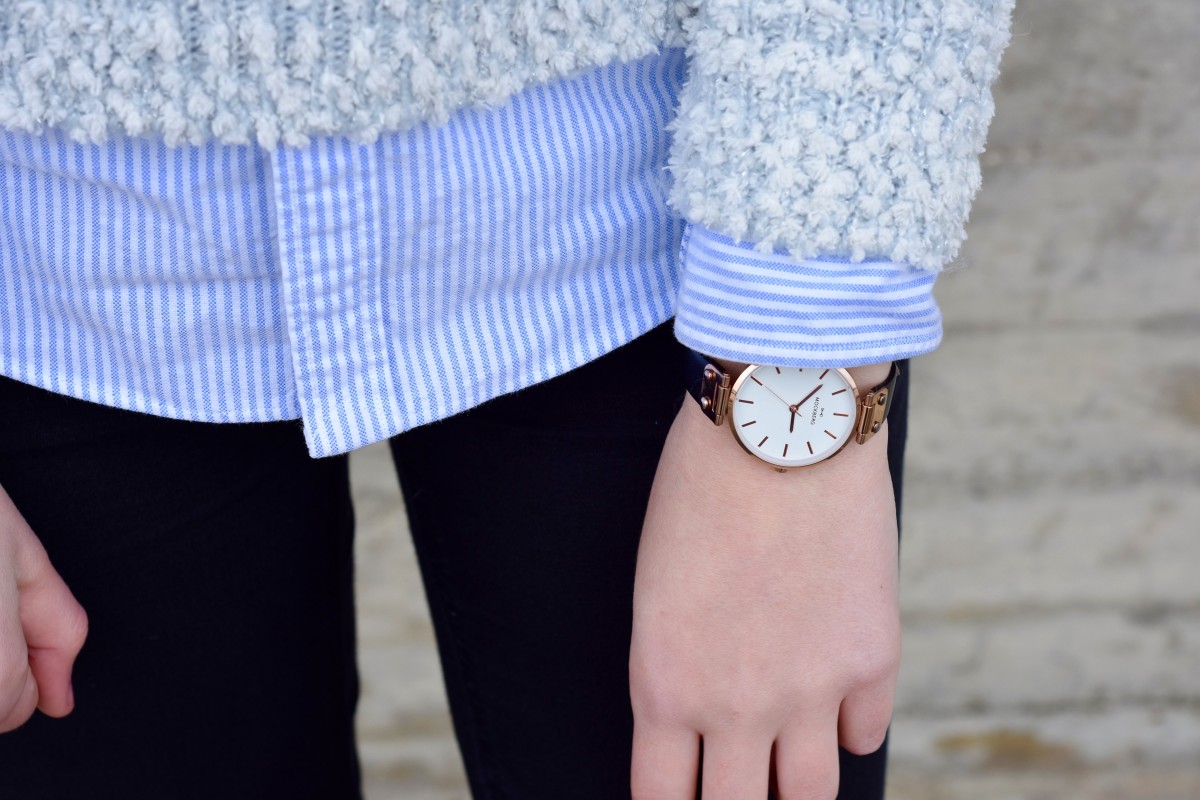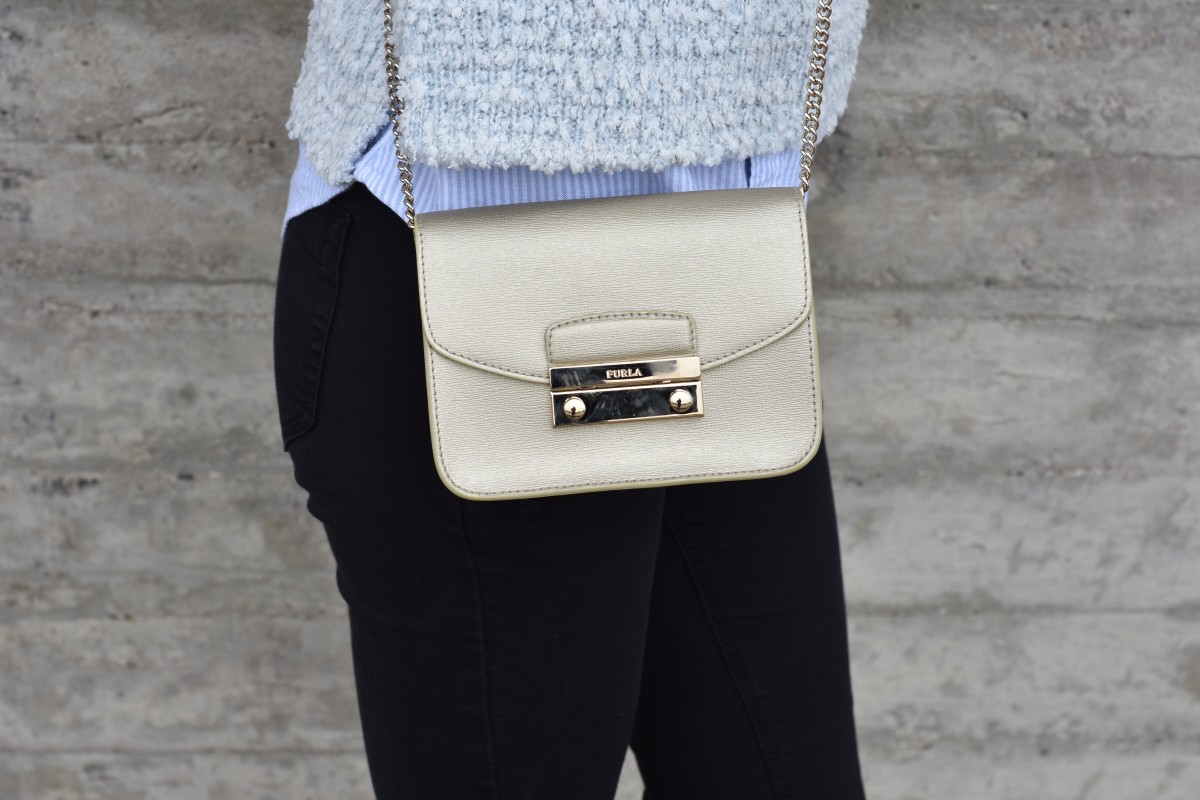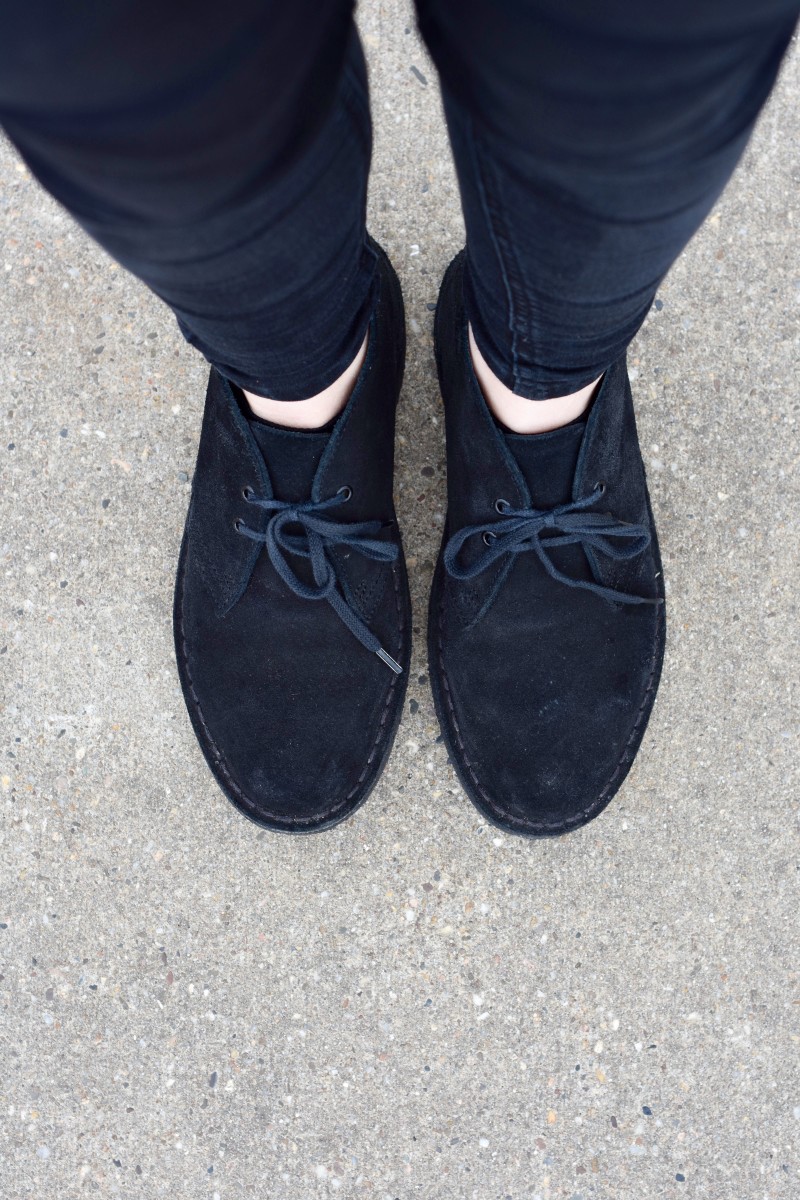 Outfit details
Shoes: Clarks Desert Boots
Pants: Zara
Shirt: Ralph Lauren
Sweater: Hollister Co
Coat: Zara
Bag: Furla
Scarf: Acne Studio
Watch: Mockberg (Model: Sigrid)
Thanks Guys for reading my post! There are a lot of posts coming up So I would say Stay Tuned!!
For a little preview about one of them you can check my Instagram Tomorrow!
If you have any tips or requests you can note them down below!
Have a lovely night everyone!
XOX Arielle Dannique