Hi there food lovers, how are you doing? Last week I had an amazing lunch at bij hartje Zwolle. I was so in love with their concept that I thought it would be nice to share this hotspot with you guys. They have started seven years ago and changed their concept two years ago into this amazing one. When I grab a lunch somewhere I love to try more than one dish. Since the plates are usually pretty big it is not really possible to do so.
At bij hartje Zwolle they have designed a concept where you get a menu card and cross about 6 ditches for a great lunch for two. We started off with a cup of coffee, some pancakes and a smoothie bowl for breakfast. They have a lot of breakfast dishes as well as lunch dishes. We continued with a lunch at which we choose for the hamburger, the hotdog, the Italian tosti, the paprika soup, the quinoa salad and some fresh fries.
Not only the concept but also the food is just so amazing. Everything is full of taste and presented in a super nice way.
Want to go grab some lunch, or breakfast or diner? You can find them at Burgemeester Drijbersingel 67
8021 JB Zwolle. The menu card can be found right HERE. There is a possibility to eat gluten free as well.
Have a look at the dishes and let me know what you think of it!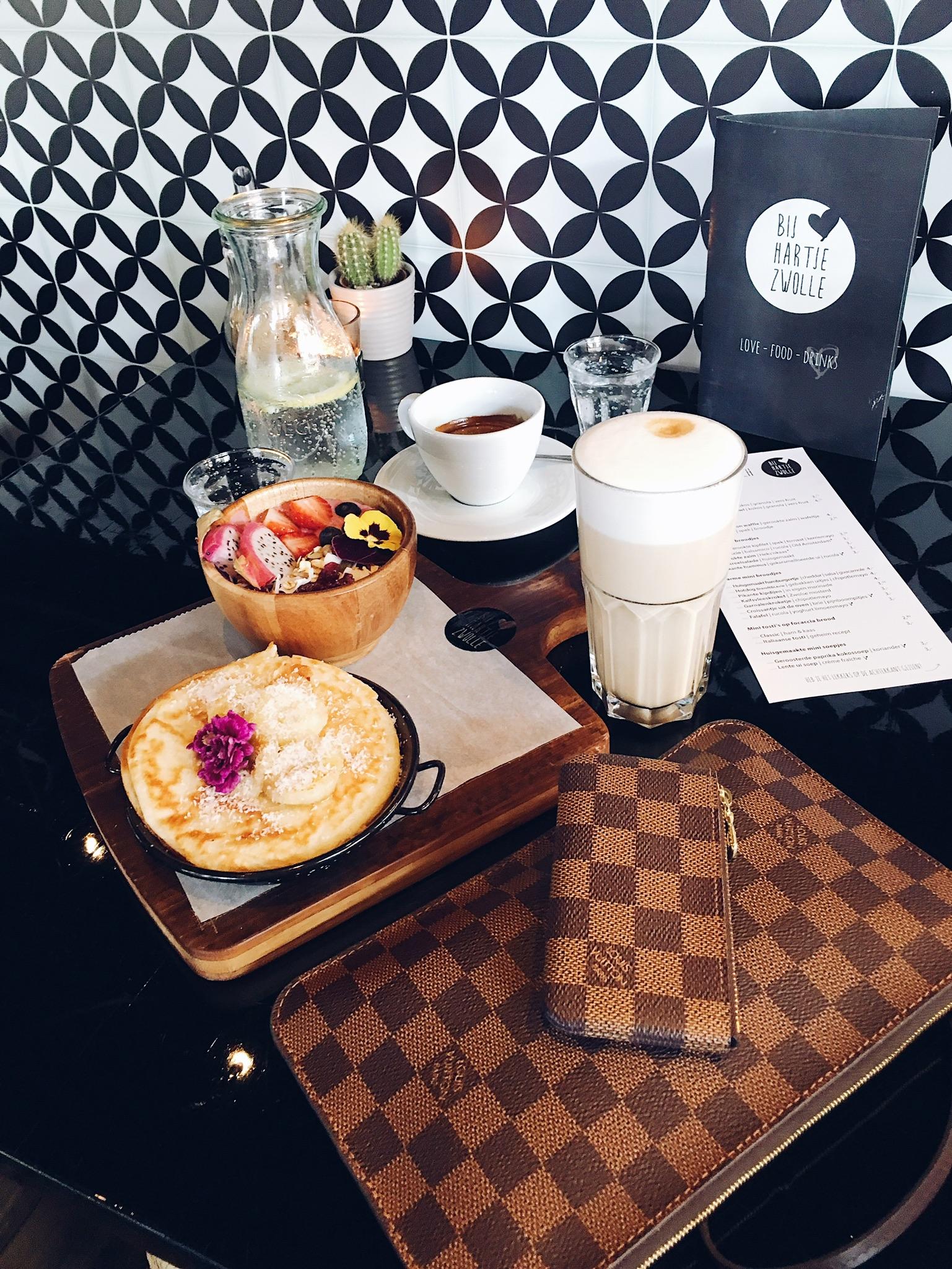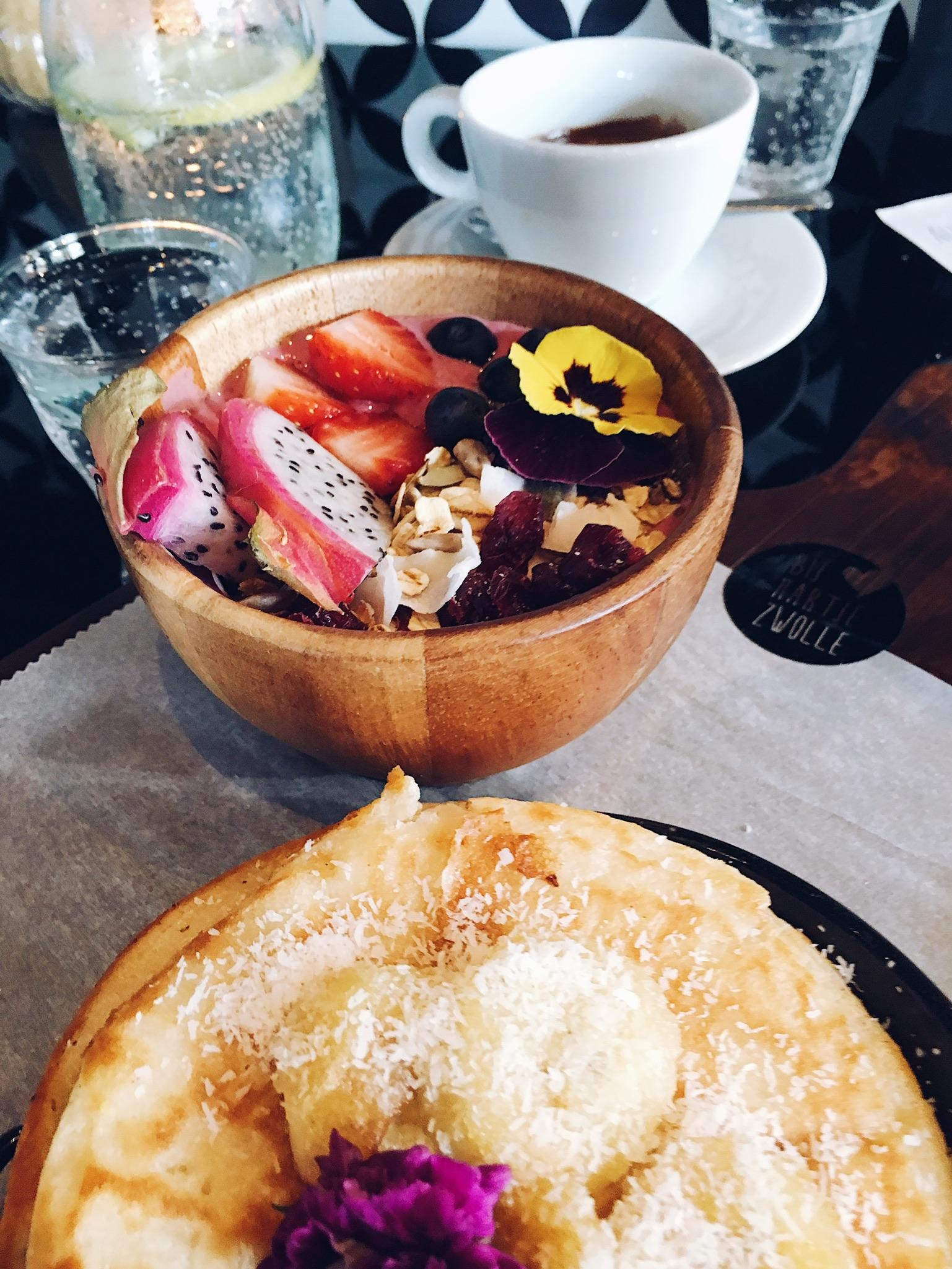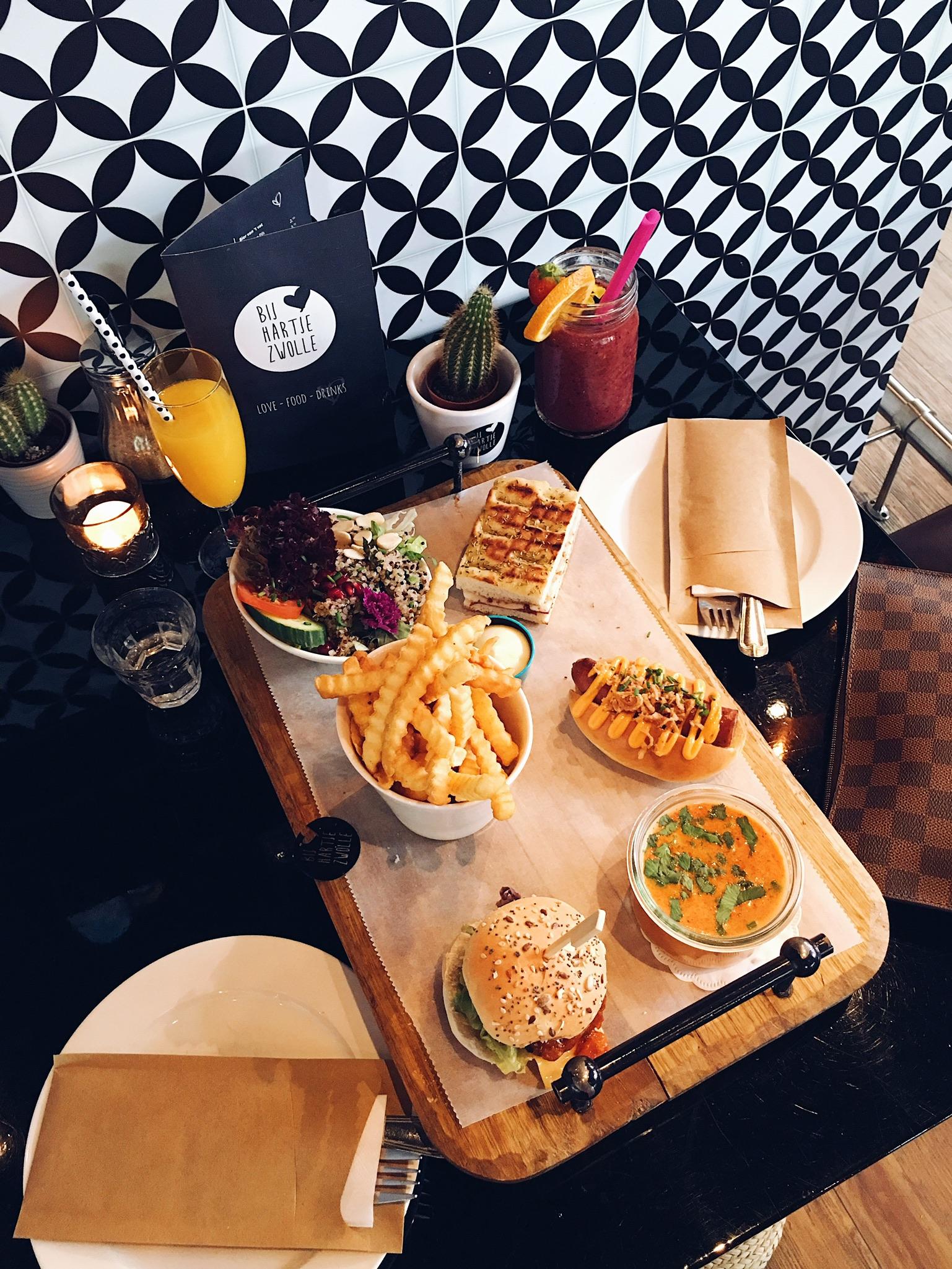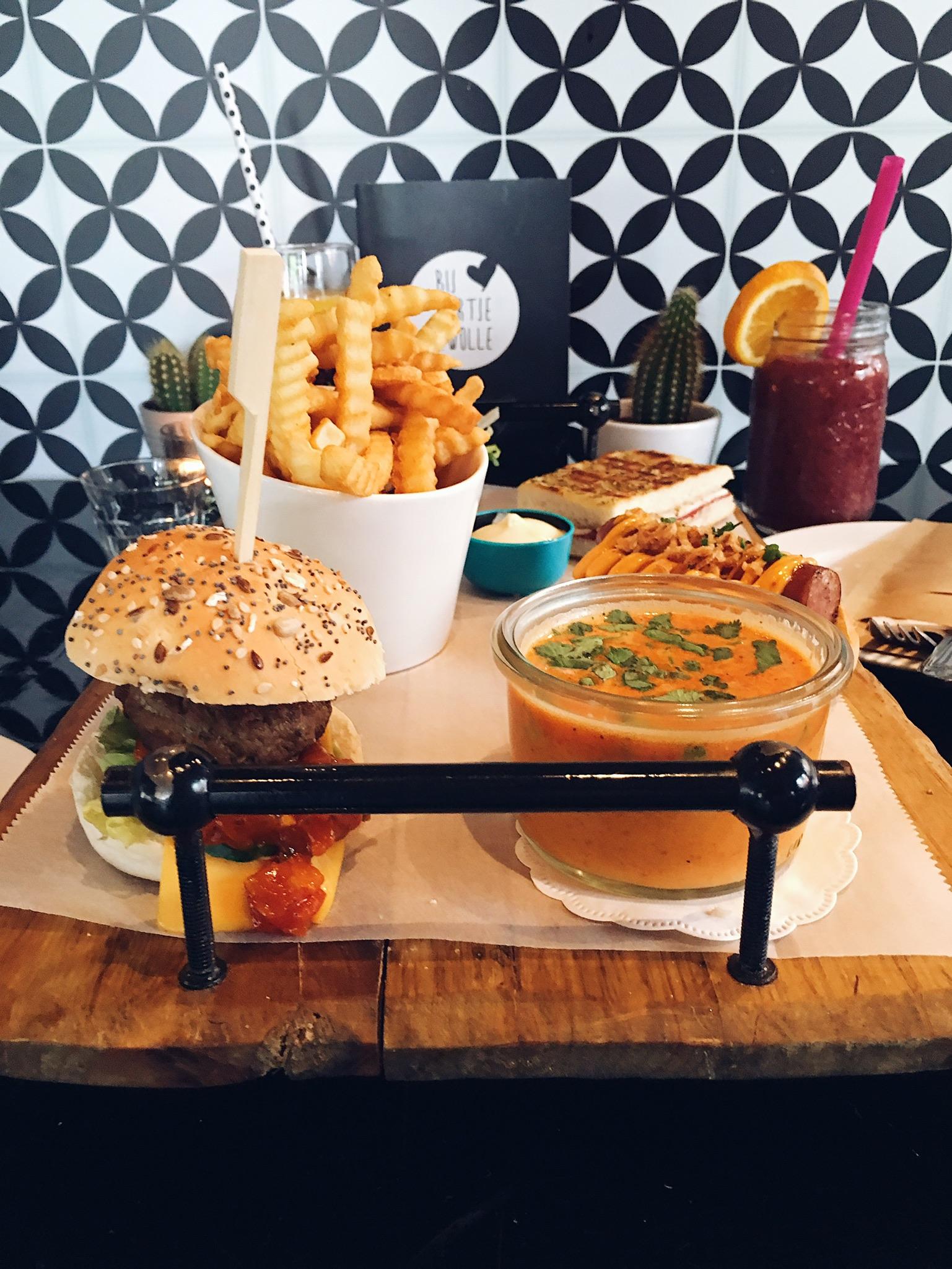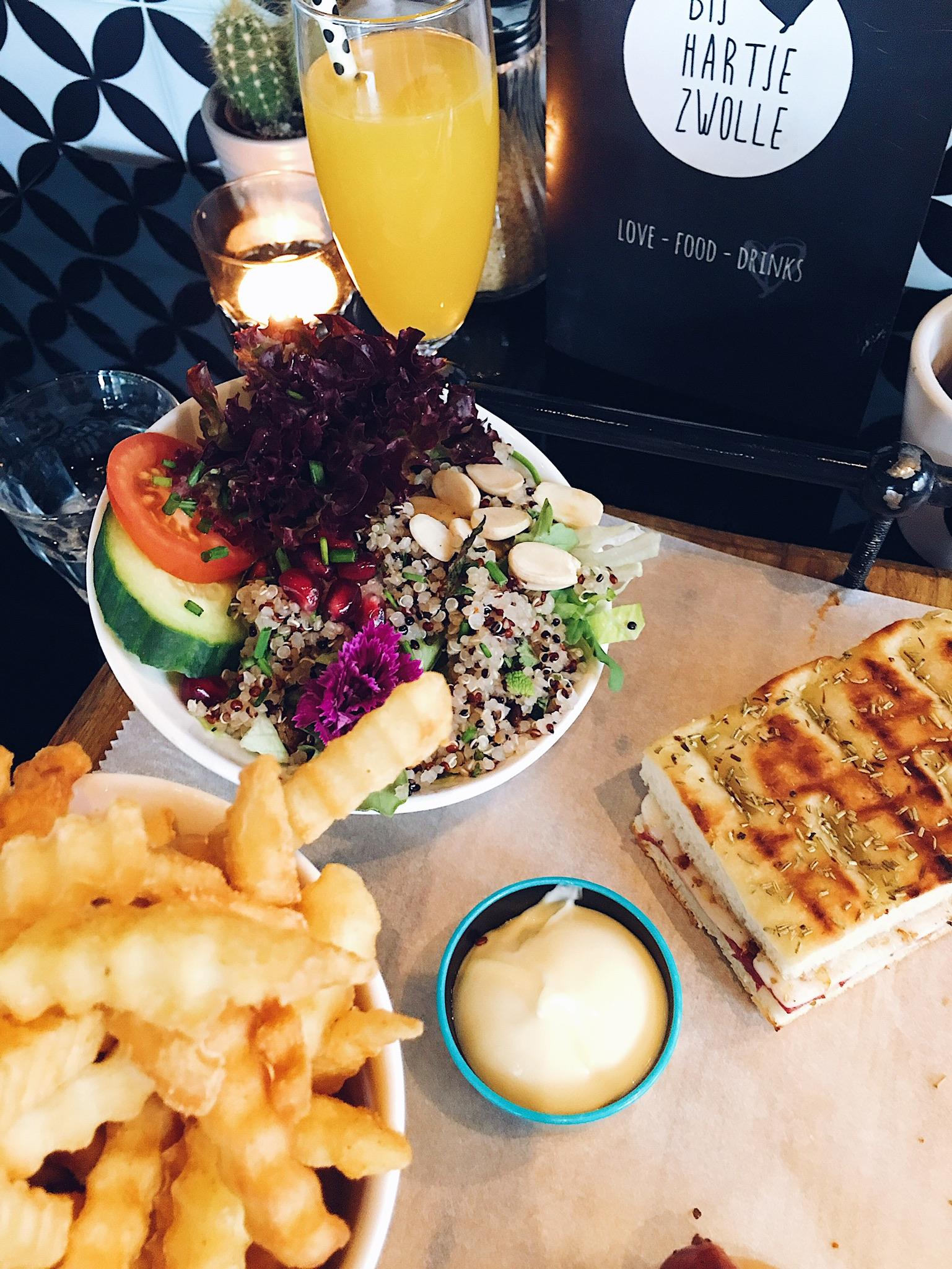 Hugs & Kisses Arielle