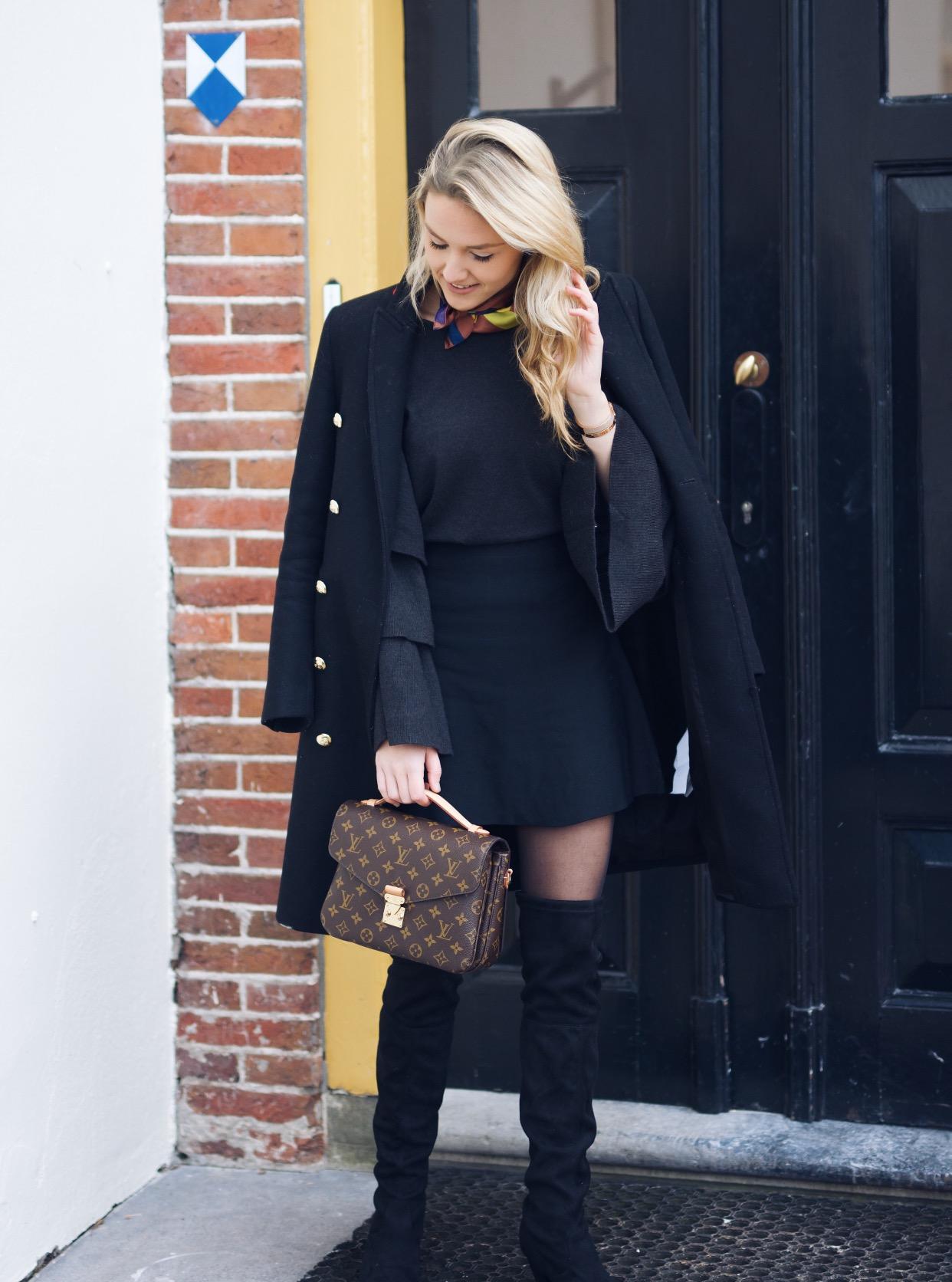 Hi there Loves! It is time for a new outfit post! You might have seen it already but the overknees are a must have item at this moment. They were a trend last season as well but they keep coming back and I just LOVE IT! I think they are super elegant and perfect to finish off an outfit! Curios about my combination? Come and read with me on this one….
I have been into flared sleeves a lot lately. I think it just looks so pretty and cool, it gives this extra touch to an item. I don't have this style where I wear 10 different prints and styles on top of each other and therefore I like to have some special details on the items. I got my eye on this top last week at the Zara. It is not a blouse, which it might look, but its a sweater. It is super warm, comfy and I love the flared layers. What do you guys think of it? They have the same one in white and black as well.
Skirts, yes I love skirts. I actually don't like to wear jeans, or I would rather say I prefer skirts and dresses since I think they are more elegant, suit my style more and are way more comfortable than a pair of jeans. This Skirt I got at Nikkie. I have a lot of her skirts since the fit is just perfect for me. Besides that the quality is so good. I have some for about a year now and they are still perfect. On top of everything I am wearing my long black coat which I am totally in love with. The only disadvantage about it is that everything sticks to it, like hair and fluff.
What is an outfit without any cute details? This time I am wearing this cute silk scarf which I also got at Zara. I have a lot of different ones but I liked these colors with the outfit I am wearing today. I went for my Prada sunnies, yes the sun was shining every now and than, and my Louis Vuitton Métis. The bag contains a strap as well but I like to wear it on my hand when I am wearing outfits like these.
What do you guys think about the outfit?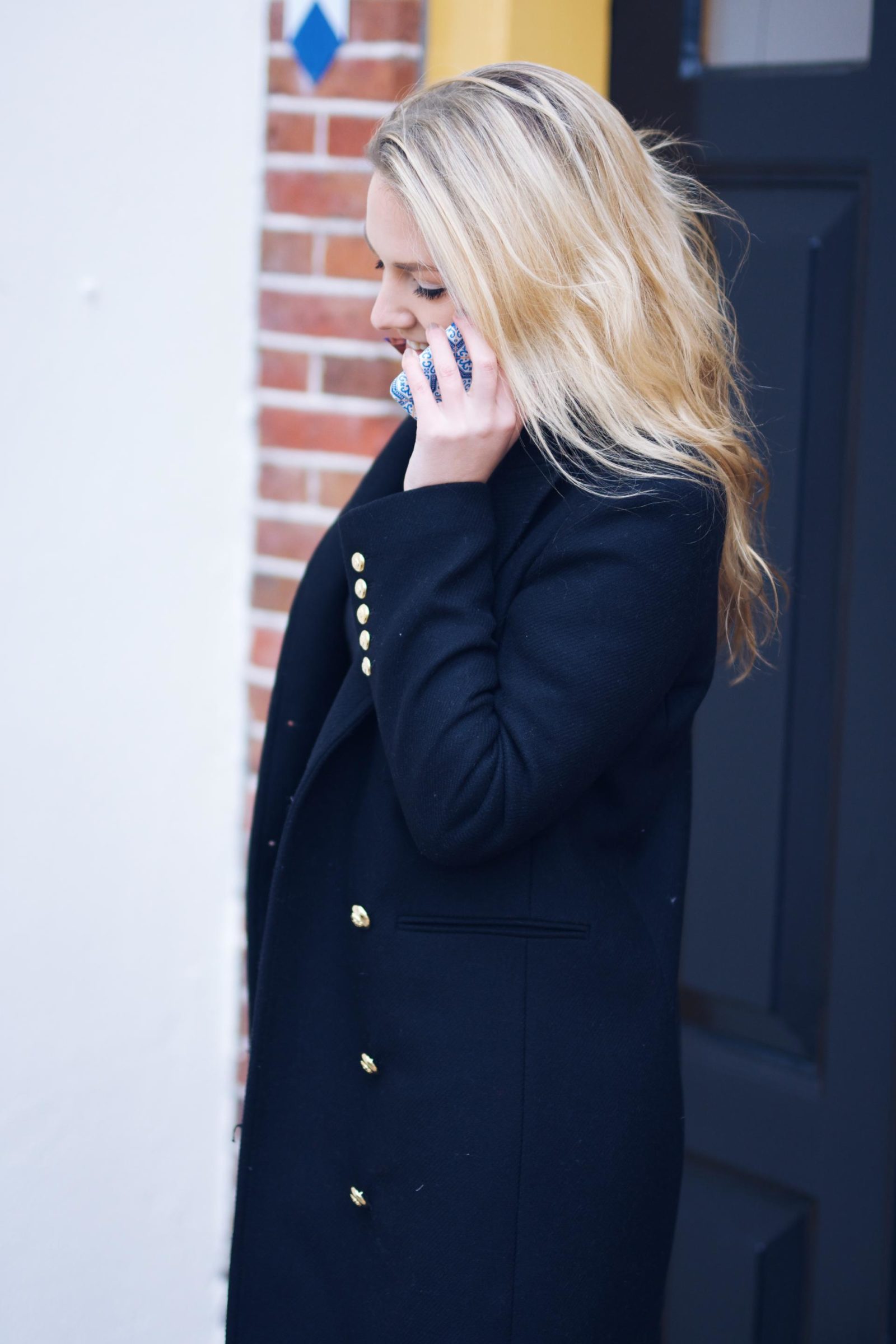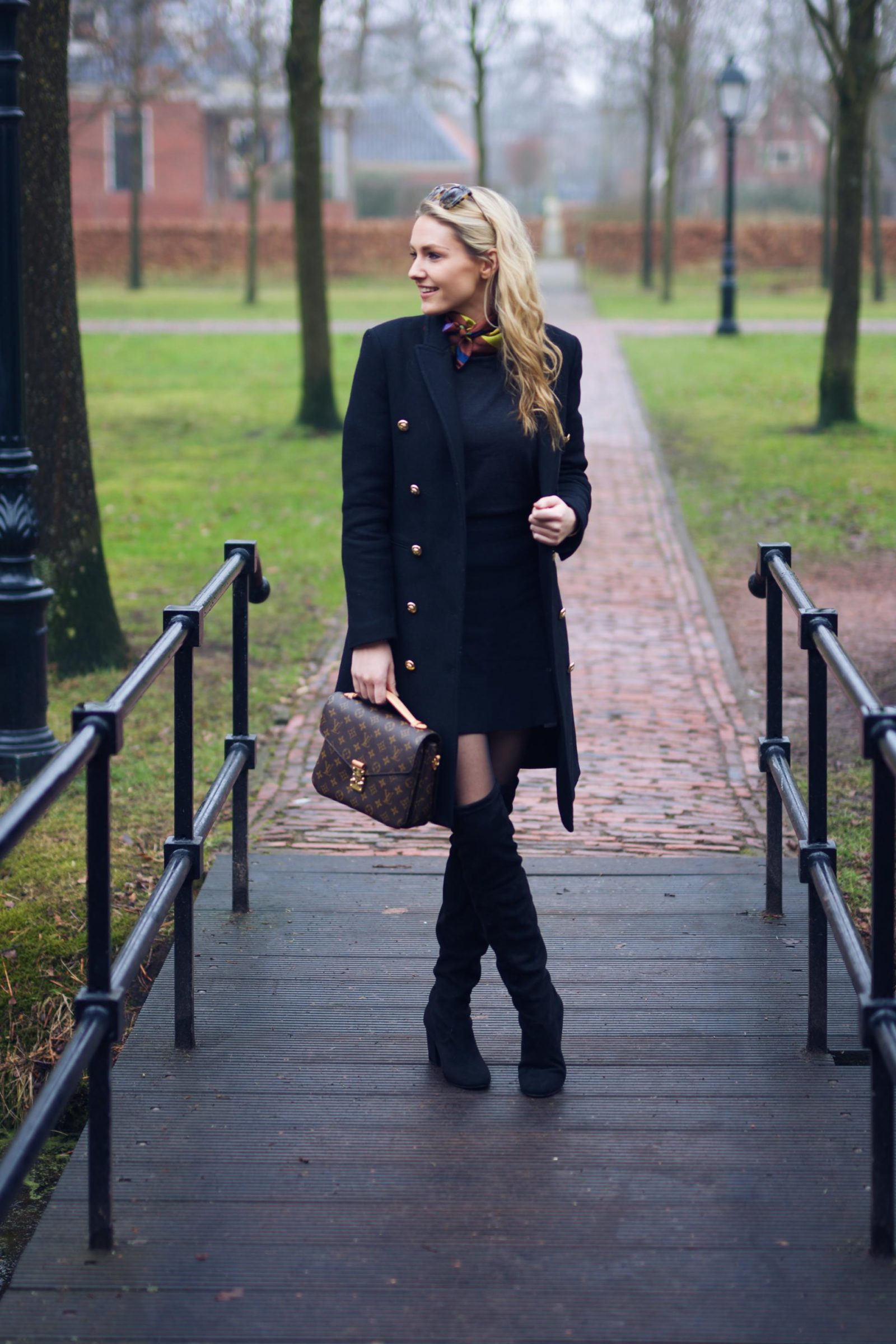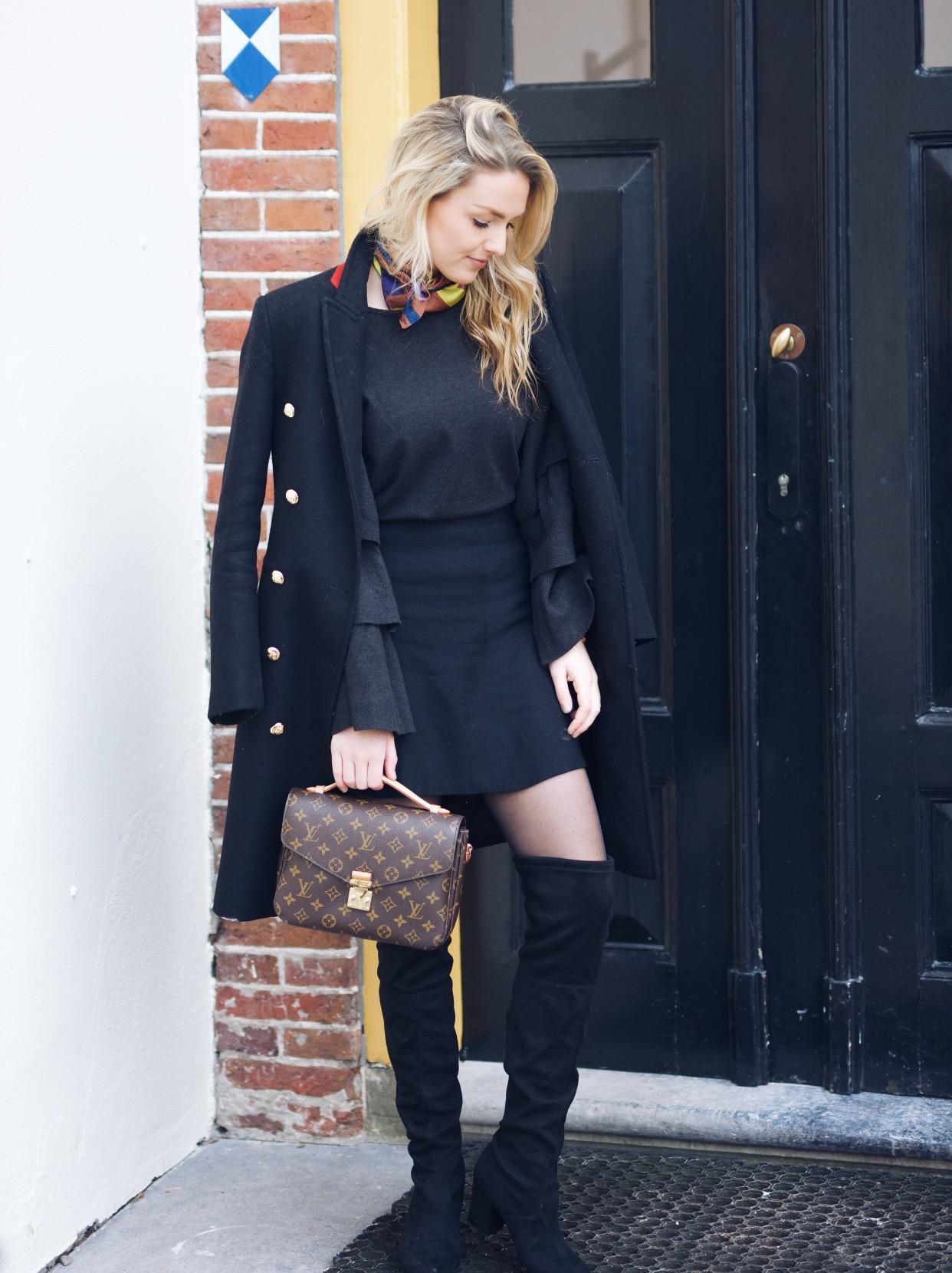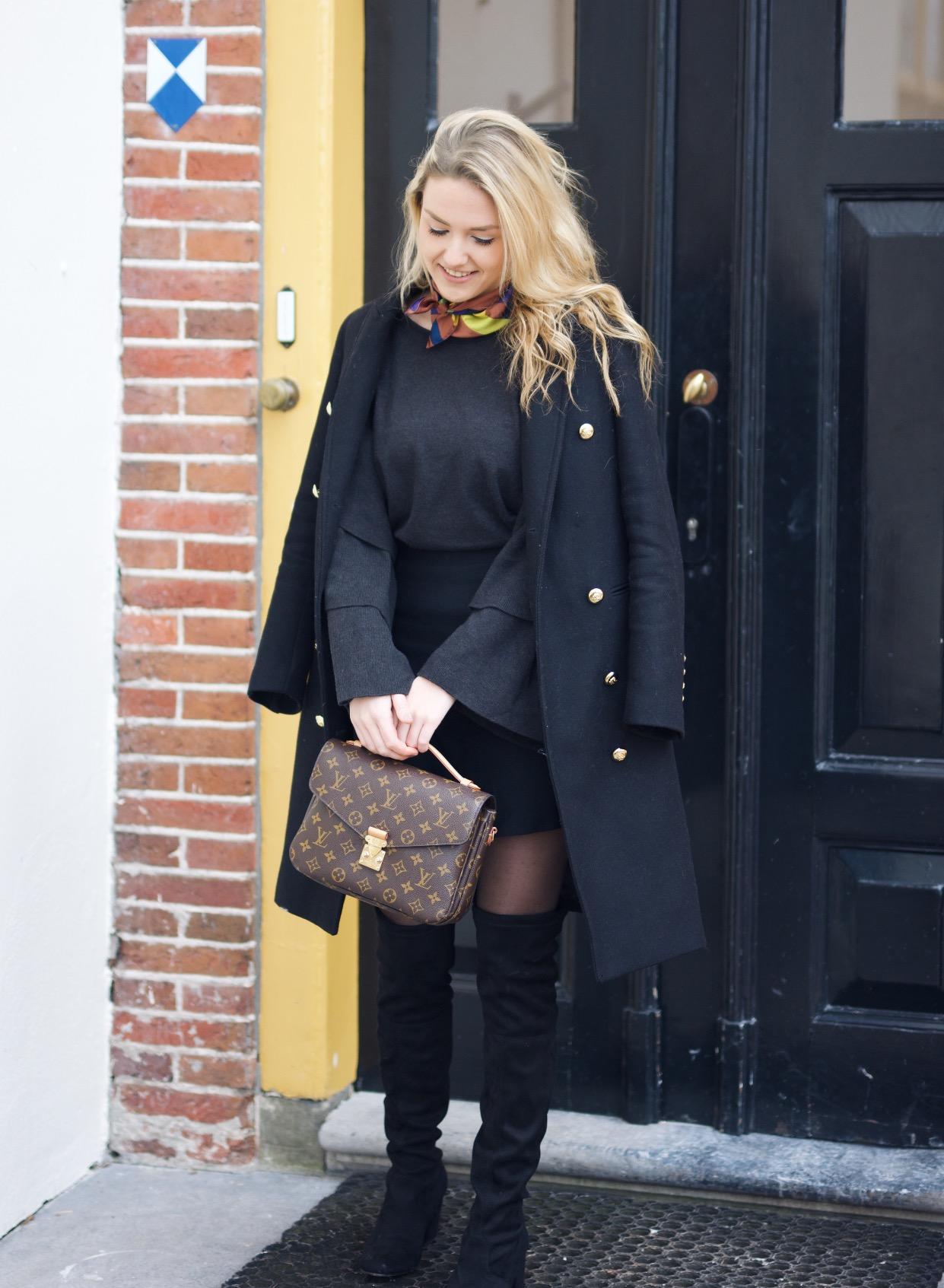 Details Are The Keys To Succes!
You all might know I am a huge details lover, so here are my beauties from this outfit!
Shoes: SPM Shoes & Boots | Skirt: Nikkie | Top: Zara | Coat: Zara | Bag: Louis Vuitton | Bracelets: Hermes, Cartier, Tov essentials & Tiffany & Co.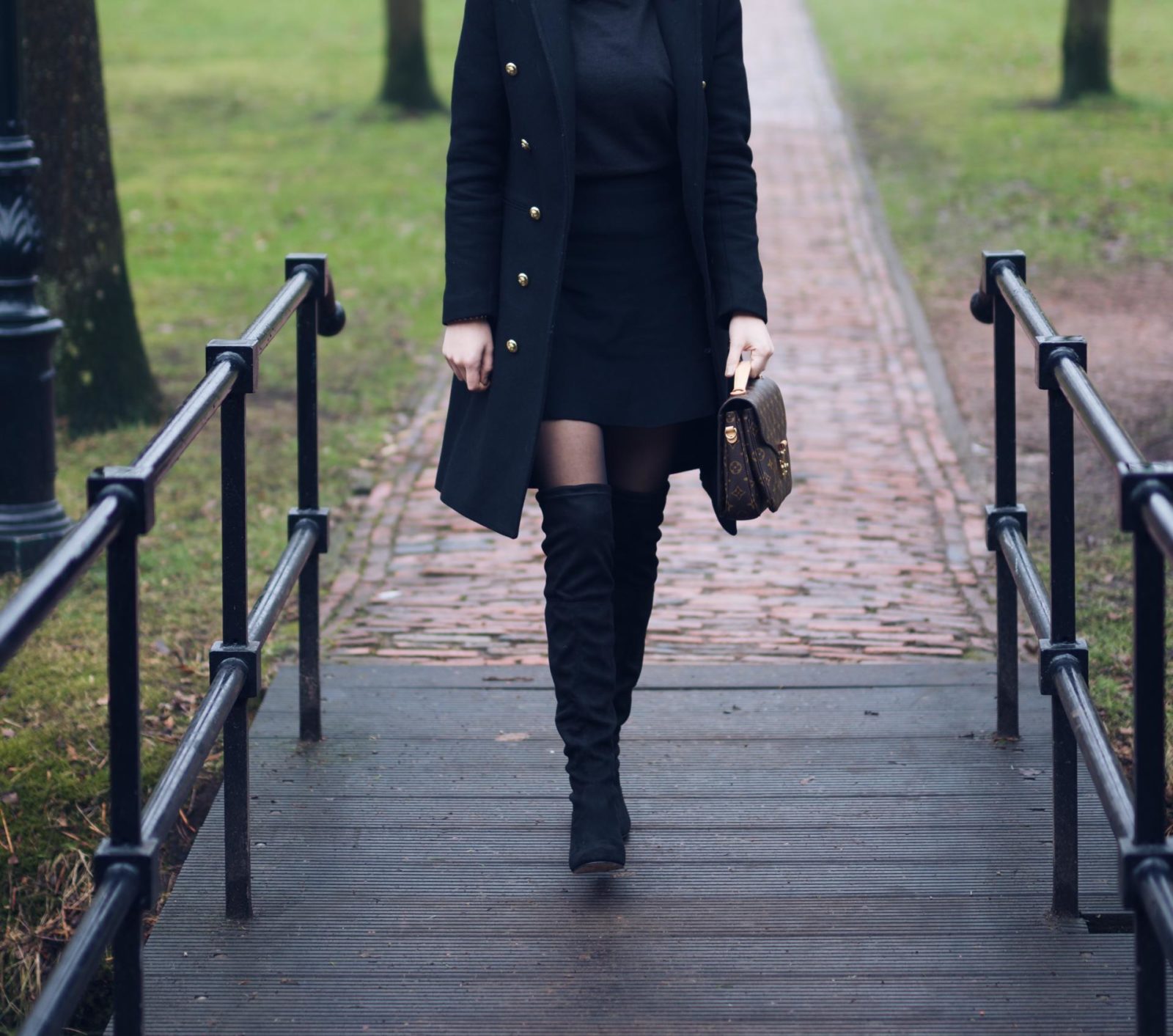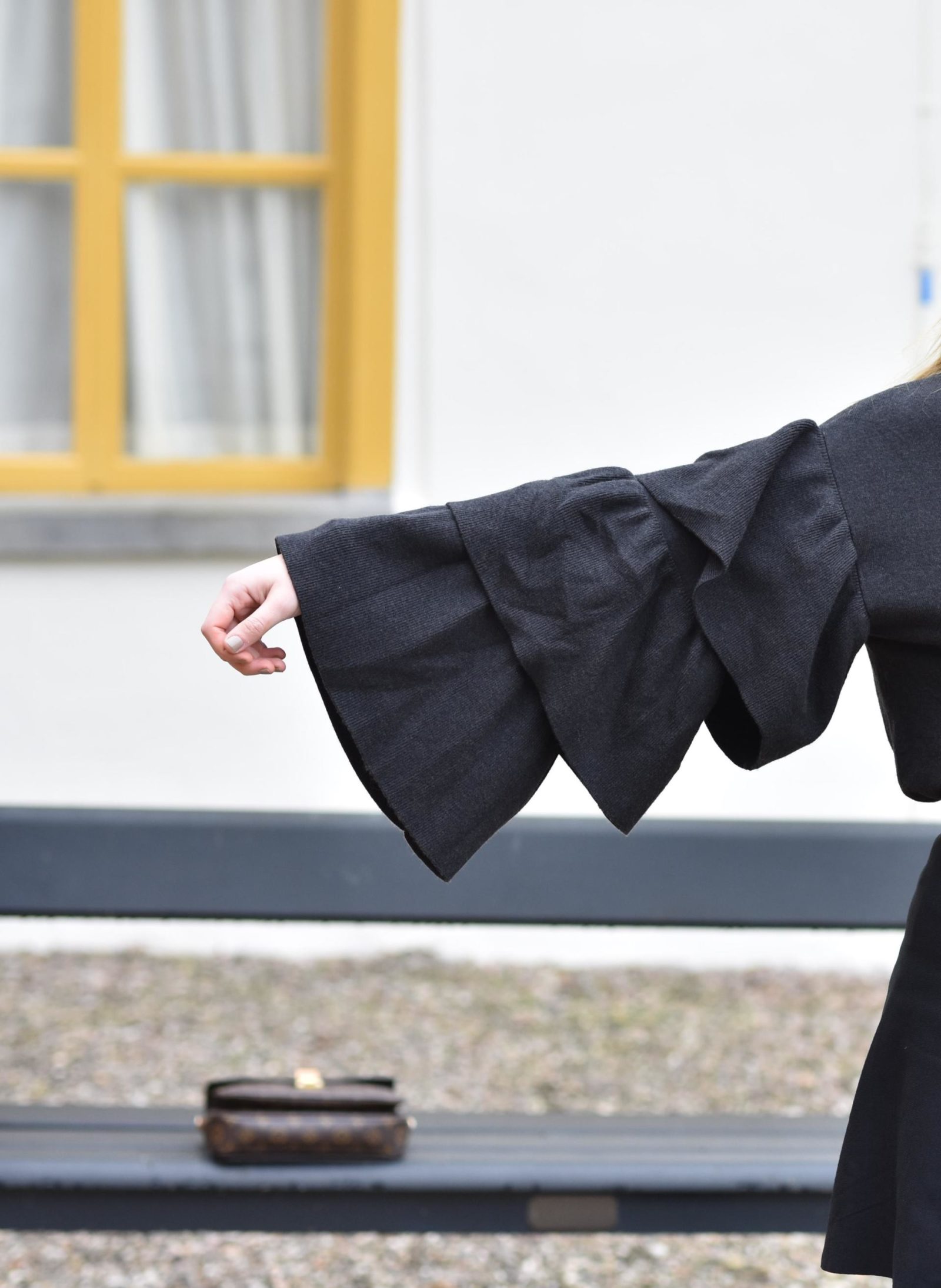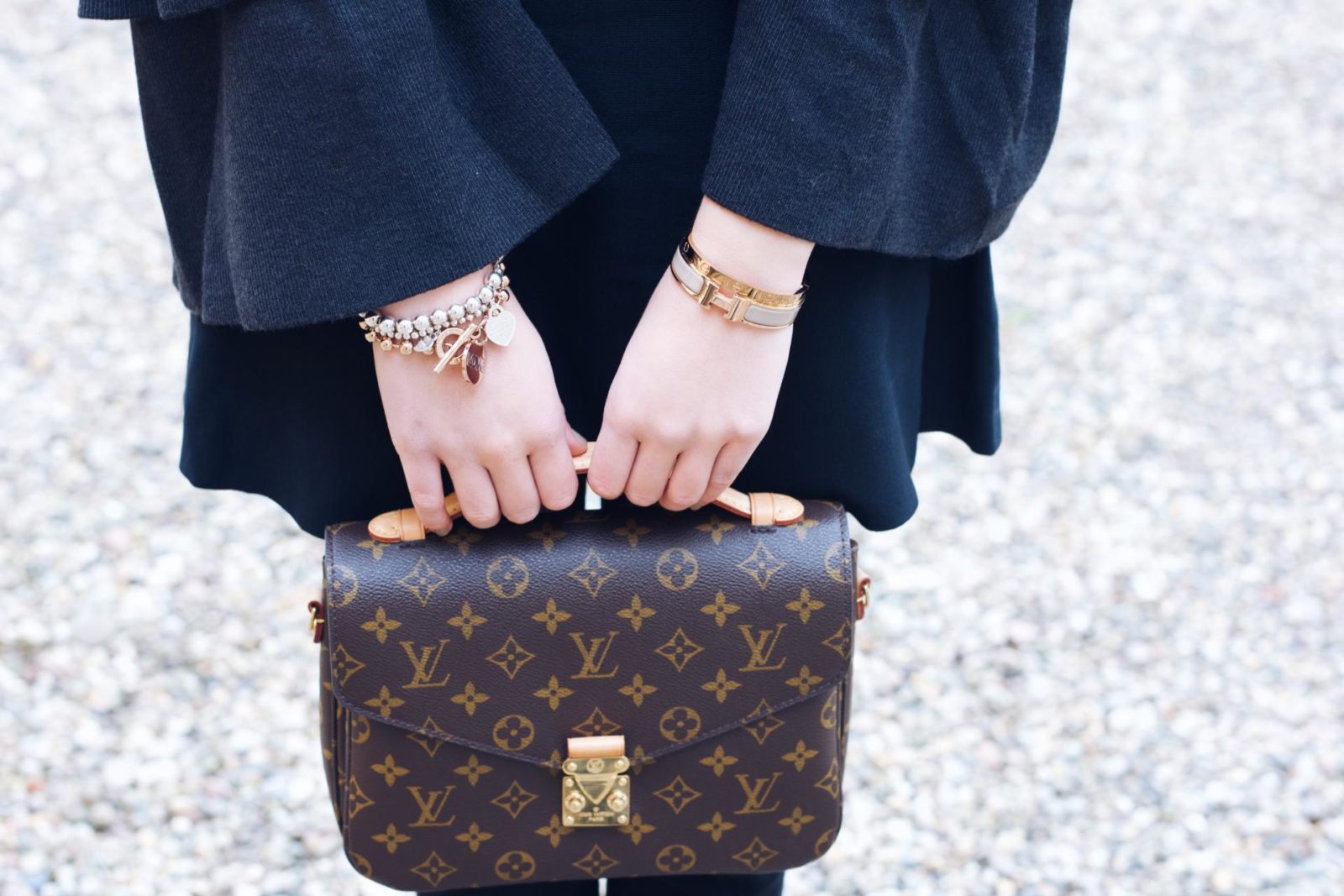 Hope you have a Lovely Day!
Hugs & Kisses Arielle