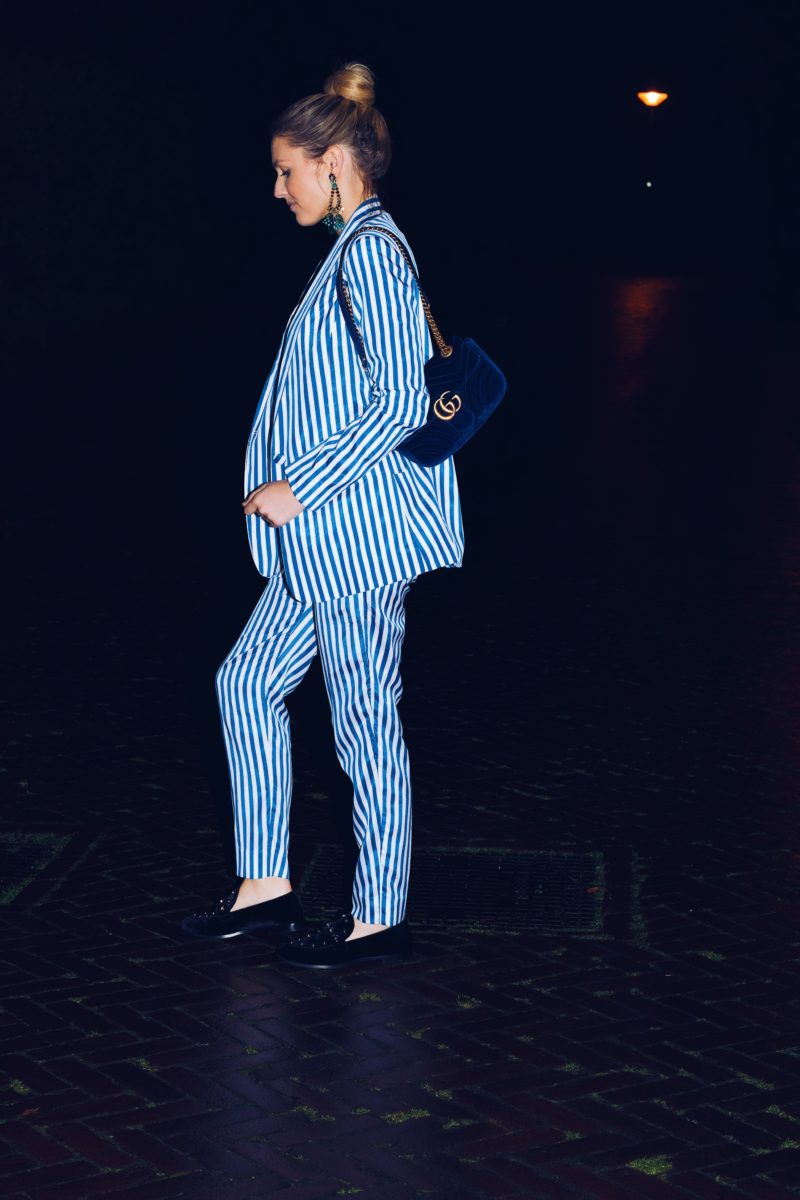 Hi Hi Loves! 
How have you guys been doing? I have been posting a lot of reviews lately and I thought it was time to get the outfit spirit back on track which I use mostly on my Instagram now. I don't know if you girls recognize this but I find suits kinda cool and stylish for woman! I actually love them but I find it super hard to find one which is fashionable and not for 'elderly' woman if you get what I mean. I was searching on Instagram and came across this suit which I LOVE! It is from Circe the Label, I will mention the right links down below. I am a huge lover and sucker for stripes as you might now so I immediately fell for this suit. It is a Summer edition so a little cold for now but for an event or a night out somewhere it is perfectly warm enough!! I also bought myself a Pink suit, I will share this one later on with you guys! This is a suit for this season. Together with this suit I am wearing flashy blue essentials. Normally I don't wear huge earrings like these but I find them so cool and flashy with this suit, don't you guys think? Besides combing them with this amazing suit, I love to combine them with a black turtle neck, a black dress or a blue or green top and a blazer on top. About the weight of the earrings, they are heavy but not too heavy to wear. I don't like wearing heavy earrings but these ones have the perfect weight for huge earrings like this. They are so pretty, don't you guys think? An outfit is not finished with a bag! I alway carry a bag with me for my daily essentials, if you would like to see an update on whats in my bag, let me know in the comments below or send me a message via mail or Instagram. This time I am wearing my blue Gucci Velvet bag. For the details on this outfit, you can check the links down below.
Suit – Circe the Label, Direct Link to THE SUIT 
Bag – Gucci, Direct Link to THE BAG
Earrings – Gas Bijoux, Direct Link to THE EARRINGS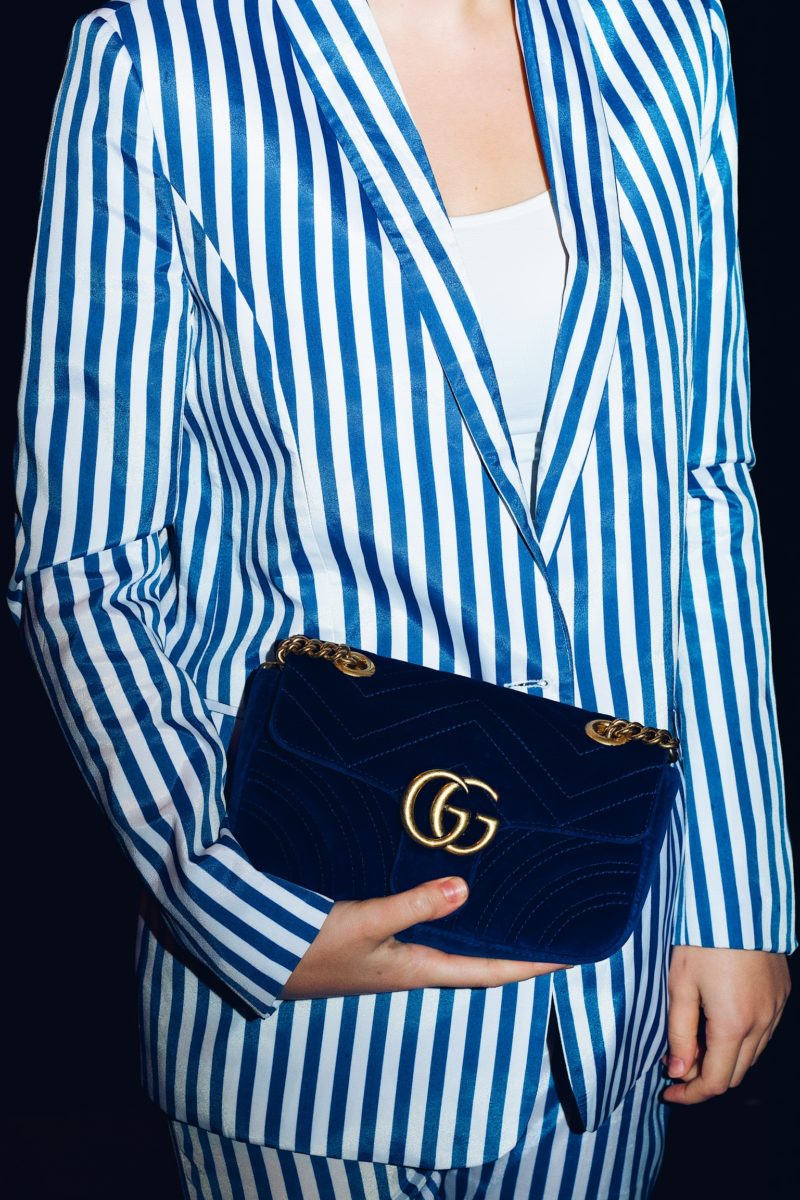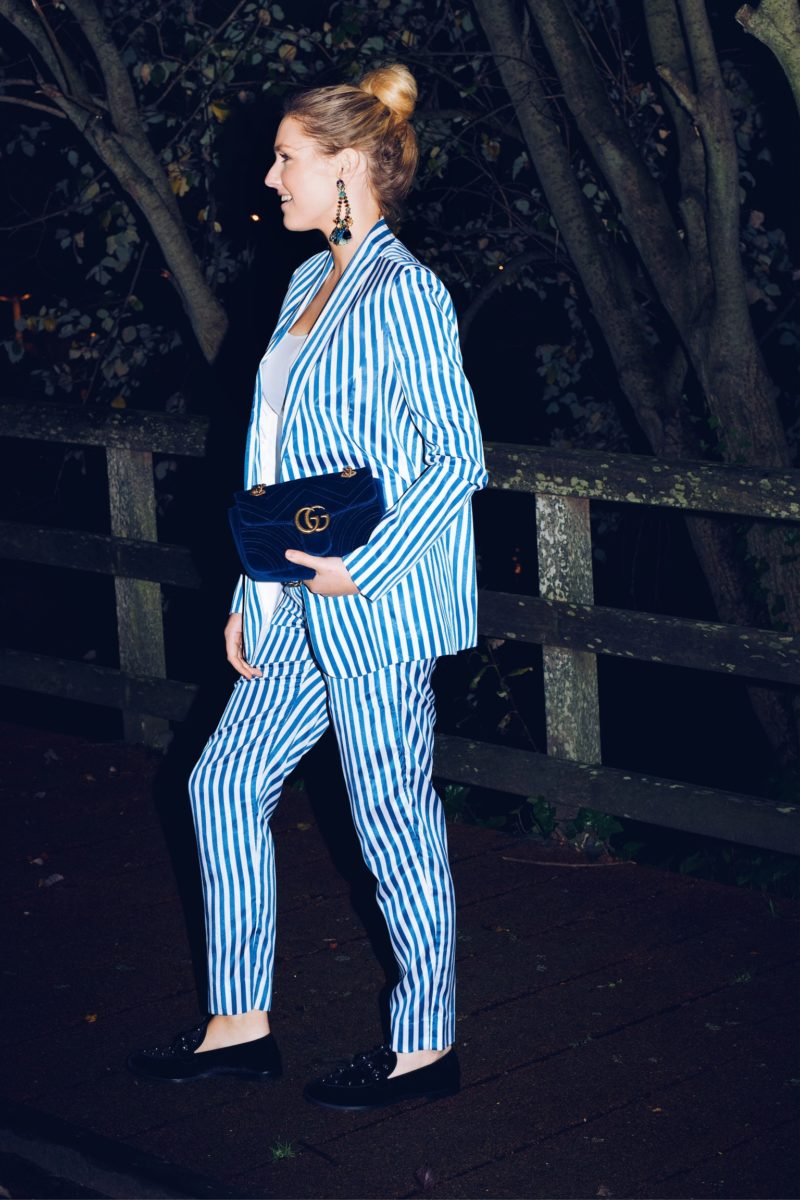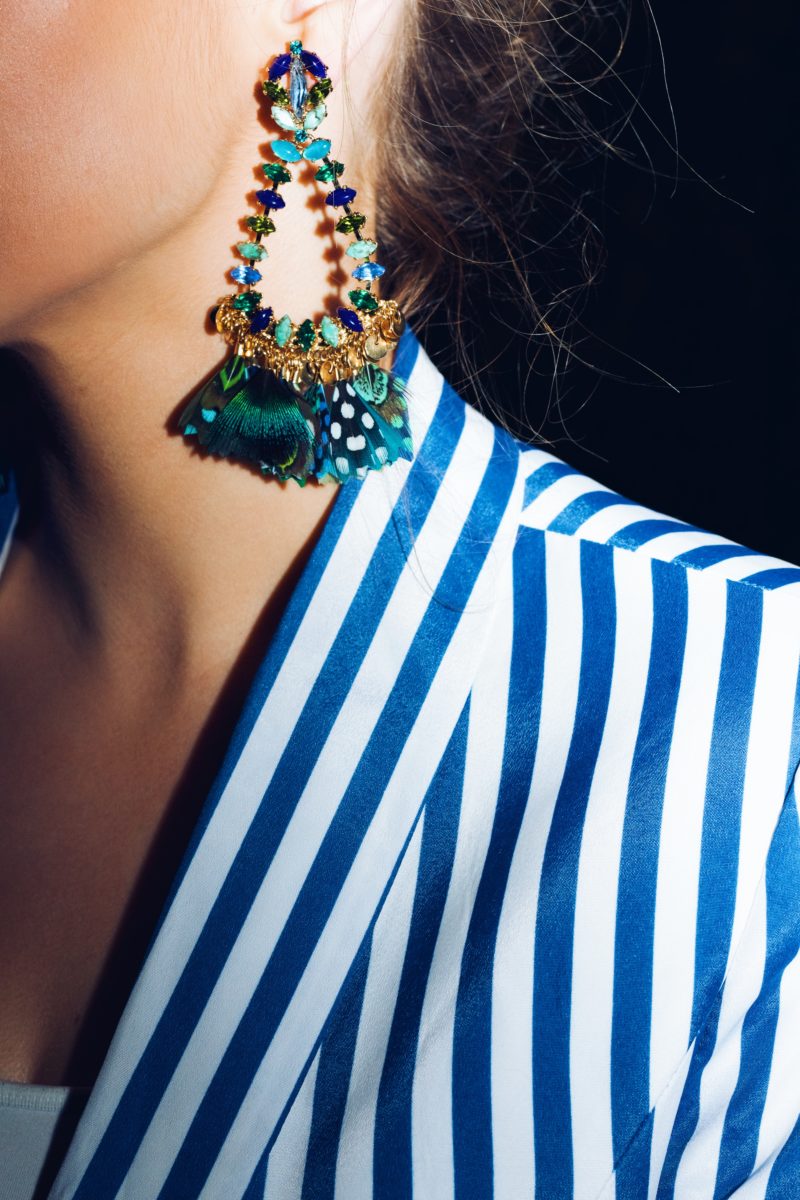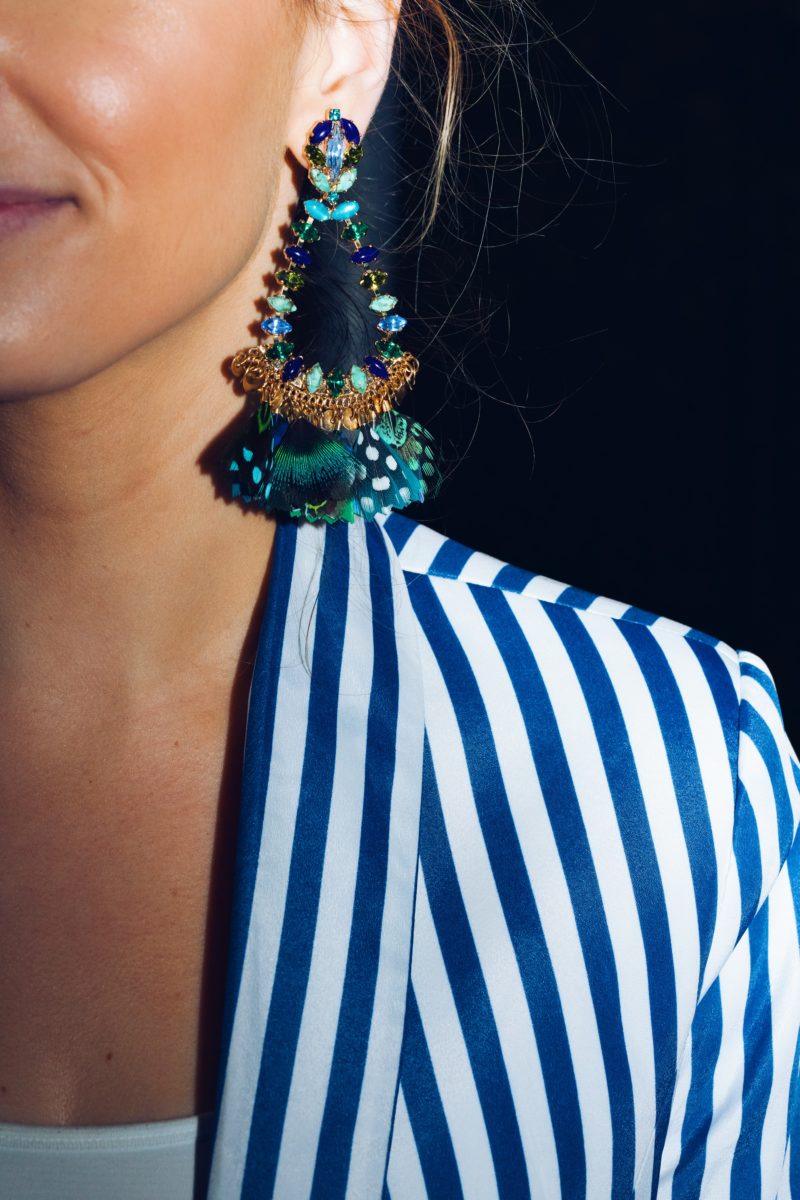 Leave a Comment down below letting me know what you think about this look!!
With love ArielleDannique XXX