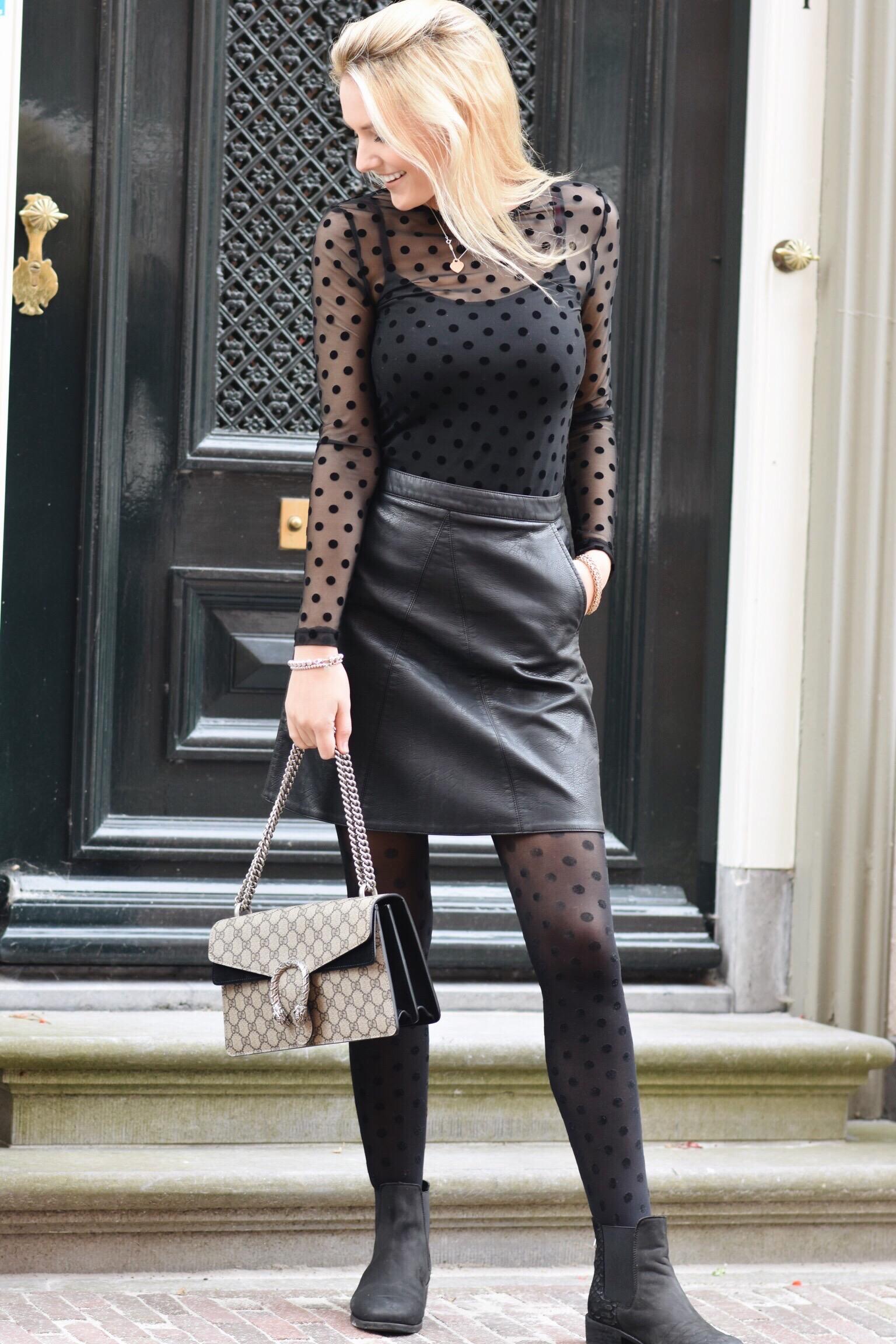 Hi there loves
Today I am wearing dots all over the place. Lets start of with the coat. This time I am wearing my camel colored coat from United Colors of Benetton. When it is getting a little colder, a little more towards the fall, I love to wear this color. It makes the look so cozy, I love it. Underneath I am wearing a thin and transparant polkadot top. Underneath that I am wearing a leather skirt combined with dotted tights and black boots. I am wearing my all time favorite tiffany & Co. rose-gold necklace and two of my TOV essentials bracelets in the colors rose-gold and yellow-gold.
As you might have seen on my Instagram already, I showed you guys a shop bag from Gucci, now you will see whats in it!! Yes it is the Dionysus GG Supreme shoulder bag in the black edition and I am completely in love with it! I have more than one designer bag and it has become some sort of addiction. This might sound dramatic but you probably know what I mean, I love to wear my designer bags and combine them with my outfits. I think that most of the time the bag is the eye catcher of the outfit. When you are wearing a complete simple outfit and combine it with a designer bag, it becomes chic, elegant and what not in a split second.
What do you guys think of the outfit?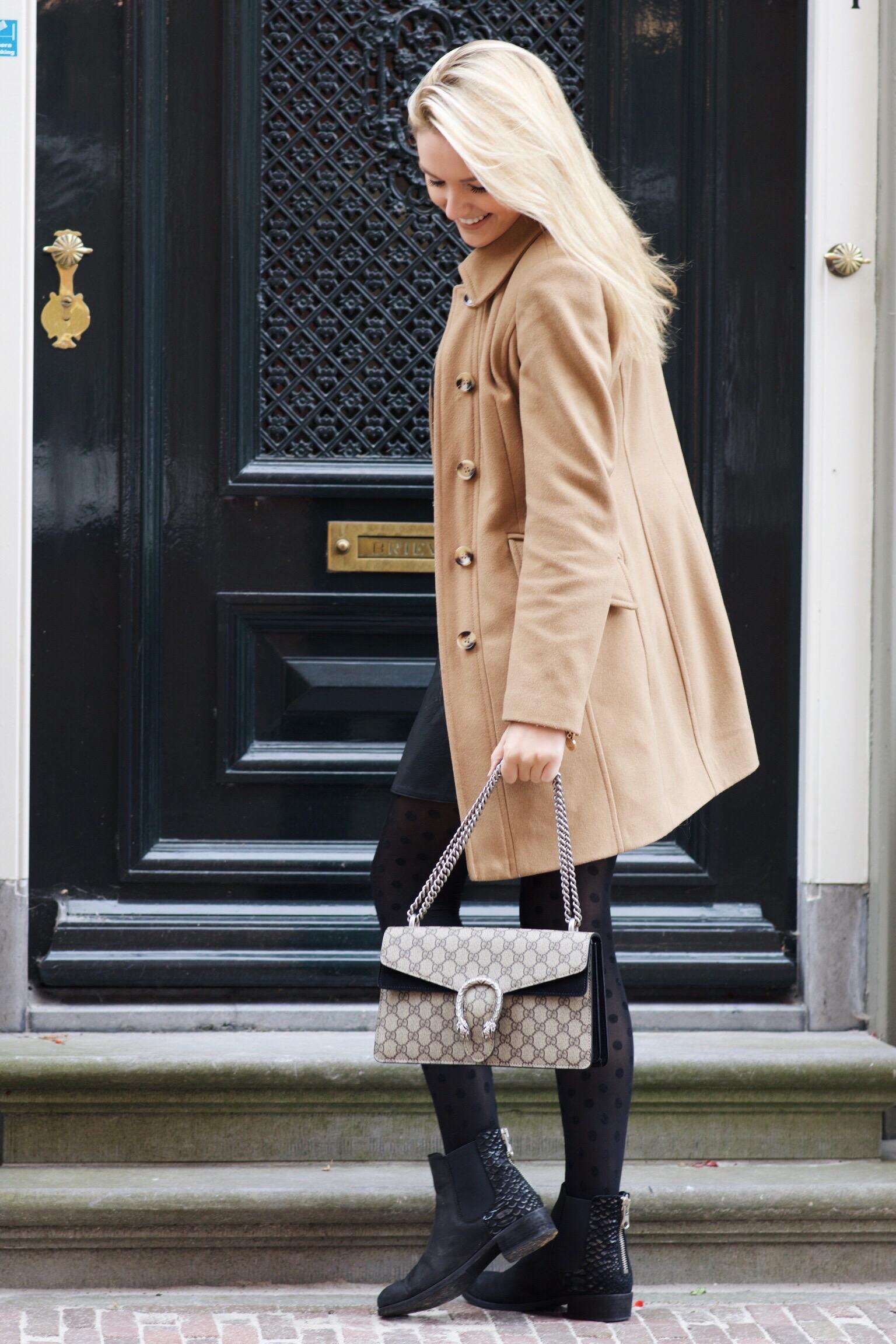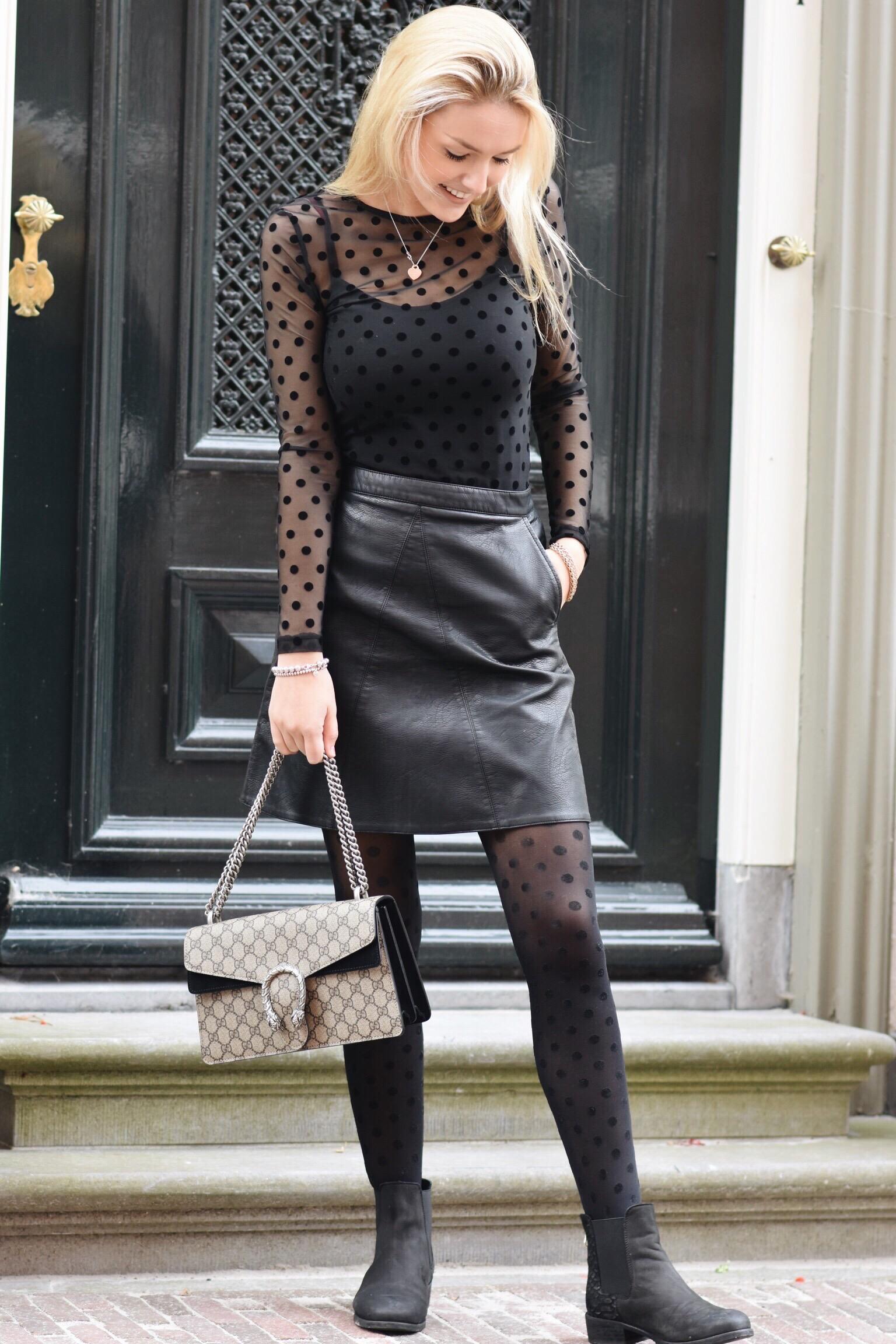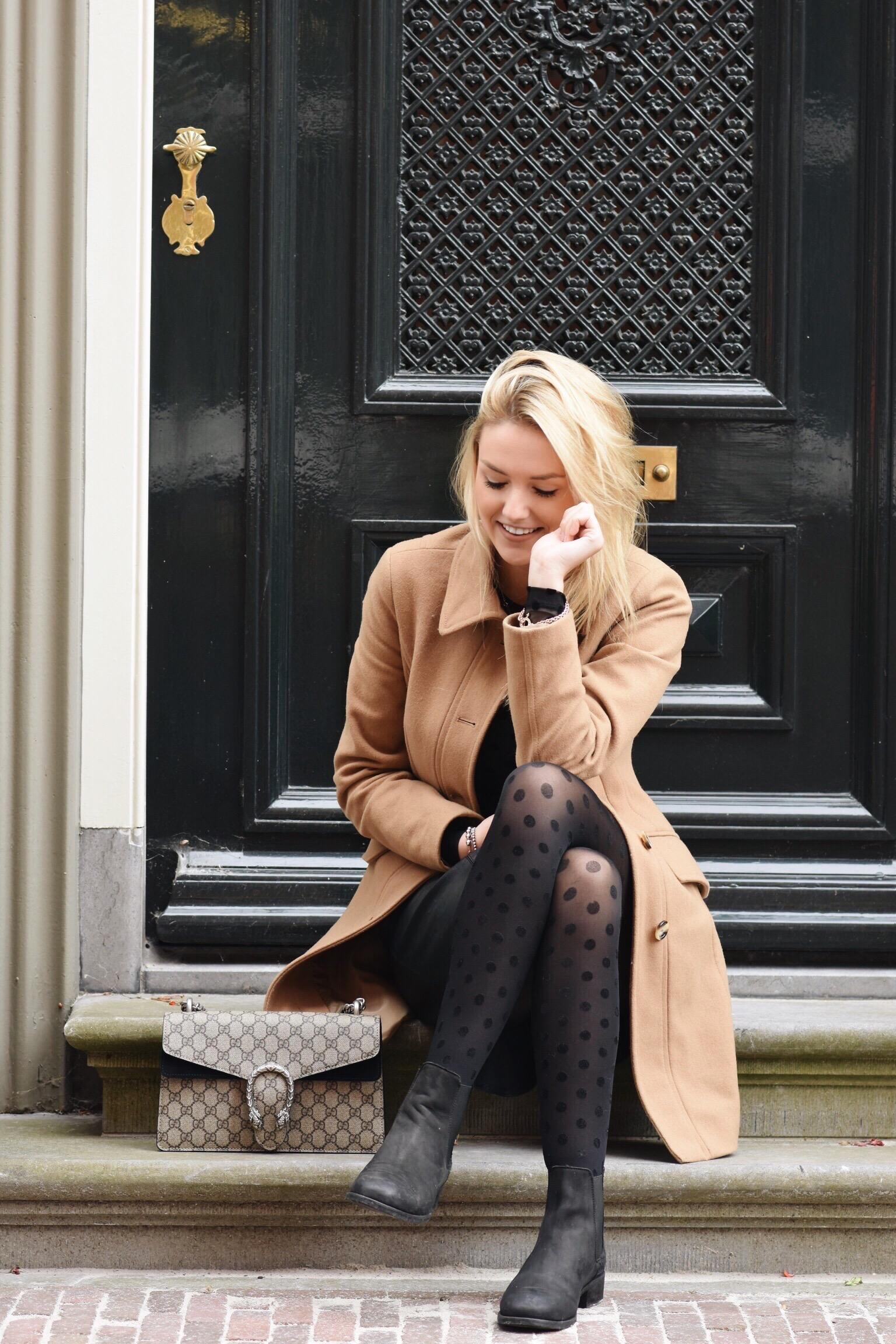 Details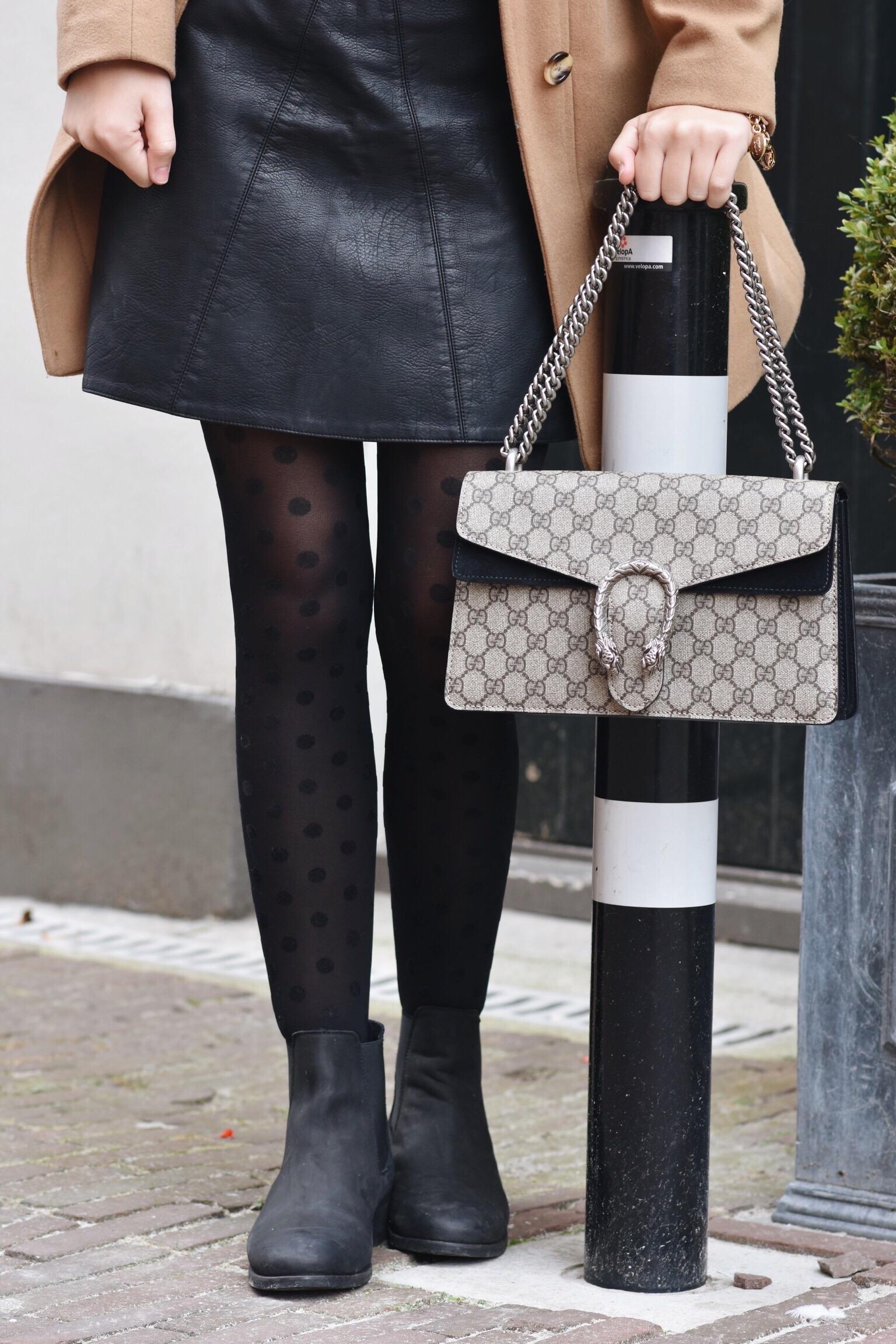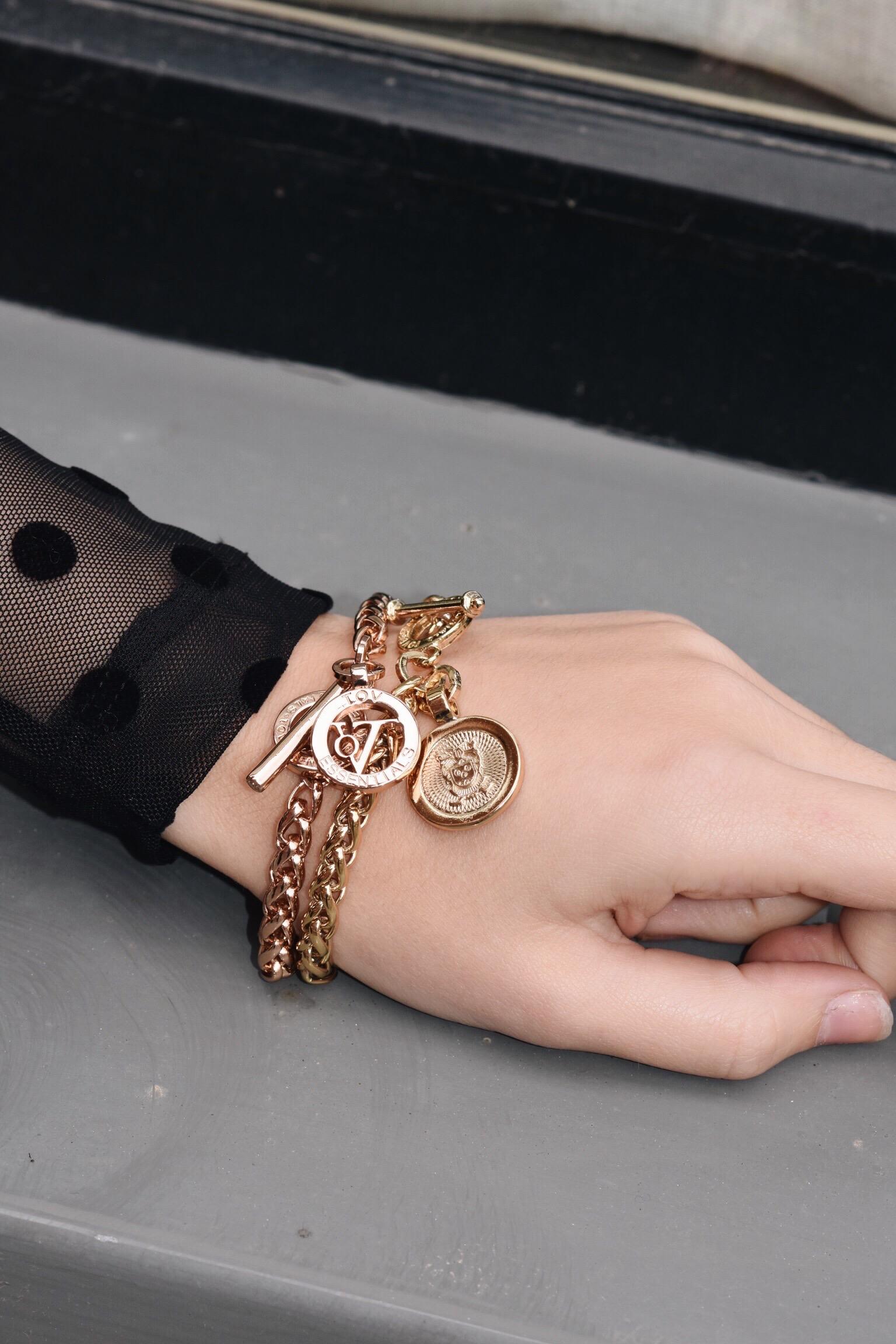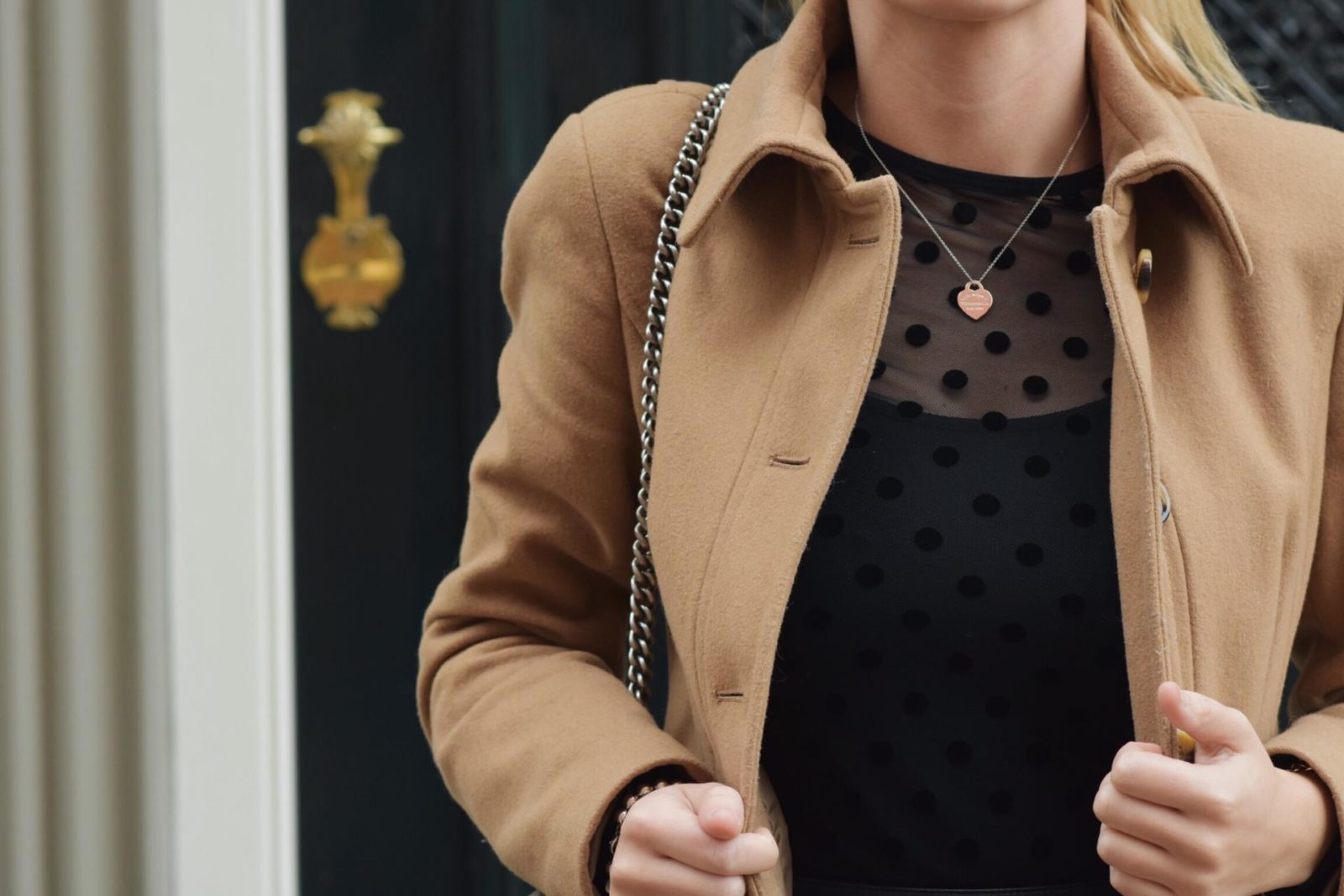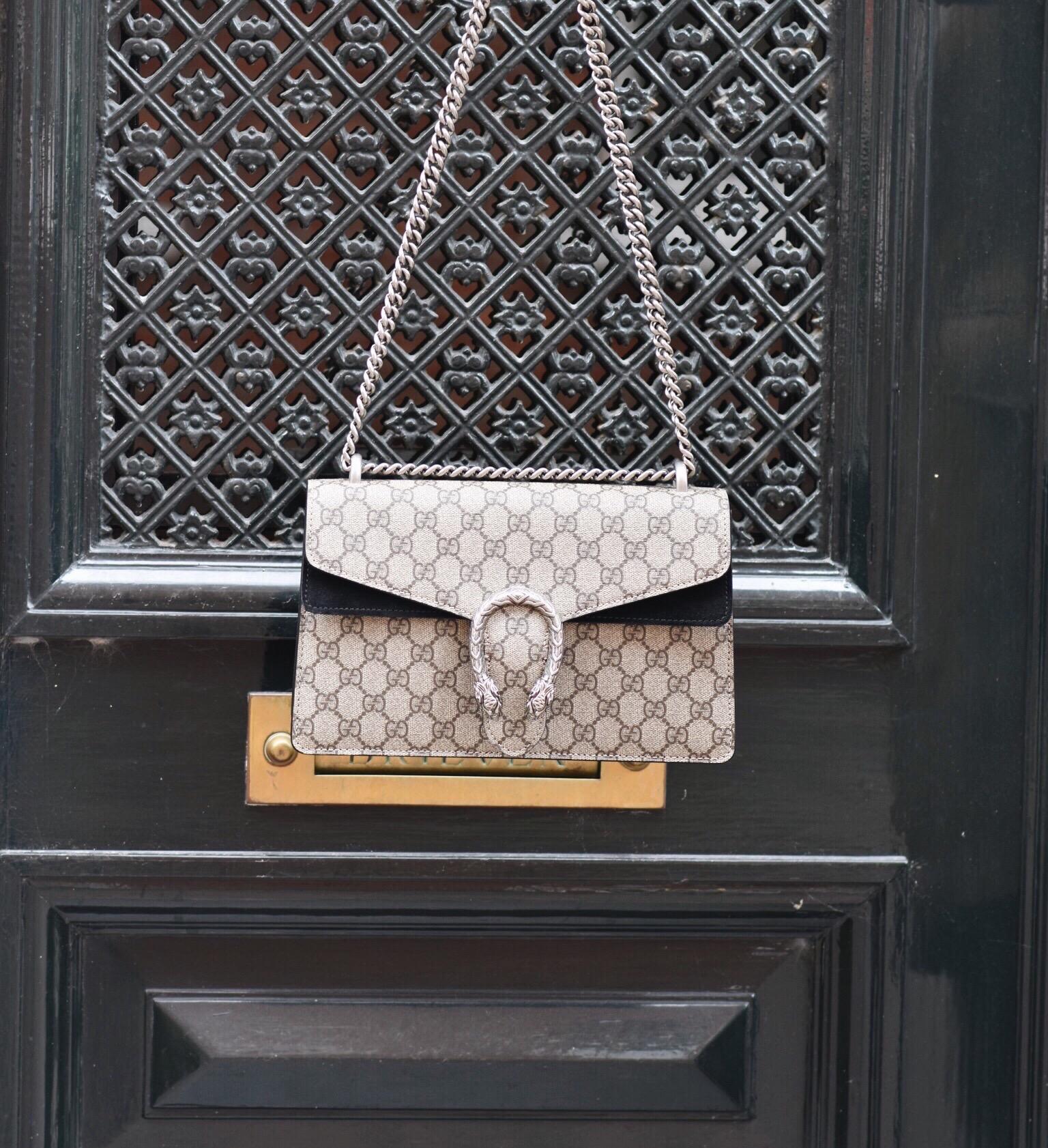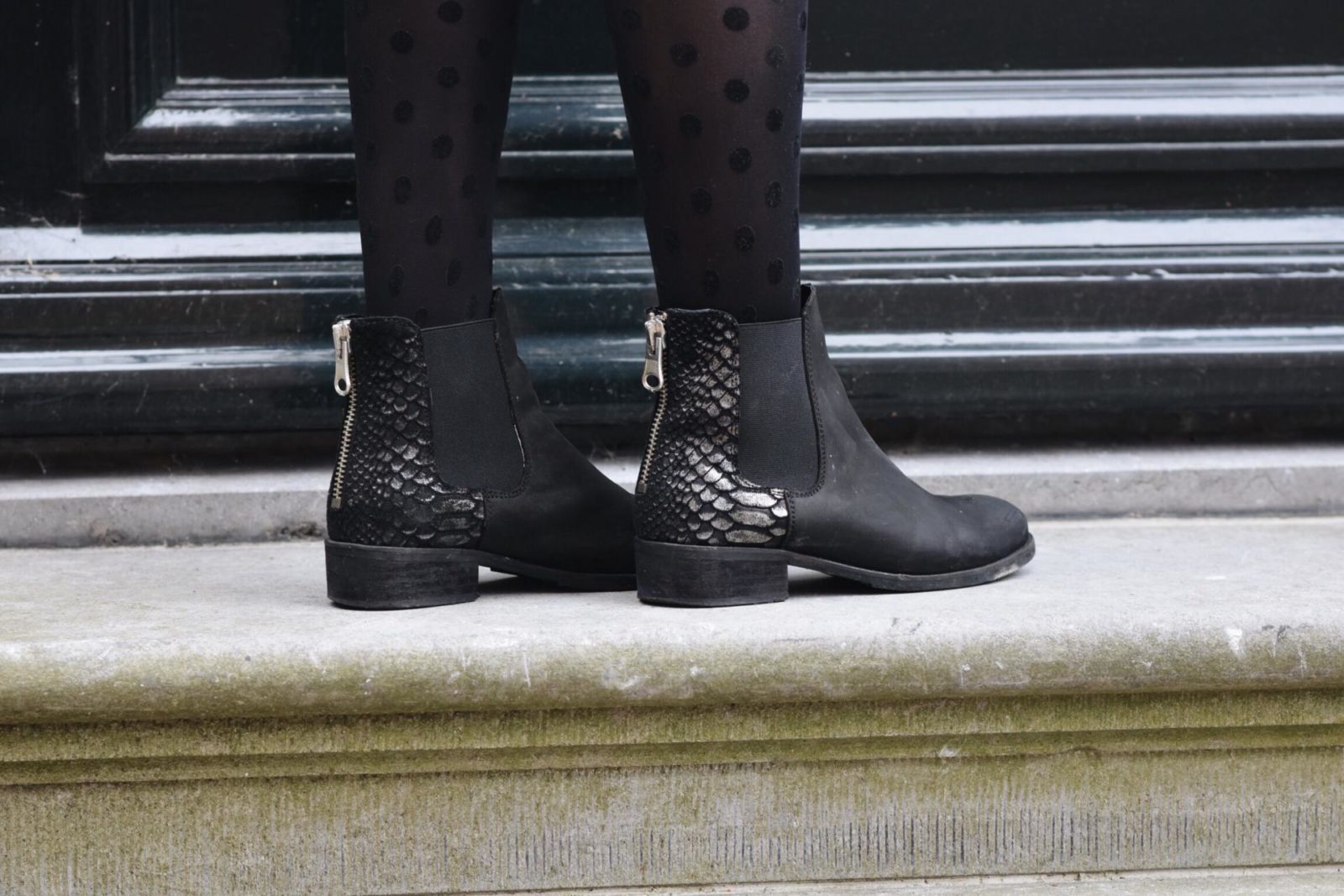 Where to shop?
Shoes: Poelman | Skirt: Zara | Top: Pieces | Coat: United colors by Benetton | Purse: Gucci | Bracelets: TOV Essentials
With Love,
ArielleDannique