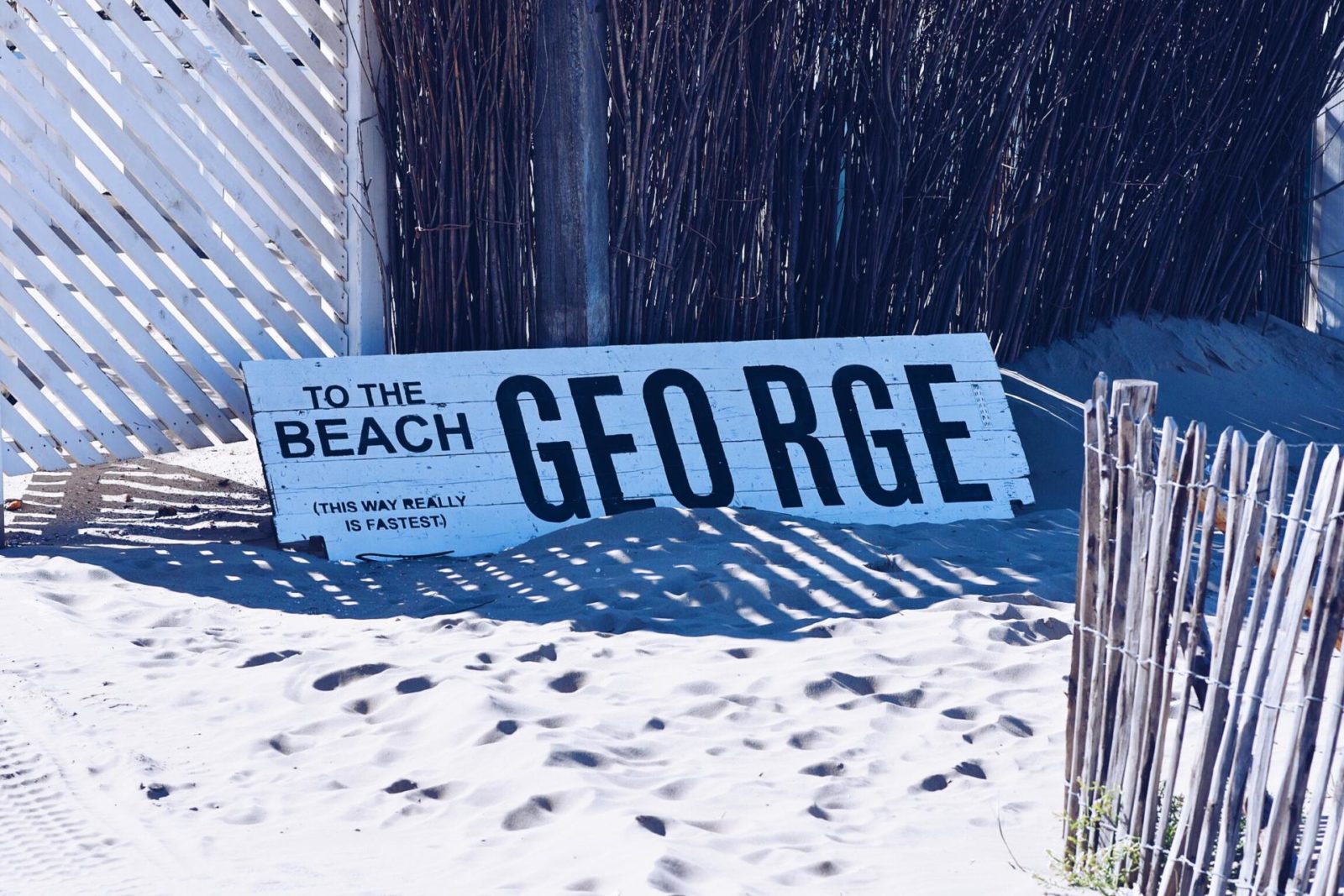 Hi there loves, how are you all doing? Lets kick off this week with a post about my little moment at the beach last week. Last week I had some meetings and events in Amsterdam and went to the beach as well as you guys might have seen on my Instagram already. I am wearing my Isabel Marant sneakers combined with tight black jeans. On top, I am wearing a cobalt blue shirt and a black furry coat. To finish it off I took this bright silk scarf and my pochette métis to give it a complete touch.
I am a huge fan of going to the beach and eventhough it is kinda freezing out here I couldn't resist. The outfit I am wearing is very cozy and casual. The furry coat is so warm, perfect for days like these. I am always freezing my ass off so when I saw this coat I had to take it. I love to combine cobalt with black since I think these colors match super well together. This time I went for a top but a shirt or something like that would fit the outfit as well. Black jeans are just my favorites since they make a look so elegant. Besides that I am wearing my Isabel Marant sneakers which are just the best. I got this pair a few weeks ago and they are so extremly comfy eventhough the heel is pretty high. They go very well with tight jeans or skirts & dresses. This outfit has a rather basic base and can therefore be combined with catchy items. The shoes are totally different from regular sneakers or boots and I love that. 
The bag I took with me is the Pochette Métis from Louis Vuitton. The bag can carry so many things as you might have seen in my post about it (Link right here). It suits the colors of the outfit so well which I personally like. Even though it was very chilly the sun was still out. This time I am wearing my sunglasses from Celine which I adore a lot. They suit so many different outfits, have great glasses to look through and are pretty fancy as well. 
You guys have probably seen it on some other posts or Instagram pics already but I have been loving little scarfs lately. This time I am wearing this cute little silk scarf from the Zara. I am totally in love with all the bright colors in the scarf, they match perfectly well with the cobalt shirt and the rest off the neutral outfit. They don't sell this one anymore however I found one that comes kinda close to it (find it here). Normally I wear a scarf around the handle of this bag too but this time I took it off since it doesn't really match when you are wearing one around your neck as well.
What do you guys think of the outfit, is this something you would wear?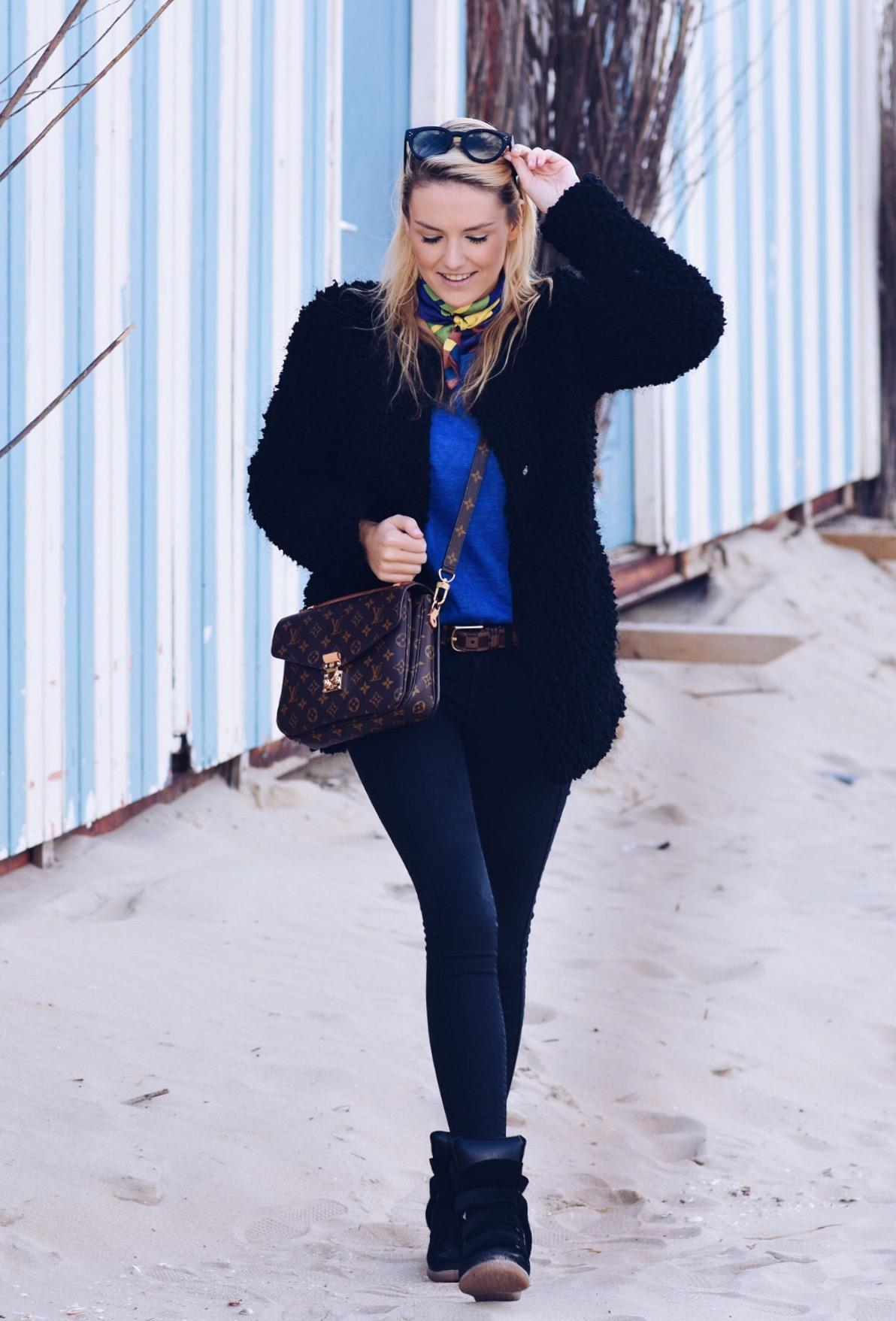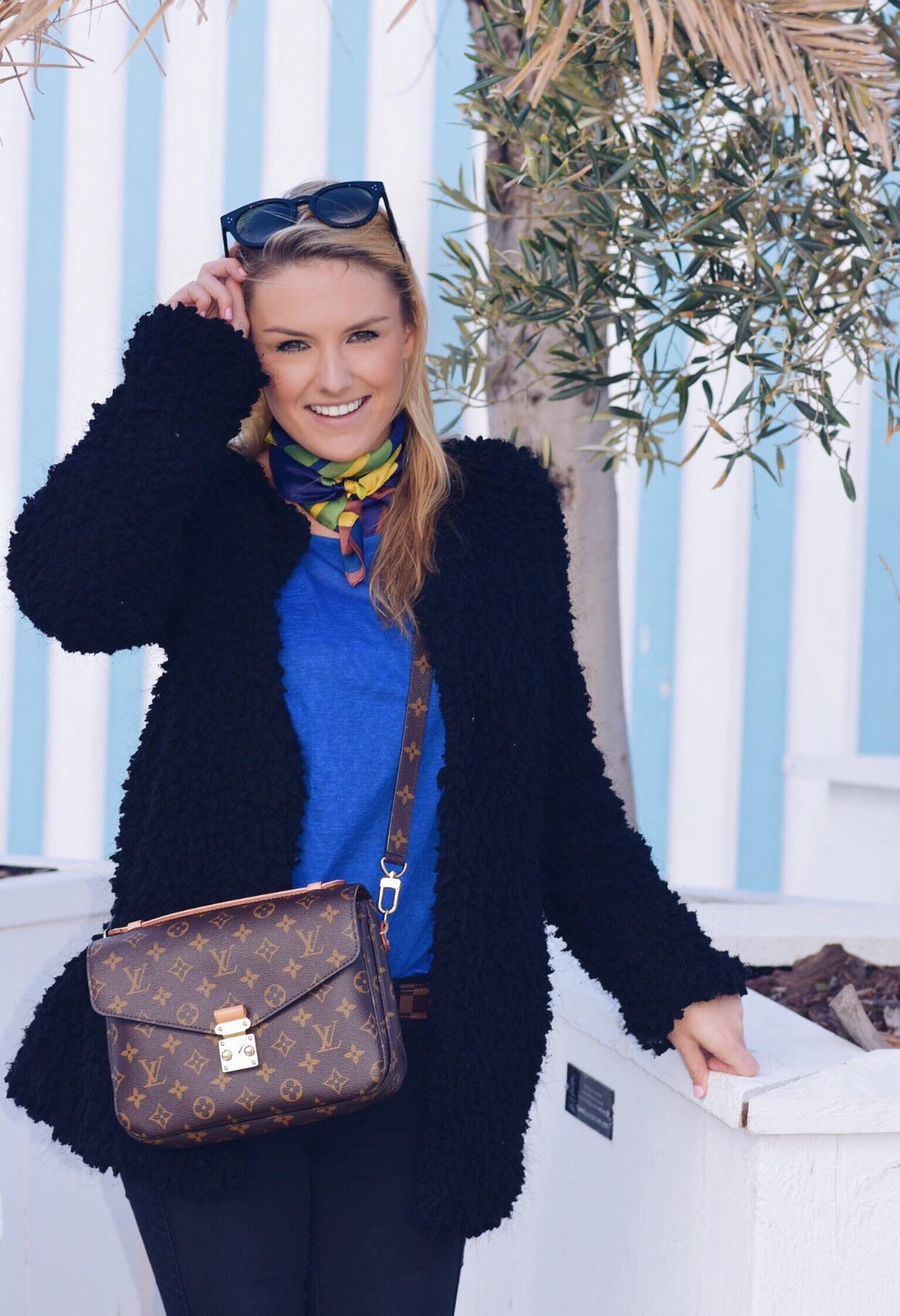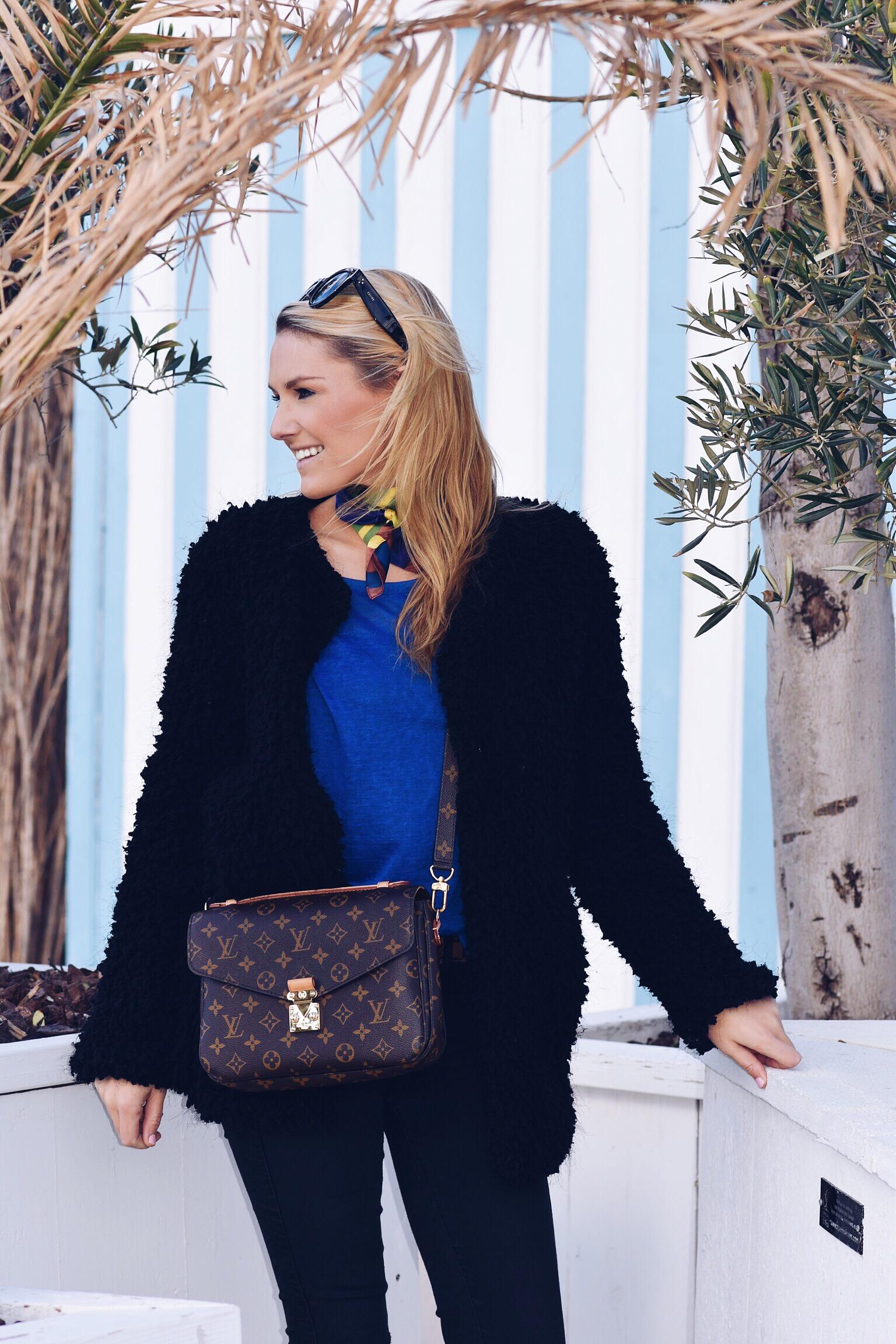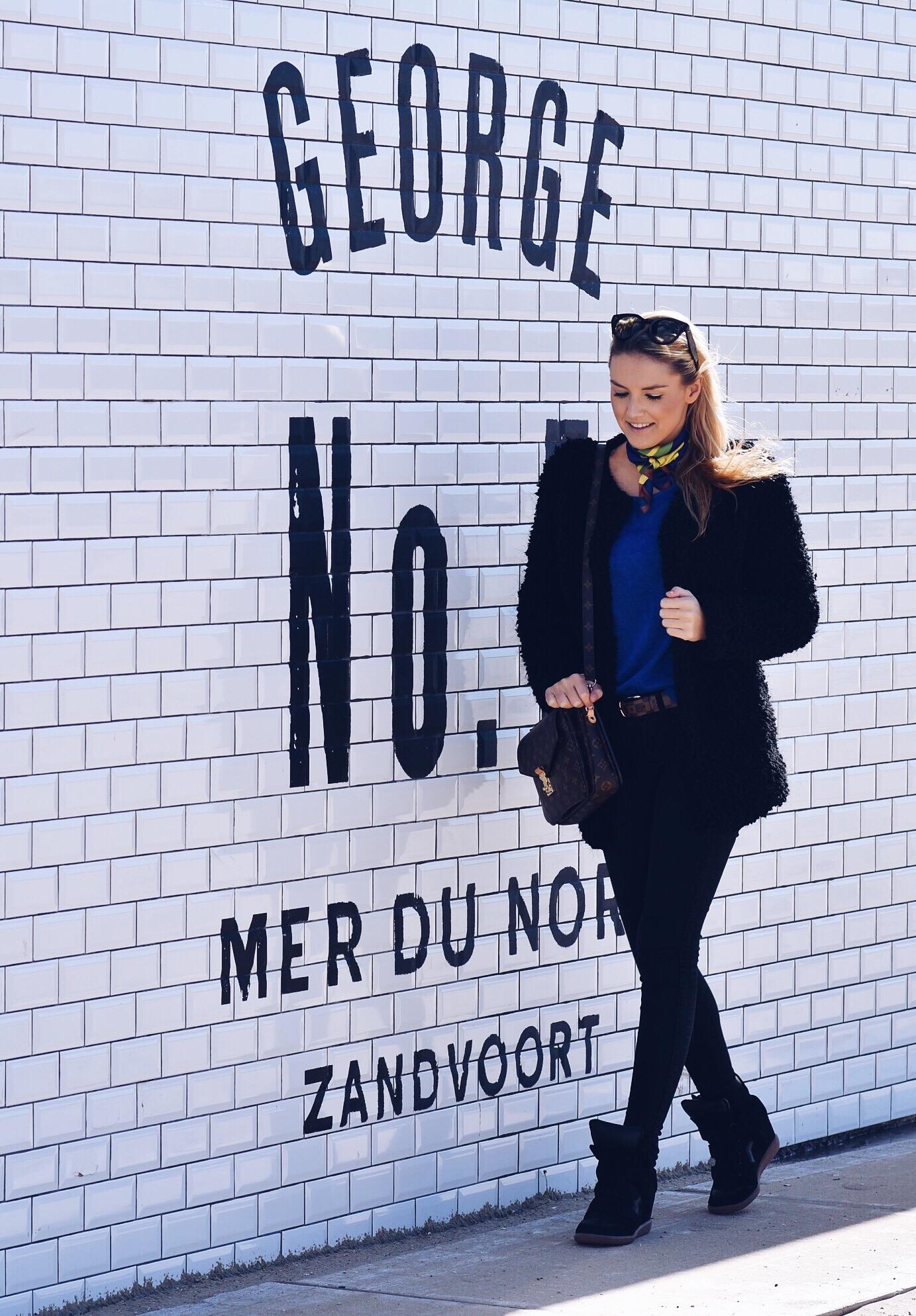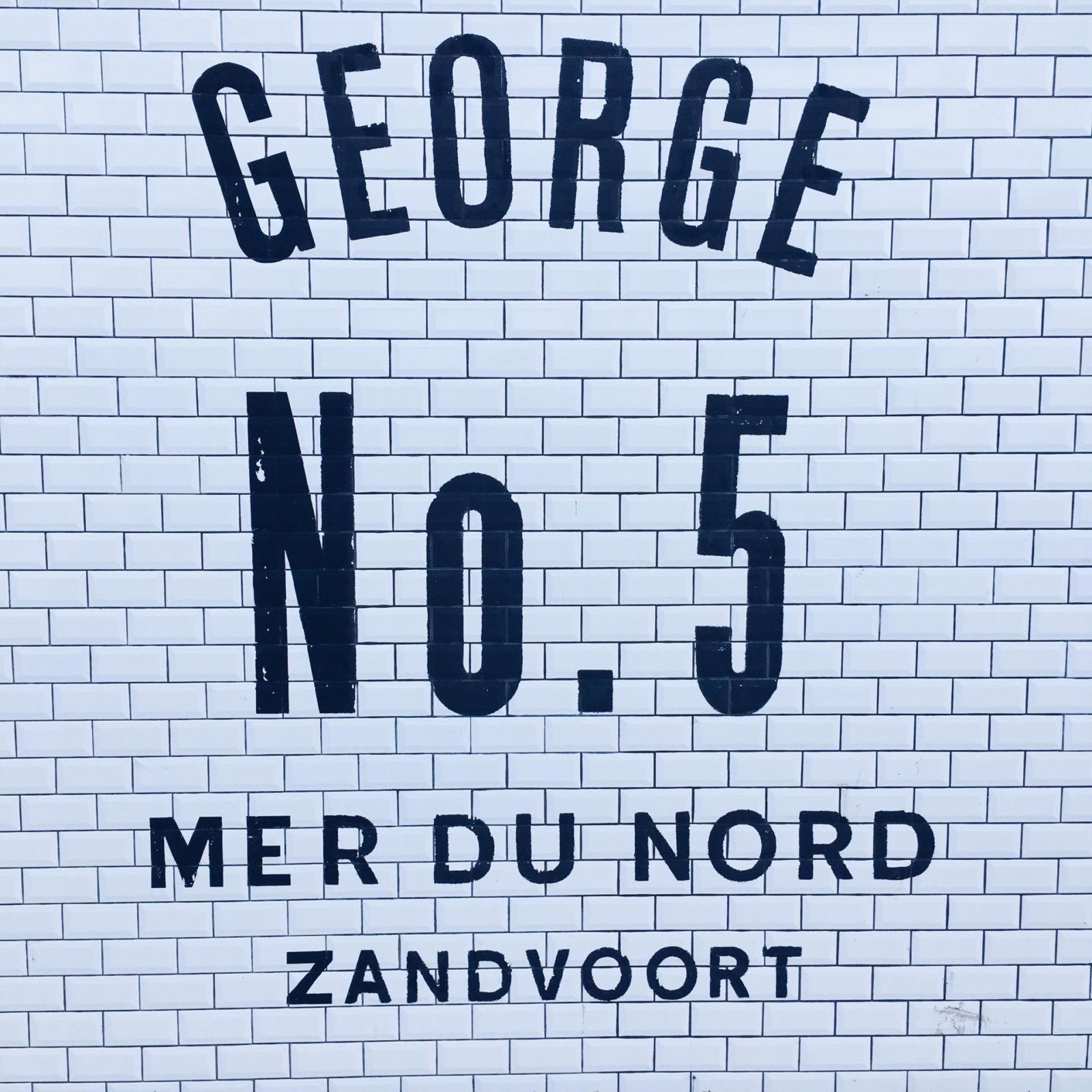 Time to shop?
Shoes: Isabel Marrant | Jeans: Zara | Top: Costes | Coat: Marccain | Bag: Louis Vuitton| Sunnies: Celine | Scarf: Zara
Have a lovely Monday!
With love,
ArielleDannique