Hi There Loves,
How are you all doing? Today its time for a new home post. This time I am telling you a little more about my cabine from Loberon. If you haven't heard of it before, you can check the full webshop HERE. I will show you a little more about the cabine and the way I like to style it. Are you curious? Continue Reading!
So I use this cabine in my hallway upstairs for my towels, extra stash of beauty products and so on. It is the perfect way to have your stash cleaned up in a nice way. I love to style the top of my cabines differently every time so this might change a lot. I always have the mirror on top since I think that just looks really nice and done. Besides, its also a perfect way to have a quick check when you leave the house!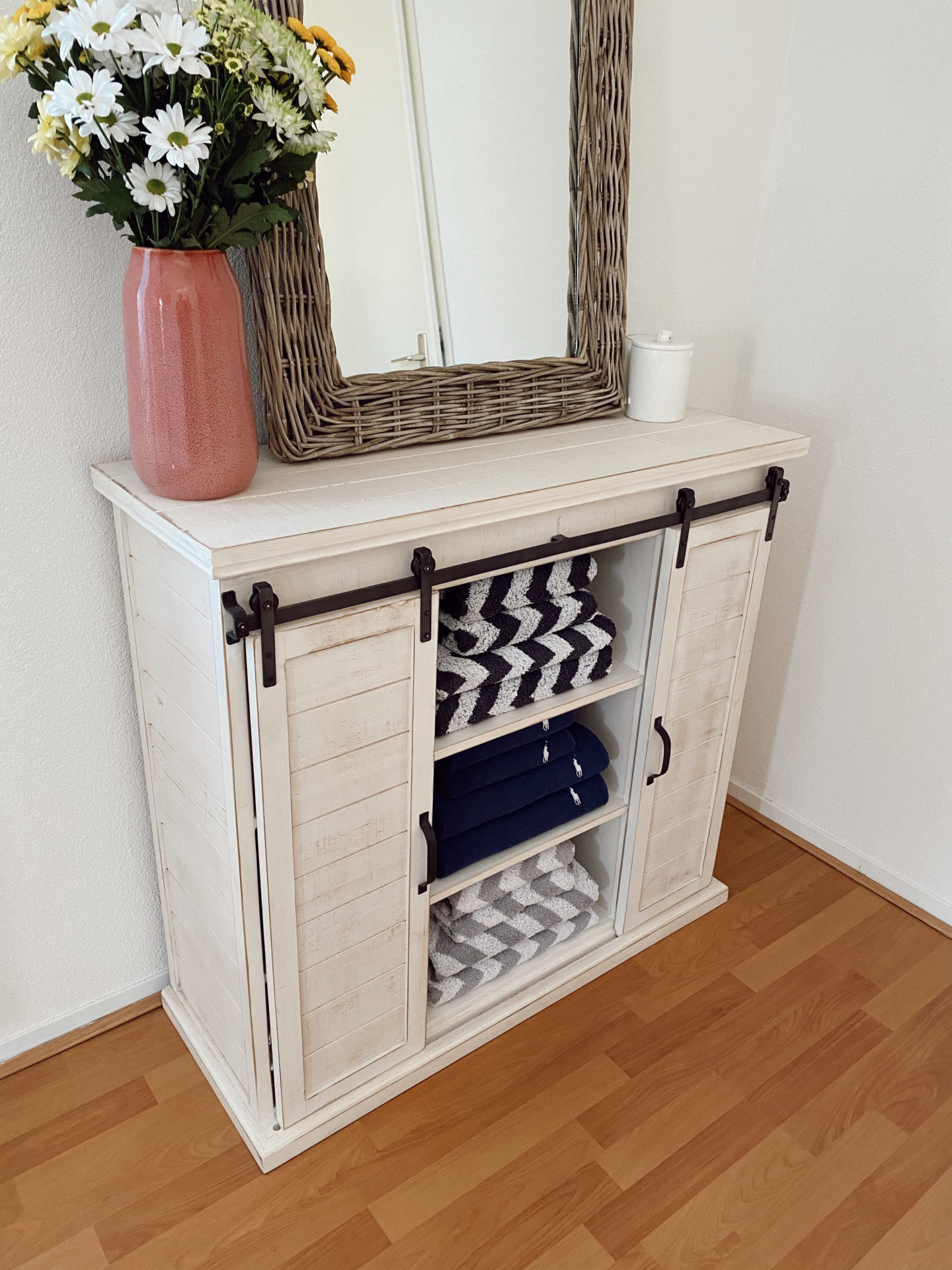 The cabine is white and made of wood. I love the rough styling of it since I think it gives an extra touch to my interior. When I look into my hallway, I have this cabine and a big mirror in the corner and that's it. For this reason I wanted a piece that is super functional and stylish at the same time.
As shown below, other way to do a quick style change and the cabine looks different again!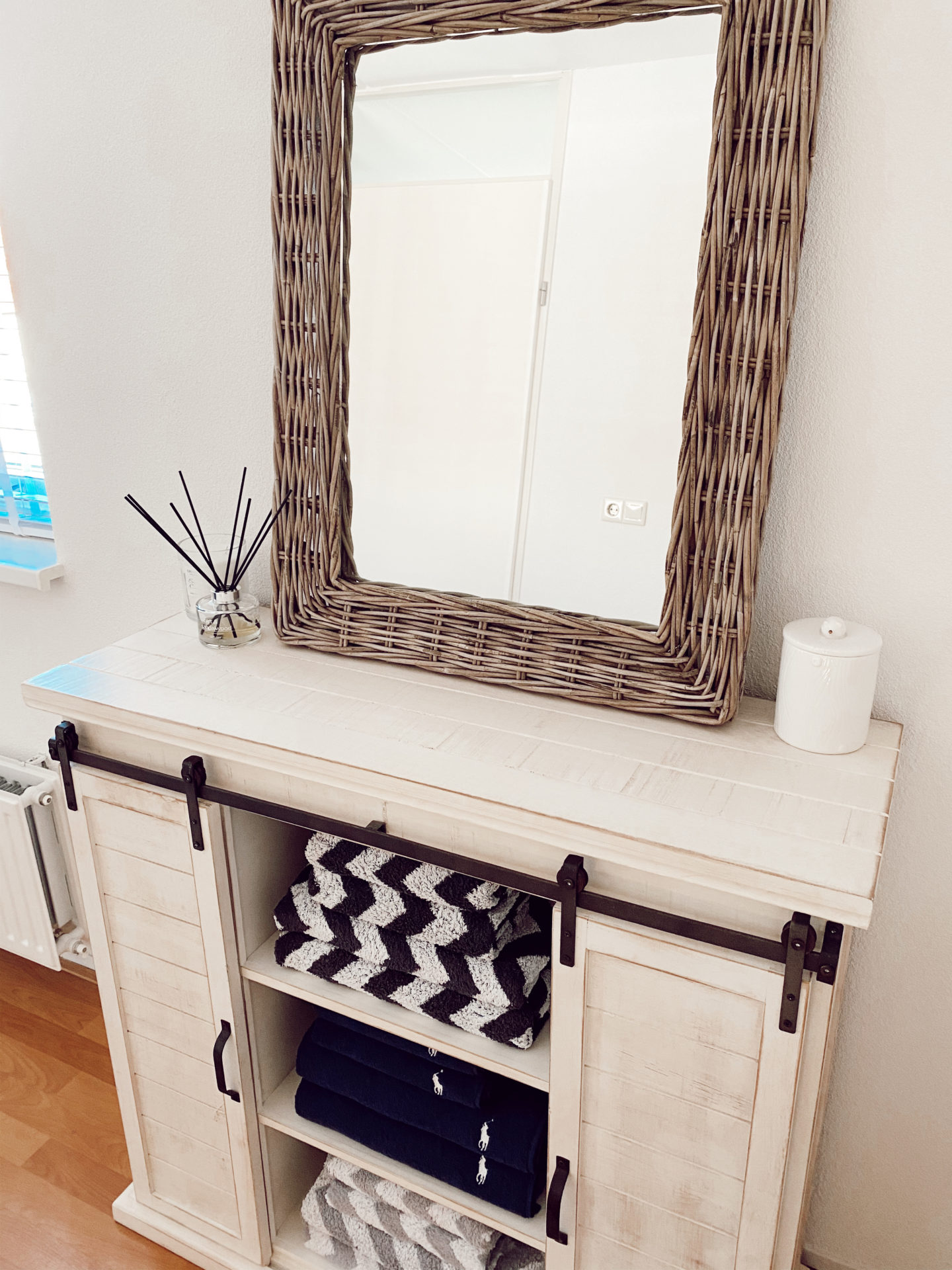 Functional inside
The cabine is actually quite big in ears of space. It has three layers on every side with the perfect hight and depth. Let me show you.
So let me know what you guys think about it and how you style your cabine. Looking forward!!
Love Arielle XX