Hi there lovely's,
A few weeks ago I spent a Weekend at the beach with this amazing weather. In the last few weeks I have been very busy with projects and exams and so stayed behind on my blog for a little while. I have however been updating my Instagram and just registered a Facebook page, Find the link right HERE. Want to see more about the outfit? Come and read with me. 
In the weekend at the beach I was wearing this summery blue and white outfit. I went for a tight white jeans and a striped blouse. I love to wear these kind of tops in the Summer since they are so comfy and stylish at the same time. This top can also perfectly be combined with shorts or a skirt. For the shorts I would choice either white, blue or a pinkish kind of color and for a skirt I would choose a blue one for example the leather one I have been showing earlier.
For the shoes I took my Sperry's out (find the link to mines right HERE) which makes this a kind of boat/sailor look. These shoes are so comfortable and elegant at the same time depending on the rest of your outfit. I took my blue sunglasses from Ray-ban (find the link to mines right HERE) to match with my shirt which gives a very cute effect don't you guys think? A little fun fact about me is that I wear sunglasses almost every single day. Even in the winter, on a rainy day it might be that I am walking around with sunglasses on my head. My eyes really can't stand bright light so thats why. I have a lot of different ones so if you guys want to see more about them, please leave a comment down below.
What do you guys think of this outfit? Is this something you would wear in the Summer?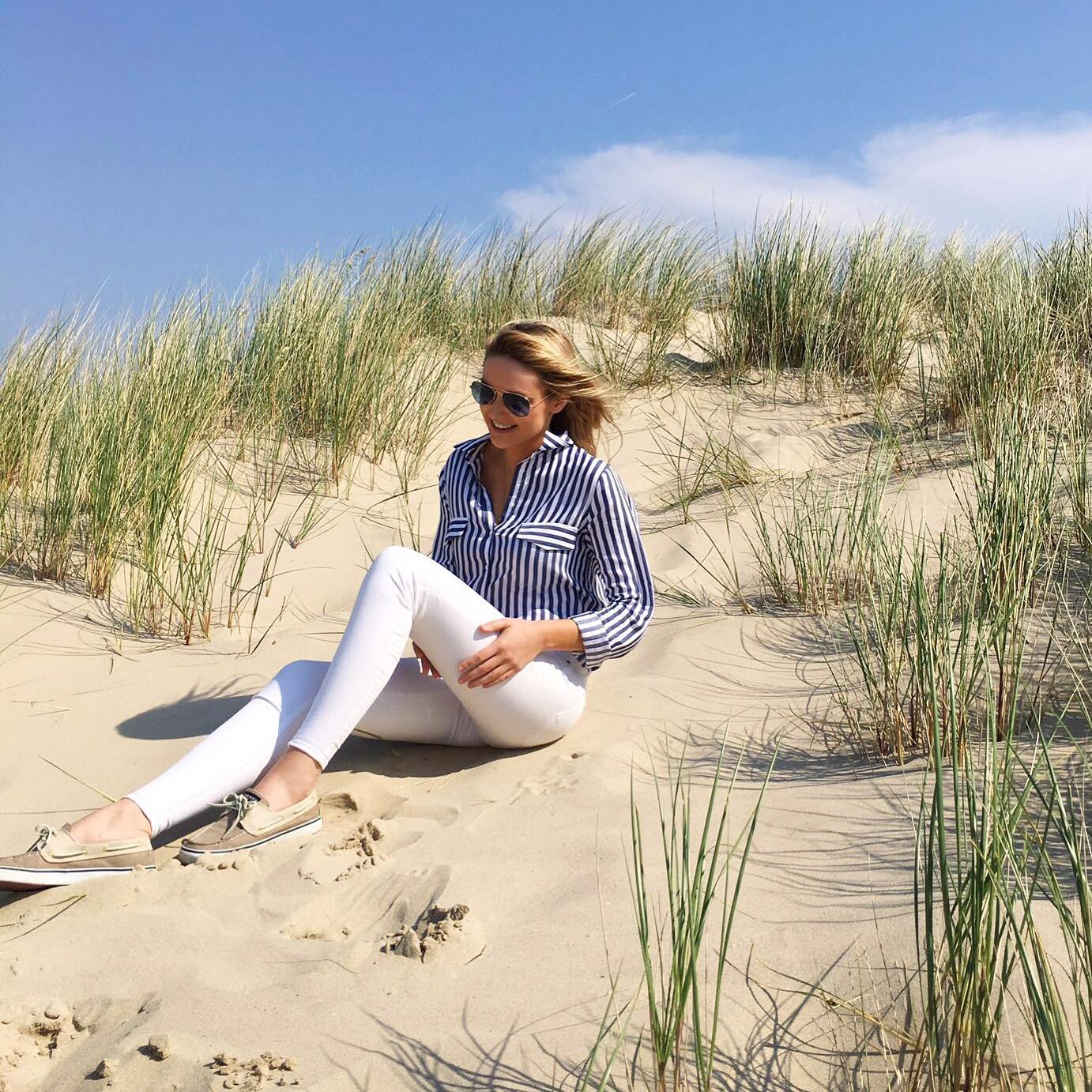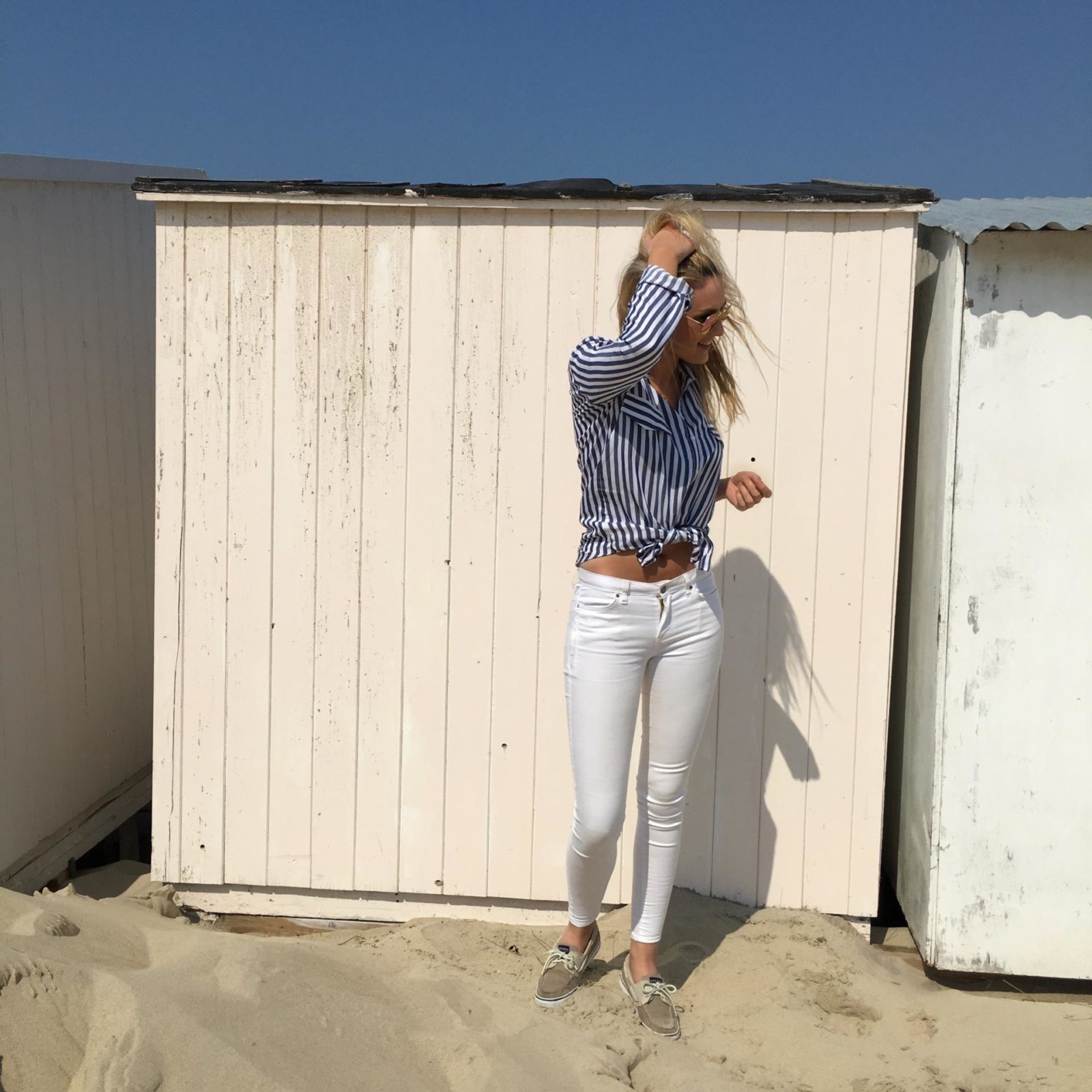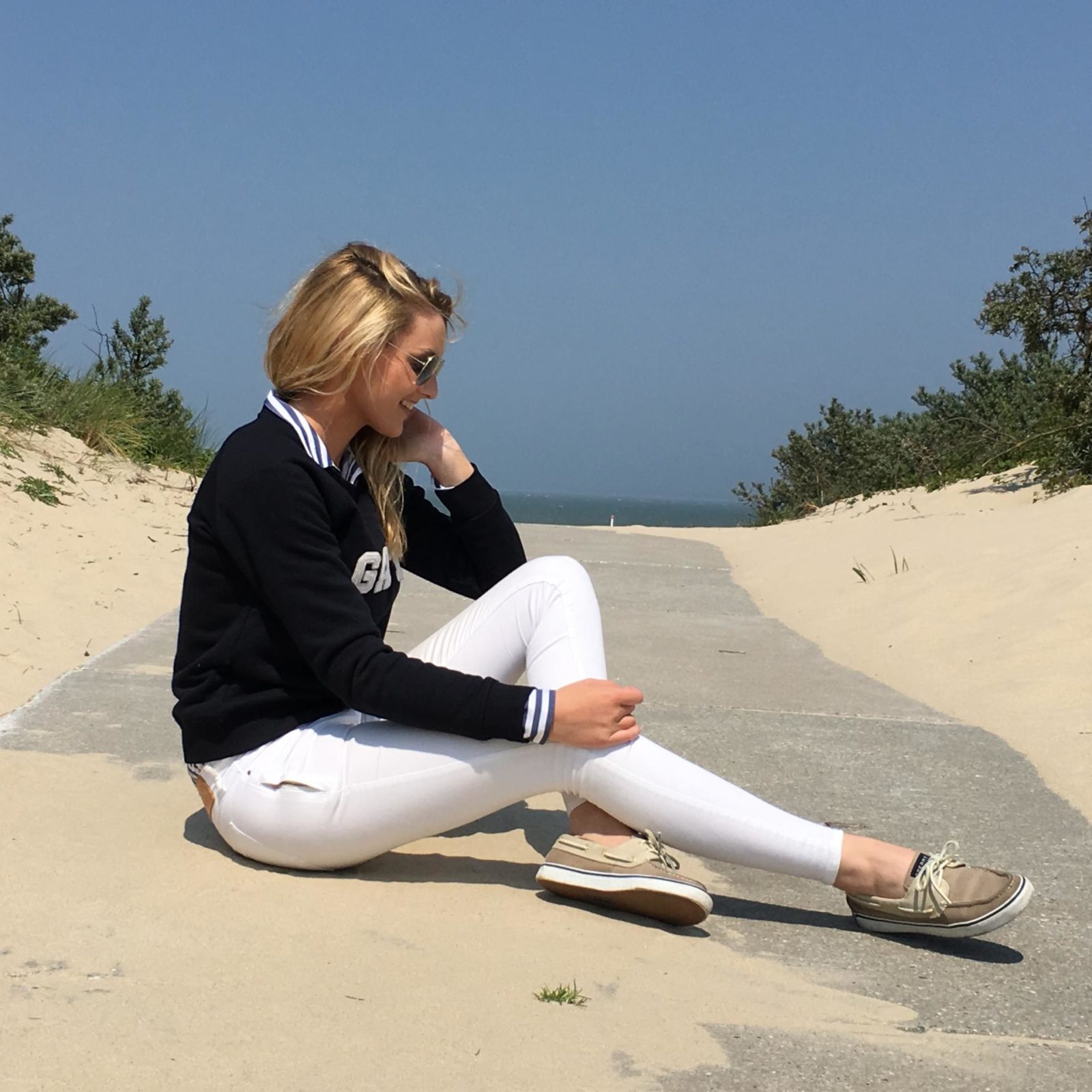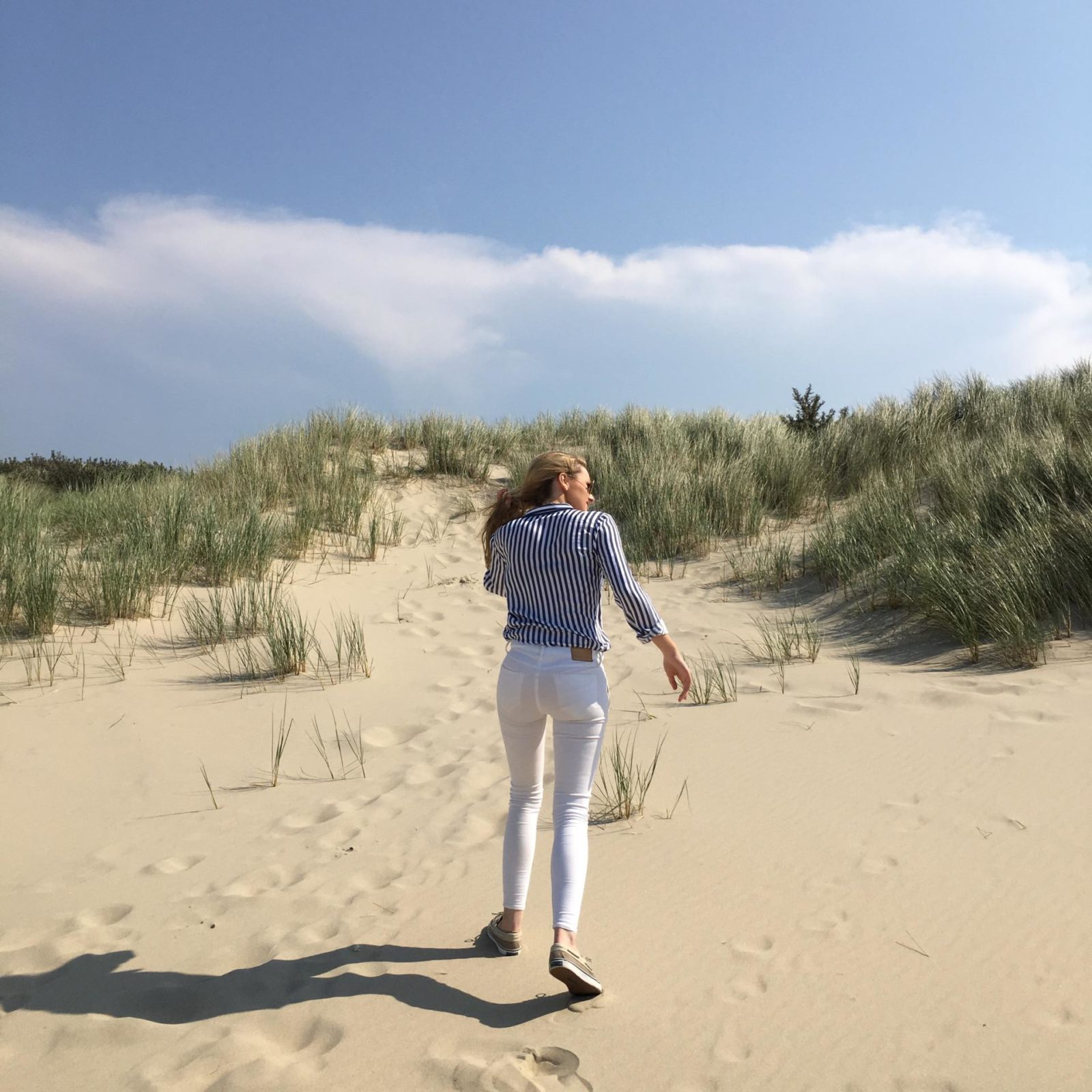 Where to buy these pieces
Shoes: Sperry | Jeans: Zara | Top: Zara | Sunglasses: Ray-ban | Jumper: Gant
In the coming week (s) there will be a lot of new posts online, curious to see whats coming up? Stay tuned on this channel, Instagram or Facebook.
A little hint for my next post: T'Juffie Jewelry
Love XOX
ArielleDannique