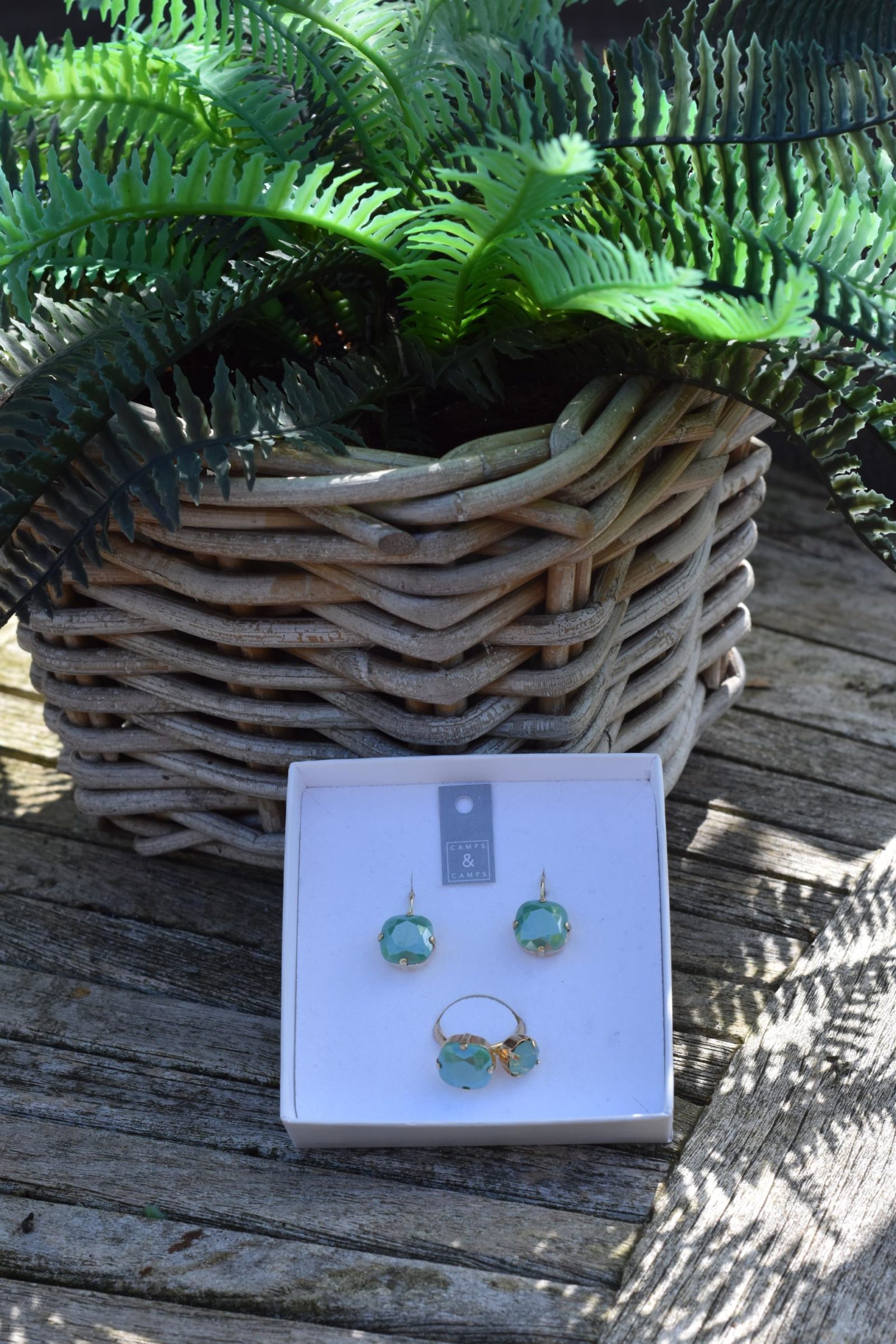 Hi there Loves,
How are you all doing? A while ago I received a great package of jewelry from 't Juffie. You might have seen it on my Instagram already but this post will be completely about the jewelry.
The jewelry is made up of these beautiful, green colored, stones. The ring matches with the earring and the BIBA bracelets. The gold details on the jewelry give this great touch to the whole. I am personally a huge fan of gold details and almost never wear silver. When combining bright colors with gold it makes it stand out even more, don't you guys think?
These jewels can greatly be combined with either a casual or a chic outfit. I love to wear it with white, black or light blue to make it stand out. When wearing jewelry in bright colors or with big stones I tend to keep my outfit rather simple. It can also be combined with prints or anything like that but I usually combined it like I just mentioned.
When matching jewelry I tend to pay attention to the whole look. Jewelry can quickly get too much in color and object and so I try to keep my outfit rather basic. In the summer it is a great combination with a cute little white dress or something in that direction.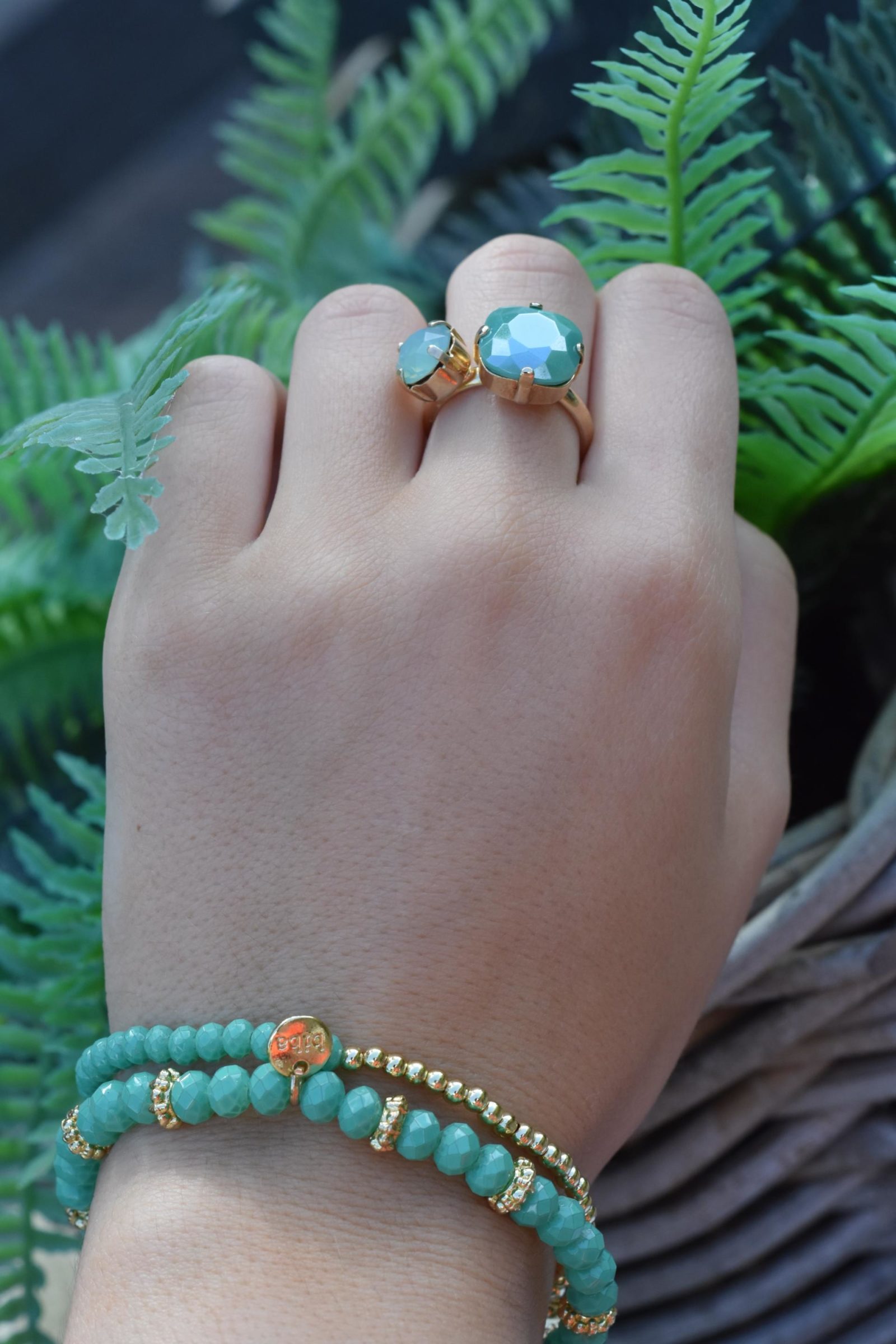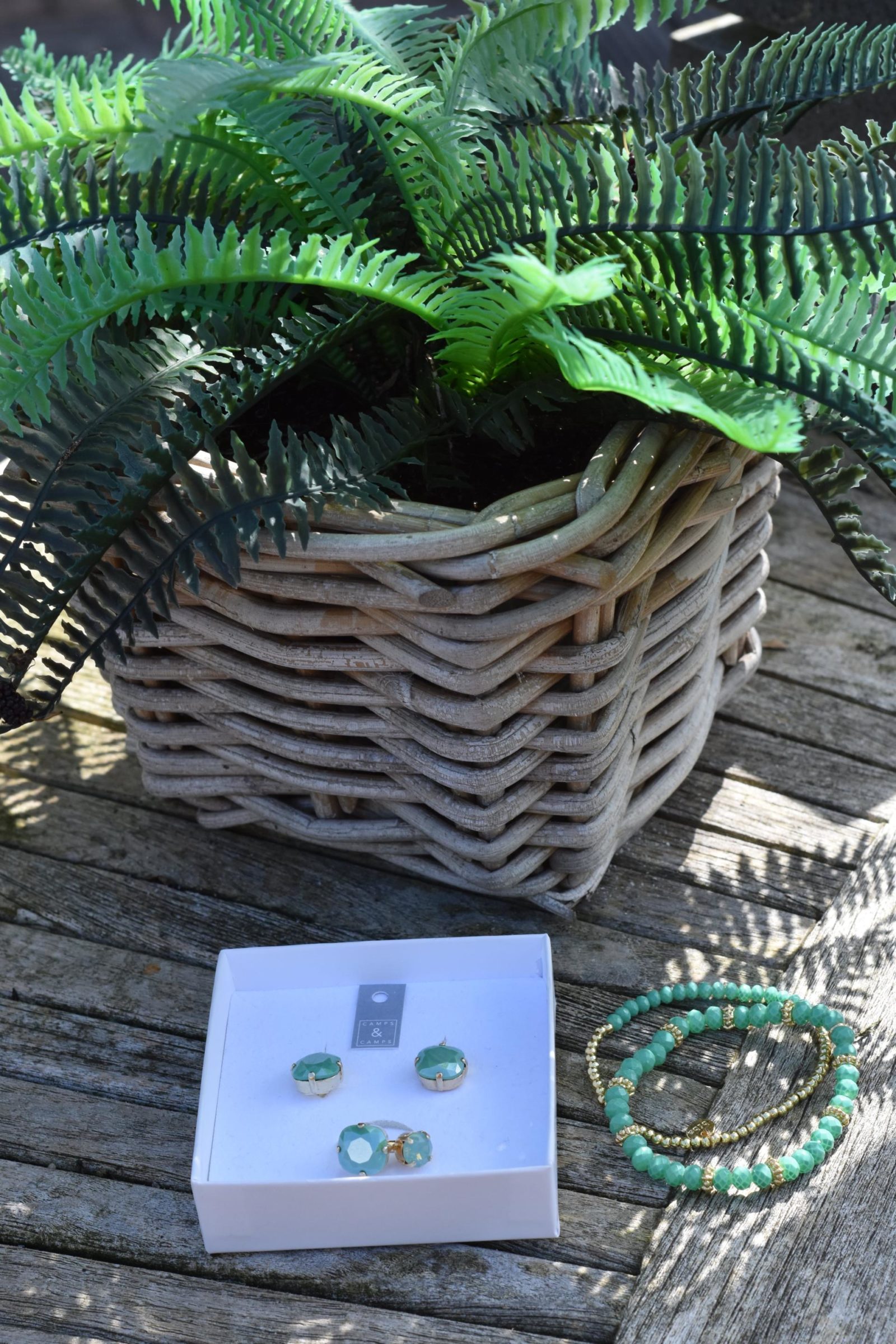 The quality of the jewelry is so extremely good, I would really recommend it!!
You can get the ring and the earrings at:
Camps & Camps ring :
LINK
Camps & Camps earring:
LINK
The bracelets that came together with the package are from BIBA. I have more of these bracelets which can greatly be combined with each other. The quality is so good again and the price is about €10,00.
Have a great day! On my Instagram you can stay tuned while I am in Madrid! Enjoy guys, curious what you think of it!
Love XOX
ArielleDannique