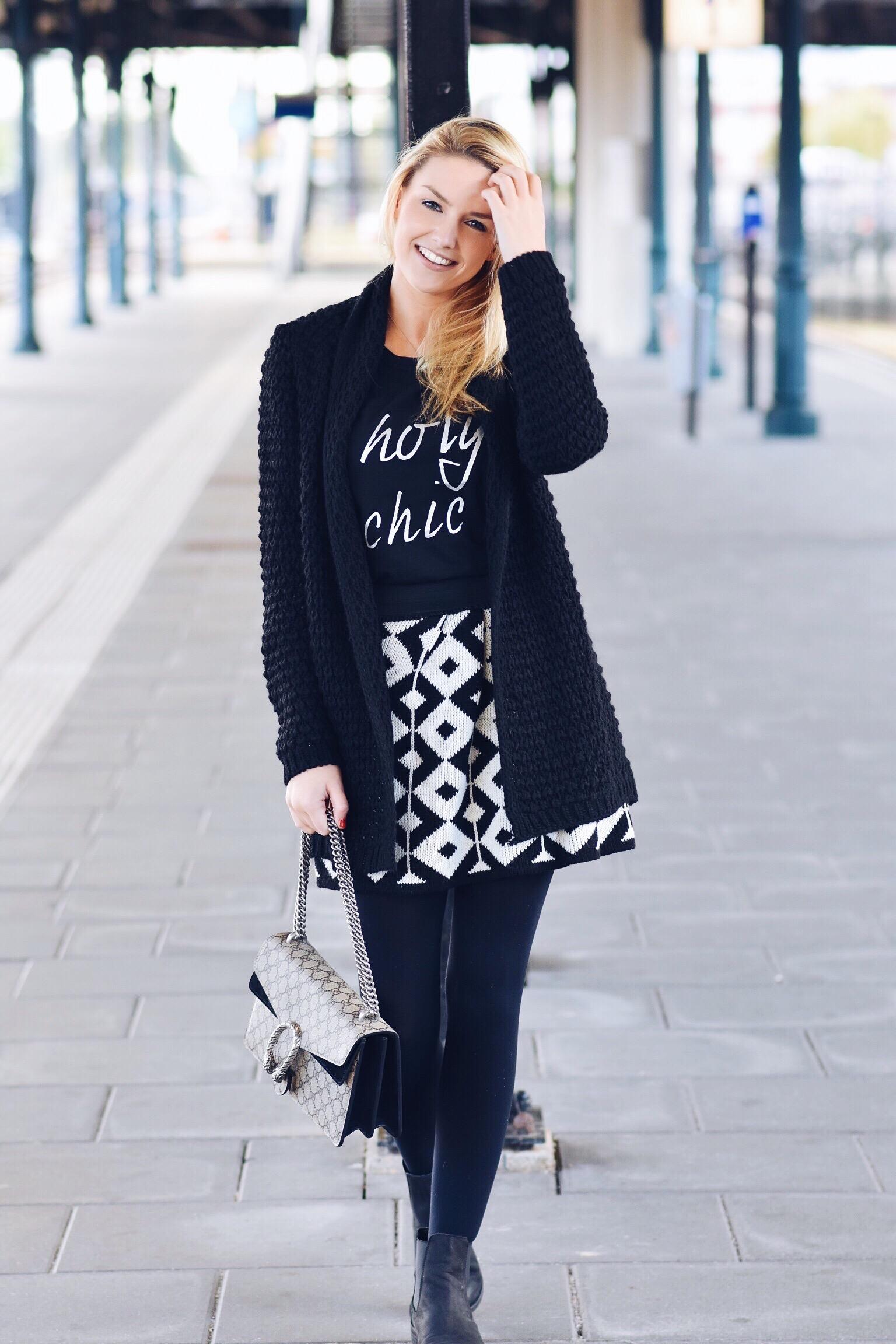 Hi there Loves,
How are you all doing? The press days have started again, so my week was full of meetings, press days, mails which you might have seen on my Instagram or my snapchat.
A New Week, so Time for a New outfit post with the items from Labee. This time I am wearing a top which says Holy Chic, just how I like my style. On top of that I am wearing this extreme warm cardigan, perfect for this fall weather. I am a huge fan of cardigans and sweaters since I am always freezing my ass off. This cardigan has really big sides which you can fold onto your body to keep yourself even warmer. Underneath that I am wearing this cute little skirt with a black and white print. The skirt is for 30% made of Wool so very warm and perfect for fall and winter. I love to wear skirts in both Summer & Winter but a lot of times I get so cold during the Winter period. This skirt is pretty thick so this will keep me warm. Also I am wearing (100den) tights which is pretty thick. The shoes I am wearing are my cute little black boots which just perfectly match the outfit.
What is an outfit without a great bag?
My motto for sure! I am a huge fan of designer bags and got this beauty lately. It is the dindionysus fro Gucci and matches perfectly well with the outfit. It is a rather classic and neutral bag which goes well with many different outfits.
What do you guys think of the outfit?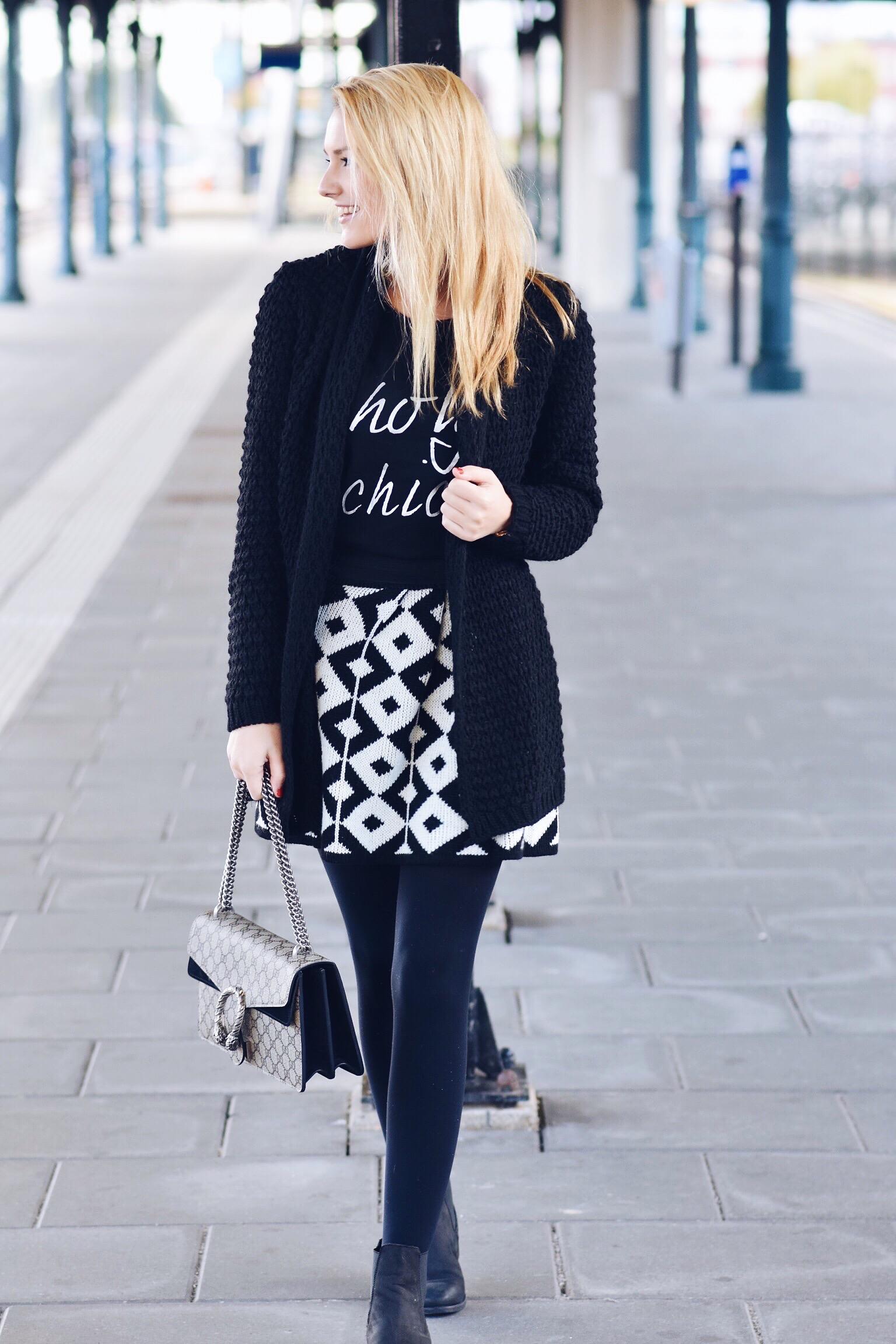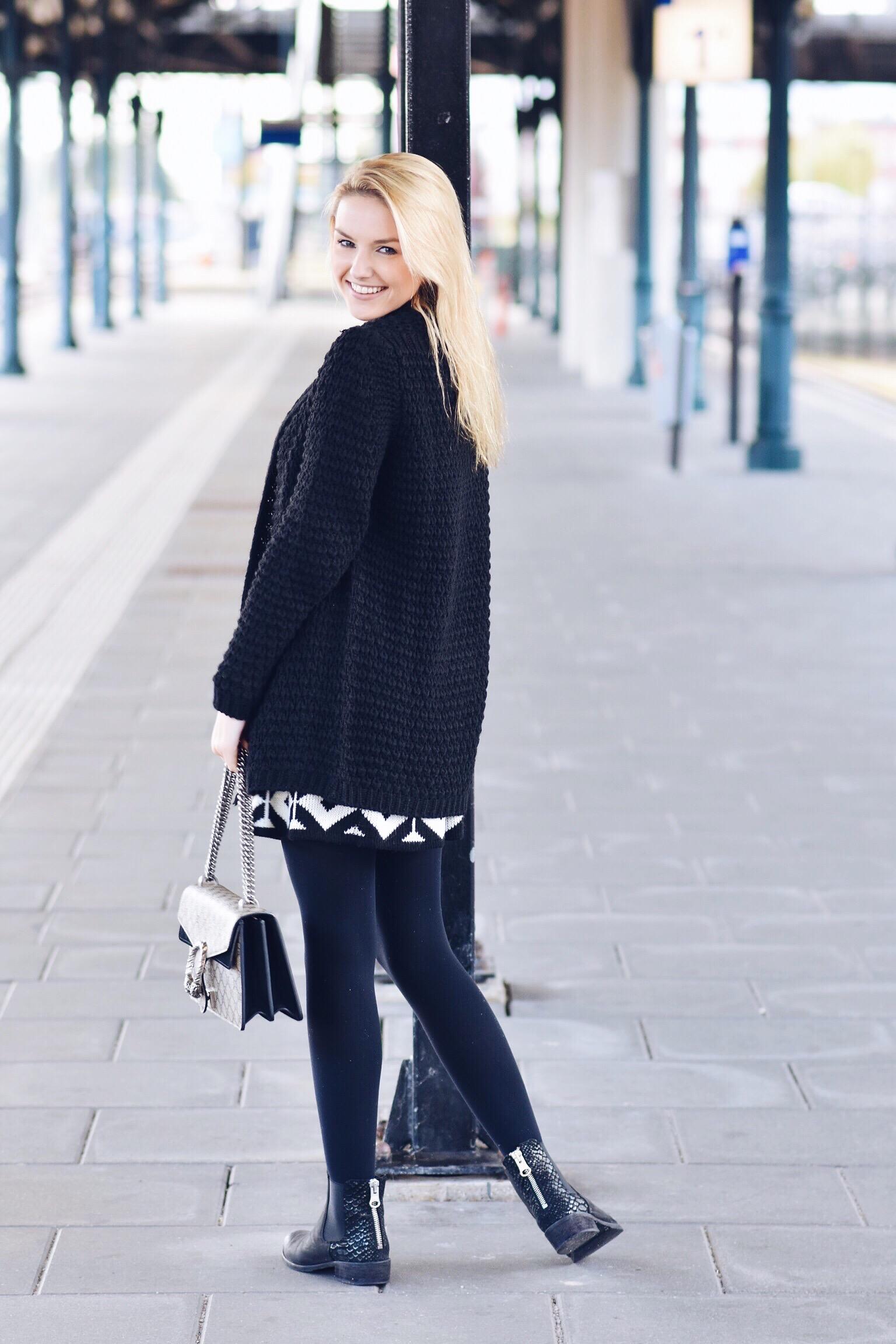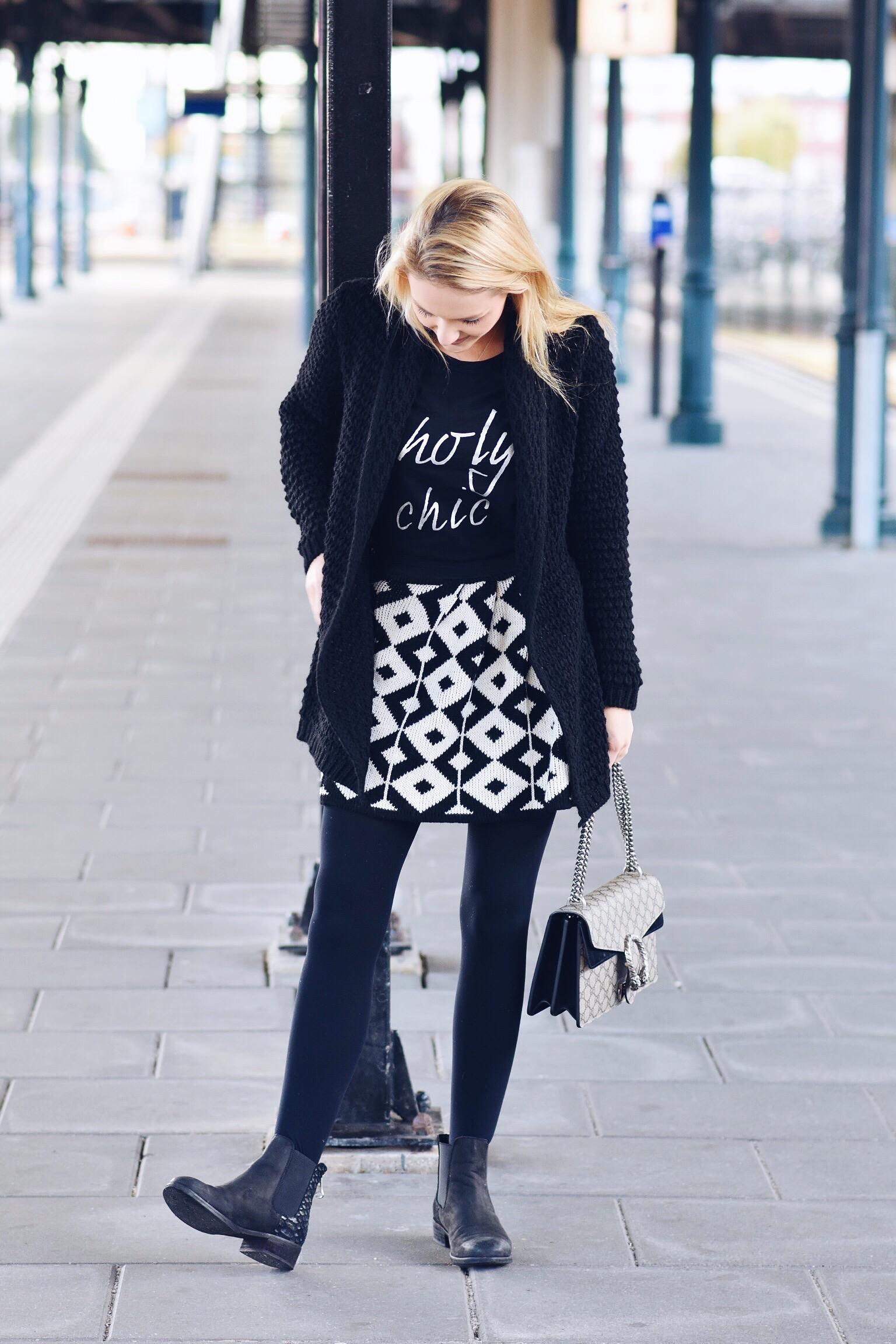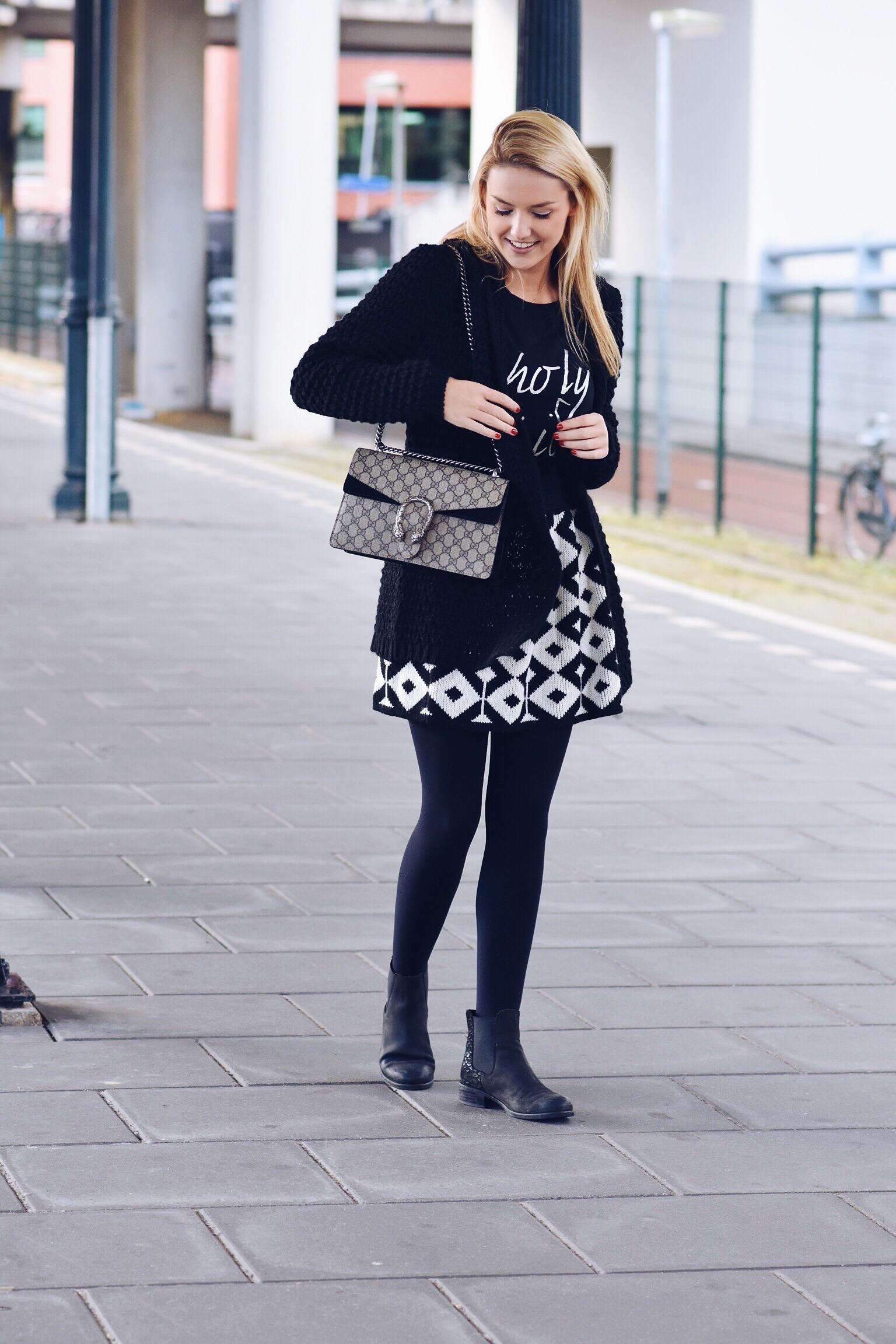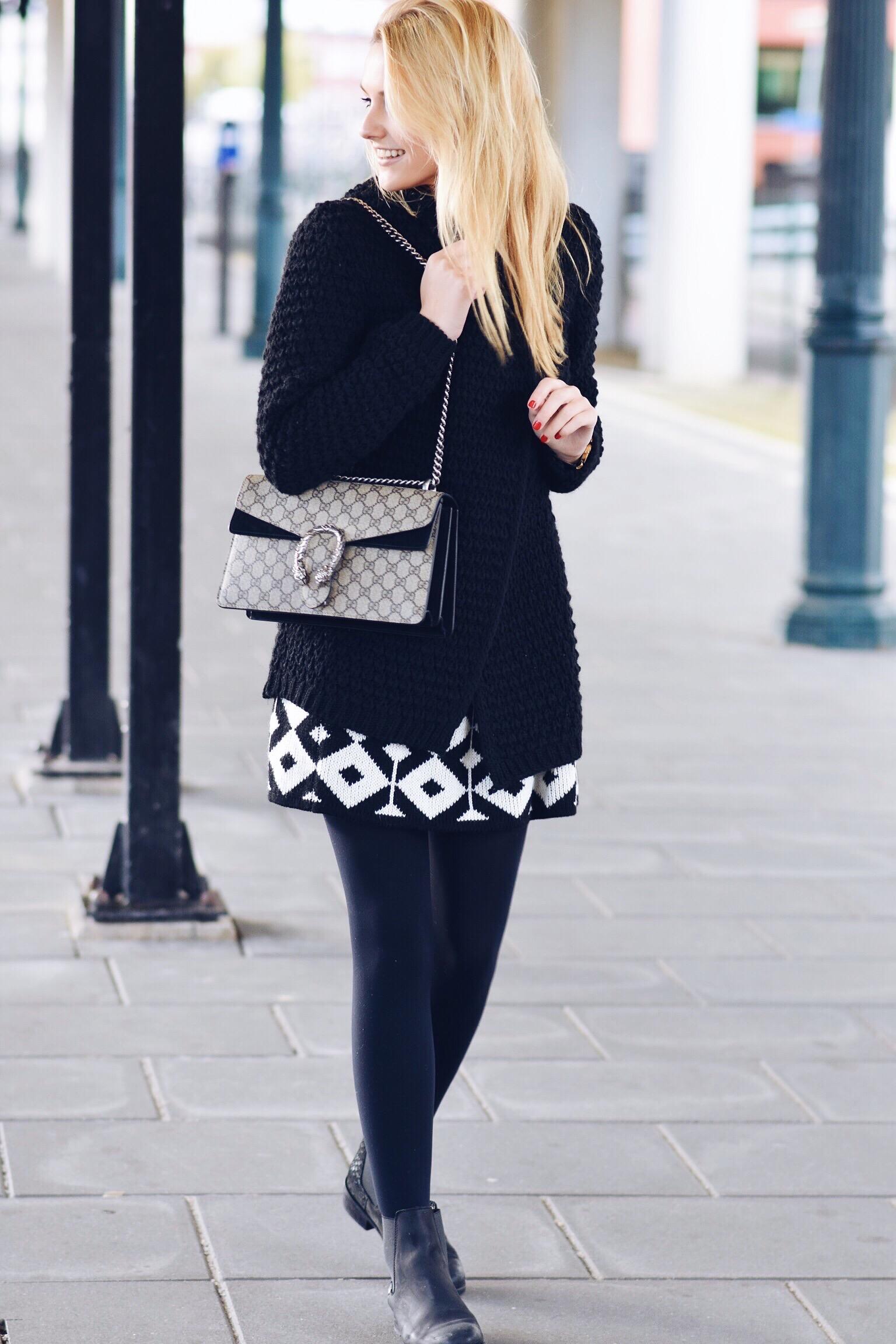 Details
Top, Cardigan & Skirt – Labee | Shoes: Poelman | Bag: Gucci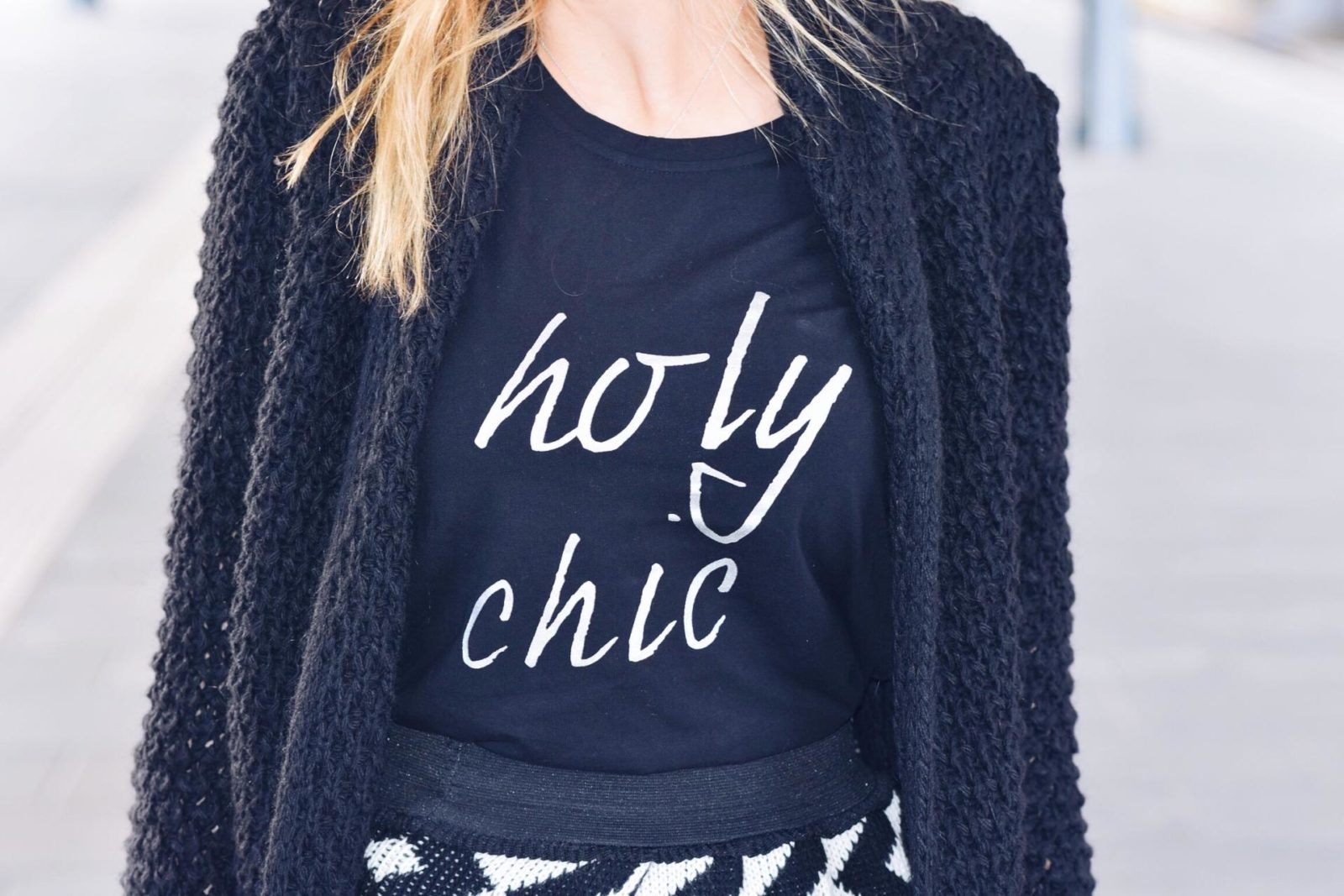 Link to the top right here, price €39,99 , Link to the cardigan right here, price €79,99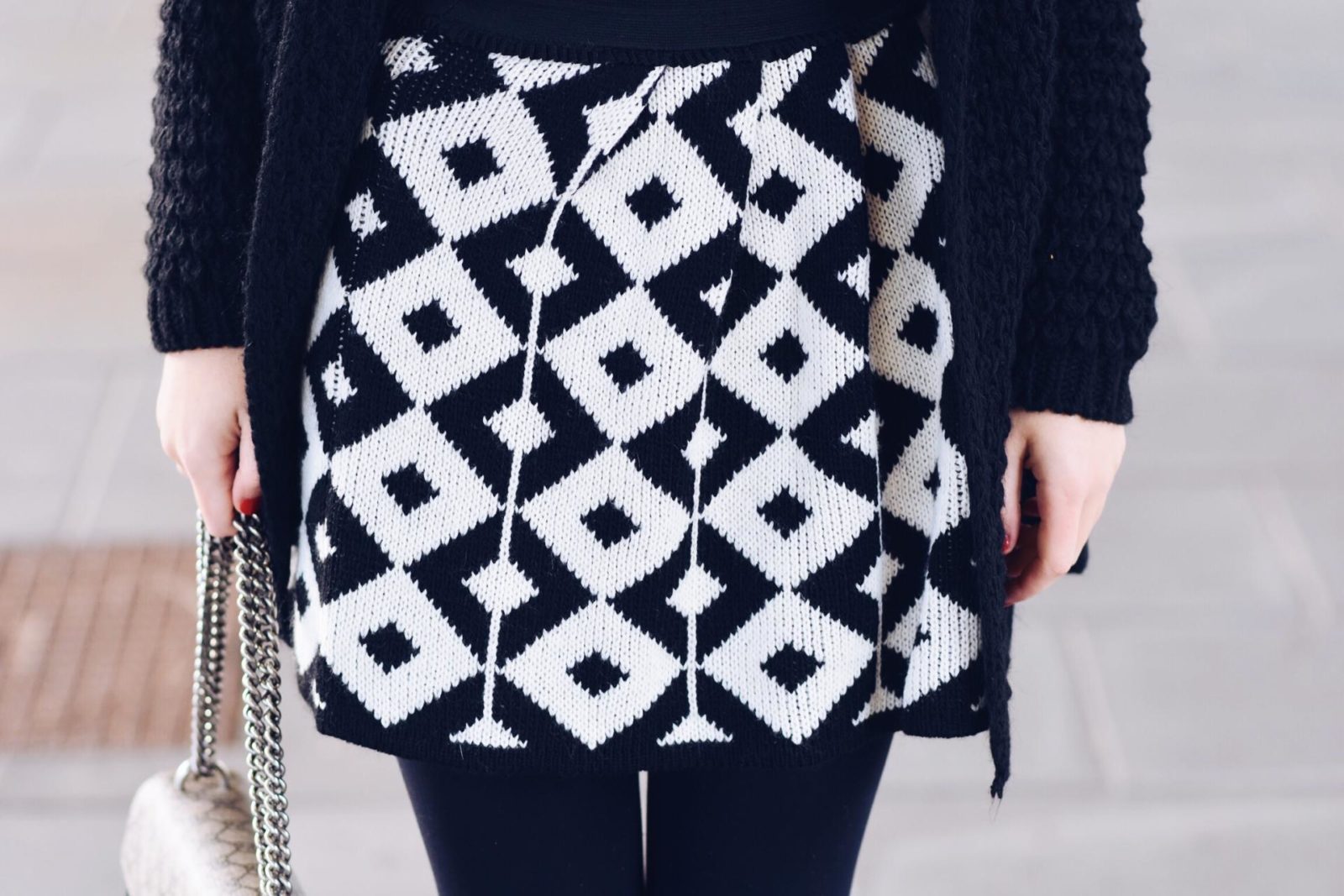 Link to the skirt right here, price €79,99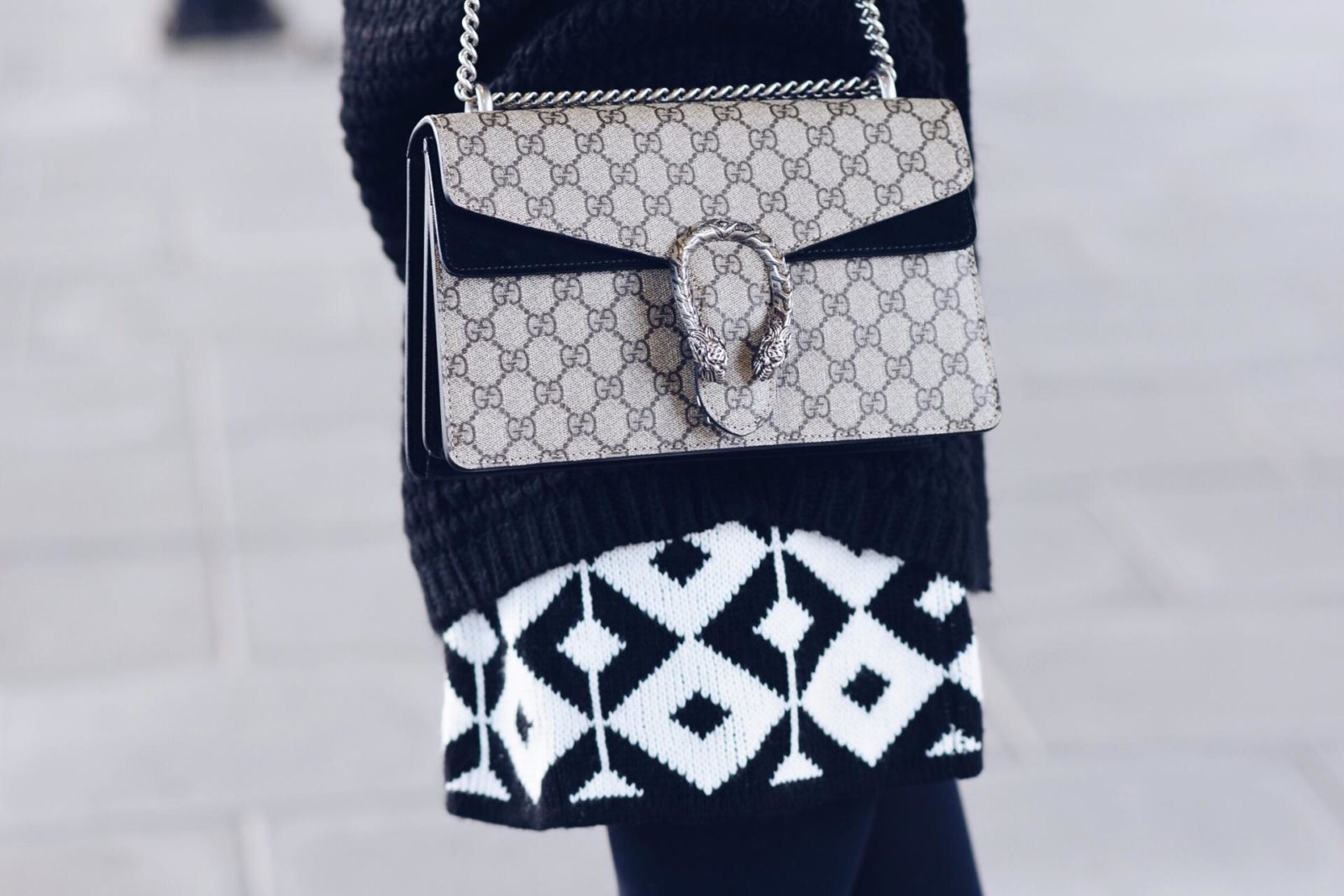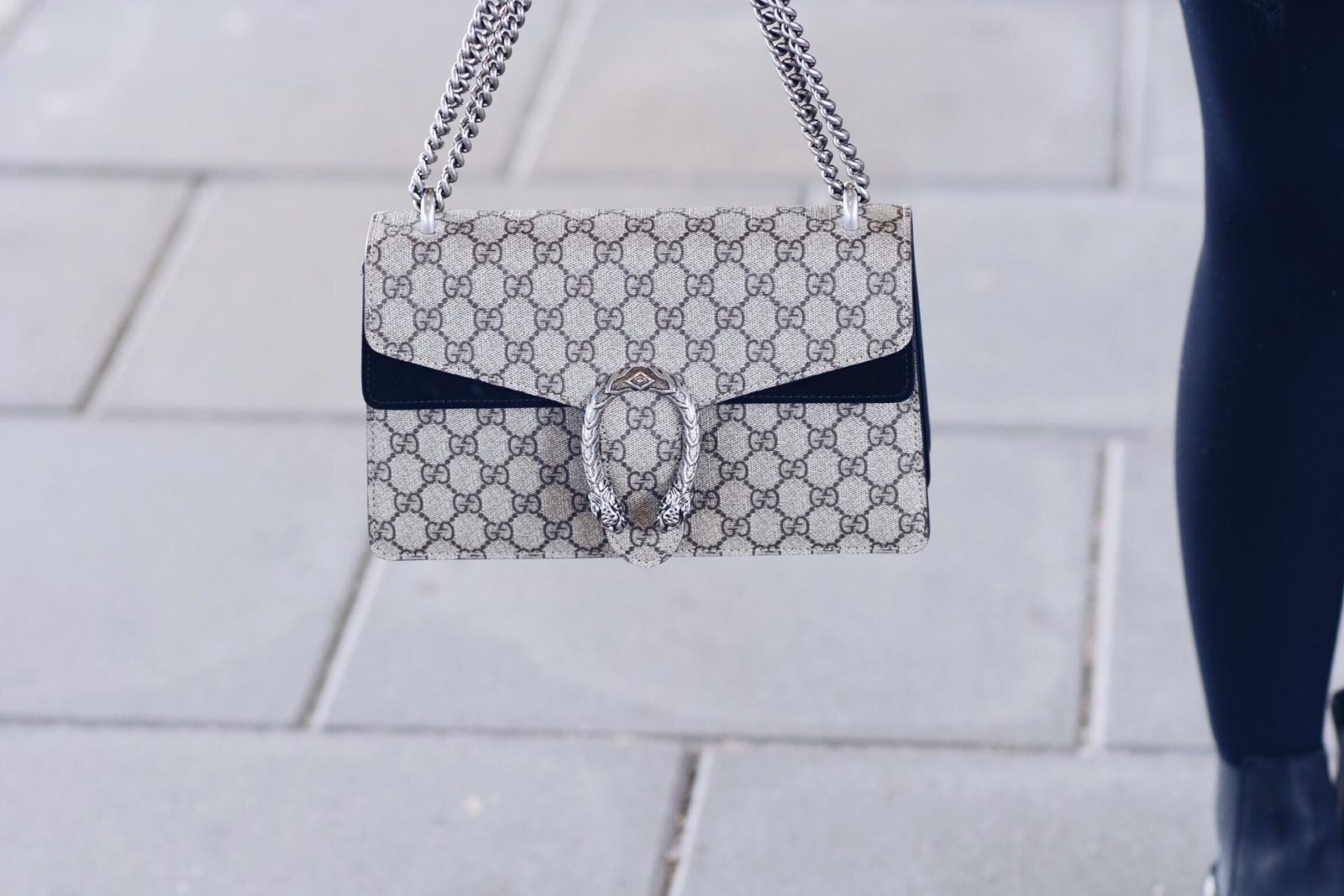 Talk to you Soon!!
Hugs & Kisses Arielle