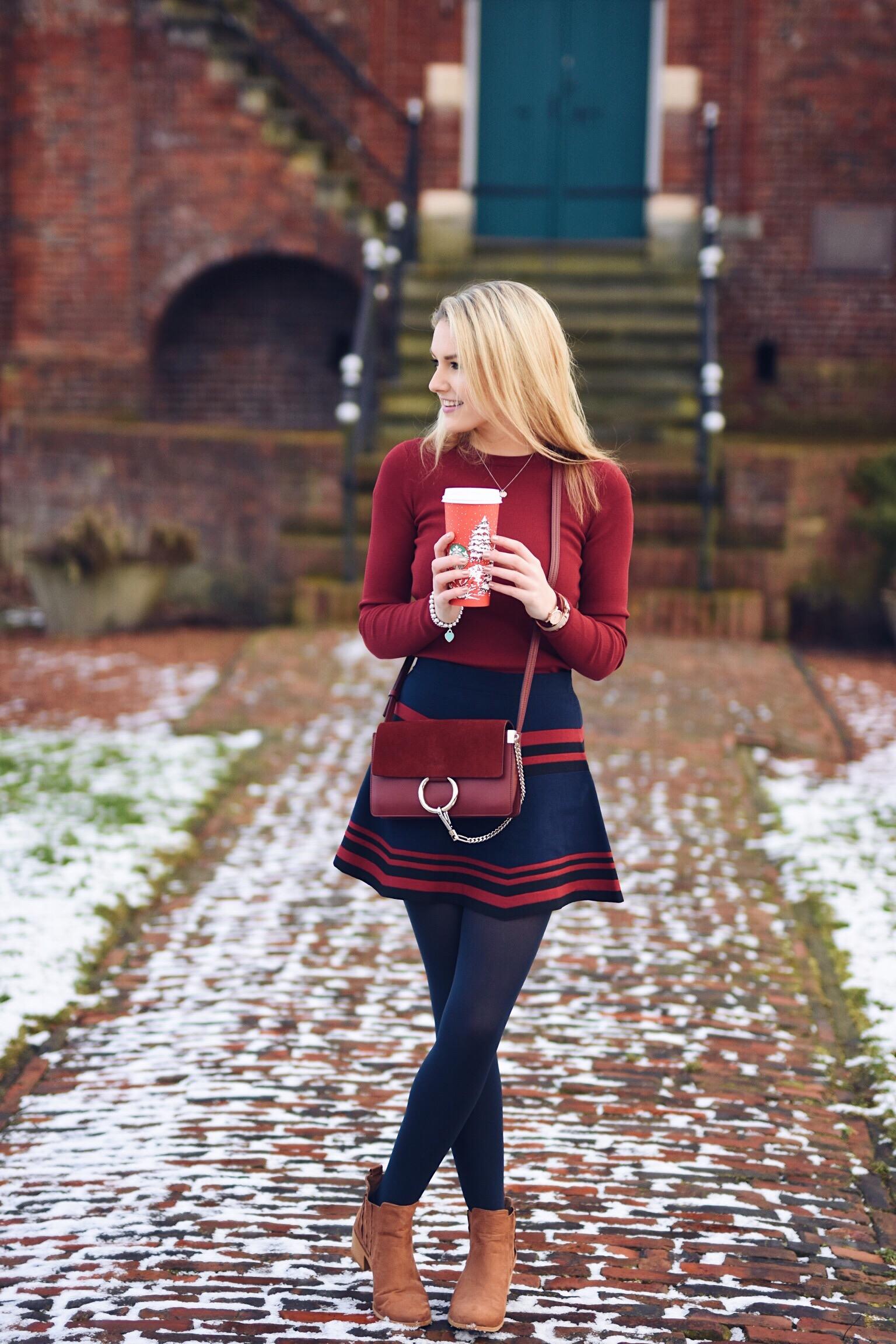 Hi there Loves! How has your week been? As I mentioned I have exams coming up so my week was full of studying, finishing off projects and presenting them, happy me! Besides that I was catching up on work, finishing mails and some outfit shoots! The real Winter took a look around the corner, curious to see what I am wearing today? Come and look with me!
In between studying and all the rest, I did some shopping in the city and caught my eye on this lovely skirt and top from Nikkie. I have a lot of her clothes since the fit is just perfect for my body, the fabric is pretty elastic and it doesn't damage after washing it. This time I bumped into this cute skirt and top. I actually have this skirt in the black and in the glitter edition already and so I know how it looks on me. You all know I love to wear skirts or dresses and especially the more elegant ones like this. I don't know how the explain this but you can have a straight skirt which is on your hips, or you can have one which is a little loser and higher which give a beautiful look to your body, it makes it look more elegant.
The main part of the skirt is blue and so I choose for blue tights as well. It has a little black stripe in it which I normally don't like. I am kinda allergic to a black and dark blue combination because most of the time they don't fit together. You can however wear this skirt with black tights as well since the end stripe is back and therefore it won't look weird. The top has the exact same color as the red stripes of the skirt, a perfect match so to say.
The shoes, I choose for these little brown boots. I normally don't wear dark blue tights or pants, however I do like them. I just can't find a nice dark blue jeans or a skirt that matches blue tights like this one does. Black boots don't match with these tights, at least I think, and lucky me I only have black boots and no blue ones… I was trying on many boots and was doubting between these ones or grey ones, but since these match better with the red, they match better with the entire look.
Bags, yes I am a huge fan of designer bags I just can't help it. I rather spend more money on something I really really like than on something I do like but not as much. This time I took my dark red Chloé bag which matches perfectly with the outfit. I love to color match since I think it gives a pretty touch to the look. My new watch from close, with the velvet strap, matches perfectly with the bag. The top part of the back is not velvet but in this way it sort off looks like the same.
Outfit Items
Tights: Hema | Skirt: Nikkie | Top: Nikkie | Coat: Tommy Hilfiger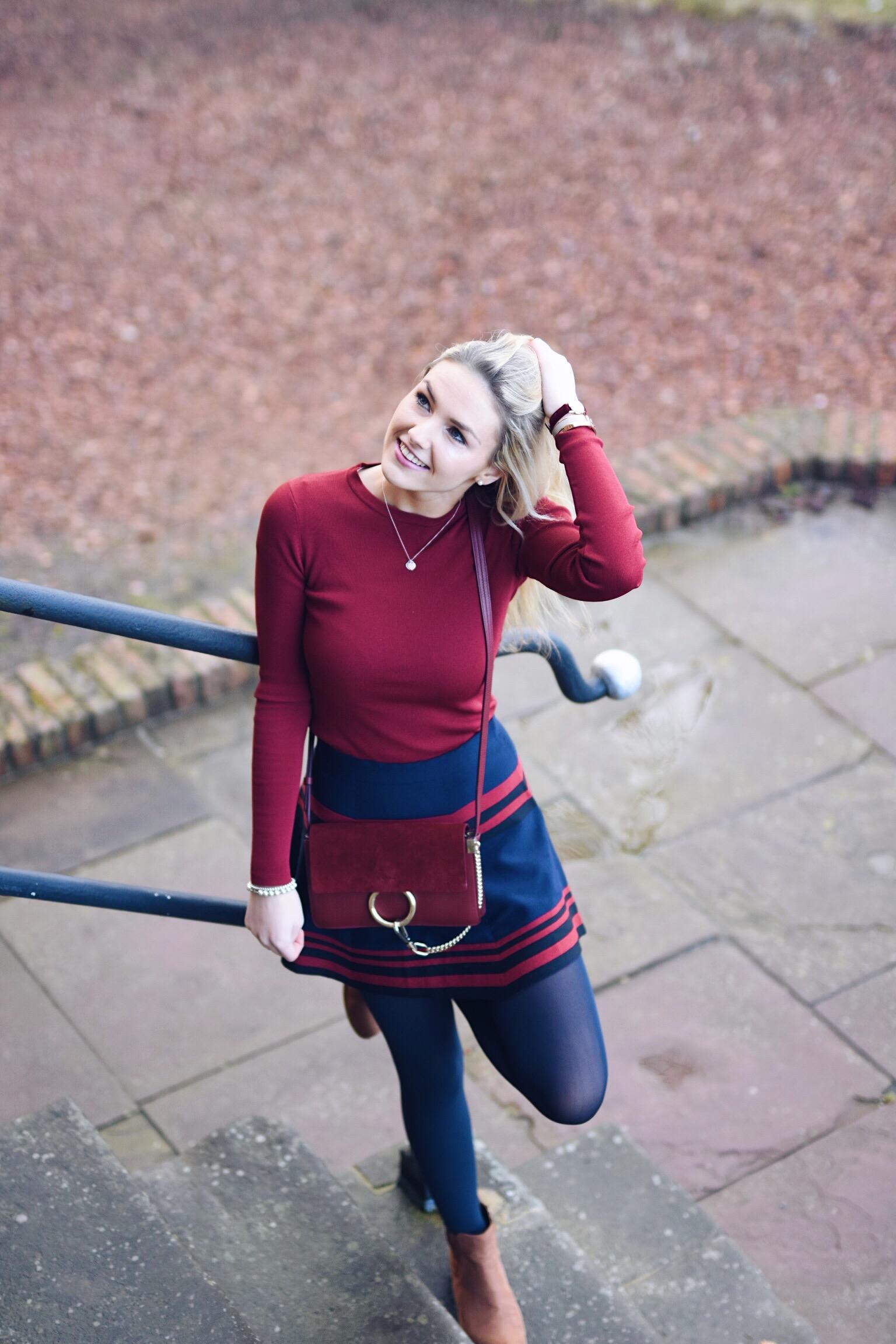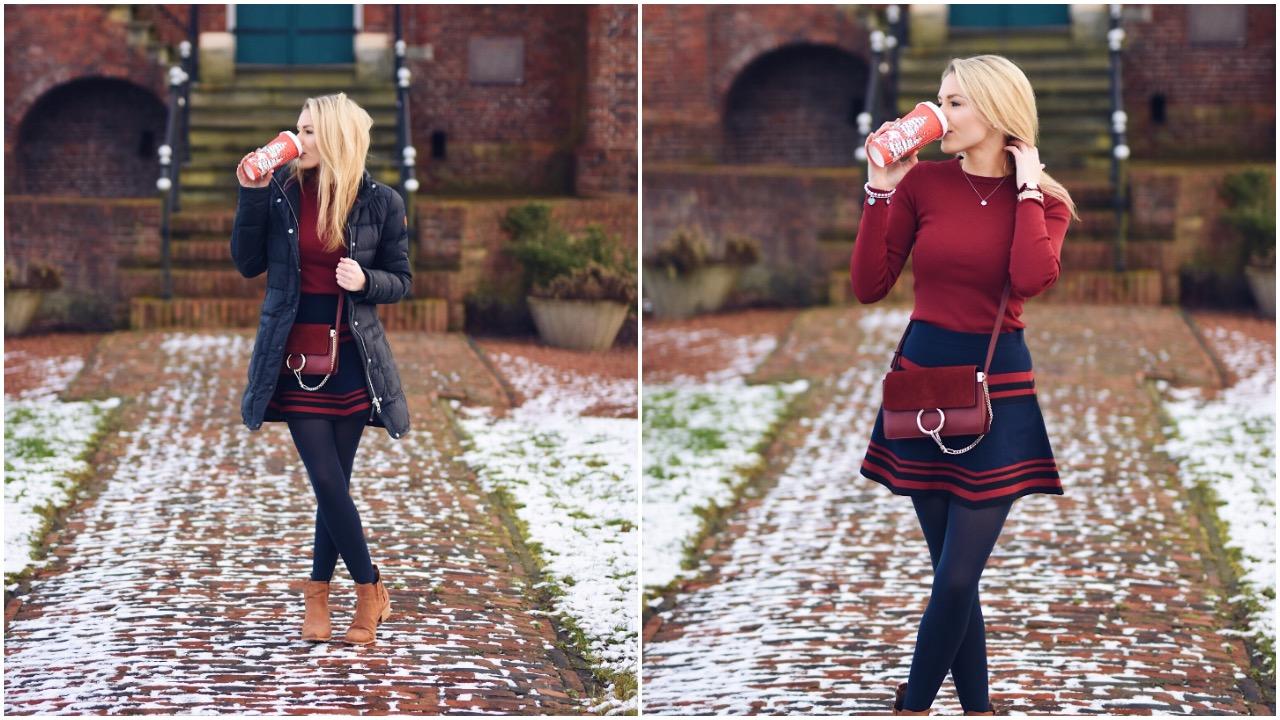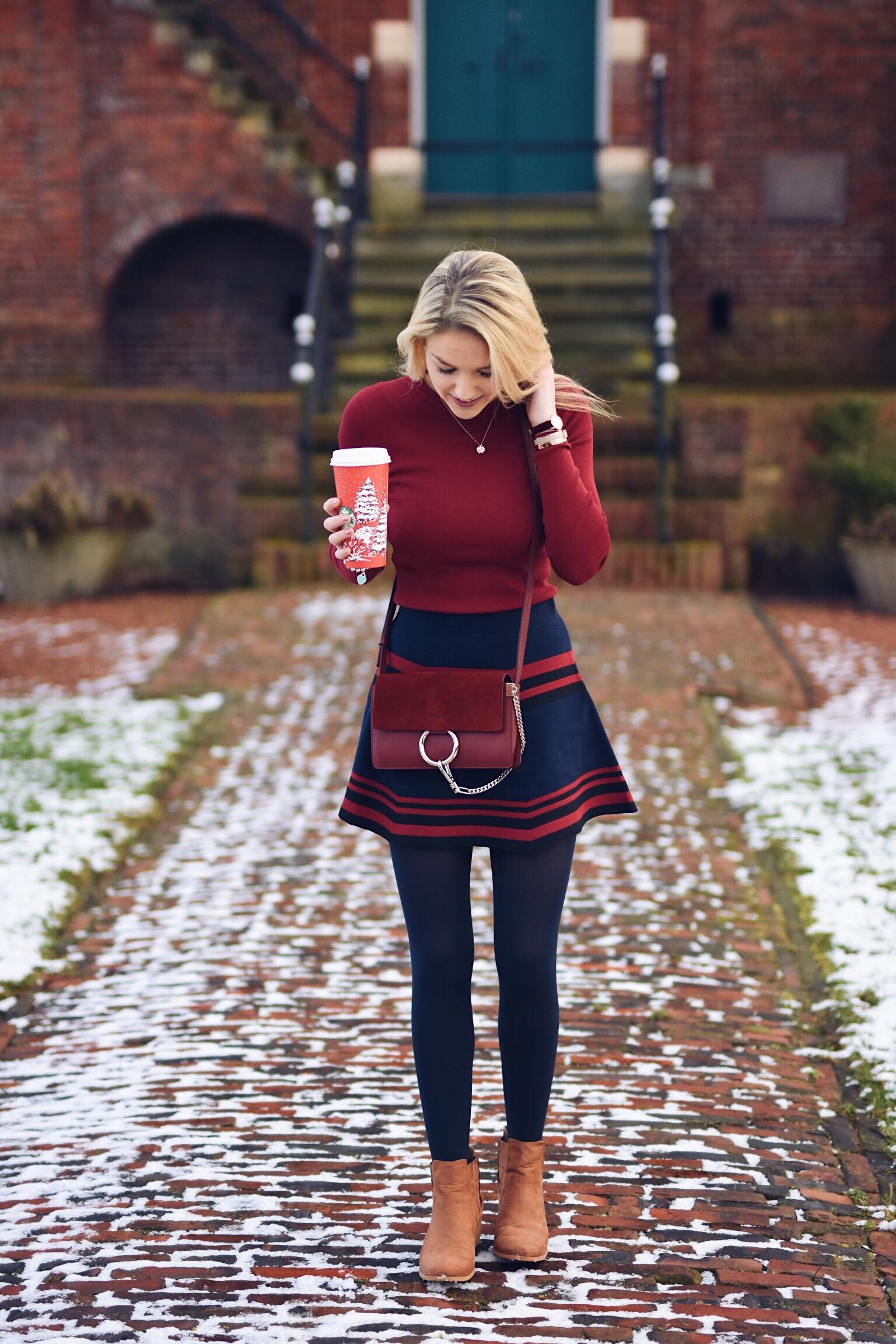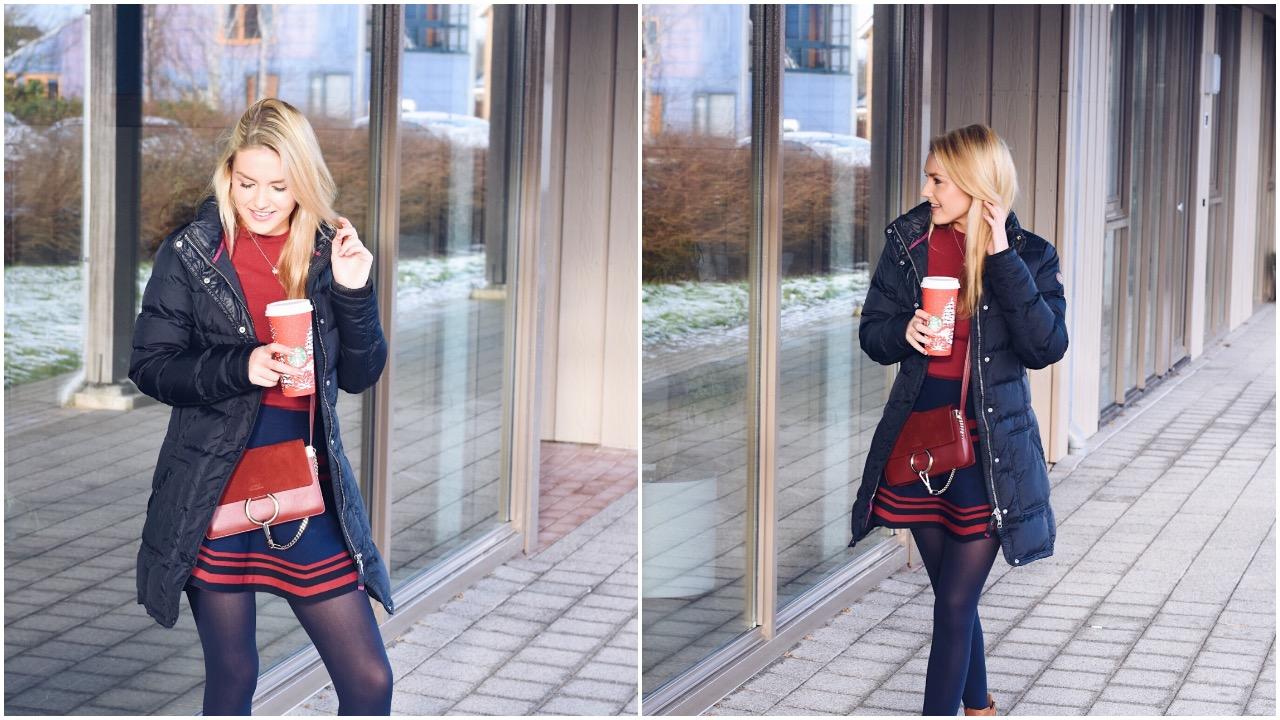 Lets go for the details
Watch: CLuse | Bracelets: Hermes & Cartier | Bag: Chloe | Shoes: Invito | Necklace: Tiffany & Co.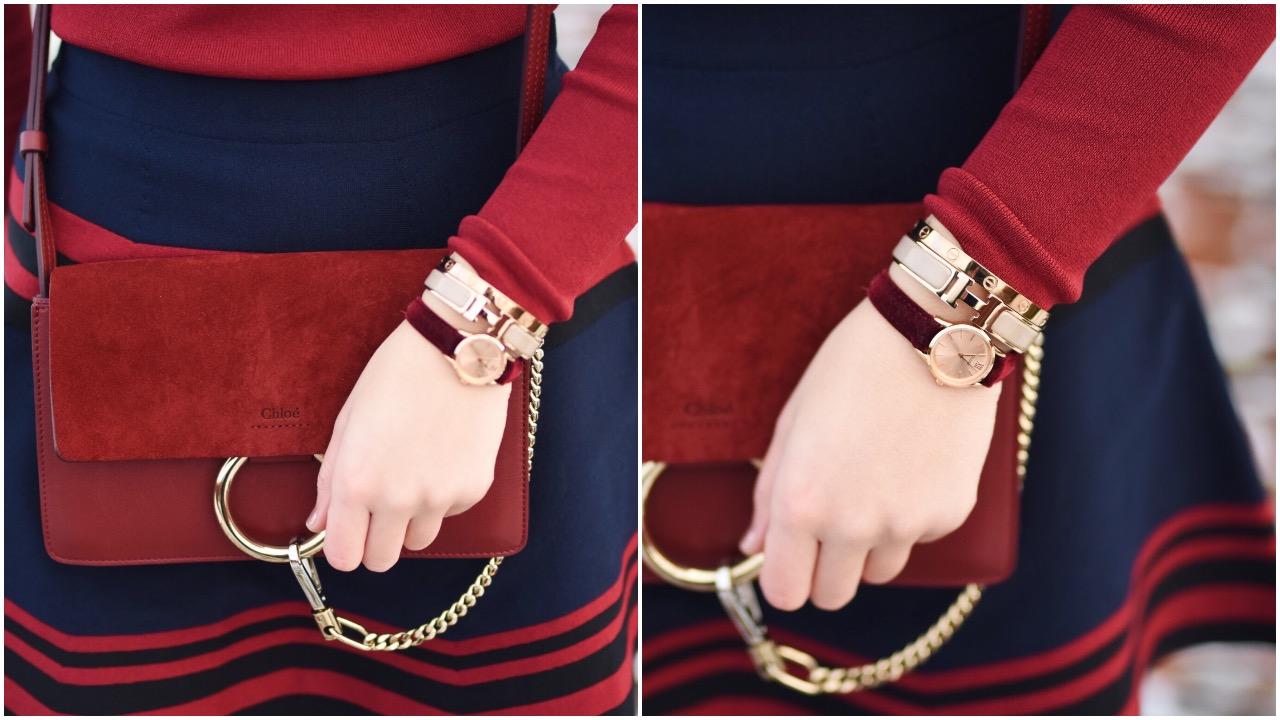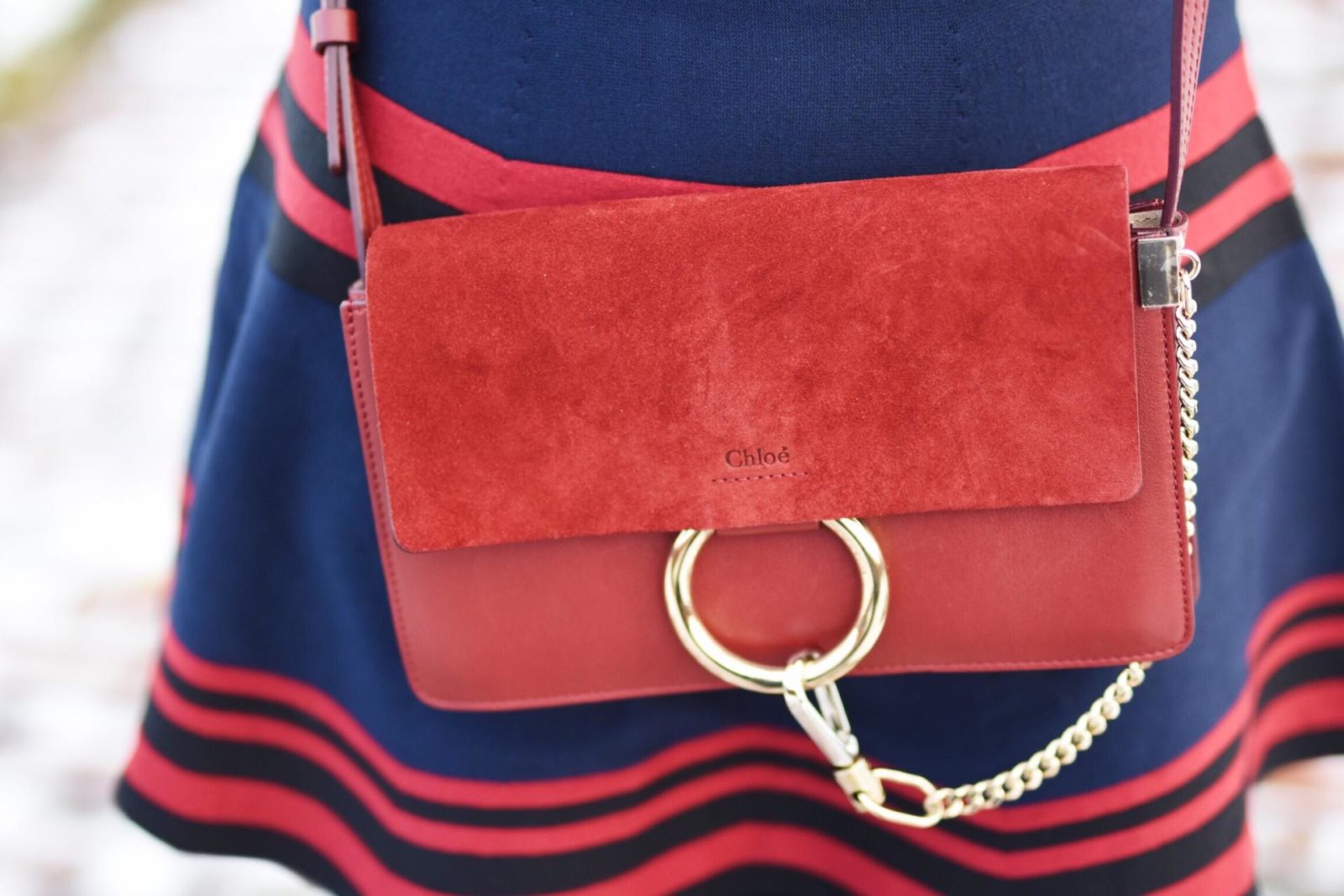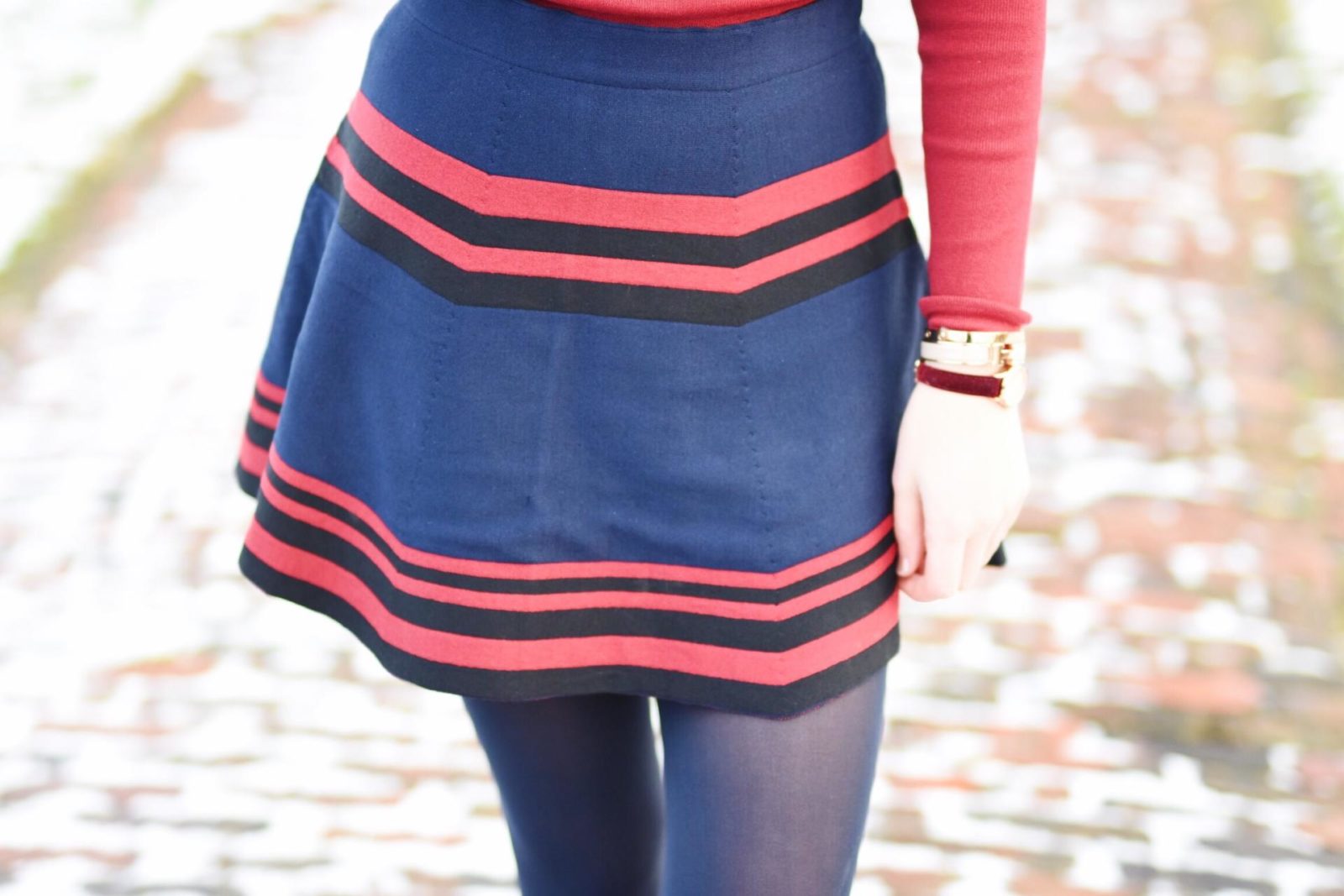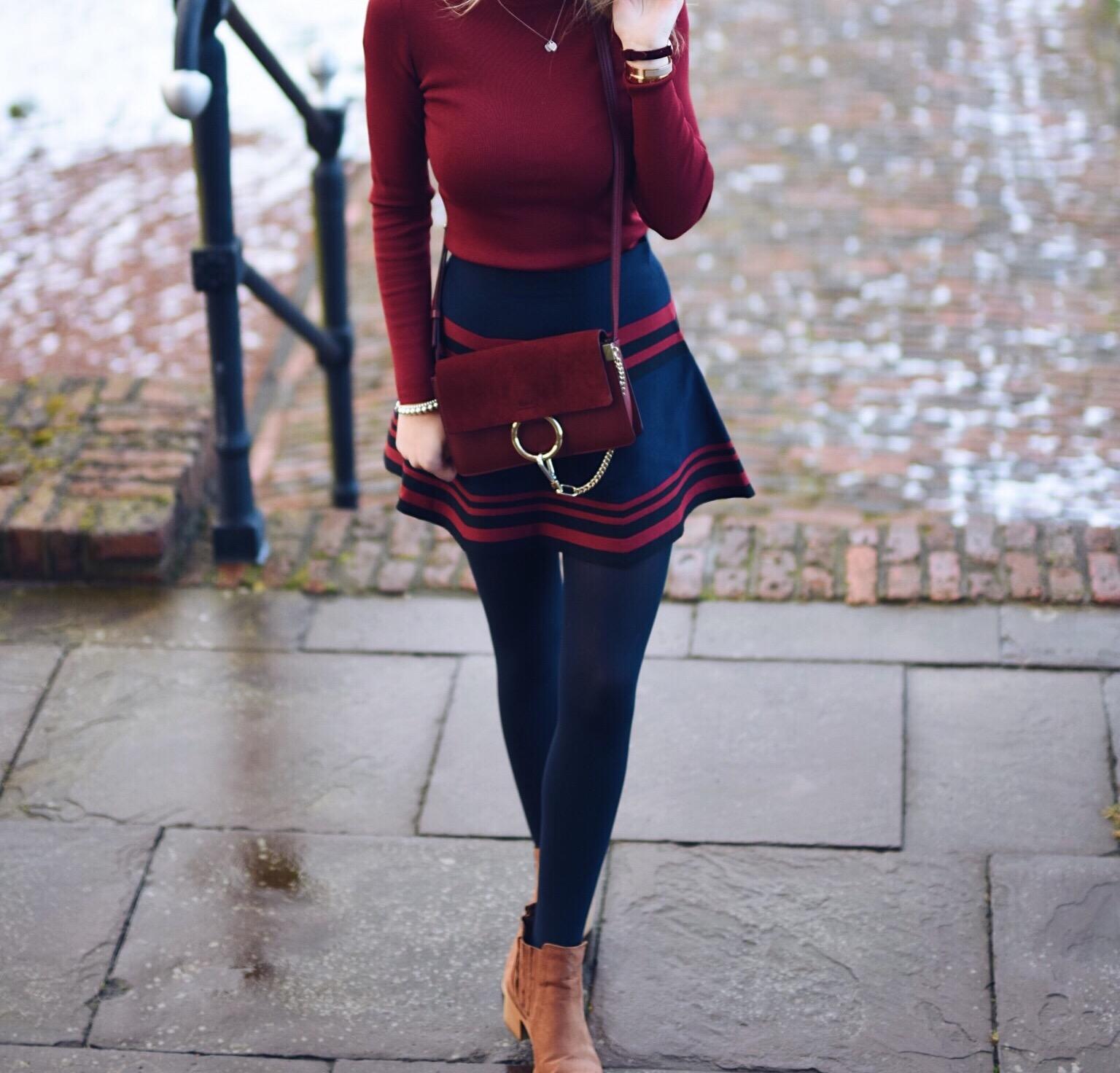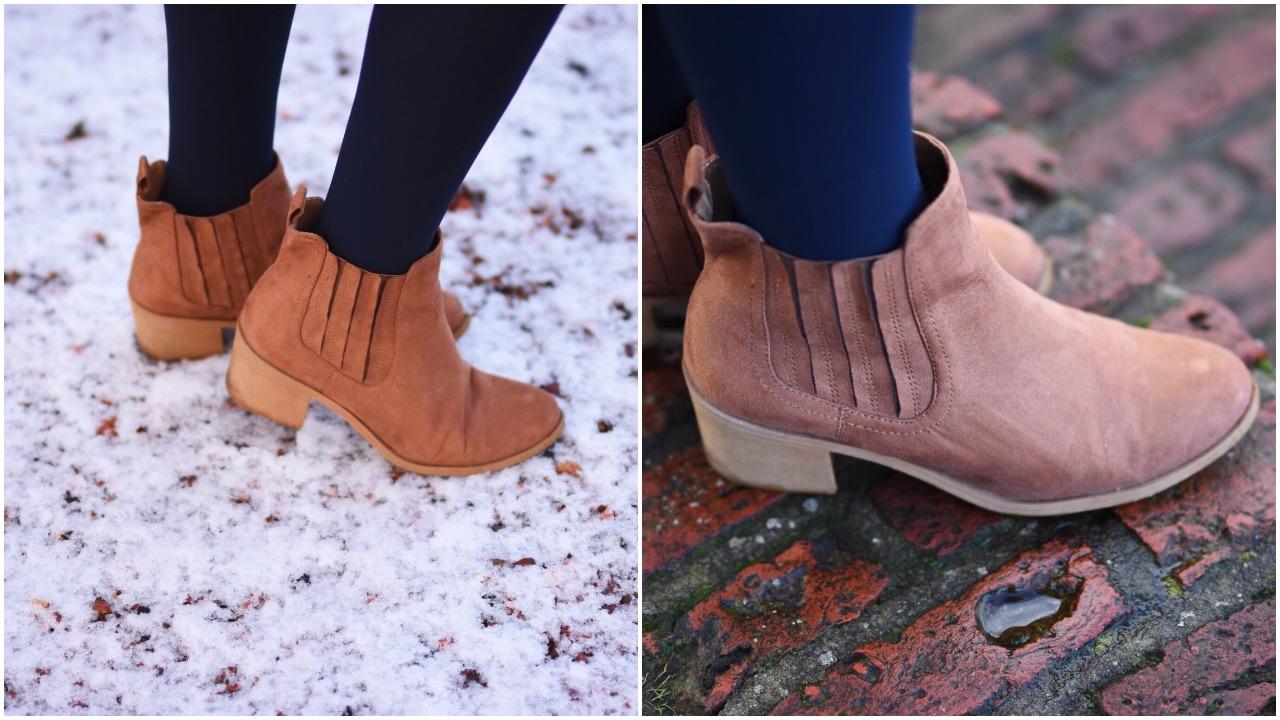 Hugs & Kisses Arielle!!