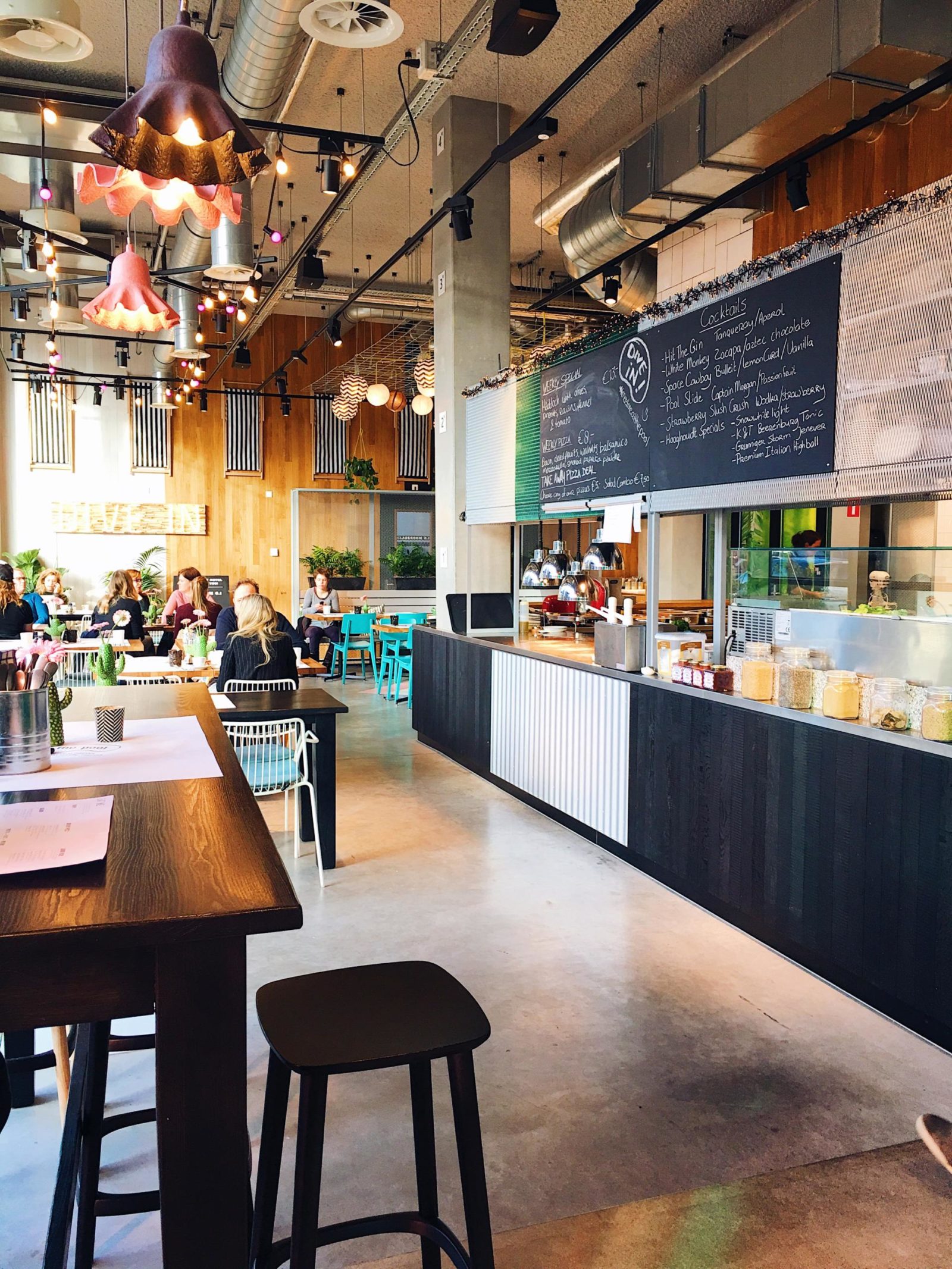 Hi there Food Lovers, Its Monday, time for a New Hotspot again! You guys know I am a huge fan of grabbing a lunch or coffee on the go and so I bombed into this new hotspot called the Pool/Student Hotel. The Student Hotel has three locations at the moment from which the first one in Amsterdam (2 hotels), this one, the second one, in Groningen and a third one in Eindhoven which is opening this week! During this year way more locations are being opened in for example Florence, Italy, Madrid, Spain and many more. 
This time I was grabbing a coffee and a lunch and I wanted to show you guys this place since I think its so cool. To give you guys a little more of a background idea, this student hotel contains a restaurant (the pool), 248 rooms for students and 51 hotel rooms. The location in Amsterdam and Groningen are both completely full at this moment. Most of the students are International, I got to see the entire building and it is just so amazing. It gave me this American College kinda feeling which you see in the movies.
Anyway, back to my lunch, all the food or well most of the food is Mediterranean based. To give you guys a better idea about the food they have, take a look at the menu card right here: Winter-Menu.
Today I started with a cappuccino which I always do. I don't know why, its just my thing I guess. After that I ordered the Fattoush Bread Salad which is just a normal green salad (green salad, carrots, tomatoes etc) with pieces of flat bread and a dressing on top. Together with that I picked the Mezze Platter which is a plate with three dips (red beet humus, grilled egg plant and Humus) and bread and I totally loved it. I am a huge fan of healthy and vegetarian food since I think it just tastes better. I do eat meat as well but don't like it as much as vegetarian food. The other plate is a slice of bread with vegetables and a Mediterranean based egg on top of it.
I am so in love with this place, defiantly gonna grab a lunch or drink more often! Do you guys like to see these hotspots? I you haven't read my first one and you want to, you can find it right here.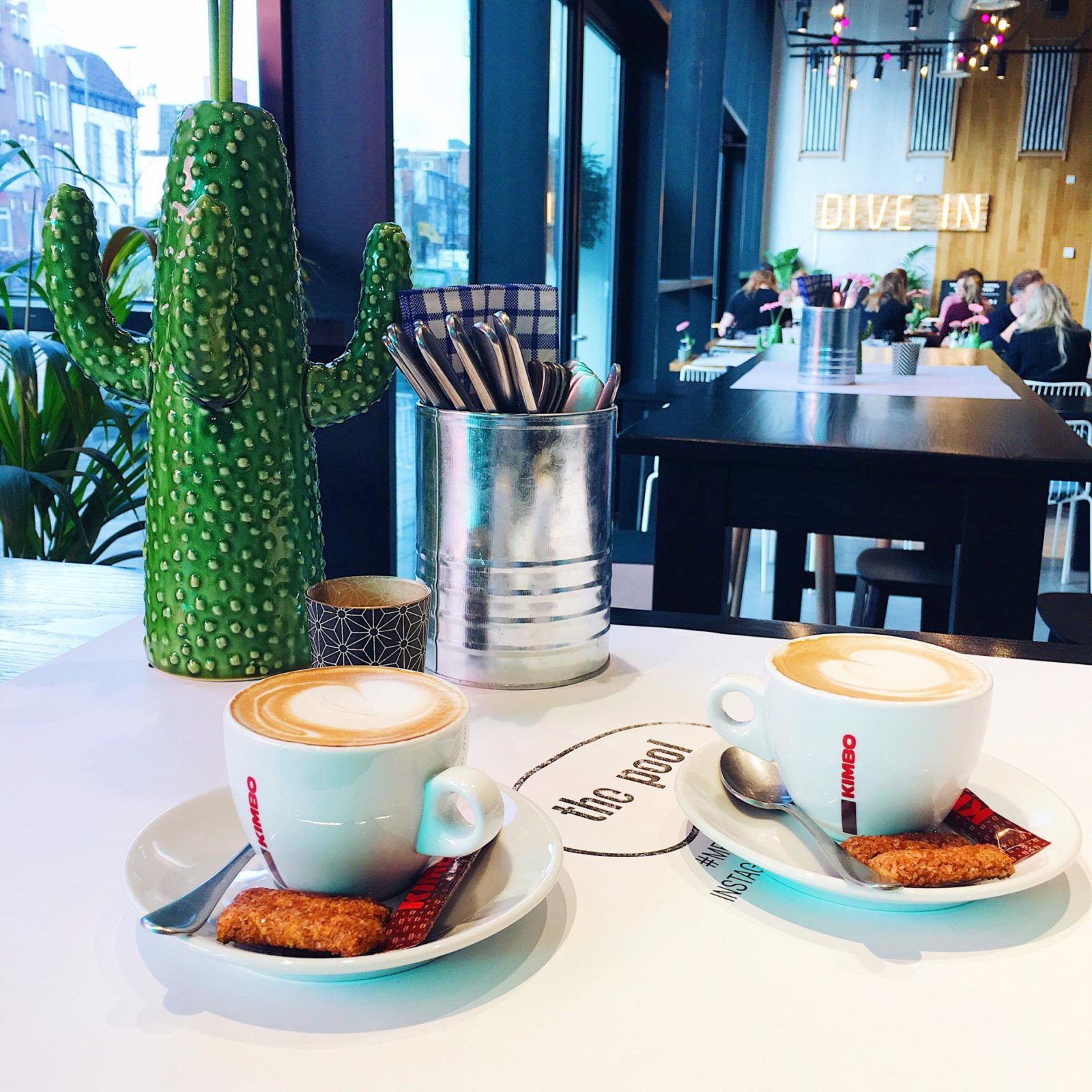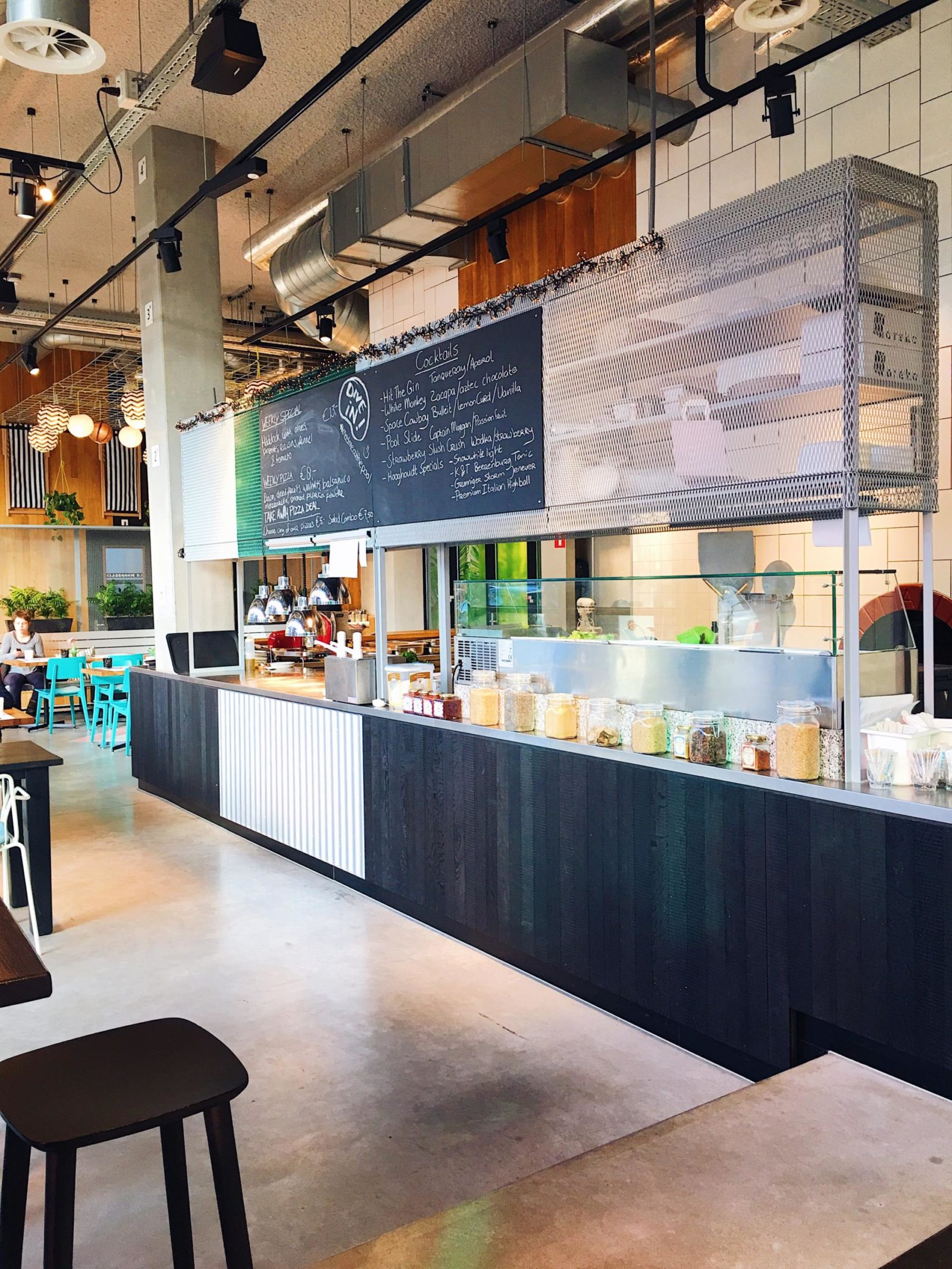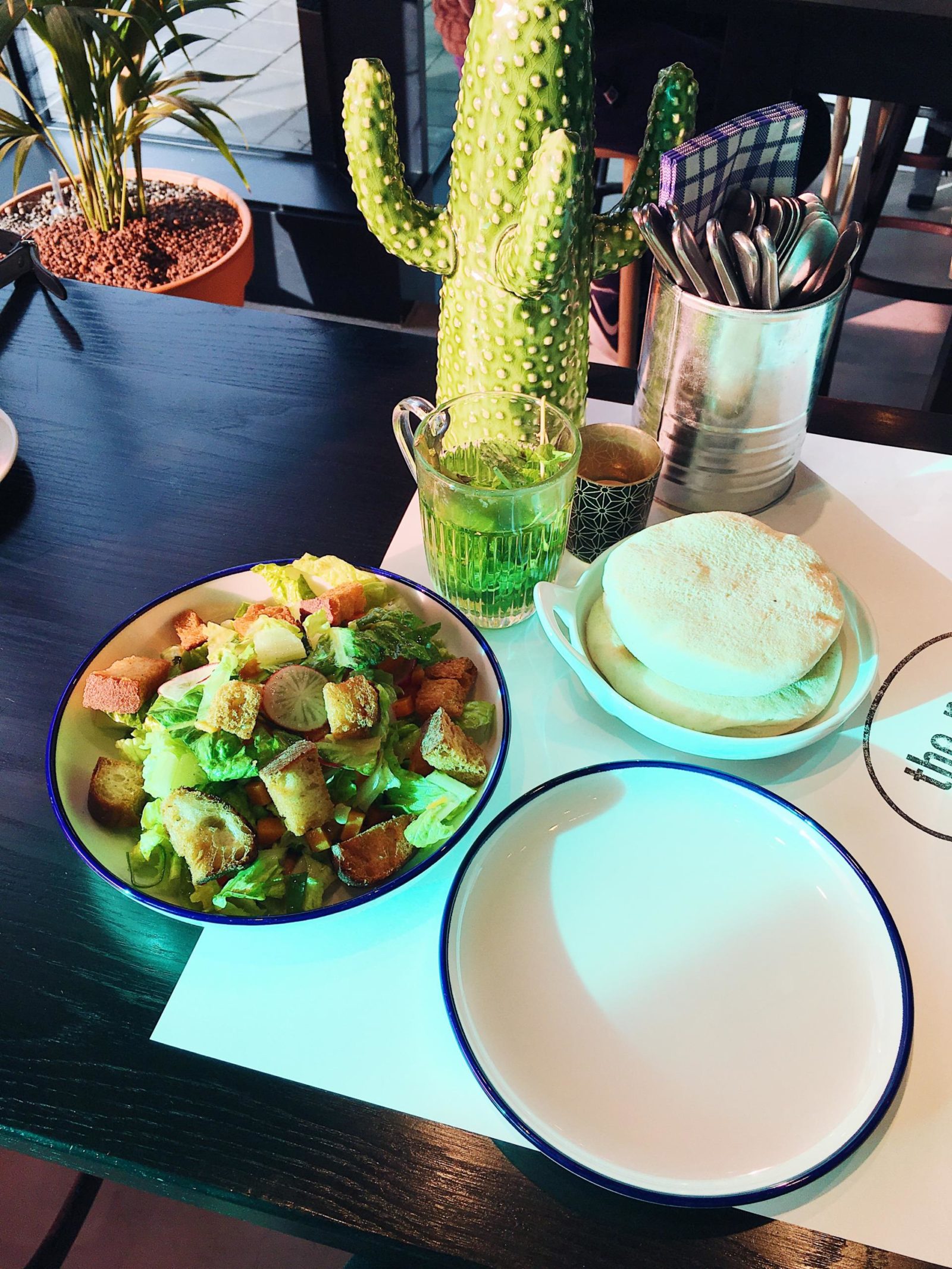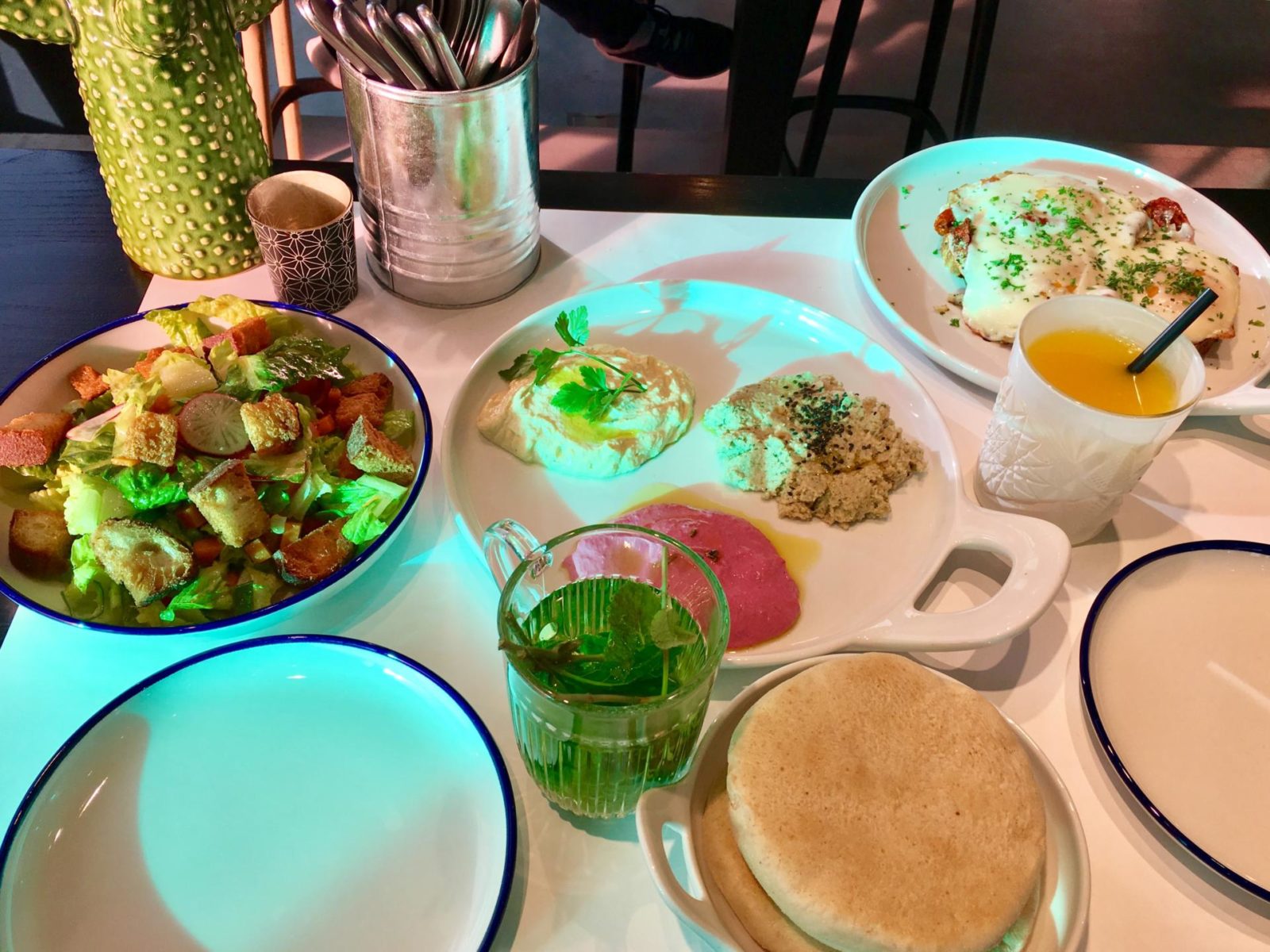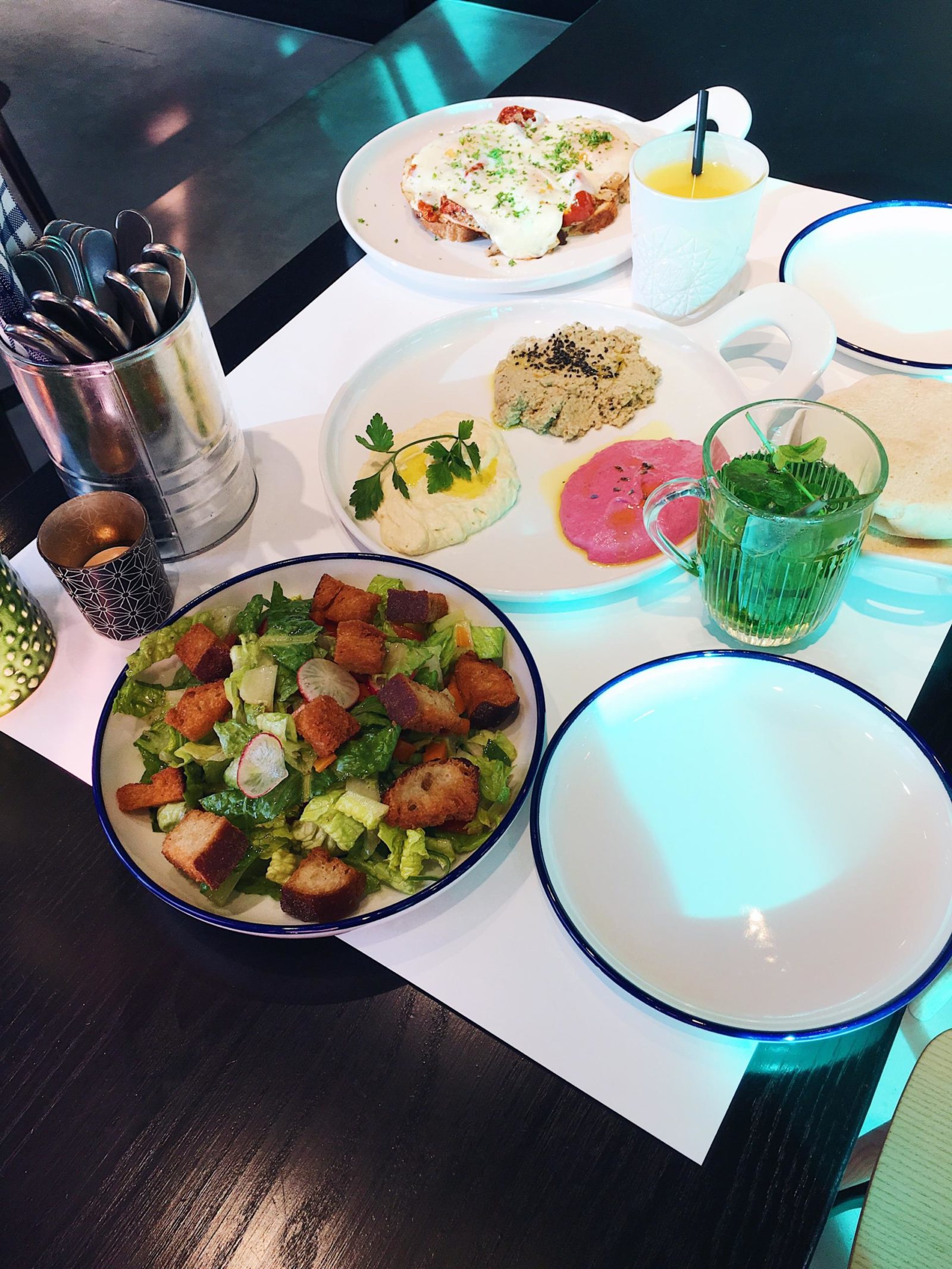 With Love Arielle!