Hi there Lovely's!!
How are you all doing? Today I went shooting for my new outfit post on which I am wearing my rain boots and my rain coat. Underneath that I am wearing a blue shirt and a white jumper combined with black jeans. A while ago I bought these lovely rain boots from Hunter. I had seen them many times (about 2 years ago) before in magazines etc but never felt like buying them. A while ago I saw them again in this cute little store, tried them on, and fell in love with them. With the boots I am wearing dark green socks from Hunter to make them warmer and smaller. I have very small calves so it was the perfect solution for me. In one of my previous posts (link right HERE) you can read a little story about the boots if you scroll down the post. At the moment raincoats are a very trending item to have in your closet. For a while I was looking for one that has a skinny fit. I tried on a few types like Rains rain coats and Stutterheim, I liked them but it was not the thing I was looking for. My sister owns one from Stutterheim (Link HERE) which has a regular fit, which I also like, but I wanted a skinnier one myself. A few days ago I was stumbling around the city and walked across this beauty at the Zara. This was exactly what I was looking for, the perfect color and the perfect fit. It is relatively thick and well patted, wind and waterproof so to say!
As you might have seen I am a great fan of shirts. I think you can combine them any way you want. Today I went for a casual look but you can also make it chic if you don't wear the jumper on top of it. I chose for the combination white and blue. The blue color in my shirt matches perfectly with the color of my hood, just the little details I like about playing with colors. The Black boots go perfectly well with the black jeans and aren't distracting with the blue color of my rain coat. Normally I am not that into the black and blue combination but I thought this wasn't distracting. The green socks basically break the colors which gives this little touch to the outfit. For the accessories I chose my Daniel Wellington watch with the black leather strap and my Rose gold Tiffany & Co necklace. The touch of the black strap on the top matches the rest of the black items on the bottom.
What do you guys think about Rain Boots & Coats?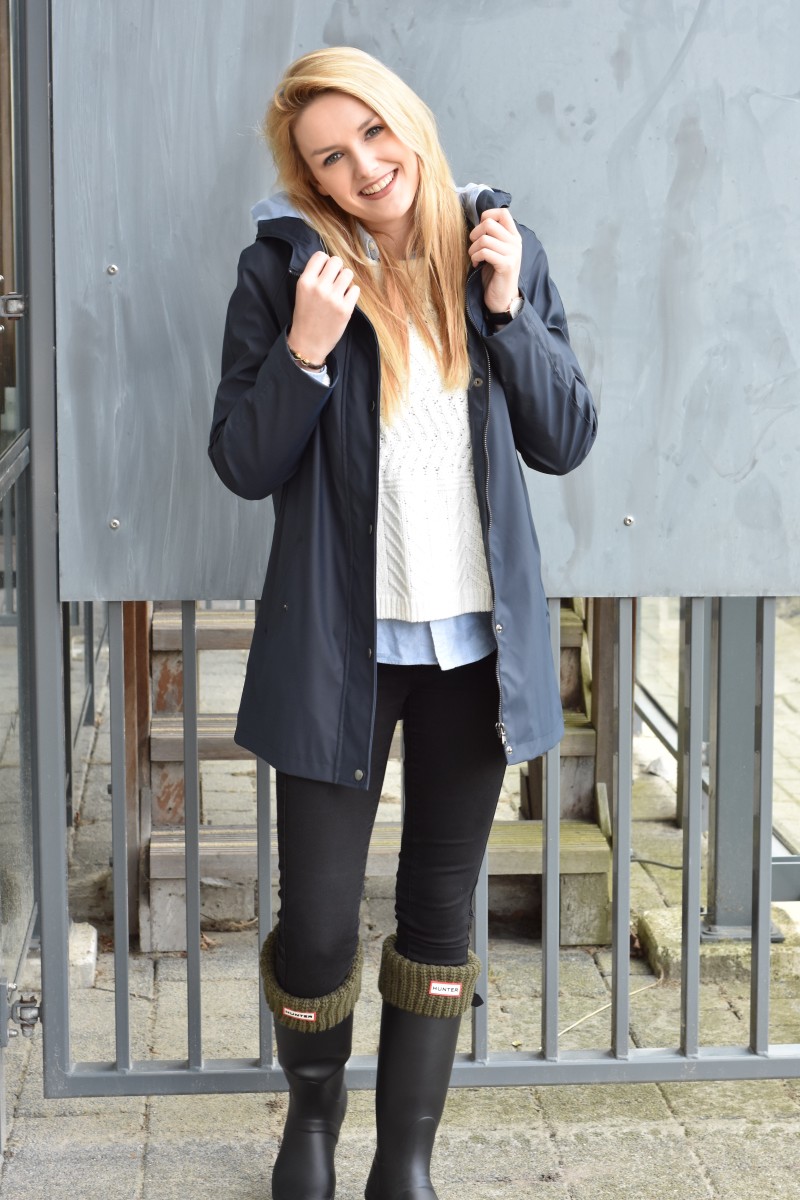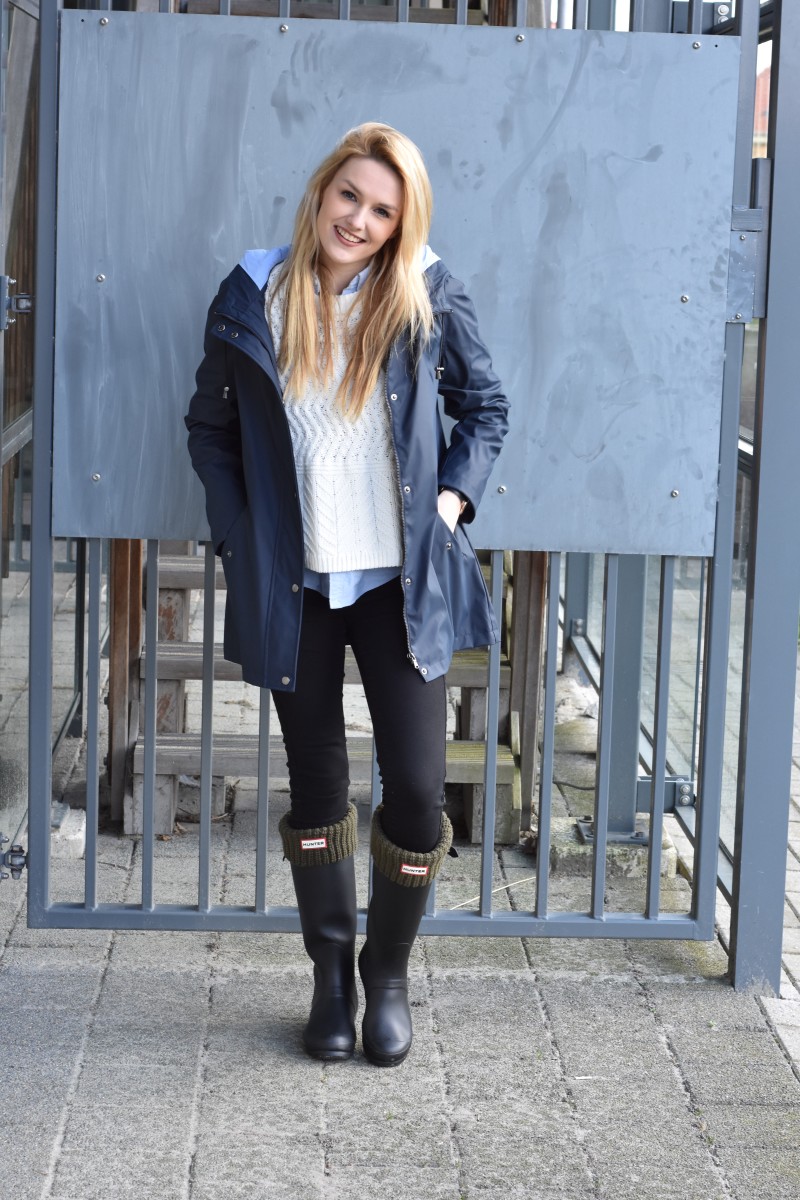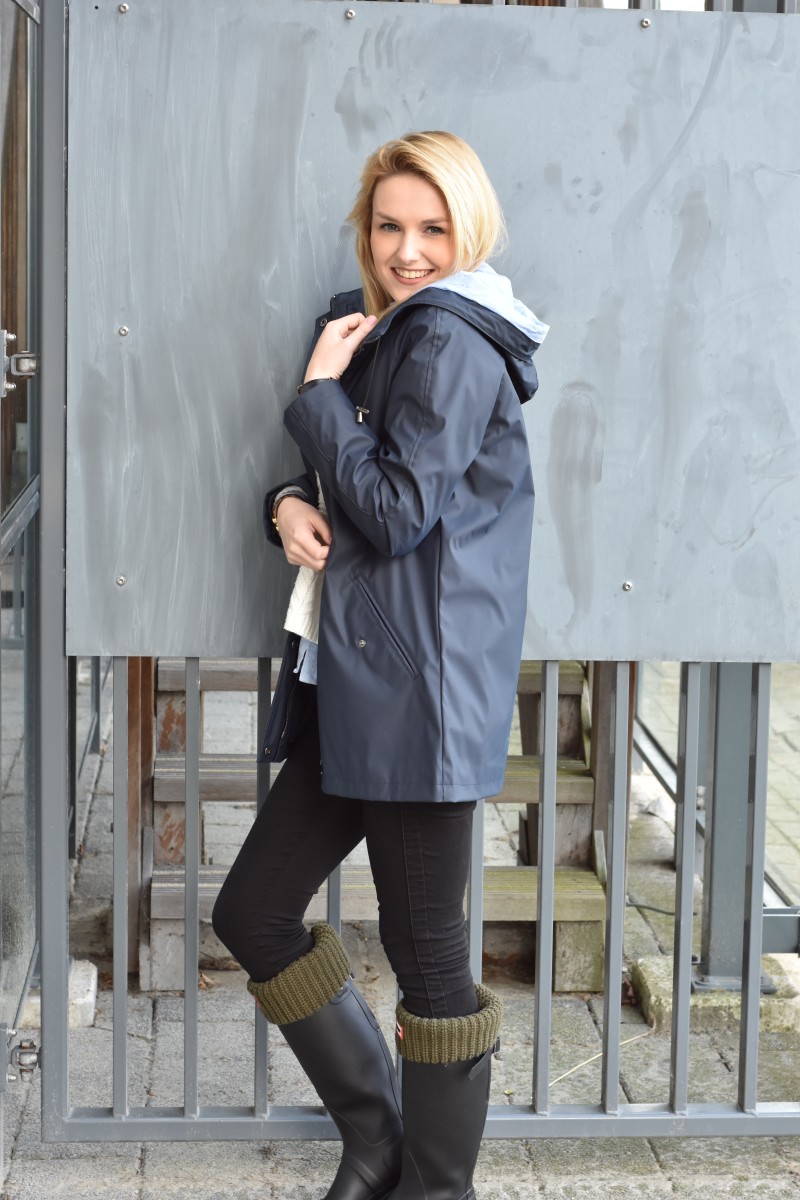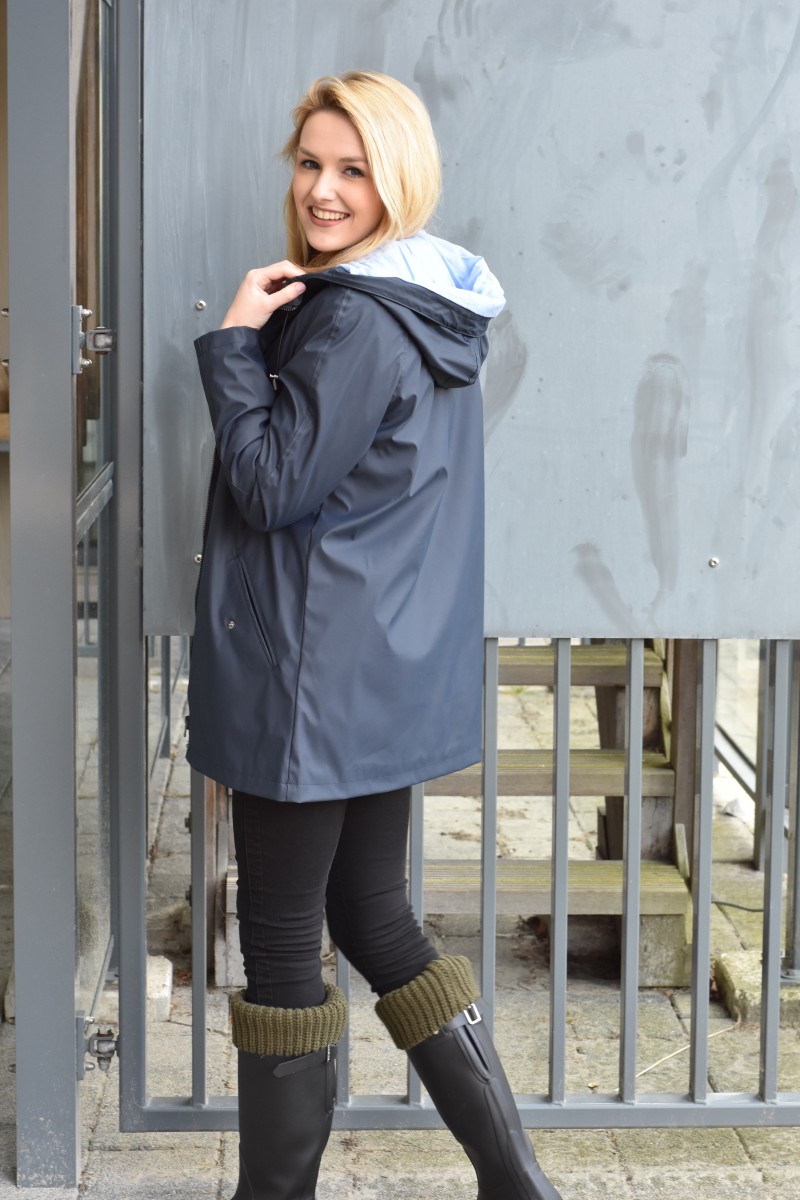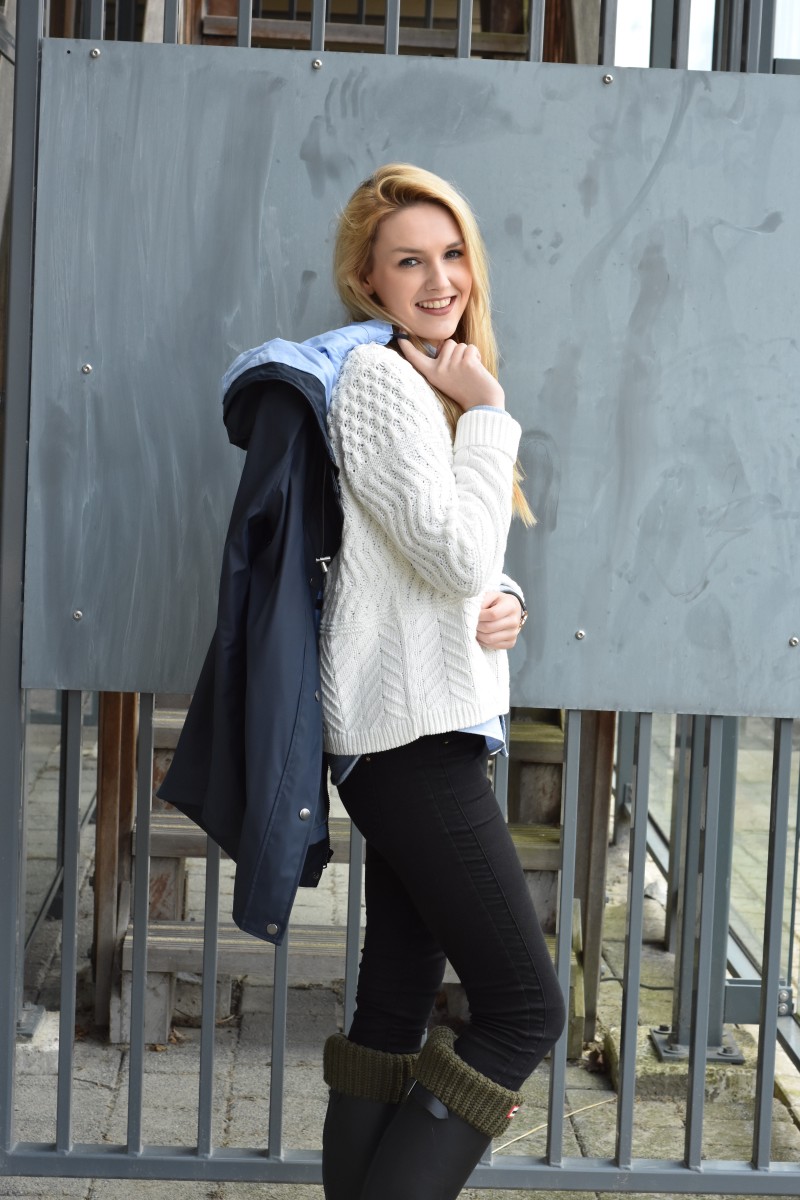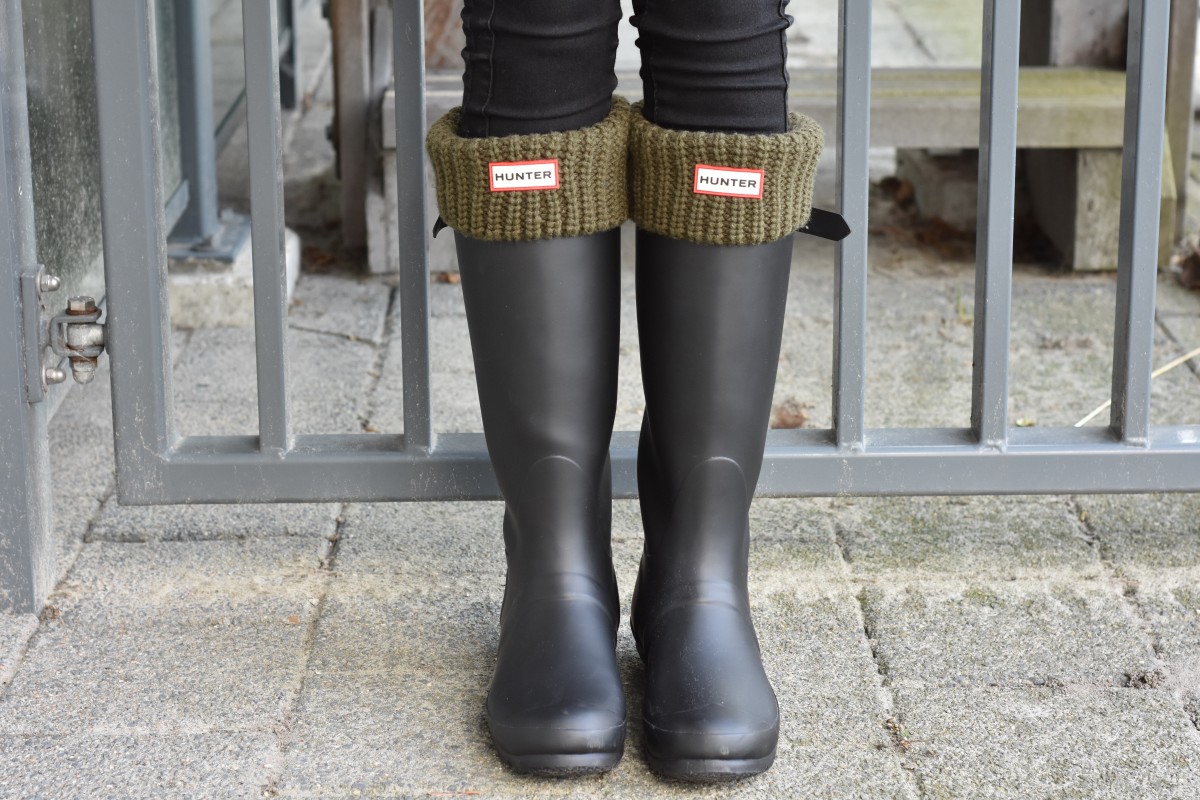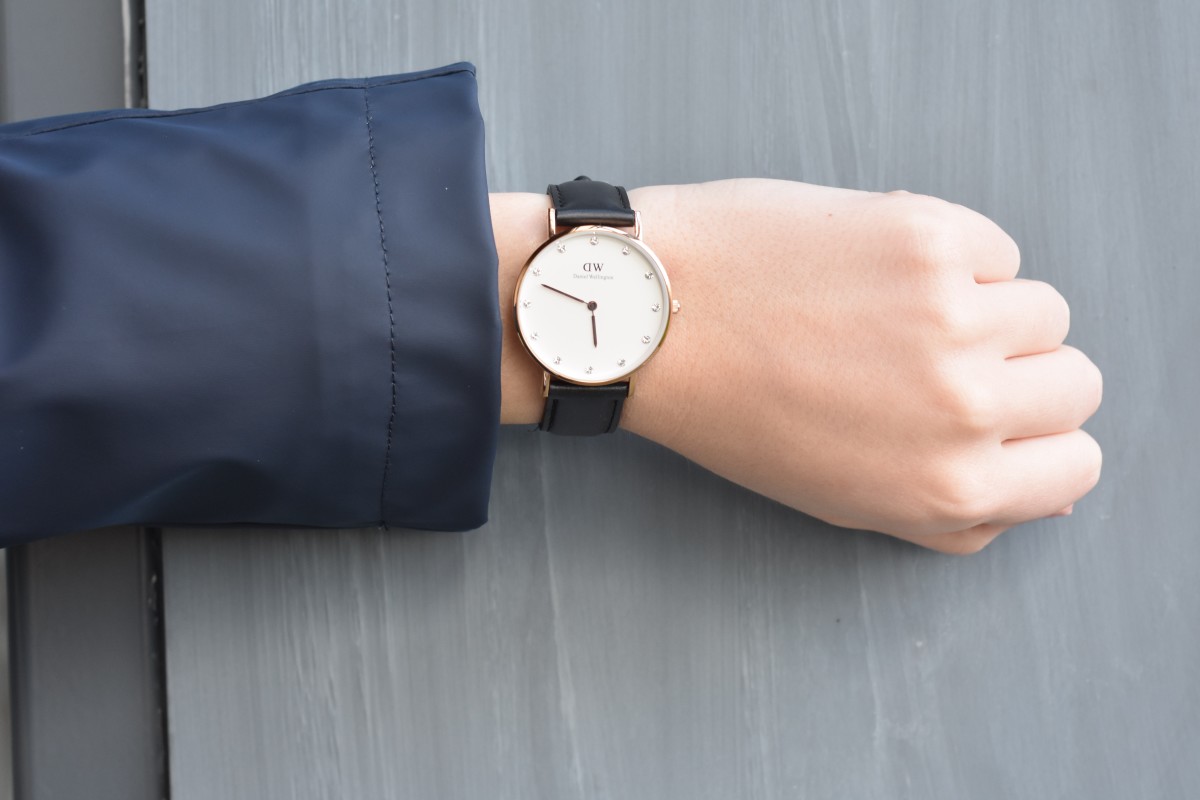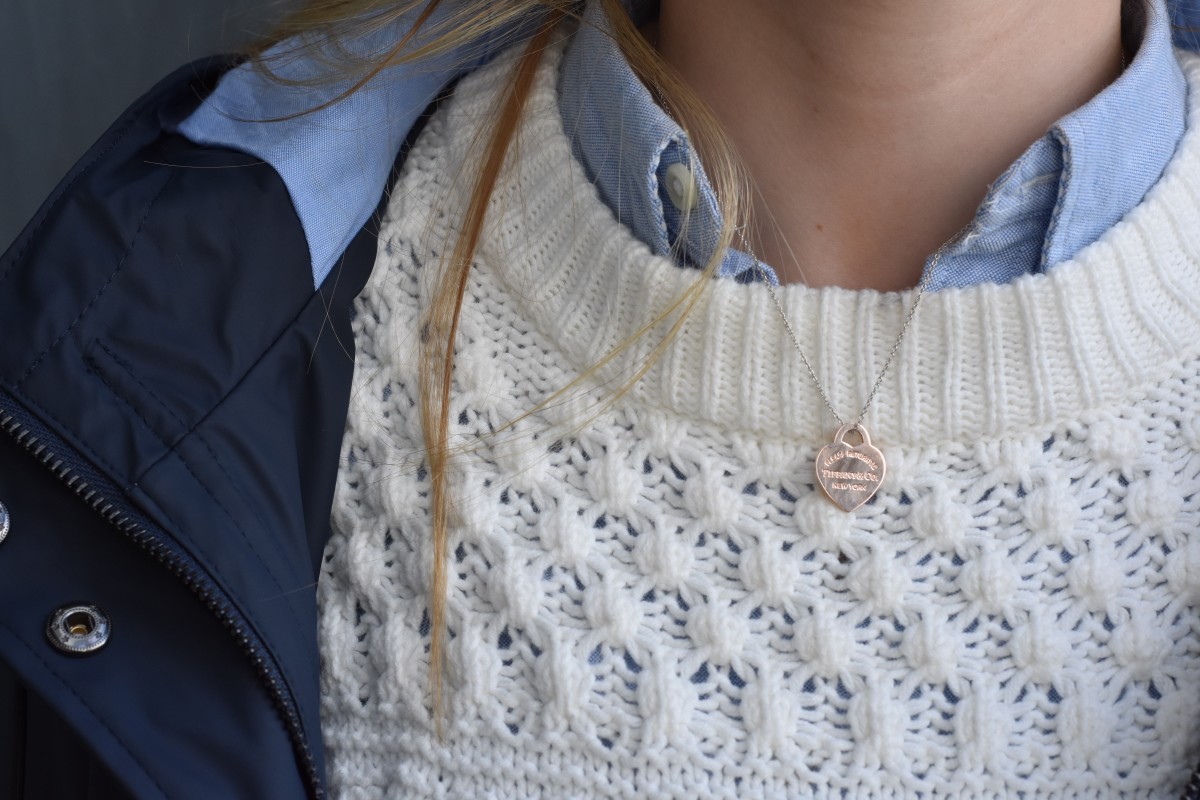 Outfit Details
Shoes: Hunter (Color Black)
Socks: Hunter (Color Green)
Pants: Zara
Shirt: Ralph Lauren
Jumper: Hollister Co.
Coat: Zara (Color Dark Blue)
Watch: Daniel Wellington
Necklace: Tiffany & Co.
Thanks Guys for reading this post, hope you liked it!
Have a Lovely night!!
XOX Arielle Dannique