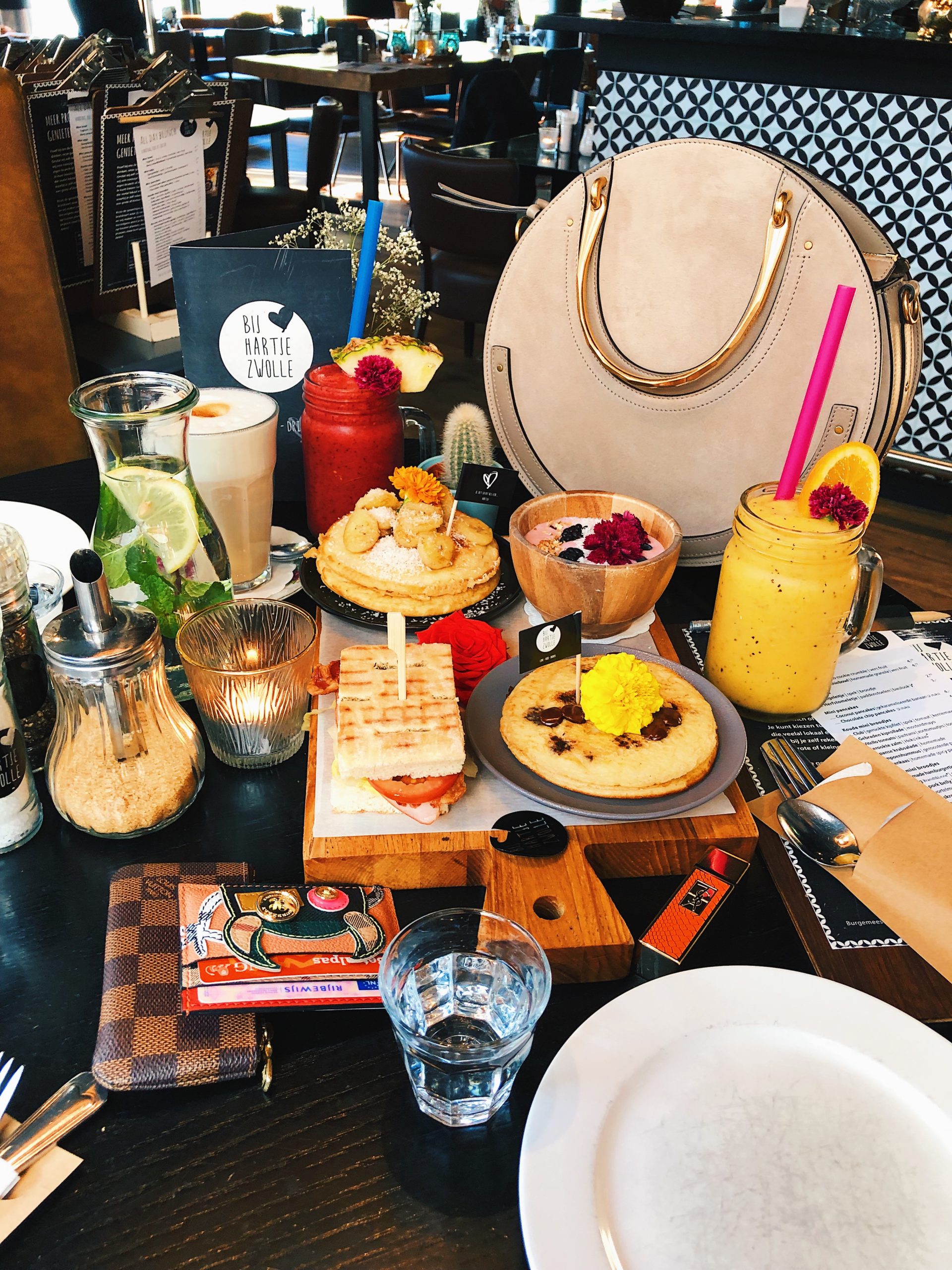 Hij Foodieloves, Its time for another hotspot food guide again! For the ones reading my blogs for some time already, know that I have been to this spot before called Bij Hartje Zwolle. I am just so in love with this concept that I thought it would be nice to give you guys an updated version. Last week I visited again and had such an amazing lunch. From smoothie bowls to curled fried to burgers to sandwiches, just so so much GOOD food!! I love it!
They have a super cool concept. You get a cart, you cross the dishes that you like and they serve it all together on one plate. I am extremely fan of the beet burger and their fries are absolutely the best!! Besides all the other dishes I took were the best but if I had to choose two, I would take those two.
You can just walk by or book a table if you want to make sure to have a spot. I have attached the website from Bij Hartje Zwolle right HERE.
You can find the menu right HERE.