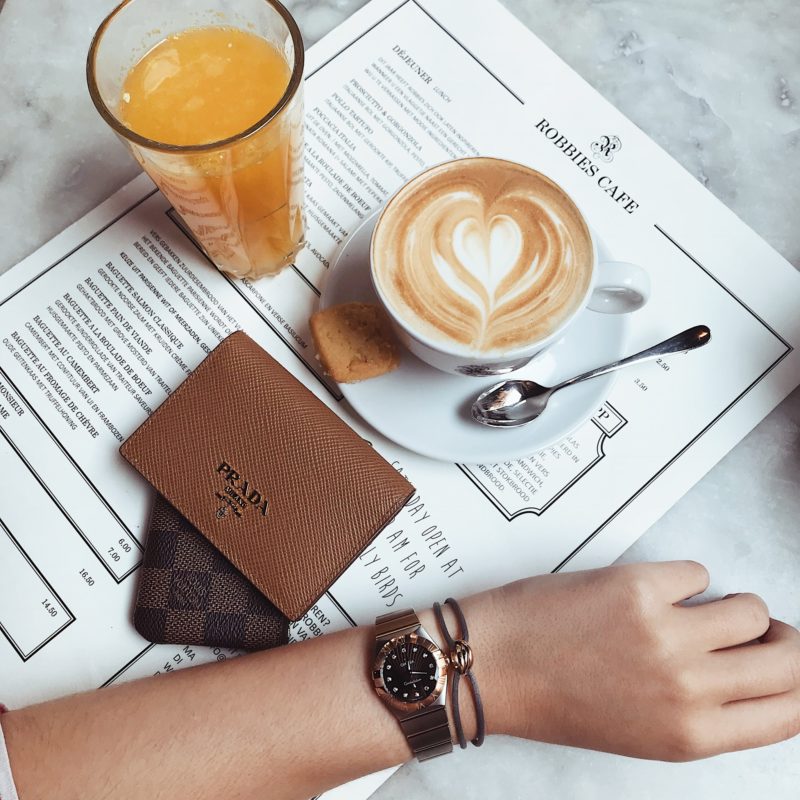 Hi Hi Loves,
Time for a new hotspot guide! This time I went to Robbies in Den Bosch. It is a little restaurant inside a lifestyle shop. I went into the shop to get some decoration for my house and bumped into the lunch room which looked super cute. It is decorated with all marble tables, huge windows and a cute bar in the middle. We went here around 12 am for a lunch and decided to try out the new Italian lunch dishes. We took the mozzarella salad with tomatoes and green salad together with the pumpkin soup. The mozzarella salad had such a good taste full of spices, pesto, and a creamy mozzarella. The pumpkin soup was pretty spicy which was super good.
I would recommend this spot for a quick coffee, a meeting or a good lunch. The menu is pretty big and the dishes are super tasty. Besides the food, the coffee taste super good as well. As you might know I am a huge coffee addict so I love it when a lunch place offers great coffee.
I would say have a look inside when you visit Den Bosch!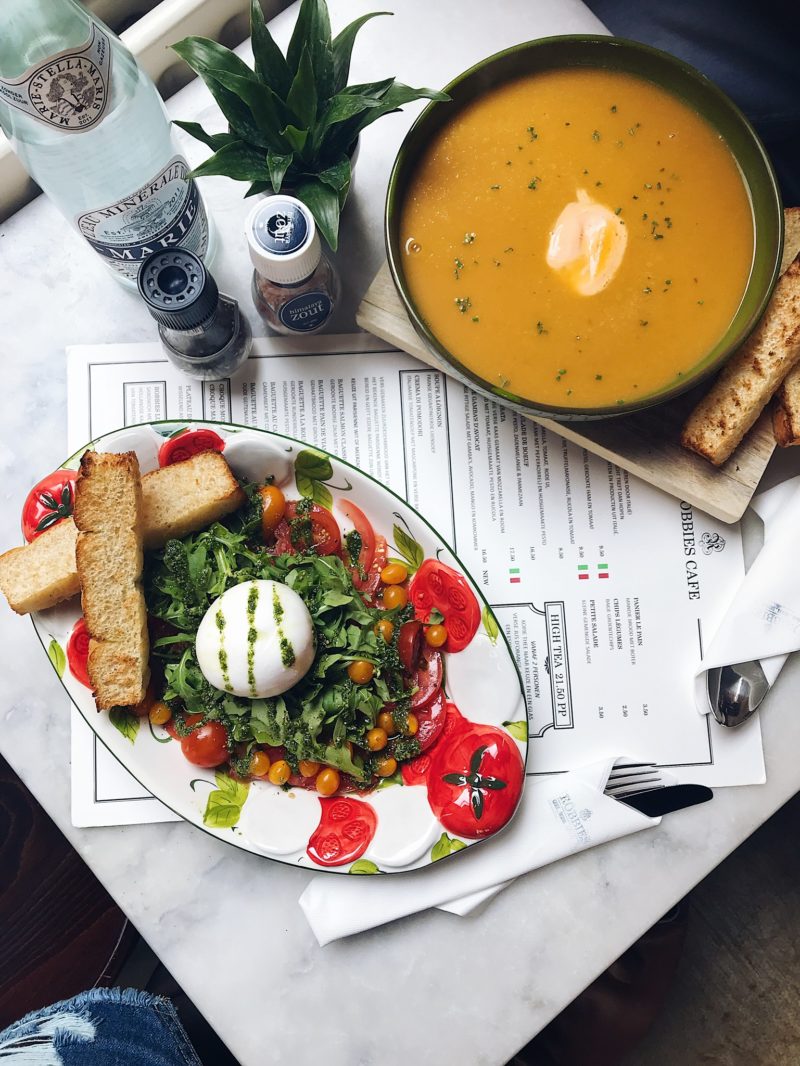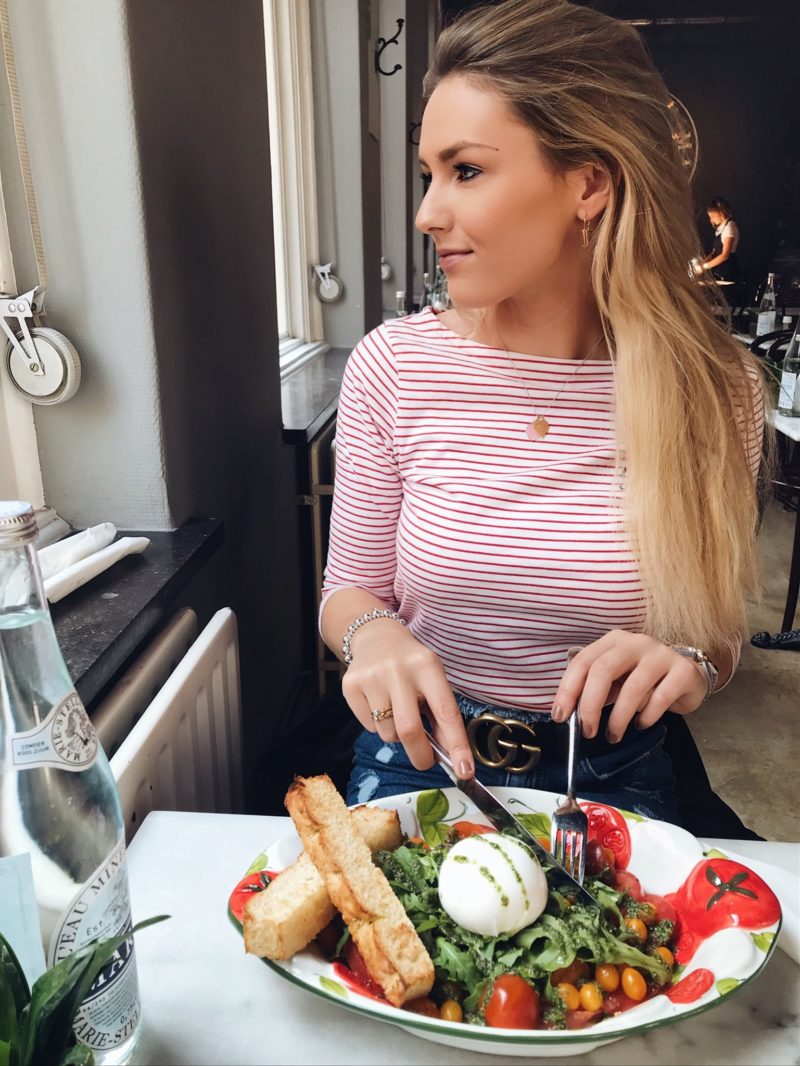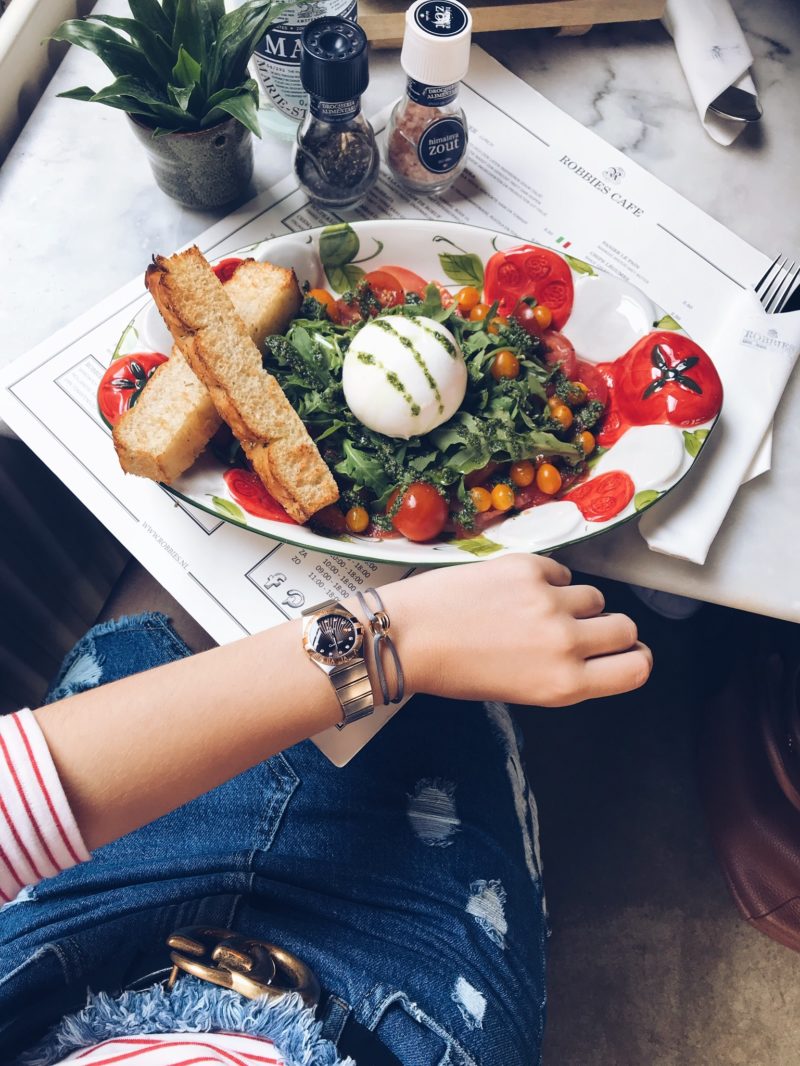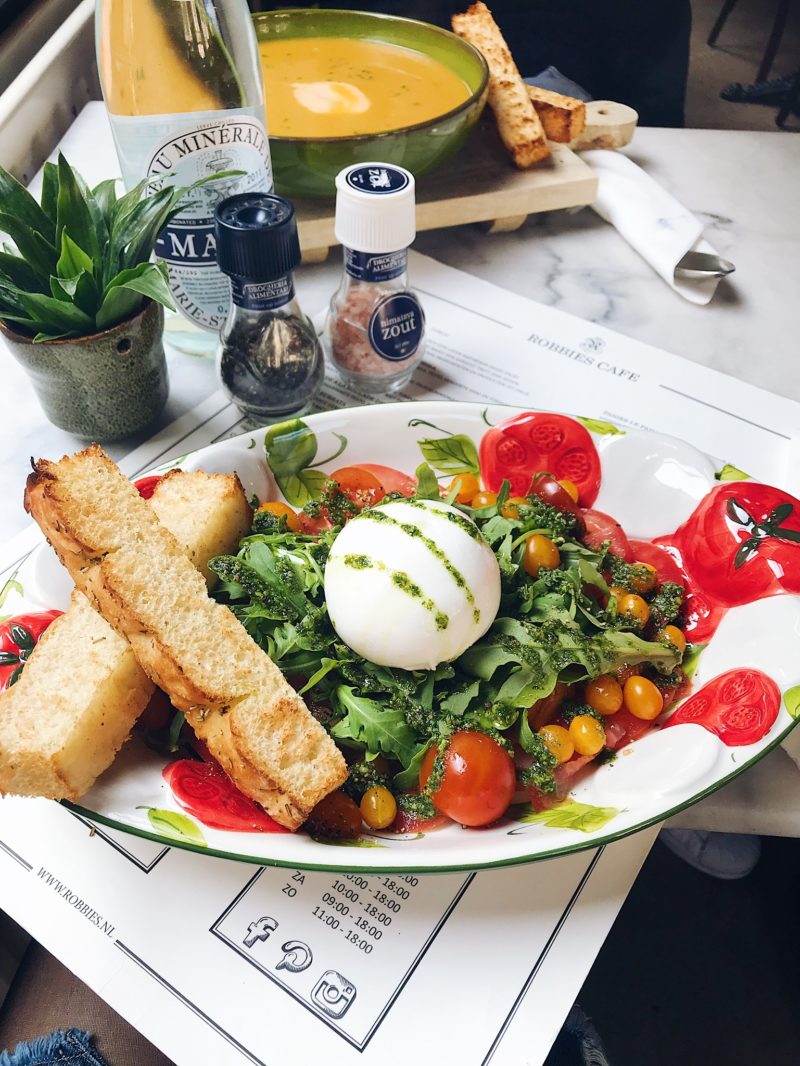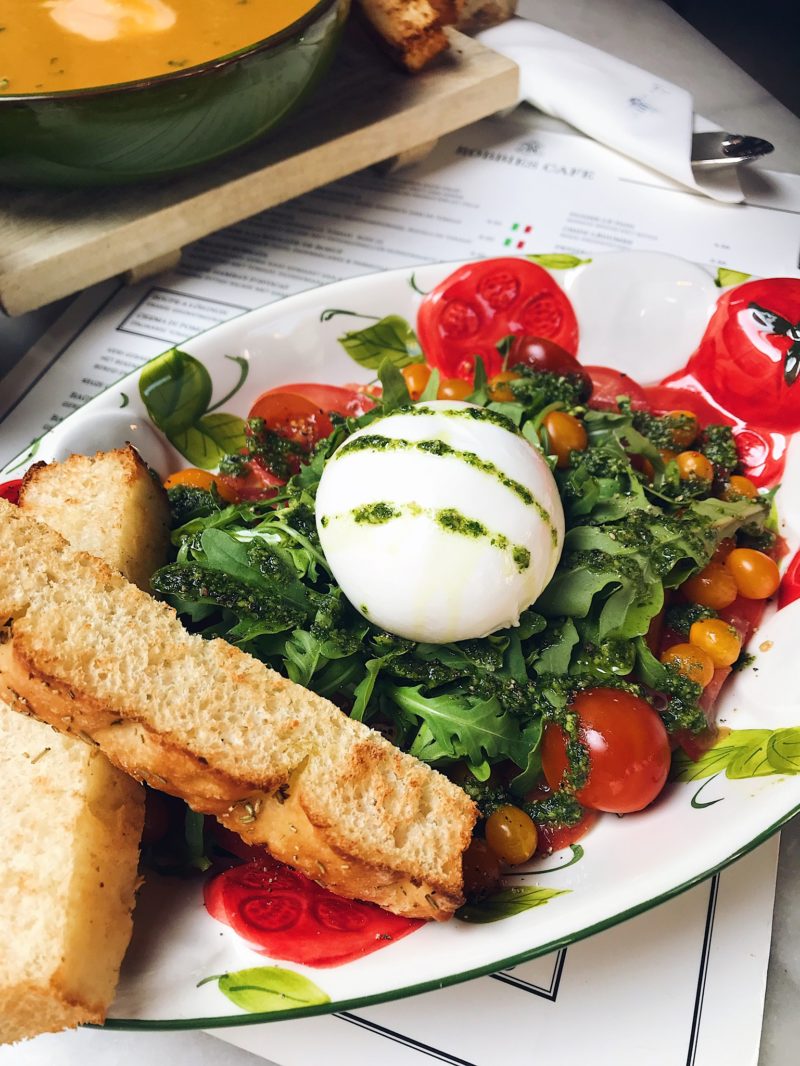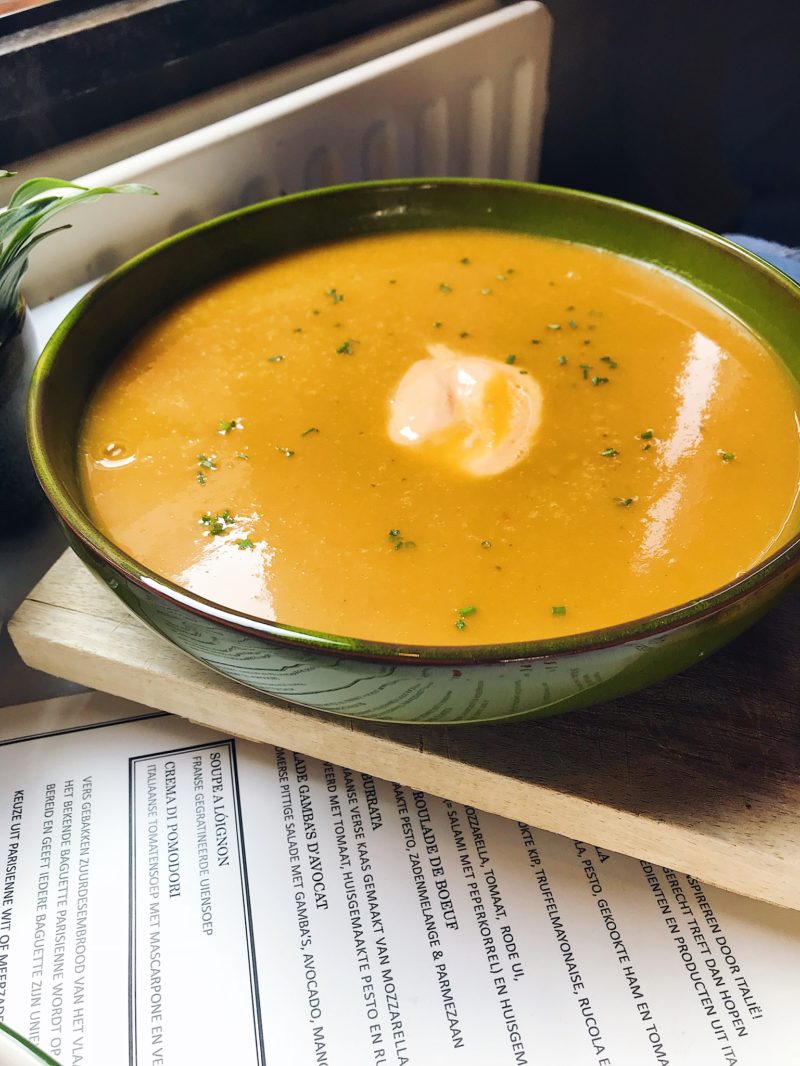 Have a great day!
Hugs & Kisses Arielle.