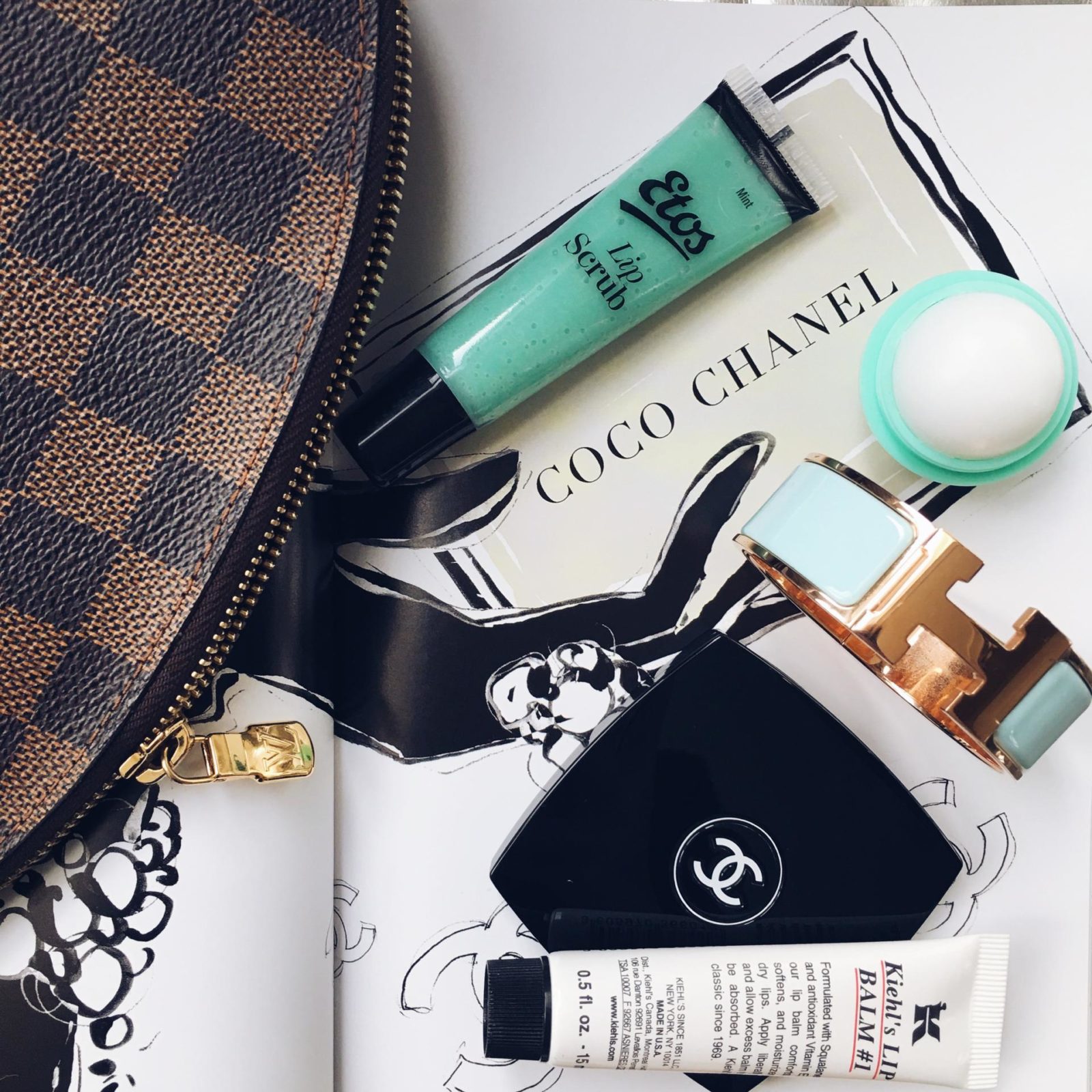 Hi there Loves,
November, Time for a new Etos package. This time the package included both lip and face products with a lip balm, lip scrub, cc cream and a shaping & highlighting kit.
Lets start off with the lip products. I always carry around lip products with me since my lips get dry easily. In every coat and bag you will find something for the lips. I have been trying out so many different products and tend to use the Rosebud Salve (You can find them at the Douglas), the Kiehl's balm #1 or the eight hour cream from Elizabeth Arden. So last month I have been trying out the lip products from Etos and I got to say they are pretty good. I normally don't use lip scrub since I don't have these little spots on my lips since I always keep them hydrated. I have been using this one and it feels so good. My lips get even softer which just feels so good. I think I will start using this once a week!! After the lip scrub I applied the lip balm which is kinda minty, I love that (just like the green EOS balms if you have ever used those). The product is not very sticky, its more like a balm you roll over your lips. The other products I normally use have this sticky vaseline kinda thing so I am more used to that. I can't say it is less good, it is just different and I prefer the sticky stuff at this moment.
To continue with the face products. I got in a cc cream which is exactly my color, happy me!! It is so hard to find foundation, bb or cc creams in the exact color but this time I managed for some reason. I normally wear cc or bb creams during Summer since it gives your face just a little coverage but not as much as with the foundation products. I got a spare tan last week and so I could perfectly wear the cc cream. My face can be very pale and so the cc cream is perfect since I don't need the full coverage for spots or something like that. I would really recommend this product! The shaping & highlighter kit is pretty good as well. Normally you would think that 'cheaper' products might be less pigmented for example but it is surprisingly good! I use the lightest color as a highlighter, the brown for shaping and bronzing and the pink as a blush. I dropped this one in my bag so I always have the necessities on the go!
One more thing…. Stay tuned for the December post since I have something cool to announce for you guys!
With Love!!