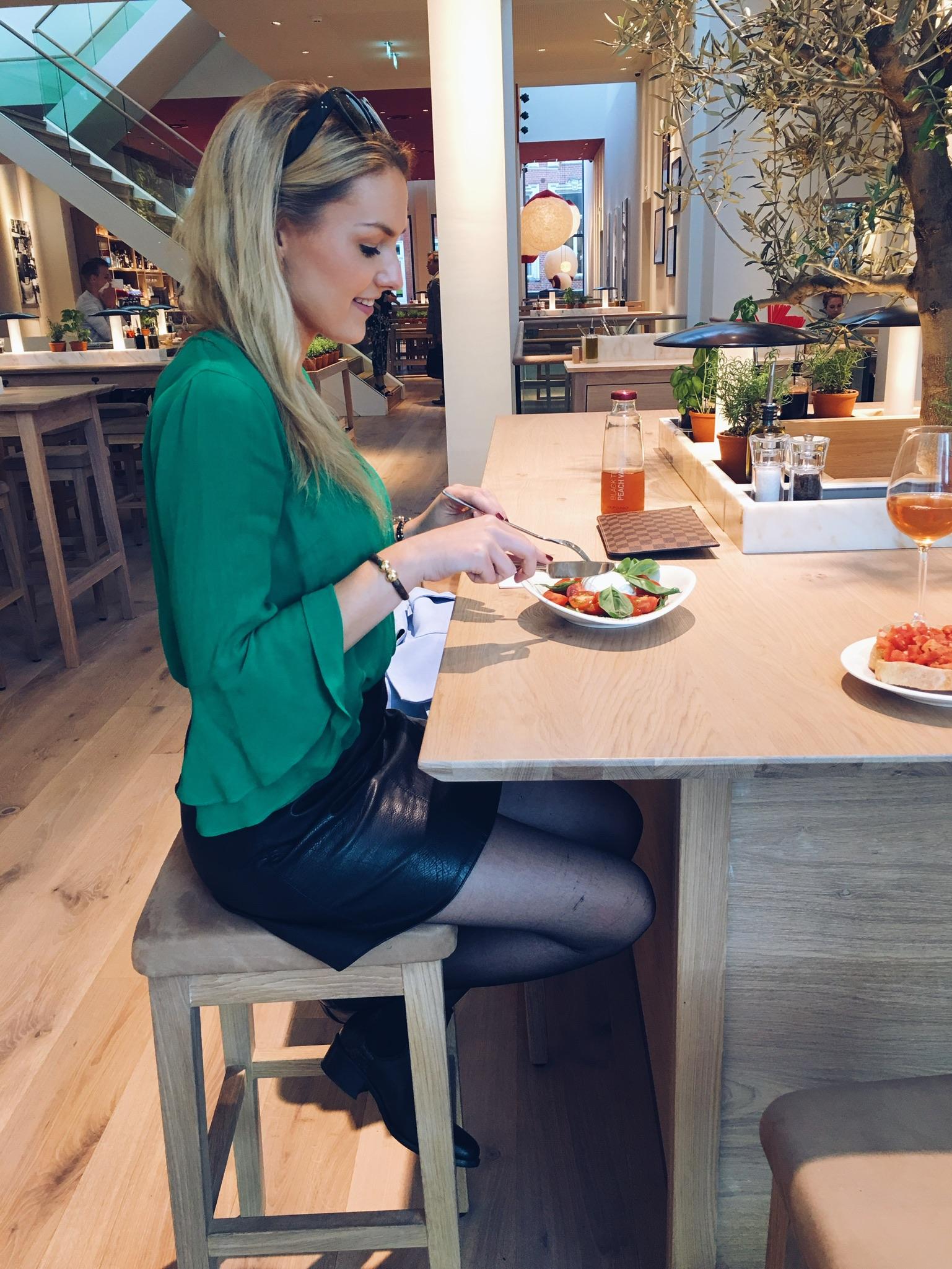 Hi there Loves, how have you guys been doing lately? A few days ago I went off to diner with my sis at Vapiano. Vapiano recently opened a new store in Groningen which you might have seen on my Instagram earlier.
For the ones of you who don't know Vapiano yet, I will briefly explain their concept. Vapiano is specialized in pasta's and pizza's and makes your food while you are watching. All ingredients are fresh and will be used while you are watching so you know exactly what is inside your food. The pasta is ready in about 5 min and the pizza in about 10. Besides the pasta and pizza they have delicious salads and deserts as well. I love to have a salad together with my main dish since I dunno it just tastes good.
As they recently opened their new store, I decided to take some diner with my sis. As a starter I took the Mozzarella salad with tomatoes and basil and my sister took the bruschetta with tomatoes marinated in garlic. As the main dish we both went for a pasta. I had the one with pesto and my sis had the pasta carbonara. Last but not least the desert. I had the one with mascarpone and strawberries and my sis took the Nutella cheesecake. For drinks we took the vanilla ice tea which is just the best drink to have. I would really recommend you guys to try this out.
Have a look through the dishes and let me know what you think about it.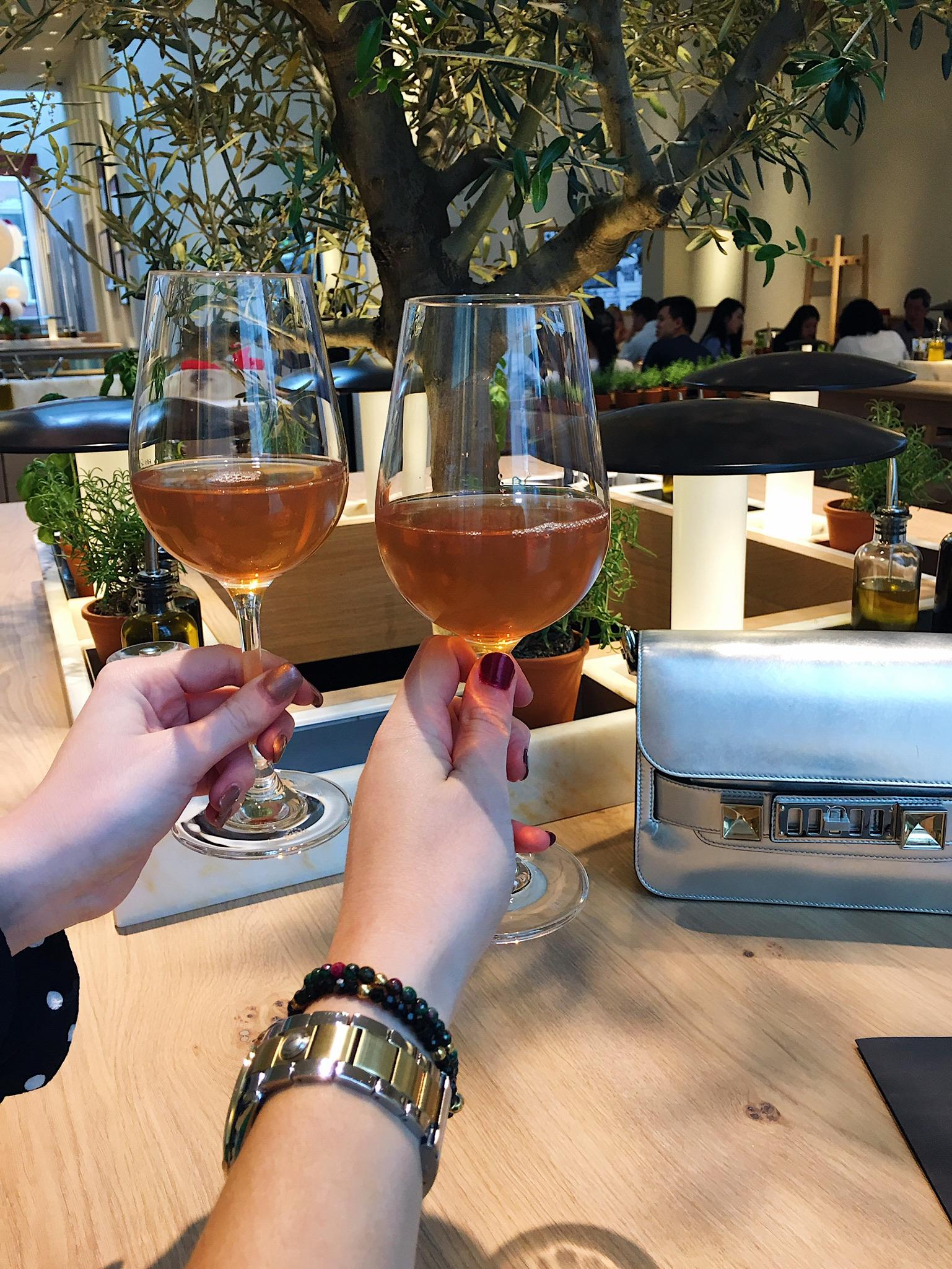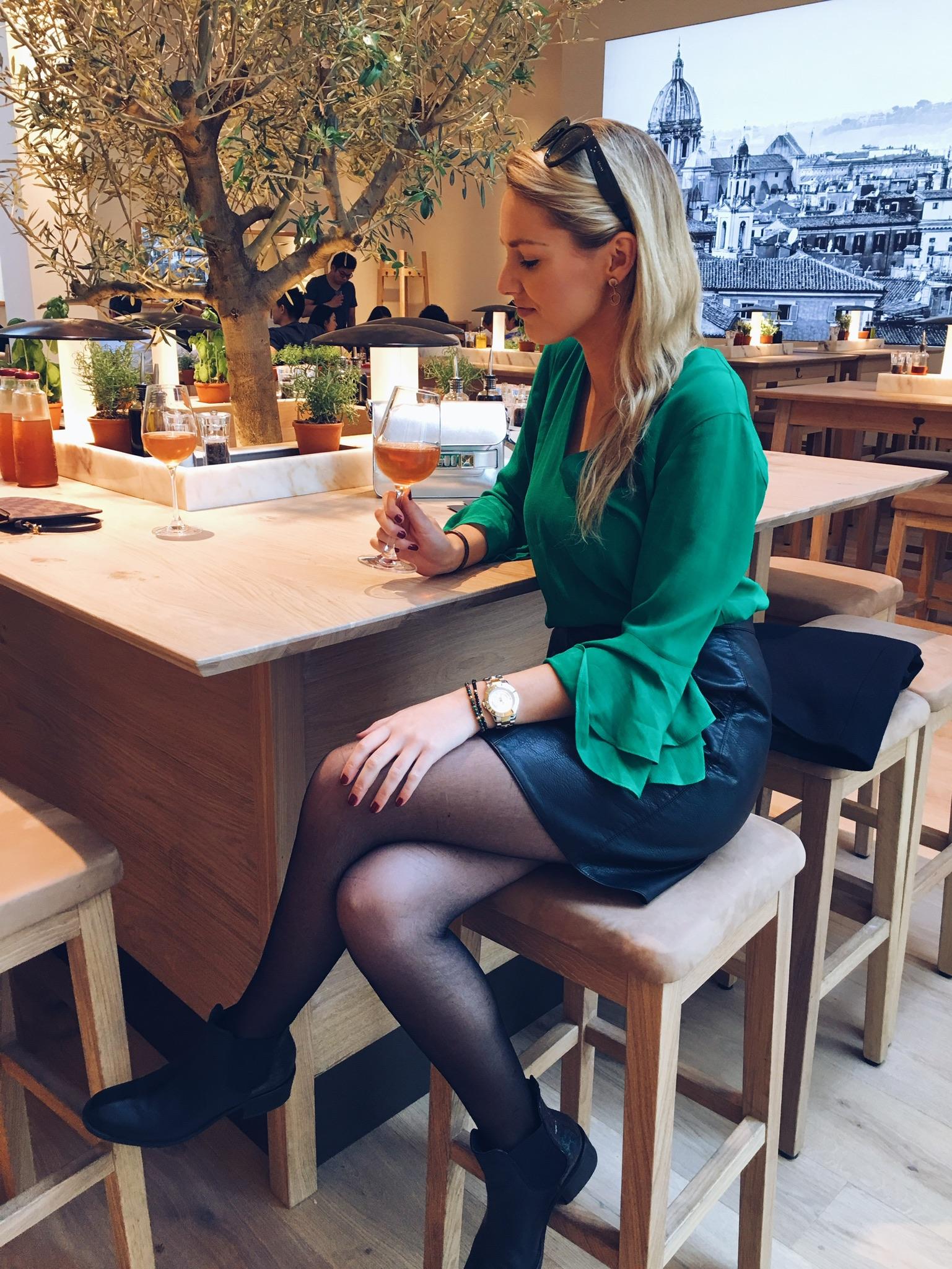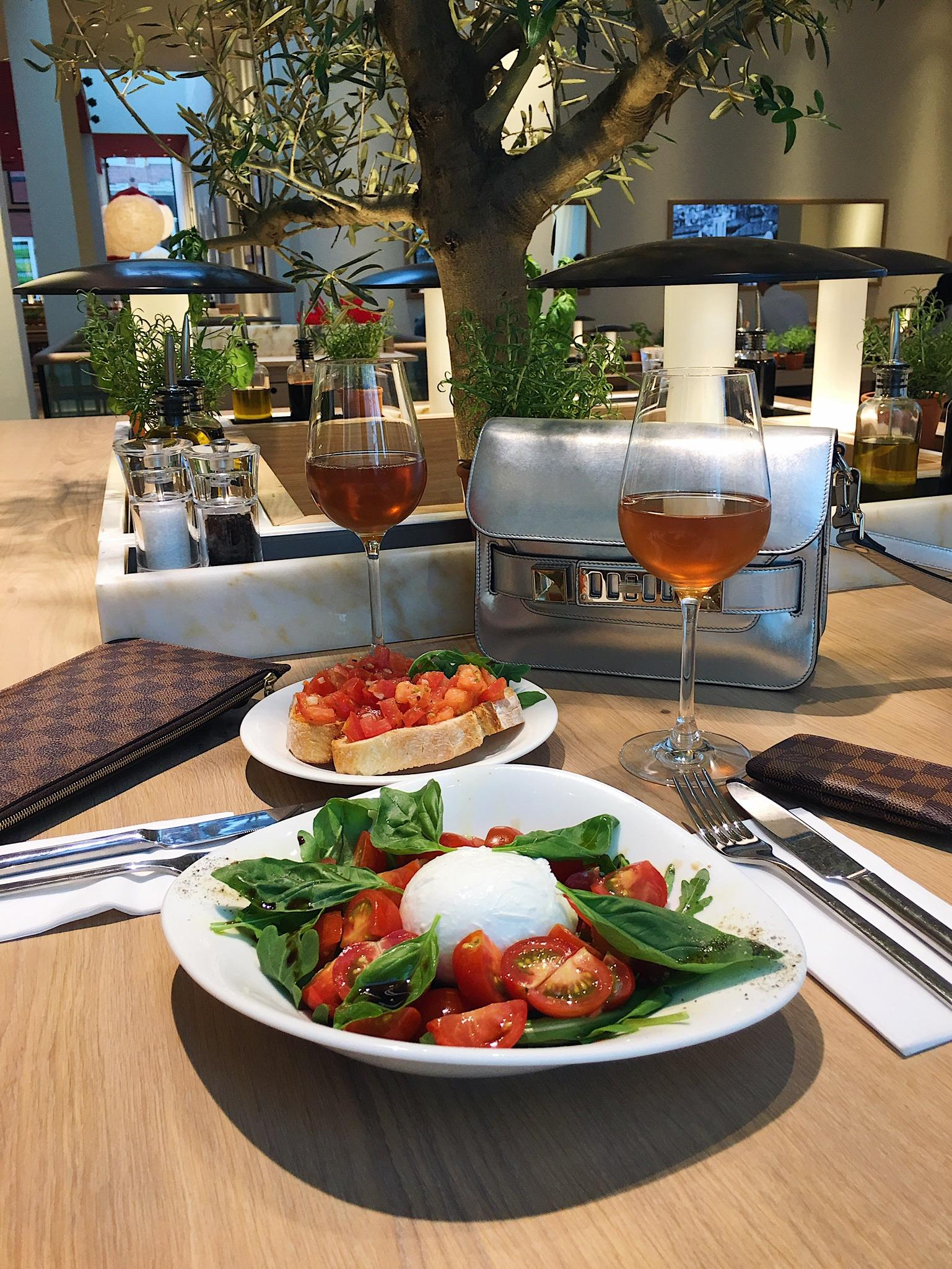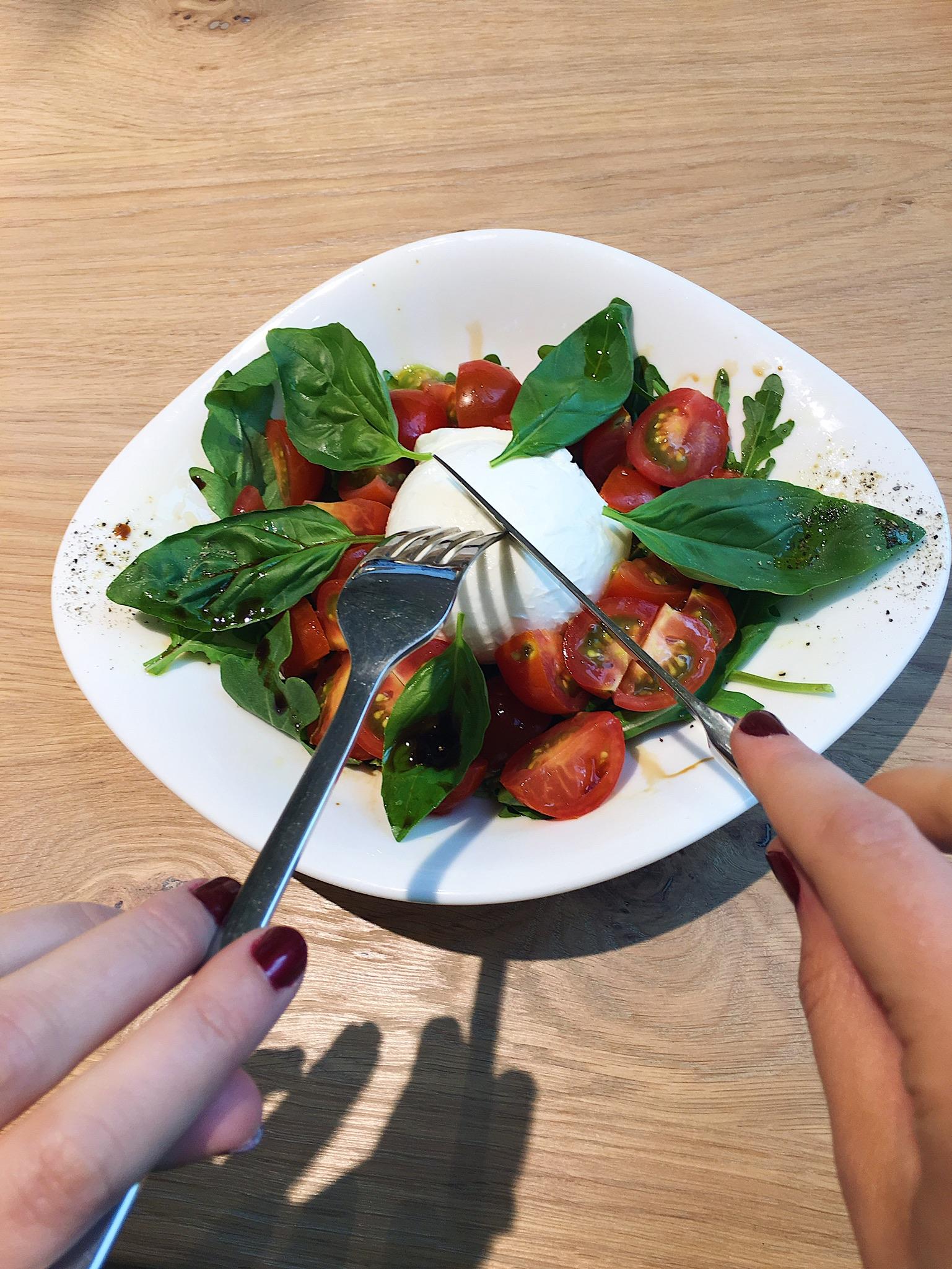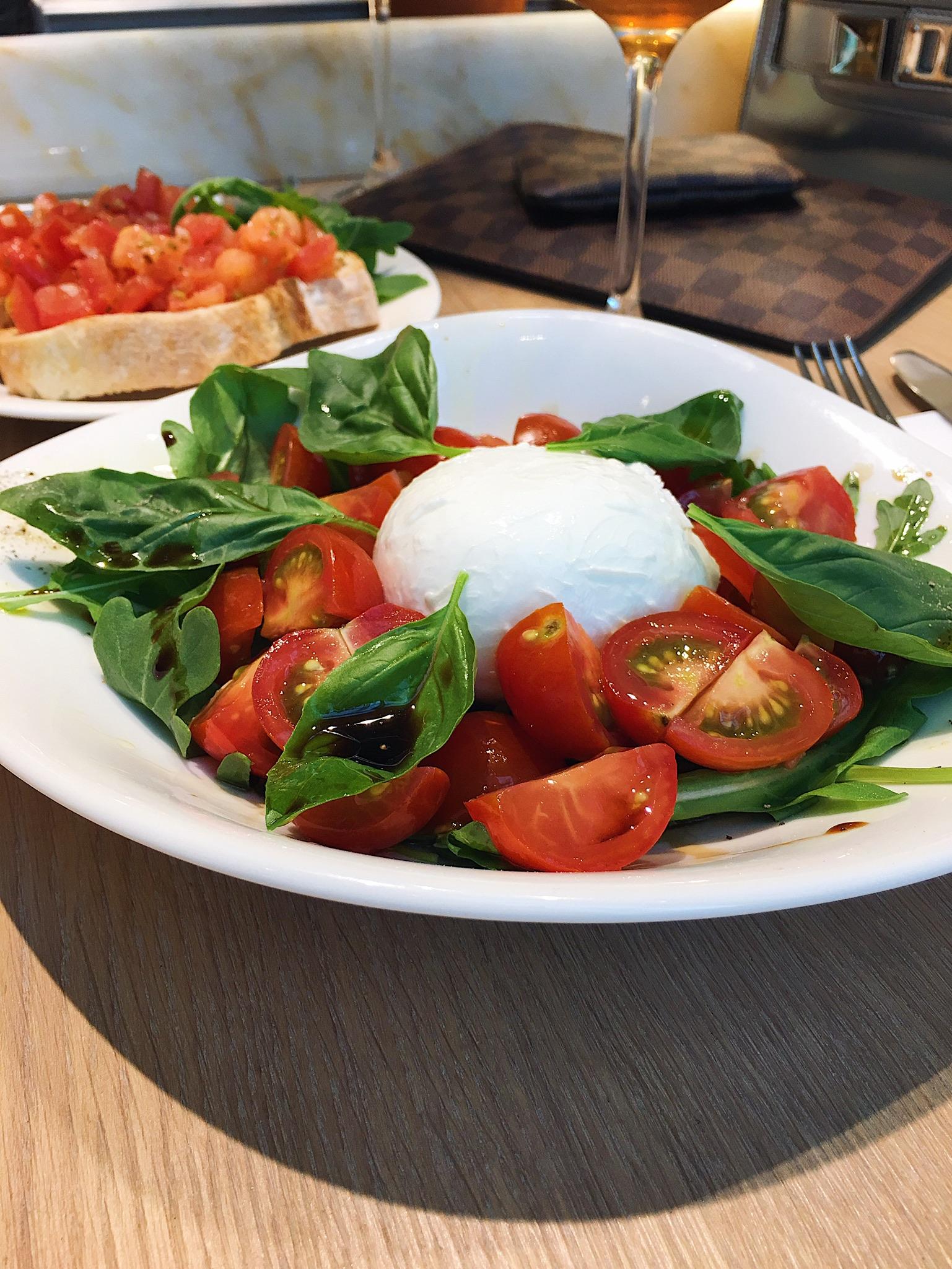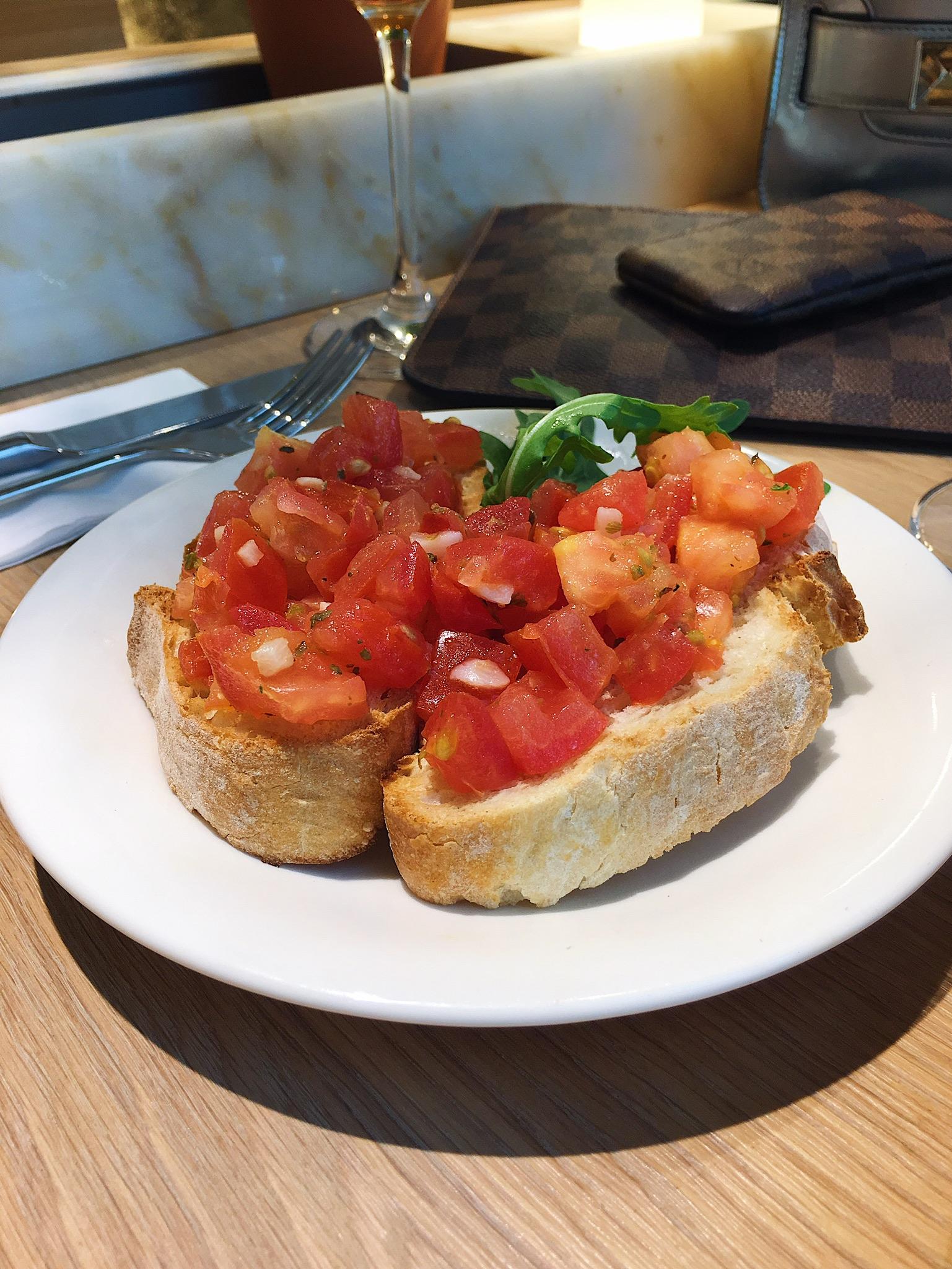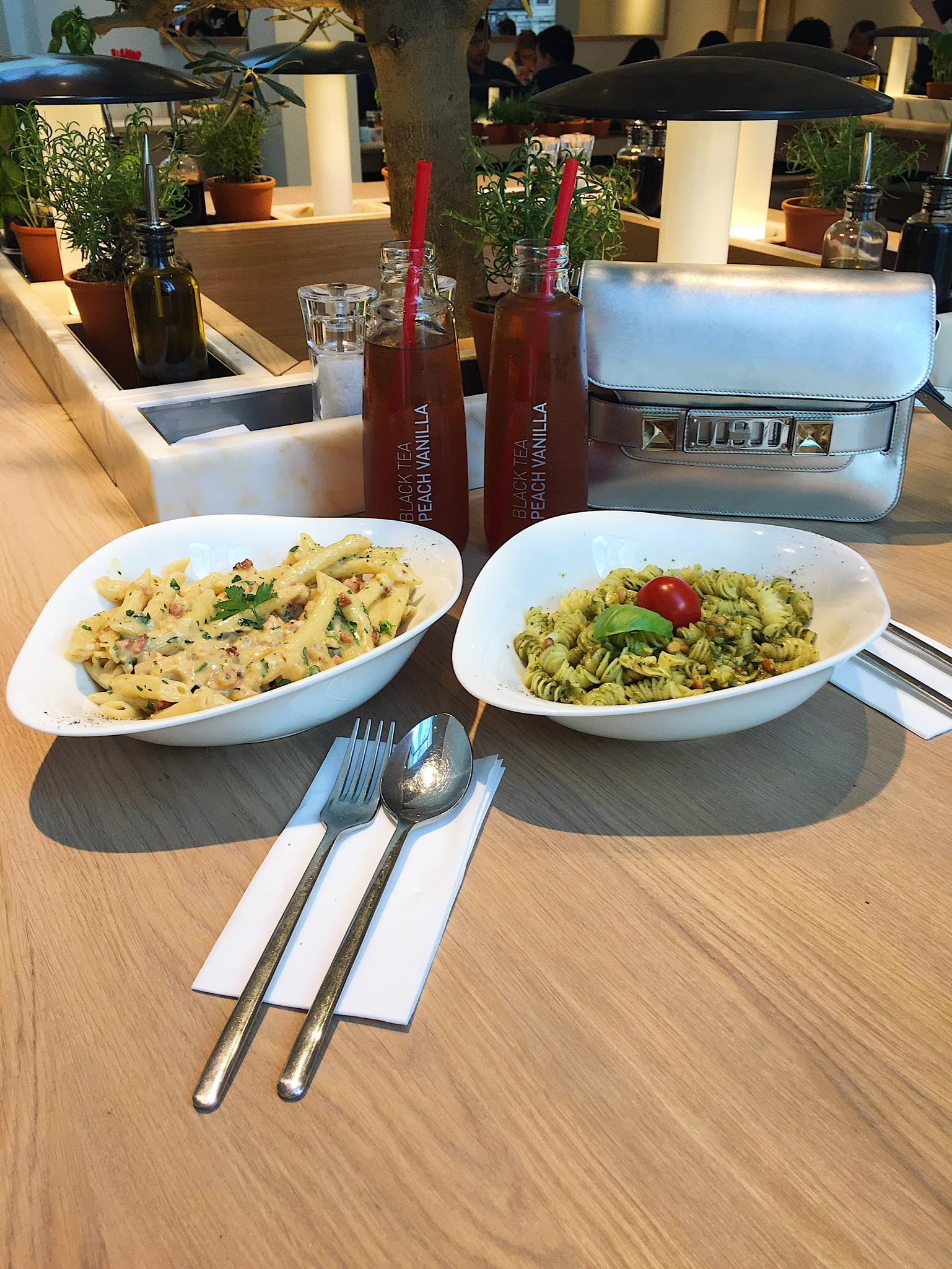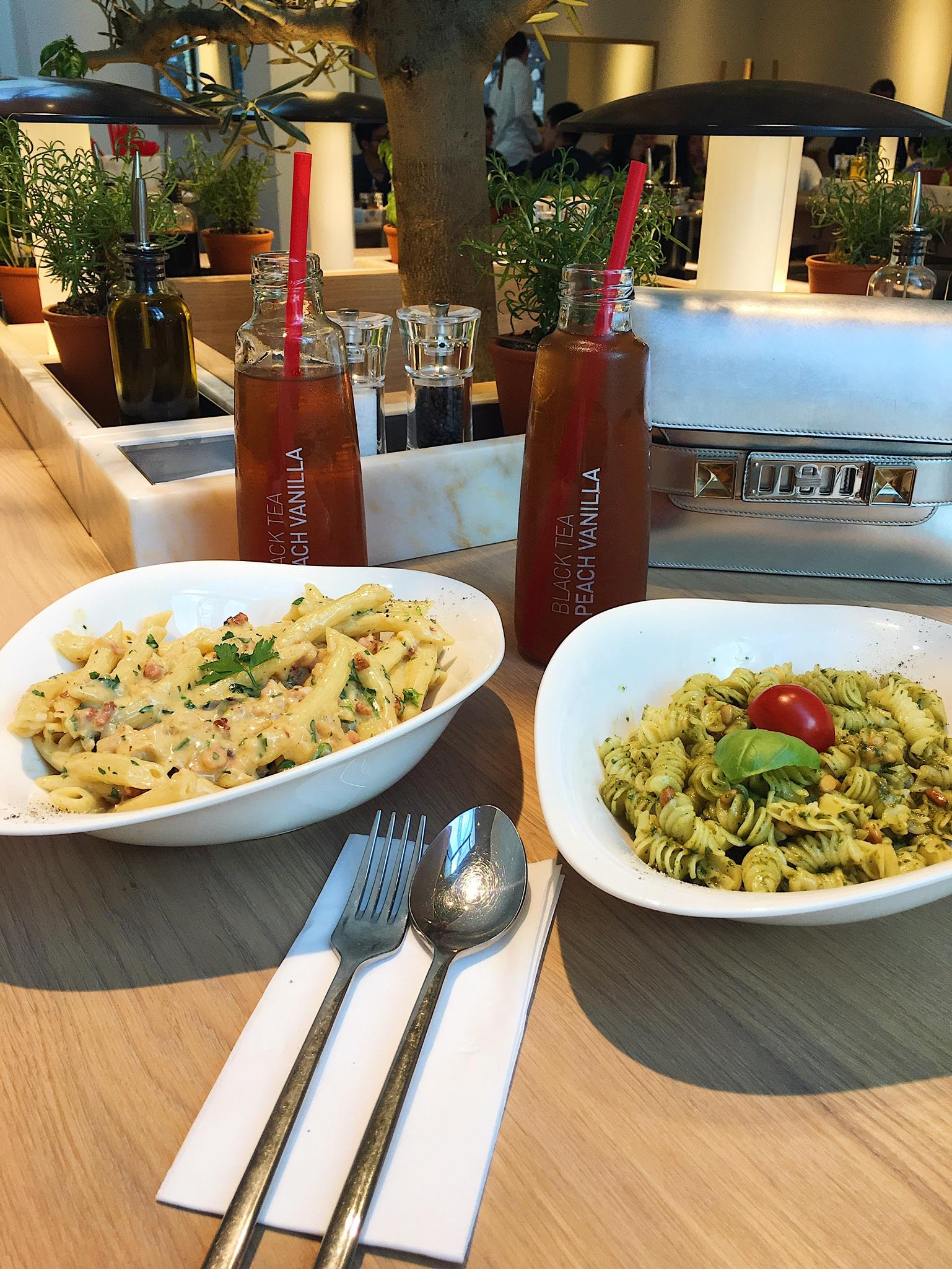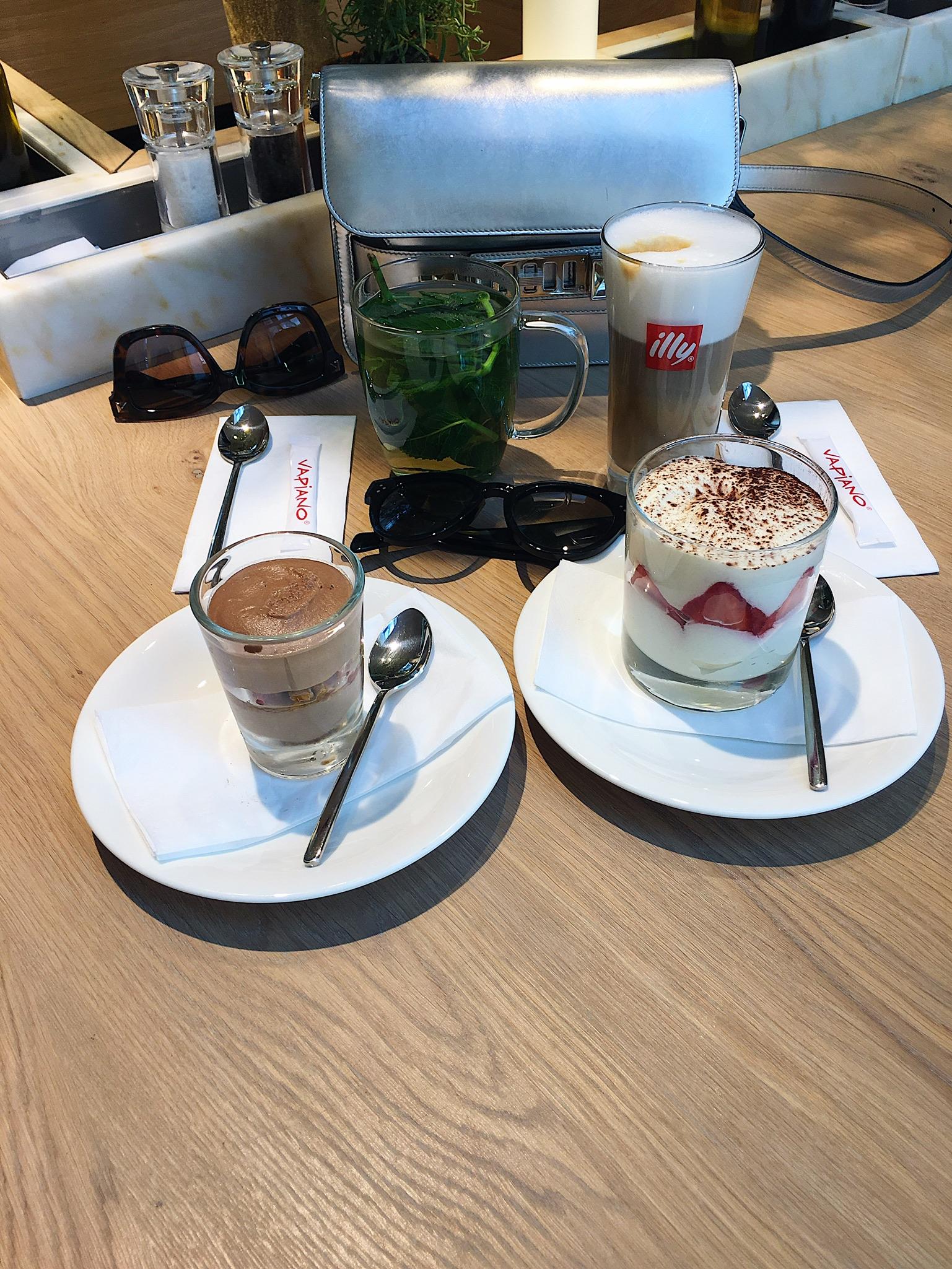 ..Hugs & Kisses Arielle..