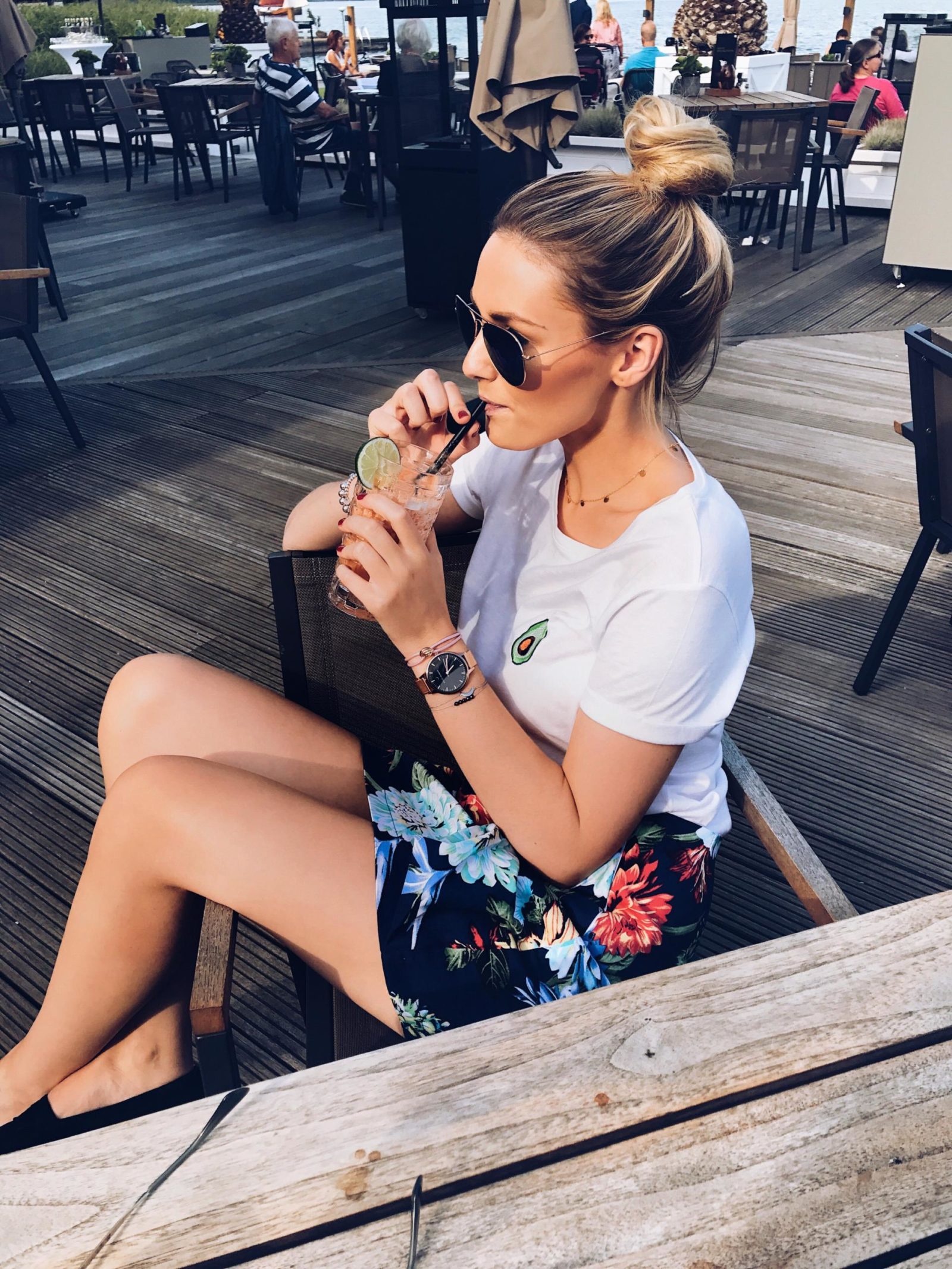 Hi there loves, its been a while since I have been writing to you guys. I have been very busy catching up on work after my holidays. This week I went on a boat trip with Paviljoen van de Dame which was just great. We got to take the big lounge boat served with all different snacks like meat, cheese, sushi, you name it. We took a bottle of champagne, rose and some water bottles to keep us hydrated with the great weather.
The lounge boat is perfect for a group of people, max 12, for a special occasion or just for a regular sunny day on the lake. You are able to lounge anywhere on the water and enjoy it while eating and drinking. I would really take it for a party or something, take some bites and enjoy a diner at the Paviljoen afterwards.
Ways to get a great boat party 
⚓ Get a good group of people together who like to enjoy the lake 
⚓ Think about the type of boat, lounge or sloop, depending on the amount of people you want to take
⚓ Choose the food & drinks you want to take on the boat like sushi and a glass of champagne, best on the lounge boat
⚓ Get your music playlist done to use the speaker in the boat, best way to get a party started 
I had such an amazing time and would love to do it again when the sun starts shining. Have fun watching and let me know what you think about boat trips. If you became enthusiastic and want to rent a boat as well, find the price list right here.
Clothes details: Skirt: My Jewellry // Top: My Jewellry // Sunnies: Ray-ban // Watch: Violet Hamden // Bracelet: Violet Hamden & Cartier // Bag: Louis Vuitton with scarf Hermes.
Big Kiss Arielle Dannique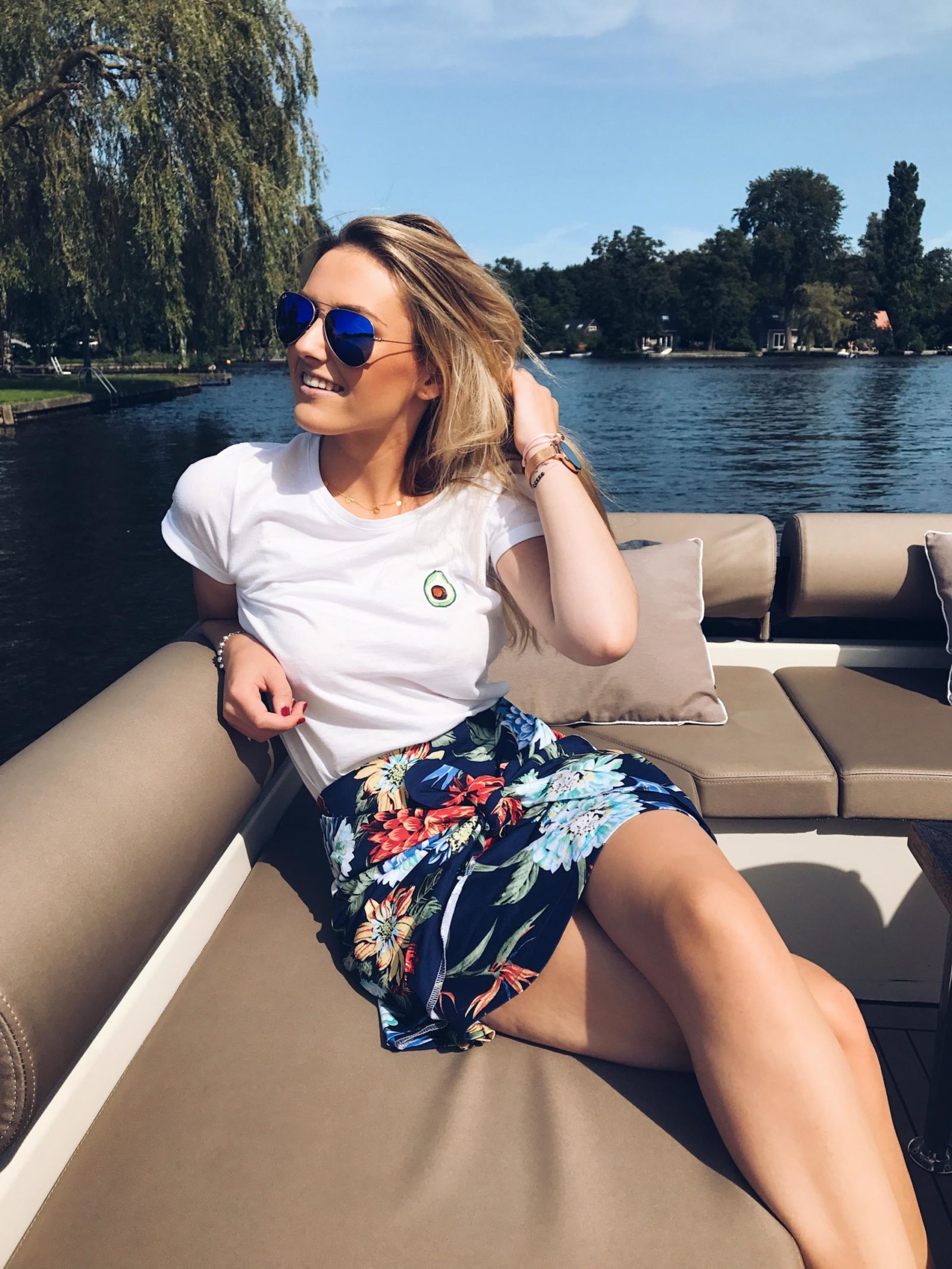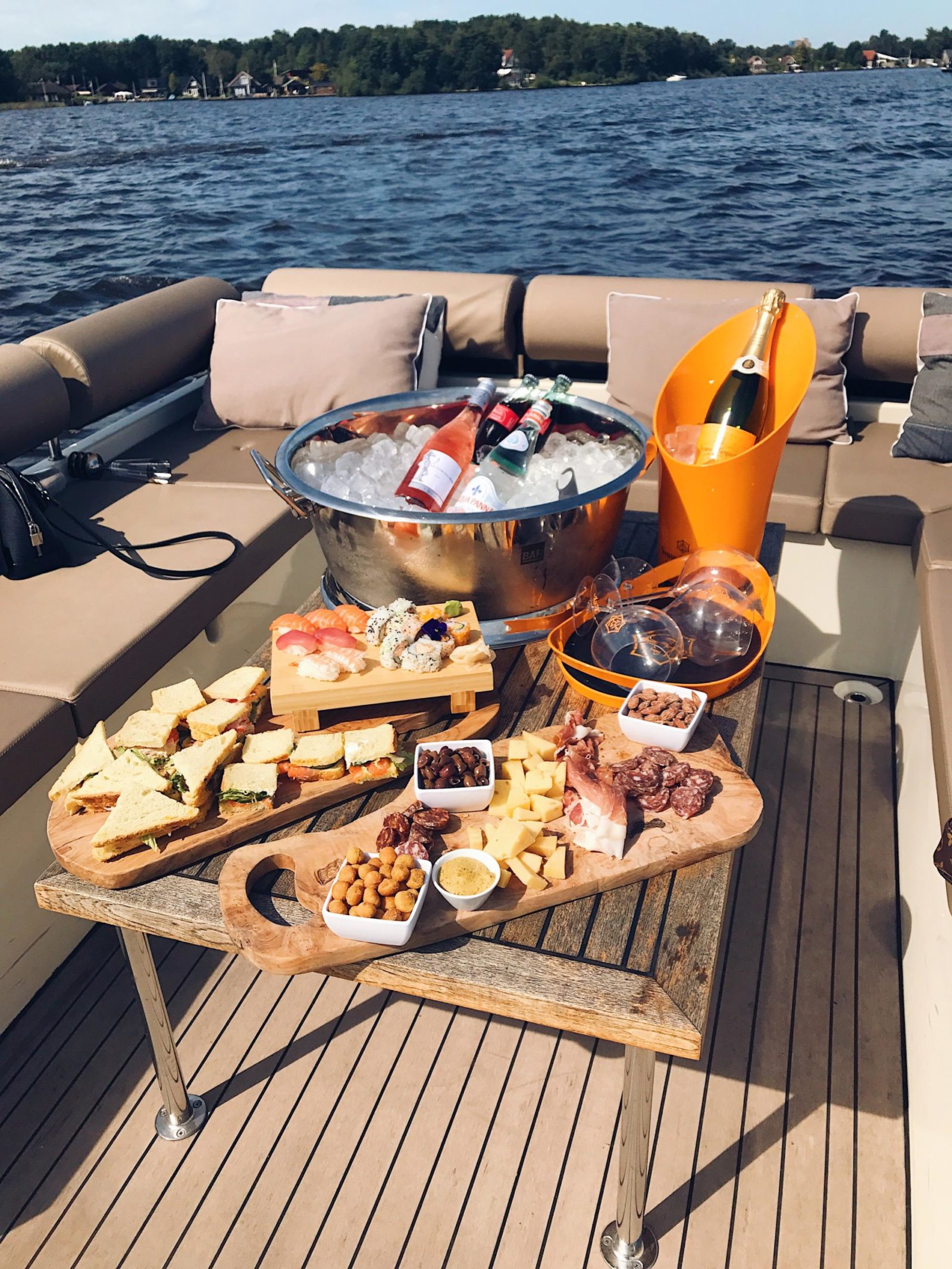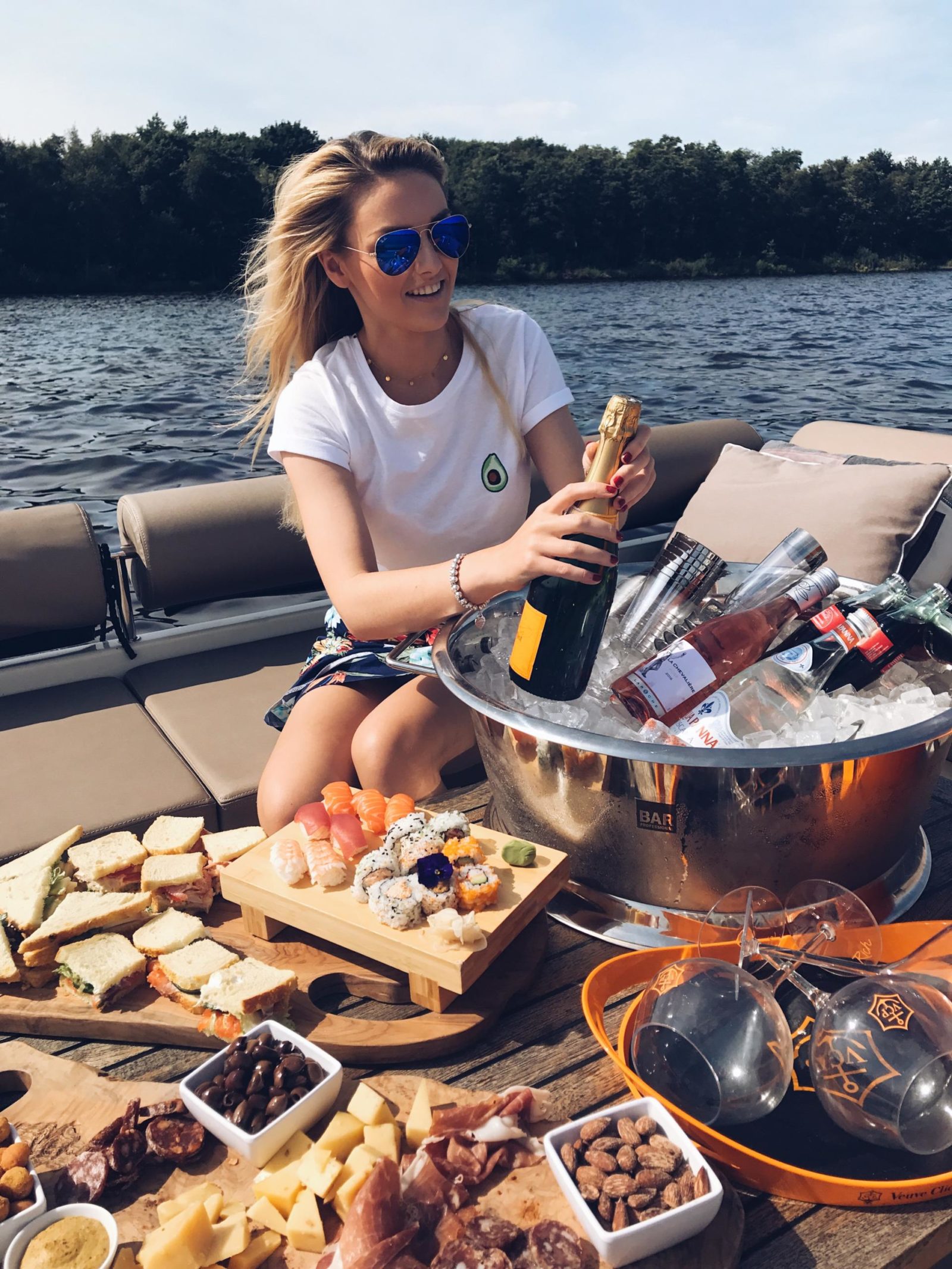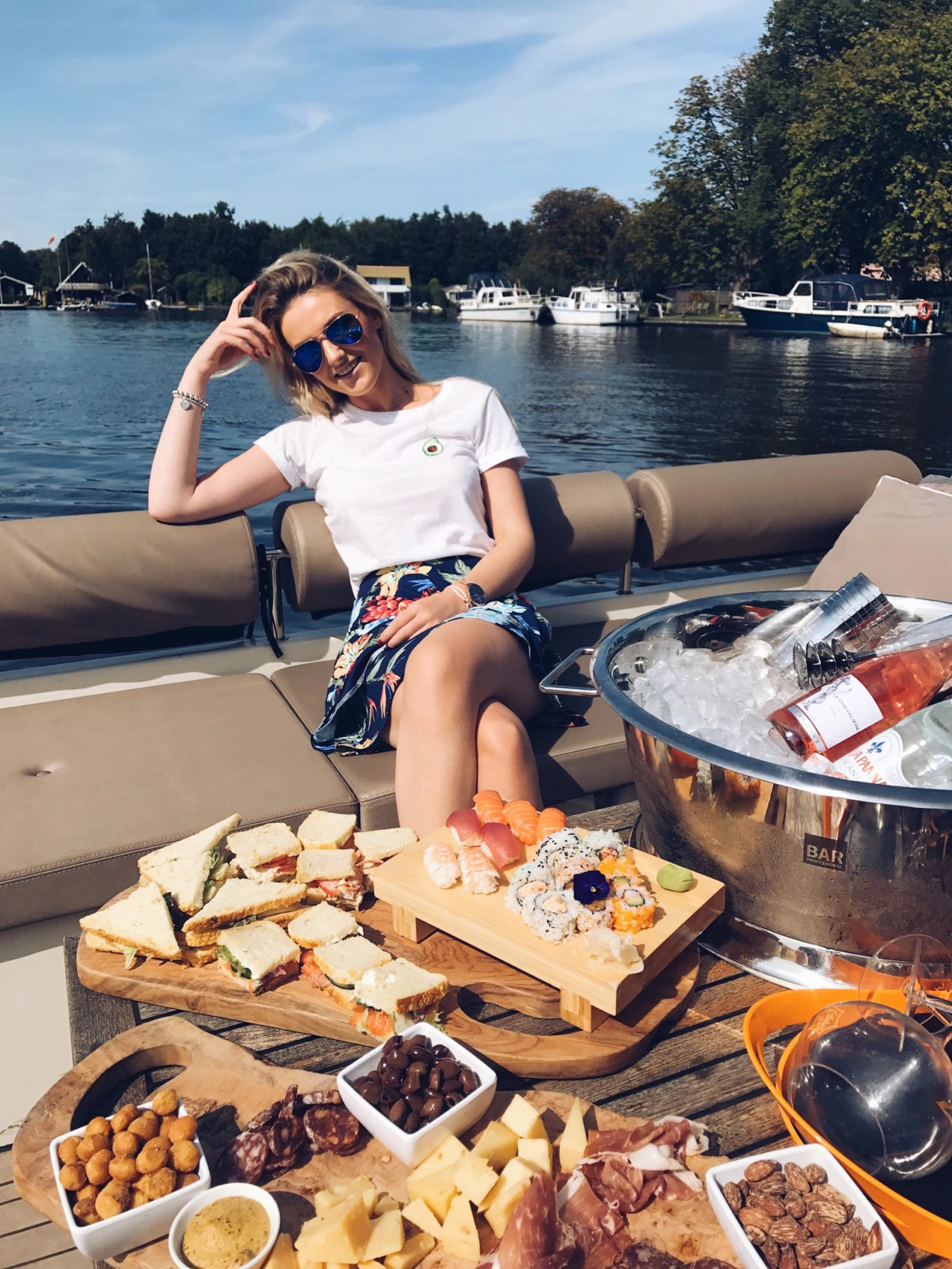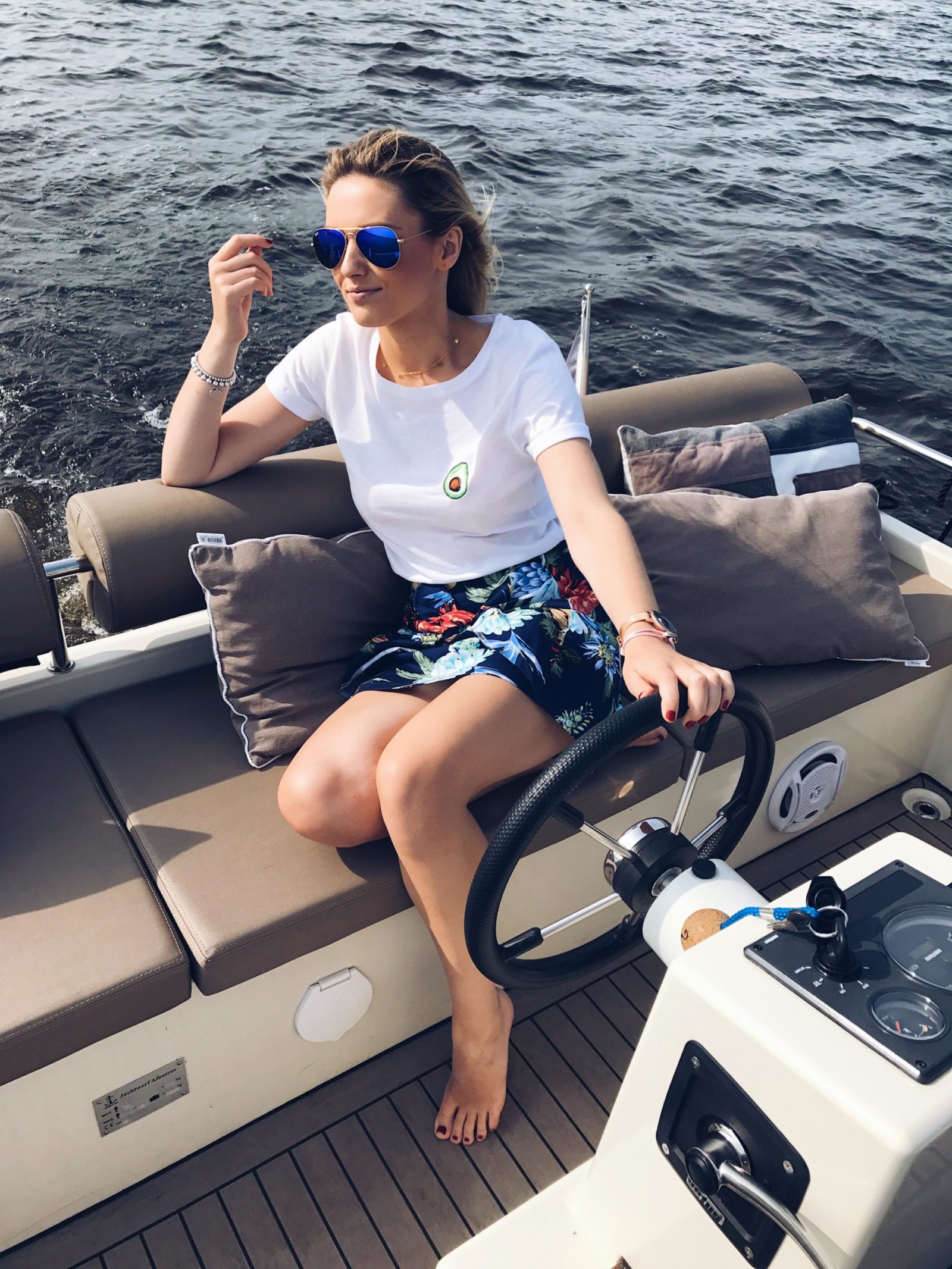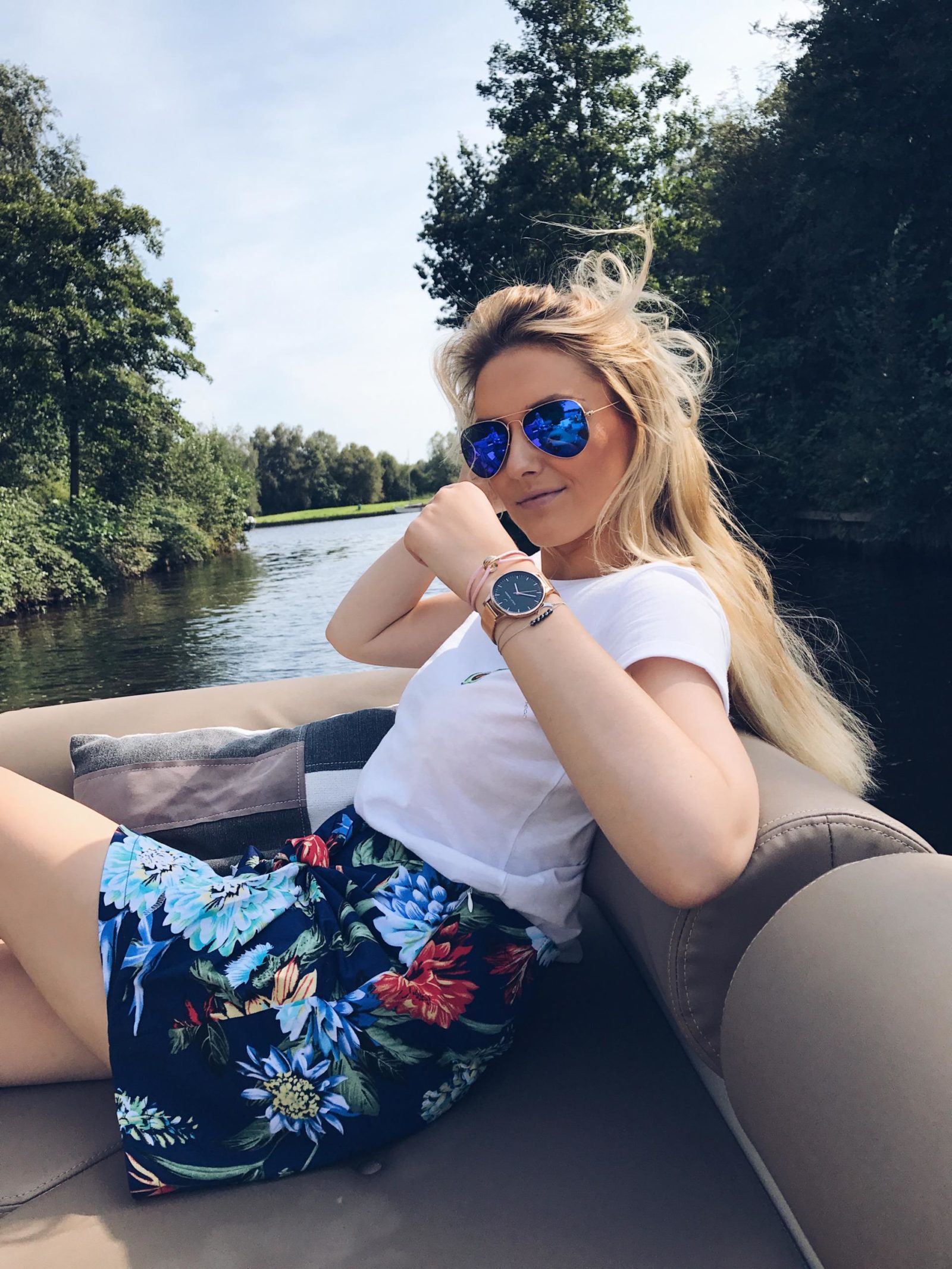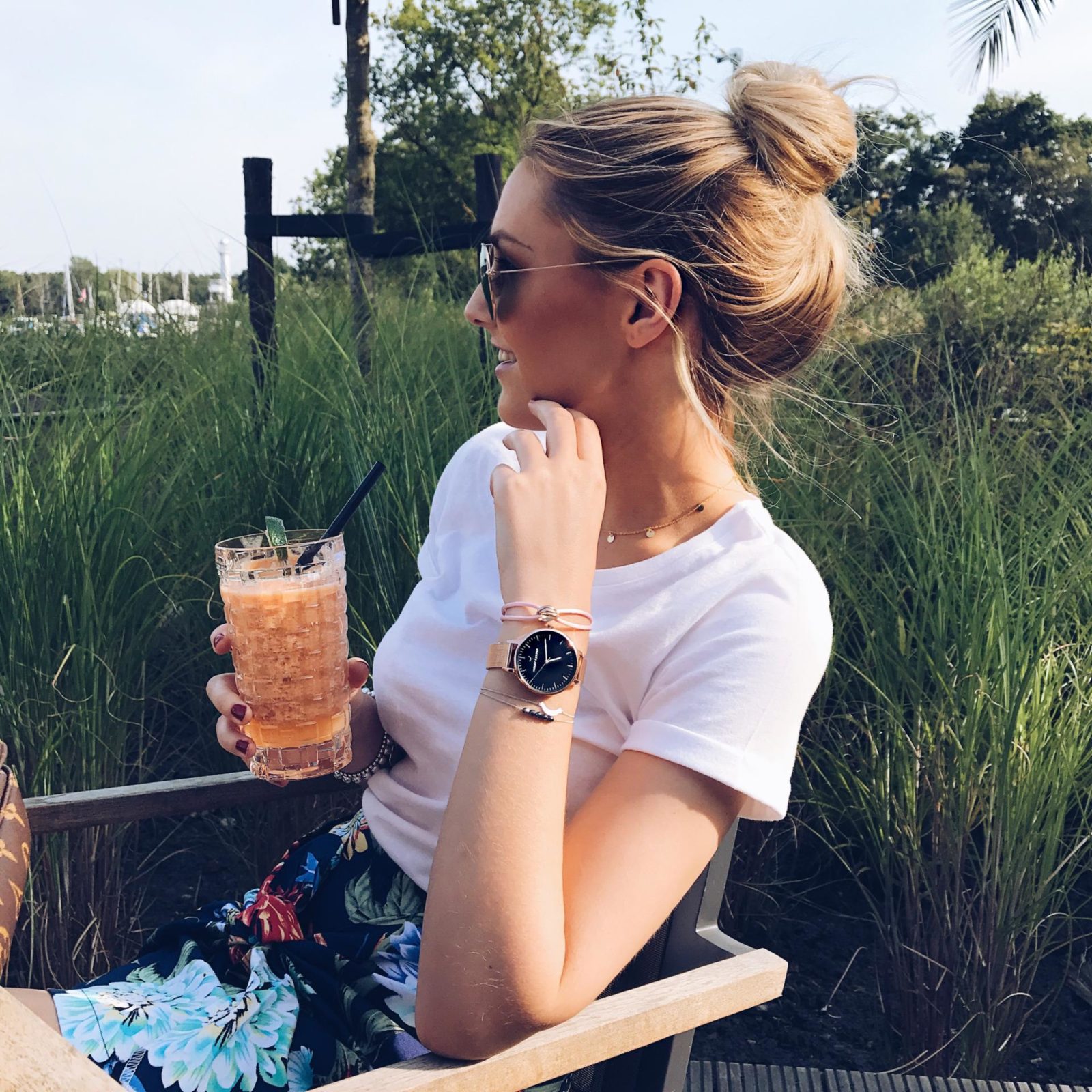 Time for some Drinks after a great day on the boat!