Hi Hi Lovely's
As you all know the weather is being great lately. Last weekend I sat outside with a top only, just loved it. I also booked my holiday to the sun so I can't wait! Anyway on this outfit shoot I am wearing my new blue coat. Last week I was walking around in the city and walked across this beauty. I fel in love with this color the moment I saw it. It is the perfect blue color for the Summer. Two years ago I bought a blue coat as well but the colors are different from one another. The coat  can be combined with so many different colors, the perfect item to match. This time I combined it with white jeans, a striped shirt and white shoes. I finished it off with a beige bag. I chose for dark brown sunglasses to match with the bag and blue details in my watch and necklace to match with the coat. Small details like the heart in my necklace matching the color of my coat are the ones I am looking for. The simplicity of the watch suits the outfit perfectly and matches perfectly with the blue color again. Stripes can be combined in almost every outfit. Besides white I love to wear blue colors in the Summer. They can be combined so easily and make your look the way you want it to. I love to wear them in both casual and chic looks.
Today I chose for the blue and white combination with soft colored details. I am a huge fan of light colors like the color of this bag. I think it is a perfect combination with white and the blue. It also suits well with yellow and pinkish colors. Can't wait to shoot an outfit post with that. You can get this lovely bag at Celez and you can follow them on Instagram to keep updated.
What do you guys think of this Summer outfit? What are your favorite colors for the Summer?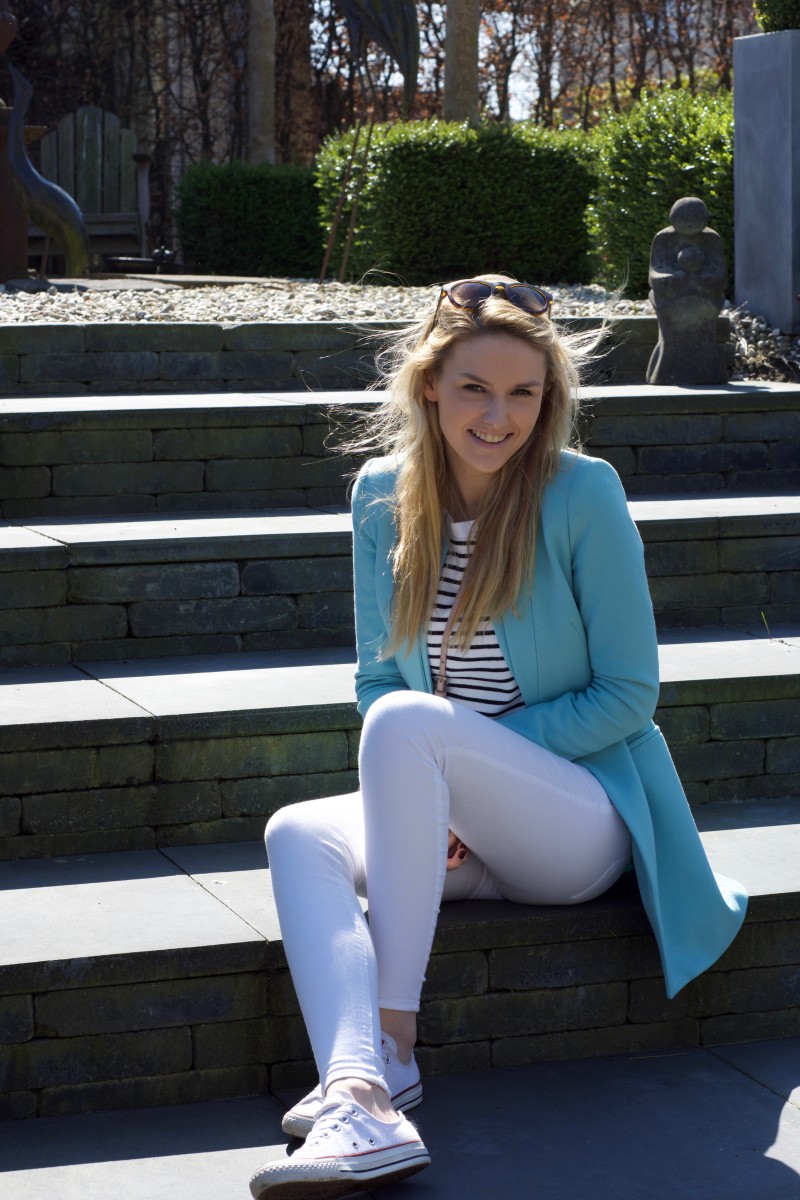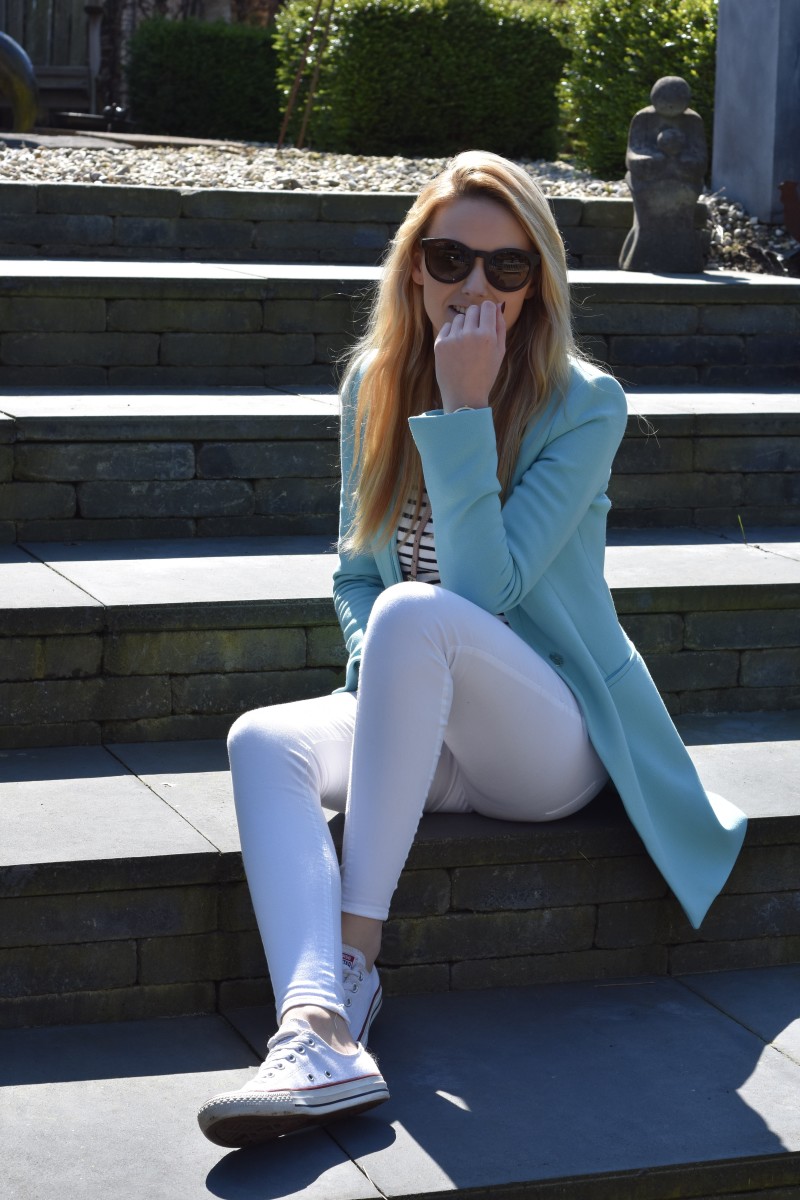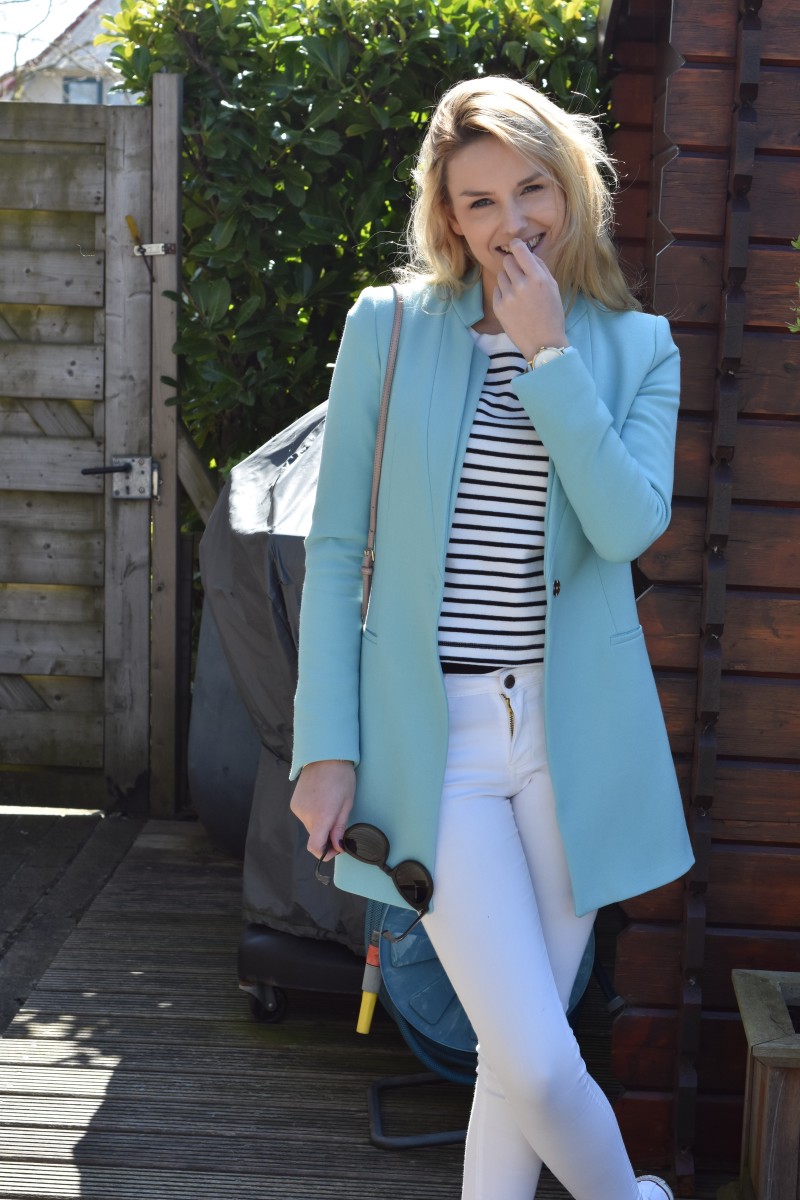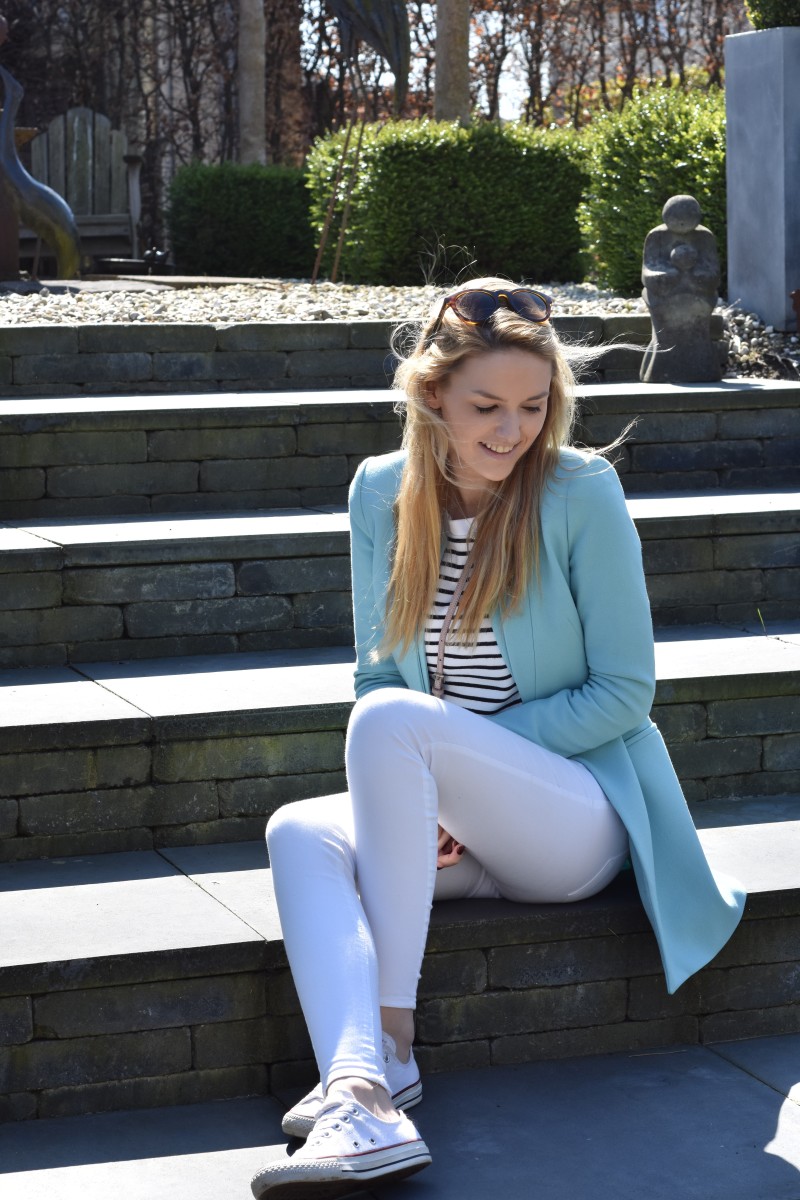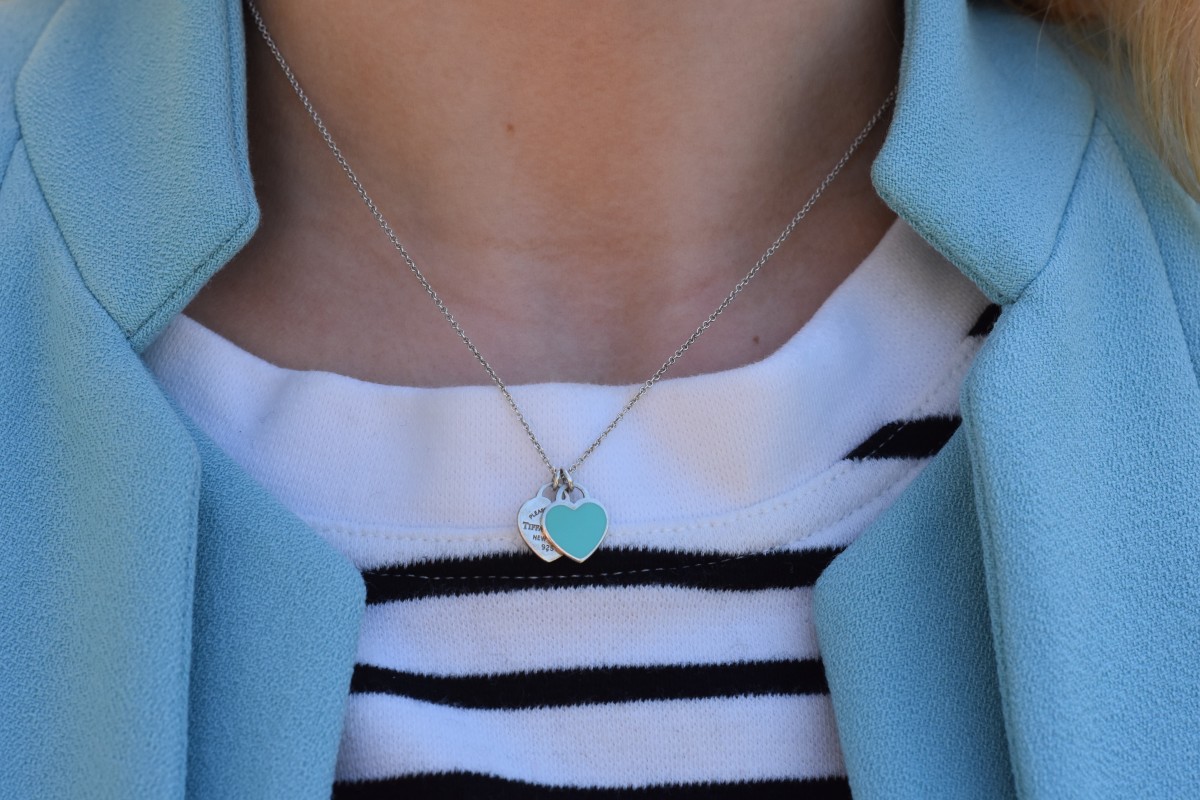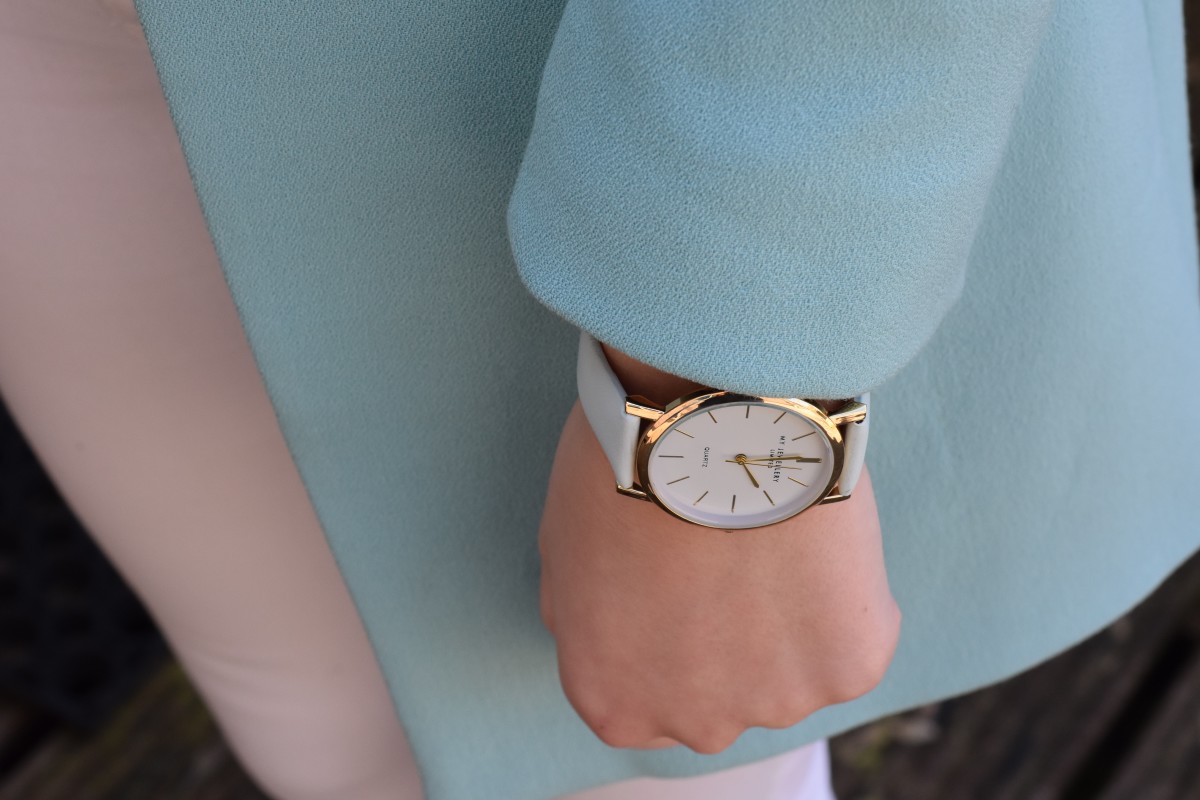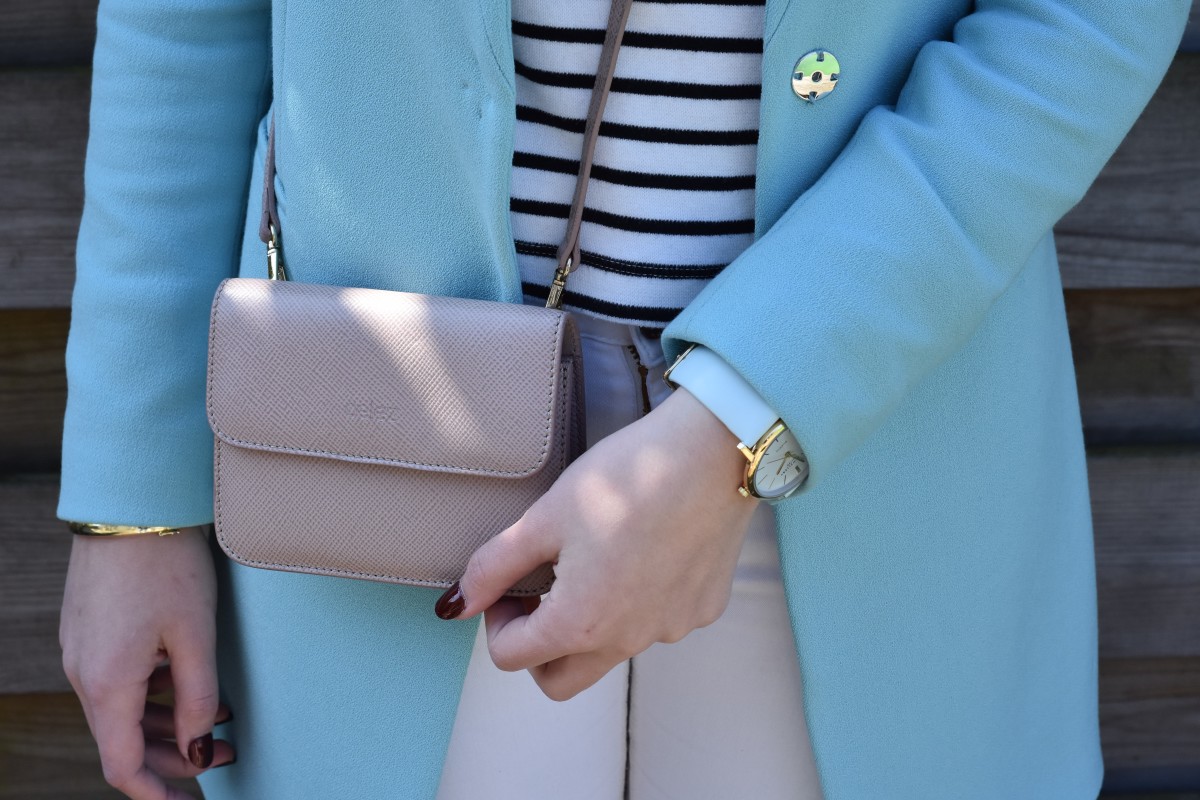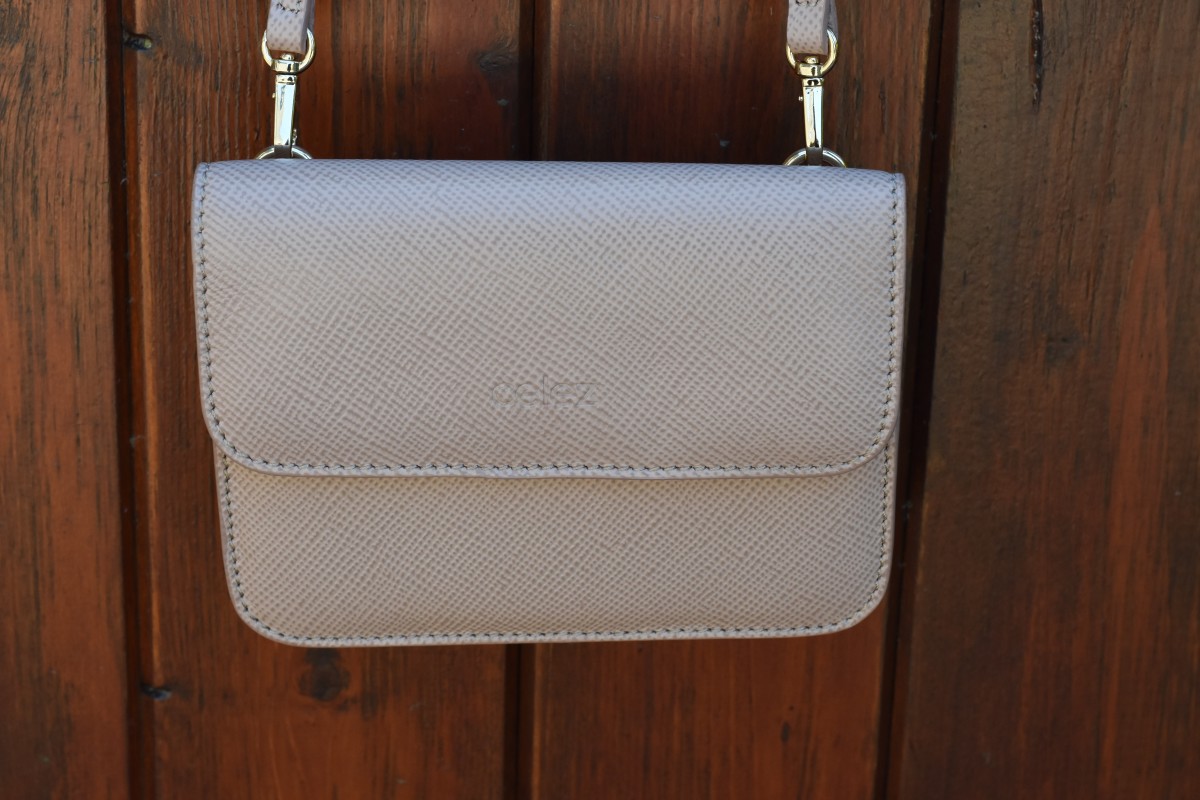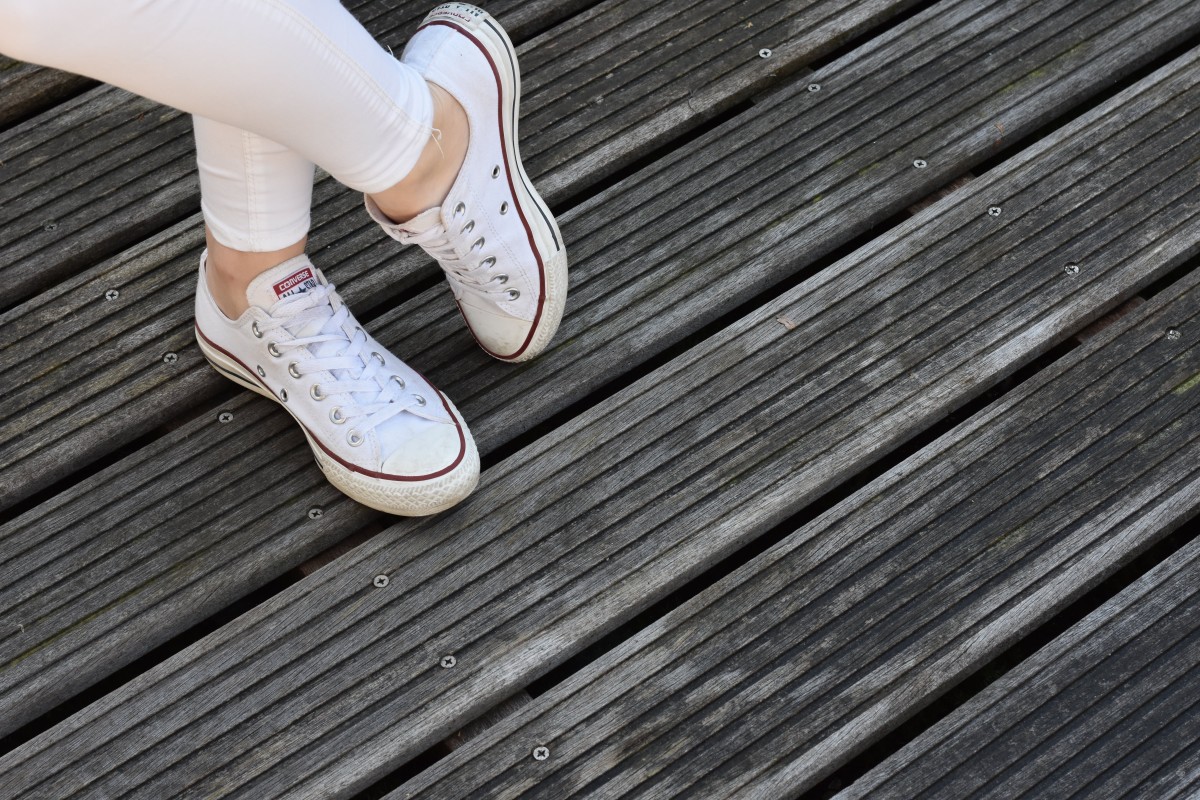 Outfit details
Shoes: All stars
Pants: Zara
Shirt: Zara
Coat: Zara
Bag: Celez
Necklace: Tiffany
Watch: My Jewellery
Sunglasses: Gucci
Enjoy your day guys, have a great one!
XOXO Arielle Dannique