Hi Hi Lovely's
Amsterdam it is on this Lovely Sunny day! Yesterday I went to the Pauls Boutique event which was so much fun. Later this week there will be a post online about the event, so stay tuned.
Its finally time for skirts again without freezing my ass off. I love to wear skirts in both Summer and Winter but it is so much better when its weather like this! Lets hope it will stay! Today I went for a leather skirt combined with a tight top. I love to combine dark and light colors especially in a white and black combinations. This leather skirt can be combined in so many different ways, I just love it. I got this one in dark red/brown and blue too. The blue one was just perfect for the weather but looks better without tights I think. When I wear black tights with this skirt it doesn't show the color of it as well as it should be so I chose the black one instead. Furthermore I am wearing my long camel colored coat. When I am wearing skirts I want the coat to fall over it to make it look complete. I combined it with this light colored scarf to have this little color play in the outfit. For the shoes I chose my small rain boots. I just love to wear these with skirts since I think they look pretty elegant. The bow on the front gives this lovely detail touch to it. This time I chose for my Daniel Wellington watch with sparkling details and finished off my outfit with this lovely bag from Pauls Boutique. The black lacquer bag just looks so great with the leather of the skirt and the rubber of the boots don't you guys think?
What do you guys think about this outfit? Would you be wearing this?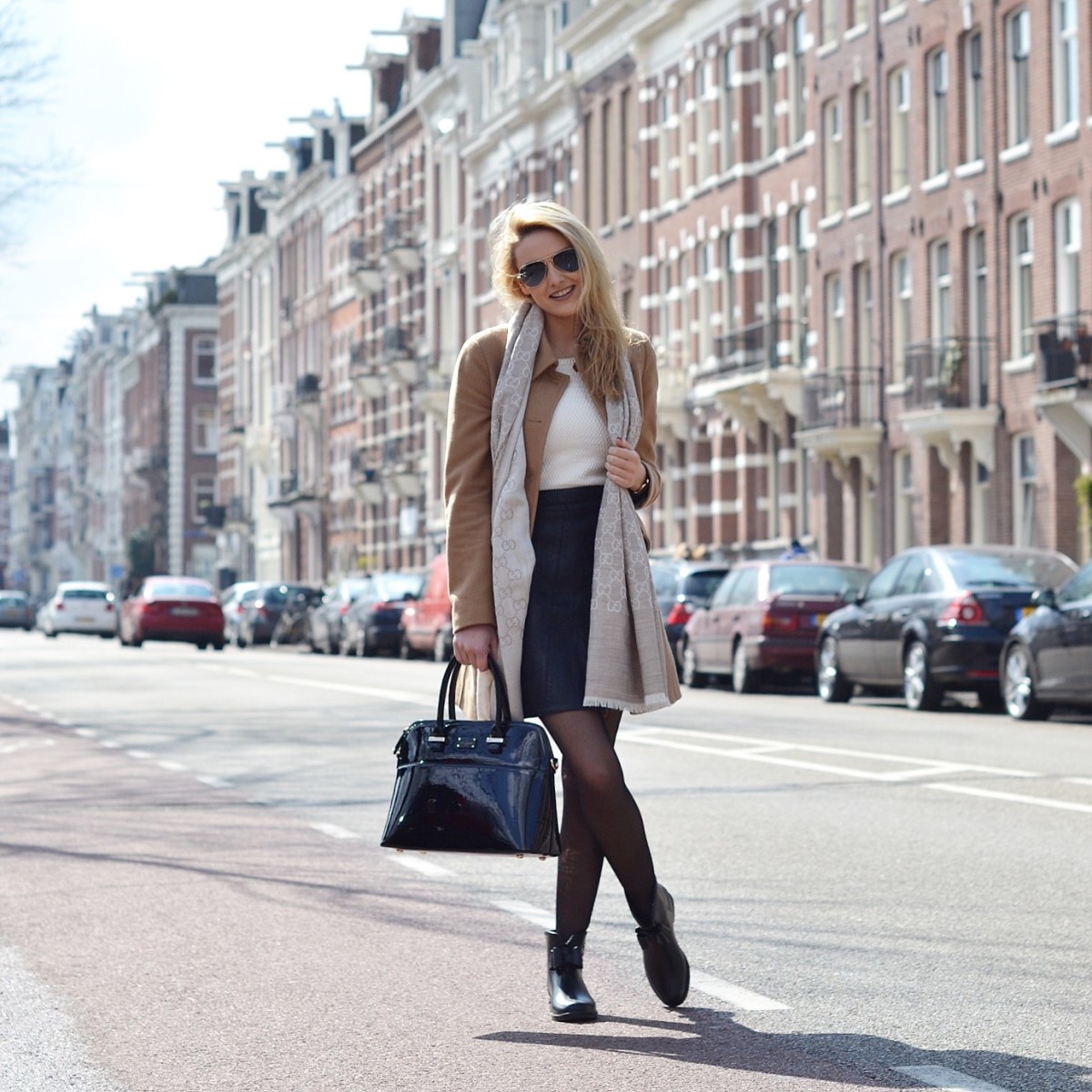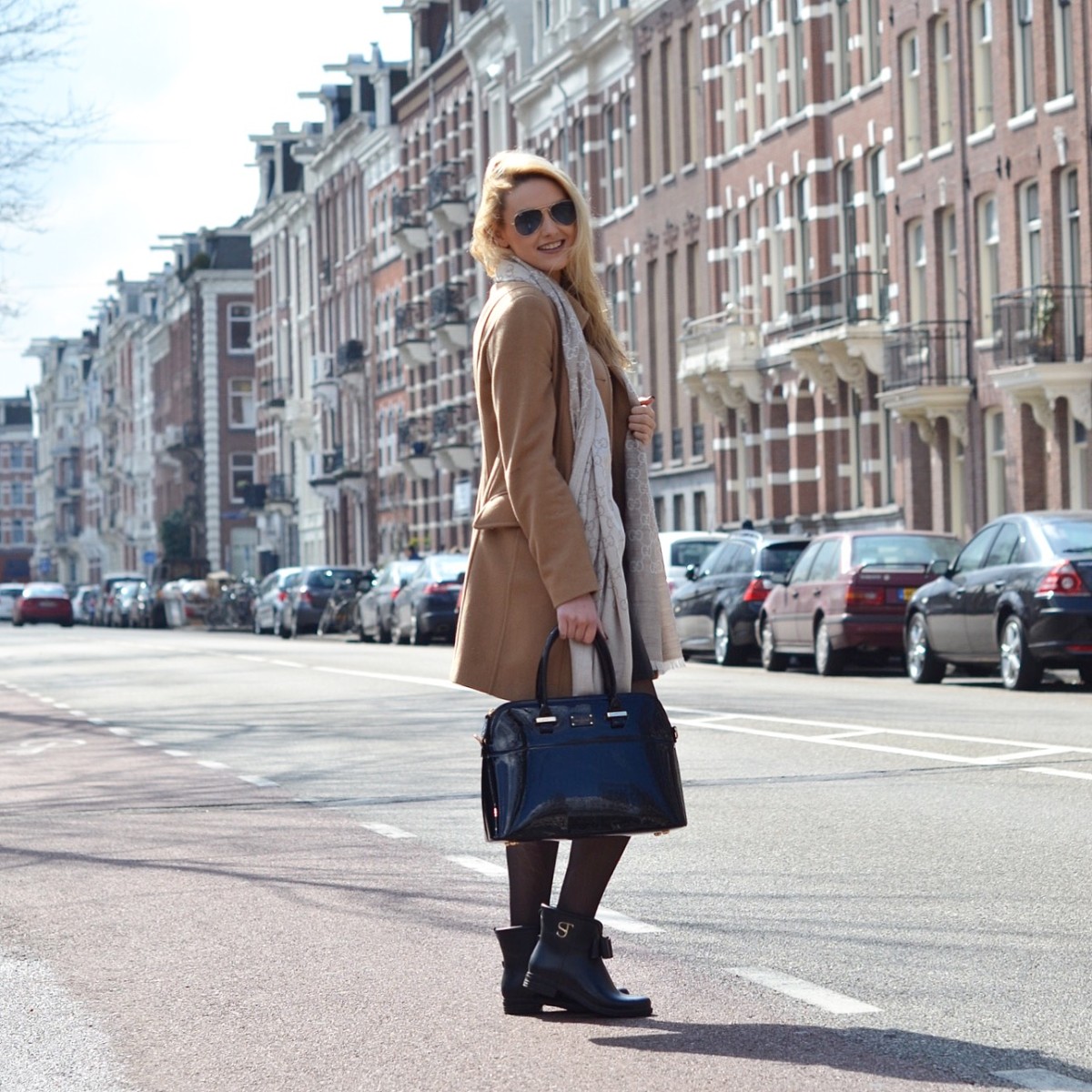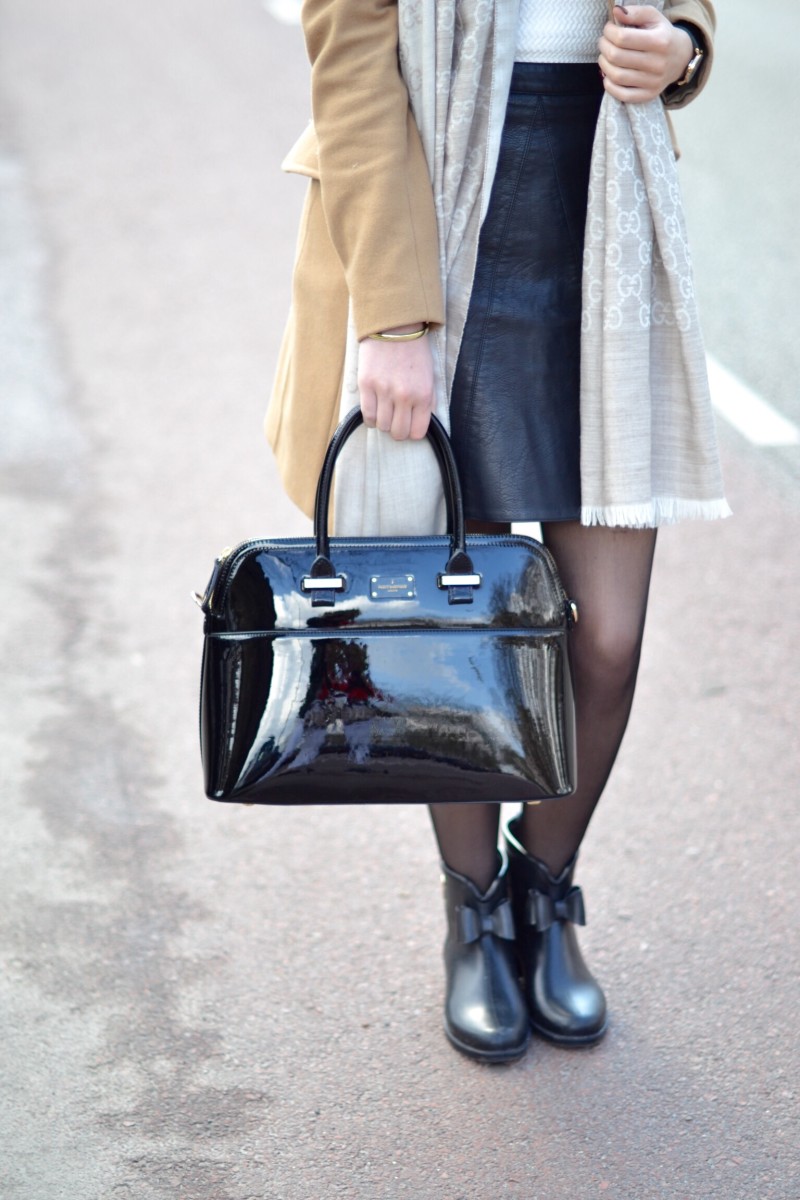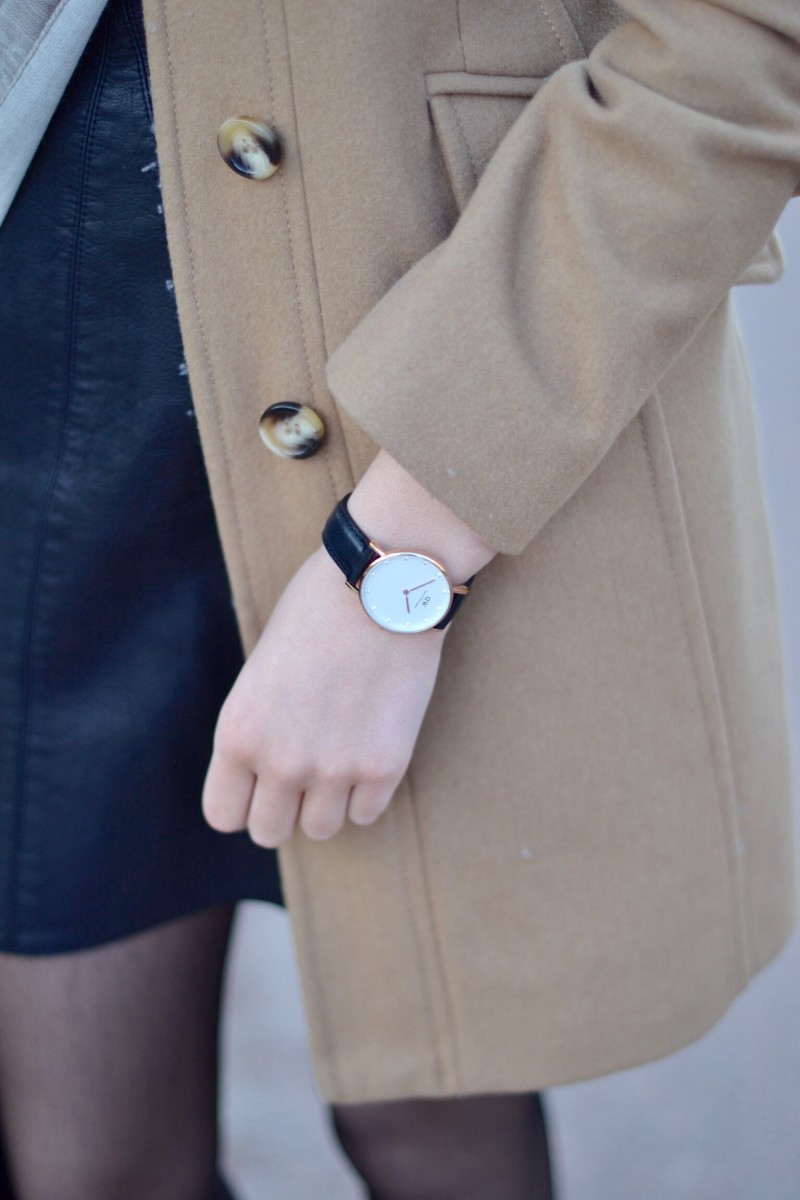 Ph. Joëlla Wassink
Outfit details:
Shoes: Super trash
Skirt: Zara
Top: Vanilia
Sunglasses: Ray-ban
Coat: United Colours of Benetton
Scarf: Gucci
Bag: Pauls Boutique
Watch: Daniel Wellington
Have a lovely day! I am locking myself up for a few days to study for my exams! For everyone having them too, good luck guys! Go rock them!
XOXO Arielle Dannique
Stay tuned this week for a post about the Pauls Boutique event I went to.