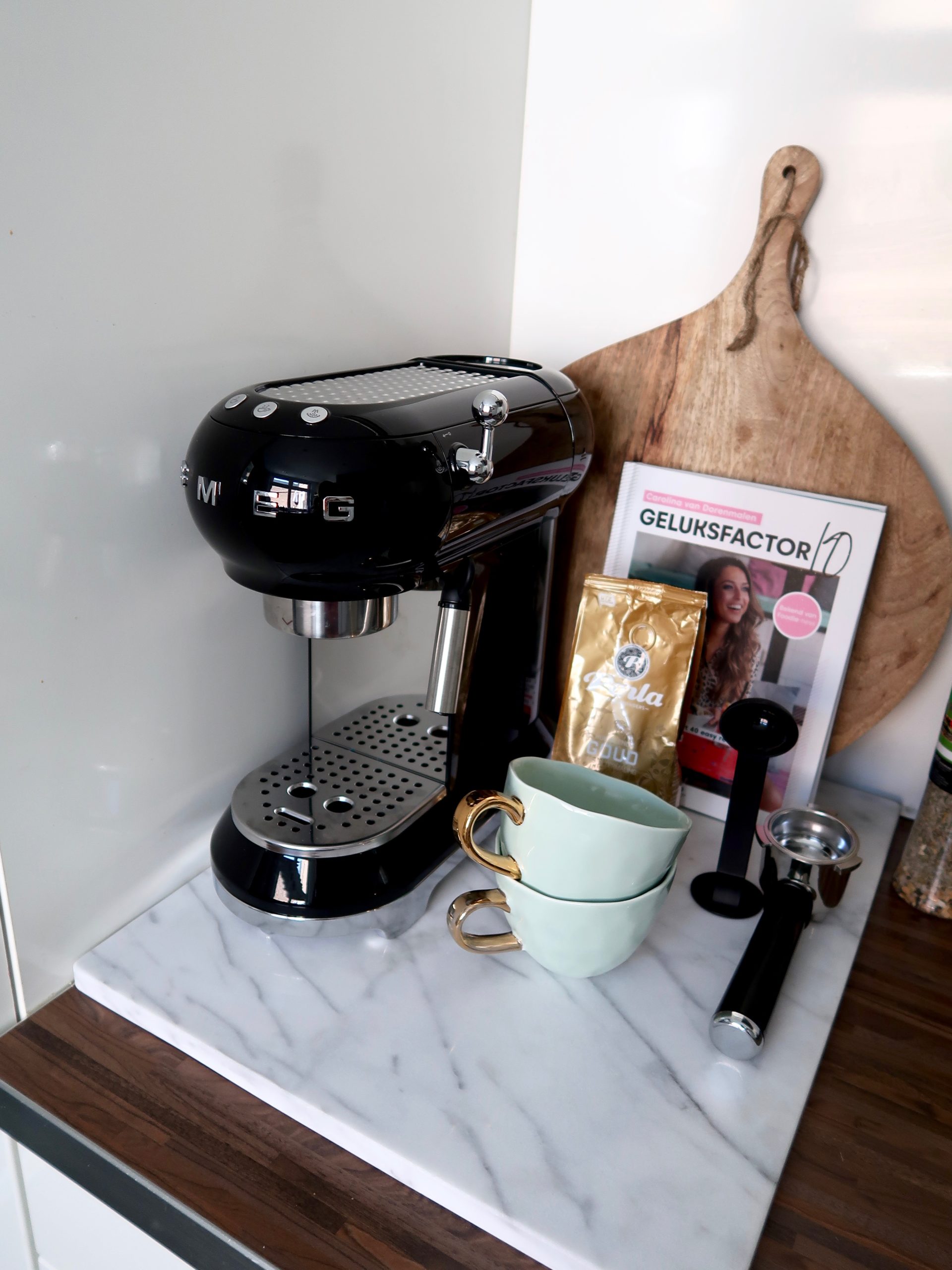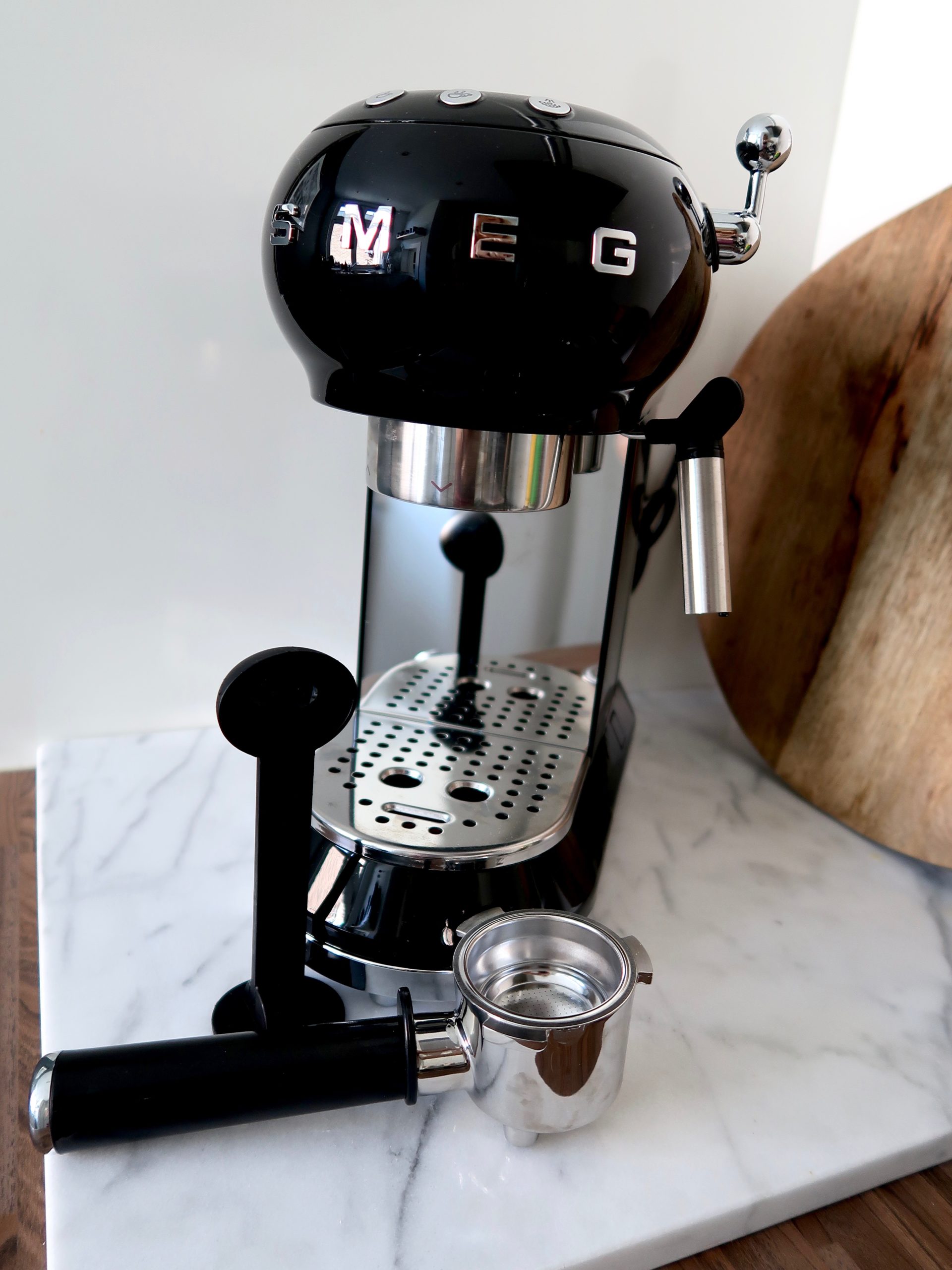 Hi there loves, how are you all doing? As you might know, is this even a thing to say…., I am a huge coffee lover! I drink it every single and I just love it. The taste, the energy, everything basically. Lately I was searching for a fancy coffee machine and stumbled across this Smeg machine and I fell in love. When buying a coffee machine it is of course important that it works really well but I also think the looks of it have to be great since it is there to be seen in your kitchen.
What I really like about this machine it that it is super easy to work with. The coffee comes out perfect and the milk gets a very perfect foam. Since I love to make myself a cappuccino, I find it very important that the machine contains both options and gets a very good foam indeed. This is the case with this coffee machine by Smeg. Besides, I like a machine that works fast because I don't like to spent more than 5 minutes in the morning to get my coffee done. With some machines the proces takes super long. Although the coffee tastes super good and the machine looks nice as well, I still don't like it.
I got myself this beauty at Keukenloods because they have a huge collection available and besides they deliver super fast. I am that kind of person who sees something and when I buy it I want to have it at home directly afterwards. I also bought myself a toaster and a water cooker from Smeg. I will write a review on those two for you guys as well so stay tuned for that!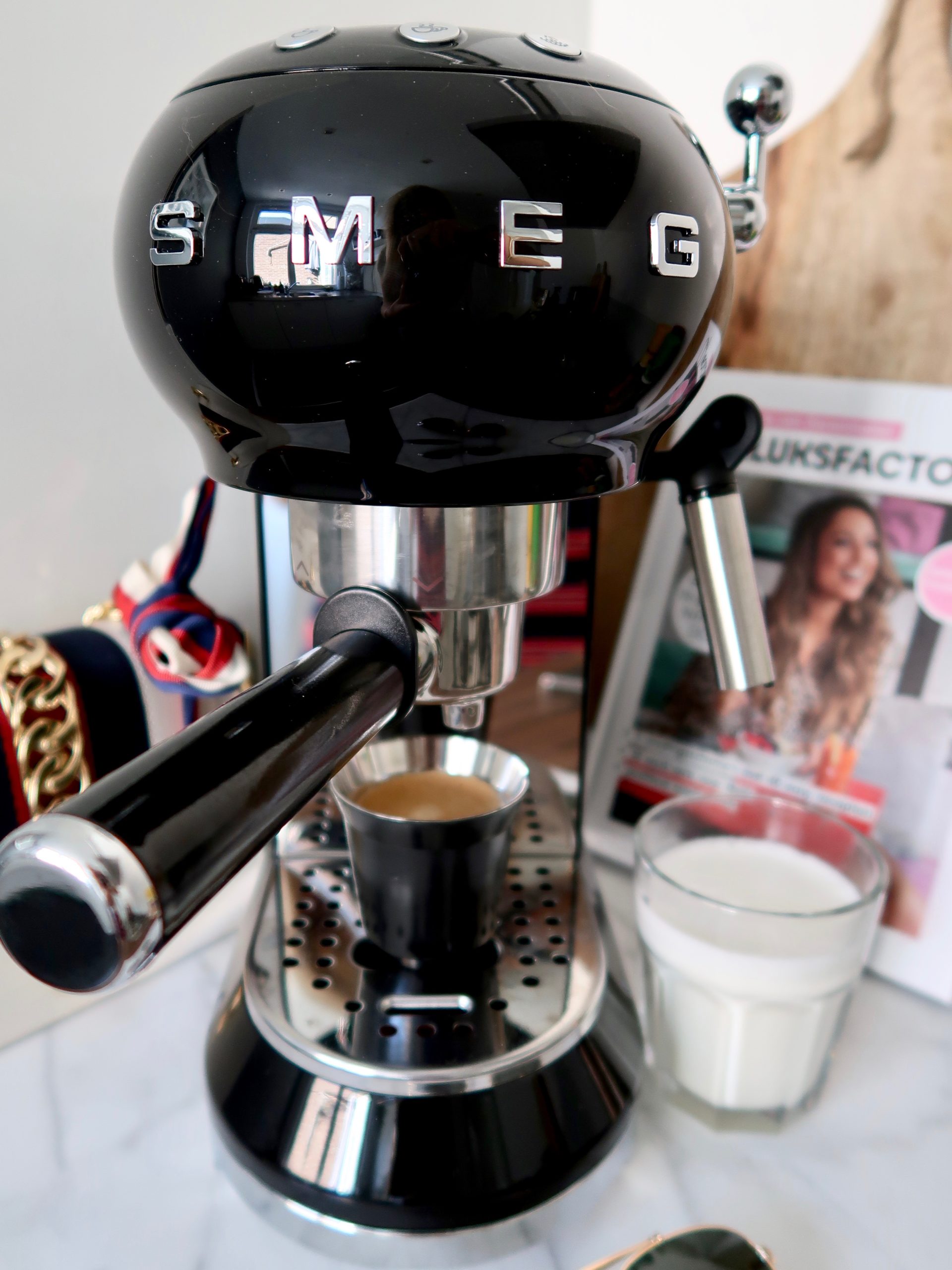 When buying a new coffee machine I think it is really important to decide on the style of the machine first. Do you want to built it into your kitchen or do you want to have a lose one like I have? After that it is important to decide on the amount of coffee and if you want it at home or at your office for example. With foamer, without and so on. The same for the type of coffee, beans? Capsules? etc.
One of the things that I would like to compare is built in over a regular machine which you put in your kitchen. A built in machine is indeed very pretty but be careful since you need to clean this very well. If you don't drink a lot of cups a day I would not advice you to get a built in machine. A regular machine is super easy to clean and it decorates the kitchen very well, but thats just a side note.
With this machine you need grinded coffee to put into the machine. However you can for example buy a bean grinder and put the grinded coffee into the machine. This is what I did myself because I love to experiment with a lot of different coffee types and you simply have more choice when you buy beans.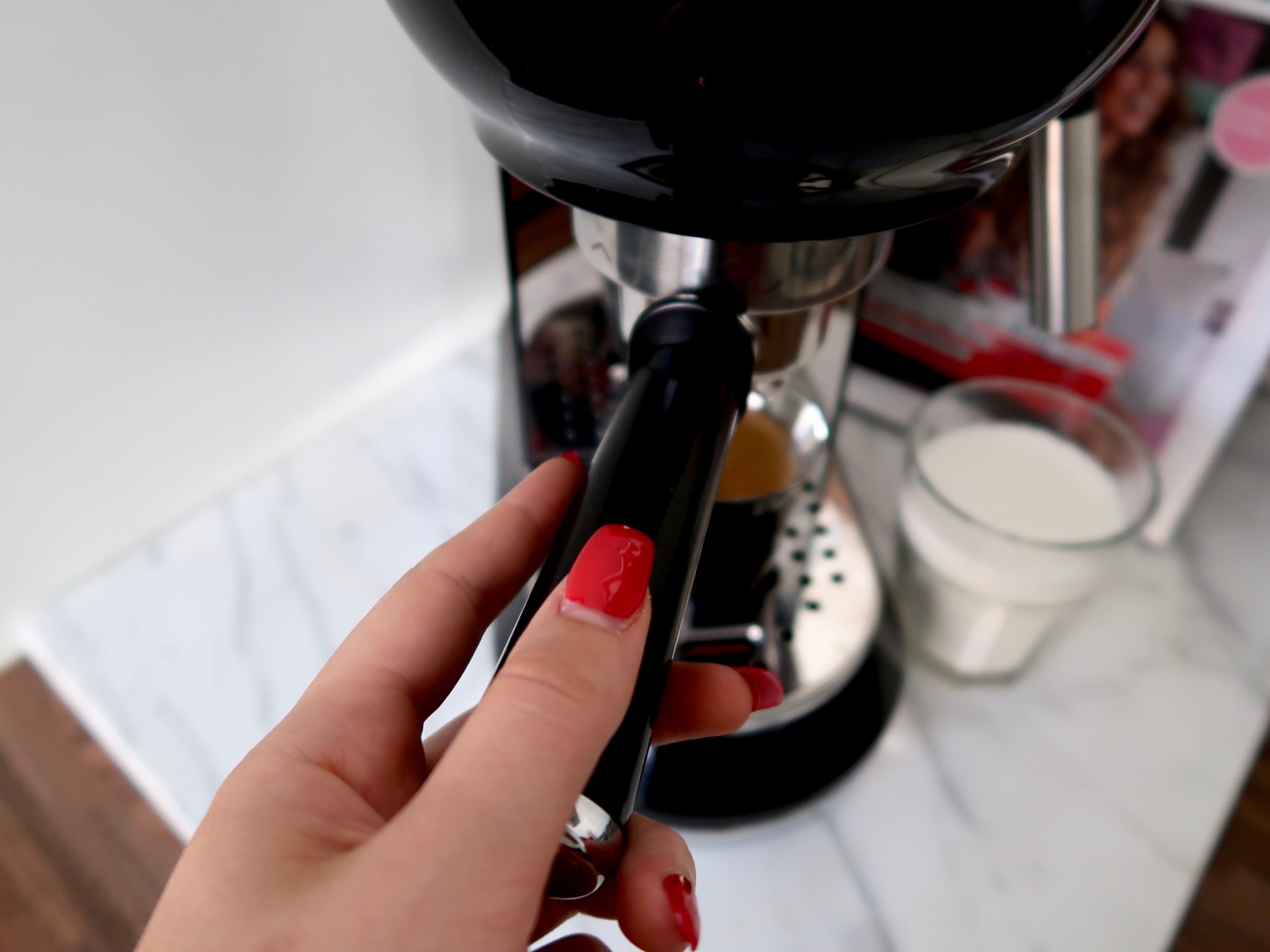 Funny Facts About Coffee
Coffee was originally a food;

The world's most expensive coffee is $600 a pound;

You can overdose on coffee;

Coffee stays warmer when you add cream;

Dark roast coffees have less caffeine than lighter roasts;

The original definition of coffee means "wine"

Coffee was originally chewed;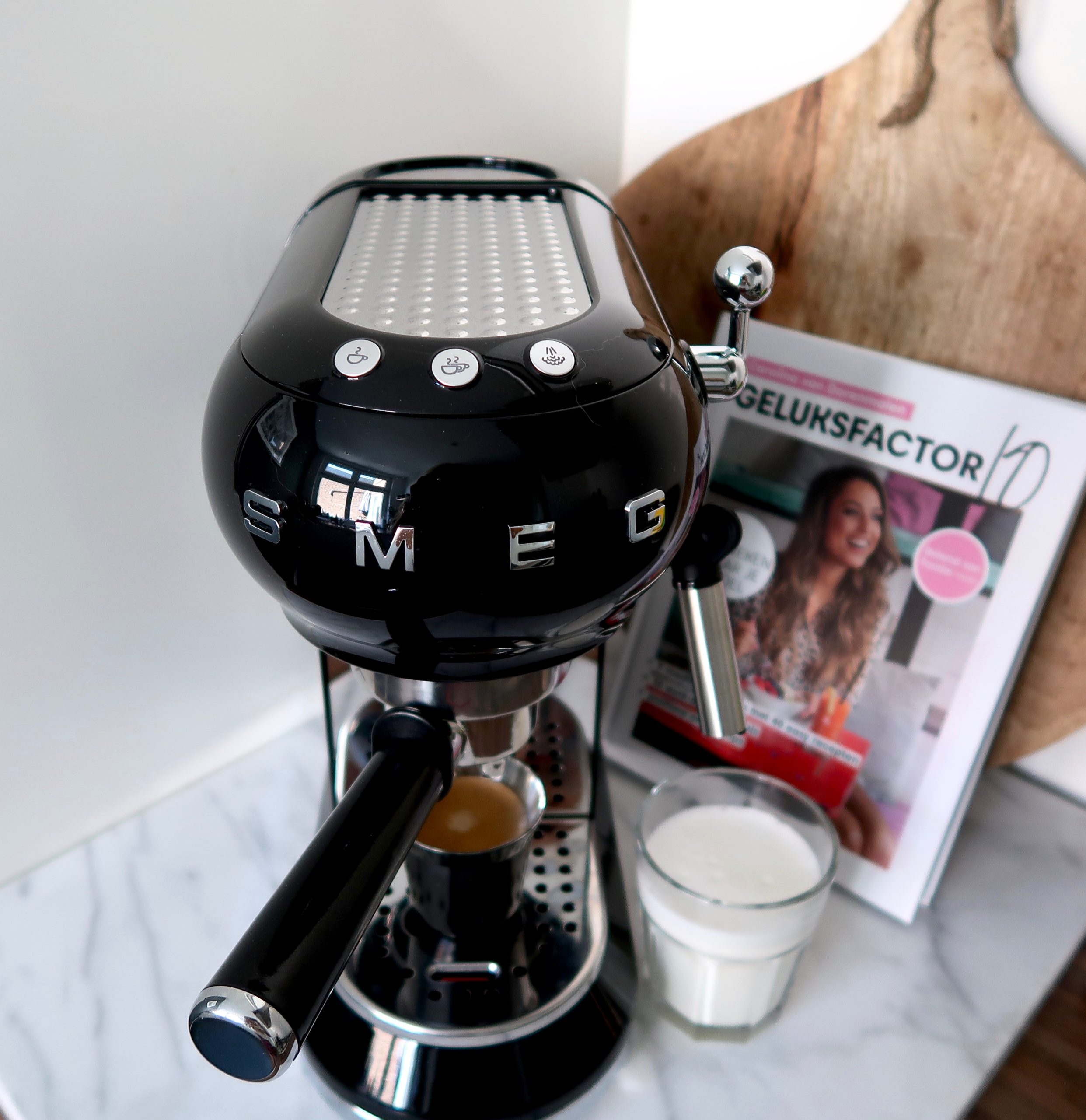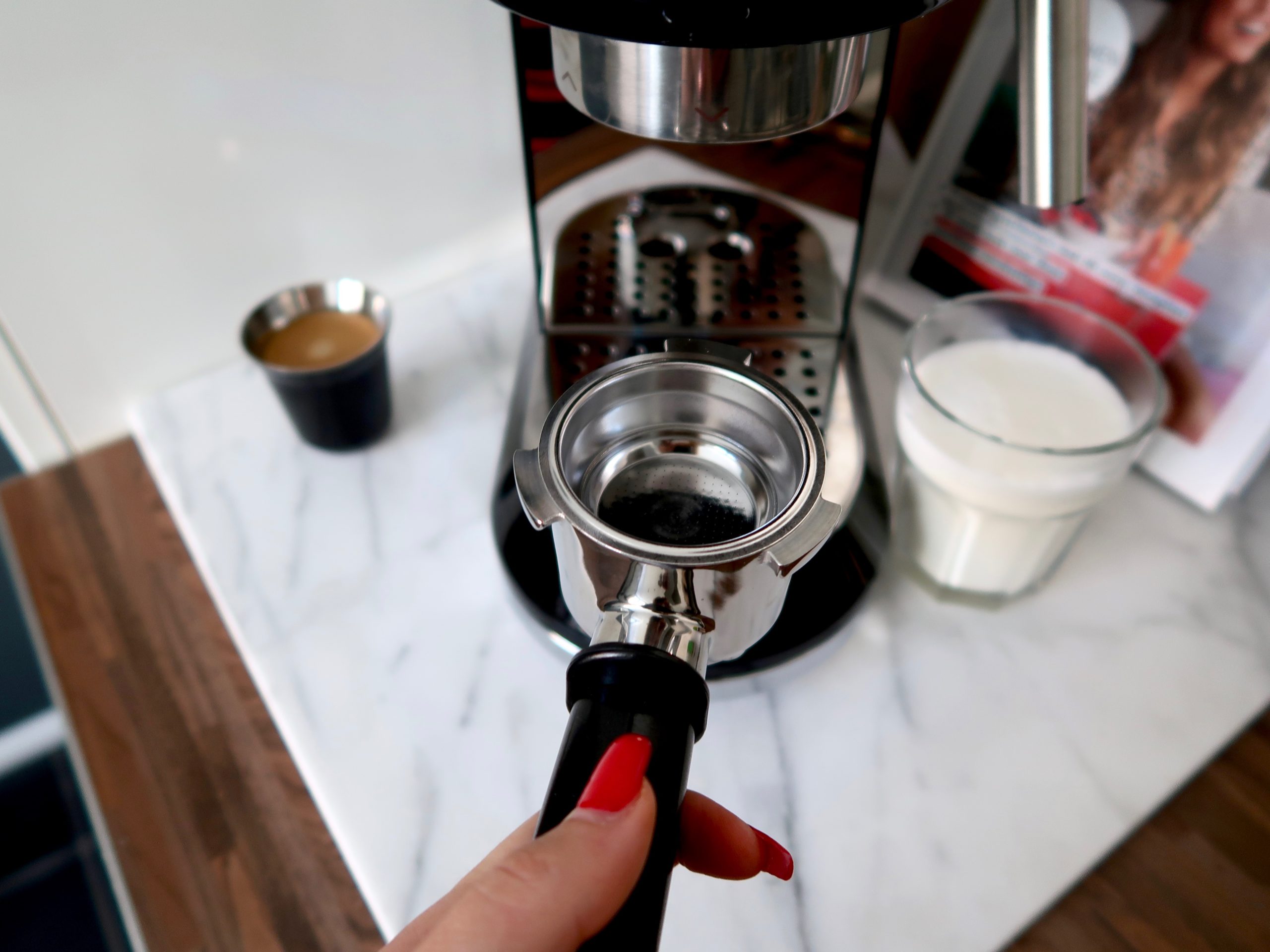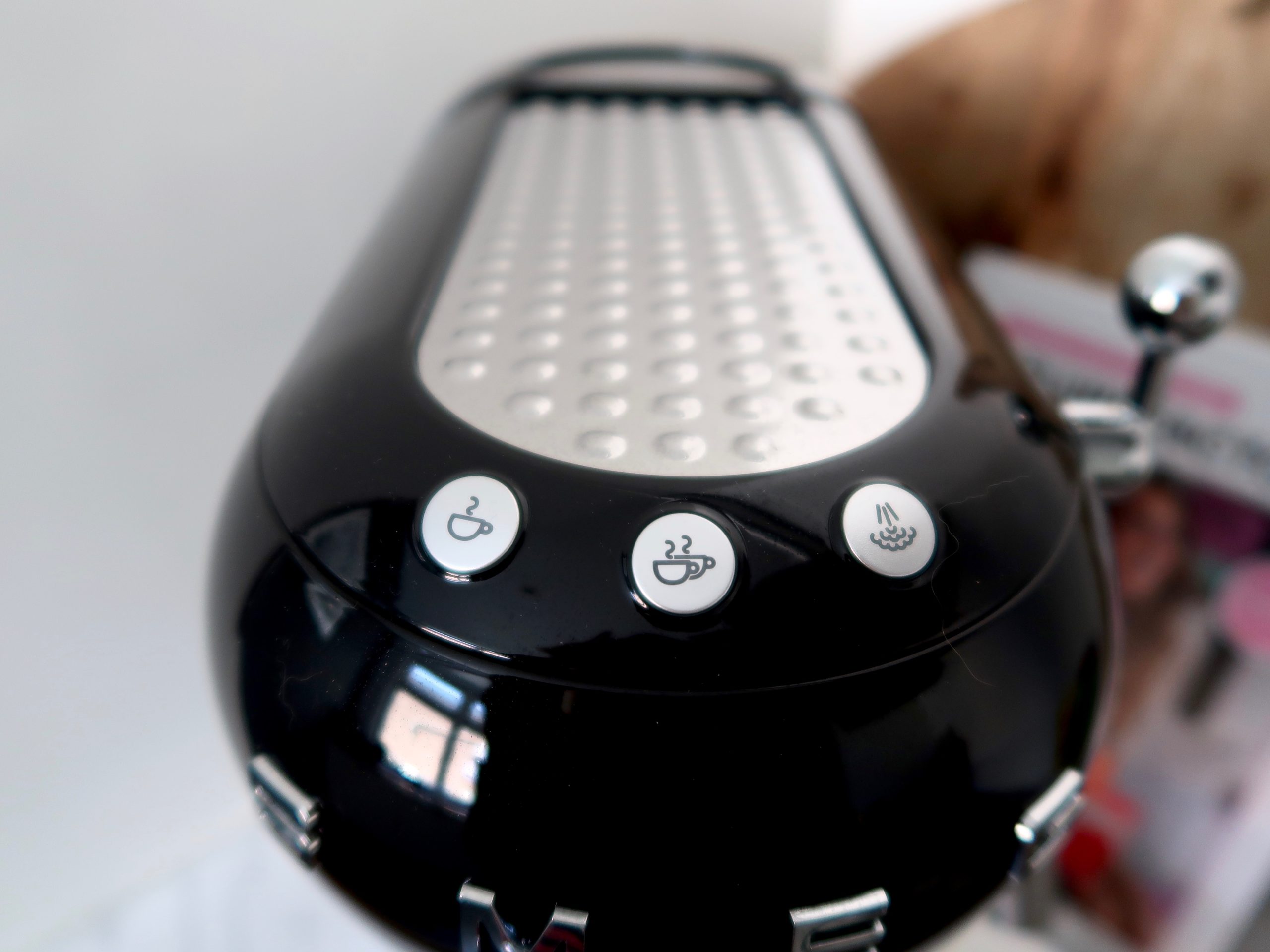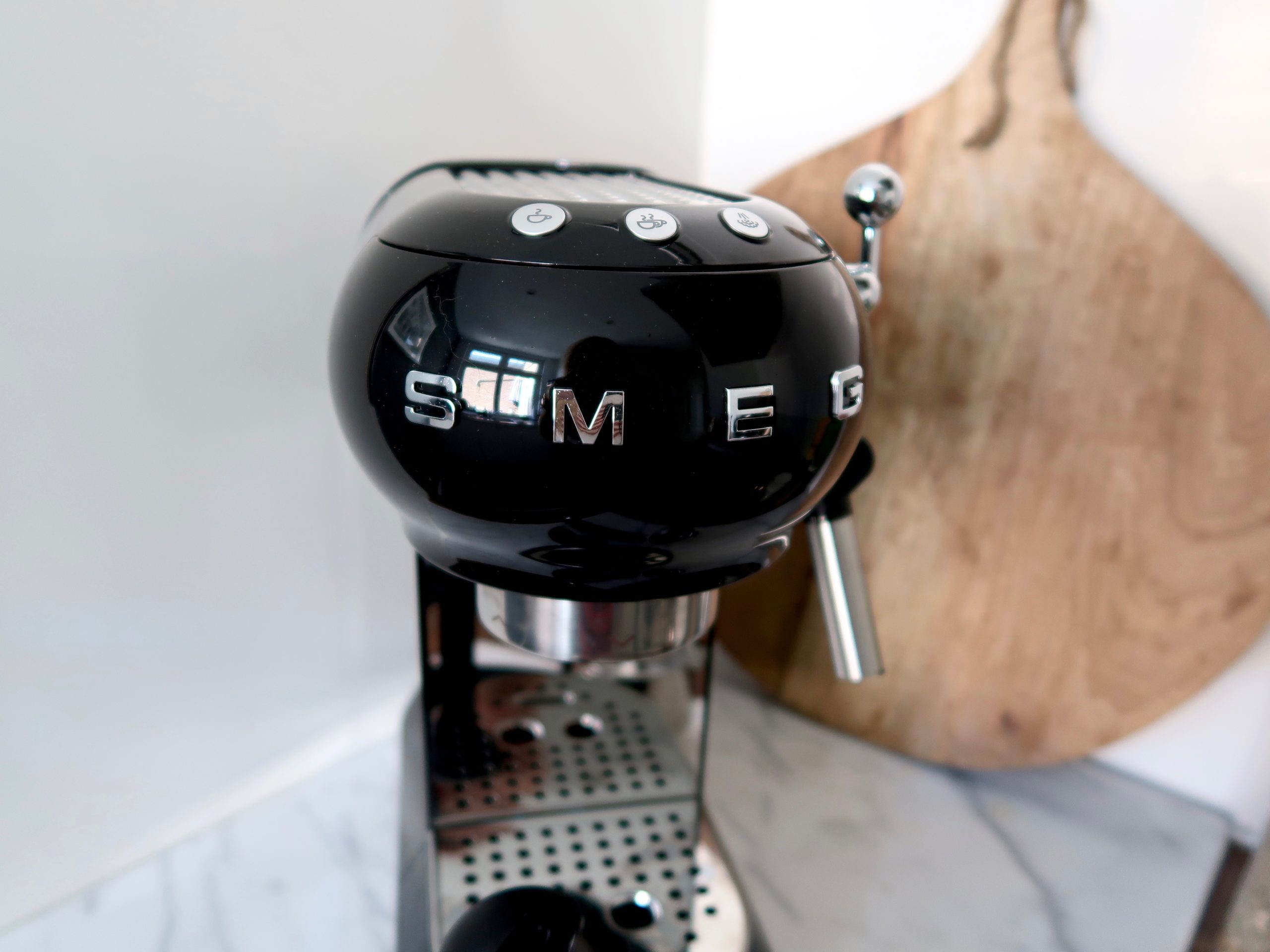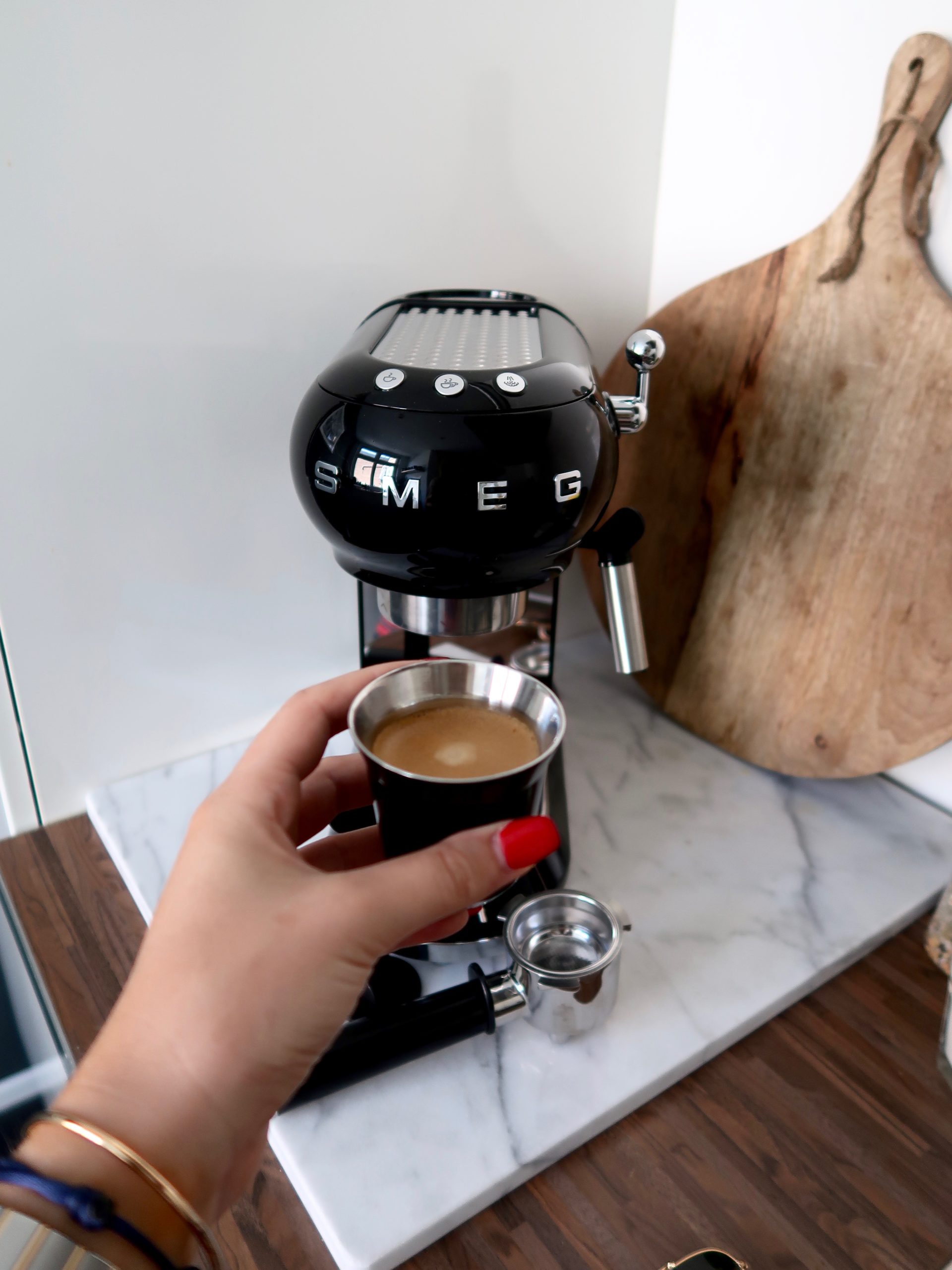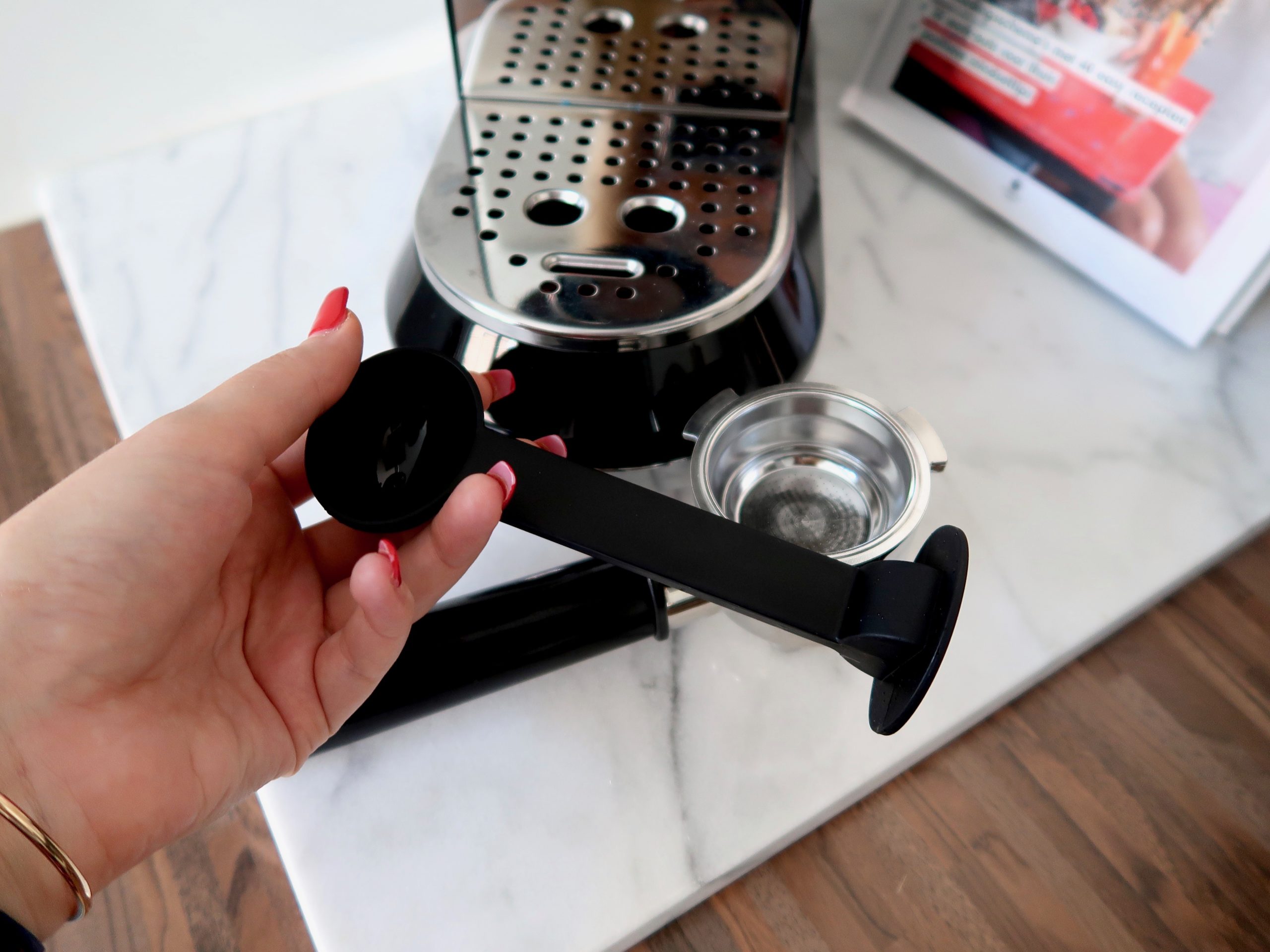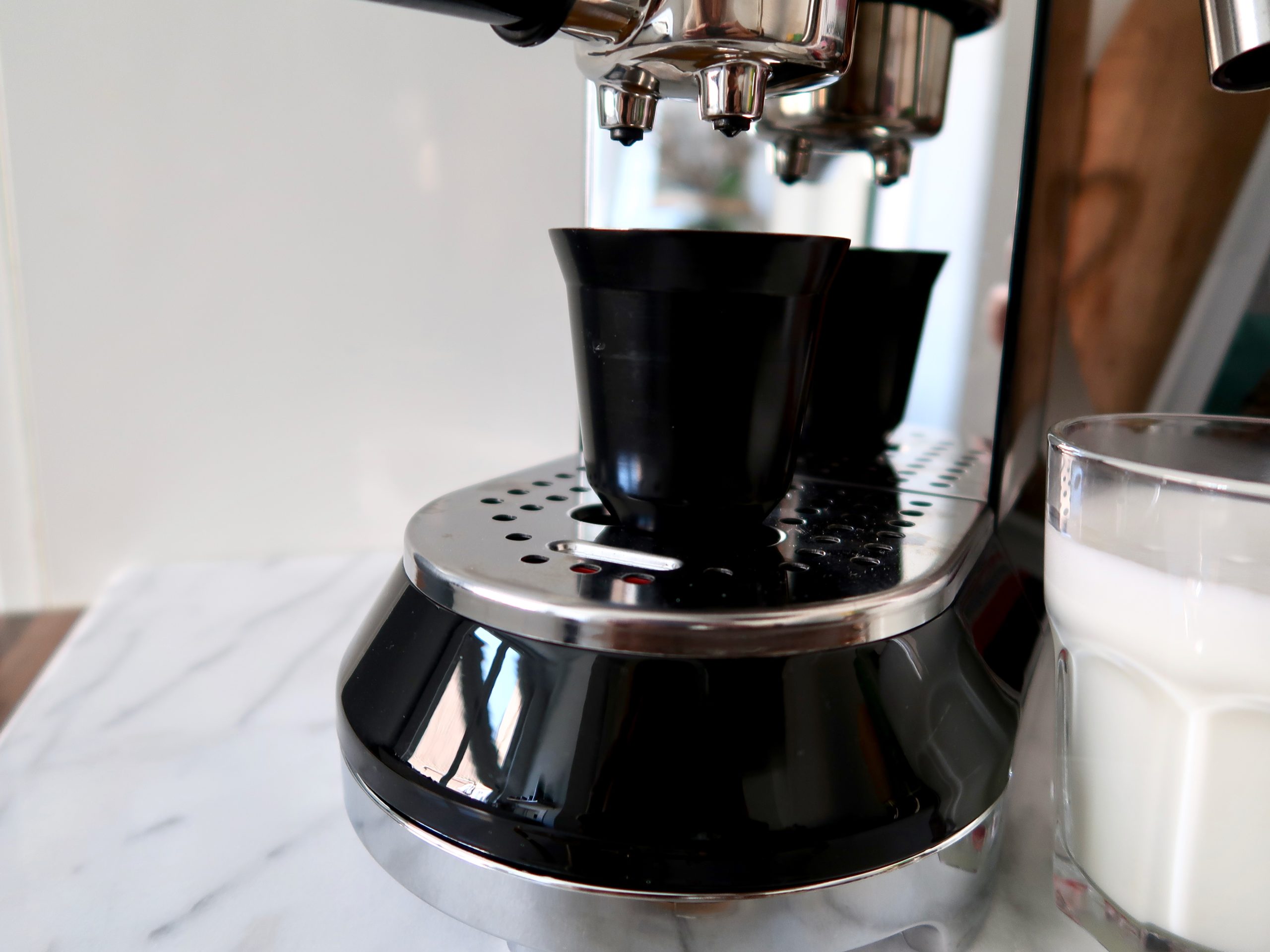 Hope you guys enjoyed reading this, and it helped you out choosing your own coffee machine!
XXXX Arielle By ArielleDannique XXXX