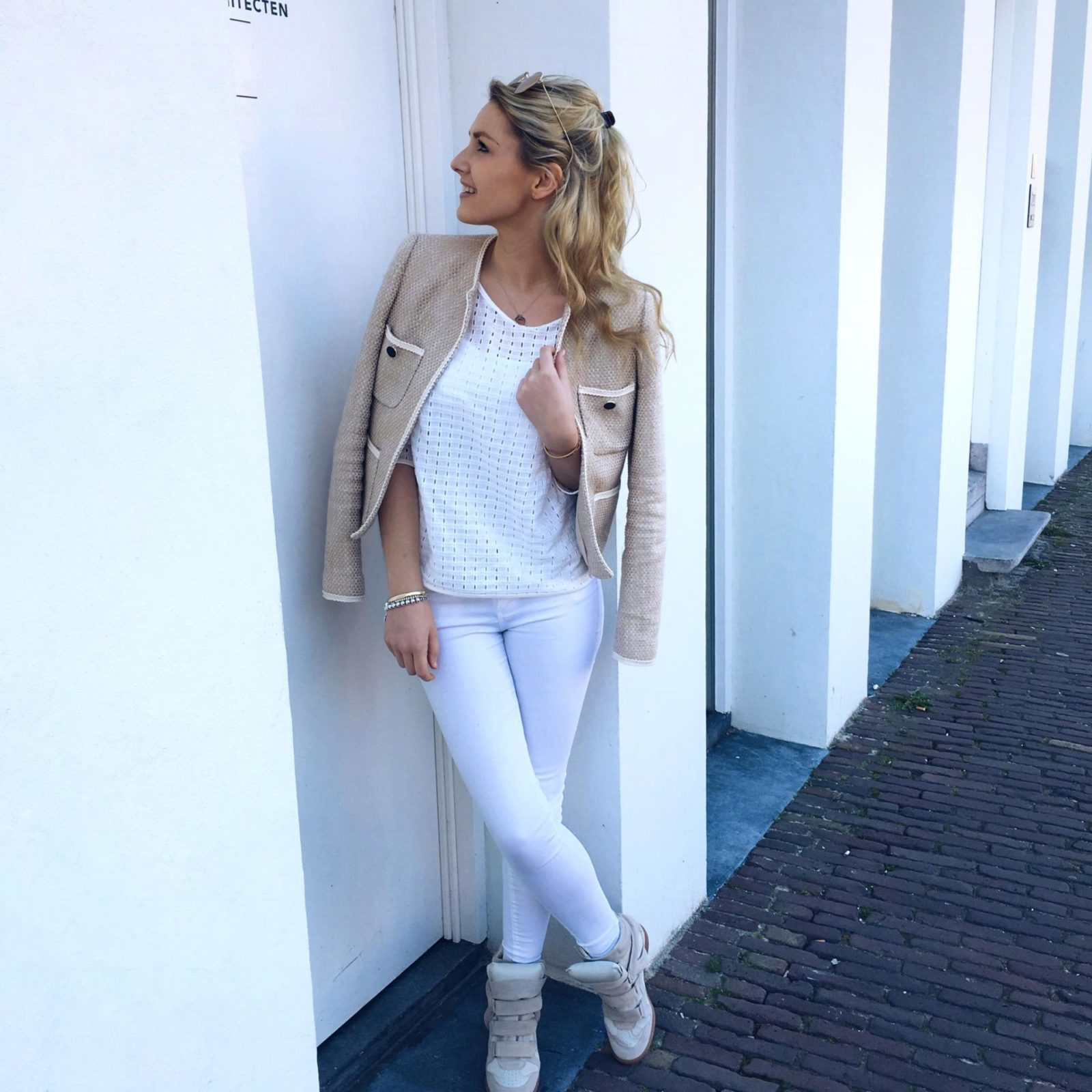 Hi there Loves, how is your Weekend? The Sun has been shining bright this week and especially this Weekend! I am such a Spring lover, can't wait for more sunny days to come. When the Sun is out, the white items are out. I am such a huge fan of wearing light outfits or items in my outfit. It gives your look a sweet and elegant touch, I love it!!
Today I am wearing two different outfits. Lets start off with the all white one. Here I am wearing white jeans from Zara and this cute top from Opus. Lately I stumbled into this brand and I am in love with it. If you are looking for cute white items, definitely check their website! Together with the white items I am wearing this rather chic blazer on top and my light Isabels beneath. I am so happy I can finely start wearing these beauties! When it is all rainy outside I am afraid of getting stains all over….
Second outfit, blue jeans and white top. Just a casual one, perfect for a day at Uni. The top is from Opus again so same story as mentioned above. The fabric is super soft, I love it. Nice thing about this one as well are the shoes. I am so in love. Personally I am a huge sneaker fan and I am completely in love with these. They are from Via Vai, the fit is perfect and they are extremely stable. Sunnies are the same for both, my happy pink ray bans.
What do you guys think of the outfits?
Blue Jeans outfit ★ Shoes: ViaVai || Jeans: Zara || Top: Opus || Sunnies: Ray-ban
White Jeans Outfit ★ Shoes: Isabel Marant || Jeans: Zara || Top: Opus || Jacket: Mango || Sunnies: Ray-ban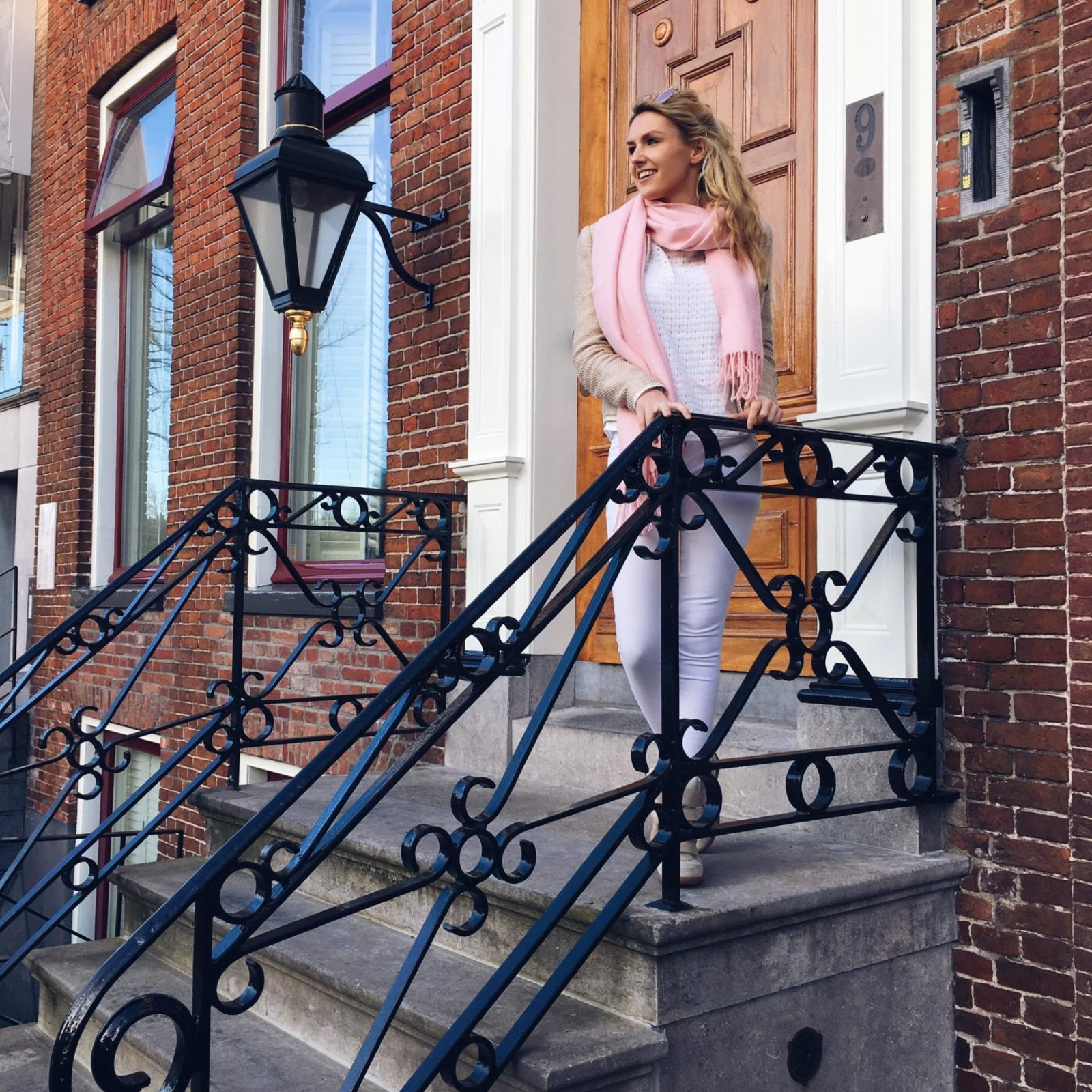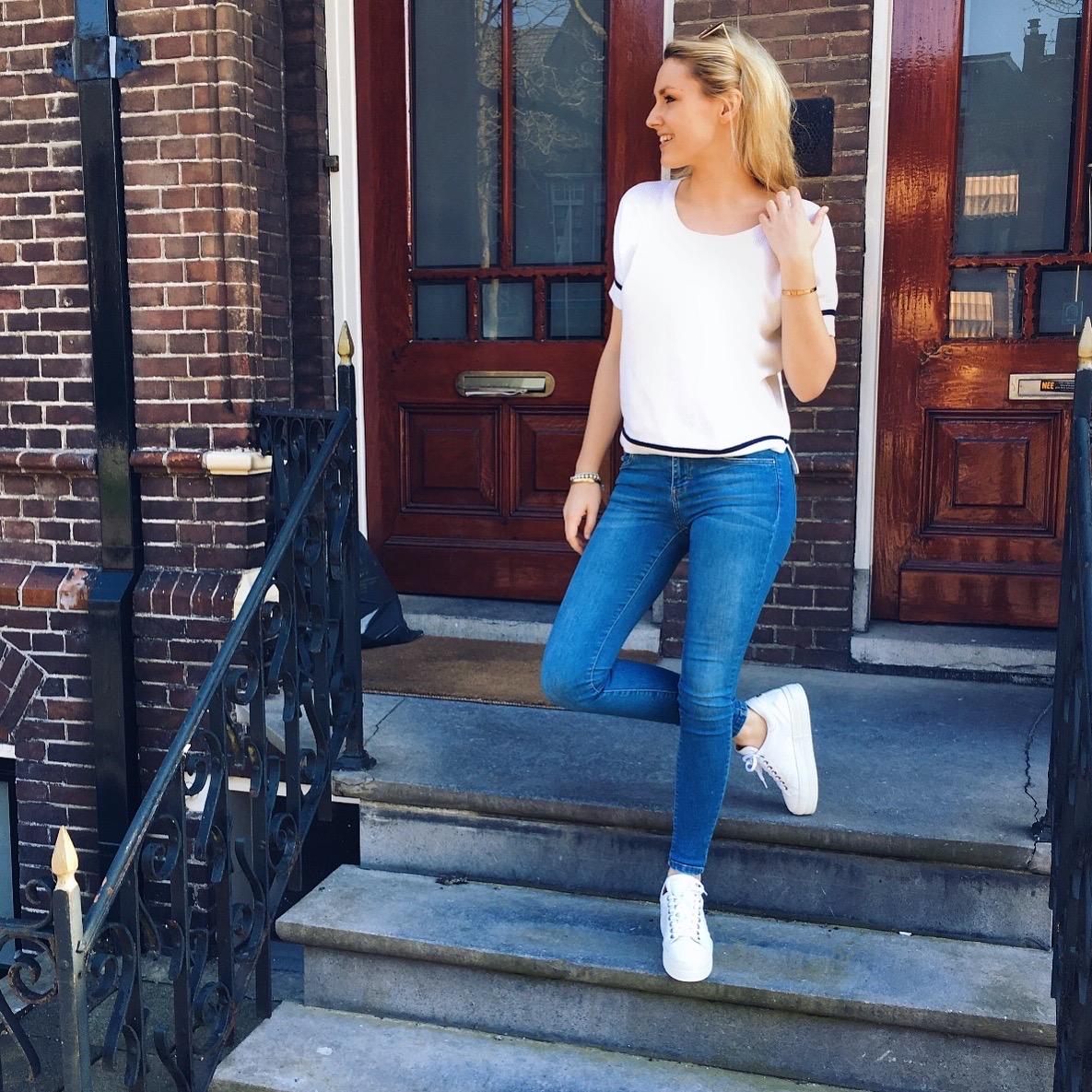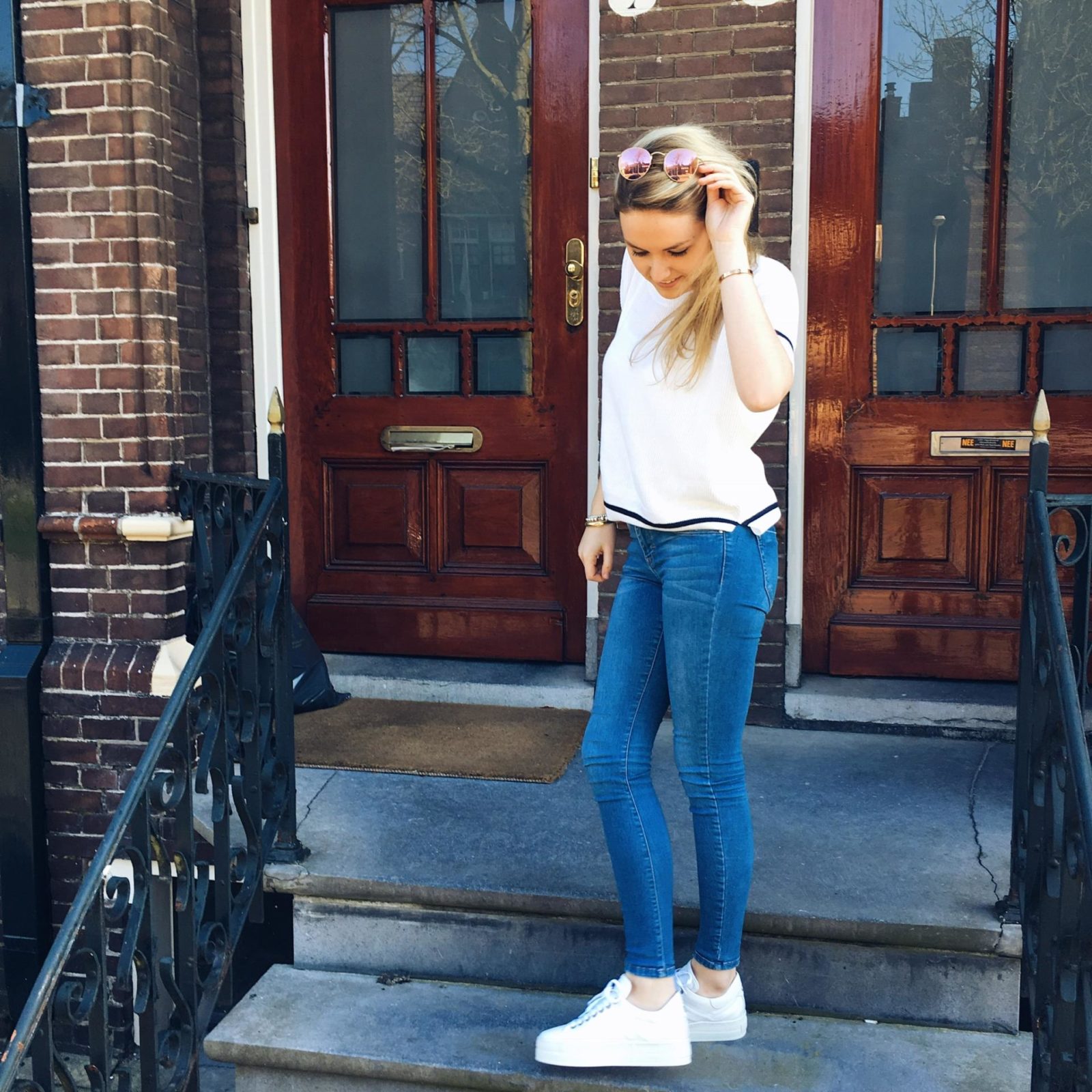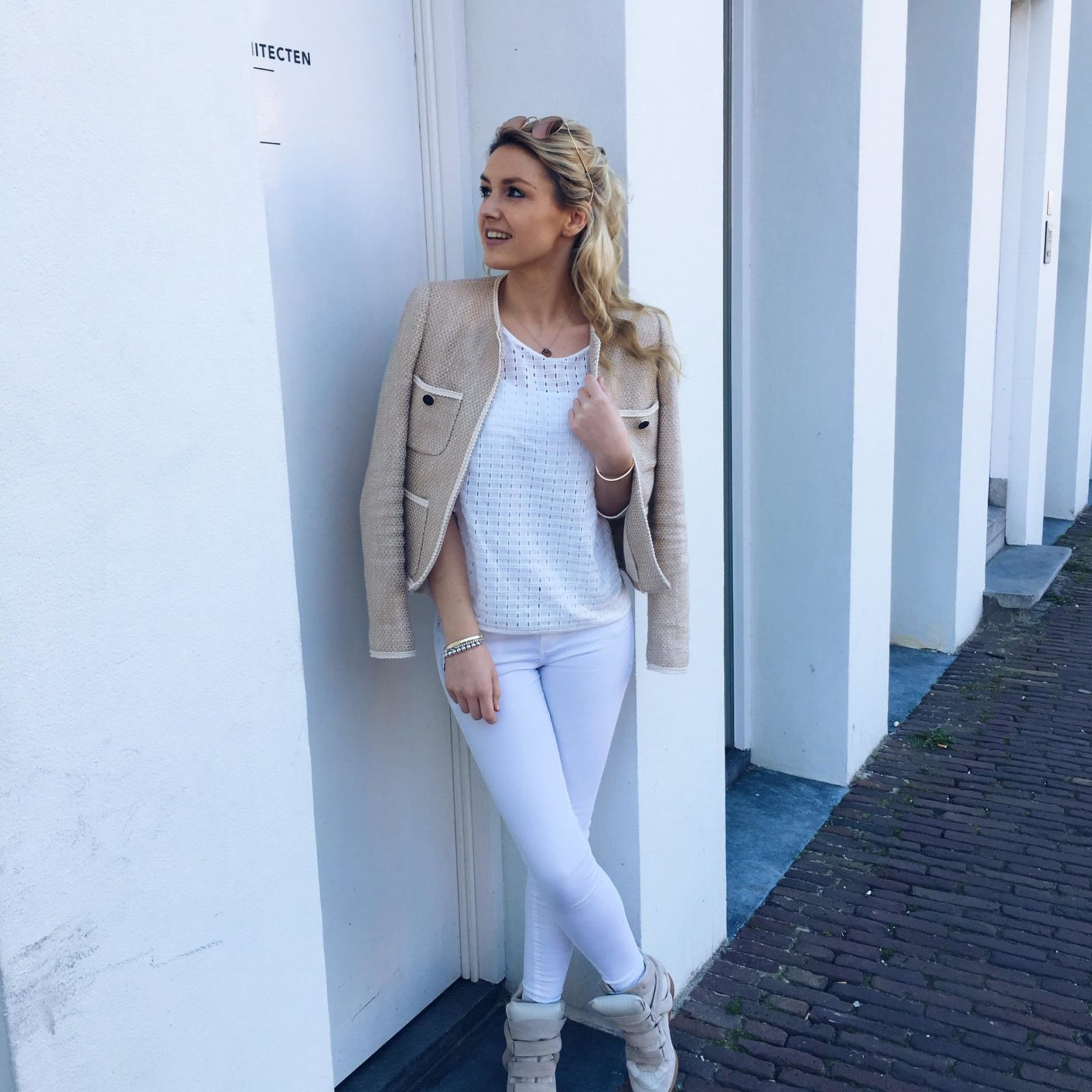 ★With Love Arielle ★