Hi there loves,
How are you guys doing? I have been writing a lot lately and thought it would be nice to shoot an outfit again. Today I went for pastels combined with sharp blue essentials. When I start combining outfits I start with the shoes, this might sound a little weird but it works for me. Once I have chosen the shoes I start with the top and chose the pants or skirt or whatever in between. Today I went for pastels in a rather casual outfit.
The pants I am wearing here are rather casual but can become chic at the same time. A while ago I was wearing these pants with heals in the same color, a tight top and a blazer on top which made the whole look chic. The thing with these pants is that they are so comfy but stylish at the same time, I would recommend all of you a pair of these. I have blue and black ones as well.
I took very bright details to make them stand out. The color of my watch matches perfectly with the color of my sunglasses which makes the outfit more complete. The reason I choose for rose gold is because it matches well with the pastel colors of my clothes. I just got this bracelet from TOV and I totally love it. Normally I wear my watch on my left wrist and my bracelets on my right. Since this bracelet has the exact same color as the watch I thought it made a great combination together. I have been varying with arm candy a lot lately so maybe a good idea to write a post about that as well.
Since it was't too warm today it was a great opportunity to wear this cozy cardigan from Supertrash. Next week it is going to be perfect weather, 30 degrees whaaahhh happy me, so a great opportunity for dresses and skirts in pastels.
Let me know what you guys think of the outfit in the comment section below. Also if you guys would love to know about something specific (make up, details, outfits or what so ever) just leave a comment below or contact me by Instagram or mail (arielledannique, arielle.knol@gmail.com).
Oh btw don't forget to follow me on snapchat @admknol to stay tuned.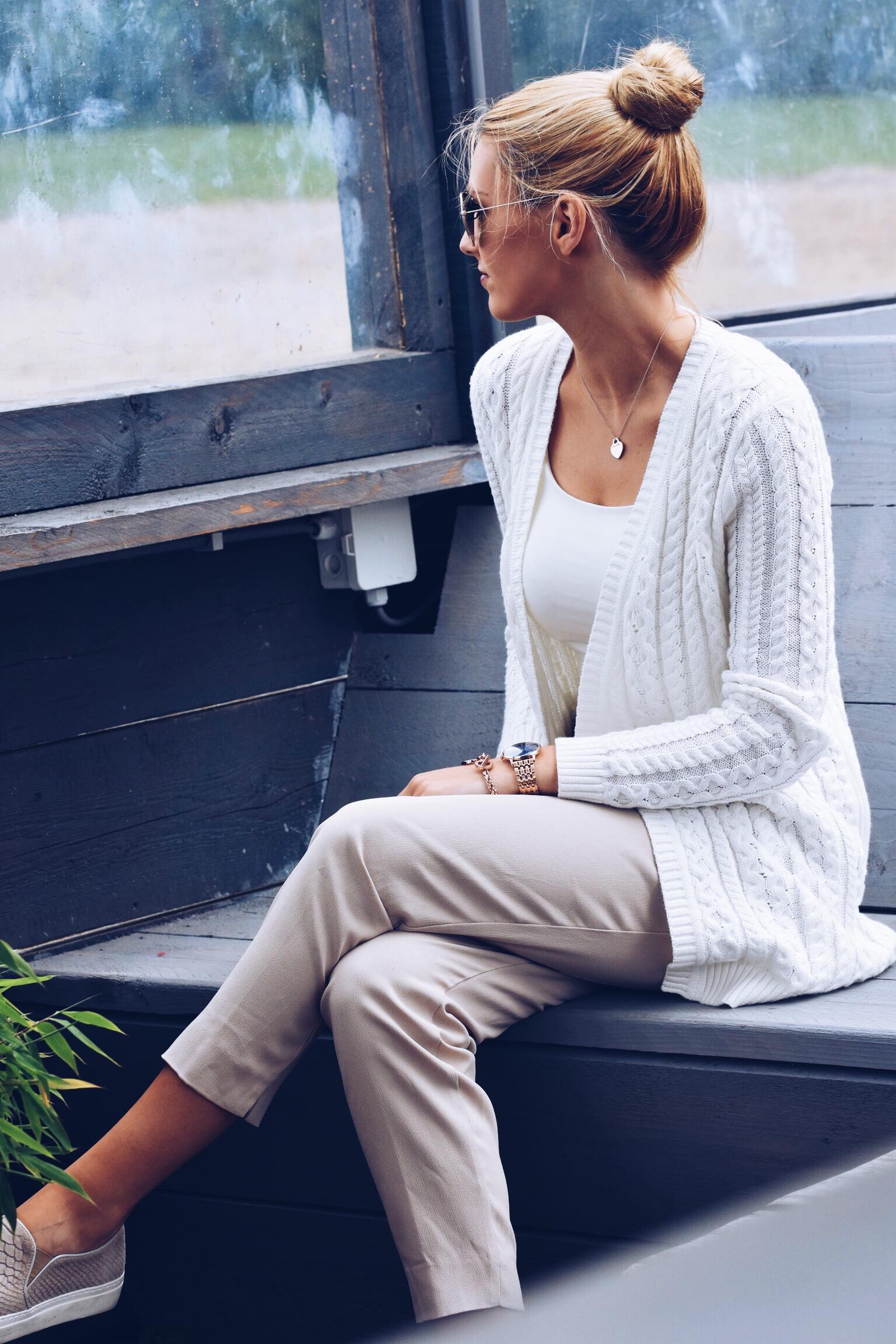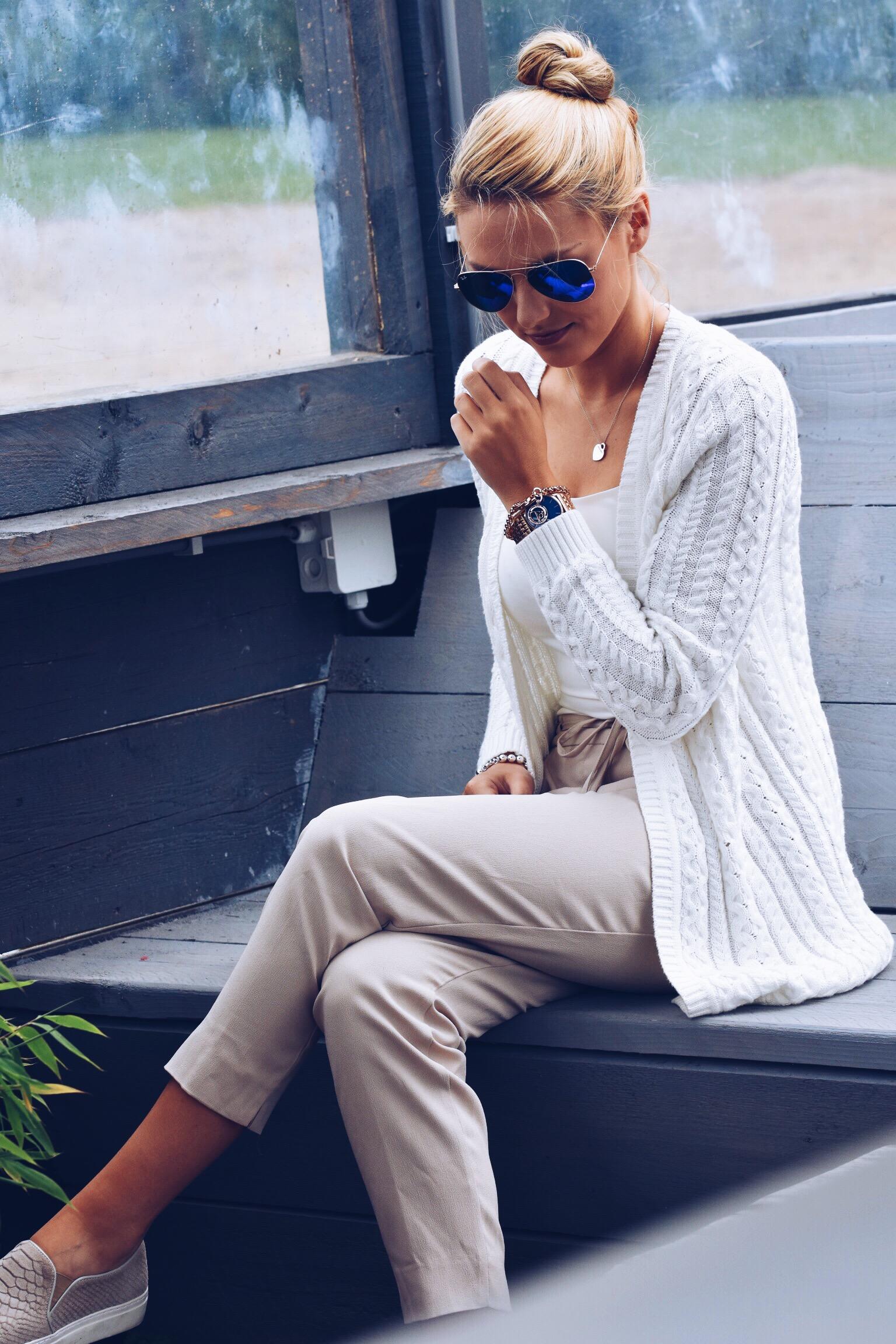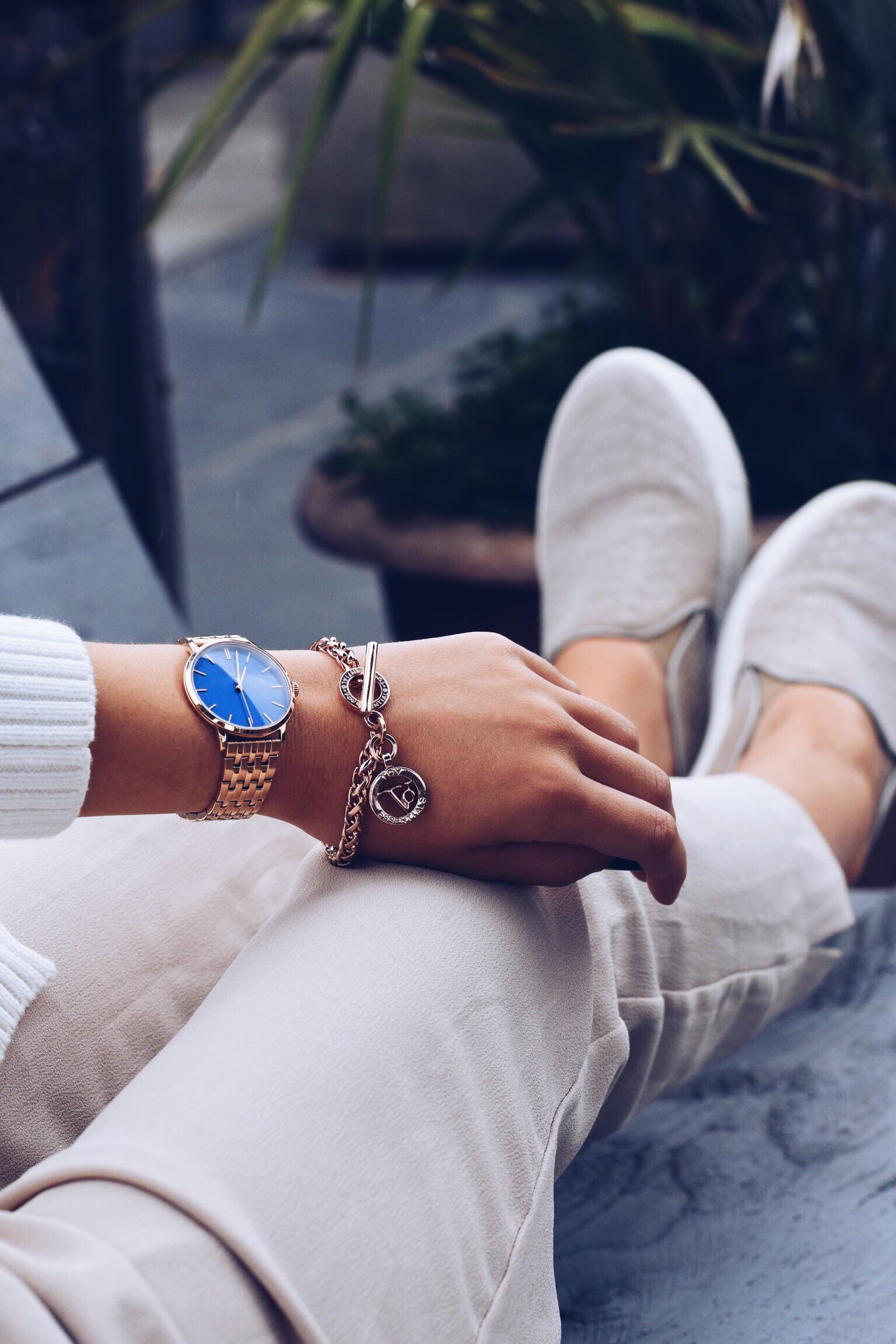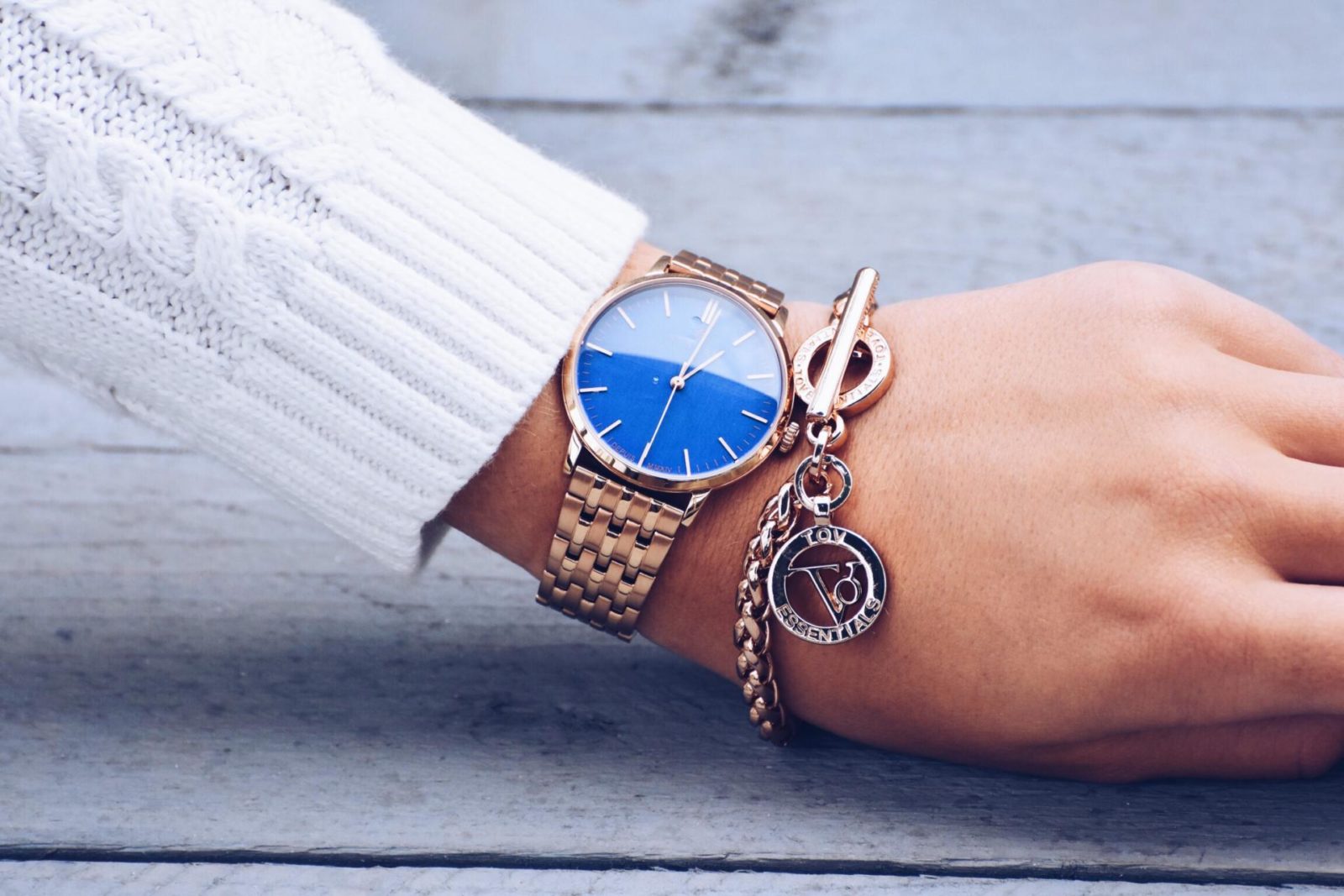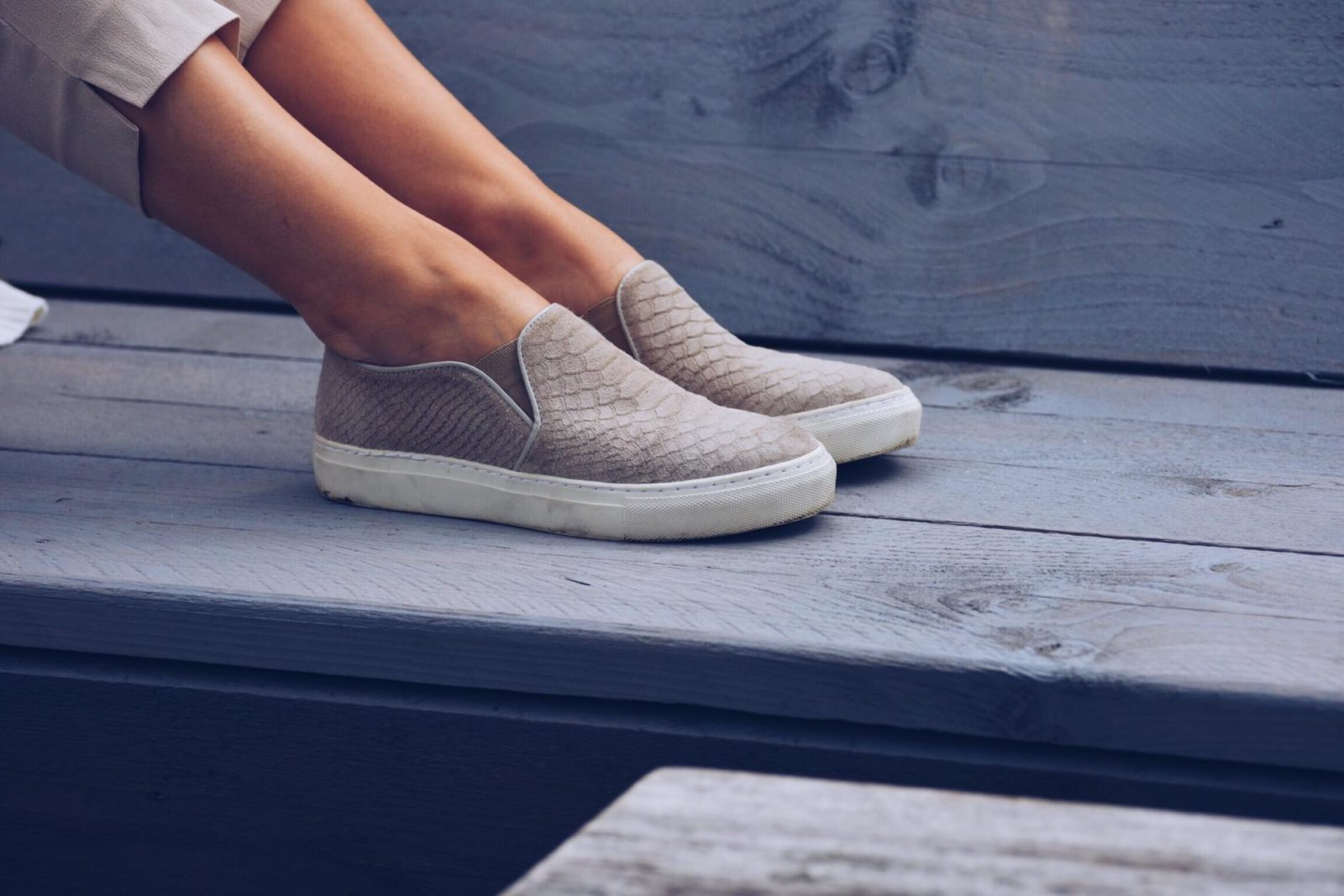 Where to buy?
Shoes: De Bijenkorf | Pants: Zara | Top: Costes | Cardigan: Super Trash | Necklace: Tiffany & Co. | Bracelet: TOV Essentials (Brandfield) | Watch: Renard | Sunglasses: Ray-Ban
Love XOX
ArielleDannique