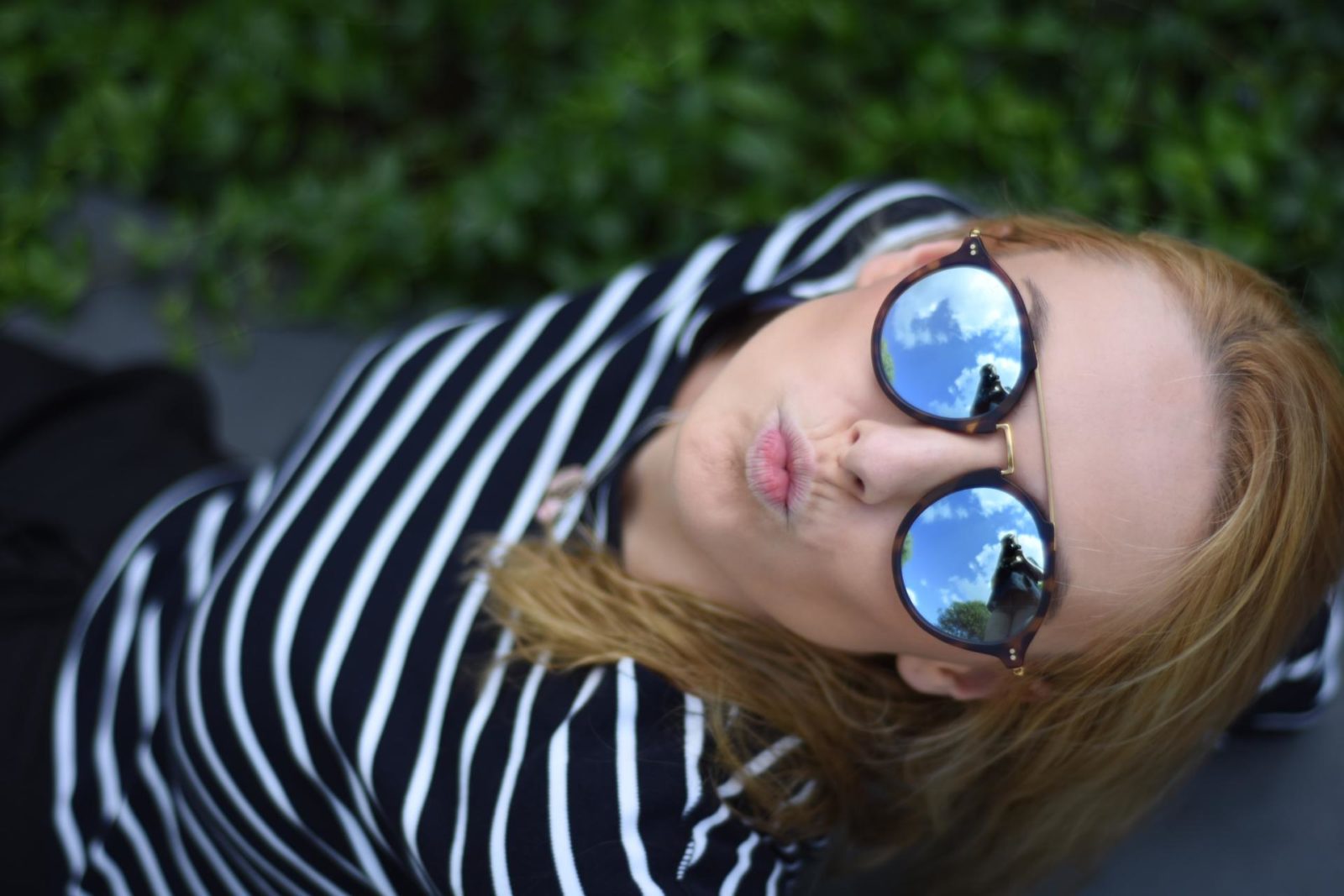 Hi there Loves,
Today is time for a new outfit post, just before I am taking off for my holiday to Italy. The outfit I am wearing here is rather casual outfit with sparkling blue details. This time I went which makes the bright details stand out! As you know I am a great fan of stripes and think it can be combined with almost everything.
I got these amazing glasses from Kapten & Son and think they look absolutely amazing! The quality of it seems to be so good as well as the look through the glasses. I love blue glasses to look through since it gives a sort of rest to your eyes. Besides that I love mirrored glasses as you might have seen in other shoots as well. Mirrored glasses give this kind of funky touch to the whole.
Combined with that I have my blue sneakers from Blackstone. The moment they came in all I could say was Amazing!! The quality of the leather, the look of the shoe, the details, the finishing touch everything is just perfectly done. To make a different outfit with these than I just did can easily be done with a dress or tight jeans and a nice blazer to get it more chic. The thing about these is that the color is rather light that it matches with almost everything.
Hope you guys liked it and inspired you for one of your outfits!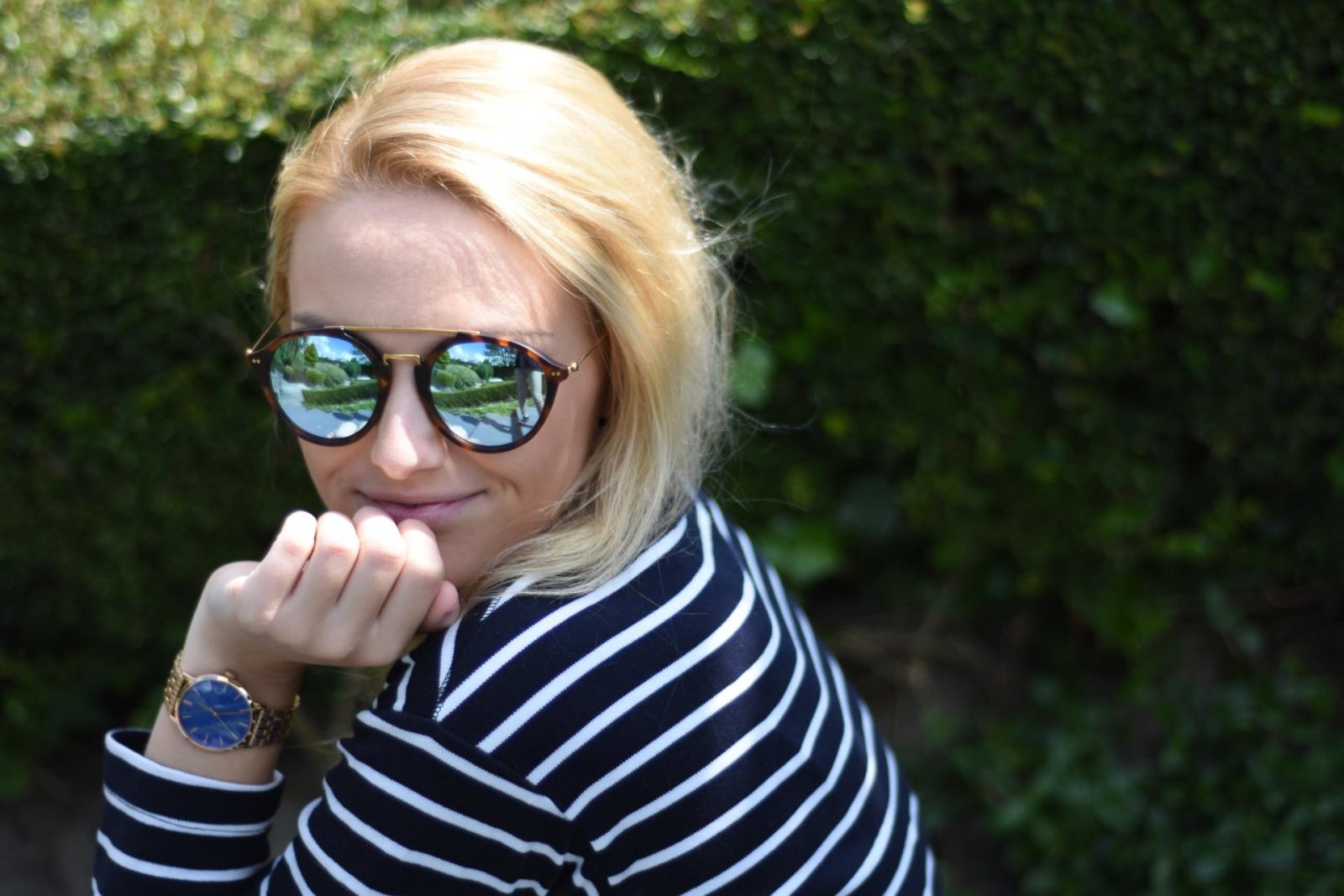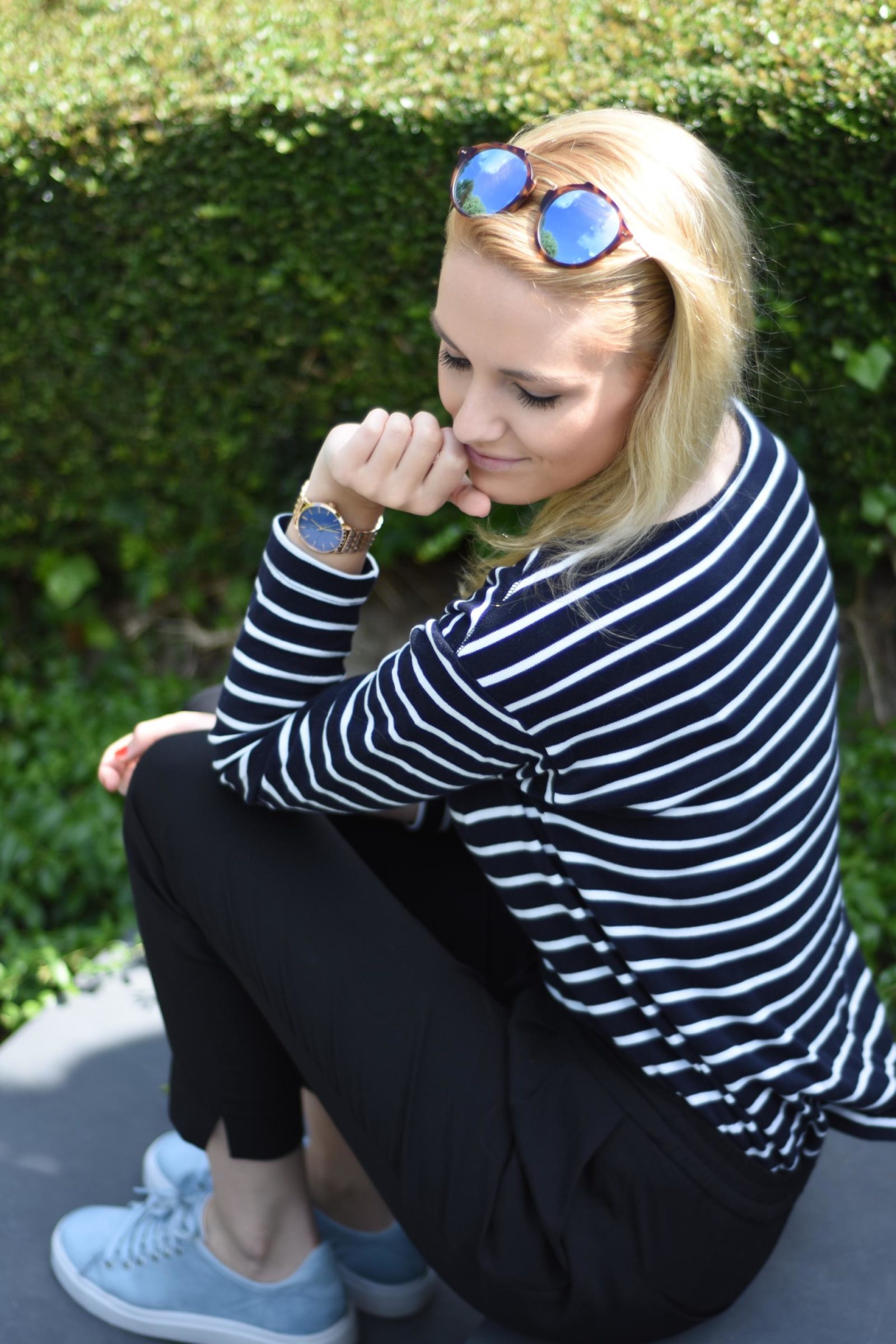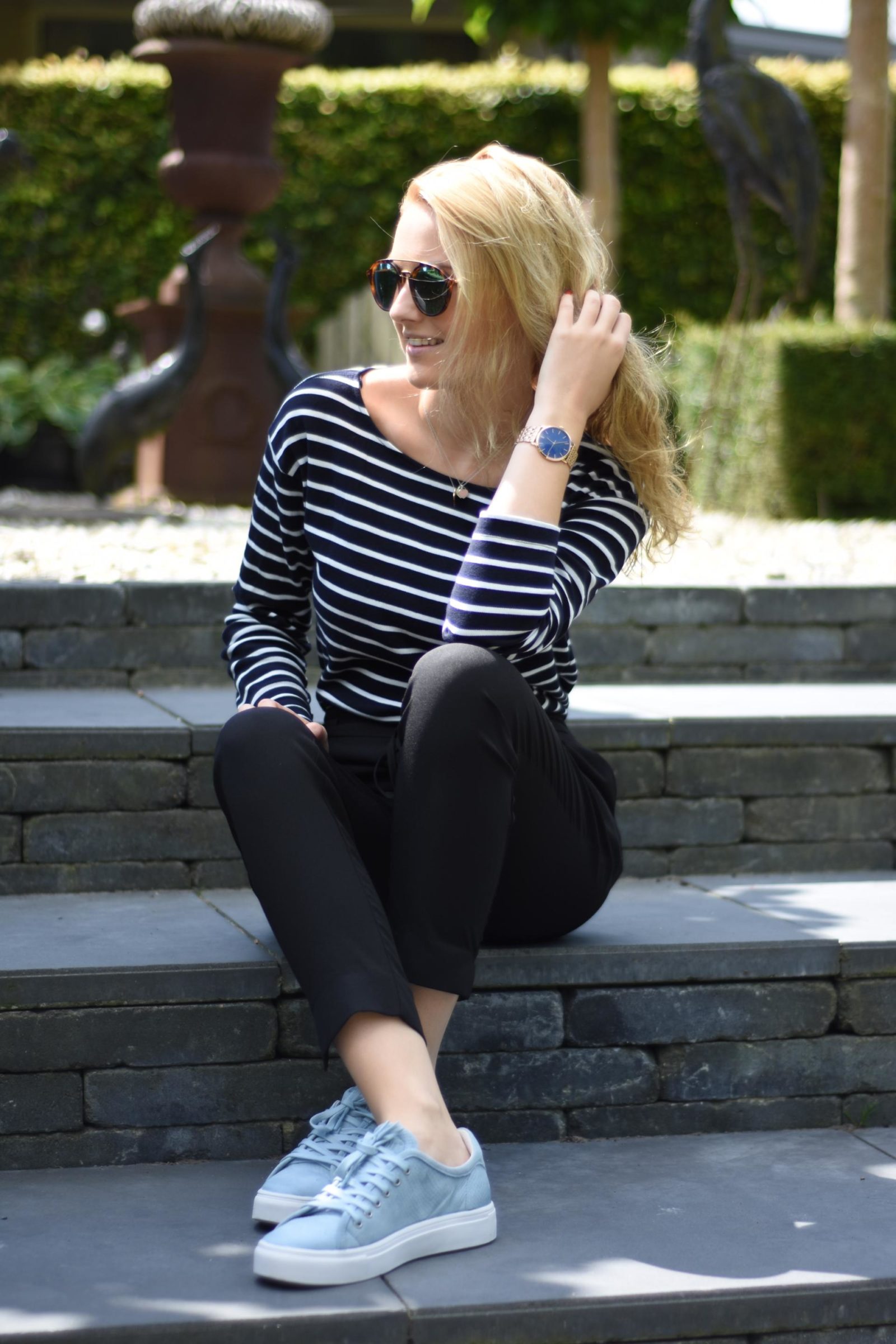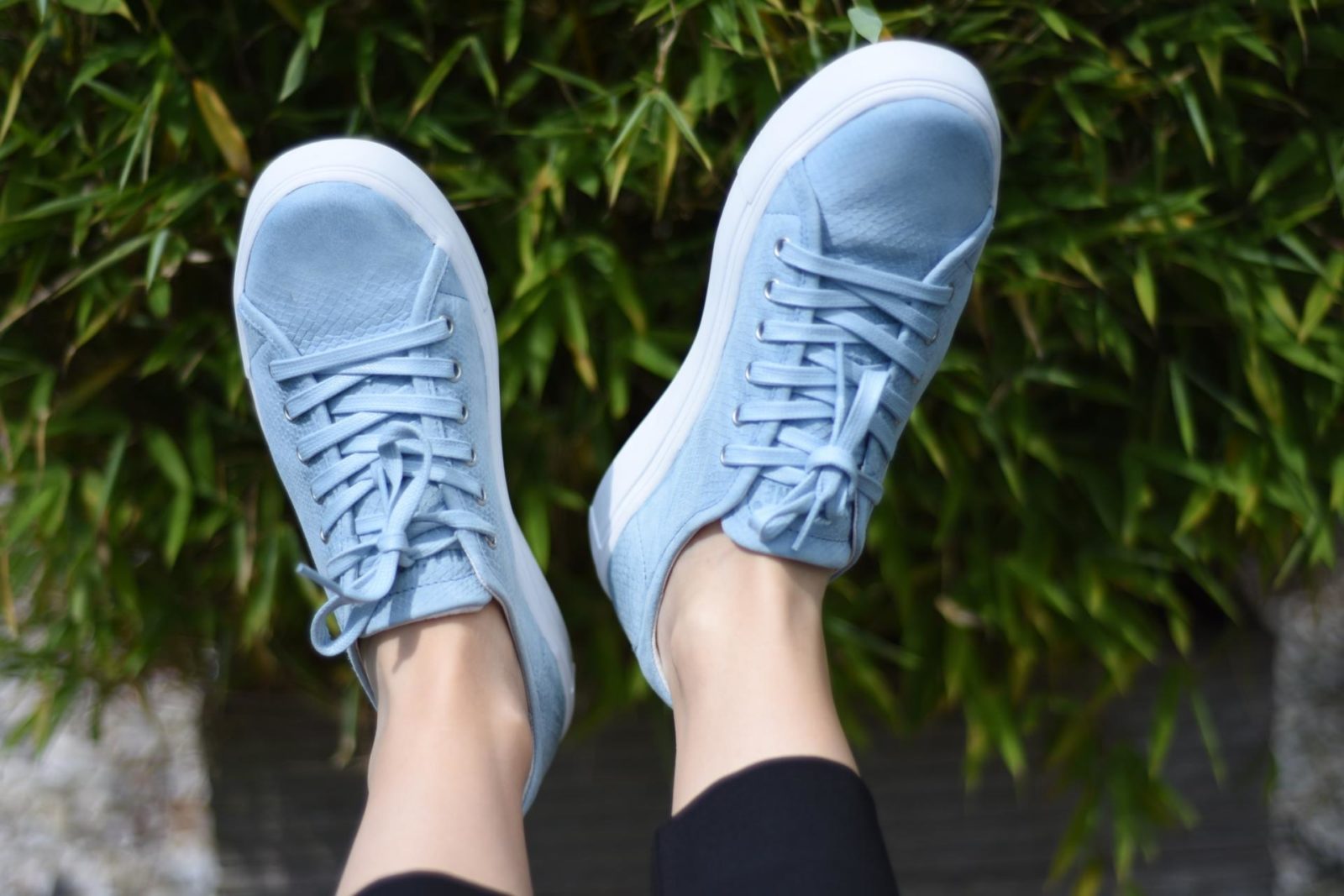 My Sunglasses – Blue mirrored – Price €119,-
My shoes – Blue sneakers  – Price €129,-
Where to buy these items?
Top: Zara | Pants: Zara | Shoes: Blackstone | Sunglasses: Kapten & Son | Watch: Renard
Love XOX
ArielleDannique