Hiii There Guys,
Today I shot some pictures with my sisters beautiful Rain Coat from Stutterheim. A while ago these coats were a must have fashion item and they are getting back as a trend! I am wearing the color light blue which you can combine with a lot of outfits. You can go from a dark outfit to a light outfit, you name it.
You can get these coats in the following colors:
Light Blue (mine
Dark Blue
Black
Dark Green
Grey
Light Yellow
Bright Yellow
Light Pink
Red
Green
Brown
You can find all of the through the following Link: Stutterheim Rain Coats
These Stutterheim coats are wind and waterproof so perfect in Autumn and Spring. The coats are warmer than you think… When you put on a warm jumper and a scarf you can even wear it in the Winter. All thanks to making these coats windproof. Stutterheim started as a very small brand. It was invented after redesigning the coat of his granddad. The first 200 pieces were even sold at the apartment of the owner. Each coat is signed and numbered by the seamstress to make sure they sell the best of the best (it still is). At first these coats were only available in Black and they grew out in this huge collection.
I am a great fan of white pants even at this time of the year. In the Summer I wear them a lot but some days like these I just can't resist to wear them. I combined it with a big grey sweater which makes it very comfy. I finish the outfit off with my Lilly bag from Mulberry in the color taupe. I think this color suits so well with both light and dark colors, the perfect bag to finish of your outfit! To finish off completely I put on my Daniel Wellington watch. The watch has a black leather band with suit well with the grey jumper I am wearing.
What do you guys think of the outfit?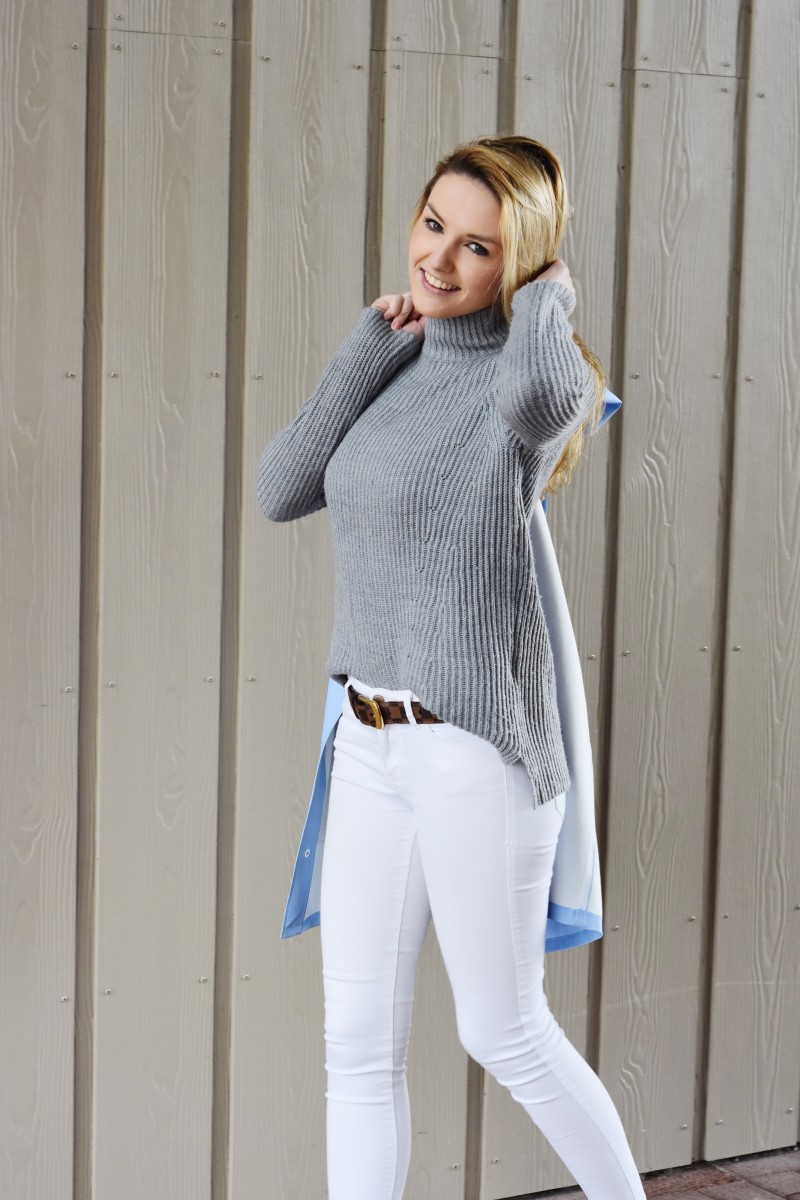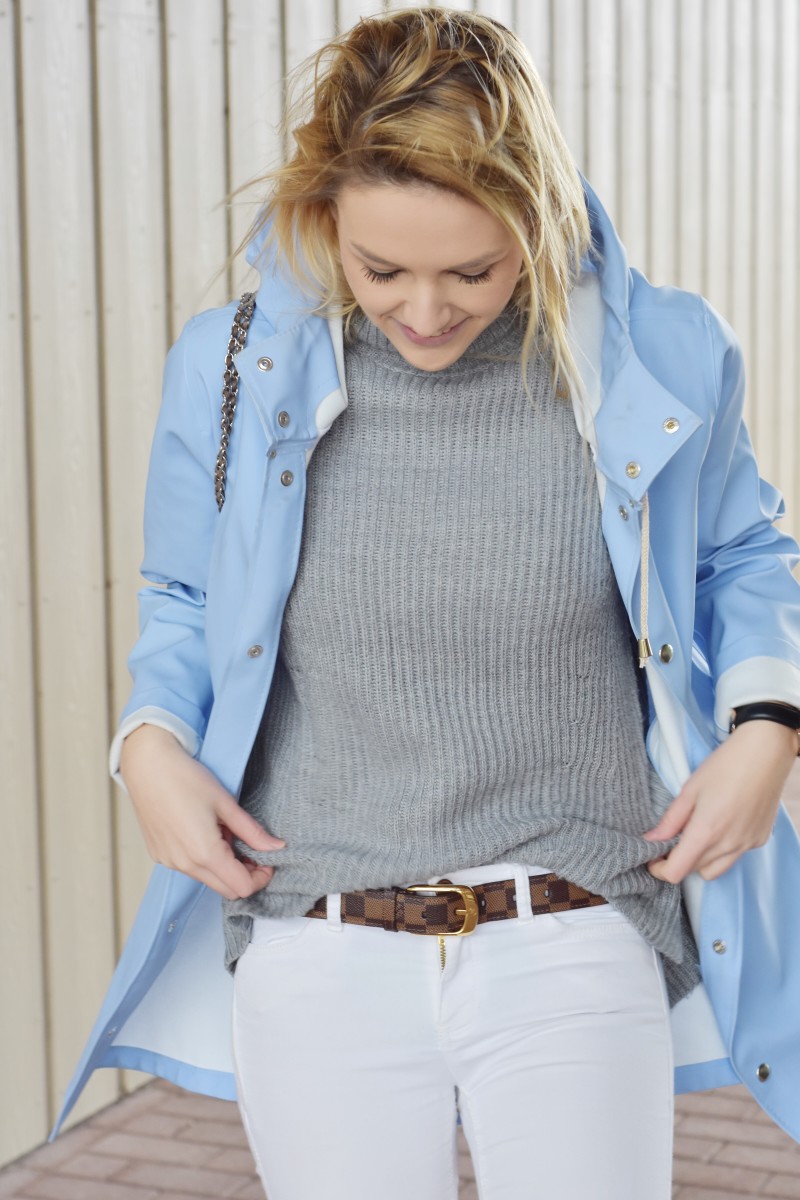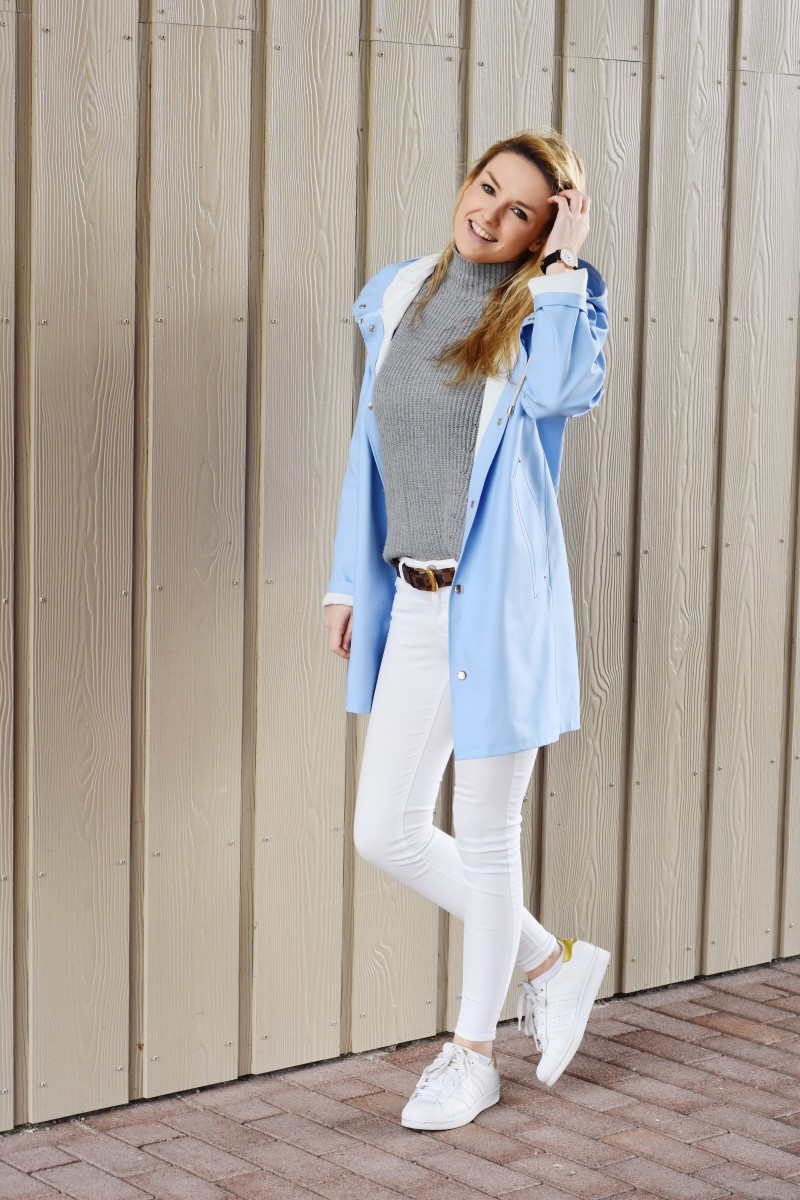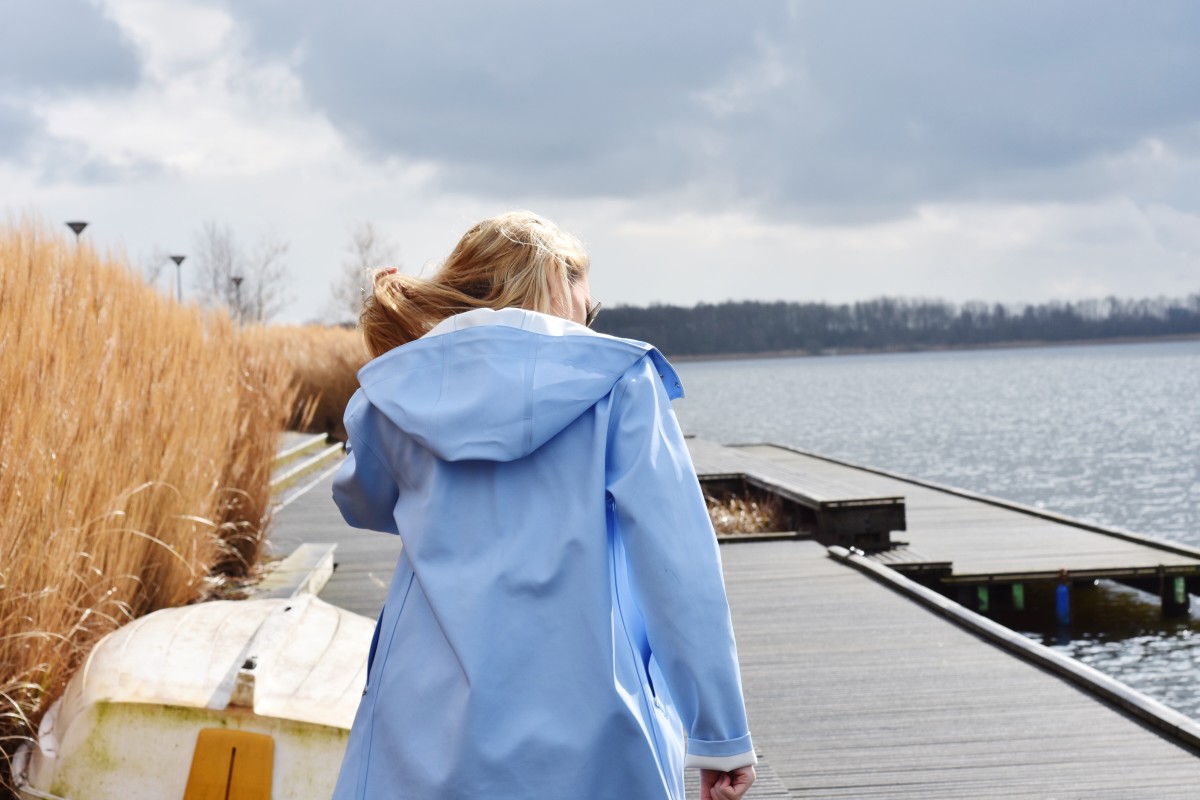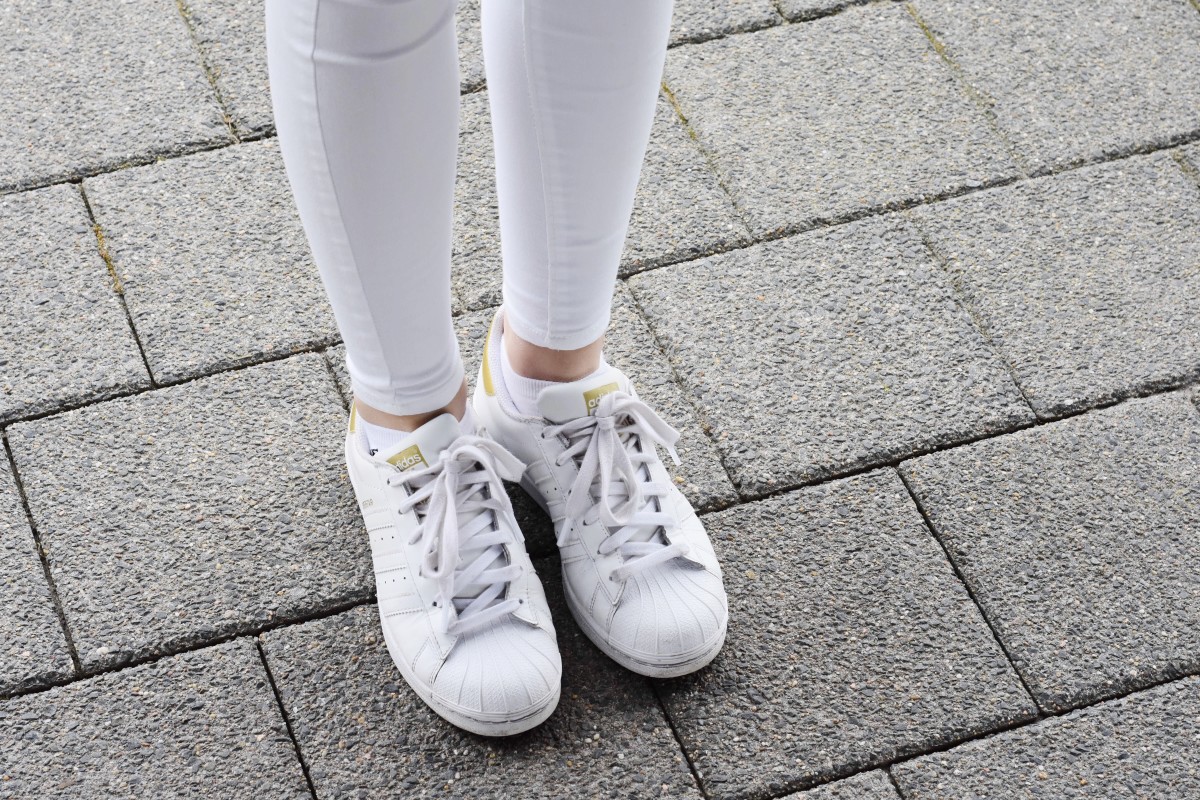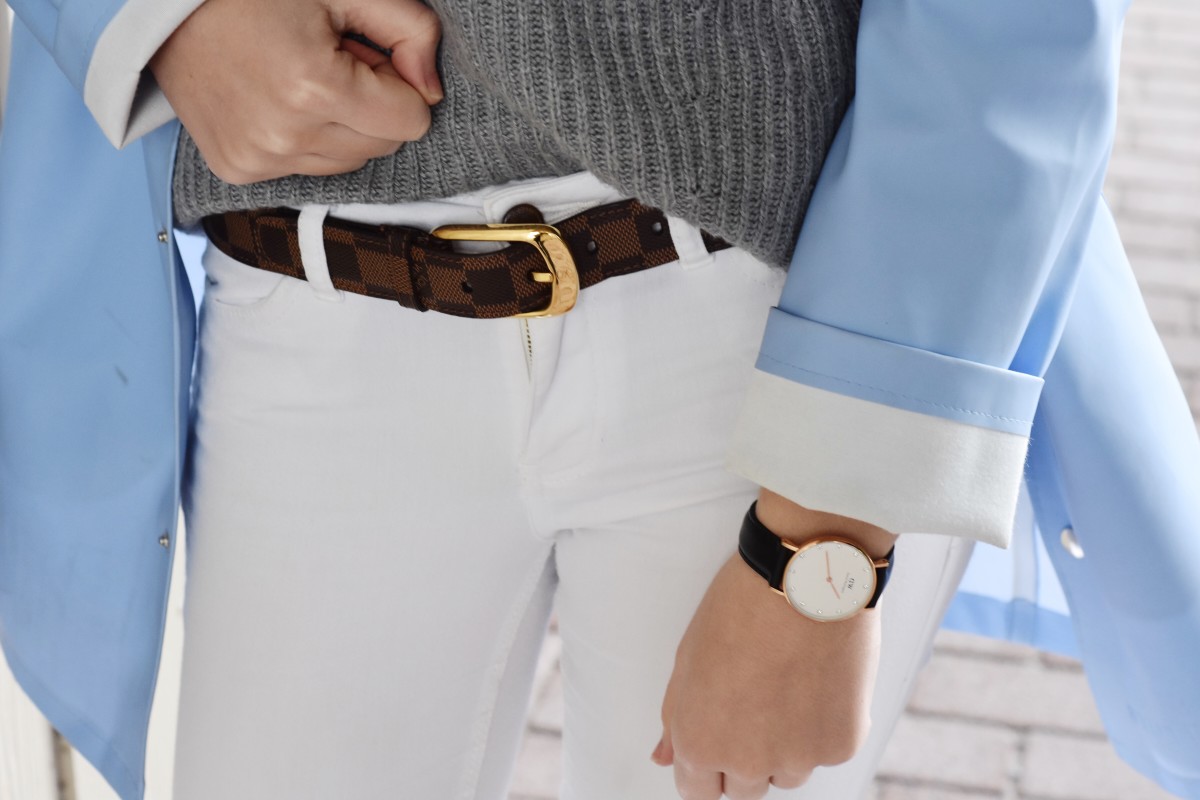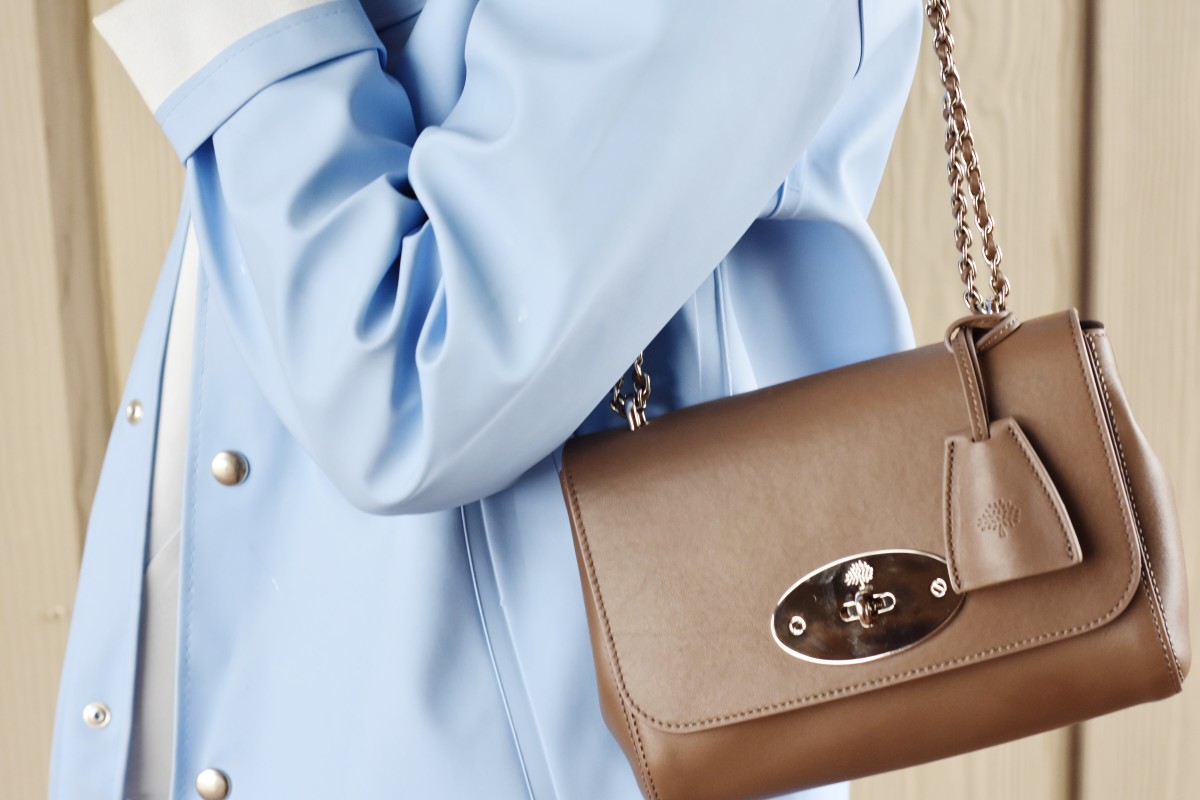 Clothes Details:
Pants: Zara
Jumper: Usima (My sister bought it in London, So I don't know if you can still get it somewhere)
Shoes: Adidas Superstar (The ones I have, with the gold logo on the backside, are discontinued)
Coat: Stutterheim, Rain coat light blue
Bag: Mulberry, Medium Lilly in the color Taupe
Belt: Louis Vuitton, Damier print
Watch: Daniel Wellington, Classy Sheffield 34mm
Thanks guys for reading my post! There will be a detailed post about my Mulberry bag up soon, Stay Tuned!
Have a lovely day
XOX Arielle Dannique