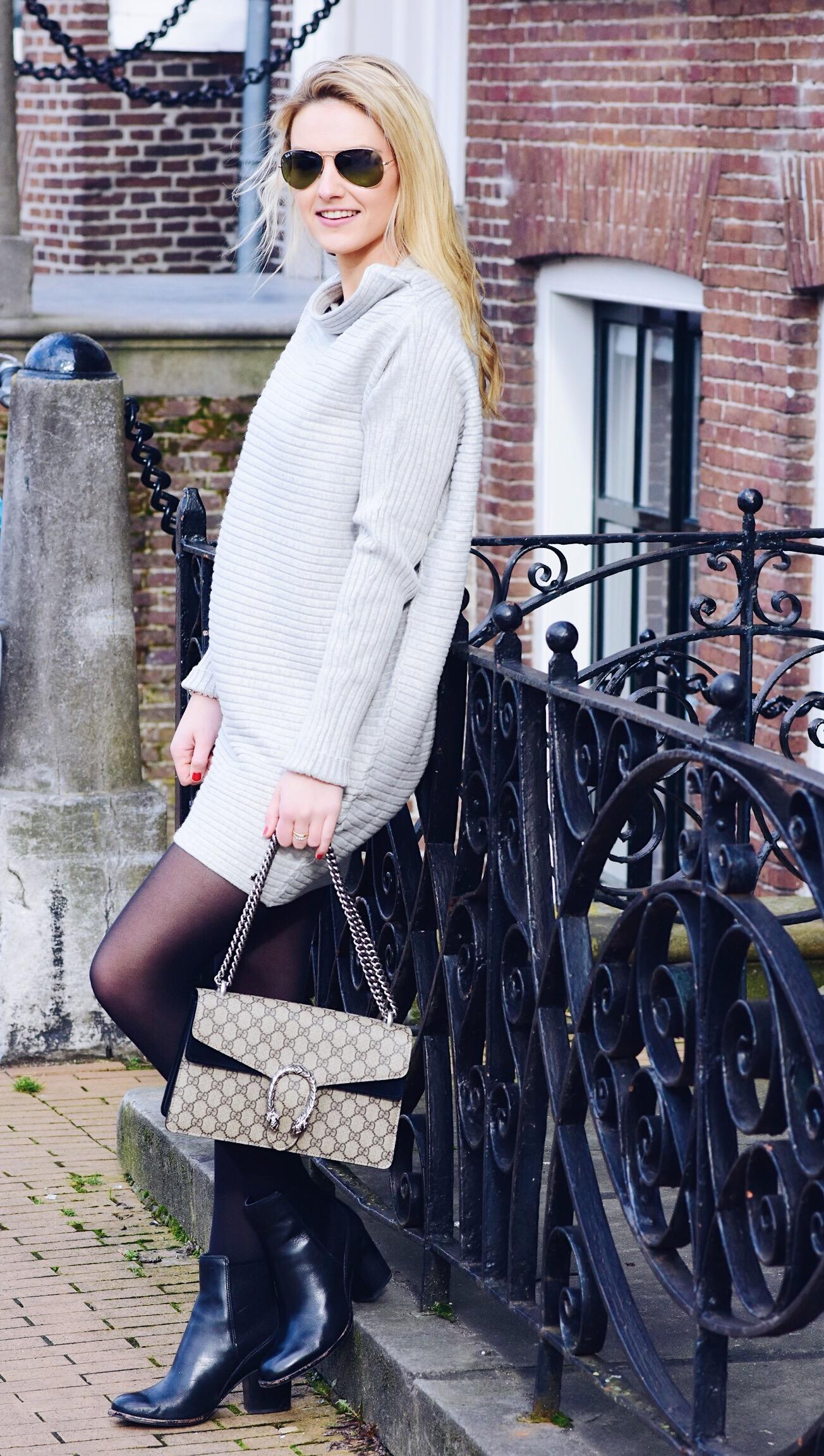 Hi there fashionlovers,
How have you all been doing?  Have you seen my YOUTUBE CHANNEL yet? A youtube channel? Yes me and my sister decided to start our own youtube channel where we post a fashion video every week. If you are interested, find it right here and don't forget to subscribe if you want to stay tuned!
Today I will be showing you guys two different looks from the new collection from Josh V.
First Look, the Julee dress.
I have been such a huge fan of sweater dresses lately, they are super comfy and elegant at the same time. The Julee dress, has the perfect length and a cute neck which I love about it. It would look super pretty when you were it oversized as well. In this way the neck gets more accentuated. The dress comes in black, grey (the one I got) and white. Underneath the dress I am wearing my short heels which look pretty elegant. They would match perfectly with overknees as well!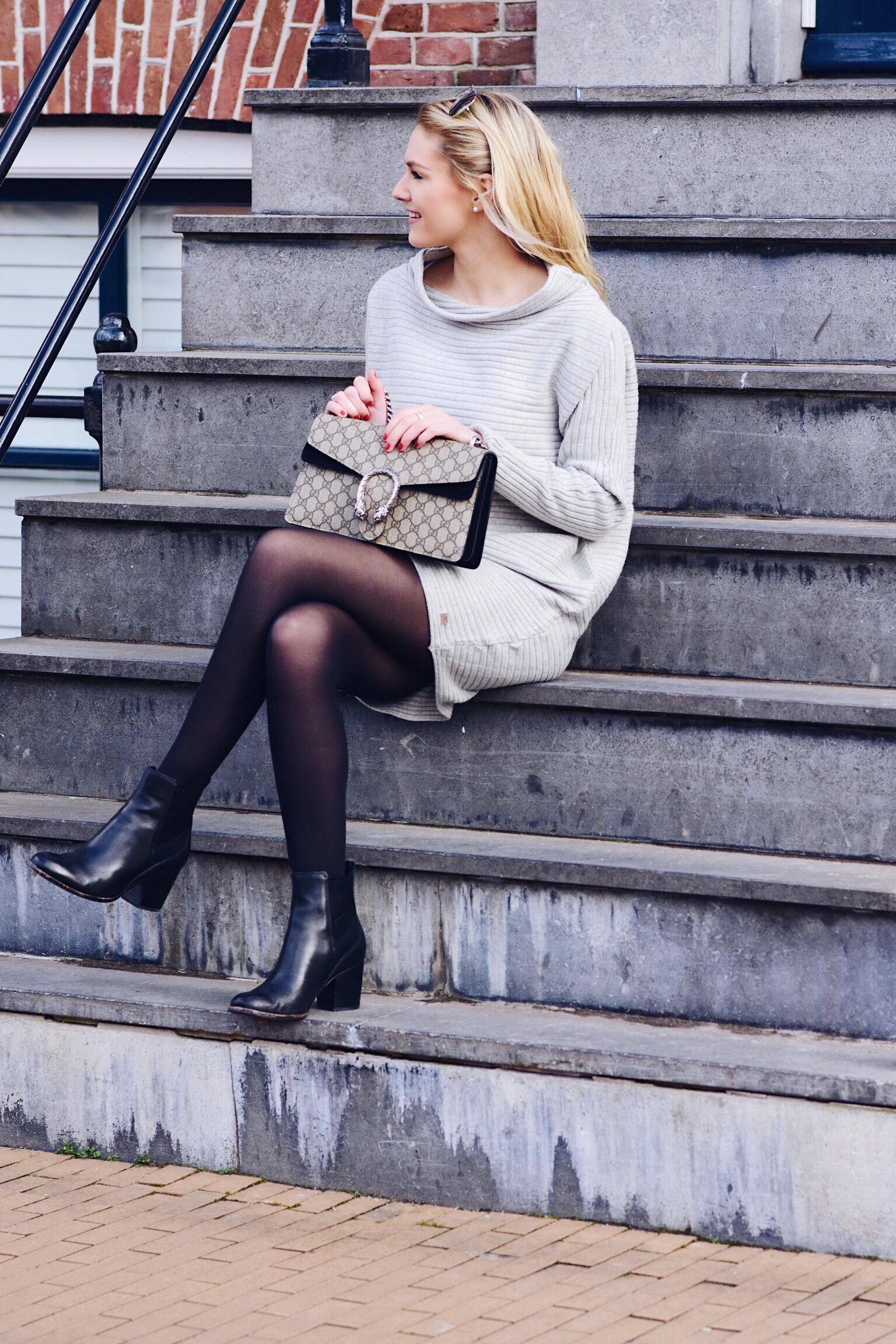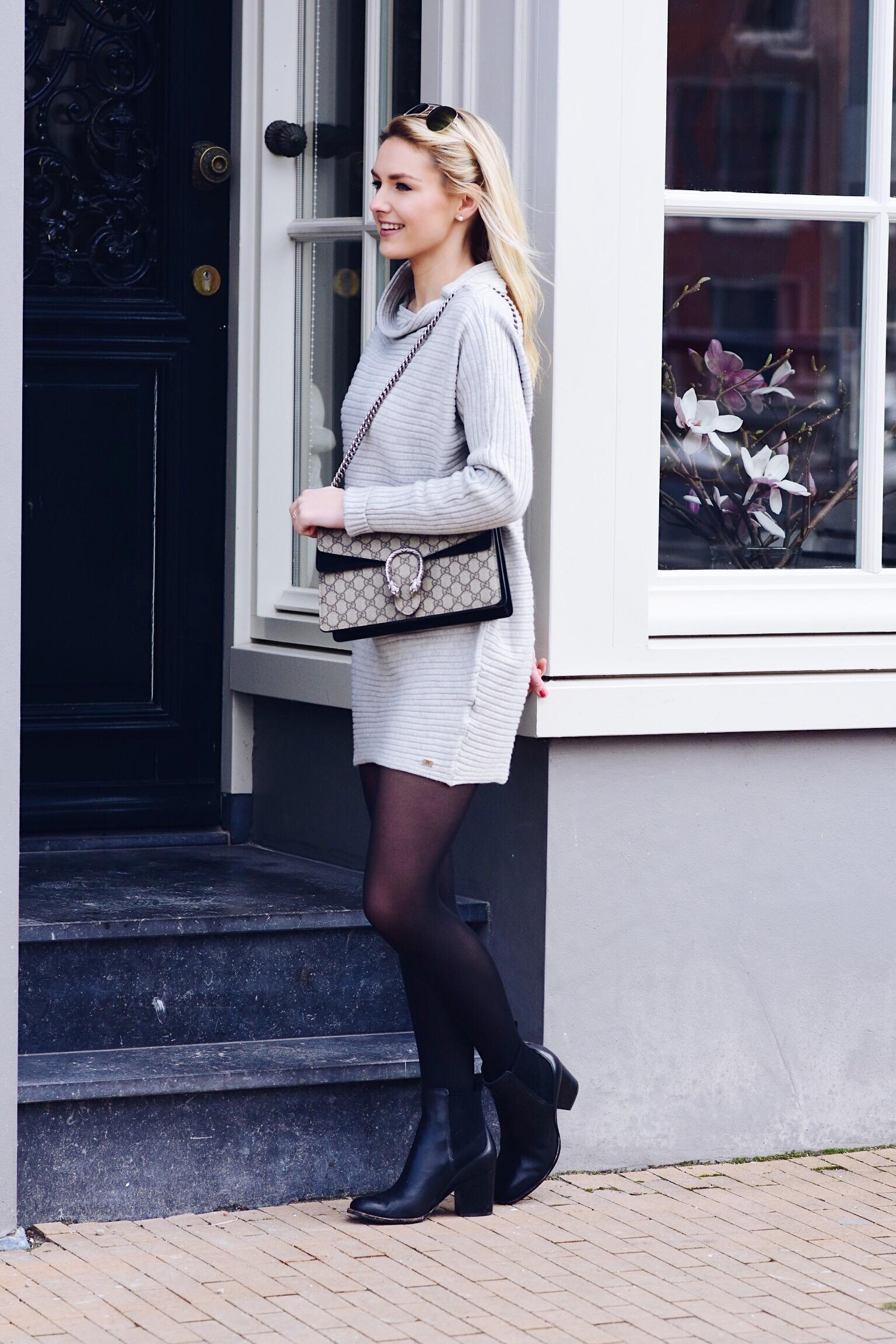 The Second look of today, the Yana skirt and the CICI T-shirt.  
Oh how I love skirts. I prefer to wear skirts and dresses over jeans since I think they look super cute. This cute black dress is high waisted and has this cute plum on the front side. I love the high waist since it looks super pretty with both a tight top or a t-shirt like I am wearing right here. This shirt has such a cute print, I love it. This one would look so pretty during Summer season or with a blazer or long cardigan on top.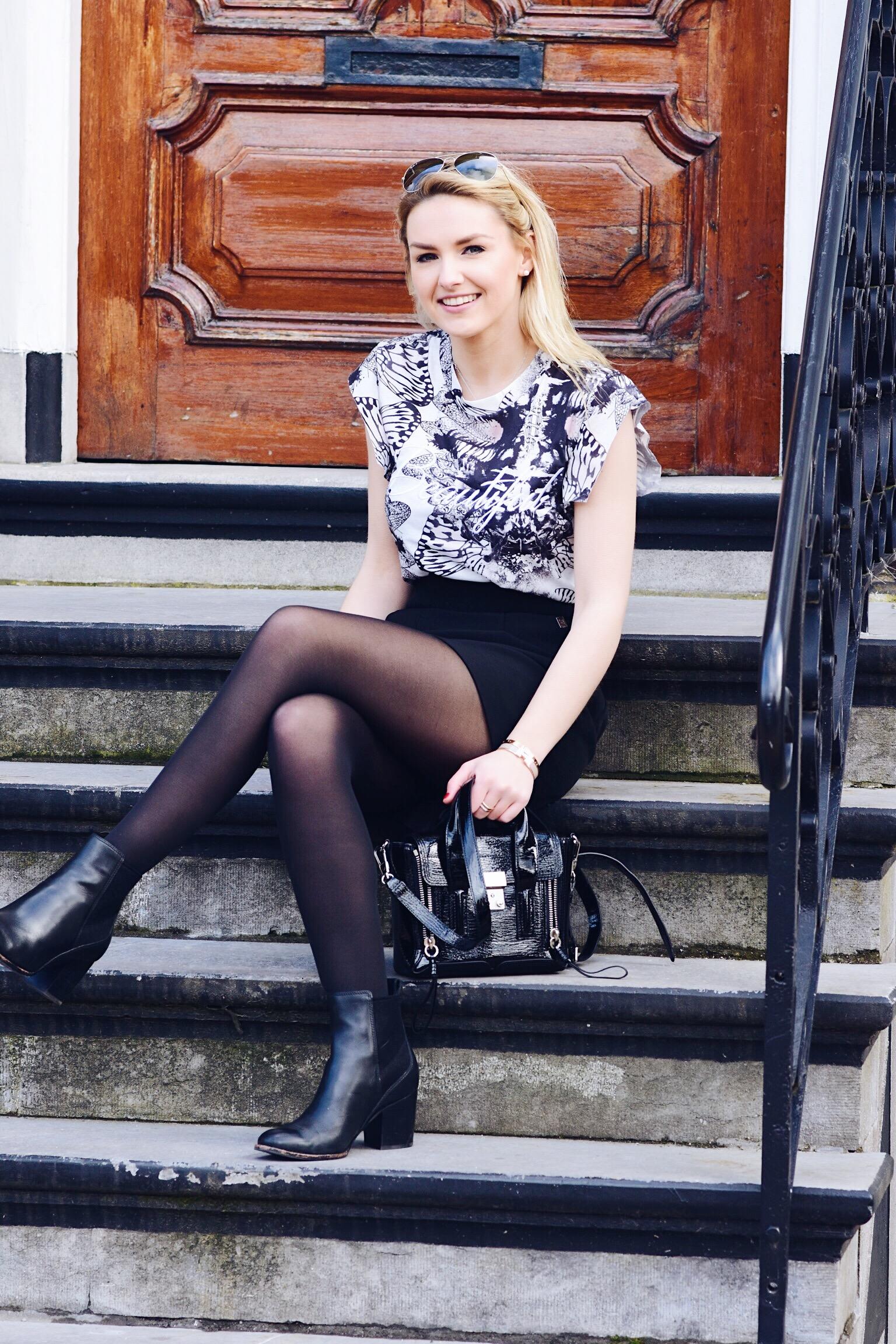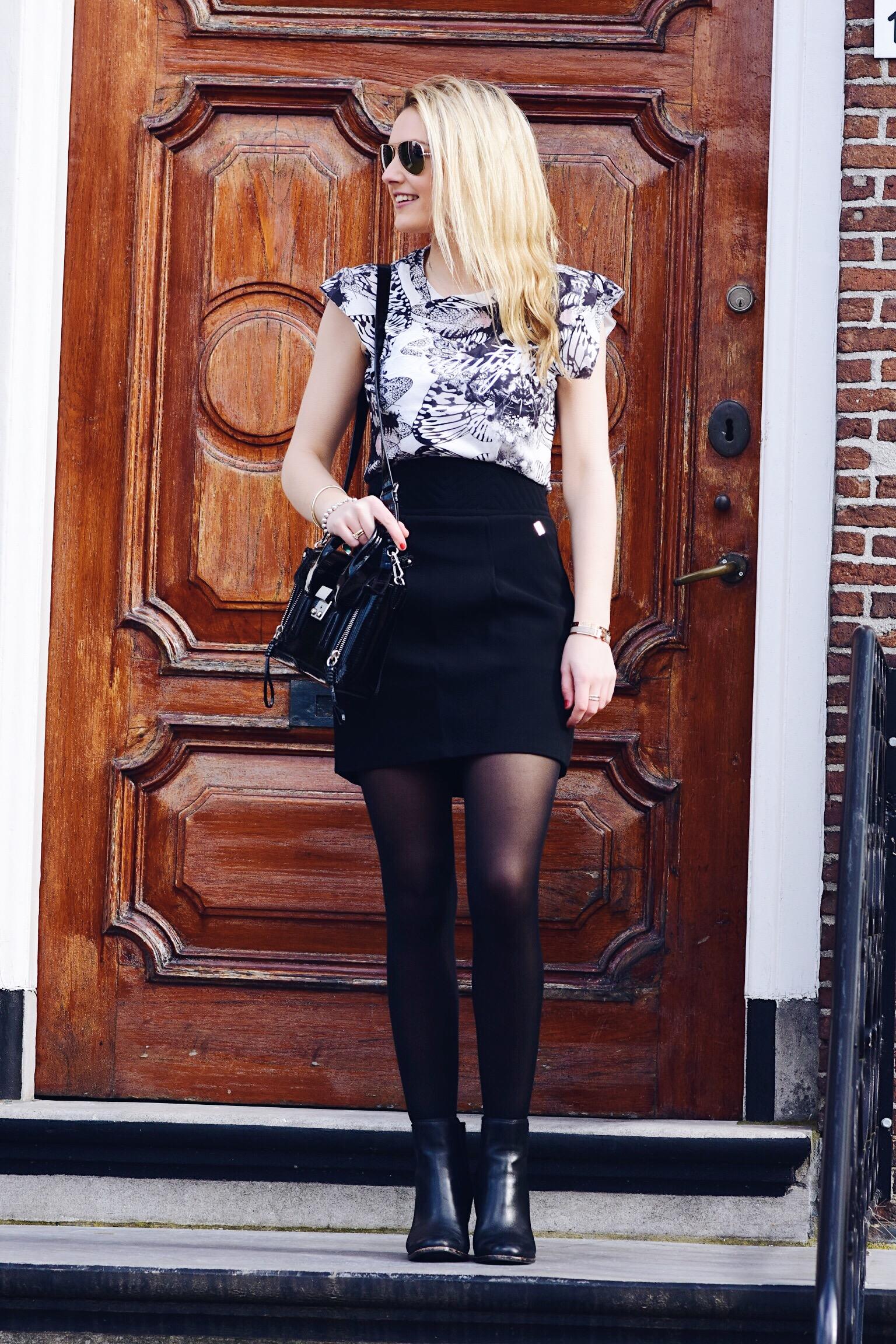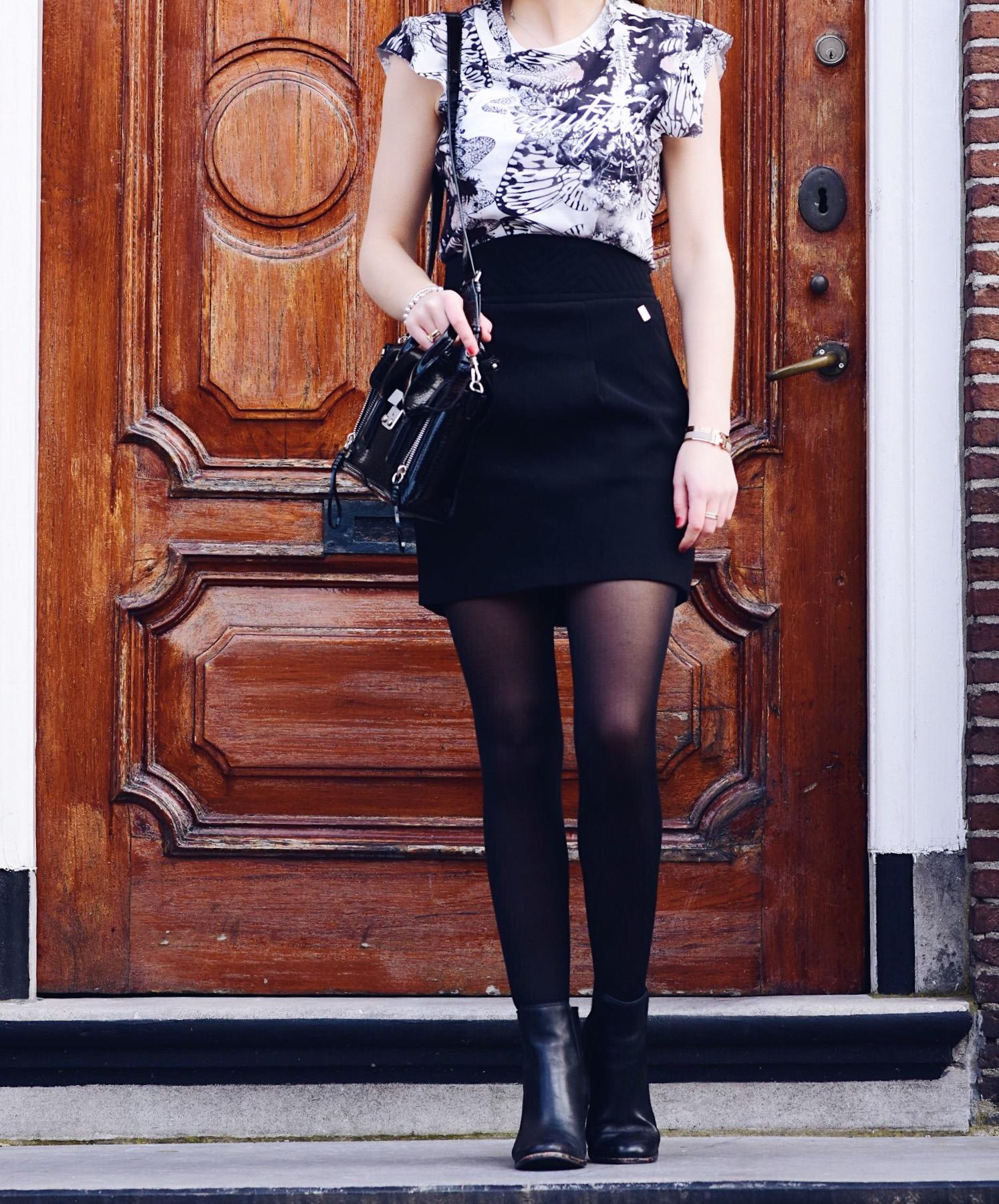 What do you think of the different looks?
With Love, Arielle