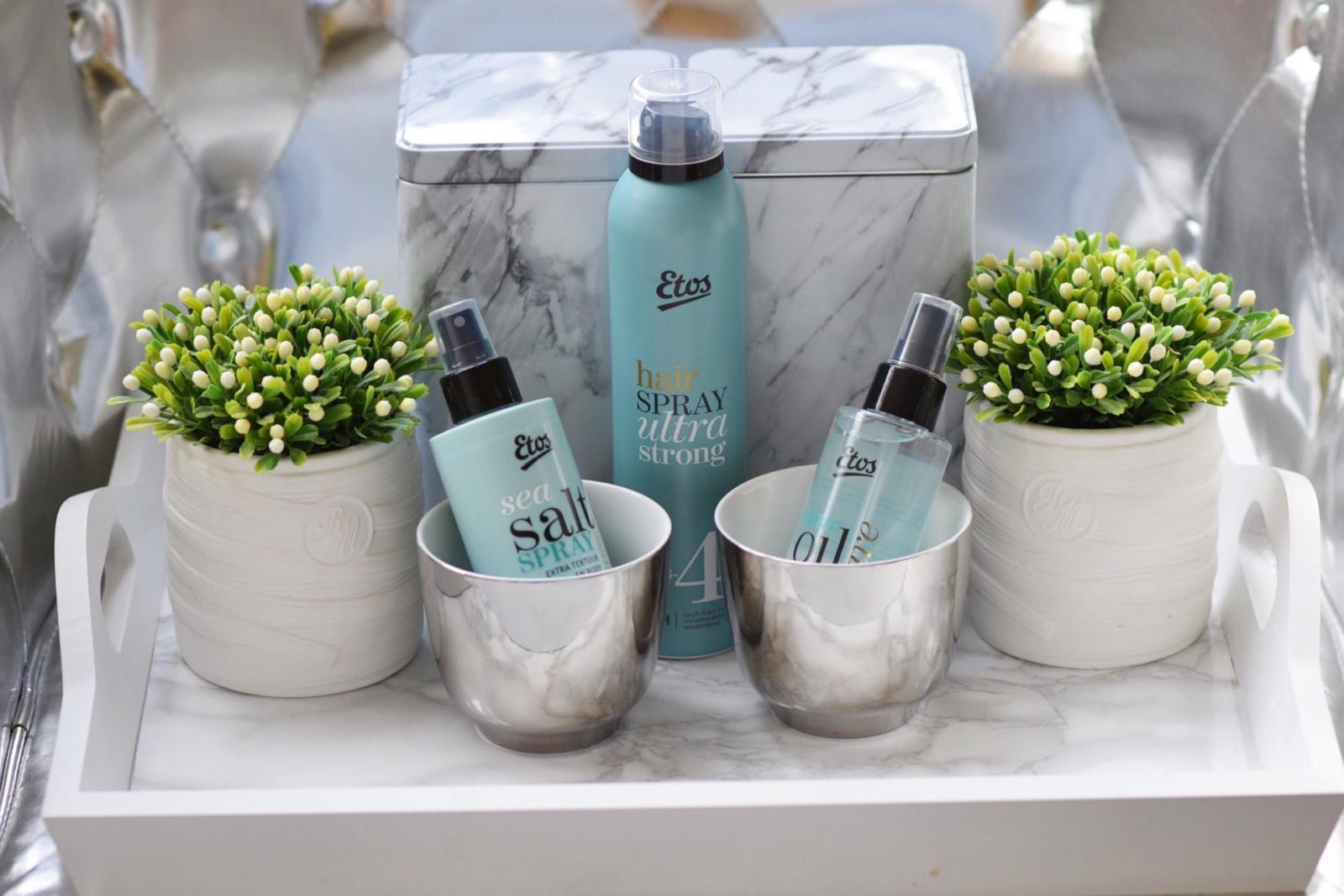 Hi there loves, today I am reviewing a new Etos package with the new Etos hair products for you guys. First of all I love the packaging of these vials. I have been noticing that Etos has been using all of these cute packages, I just love when my products look nice. Last time I was reviewing body products which were packed with rose gold details. It looks like they are packing color related to product type, I don't know if it is true but it looks like it.
Anyway enough about the cute packaging. The products I got in are the Sea salt spray, Ultra strong spray and the hair oil. I love to give a lot of care to my hair to keep it soft and hydrated, just like I do with my skin (Check out my skin review).
To give you guys a clear overview I will describe my everyday hair routine step by step by the use of these new Etos hair products. Press the pointer to move through my routine.
After testing the products you guys are of course curious about my experience. The hair oil is very soft and not too sticky which I like. I have rather easy hair so I can't decide for people with very curly or very thick hair for example. All I can say is that the substance feels pretty nice and works well. It gives your hair a soft feel and helps to comb your hair trough, the reason I use oil after washing my hair. Besides it is pretty good when you have static hair. After my hair is becoming a little more dry, I apply some seasalt spray as I described above. The sea salt smells so good, I just love it. It works pretty well, and gives some boost to your hair. After it has dried I apply the hair spray, which is pretty strong. It kept my hair in shape for a few hours, so pretty worth trying. When applying it don't forget to spray from a distance of about 30cm to receive the best effect. Also these products have a very good price, quality relation, at least I think.
Became curious and want to try it out? (Check the Etos website as well)
Hair Oil €3,99
Hair Spray Ultra Strong €1,99
Sea Salt Spray €4,99
Let me know what you think of the products. Also if you would like to get more information feel free to leave a comment behind.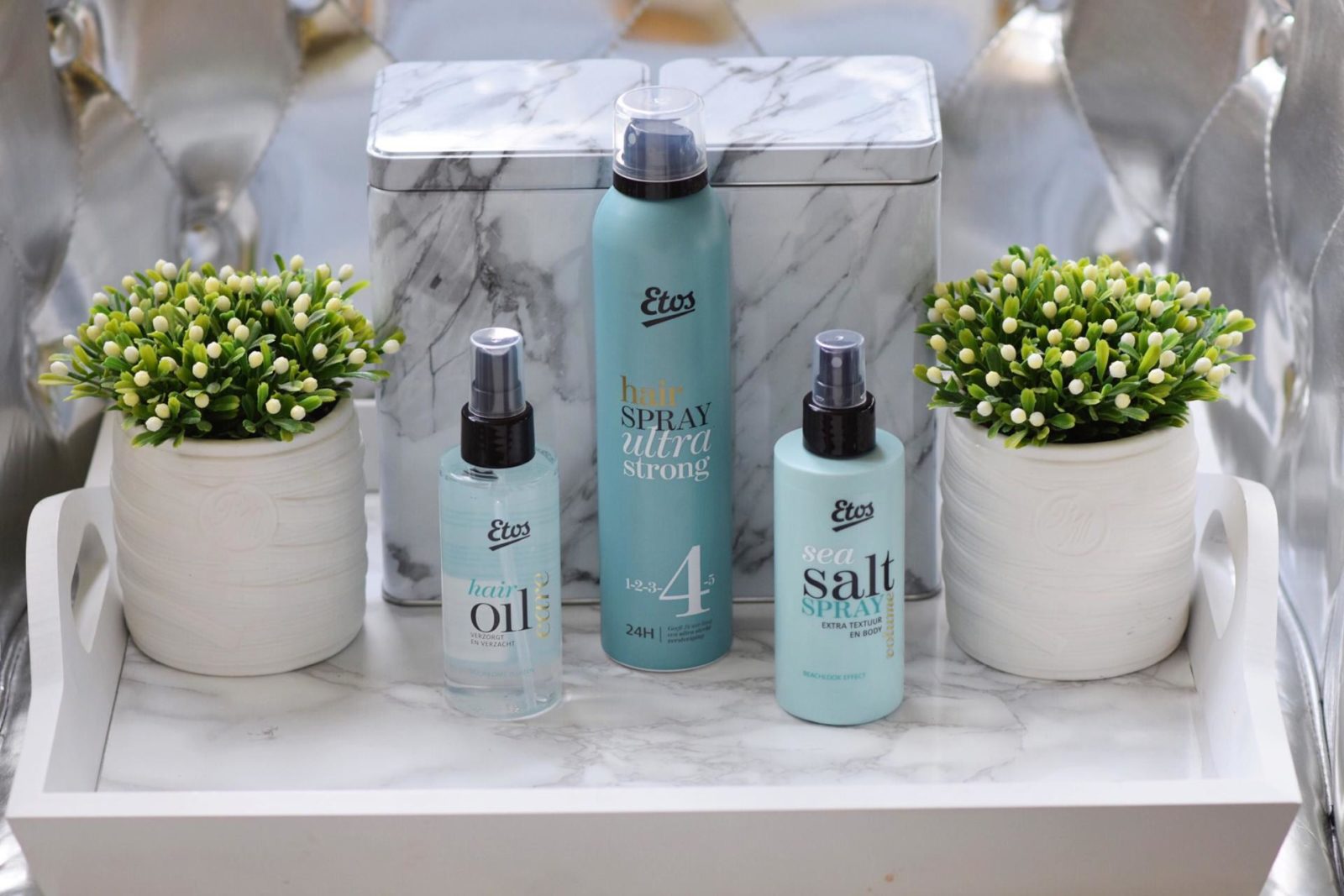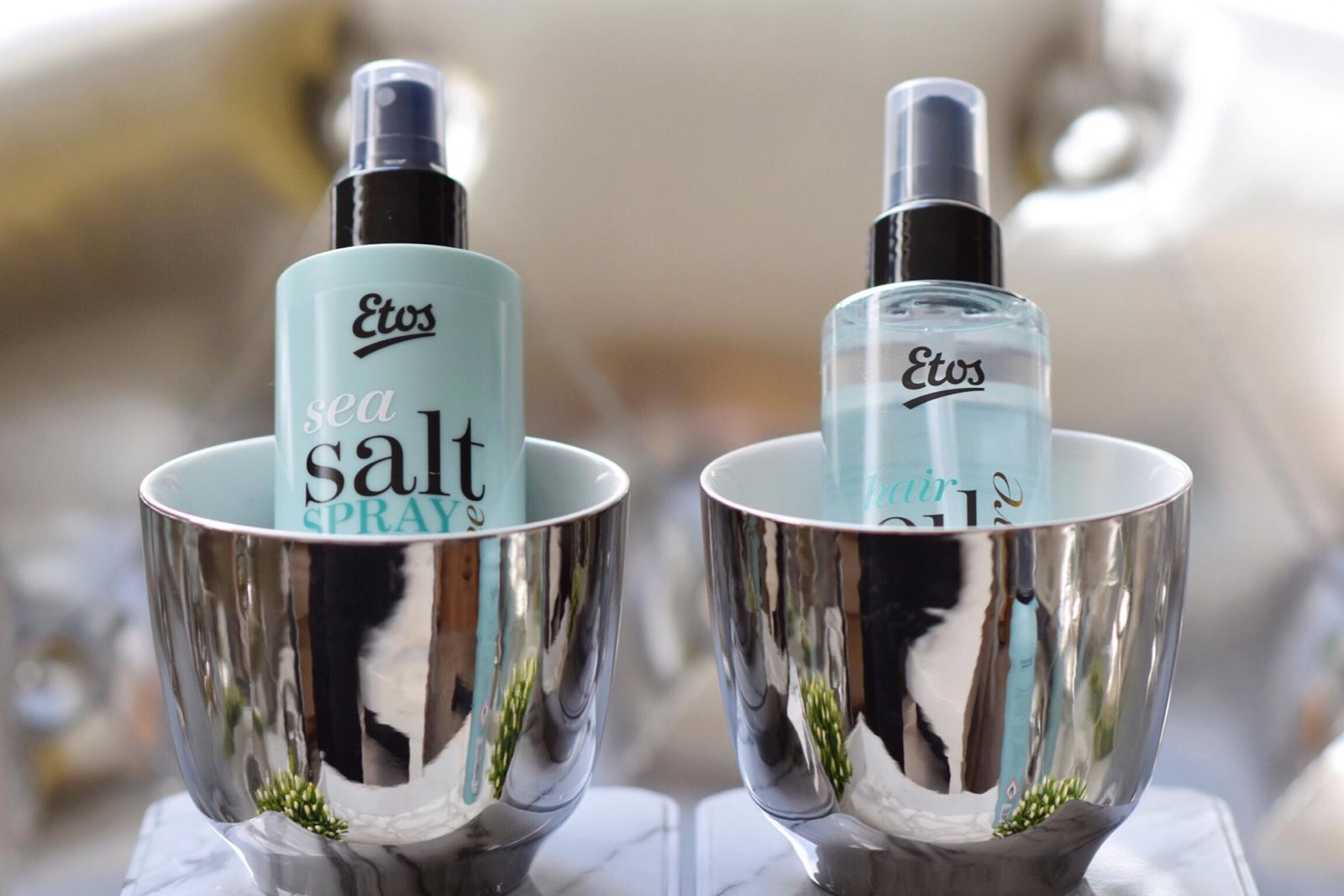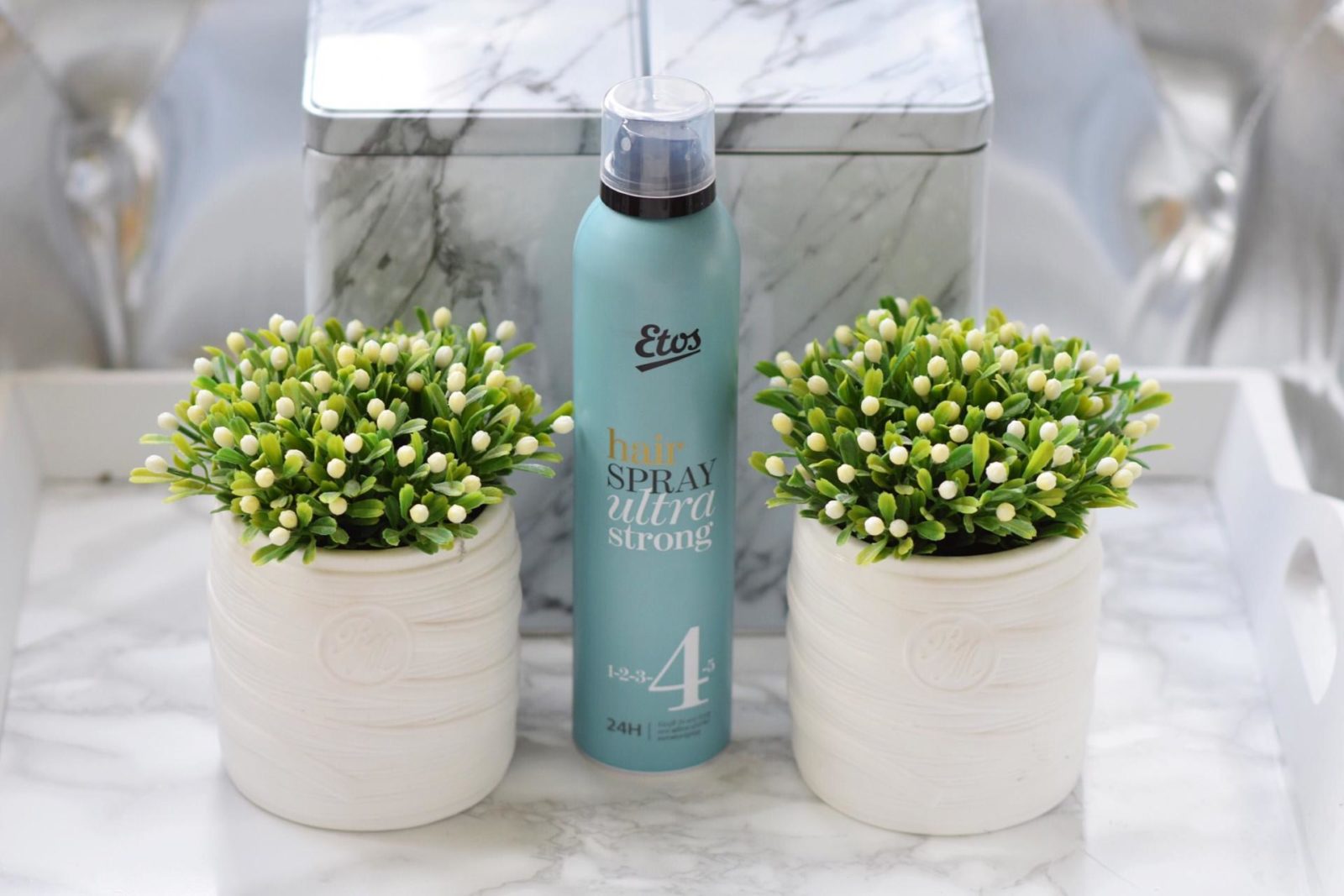 With Love,
ArielleDannique