Hi there Loves,
How are you all doing? Today I am wearing my printed jeans with this lovely blue top. I am actually a huge fan of printed jeans since it makes your outfit look different within a split second. Even though they might seem hard to combine they still match a lot of different tops and accessories. I have been loving printed jeans for quite a while now and have been wearing them a lot lately. The jeans is dark blue colored with little light blue/grey prints. The combination of the small light details make it subtle and a perfect combination on the jeans. With that I am wearing this lighter blue colored top which really makes it stand out on the entire outfit.
Together with these clothes I am wearing these bright blue glasses and my rose gold watch which has the same colored dial. Small details like that finish off the outfit and make it match together. The bag I choose is my neverfull from Louis Vuitton which is my all time favorite to go bag. It fits so much stuff, its just incredible. I have been into silk scarfs a lot lately and love to combine them with both my bags and around my neck. Normally I would say today I am wearing but now I should say today my bag is wearing this cute blue scarf from Ralph Lauren. The scarf has such an intense blue color which perfectly suits the brown and gold colors of the details on it. When combining my scarfs with my bags I always look for the right color combination. Brown is rather easy to match since it goes well with both bright and darker colors so thats no problem. With a lighter bag for example I would go for rather darker colors and with a darker bag the other way around. So with that I am wearing my white/light grey sneakers from Blackstone which perfectly combine the prints in my jeans. The shoes have this kind of squared print which I hadn't seen before and which differs them from other plain sneakers. The rings for the laces are rather big which might give this 'rough' look to the shoe. I am not that into rough details but the way it is combined in these shoes makes it rather casual.
I am curious what you think about the outfit so don't forget to leave a comment behind!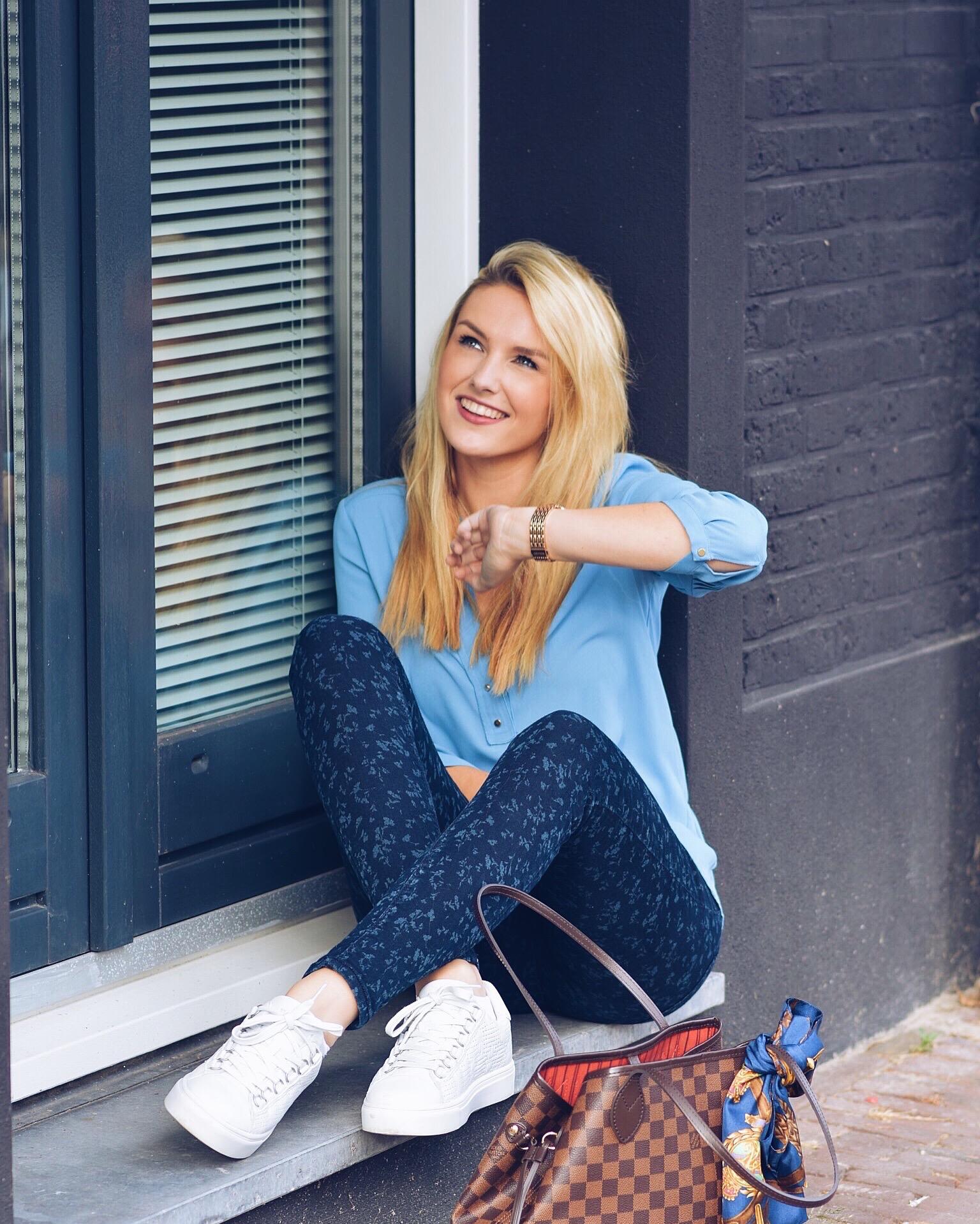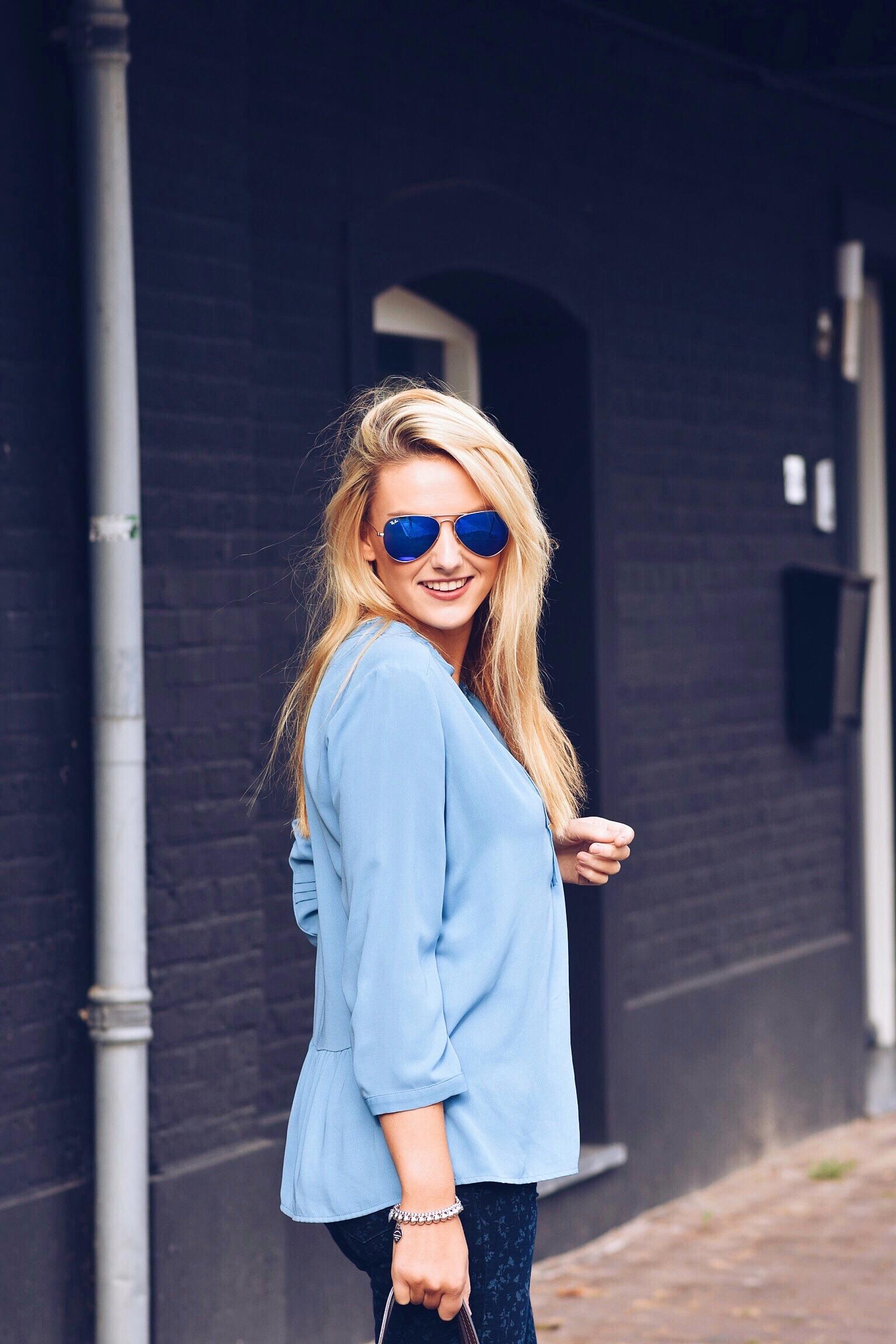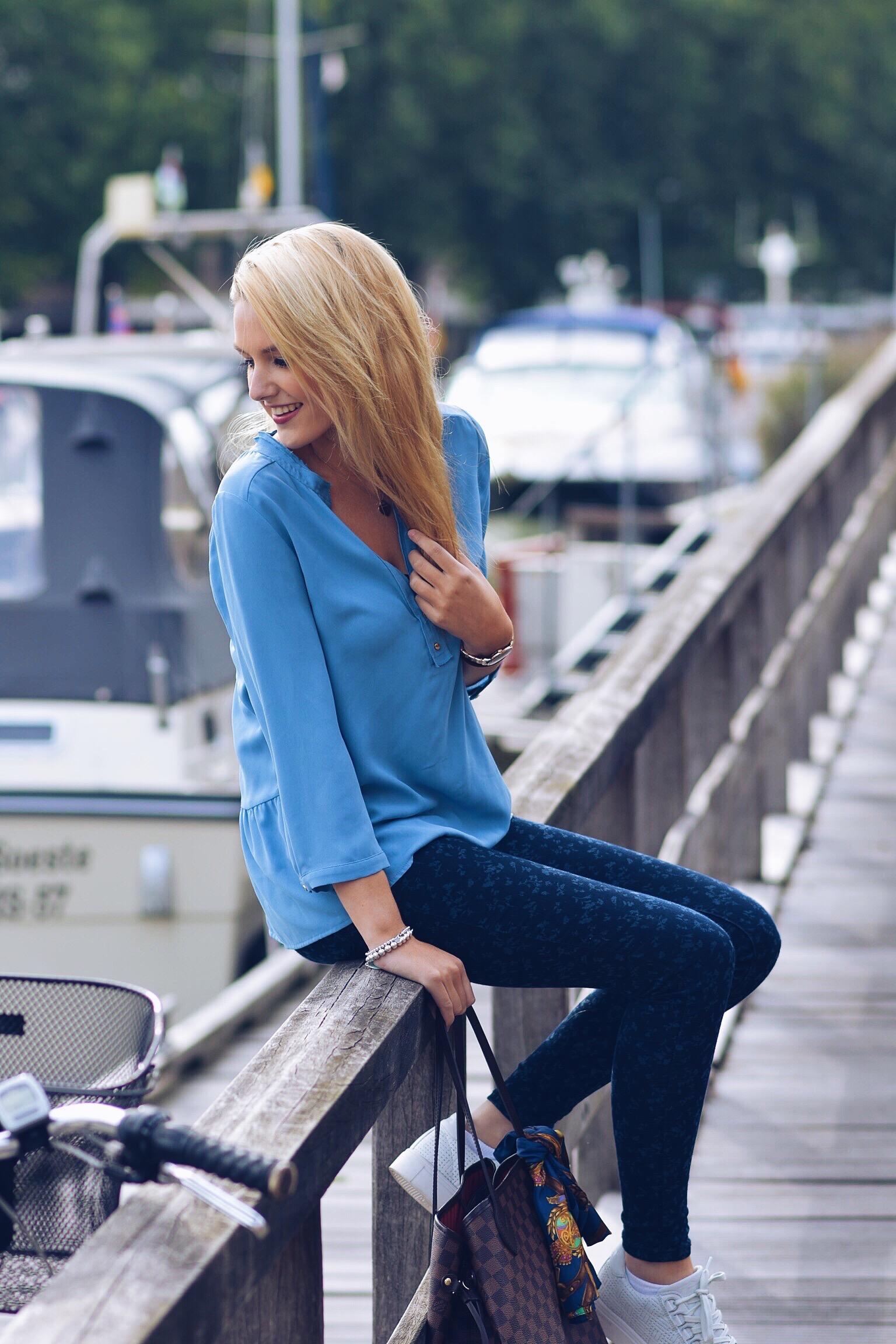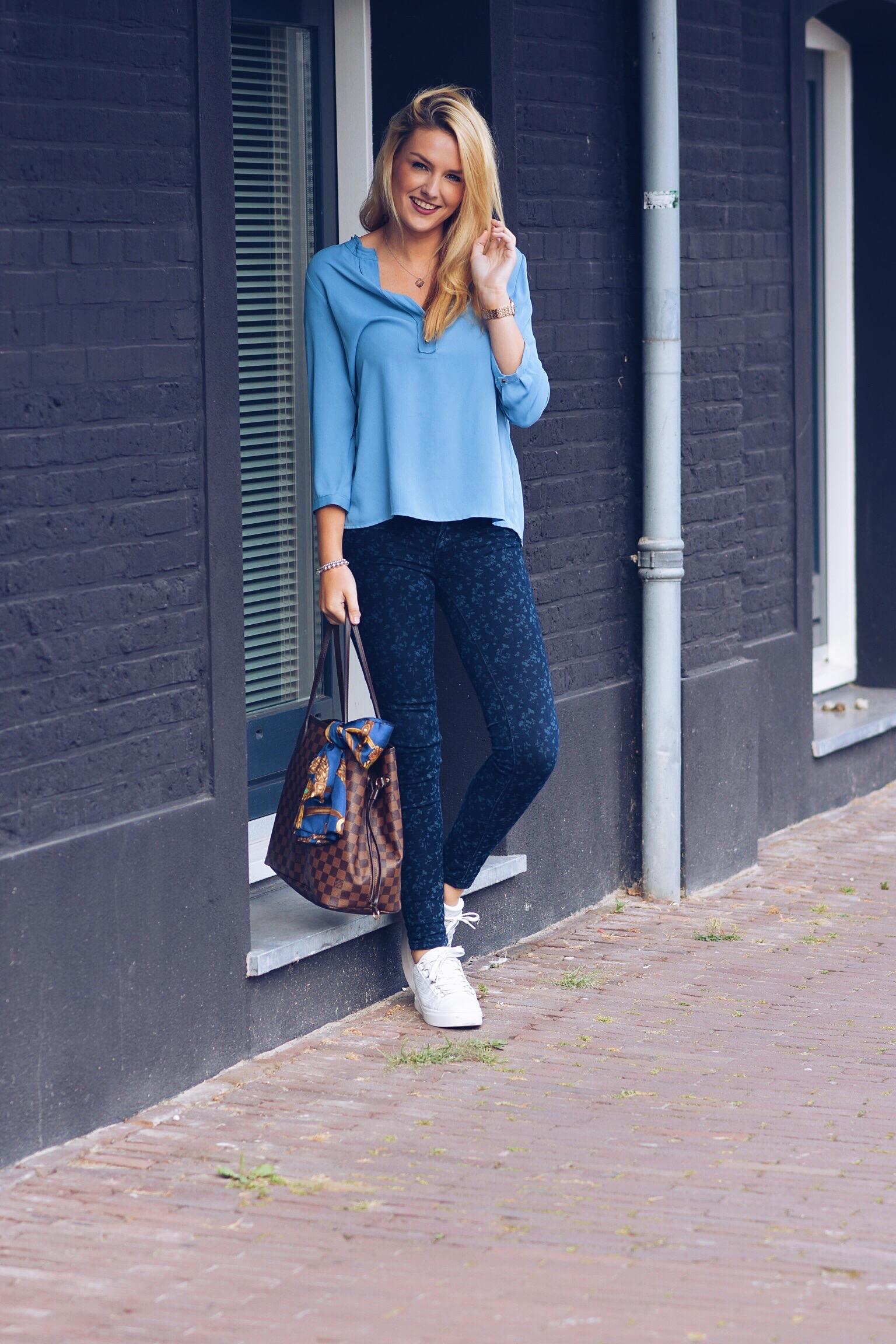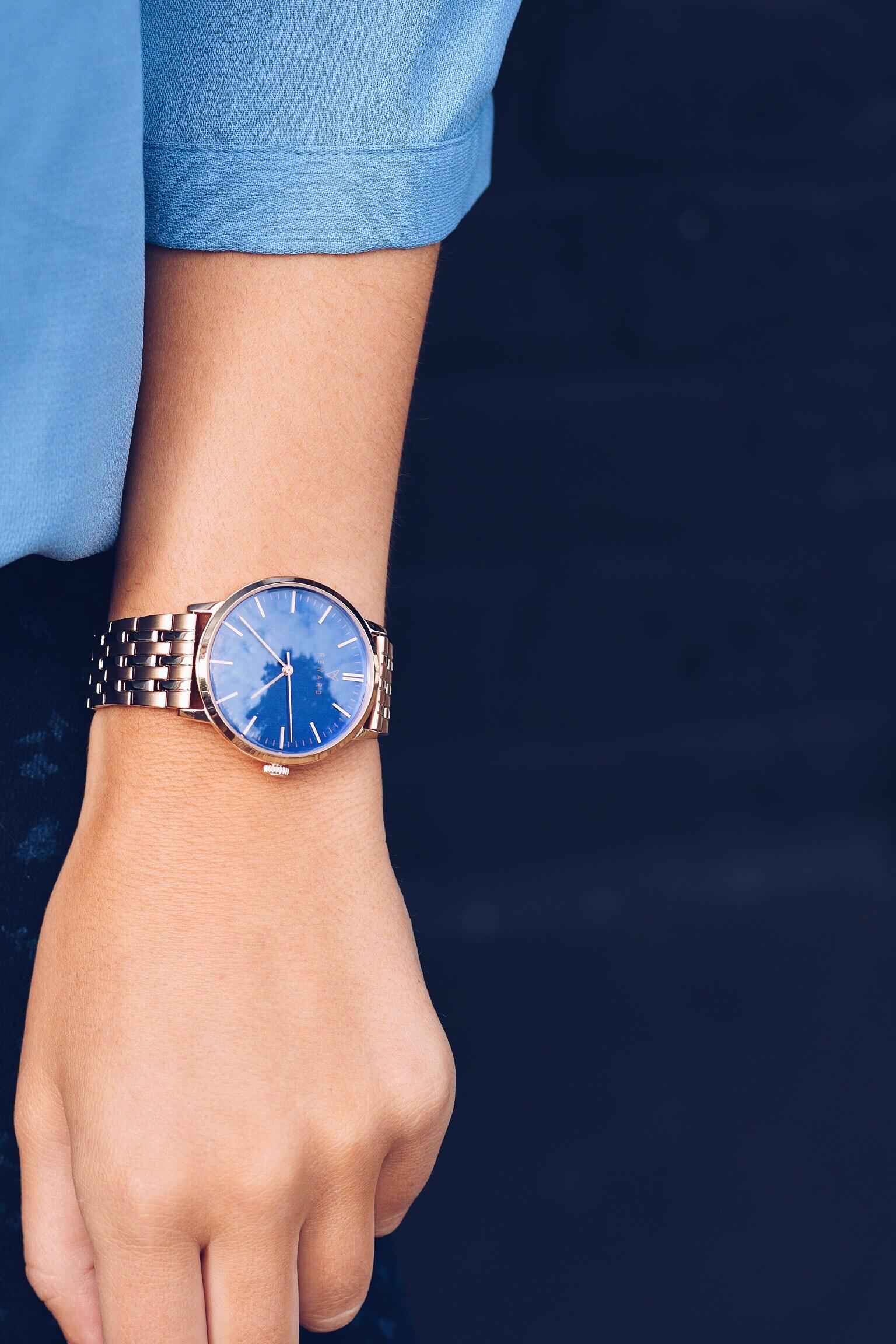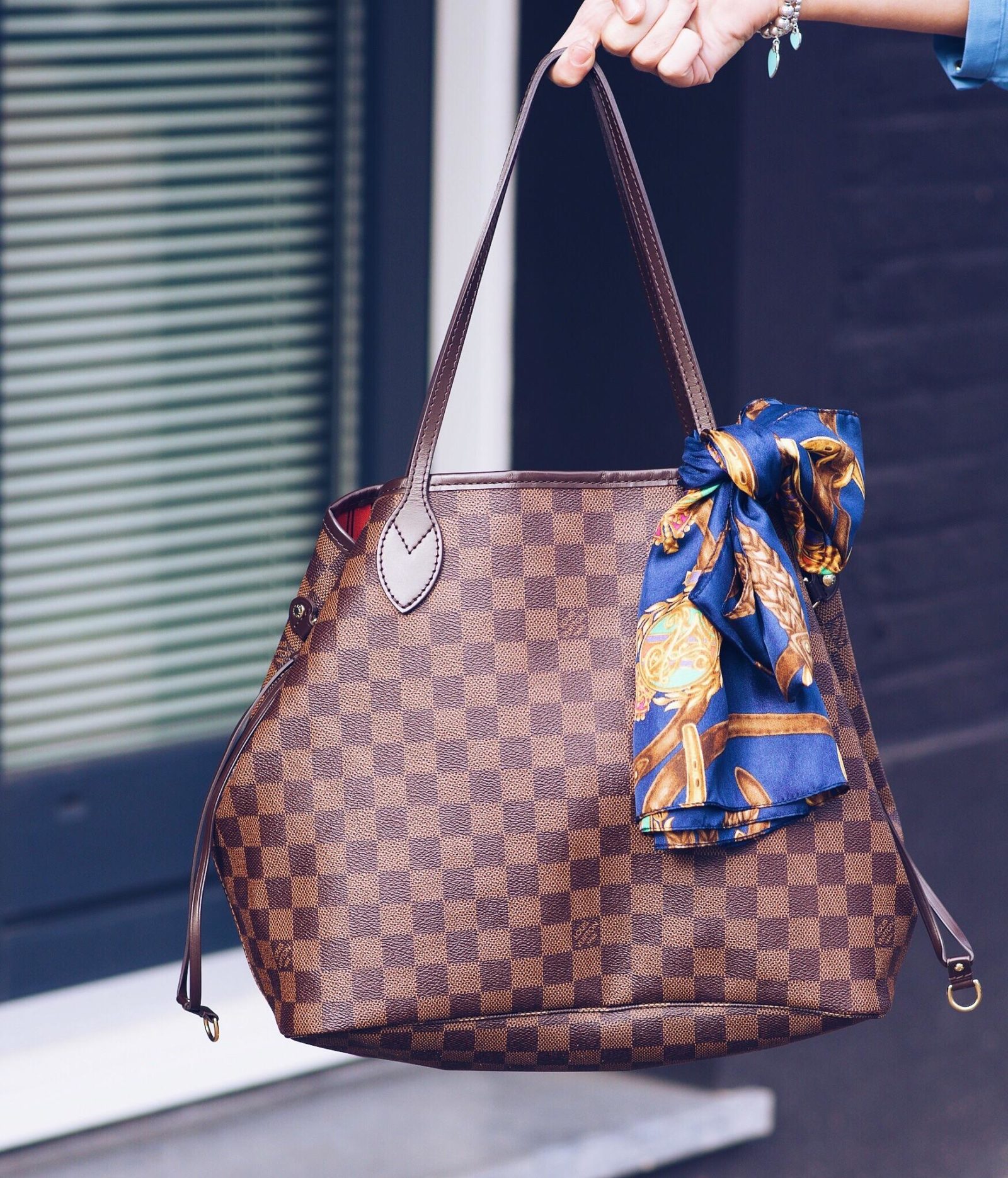 Time to shop?
Shoes: Blackstone | Jeans: Zara | Top: Zara | Bag: Louis Vuitton | Sunglasses: Ray-ban | Watch: Renard | Little scarf: Ralph Lauren
Have a lovely evening sweeties!
With Love
ArielleDannique